Betegy and FTN team to boost fantasy sports experience for fans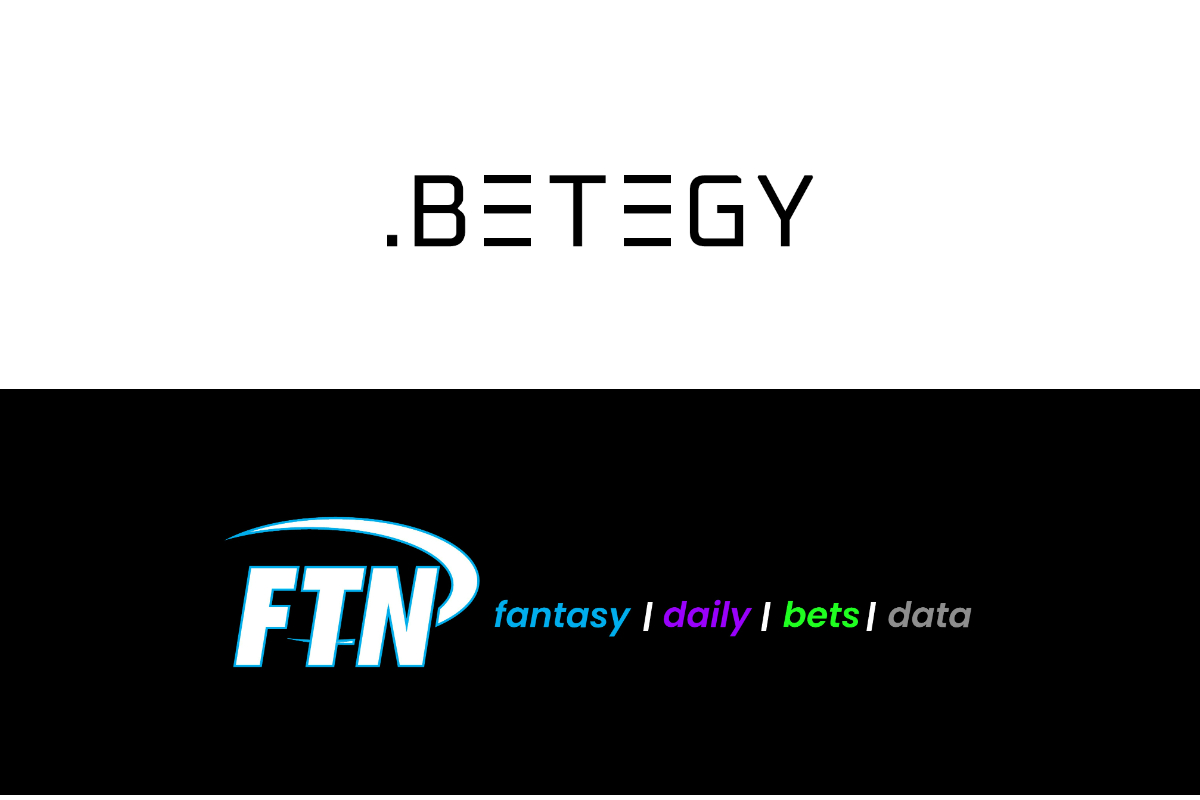 Reading Time:
1
minute
Leaders in fantasy-sports data and customised sports-data visualisation partner to elevate the action for fans and bettors
 The fantasy-sports fan experience is poised to reach a new level with the announcement that two of the fastest growing players in the field of sports data are joining forces.
Fantasy sports data provider FTN Network has partnered with Betegy, the premier independent provider of personalised sports data and gaming visualisation, to provide an all-encompassing experience for fantasy sports fans and sports bettors.
Among the two companies' inaugural collaborations is the FTN show "Betting with Benny and Tino."
"Our partnership with Betegy allows us to leverage the latest technology for our media platform and to allow consumers of betting-oriented and fantasy content to have a unique, one-of-kind experience," said Eliot Crist, FTN Networks chief operating officer.
"This important partnership with the outstanding team at FTN represents a key building block in our ongoing development of the definitive bridge between raw data and sports viewers, gaming enthusiasts and bettors." Said Alex Kornilov, CEO of Betegy.  
"Bringing data to life is essential to engaging fans fully, as more and more providers across sports and games – and across screens – are realising.  With this FTN alliance, Betegy's presence encompasses traditional sports like American and European football and basketball, traditional gaming such as cards, and emerging categories such as Esports and, now, fantasy sports."
The global fantasy sports market is projected to grow from $20.36 billion in 2020 to $22.31 billion in 2021 for a compound annual growth rate (CAGR) of 9.5%, per a September 2021 report from Research & Markets.
The alliance follows important commercial agreements signed by Betegy, most recently including ESTV, PokerGO, Germany's Tipico, as well as Parimatch, Bwin and Coingaming.io, as it continues to bring its EGR award-winning solution to tier-one gaming and sports betting companies worldwide.
Super Fantasy Soccer hits the top spot for Low6 and Sportsbet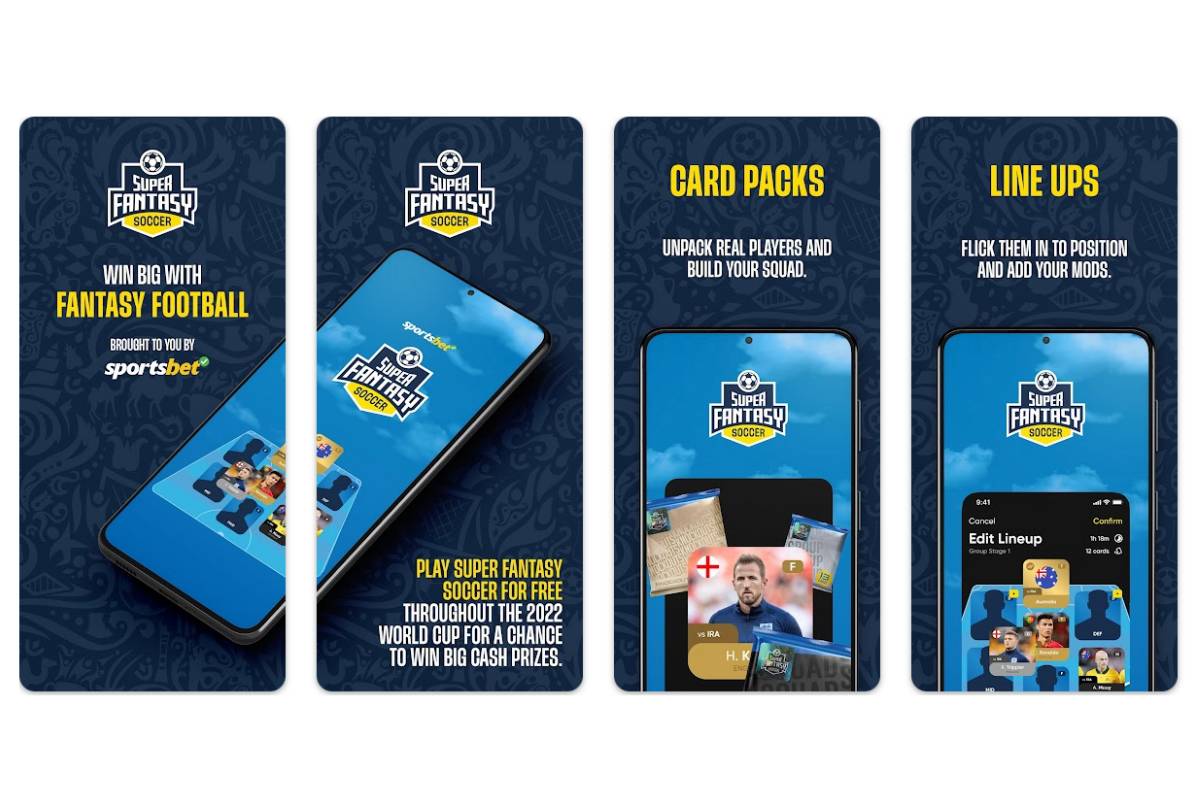 Reading Time:
2
minutes
Low6, the award-winning global leader in sports gamification, has launched a game with Sportsbet, part of Flutter Entertainment plc and the market leader in online sports betting across Australia, for the World Cup.
Super Fantasy Soccer, which has launched as the partnership's first game, is a spin-off of the hugely successful UltimateFan franchise. Within 36 hours of its release it has already topped the charts becoming No.1 Top Free Apps in Sports on the App Store in Australia.
The innovative whitelabel game issues and rewards players with  'packdrops' which reveal athletes and team cards to create lineups for each World Cup contest. With points being earned from the real-life performances, players compete on a global leaderboard to win a $50,000 prizepool every gameweek as well as the ability to create and join Invitational Leagues to compete against their friends, family and colleagues. Sportsbet's live odds are also integrated into the gameplay to further enhance the experience.
UltimateFan has already proved to be a huge hit for Low6 with over 200,000 Installs for the game to date. Launched initially for the Euro 2020 soccer tournament, within weeks of the English Premier League season starting it had become the Number One Top Grossing Sports App in the UK and the No.2 Most Downloaded UK Sports App. With franchised games for the NFL Cincinnati Bengals, Jacksonville Jaguars and LA Chargers, it scooped "Fantasy Product" and "Innovation of the Year" at the EGR Awards as well as Low6 being recognised as "B2B Fantasy & DFS Supplier" at the EGR B2B Awards 2022.
Jamie Mitchell, Low6 CEO comments "We're very proud to be working with Sportsbet and excited to help them continue to grow their market-leading position in Australia with innovative gamification. Given the success of UltimateFan, we're confident that our leading sports products will acquire new Sportsbet users on mass as well as increasing daily active users throughout the World Cup and beyond."
Checkd Dev returns to enhance Sky Sports Fantasy Football game ahead of World Cup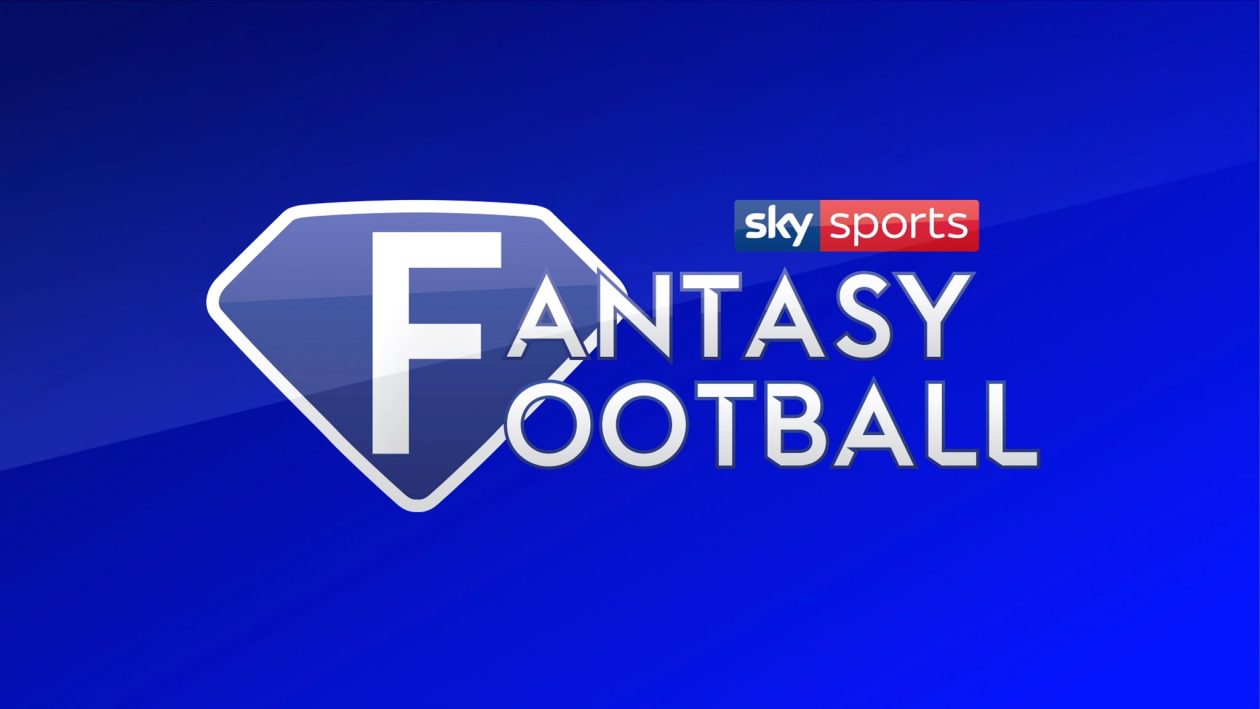 Reading Time:
2
minutes
Successful igaming technology specialist back for new competition boosted by Media campaign
Fast-growing igaming technology business Checkd Dev has enhanced the free-to-play Sky Sports Fantasy Football (SSFF) game to incorporate the 2022 World Cup.
The SSFF platform, which includes integrated customer management elements from Sky Betting & Gaming, will be available to play through native iOS and Android apps and the SSFF website during the tournament in Qatar. It follows an ongoing campaign providing the domestic Premier League competition app and platform to Sky Sports.
In addition, Checkd Media is back in its role as a promotional partner ahead of the World Cup. The campaign will focus on the chance for players who missed out on selecting the likes of Premier League top scorer Erling Haaland to gain a second chance at glory during the World Cup.
The extension of the Media relationship follows a campaign that achieved over 18 million impressions and 1.5 million views during 2021-22, before Checkd Media was re-selected to drive awareness ahead of the current Premier League season.
Checkd Dev's production of a fully rebuilt, future-proofed app and web-based platform for the game was bolstered by an outstanding and unrivalled stability record during 2021-22, with SSFF experiencing no downtime across the whole season.
The World Cup project is the latest of several high-profile media alliances for the tech development arm of Checkd Group.
Adam Patton, Checkd Dev MD, said: "The World Cup is the pinnacle of the global game and it's fantastic to have been presented with the opportunity to create a Sky Sports Fantasy Football game that incorporates it. The news follows on from our creation of a platform last season that not only contained improved functionality but also a great deal of stability.
"Sky Sports Fantasy Football is a sophisticated and popular game that fans love and it's a major boost for the Checkd Group to be the key delivery partner once again following a similarly successful second season in 2022-23, in which we once again leveraged our highly engaged social audiences."
Luke Lockwood, Sky Bet Senior Product Manager, said: "Sky Sports Fantasy Football is a hugely popular game and it is vital that we utilise a platform that provides stability as well as enhanced features for our players. We believe Checkd Dev will deliver a World Cup contest that delivers the goods across mobile and desktop platforms, while as our promotional partners Checkd Media will make plenty of noise around the game to help drive sign-ups."
Will Tyrrell, Director of UK Media at Checkd Media, said: "It has been fantastic to see Sky Sports Fantasy Football engage so well with our communities once again this season following the promotion of the competition through our popular channels. We look forward to putting together a similarly entertaining and engaging campaign around the World Cup game to capture the imagination of our audience."
FSI Launched in Turkey with Fantazzie Gaming Technologies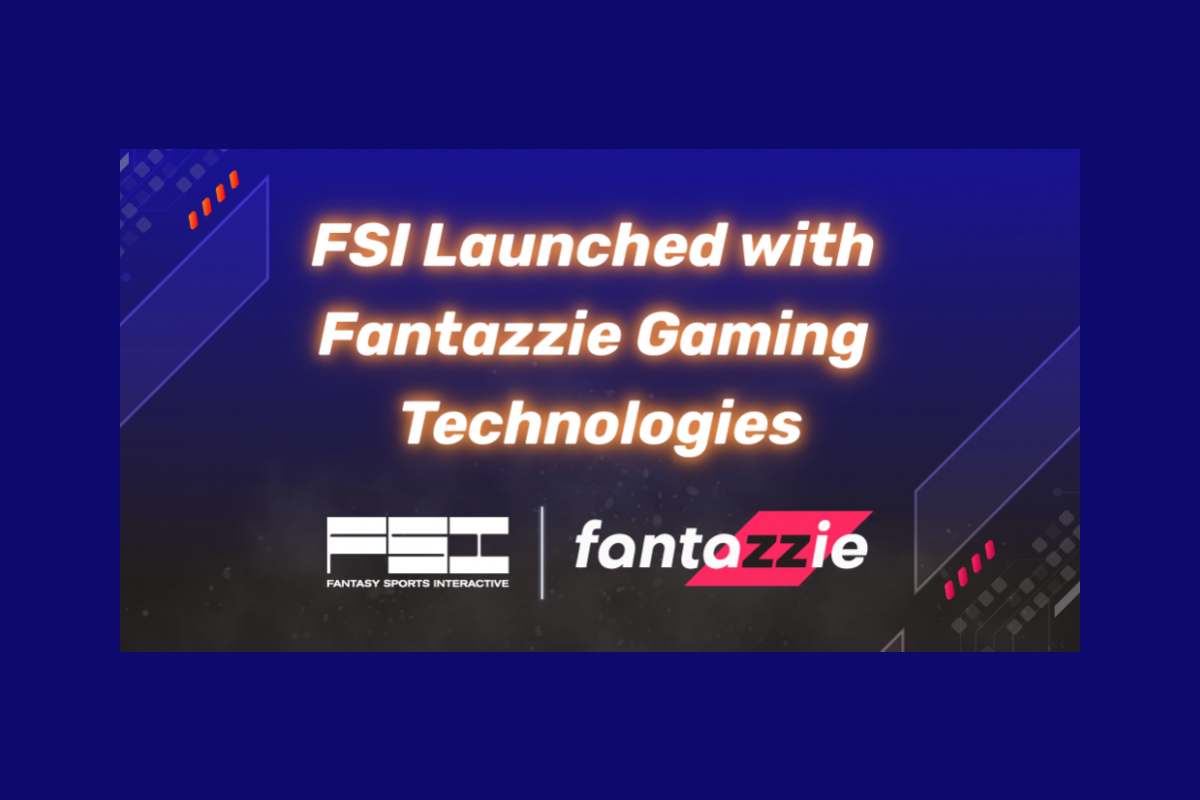 Reading Time:
2
minutes
FSI – Fantasy Sports Interactive Ltd. is thrilled to announce that they have launched a customised Fantasy Sports solution with Fantazzie Gaming Technologies (Fantazzie Oyun Teknolojileri A.Ş), offering innovative fantasy games to the Turkish audience.
Fantazzie A.Ş is a cutting-edge company with the vision to offer modern, engaging fantasy sports products to Turkey's sports fans.
Following our partnership, the FSI and Fantazzie Teams have been working together for the creation and launch of an engaging Fantasy Sports platform offering weekly fantasy contests with Free-to-Play options and In-App-purchases.
The Fantazzie website and native app soft-launched for the kick-off of the 2022-2023 Turkish Süper Lig Season, on 5 August, to offer Fantasy Süper Lig Contests.
Less than 2 months later, the Fantazzie App ranked 1st in the iOS App Store Top Apps for Turkey, and 4th at the Play Store.
The unique gameplay experience is driven by the Fantazzie Marketplace and the exciting entry Boosters the users can buy with in-app currency "FanGold " in order to boost their entries, team, or even specific athletes, and win extra Fantasy Points to beat the opponent Managers on the Leaderboard!
Fantazzie makes the user experience even more immersive, featuring the official team logos and player photos of the Süper Lig Clubs on FSI's customized interface, as official partners of the Süper Lig Clubs.
Following the successful product launch, Fantazzie A.Ş launched a large-scale marketing campaign to reach the Turkish audience through digital media and the official channels of the Süper Lig Clubs, promoting an exciting contest for a Samsung Galaxy Z Fold4! The contest was communicated via the official instagram accounts of the majority of the Süper Lig teams, totalling over 20 million followers!
Keeping up the momentum, FSI will be powering Fantazzie's games for the upcoming World Cup,  the most prestigious soccer competition in the world.
The FSI platform will be running Fantazzie's Contests for the flagship FIFA Tournament taking place in November, allowing Fantazzie managers to select all-star athletes from the top 32 national teams, and follow their statistics throughout the month-long tournament.
"We are thrilled to bring Fantazzie's platform and vision to life, and we are proud to provide this engaging fantasy solution to the passionate football fans of Turkey! Working alongside the Fantazzie A.Ş Team has been a constructive experience for us, and we look forward to continuing our fruitful collaboration." stated FSI CEO, Dennis Tsalikis, about the partnership and launch of the Fantazzie platform.