Destiny 2 Removes Forsaken Expansion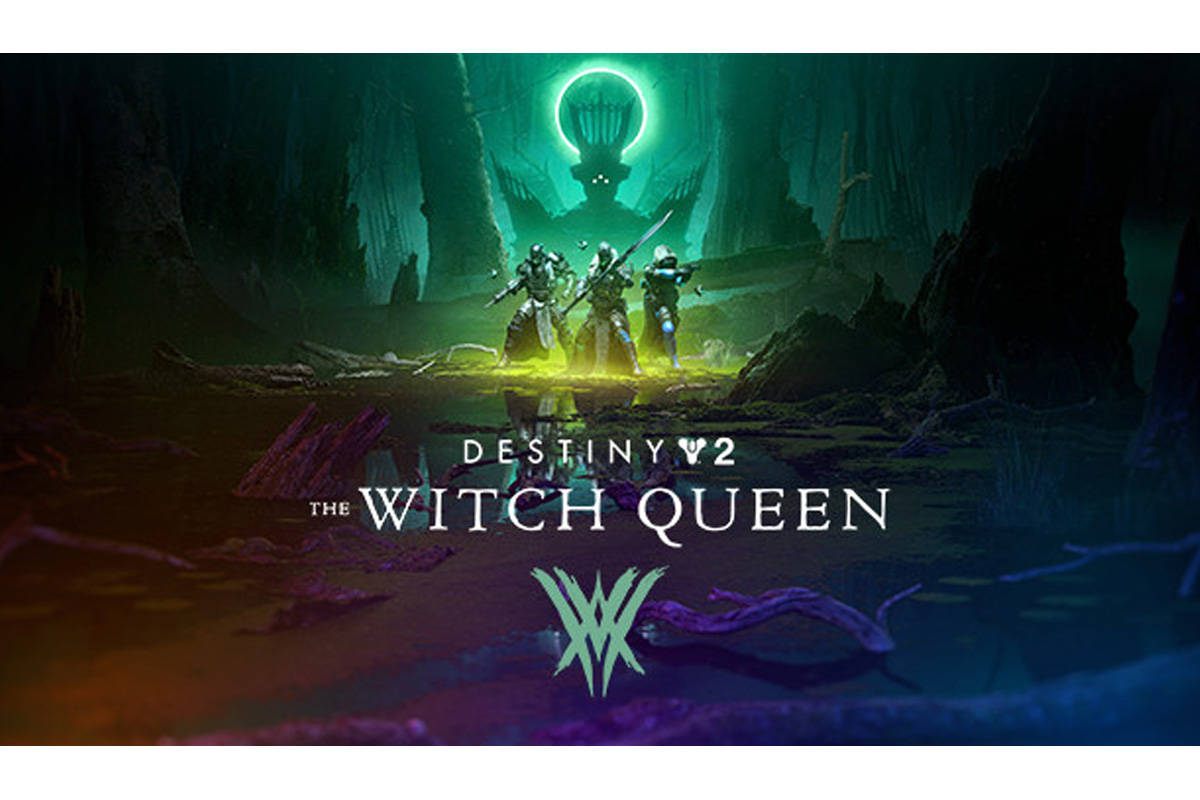 Reading Time:
3
minutes
Destiny 2 has had a shaky life since its launch in late 2017. As with the previous game, the immense promise of the formula was crippled by an early lack of content, which would slowly be addressed through future paid updates. Though none of these updates have brought the game up to the much-loved status of the Forsaken King expansion for Destiny 1, there was no doubt the game was getting better. Then came the content vault.
This was the term given to the removal of existing, and often paid content, in favor of adding new paid experiences. While there are some arguably legitimate reasons as to why this has to happen, players weren't pleased. With the upcoming release of the new Witch Queen expansion, developer Bungie is vaulting again, this time with the well-regarded Forsaken content.
Why Does Bungie Vault Content?
The arguments made by Bungie stem from the concept of game size and complexity. In terms of size, this makes a lot of sense. Major AAA titles today are larger than ever, sometimes taking up over 100 gigabytes for a full install. At the time of writing, the Steam install size for Destiny 2 reached just over 70 GB, and that's with several expansions' worth of vaulted content. Many would consider this type of data bloat unacceptable, especially on consoles like the PS5 which only offers 667 GB of free space.
The other argument from Bungie comes from code complexity. The idea here is that the larger the code base grows the more difficult it becomes to find and squash bugs. However, due to the game going through a reboot and rush to release just 16 months before launch, some spectators have suggested this is more a failure on Bungie's part than anything else.
Looking For Solutions
Considering how frustrating and insulting many players find the removal of paid content to be, the question then becomes what can be done. Unfortunately, there aren't really any great fixes that Bungie would find fiscally acceptable. For an illustration of the theoretical possibilities, we could consider the mass transition taken by another form of interactive entertainment – online casino games.
For around two decades since their arrival in the late 90s, online casino games were built on Macromedia Flash. When this became outdated and unsupported, the industry was left with two possible approaches, port the code to newer HTML 5 or abandon existing games altogether. They went for the prior option, with modern videoslots now encompassing a wide library of older and newer titles. The difference here is that each of these games, while cutting edge, is still small individually. Destiny 2, on the other hand, is not.
"Destiny 2_20180419152211" (CC BY 2.0) by Ferino Design
Changing Destiny 2 to a more efficient system would essentially require a complete code rewrite and engine update, which could cost the company tens of millions of dollars for little payoff. Not all is lost, however, at least for those who are fine with playing the long game. As we have seen with Destiny 2 importing Destiny 1 content, an eventual Destiny 3 will likely import Destiny 2 and 1 content. Unfortunately, there's been no hint of this game yet from Bungie, and they could fall into the same pitfalls that affected Destiny 2.
So, if you don't like the way Destiny has been treating fans, the only real suggestion we have is to vote with your wallet. It likely won't make much of a difference to the company in the long run, but if you're sick of paying for gameplay that eventually gets taken away, it could still be the best approach.

Online Casino Games Tournaments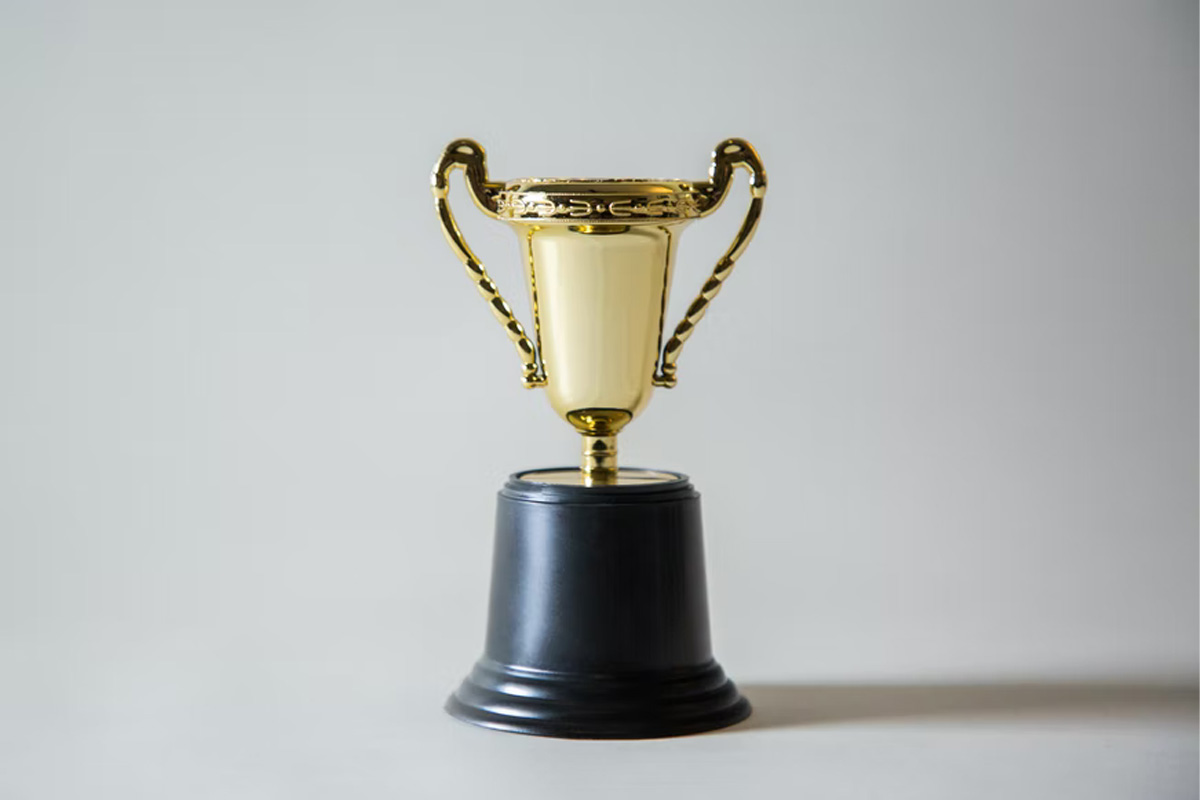 Reading Time:
3
minutes
Casino games are always fun and full of excitement, and online tournaments are designed to add a dose of adrenaline with the element of competition between participants. In this guide we will try to summarise the features of the main online casino game tournaments.
One thing all tournaments have in common is the payment of an entry fee to obtain a number of credits to use. Participants are then given a time frame, or alternatively a number of games, to compete directly against their opponents.
At the end of the allotted time or matches, the players with the most credits accumulated will win a share of the prize pool and shares of the winnings will be awarded according to the order in which they are ranked.
Although these are the most common mechanisms of online tournaments, you should always be sure to read the rules, as sometimes there can be important variations.
How to choose an online gaming tournament site
Most internet tournaments, such as online poker tournaments and slots tournaments, are characterised by large prize pools and strong competition. The motivation for gaming rooms to organise online tournaments is very often to attract new users through the emulative element and thus offer the games in a sporting way.
For players, the advantage is that they can enjoy themselves by paying small entry fees, with the ambition of being able to access rich prize pools in conditions where the element of luck is limited thanks to the large number of rounds that are played against other participants.
As a result of these considerations, when signing up for a site that offers online gaming tournaments at the most popular slots sites, it would be necessary to make a choice based on parameters that mediate personal preferences with the necessary features that every online casino should possess.
While there is little question about personal taste, we can advise users to consider certain essential aspects before registering. Let's take a look at the points to consider.
Frequency of online gaming tournaments
Type of tournaments offered (esports tournaments, online poker tournaments, online slots tournaments)
Average amount of prize money
Loyalty programme of online games tournaments
Promotions and bonuses
Available payment methods
Brand reputation
AAMS ADM licence
Types of online tournaments
When it comes to online gaming tournaments https://777pokies.casino/tournaments you are exploring a territory full of options and variations. Generally online tournaments are organised for the most popular games but also for some newer ones such as blackjack tournaments, mixed casino games tournaments and live casino tournaments.
Generally, tournaments of popular games are offered several times a day, and special tournaments with guaranteed prize pools are organised weekly or monthly. For popular disciplines such as online poker, competitions are organised on a cyclical basis, starting at the same time and forming part of a series of events that compete for weekly, monthly or even yearly rankings; the winners of these rankings receive attractive prizes.
At certain times of the year, special tournaments are added to the casino schedule for major holidays such as Christmas, Easter or the summer holidays. Of course, during these times there are also tournaments for less popular games such as Sic Bo online, Baccarat and Roulette.
It also happens that there are tournaments organised for the launch of a new game added to the casino, or tournaments reserved exclusively for players who have reached particular goals proposed by the operators and for which entry is free, as well as being by invitation only.
Games available in online casino tournaments
As mentioned above, there are many games for which you can find online tournaments, so let's try to list some of them with a brief description:
Slot machine tournaments
They can be for a specific slot machine or they can cover several titles at once; sometimes they are organised by certain software providers (e.g. NetEnt, Playtech or Microgaming). Even if they are slot machines, jackpots are deactivated during a tournament.
Online poker tournaments
The largest number of online poker tournaments are poker tournaments, where thousands of players compete for the ultimate prizes in Texas Hold'em, Omaha, HORSE and many other variations. Another type of online poker tournament is that of video poker tournaments, which is less common to encounter and is a distinct category.
Blackjack tournaments
Blackjack, which is one of the most popular games in online casinos, is also played in tournaments where players sitting at the table compete against the dealer to win individual hands and against other participants to accumulate more credits in order to eliminate their opponents from the competition.
Roulette tournaments
These games are very similar to blackjack tournaments, but there are many variations: French roulette, American roulette, European roulette and alternative roulette.
Live Casino Tournaments
The same considerations made for blackjack and roulette apply to live casino tournaments as well, the only difference being that tournaments are streamed live and can be structured for any of the titles present in the live casino rooms, i.e. blackjack, roulette, baccarat, casino hold'em etc.
Mixed games tournaments
Involve a number of different games in the same structure in which you participate in a pre-established manner and at pre-established times. For these special tournaments, it is always best to read the rules carefully in order to understand how to participate and how to win.
Pixion Games Announces Esports-focused Web3 Game Fableborne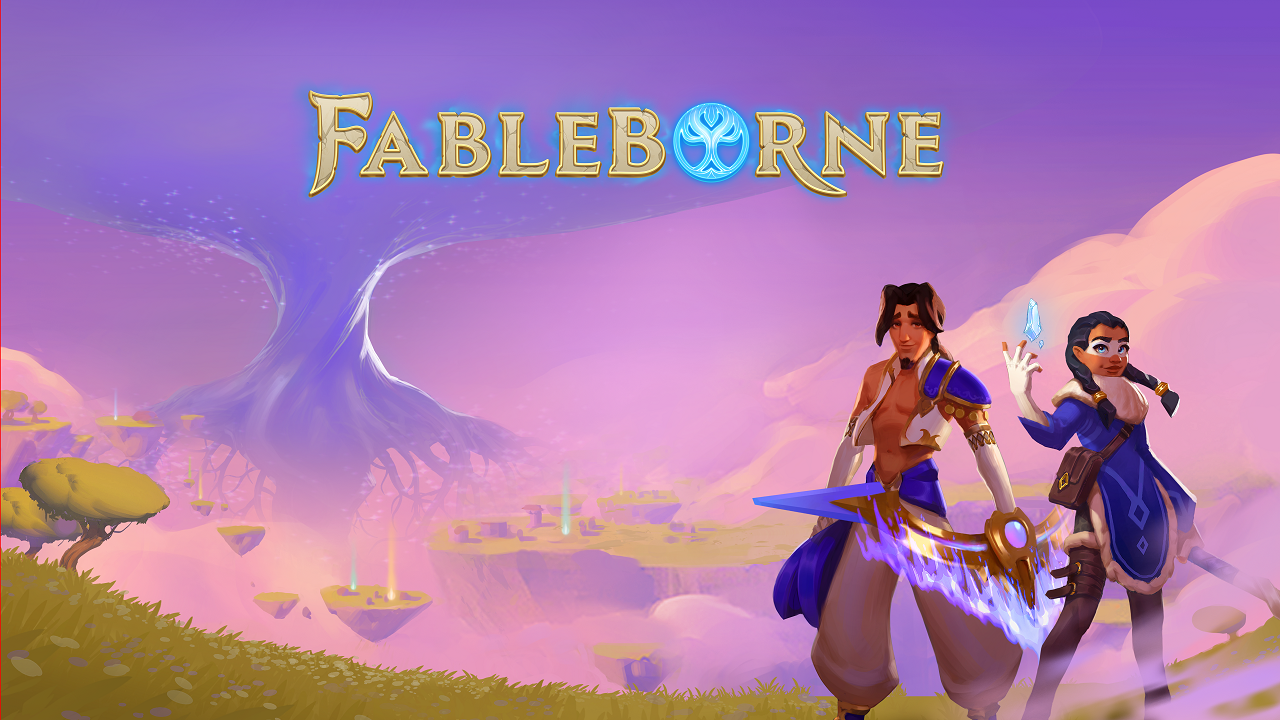 Reading Time:
2
minutes
Pixion Games has announced their first game, Fableborne, available from later this year. The London-based studio has formed to build competitive multiplayer mobile-first experiences that are accessible for everyone in bitesize sessions.
The game, which has been under development for more than 18 months, is an action RPG blended with strategic base building, created by seasoned industry veterans with experience at leading studios and publishers including Konami, Blizzard, Riot, King, Sony, Wargaming, Pixonic, Ubisoft and NCSOFT to name a few. Over the last two-and-a-half years, Pixion Games has been prototyping, testing, and killing games multiple times to validate the fun gameplay, before turning it into the extensive production that Fableborne has become today.
Fableborne's core gameplay loop is easy to pick up and does not requires a huge time investment, but still provides a deep and engaging experience to keep players challenged.
Introducing Lunchtime Esports
With Fableborne, Pixion is introducing a new category of competitive play, "Lunchtime Esports", a unique concept that brings the world of esports to everyone at their own pace. Living under the "Pixion League" banner, the experience takes an asynchronous approach, meaning competitive play happens whenever suits the player, all in-app.
Unlike traditional esports, the easy to pick up nature of Fableborne means that even players with little time can enjoy the game and reap the rewards of competitive play. However, the depth and complexity deliver an engaging ongoing challenge as players explore the lore and venture into the mysterious Shatterlands at their own pace, building their standing in the "Pixion League" as they go.
Play to Own in Fableborne
"Play to Own" disrupts the usual "Pay to Win" and "Play to Earn" models in mobile and blockchain gaming. In Fableborne, players can acquire digital assets through a direct purchase, or by playing and accumulating rewards in Pixion League. By making Heroes and many more aspects of the game NFTs, Pixion is giving players an option to truly own their customised Heroes, islands and other in-game items, making players' investment valuable without requiring them for progression.
Ultimately, Pixion wants to create a fairer economy by making NFTs more accessible to all players. In this case, players can start playing for free, progress, gain rewards and claim their NFTs. Pixion aims to drive a strong, player-powered game economy that is meaningful and engaging for all levels of player.
"Fableborne is a competitive mobile-first multiplayer game, but it doesn't demand an unreasonable amount of players' time. Players can have a fun, rewarding and enriching experience, battling other players or completing quests, creating smart and powerful strategies over their lunch break or as they travel. We all know the struggle of finding the time to have satisfying gaming experiences and keeping up with the competition. Fableborne is the antidote to this – a new category of esports games that fits around your lifestyle and plays the way you want it to," Kam Punia, Founder and CEO of Pixion Games, said.
Global Esports Tour 2022 Season Heads Around the World with a $1M+ Prize Pool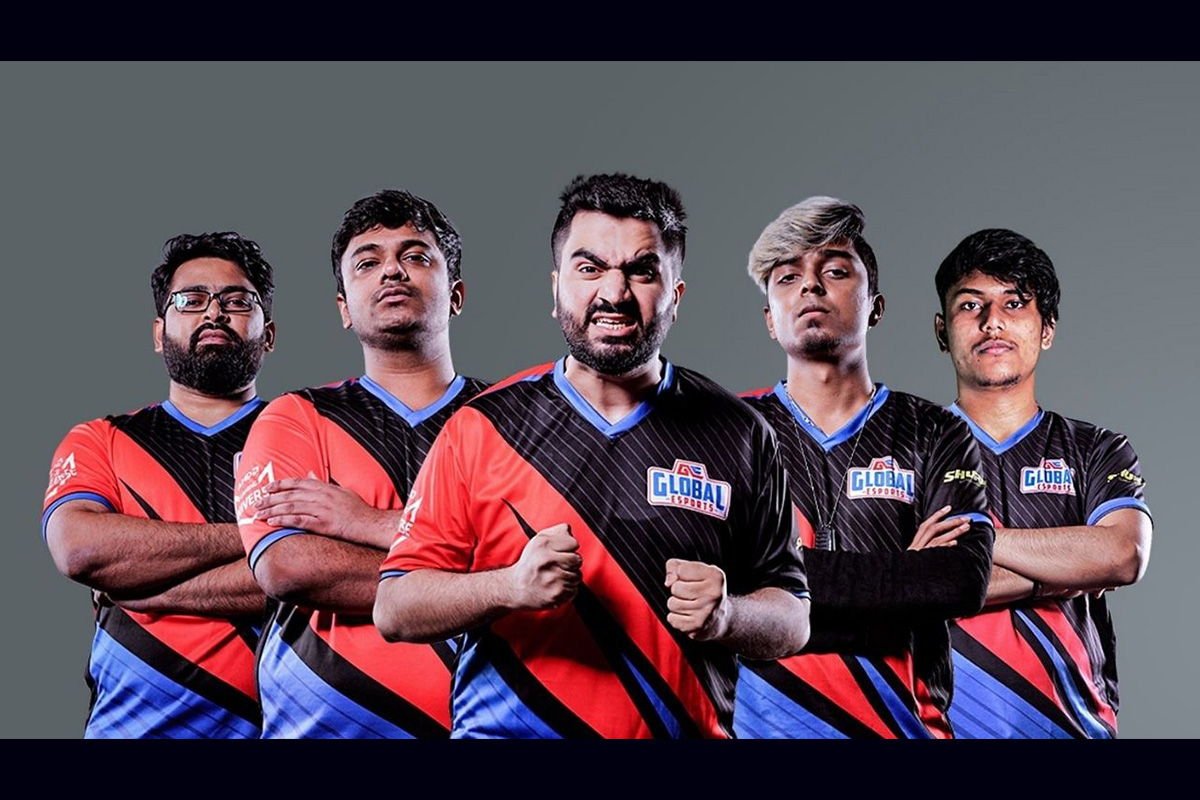 Reading Time:
< 1
minute
Following the success of the 2021 Season, the Global Esports Tour returns for its second season, with Dubai kicking off the 2022 Season of the professional esports tournament. The GET will commence this June 9-11 as part of Dubai's EMG 2022 Esports Festival, organised by the Esports Management Group (EMG).
The GET comprises a series of competitions staged across key global cities throughout the year. Each tournament stage will showcase a unique esports title. The first of this year's GET series will be played on CS:GO. The GEF has established a total prize pool of $1 million+ this season.
"With more than 500 million fans for our inaugural Global Esports Games in Singapore in December, the second season of the Global Esports Tour 2022 is set to be epic as players, athletes and fans return to live events around the world. We are hyper-focused on presenting powerful opportunities on the best stages in the world as the GET 2022 is locked in for our #worldconnected community to meet, play, compete and connect live in person," Paul J. Foster, CEO of the GEF, said.
Following the recently concluded Expo 2020 Dubai, Dubai kicks off the GET world tour across key global cities this year and will be the first of a series of global esports events in the GEF 2022 calendar.
The GEF #worldconnected community will head to Birmingham on August 6-7, 2022, for the first-ever Commonwealth Esports Championships; and Istanbul 2022 Global Esports Games in December.