BetDEX Closes $21M Seed Funding Round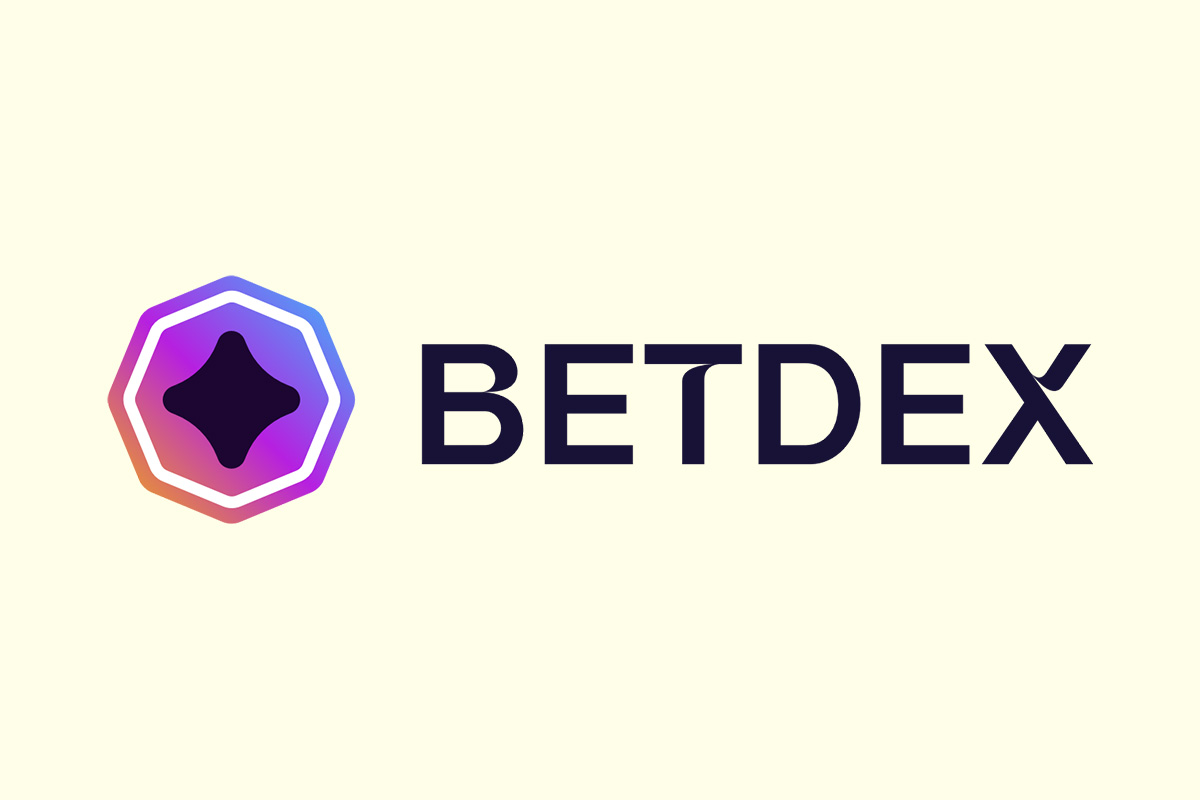 Reading Time:
3
minutes
BetDex, a blockchain betting venture by former FanDuel executives, which was first unveiled late last month, has now completed a $21m seed investment round. This marks the largest-ever seed round by a UK startup.
BetDEX is described by the company as "the world's first decentralised sports betting protocol." Set for launch in the first half of 2022, BetDEX combines blockchain technology with sports betting, with the aim of transforming the consumer sports betting experience.
The $21 million investment round is led by San Francisco-based crypto investment firm Paradigm and Bahamas-based cryptocurrency exchange FTX, which was recently valued at $25 billion after its own Series B-1 round was disclosed in October. Multicoin Capital, Hack VC, Lightspeed Venture Partners, Sino Global Capital, Solana Ventures, and Everblue Management also participated in the round.
Former FanDuel co-founder and CEO Nigel Eccles becomes BetDEX's Non-executive Chair, Varun Sudhakar is appointed CEO, and Stuart Tonner takes up the CTO role. BetDEX plans to scale the business from a base in Scotland and is now hiring for a range of positions.
Eccles co-founded FanDuel in 2009, with the company going on to become Scotland's first $1 billion dollar-valued startup before being acquired by Flutter in 2018. FanDuel is now estimated to be worth around $30 billion. Varun Sudhakar, who began his career in investment banking in Silicon Valley, worked alongside Eccles in senior strategy and corporate development roles at FanDuel between 2015 and 2018, before going on to senior executive positions at other venture-backed startups in New York. Stuart Tonner was the first engineer hired by FanDuel, spending over eight years with the company, building the core FanDuel platform and scaling it to tens of millions of users.
In 2020, the global sports betting market was valued at $203 billion and is forecast to grow to $350 billion by 2024. Despite the immense size, popularity and potential of the sports betting market, it has been characterised by incumbents charging high fees and delivering minimal product innovation.
BetDEX aims to take the opposite approach, with a protocol built on public blockchain Solana, and will offer consumers extremely fast and low-cost trades, while eliminating counterparty risk. The protocol will be fully decentralised and open-sourced, allowing third parties to build their own applications and innovate on top of the platform. BetDEX plans to accept wagers in USDT, SOL and SAMO at launch.
Nigel Eccles, Co-Founder and Chairman of BetDEX, said: "Blockchain technology is set to revolutionise sports betting and we want to be at the forefront of that. It's exciting to be founding the business with Varun and Stuart, and to be building it in Scotland. We are energized to have the backing and wealth of expertise that comes with having Paradigm and FTX as cornerstone investors."
Varun Sudhakar, Co-Founder and CEO of BetDEX, said: "The sports betting industry charges high prices for poor products and limits trades by its most successful users. BetDEX is diametrically opposed to this approach, we will successfully compete against incumbents with a markedly superior product and low fees, which is now possible with the advent of blockchain technology. Winners will always be welcome on our protocol."
Sam Bankman-Fried, CEO and Founder of FTX, said: "We are thrilled to be backing a team with deep industry expertise to transform the sports betting experience. It is mind-boggling that more sports wagering does not occur on exchanges – we firmly believe in giving consumers the ability and control to set their own price and are excited to partner with BetDEX to bring this vision to fruition."
Arjun Balaji, investment partner at Paradigm, said: "It feels obvious crypto will transform online sports betting. DeFi has shown how financial markets can be automated and distributed to the benefit of consumers. Crypto can do the same for all other kinds of financial activities, including betting. The BetDEX team has the right combination of industry experience and technical skill to create something that shows the way forward for everyone working in the space."

Abstraction Enters Blockchain Game Development Space with Mythical Games Partnership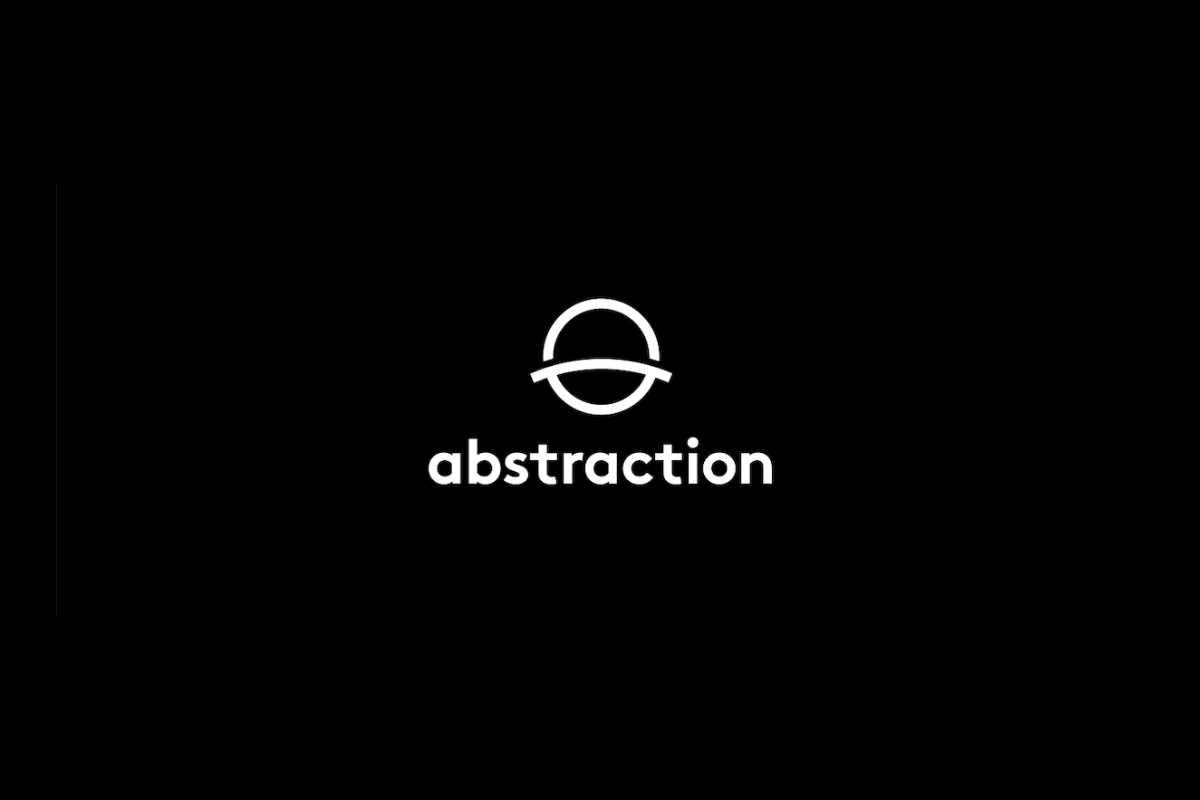 Reading Time:
2
minutes
Studio renowned for technical prowess and creativity chosen as part of initial group of developers to work with new crypto-powered games platform
Abstraction, a creative game development studio based in The Netherlands, is one of the first to partner up with Mythical Games. Recently valued at $1.2 billion, Mythical Games has selected to work with Abstraction on an action-strategy game based on the developer's own proprietary technology, which will be integrated into Mythical's new crypto platform.
"Mythical Games is at the forefront of scarcity-driven game design, and it's exciting to be here at the beginning with them, exploring new ways to unlock the potential of crypto-powered games," said Ralph Egas, CEO and Founder of Abstraction. "We share Mythical's vision for player-owned economies and NFTs and are eager to apply our extensive AAA game development experience to the Mythical Platform, leveraging blockchain technologies to help set the industry standard for play-to-earn and digital ownership within video games."
In line with the goals of the Mythical Platform, the unnamed action-strategy game will be play-to-earn, unlocking the player's ability to reap rewards based on NFTs (non-fungible tokens), which use the transparency and security of the digital ledger of blockchain to authenticate rare items. Built on "a private EVM-compatible sidechain," the Mythical Platform allows players to value and sell their own in-game items. It can integrate with existing games or be part of a new game, and includes tools for trades, payments, integration with in-game inventory, and fraud protection.
"We have been working with the team at Abstraction for over a year on a prototype using the incredible simulation tech they have built," said John Linden, Co-founder and CEO of Mythical Games. "This is the type of innovation that can completely change a game experience for the better; we believe a combination of their technology and our economic platform has the potential to create a new and exciting game economy that players will enjoy for years to come. We are excited to work with Abstraction on bringing this evolution to life."
Lega Serie A Announce Socios.com Partnership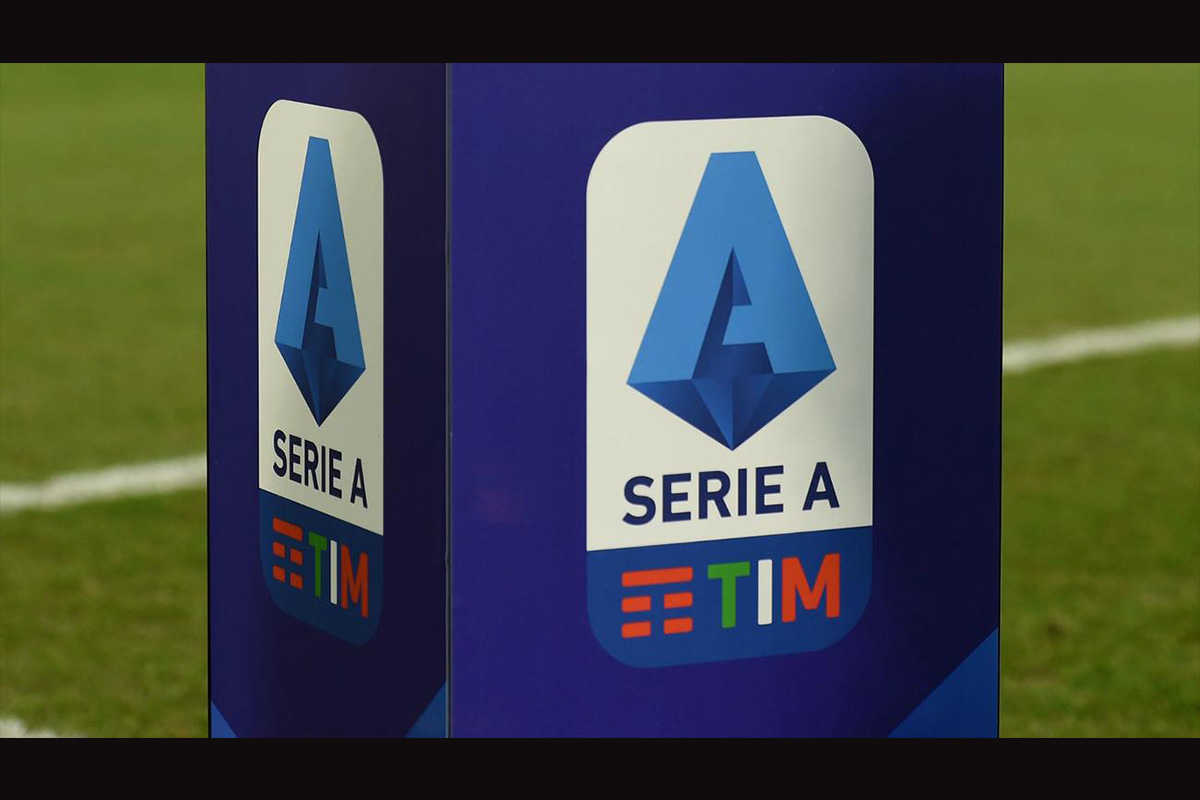 Reading Time:
< 1
minute
Lega Serie A has announced an official partnership with Socios the all-in-one influence and rewards app for sports fans across the world. Socios becomes Official Partner of Lega Serie A and Main Sponsor of the Supercoppa Frecciarossa and Coppa Italia Frecciarossa Finals.
The partnership builds on Socios' already significant existing presence in the Italian sports industry, which includes partnerships with Inter Milan, Juventus, AC Milan, Napoli, FC Bologna, AS Roma and the Italian national team.
"We are extremely pleased to announce this partnership with Socios, a leading brand in its sector that has been working with the excellence of sports for several years now. With this agreement Lega Serie A proves once again to be ready to seize the opportunities offered by new markets, projected towards the future and innovation and careful to respond to the needs of fans around the world," Luigi De Siervo, CEO of Lega Serie A, said.
Alexandre Dreyfus, CEO of Chiliz and Socios, said: "In 2021 we grew our network by over 500% and welcomed over a million new users to our platform.
"We've got bigger aims for the next 12 months, so we're delighted to begin 2022 with this major announcement that further solidifies our commitment to the Italian sports industry.
"We look forward to working closely with Serie A, spreading the message about Socios and building up our community of superfans both in Italy and across the world."
Breaking news: Oly Sport opens Testnet to give away VR glasses and NFT horses to the best riders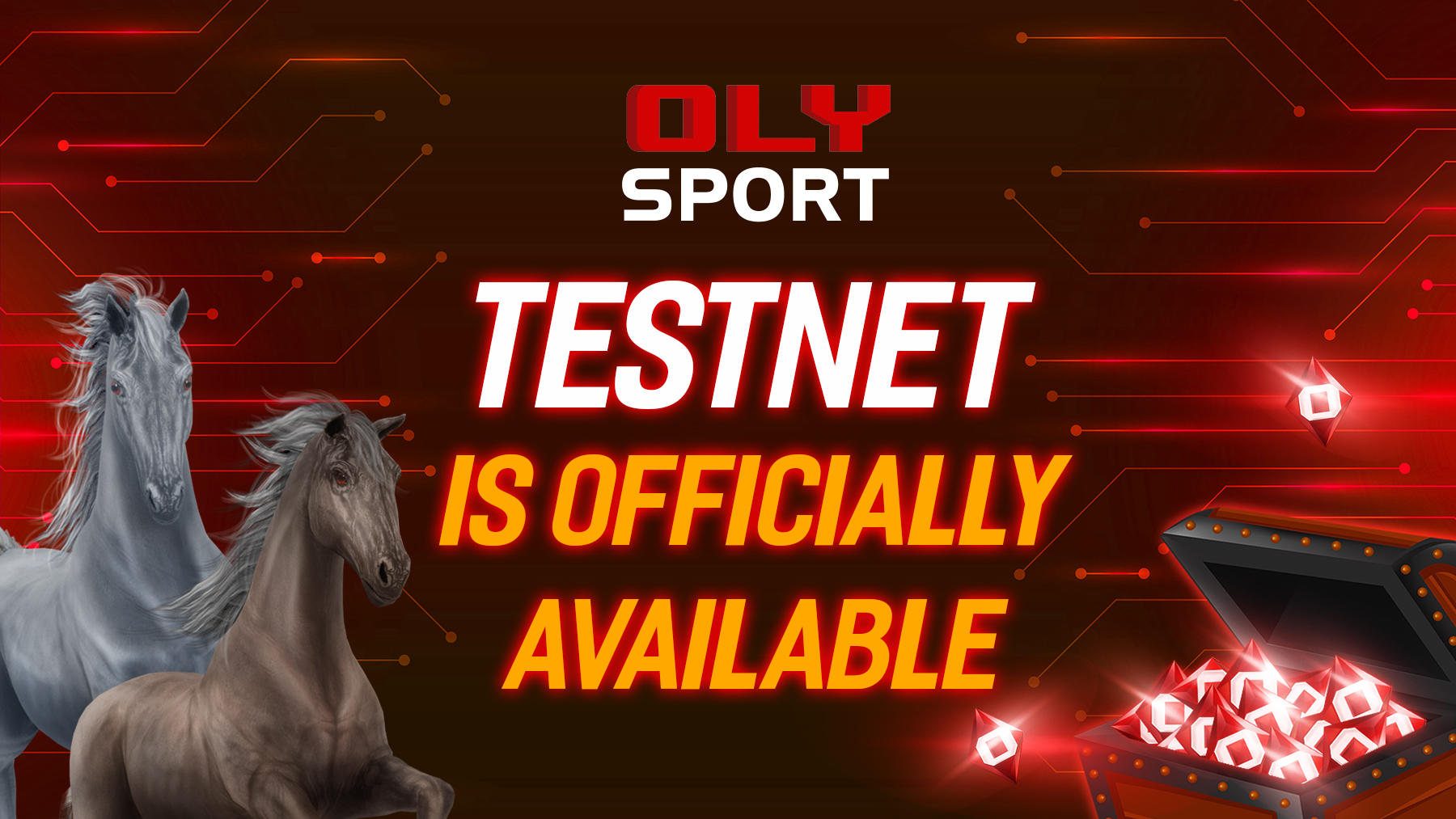 Reading Time:
2
minutes
Oly Sport's limited Testnet will last from December 28-30 with valuable gifts for the best players.
Following the set schedule, Oly Sport is ready to enter the Testnet phase in the last week of this December. Oly Sport is a horse racing game built on the Binance Smart Chain platform with a unique play-to-earn mechanism and particular horse breeding system.
After a long time waiting, Oly Sport has officially announced the first round of Testnet from December 28 to December 30. This is a critical stage to prepare for the Mainnet, so Oly Sport will give unique slots to those who have supported the project since the early days, specifically as follows:
Reward:
Top 1-3: Oculus Quest 2
Top 50: Lucky draw to win purebred horses (Total horses: 6 horses of 3 breeds, 2 of each breed)
(Except for the prize, any data at the Testnet stage will not be transferred to the Mainnet)
In addition to the rewards, Testnet participants will understand the gameplay mechanics better, how to earn $OLY from the races, and the impact of $OLY on the in-game economy. This experience will play a crucial role in improving Oly Sport's final version for the development team.
Oly Sport is the latest project of CEO Jimmy Chan and his startup team in Canada. Jimmy Chan started with a real estate company called Odyssey 3D, which quickly grew to Top 100 companies in Ontario, Canada.
Revolutionizing traditional horse racing
Oly Sport is a game that follows the metaverse trend, solves the traditional problem using the blockchain, and is the only game that does not follow the betting like conventional horse racing. Furthermore, the $OLY token will be secured by tangible assets – natural land.
Unique horse system
The NFT horses in Oly Sport are characterized by dissimilar DNA, bloodline, genotype, generation, rarity, coat color, and genetic potential. Each horse is a different being that brings different values. That's why Hollywood Star Lindsay Lohan spent 80,000 BUSD to buy a Majestic Sam Horse at the first auction of Oly Sport on November 29.
Outstanding economic system
Not only provides a unique race-to-earn mechanic experience, but Oly Sport also helps players become "shareholders" of real-life racecourses – something that no other NFT games can do.
Celebrity endorsement
The long-term vision and strategy of the development team have made Oly Sport more and more popular. The NFT horse racing project has received much support from prestigious sports journalist Fabrizio Romano, famous car vlogger Supercar Blondie, Shark Tank shark Kevin O'Leary.