Mercedes and Red Bull level on points ahead of F1 Esports Series Pro Championship presented by Aramco Event 3 as the title race heats up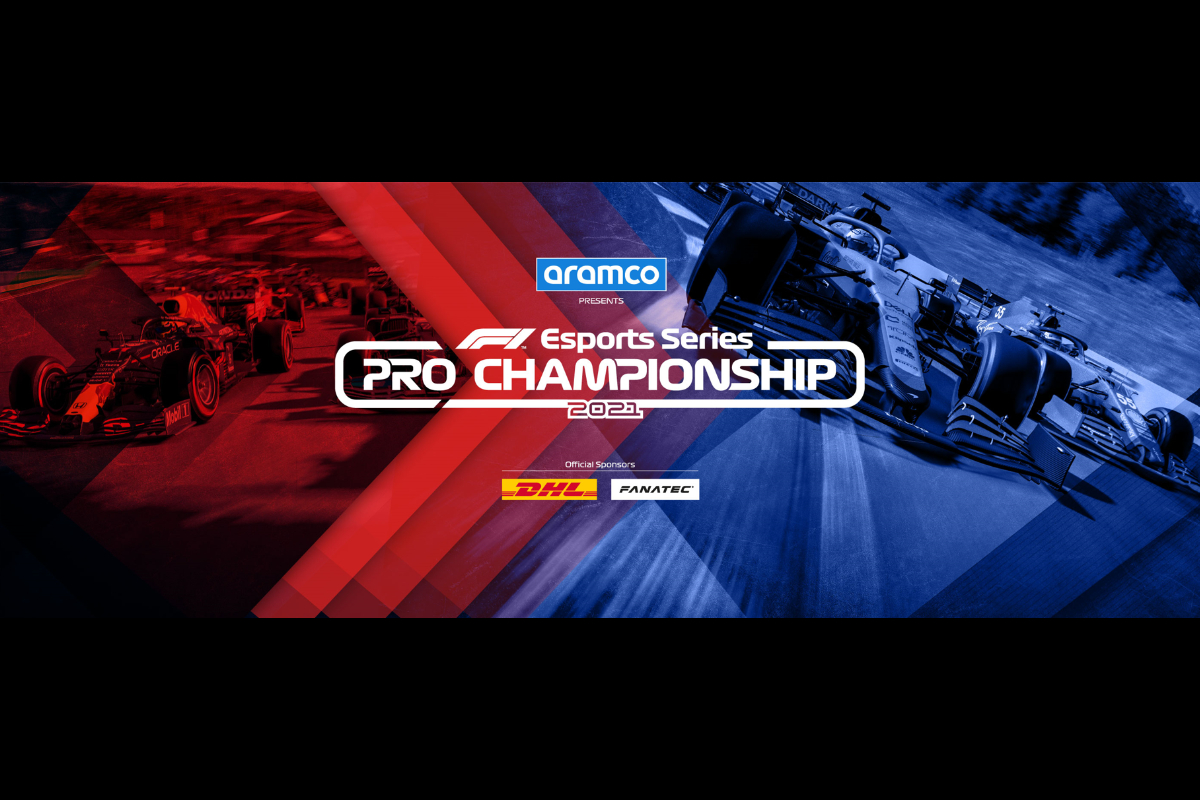 Reading Time:
3
minutes
While we're being treated to a World Championship battle for the ages in real-world F1, the F1 Esports Series Pro Championship presented by Aramco is matching it for drama with Mercedes and Red Bull going into the second-half of the season level on 140 points, as they fight to get their hands on a share of the $750,000 prize pot.
A hat-trick of wins for Red Bull in Event 2 was crucial as they look to retain their crown in the Teams' Championship, whilst reigning Drivers' Champion Jarno Opmeer continues to rack up the points for the challengers. Opmeer, who has had no trouble settling in to Mercedes, leads the way in the Drivers' standings, but is coming under serious pressure from Lucas Blakeley, who is showing that his form in Event 1 was no fluke.
Event 2 saw drivers take on an iconic trio of circuits, but Event 3 sees them face more 'modern classics' as we head for Portimão, Zandvoort and the Circuit of Americas, with the competitors set to give it their all to try and go into the Grand Final in the best possible shape.
The live shows will be streamed online via official Formula 1 channels on Facebook, YouTube, Twitch and Huya, as well as broadcast on television by select international partners including the likes of Sky, ESPN and Fox Sports, whilst Qualifying show content will be streamed exclusively on Twitch, YouTube and Huya.
Day

Session

Time (GMT)

Coverage

Wednesday 24 November

Qualifying Show 1
(featuring Quali. 1 highlights and Quali. 2 live)

15:30 – 16:45

Twitch, YouTube & Huya

Evening Show 1
(featuring Quali. 1 and Quali. 2 highlights, Race 1 re-run and Race 2)

19:30 – 21:00

TV & Online

Thursday 25 November

Qualifying Show 2
(featuring Qualifying 3 live)

15:30 – 16:45

Twitch, YouTube & Huya

Evening Show 2
(featuring Quali/Race 1 and Quali/Race 2 highlights, Quali. 3 highlights and Race 3)

19:30 – 21:00

TV & Online
Ahead of this week's Event 3, we spoke with five drivers, all looking to enter the second half of the season with a flourish, with all quotes below available for use in editorial:
Brendon Leigh – Ferrari
F1 Esports has become bigger, it has become much more known and much more present in the mainstream media in the last few years. Of course, the depth of talent is getting bigger and bigger each year as more participants sign up. I know I'm driving the best I ever have done and the data behind the scenes proves that so I'm confident within myself and I'm confident that myself and David [Tonizza] will be regular fixtures on the podium and fighting for the championship.
Nicolas Longuet – Alpine
Event 3 has some of the trickiest tracks in the Championship. COTA [Circuit of the Americas] is really technical with the tyre temperatures and you have to keep an eye on managing the tyre temperatures, whereas I enjoy going flat out. Zandvoort is also interesting as overtaking is really tricky. Although they're difficult races, I feel very good about racing them and look forward to the challenge.
Álvaro Carretón – Williams
Good vibes on the team are important as the mental side of driving is key. It's probably more important to have confidence and to have the team believing in you. I believe Williams believe in me and I'm very confident here. We want better results and we will keep pushing and hopefully will improve!
Thijmen Schütte – Alfa Romeo
Hopefully I'm getting a drive in Event 3. Portimão could go very well for the team – it's possible to do some great racing there, especially with the long straight. The track is fun to drive for all of us and I'm enjoying it.
MSSA's view of encouraging females to play esports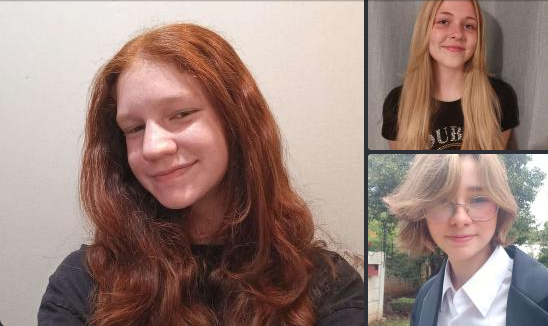 Reading Time:
2
minutes
Esports, or electronic sports, has become a global phenomenon, with millions of people tuning in to watch competitive video game matches online or in person. As the popularity of esports continues to grow, it is becoming increasingly important to encourage diversity and inclusivity in the industry, particularly in terms of gender.
Since 2009 Mind Sports South Africa (MSSA) has had an active policy to increase female representation in esports. This is important for a number of reasons. First, it is simply a matter of fairness and equality. Women should have the same opportunities to compete and succeed in esports as men. By promoting gender diversity in the industry, we can help to break down barriers and create a more inclusive environment for everyone.
However, as MSSA President, Colin Webster, stated, "There are also practical reasons why having more females play esports is important. For one, it can help to grow the industry. Women make up a significant portion of the gaming market, and by tapping into this market, esports organizations and companies can reach a wider audience and increase their revenue streams."
Webster added, "Additionally, having more females involved in esports can help to address some of the toxic behaviors and attitudes that have plagued the industry in the past. Women have historically faced harassment and discrimination in the gaming world, but by promoting gender diversity and inclusion, we can help to create a more welcoming and supportive community."
There are also potential benefits to individual female players. By participating in esports, women can gain valuable skills and experience in areas such as teamwork, communication, and problem-solving as well as earn Regional, provincial, and National Colours that may help such females obtain bursaries in order to study further. These skills can then be applied to other areas of their lives, such as their careers or personal relationships.
However, increasing female representation in esports is not without its challenges as MSSA is painfully aware. Women are still underrepresented in the industry, and those who do participate often face a range of barriers and obstacles. Some of these include online harassment and discrimination, a lack of female role models and mentors, and limited opportunities for sponsorship and funding.
MSSA faced very stiff opposition from many gamers, some of them who even have daughters, over the years when promoting its policies of enablement and inclusion.
To address these challenges, MSSA has always taken proactive steps to promote gender diversity and inclusion. This has included initiatives of providing incentives and creating real and credible upward movement. MSSA is the only esports national federation, world-wide with 40% of its Board consisting of female Board Members.
In conclusion, increasing female representation in esports is not only a matter of fairness and equality, but also a practical way to grow the industry and create a more inclusive and supportive community. By taking proactive steps to promote gender diversity and inclusion, we can help to build a better future for esports and for everyone involved in it.
Removal of Hearthstone as Contested Esports Title At Hangzhou Asian Games 2023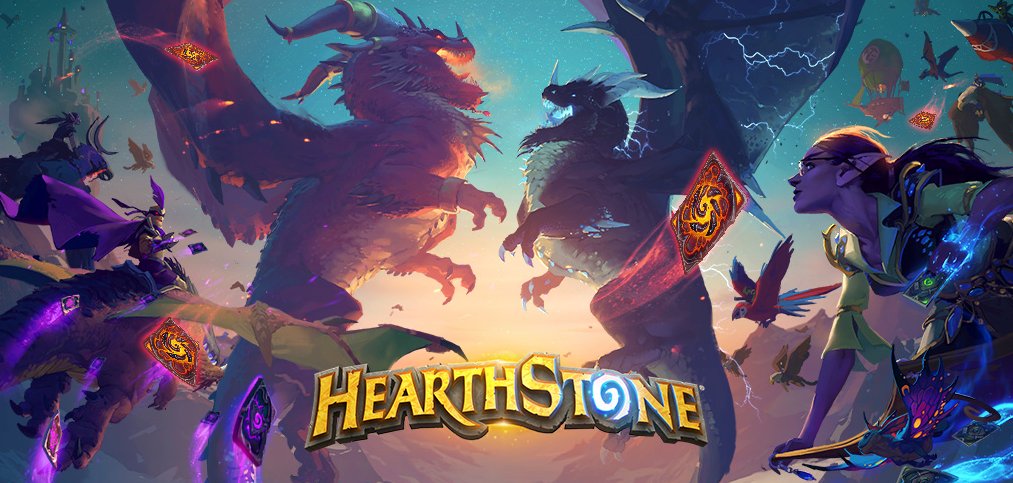 Reading Time:
< 1
minute
Esports is going to make its debut at the Asian Games 2023 as a proper medal event, earlier in 2018 it was there as a demonstration title. The Asian Games 2022, originally scheduled for September last year, will now be held from September 23 to October 8, 2023. This multi-nation event will cement the industry mark into a mainstream sports scene. 
The seven official events, and publishers, are:
1. Arena of Valor Asian Games Version
2. Dota 2
3. Dream Three Kingdoms 2
4. EA SPORTS FIFA branded soccer games
5. League of Legends

6. PUBG Mobile Asian Games Version
7. Street Fighter V
Showing his disappointment, please find below the quote on behalf of Mr. Lokesh Suji, Director, Esports Federation of India & Vice President of the Asian Esports Federation (AESF) on this announcement:
"It is unfortunate to hear that Hearthstone will not be included in the upcoming Asian Games, especially because India's first Esports medal at the tournament came in this very title in 2018 when Tirth Mehta clinched the bronze medal. That achievement holds a special place in our Esports community and we were hopeful that our talented athletes Shikhar Choudhary and Karthik Varma would be able to bring similar honour to the country by competing in this official medal sport.
Nonetheless, we respect the OCA's decision and remain confident that our athletes will perform at the highest level in the other titles to make the country proud. We look forward to supporting them as they represent India in the prestigious tournament."
Gamer Pakistan and Elite Sports Pakistan Announce 100th and 101st University Sports Commercialisation MoUs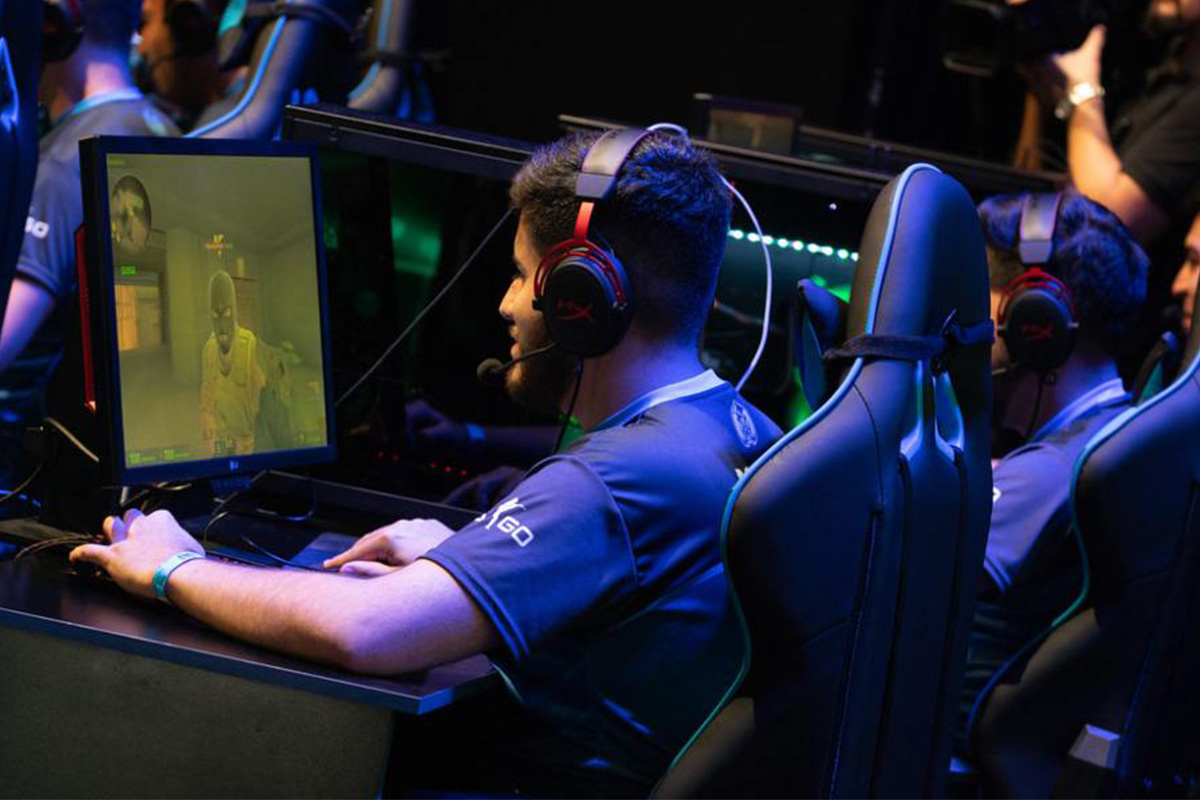 Reading Time:
< 1
minute
Gamer Pakistan announced that affiliate company Elite Sports Pakistan has signed its 100th university sports Memorandum of Understanding (MoU) with Usman Institute of Technology University Karachi and 101st MoU with Shah Abdul Latif University Khairpur Sindh. These MoUs give Gamer Pakistan exclusive rights to conduct, broadcast and commercialise esports competitions at these respective universities.
Gamer Pakistan is rapidly becoming the premiere university esports partner for secondary education institutions in Pakistan. Gamer Pakistan creates the formats and events to provide a competitive environment in which to unearth and nurture budding esports talent at the collegiate level and provide them with opportunities to represent Pakistan globally in their journey to becoming world-class professional esports athletes.
"We are pleased to have achieved this milestone with Usman Institute of Technology University Karachi and Shah Abdul Latif University Khairpur Sind. Their leadership in expanding the competitive sports and career advancement opportunities available for their students in all aspect of athletics is to be commended," Muhammad Jamal Qureshi, CEO of Elite Sports Pakistan, said.
"Gamer Pakistan looks forward to including Usman Institute of Technology and Shah Abdul Latif University into the total collegiate Gamer Pakistan competitive esports universe. Their participation and the enthusiasm and skills of their student gamers gives us great confidence in the future of esports in Pakistan, and in the ability of these gamers to righty take their space on the global esports stage," James Knopf, CEO of Gamer Pakistan, said.