The Best Remaining Sports Bets of 2021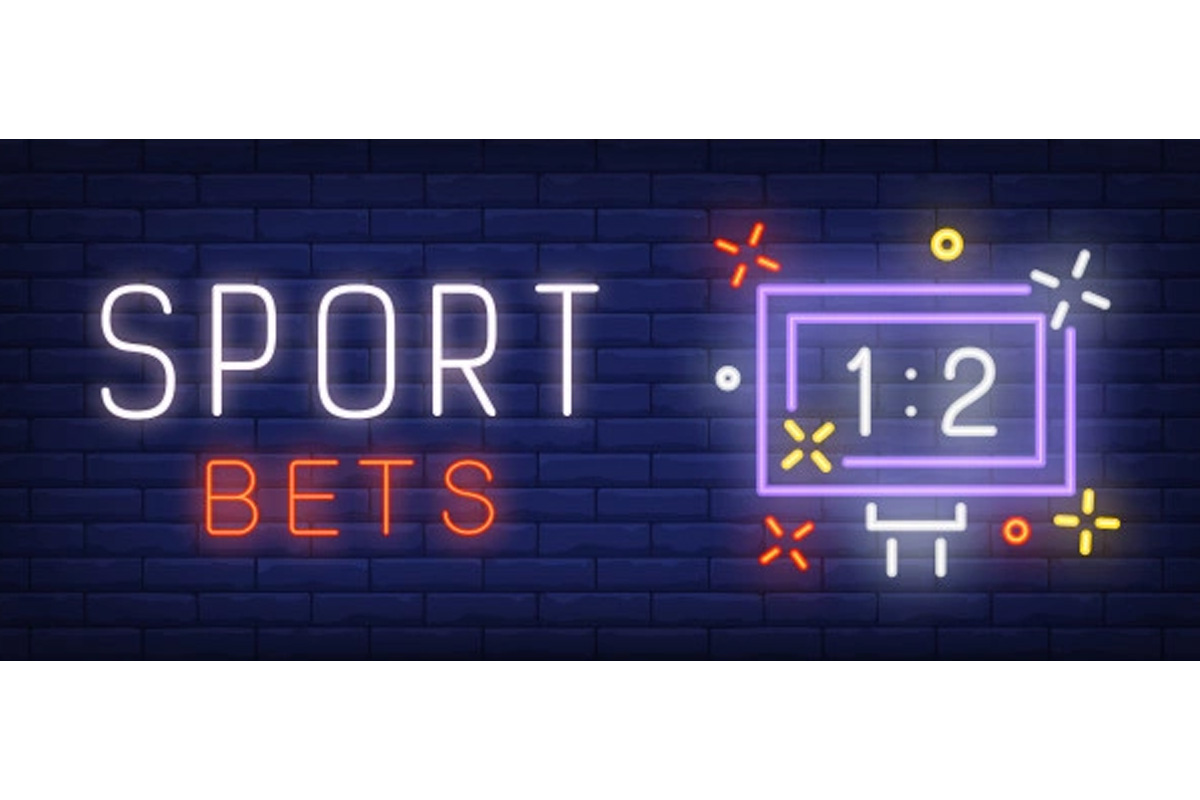 Reading Time:
3
minutes
Talk about a controversial title – we didn't choose it at random, as you very well may have guessed! Sports can be a very personal thing, and whilst one person may commit his life to the NFL, others could find the sport quite dull. I'll admit that is a bad example, though – who in America doesn't love the NFL?
We're in December now, and many people's thoughts are on Christmas dinners, purchasing the perfect gifts and making the day an exciting one their children. Even if you have all of this going on though, there are still several sports betting events left on the 2021 calendar which are ripe to be taken advantage of – and you could well score better odds on your favorite as a result of the lower number of bets being placed day as people concentrate their time on more seasonal matters.
Women's Handball
Ever thought of placing a bet on the women's Handball World Championship? The 2021 result is still to be decided, and you may just be surprised at how exciting and thrilling this sport can be. Group stage games are currently taking place, with France, Russia, Norway, the Netherlands, Germany, Denmark, Brazil, and Spain leading the eight four-team groups. Norway are the current favorites to win the tournament with most sportsbooks, though Hungary's Katrin Klujber looks to have a good shot at the Best Goalscorer of 2021 award. If you've never watched a game, give it a try! This is an entertaining sport that never gets enough attention from mainstream media.
Motorsport
Or perhaps Motorsport is more your thing? The Drivers Championship of F1 has come down to two men this year – Max Verstappen and Lewis Hamilton. With Hamilton winning six of the last seven Championships, he is the favorite despite Verstappen currently having the lead over his opponent. There's a bet worth looking at there, for sure!
Depending on the result of the Saudi Arabian Grand Prix, the drivers Championship could have been decided by the time you read this – but even if that does prove to be the case, there is one more race left in this year's season – next weeks Abu Dhabi Grand Prix. Bookies will be taking bets on the winner of that race, as well as the Constructor's Championship, which is currently balanced on a knife edge between Mercedes and Red Bull Racing Honda.
eSports
How about eSports? The VCT (Valorant) Championship is proving popular with gamers this year, and there are lots of bets worth placing in the 2021 VCT Championship. The tournament's group stages have already begun, but the playoffs will soon be taking place – these will be played in a single-elimination format, with eight teams playing best-of-three games to decide who will be fighting for glory in the grand final.
If you haven't looked at eSports before, Valorant is a great place to start – the practice, experience, and eventual skill required to play these sorts of games at the highest level is amazing to watch. Just because these are "electronic" sports – or video games, if we're going to break it down to the most fundamental level – doesn't mean there isn't some serious money being staked on these sports – why? The prize pool for the 2021 VCT Championship is a million dollars. eSports are becoming bigger and bigger every year, and this is only the second major Valorant Championship – who knows how big it might become in the future!
Fighting
There are two major MMA events left in 2021 – UFC 269 is due to take place on December 11th, and top of the fight card is the UFC Lightweight Championship bout between current champion Charles Oliveira and Dustin Poirier. Poirier has been making some serious waves in the UFC in 2021 and is currently the favorite to win this bout and steal the Championship away from Oliveira.
There's also UFC Vegas 45 due to take place on December 18th, and although the fight card has yet to be confirmed, we are likely to see Derrick Lewis attempt to make his way back to title contention by fighting heavyweight master Chris Daukaus. Daukaus has won the last five of his fights, so Lewis will have to put on the showing of a lifetime to achieve his ambition.
We are also likely to see welterweight up-and-comer Belal Muhammed continue his climb towards a fight with the Karate "Wonder-boy" Stephen Thompson. The APEX in Las Vegas, Nevada will be buzzing with activity on December 18th whatever the final fight card turns out to be, and these fights will make for some amazing bets.

Michael Owen Announced as Brand Ambassador for Punt Casino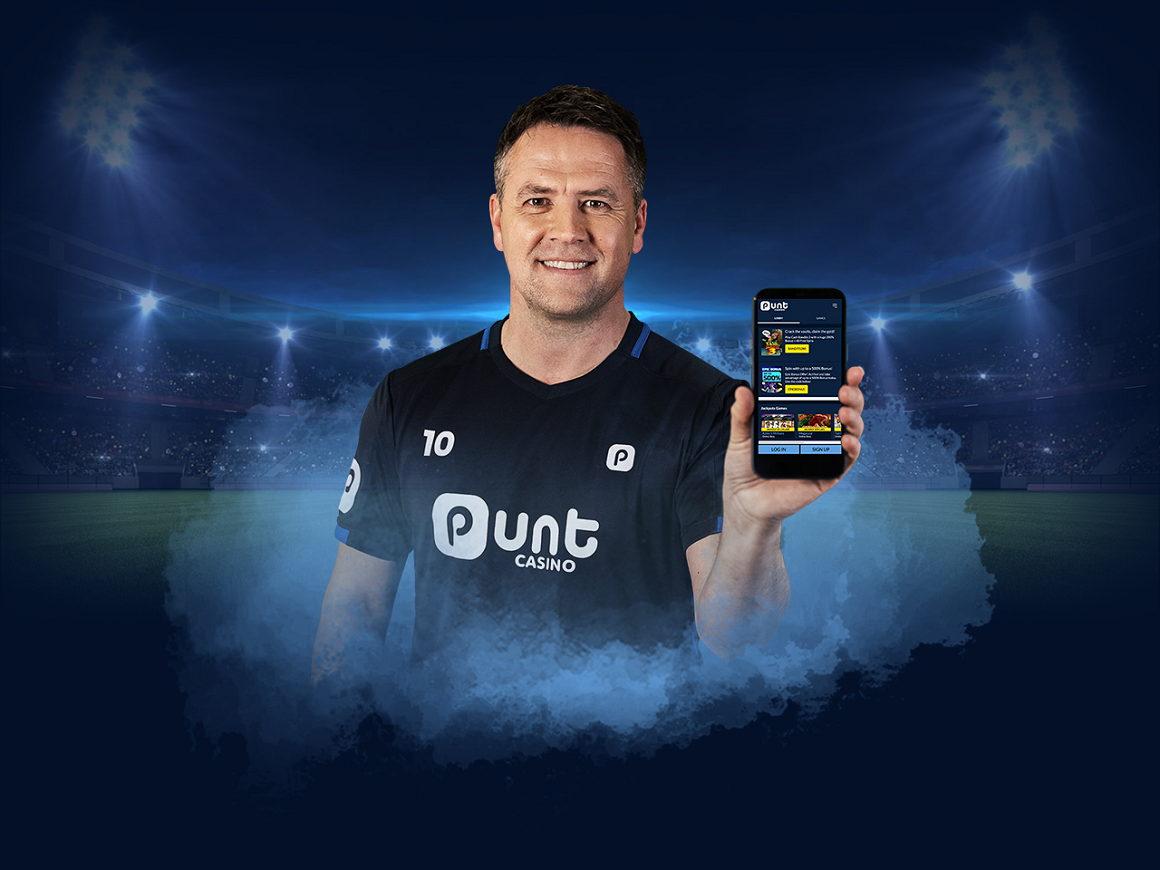 Reading Time:
2
minutes
English football icon and BT Sports pundit Michael Owen has officially joined the Punt Casino team as its new Brand Ambassador.
Michael Owen started a professional career in football with his Premier League debut in 1997 as a striker for Liverpool FC. Known as one of the "greatest living footballers" in Pelé's FIFA 100, Owen is one of only 10 players to have scored 150 goals or more in his Premier League career.
Michael Owen has also received the most prestigious award in football, having claimed the Ballon d'Or trophy in 2001. He has played in three FIFA World Cups and even captained the England national team.
With this partnership in the bag and a true football icon on their side, Punt Casino is making 2022 a year to remember with the hottest action the industry has ever seen.
Hitting the back of the net
As a strong advocate for crypto and blockchain in general, Michael, along with his influential media presence and 3.7 million Twitter followers, will see Punt Casino secure its position as the fastest-growing crypto casino in the industry.
"Online casinos are more exciting than ever these days, but with its crypto focus, Punt Casino is doing something different – they really are changing the game," said Owen, who has been involved with numerous crypto projects in the past.
He went on by saying "I'm a strong believer in the power of crypto, so teaming up with an innovative platform like Punt Casino feels like a natural fit."
As a world-famous football commentator, respected businessman, and active media personality, Owen is the perfect representative to stand behind such an innovative crypto project. Digital currencies need every ounce of positive publicity they can get, and an endorsement from such a reputable name stands for a lot.
Michael Owen's stamp of approval
The announcement comes with exciting news for crypto gaming enthusiasts, as Punt plans to take the industry by storm with huge prize-packed competitions.
With the 2022 FIFA World Cup fast approaching, Punt players can expect unique Michael Owen merchandise and football-related giveaways throughout the year in the build-up to the tournament.
Speaking on the announcement, Alexander Bowring, Head of Marketing at Punt Casino, said: "Michael Owen is a football icon in every sense of the word, so to have him come on board as our brand ambassador is a major moment for us. Since launching last year, Punt Casino has been changing the game, delivering exciting crypto casino action that our rivals just can't match. Expect big things from Punt Casino in 2022 and beyond."
Punt Casino is revolutionizing crypto gaming
Punt Casino has quickly become a strong player in the crypto casino scene with its super-powered giveaways and outstanding online casino platform. Players also get to take advantage of 24/7 customer support available instantly from the site to answer any questions or queries.
With a next-level gaming experience delivered by over 200 crypto-friendly (and handpicked!) casino games, Punt offers its players the advantage of using leading cryptocurrencies to deposit, withdraw, and play.
As crypto enthusiasts know, this allows for faster, safer, and totally anonymous transactions, which is yet another reason why Punt has become such a prominent online casino destination.
#OWEN10 has arrived at Punt Casino
Bidstack onboard Highbrow Interactive with 4 exclusive new partnerships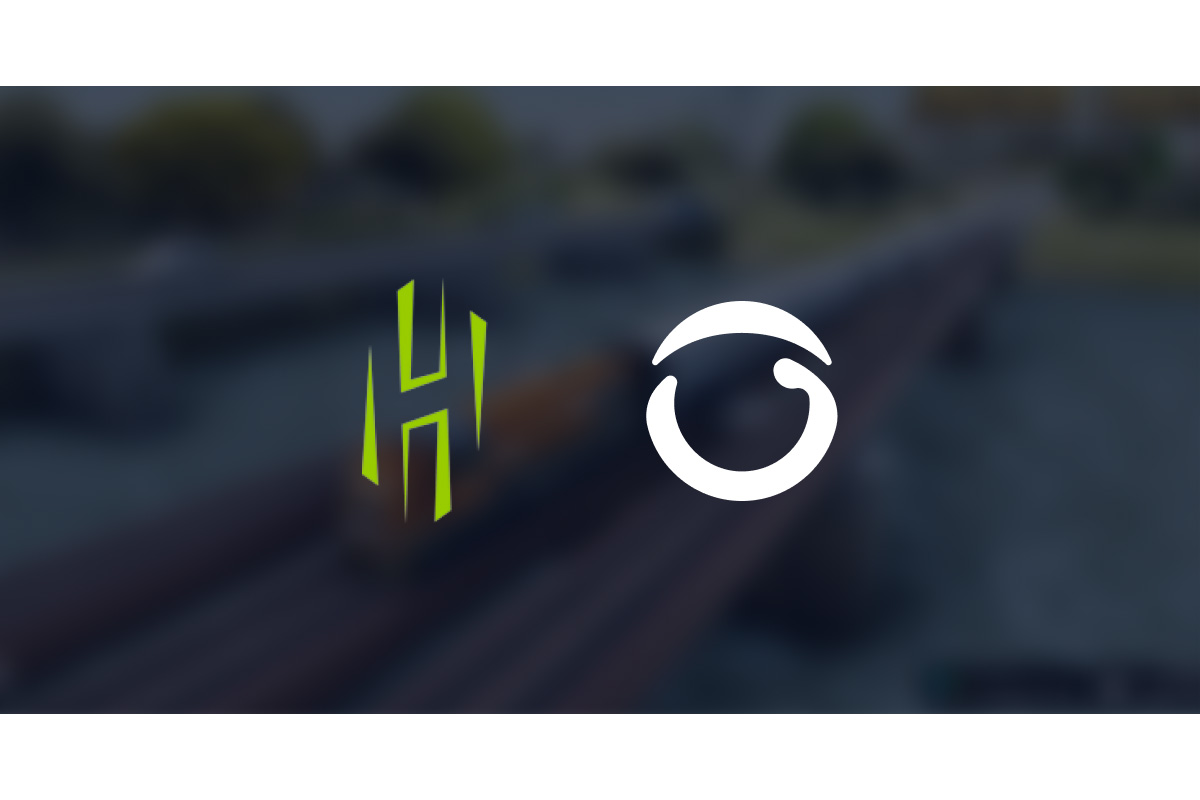 Reading Time:
2
minutes
Bidstack, the leading in-game advertising platform, is pleased to announce an exclusive new partnership with Highbrow Interactive which will see four exceptional simulation games added to their portfolio. Founded in 2013, Highbrow Interactive specialises in game production, virtual reality and augmented reality and has seen over 80 million installs across its library of games.
The first two new titles to be added to Bidstack's portfolio are Euro Train Simulator alongside its successor Euro Train Simulator 2. Boasting over ten million and five million downloads respectively, both games have provided train aficionados with first-class gameplay faithful to real-life experiences, with Euro Train Simulator 2 being the first mobile train simulator to feature officially-licensed trains from Germany's largest railway company Deutsche Bahn.
Indian Train Simulator also joins the Bidstack portfolio. A game with stunning attention to detail, it has seen over ten million lifetime installs and has enabled access to a more diverse player base through translations. Indonesian Train Simulator is the final game to be added. With high-quality graphics and sophisticated AI trains contributing to a comprehensively authentic railroad environment, it is no wonder the game has garnered over ten million installs.
Through Bidstack, Highbrow Interactive will be able to take advantage of their in-game, in-menu and rewarded video products creating a new revenue stream whilst also contributing to the accuracy of its games without compromising on the player's experience.
The addition of these four games to their portfolio will see Bidstack's simulation vertical continue to grow, allowing them to provide brands with a greater selection of high-quality inventory for them to reach and engage diverse audiences.
Of the partnership, CEO and Co Founder at Highbrow Interactive Jeno Manickam Durairaj said, "We're excited to be taking this step forward with Bidstack in enhancing our players' experience through the use of non-intrusive advertising. Bidstack's revolutionary technology that makes advertising seamless and organic in open-world games perfectly fits our catalogue of simulation titles. We believe that this partnership will help our games grow closer to the thrill and reality of trains and railways whilst also diversifying our revenue streams. The Bidstack team has been consistently attentive making onboarding and integration simple and hassle-free."
Bidstack's VP of Gaming Antoine Jullemier added, "We're delighted to be partnering exclusively with renowned game developer Highbrow Interactive. The addition of four of their high-quality games to our growing mobile vertical stands testament to the quality of our technology and gives our brand partners access to a rich global audience of gamers.
The highly detailed gaming environments provide optimal housing for seamless in-game ads, accurately simulating true train travel without detracting from the gaming experience. We look forward to a future of delivering first-class campaigns for our new partner."
N1 Partners shortlisted in two categories at AffPapa iGaming Awards 2022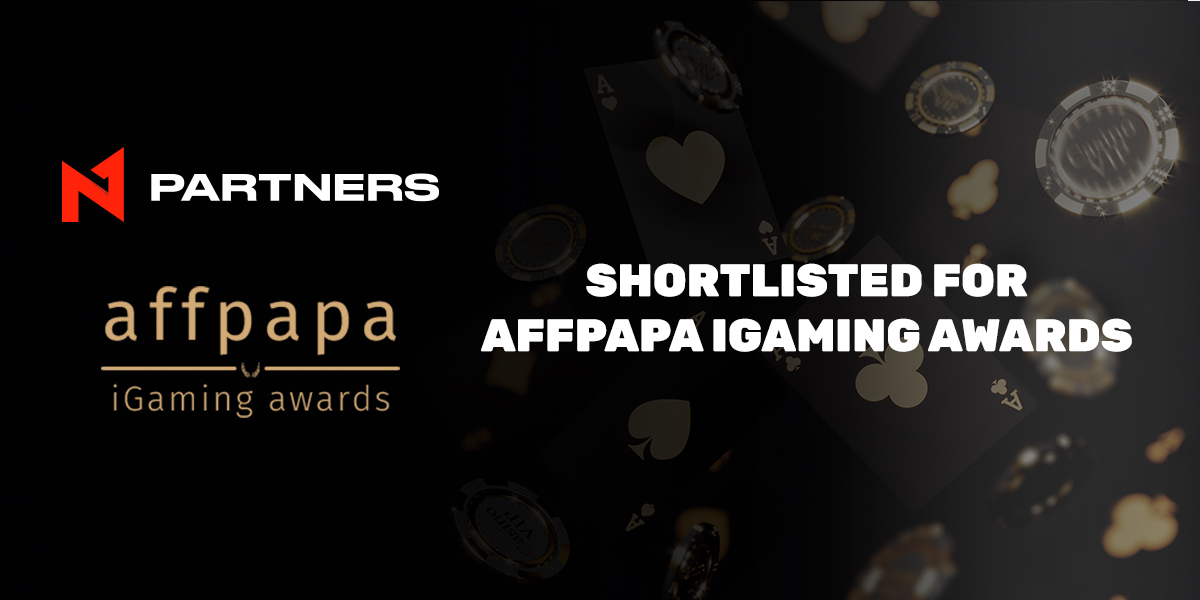 Reading Time:
< 1
minute
N1 Partners, an affiliate program, shortlisted for the AffPapa iGaming Awards in two categories at once – Affiliate Management of The Year and Multi-brand Affiliate Program.
The AffPapa iGaming Awards is an online event dedicated to affiliates and operators who have proven themselves to be excellent partners and contribute to the development of the industry.
N1 Partners is the nominees in two categories – Affiliate Management of The Year and Multi-brand Affiliate Program. Each of these nominations confirms the basic principles of N1 Partners – reliability, transparency, and honesty in relations with partners and clients. These principles are the platform for building long-term relationships with partners and strengthening the company's position in the market.   In the first quarter of 2022, more than 800 new partner accounts increased to the program, and affiliates' payouts doubled.
The nomination of N1 Partners in the Multi-brand affiliate program of the year underlines the company's desire for continuous development and growth among other members in the iGaming market. The product portfolio of N1 Partners Group includes such brands as N1 Casino, Slot Hunter, Joo Casino, and others.
Online voting for the best brand in each category will begin on May 23 on the award website. And on June 27, the AffPapa team will announce the winners.
About N1 Partners Group
N1 Partners Group is a company with expertise in the sphere of online entertainment. The team's goal is to provide high-quality casino and betting products that meet the needs and expectations of players and partners alike. Today, N1 Partners Group unites N1 Casino, N1 Bet, Slot Hunter, Fight Club, Joo Casino, DasistCasino, and the N1 Partners affiliate program.