CasinoAllianz: Top Major Online Casino Review Website You Need To Pay 100% Attention To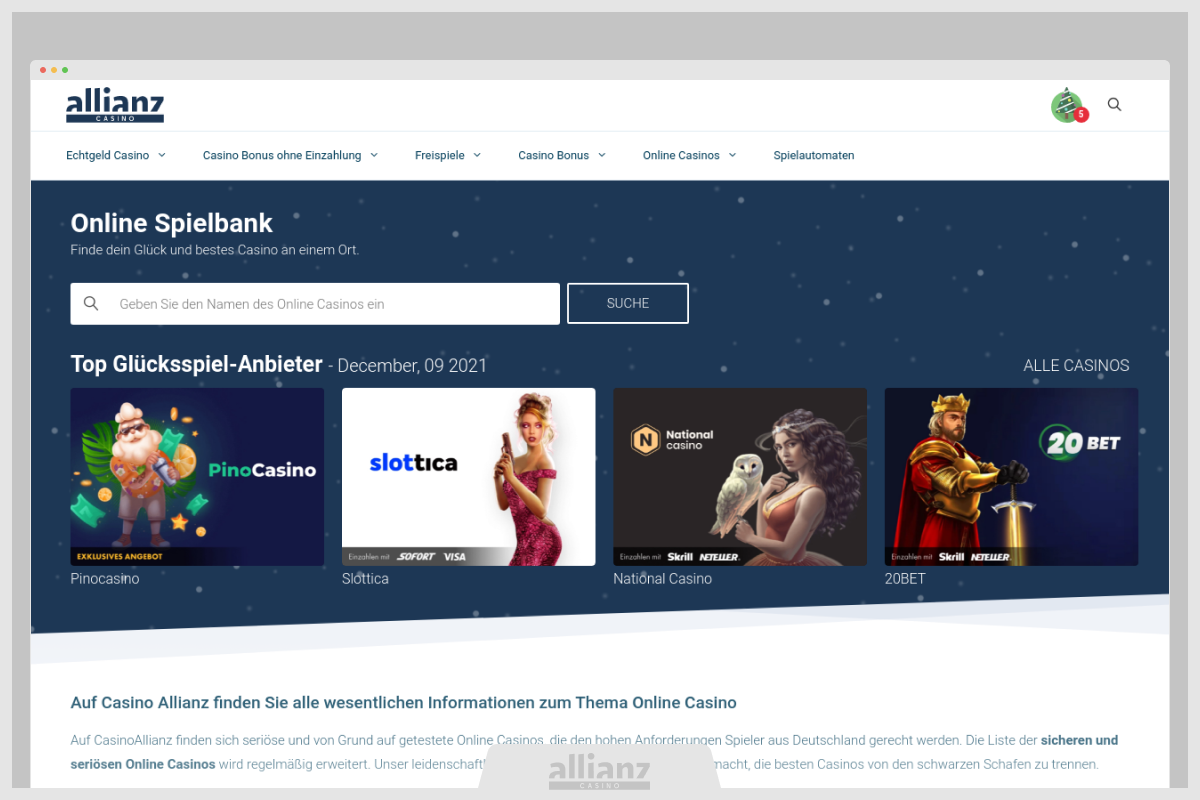 Reading Time:
6
minutes
Why Does CasinoAllianz Stand Out Among Other German Online Casino Review Websites?
CasinoAllianz is a casino affiliate website with a mission to constantly compile a list of the top and safest online casinos in the German market. Do you have high expectations for online casinos, or do you just desire a safe and secure gaming experience? CasinoAllianz is the ideal location to check.
Casino Allianz stands out among other German online casino review websites because:
They offer all the necessary information you need to know about playing and winning at online casinos.
They also take their time to rigorously screen online casinos and provide a list of reputable casinos that match the high expectations of German players.
Affiliate Marketing: What It Boils Down To
Affiliate marketing is a method of earning a commission by promoting the products of another individual or business, in this case, an online casino. These affiliates leverage their websites to drive visitors to betting sites. They track sales by using affiliate connections.
Affiliate websites help promote the services rendered by a casino by giving out valuable information about them. They do top online casino reviews and rankings to attract potential players searching for the best casino options to play at.
How Do Casino Affiliate Websites Work?
The entire online casino affiliate marketing system operates on the currency of trust, ensuring that both operators' and affiliates' needs are met. Agreements between both parties guarantee that information is communicated to the target market in a way that isn't salesy and intrusive, which is more likely to stimulate interest.
Affiliates achieve this by providing valuable material that piques the customer's interest. Examples include casino reviews by casino review sites, the most recent welcome packages, details on special casino promotions, and more.
What is the Negative Carryover in Casino Affiliate Programs?
The negative carryover is a concept whereby players' winnings with a particular casino operator cause a reduction in the affiliate site's commission.
This is how it plays out: if an affiliate recommends a player and he/she gets a huge win in a particular month, the player's wins will be represented as a loss for the affiliate site. Most casinos will deduct this loss from the total commission of the affiliate. This is what the Negative Carryover concept means.
Commission Rates
Affiliates receive a certain commission in return for driving traffic to casino websites. The most used technique to pay casino affiliates is through a commission scheme that can be calculated in various ways. They include:
Revenue share: Here, the affiliate will get a percentage of the casino's net income produced by referred players. This occurs if the referral agreement is based on a revenue-share model.
Cost per action: Here, the operator provides each affiliate a fixed fee whenever they bring in a player using any casino packages. They include a sign-up bonus, deposit bonus, wagering bonus, etc.
Mixed models: In the realm of referral programs, negotiation reigns supreme. Therefore in this model, every revenue mentioned above can be used plus other creative possibilities.
Affiliate marketing is effective because online casinos can track their costs with it and assess the performance of the affiliates promoting their site.
CasinoAllianz – One of These Websites, but One of a Kind
CasinoAllianz is an affiliate website that started in 2019. The site is specifically for players who seek up-to-date and unbiased information about online casinos in Germany. Despite its young age, it gives only actual and true information about online casinos around Germany.
The site is operated by a team of geeks who are very conversant with the psychology of the game. They pull from their many years of expertise in the online casino market to help players find the right gaming hub.
Uniqueness
How does CasinoAllianz stand out from online casino review sites? Casino Allianz proves its uniqueness with the powerful attention-grabbing website armed with colors that are sure to win a visitor's heart. Gaming industry specialists wrote all the information. You are, therefore, sure to read through content that is based on trustworthy opinions and rooted in human psychological analysis.
What's more? The website is well optimized for all devices you can think of, tablets, smartphones, desktops, etc.
Structure
Web pages of CasinoAllianz include sections you don't want to miss out on. They cover virtually everything you need to know about online casinos. You can get info on many casino topics, including:
Real money casino
Casino no deposit bonus
Free spins
Casino bonus
Online casino
Slot machines
Real Money Casino
This section walks you through all of the specifics you ought to know about this lucrative gaming choice in great depth. CasinoAllianz also showcases the top real money casino providers in your region.
In addition, you will discover all you need to know about online casinos, how to register for an online casino with real money, what the rules of casino games entail, and how to play real money mobile games.
Casino No Deposit Bonus
How does having a compiled list of all trustworthy providers at your fingertips sound? CasinoAllianz sets this before you, giving you a chance to play with bonuses and observe the activities of the casino you chose.
Free Spins
This page is where CasinoAllianz recommends free spins and no deposit casino bonuses as ideal ways for new clients to get to know a casino and the games it offers.
Casino Bonus
This page shows you how the online casino bonus serves as highly appealing decision-making assistance for new players. It also shows a list of recommended reputable online casinos you can choose from to view the finest deals.
Online Casinos
Want to get an up-to-date list of secure German-licensed online casinos and ones without German licenses? How about discovering what sets the top casino site different from the plethora of others without going too far?
CasinoAllianz keeps you up to speed on all the latest casino information, gaming offers, mobile apps, real money bonuses, free spins, security, and payment options. Looking to get access to the online casinos worth trying? It's all available.
Slot Machines
This page reveals to you how you can learn to play slot machines for free. It also includes a detailed explanation of distinguishing excellent slot machines and what important numbers you should look for when seeking a decent slot as a player.
You'll also see a list of slotы you can play for free without registration – with just a click! That said, all pages offer tables that simplify your navigation experience while on the CasinoAllianz website.
Telegram Channel
The CasinoAllianz Telegram channel is your best resort if you want to receive info about new perks and exclusives. There's no need to look for it on the website, as it is on your messenger, which you use every day.
Katharinna Hann – Gambling Guru
Who is Katharinna Hann? She is the chief editor at CasinoAllianz, who has worked in journalism for almost ten years, also including assessments of Germany's greatest casinos.
Katharinna is responsible for meticulously checking information regarding online casinos before developing their rating. Her fascination with human psychology has given her the chance to comprehend casino players better and give top-rated online casino reviews on sites that earn it.
The Editor's Pick
This refers to the selection of online casinos that have been vetted and handpicked. At CasinoAllianz, you'll discover reputable, well-tested online casinos that match the high expectations of gamers.
This list of trustworthy online casinos is updated regularly for your benefit.
Come to think of it; the finest online casino affords you the greatest kind of gaming experience. This is the goal of CasinoAllianz.
Here are 5 online casinos that found their way to the editor's pick:
Pino casino, whose website is armed with a clean appearance, has many games to play(tournaments and a VIP club available).
National Casino, which contains a wide variety of gaming products (an enormous collection of over 4000 games from around 60 different developers), is crypto-friendly.
Rocket play, which is bitcoin-friendly and has a massive selection, including a wide variety of live dealer games.
MrSloty Casino, which has a clean, well-designed website with 1,000 high-quality games to pick from, as well as generous welcome and deposit bonuses.
Boomerang, which has a wide variety of games, is mobile-friendly and crypto-friendly.
Conclusion
CasinoAllianz is Germany's number one online gambling reference that provides impartial reviews of the country's most popular online casinos. They are unarguably one of the best casino review sites out there currently.
Not only can you locate reviews of these casinos, but you also have a comprehensive list of the top gambling providers to choose from and start your gaming experience. Do you have high demands and need to make a casino choice? CasinoAllianz professionals will assist you in making the best decision!
Although you should be careful not to become addicted to gambling. You will find the page on prevention of gambling addiction tagged as "Information" just below the Popular games. Therein lies information that even some of the most popular casino review sites may not give out.

Bacta to host Social Responsibility Exchange in November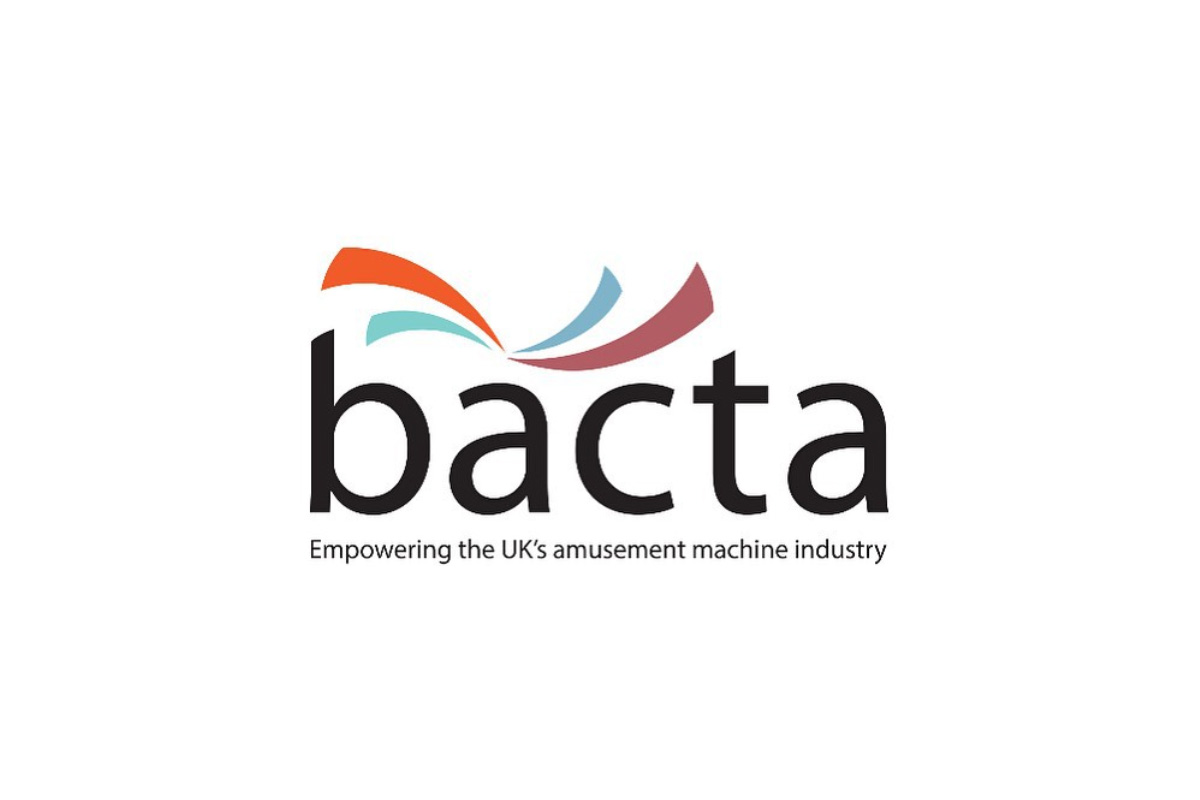 Reading Time:
< 1
minute
Bacta will host its annual Social Responsibility Exchange at the County Hall in London on Thursday 22nd November, the trade body announced today. The event will provide members with an opportunity to share best practice tactics and strategies around Social Responsibility.
The event will be introduced by Elizabeth Speech, chair of bacta's Social Responsibility Committee. YGAM and GamCare will also be speaking at the event alongside Social Responsibility updates from the Gambling Commission.
Bacta Membership, SR and Compliance Manager Russell Edge said: "Our Social Responsibility Exchange will allow members to hear crucial updates on Social Responsibility from the likes of the Gambling Commission, YGAM and GamCare.
"The day-long event will also provide a structured forum for discussion around the tactics and strategies bacta members are employing across the country.
"Ultimately, we hope members leave the event knowing more about Social Responsibility and having exchanged their knowledge where they can."
Massive News for the Esports Industry with Potential Inclusion in the Commonwealth Games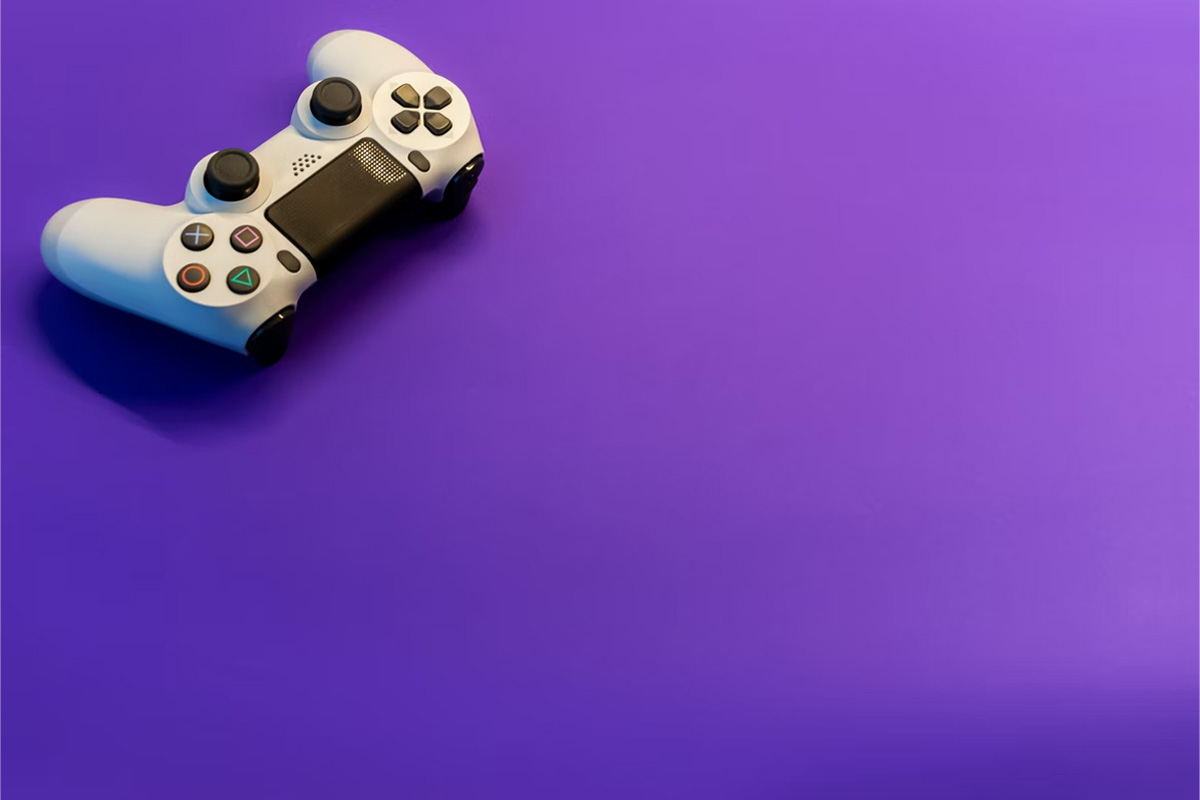 Reading Time:
2
minutes
Esports is one of the fastest growing industries in the world and there's no limit to how big it could become. It's already breached a valuation of $1 billion, and it's expected to grow to $13.05 billion by 2025.
One of the greatest indicators that competitive gaming is going mainstream is the fact that it has been recognised by the Commonwealth Games. Indeed, it is expected to be included when the event takes place in Victoria in 2026.
Test Run Has Already Taken Place
A few years ago, the thought of seeing Esports at the Commonwealth Games would have been laughable. Now, it is a realistic prospect. It was recently reported that a dry run of the Commonwealth Esports Championships was held in Birmingham, England, at the 2022 Commonwealth Games to see if this type of competitive action could be included as an official event in 2026. It went well and garnered positive feedback from the people involved.
The Victoria edition of the Commonwealth Games is set to take place in 2026, with 16 sports already confirmed. However, the organisers are hoping to add more to the schedule with Esports being strongly considered. Competitive gaming has proven to be a popular spectator sport, with more people tuning in to watch it every year. By 2026, there could be close to a billion people watching Esports, meaning that it would be a popular inclusion at a major event.
Esports has been referred to as the "new sporting frontier," and it wouldn't be surprising to see it gaining even more credibility in the next decade. Even the world's biggest traditional sports had to start somewhere. Football and cricket are now well-established and loved the world over, and there's nothing stopping Esports from following a similar trajectory.
How Will This Affect Related Industries?
With the Commonwealth Games set to take place in Australia next time, the country could be in a prime position to capitalise on the inclusion of Esports. Part of the success of competitive gaming up to this point has been thanks to related industries pushing it, along with big name companies striking sponsorship deals. Australian companies, therefore, will most certainly seek to capitalise in 2026.
The betting industry was built around traditional sports, and it is now a behemoth industry around the world. In Australia, online betting is so popular that there are countless sites vying for bettors' attention. Indeed, there are so many to sift through that people turn to comparison sites that list the best ones based on their offers and ratings. Bettors simply scroll through and then click a link to be taken directly to a site.
Many of these online sportsbooks are already offering eSports betting, and the number of markets available is only set to rise in the future. When the Commonwealth Games rolls around, betting sites could benefit from special offers. They may also start to have a greater focus on Esports, thus drawing more attention to the competitive gaming industry.
Esports at the Commonwealth Games isn't just huge news for the industry itself, but it's a great move for related industries. Australian companies are set to benefit in 2026, with the betting industry being in a particularly strong position to take advantage.
Nigma Galaxy female CS:GO Champions: New docu-series follows rise to becoming champions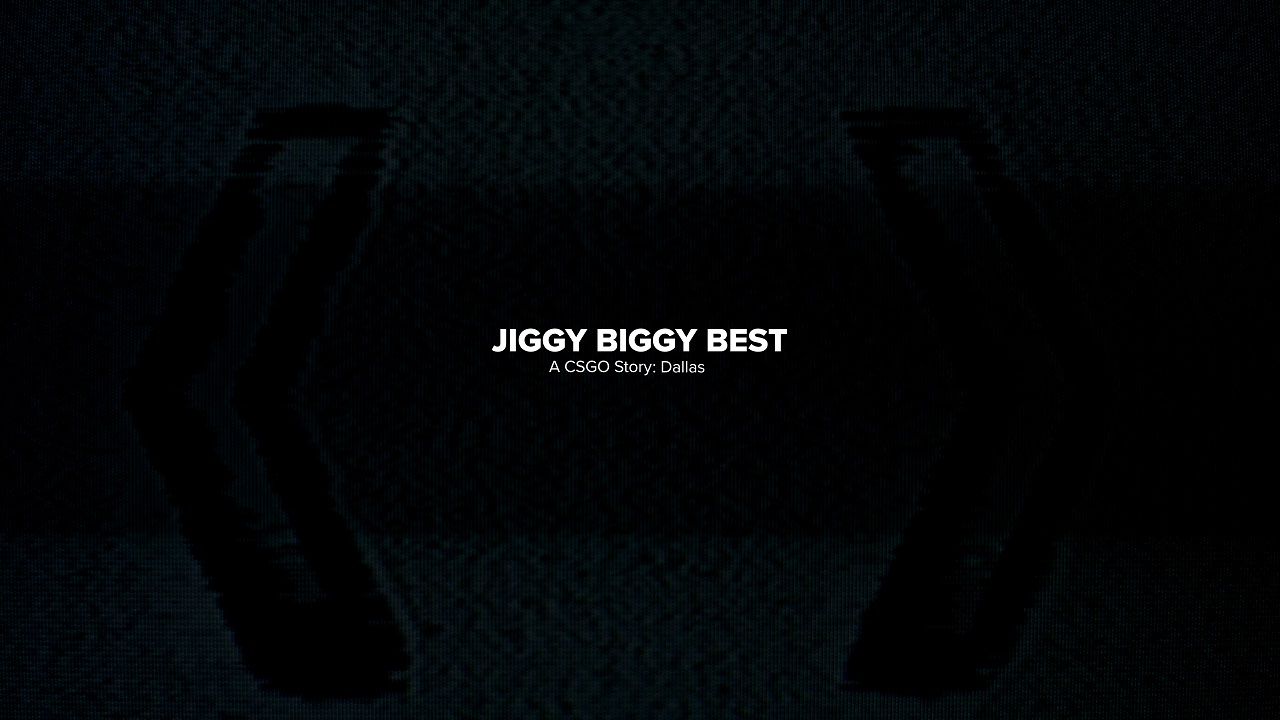 Reading Time:
< 1
minute
This Sunday 14th, Nigma Galaxy is set to release the first episode of their new docu-series, Jiggy Biggy Best: A CS:GO Story, which follows their hugely successful female CS:GO team and their journey to becoming champions at two major tournaments this year.
The first instalment of the series will be launching on Nigma Galaxy's YouTube channel at 1pm CEST on Sunday. You can find more information below, in case the team's story would be of interest to your editorial plan:
Fans will get a behind the scene glimpse into the female Nigma Galaxy CS:GO team preparing for two of the biggest tournaments of their careers – ESL Impact League Season 1 in Dallas to the stand-alone ESL Impact tournament in Valencia
The docu-series also offers an exclusive peek into the teams journey to the top – their training regime, team cohesion and a deeper dive into the world of female esports
Uncover the dedication and support Nigma Galaxy have placed on the competitive female esports scene, one of the fastest-growing sub-genres in the industry