Hajper teams up with ambassador Patric Persson to support Musikhjälpen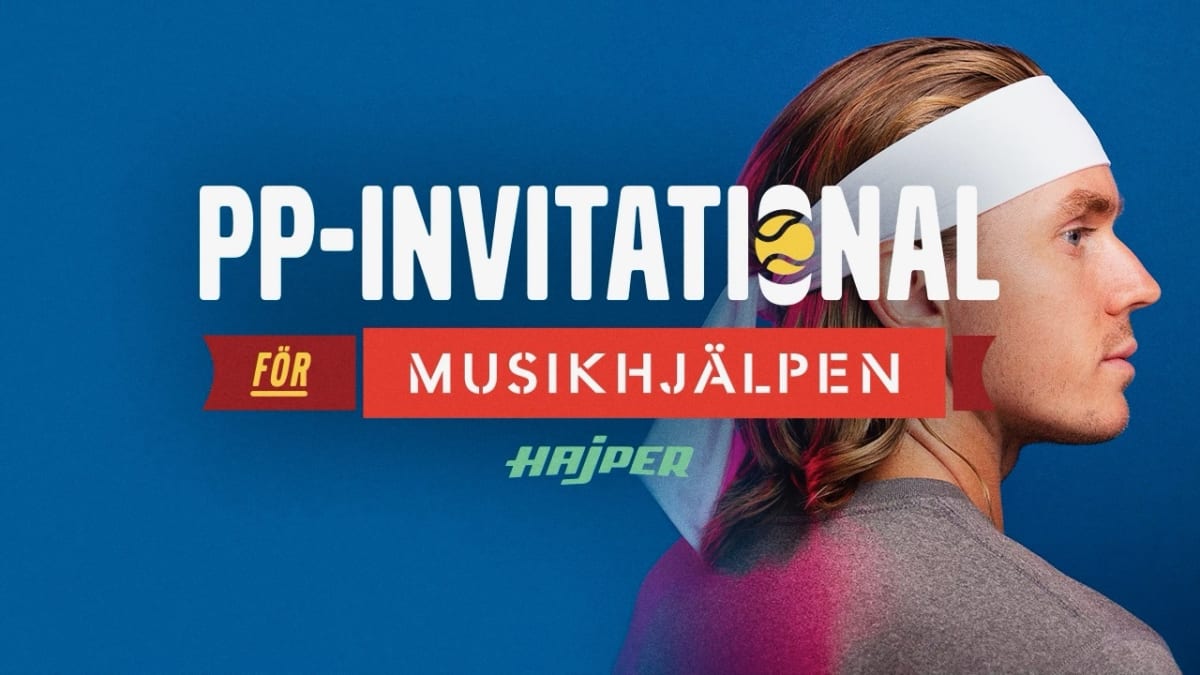 Reading Time:
2
minutes
Hajper, one of ComeOn Group's most successful brands, have teamed up with ambassador and Padel enthusiast Patric Persson in a grandiose effort to raise money for this year's Musikhjälpen.
Musikhjälpen is a Swedish donation drive that takes place every year in December and aims to shed light on a current humanitarian crisis. Padel profile Patric Persson, also front figure of Hajper, has set up his own donation drive that aims to raise 1 million SEK this year. Musikhjälpens theme this year is "A world without child labor" where the core message is that every child deserves a safe childhood. The organisation reports that child labor is continously increasing and has about 160 million reported cases where children are forced to work. With the efforts and donations coming through Musikhjälpen, the organisation hope to contribute to free schooling and pave way for children staying in school, which is the way to decrease child labor. The funds will be used to educate and influence children and parents but also authorities and governments in affected areas to increase the knowledge around child labor.
ComeOn Group and Hajper has taken an active stand to support the cause as a part of their global Corporate Social Responsibility efforts. In relation to the donation drive there will be an event on the 17th of December sponsored by Hajper, joined by 32 famous profiles ranging from former national football team players such as Andreas Isaksson and Johan Olsson, DJ's like John de Sohn and Entrepreneurs such as the founder of Icaniwill and Clean, Gustaf Ollas and Hugo Rosas but also player profiles and poker legends. The event is a Padel tournament as all the participating profiles are equally enthusiastic in the sport as Patric Persson, which lays well as the event will be taking place at Ultimate Padel in Upplands Väsby, Stockholm. The whole event will be streamed live and can be accessed through Patric Persson's YouTube.
Last year Musikhjälpen raised 48 million SEK in total. This year Hajper will double all individual donations made during the live stream event through Patric's donation drive up to 500 000 SEK. This means that if the donation drive reaches 500 000 SEK and over, the event will contribute more than 1 million SEK in total. If Musikhjälpen manages to raise the same total amount as last year, that 1 million donation will equal more than 2% of the total money raised.
The Future of Online Gambling: Non-GamStop Casinos in Focus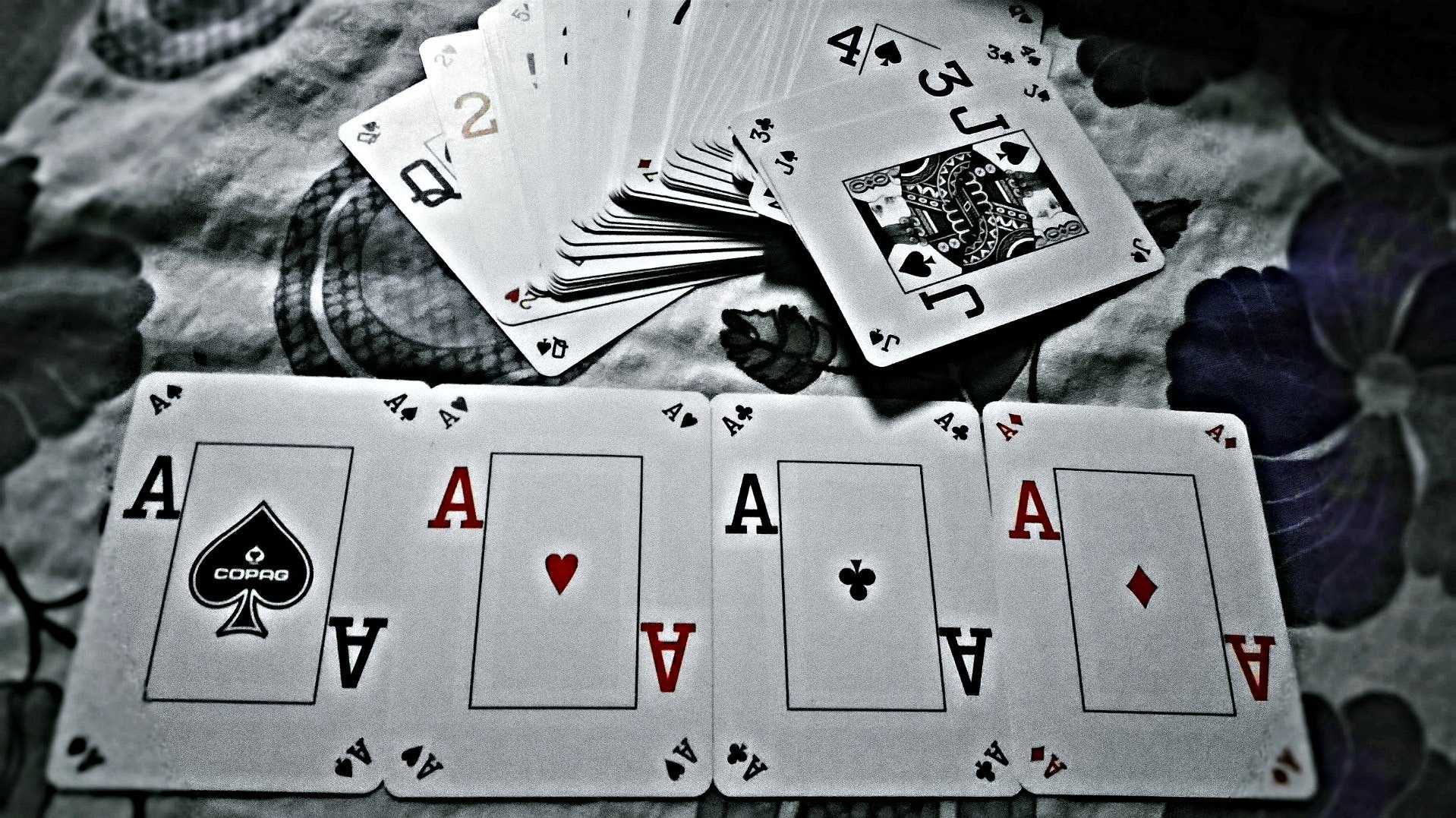 Reading Time:
3
minutes
The world of online gambling has experienced a remarkable transformation in recent years, and at the heart of this evolution are non-GamStop casinos. These digital platforms have emerged as a captivating alternative for players seeking greater freedom and flexibility in their gaming experiences.
Key Advantages of Non-GamStop Platforms
One of the most alluring aspects of non-GamStop casinos lies in the unprecedented freedom and flexibility they offer to players but it also comes with restrictions that limit the types of casino games UK players can enjoy. Unlike traditional online casinos bound by GamStop's self-exclusion regulations, non-GamStop platforms grant players the autonomy to choose when, where and how they indulge in their favourite casino games.
Whether it's the option to play without rigid time constraints or to explore a broader range of betting limits, these casinos provide an environment that empowers players to tailor their gambling experiences to their preferences. In the dynamic world of online gambling, this newfound freedom is redefining the way players engage with their favourite pastimes, paving the way for a more personalised and enjoyable gaming journey.
Source: https://cryptonews.com/news/non-gamstop-casinos-uk.htm
The Global Reach
Non-GamStop casinos are breaking down geographical barriers, extending their reach far beyond national borders. In 2022, the online gambling industry witnessed a significant surge in international player participation, with a 37% increase in the number of players from diverse countries compared to the previous year. This surge in global engagement has led to a more diverse user base, where players can engage in games with individuals from different cultures and backgrounds.
Moreover, this global reach fosters a sense of community among players from diverse backgrounds. A recent survey conducted by a leading non-GamStop casino platform revealed that 78% of their international players felt a strong sense of camaraderie with fellow players from different countries. As these casinos continue to grow in popularity, they are increasingly becoming a melting pot of gaming enthusiasts from around the world.
Innovations in Responsible Gaming
Responsible gaming is a cornerstone of the online gambling industry, and non-GamStop casinos are leading the way in implementing innovative approaches to safeguard the well-being of their players. According to a recent industry report, over 80% of non-GamStop casino operators have adopted stringent responsible gaming policies, emphasizing the sector's commitment to player safety.
One compelling statistic is the adoption rate of customizable deposit limits, which has seen a 45% increase among non-GamStop casinos compared to previous years. This reflects their dedication to empowering players with greater control over their gambling expenditure. Additionally, the implementation of self-exclusion options has been on the rise, with 72% of non-GamStop casinos now offering this feature, a 20% increase from the prior year.
Real-time player tracking, another hallmark of responsible gaming, has seen remarkable growth, with 90% of non-GamStop casinos integrating this technology into their platforms. These statistics underline the industry's collective commitment to promoting safe and healthy gambling habits among its users.
The Tech Behind The Thrills
Behind every exhilarating spin of the roulette wheel or thrilling pull of the slot machine lever at non-GamStop casinos lies sophisticated and cutting-edge software. These platforms make substantial investments in state-of-the-art technology, with an average annual budget allocation of $50 million per casino for software development and maintenance.
This investment pays off in the form of a seamless and captivating gaming experience for players. Upon logging in, you'll encounter user-friendly interfaces that have undergone continuous refinement based on player feedback. These enhancements have resulted in a 15% increase in user satisfaction over the past two years, as indicated by user surveys.
The commitment to advanced casino software is further reflected in the collaboration with renowned software developers. On average, non-GamStop casinos partner with five different developers, offering a staggering selection of over 2,000 unique games. This diversity is a significant draw for players, with 95% reporting that they appreciate having a wide range of gaming options.
Gaming Americas Weekly Roundup – September 25-October 1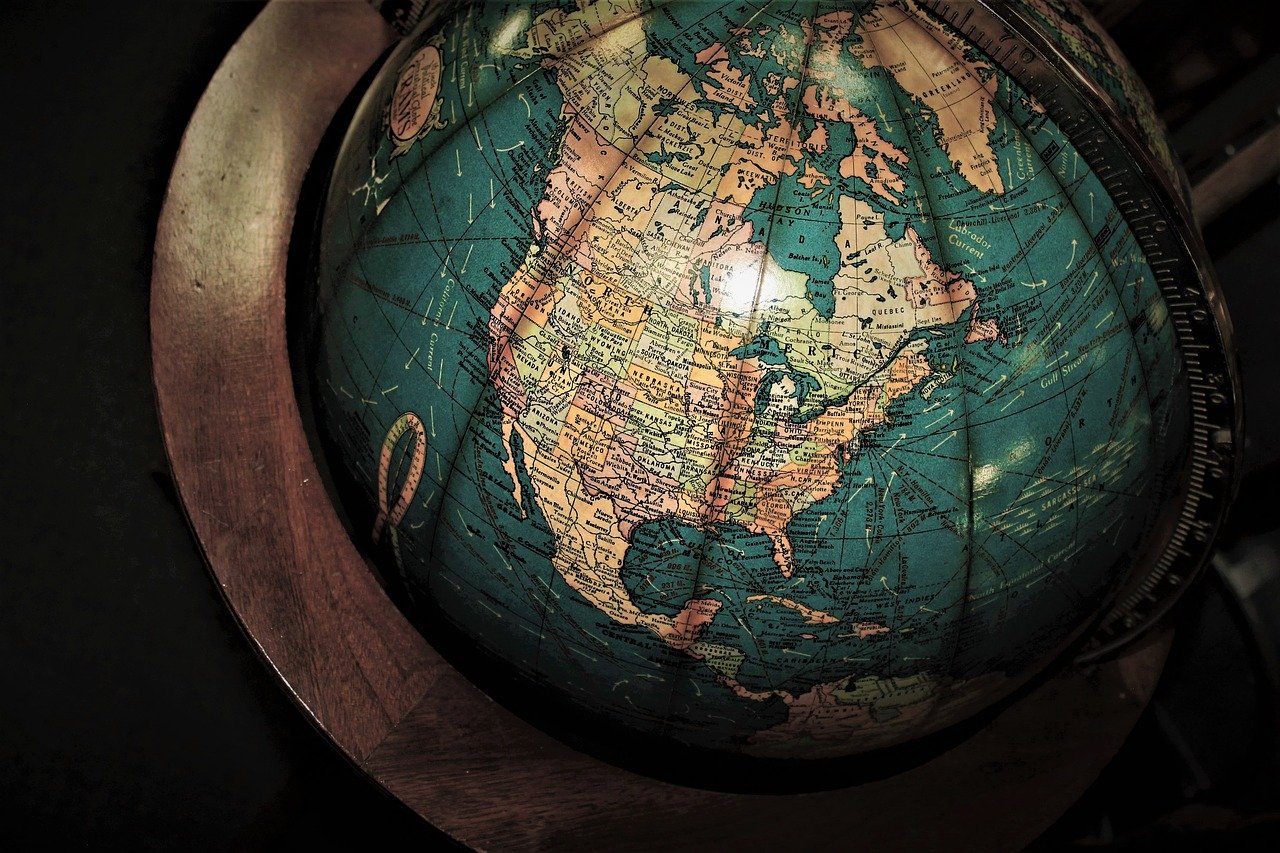 Reading Time:
2
minutes
Welcome to our weekly roundup of American gambling news again! Here, we are going through the weekly highlights of the American gambling industry which include the latest news, new partnerships and new appointments. Read on and get updated.
Latest News
FanDuel Casino announced the second instalment of its "Winning is Undefeated" ad campaign across TV, social and contextual OOH. FanDuel Casino is also premiering a new exclusive game, Fort Knox Cleopatra.
The Connecticut Lottery Corporation has announced it will open a new retail sports betting facility at the City of Bridgeport's Total Mortgage Arena, the home of the New York Islanders' AHL affiliate, the Bridgeport Islanders. The sports bar and sportsbook will be open daily, regardless of whether the arena is holding an event.
BetMGM announced the new BetMGM Sportsbook at The Banks is officially open in downtown Cincinnati. Relocating from its temporary Great American Ball Park location, the permanent BetMGM Sportsbook at The Banks is a state-of-the-art facility at the corner of Second Street and Joe Nuxhall Way in the area formerly occupied by Galla Park.
Genius Sports Limited has unveiled BetVision, the world's first immersive sports wagering experience that brings live streams together with integrated bet slips, statistical insights and real-time augmentations within a single interactive player. Genius Sports is launching BetVision with NFL live games in the US.
Everi Holdings will highlight its national, tribally linked, Class II, bingo network, Bingo Treasures, at the 23rd annual Global Gaming Expo October 9-12 at booth #150. The Bingo Treasures network is anticipated to launch in early 2024. Everi will market and promote Bingo Treasures to its Class II customer base, alongside other Everi assets, systems and teams to expedite customer onboarding, marketing and launch processes over the coming months.
Churchill Downs Incorporated announced the opening of the newest Rosie's Gaming Emporium in Emporia, Virginia (Rosie's Emporia). Rosie's Emporia is located on West Atlantic Street, convenient to Interstate 95 and features 150 Historical Racing Machines (HRMs), simulcast horse racing, a restaurant and bar.
Partnerships
BetMGM and Kindbridge Behavioural Health announced a groundbreaking programme in Colorado revolutionising the way problem gamblers access essential mental health services. The first-of-its-kind partnership will empower self-excluded players with direct access to comprehensive mental health assessments and group support services.
Knightscope has announced that it has signed an agreement with PENN Entertainment to offer Knightscope technologies to its 43 gaming and racing properties nationwide.
Galaxy Gaming Inc. has announced that they will deliver Galaxy Operating System (GOS) as the table games system for 50+ ships across the globe with Carnival Corporation & plc, the world's largest leisure travel company.
Appointments
Bally's Corporation announced the appointment of Don Westcott as SVP, Global Chief Compliance Officer, and Tammi Barlow as Inaugural VP of Global Responsibility and Social Impact. Don Westcott is a compliance leader with more than 25 years of experience within the financial technology and gaming industries. Tammi M. Barlow has over a decade of experience building and managing responsible gaming and corporate social responsibility programmes for companies in the gaming industry.
Win Systems has announced the addition of Hunter Kampf as Sales Director Systems & Gaming USA to further boost its growth in the region. Hunter has a track record of leadership positions in well-known companies in the industry.
Delasport Signs a Sportsbook Deal for 3 Esports Entertainment Group Brands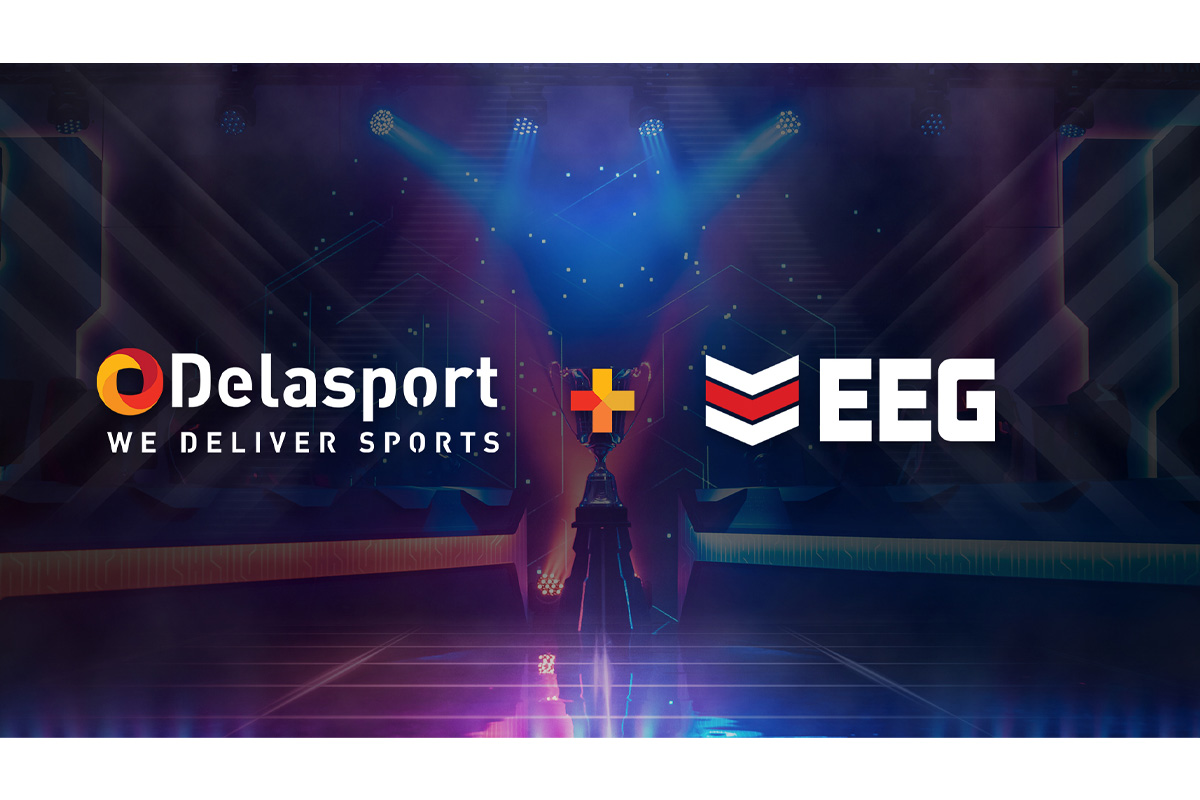 Reading Time:
< 1
minutes
Renowned iGaming software supplier Delasport is about to power up 3 of Esports Entertainment Group's (EEG) brands with its Plug & Play Sportsbook iFrame. The brands, part of EEG's portfolio, are JustWow, CasinoJefe, and Vie.
Delasport will support this leading "esports-focused" operator in MGA-regulated territories. The agreement allows all three brands to expand beyond their casino audience with ease. Adding a sportsbook to a casino website opens up a brand-new revenue stream and helps retain players who are interested in both verticals.
"Partnering with an industry giant like EEG is yet another milestone in Delasport's growing track record of successes. We are proud to be able to provide our modern sportsbook solution, boosted with player personalization and engagement tools, to a company with such vast experience," says Delasport's CEO, Oren Cohen Shwartz, regarding the company's latest deal.
The excitement is shared by both parties as EEG's CEO Alex Igelman also comments on the news:
"Partnering with Delasport represents an exciting opportunity for EEG to broaden its offerings to a whole new set of players in key markets where sports betting is exceptionally popular. We are eagerly looking forward to seeing the positive impact and growth this integration brings to our brand. Delasport has been a great partner every step of the way. We feel safe in entrusting the new sportsbook branches to them and their Plug & Play iFrame solution."