BACARDÍ NH7 WEEKENDER IS BACK THIS FEBRUARY IN PUNE, DELHI AND KOLKATA WITH THE COUNTRY'S MOST UNIQUE INDIE ARTIST LINE-UP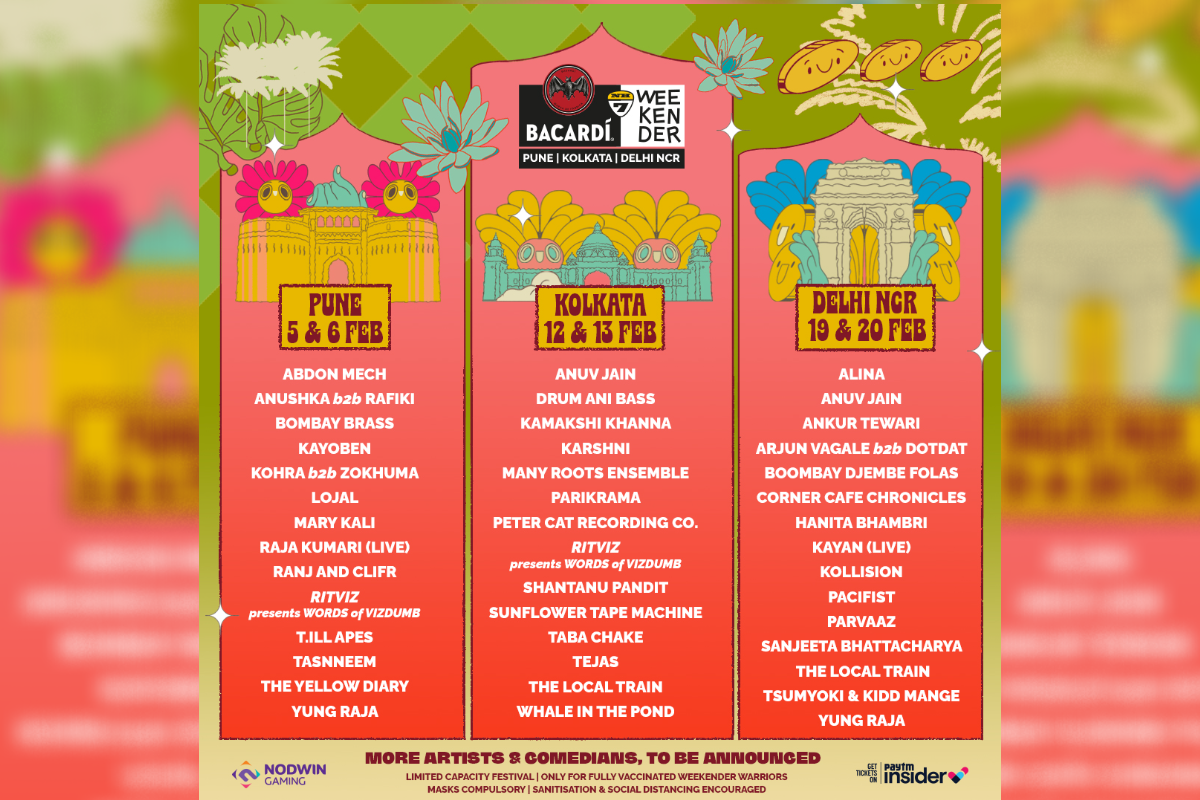 Reading Time:
4
minutes
Experience an all-star Indian line-up with Anuv Jain, Kayan, Kayoben, Raja Kumari, Ritviz, The Local Train, and Taba Chake along with top comics performing at the happiest festival.
BACARDÍ and NODWIN Gaming are bringing back the 12th edition of  BACARDÍ NH7 Weekender, India's Happiest Music Festival, to its fans across Pune, Delhi and Kolkata in February 2022. The festival has announced its much-awaited line-up of top Indian artists who will perform live across multiple stages set up at the festival grounds. This year, the multi-genre festival will include comedy, art and for the first time, esports and gaming.
The festival will kick-off in Pune with artists like Anuv Jain, Bombay Brass, Raja Kumari, The Yellow Diary, and Ritviz, to name a few, who will take the stage on February 5 & 6, 2022. The festival then travels to Kolkata – 'The City of Joy' on February 12 & 13, 2022, with another stellar lineup of artists that includes Peter Cat Recording Co., Karshini, Kamakshi Khanna, Taba Chake and Tejas.  BACARDÍ NH7 Weekender wraps up in Delhi NCR giving fans a chance to enjoy electrifying performances by Ankur Tiwari, Kayan, Kamakshi Khanna, Arjun Vagale & Hanita Bhambri amongst others. The audience in Pune, Delhi and Kolkata will be privy to some never seen before performances by artists created specially for the BACARDÍ NH7 Weekender.
For over a decade now, India's Happiest Music Festival along with BACARDÍ have brought together some of the best and most diverse performances by regional and global artists. This year, the festival will have a predominantly Indian line-up because of the current global travel situation, and homegrown indie artists will feature at the forefront of the festival. Upcoming as well as established artists from different parts of the country will bring their unique sounds and culture to this mega platform.
Right from ferris wheels & photo opportunities to the food & drinks available at the venues, BACARDÍ NH7 Weekender has something for everyone! Grab your tickets for the festival now. Tickets go live in all three cities today (December 21,2021) on Insider.in. Get a sneak peek into the festival here: @nh7dotin (Instagram).
The festival will prioritize all necessary safety and hygiene protocols and checks. Social distancing, entry for only fully vaccinated fans, mandatory use of masks and sanitizers, thermal scanning check points, temperature checks, etc., will ensure a safe and secure atmosphere where fans can enjoy the festival.
The event is subject to permissions being procured which will only be known closer to the event date based on the regulations at the time. However, NODWIN Gaming will refund all ticket money in case of any cancellations due to regulations on account of the pandemic.
Here is a quick glimpse into what's in store this year:
Indian performers:
Ankur Tewari: A man of many talents – best known as a singer – songwriter, he is also a composer, music supervisor & a poet. He has made music as an independent artist since 1998. His debut album, Jannat, was released in 2008 and ruled the charts. His work ranges from a double album Side A/ Side B, a children's album with Sony Music and many other singles.
Bombay Brass: India's top-horn players perform their reinvention of classic Indian and western hits. Their music is styled around wind instruments as the lead element that unites nostalgia with a vibrant and energetic performance.
The Yellow Diary: The Mumbai-based alternative rock outfit has made a name for itself in the Indie music scene in less than half a decade. The band has released six songs in two EPs in addition to performing hundreds of live shows across the country.
The Local Train – They are a Hindi Rock Band from New Delhi that makes use of Hindi and Urdu lyrics delivering an amalgamation of ideas that they wish to express through their music.
Ritviz : He is an Indian singer songwriter, electronic musician and record producer from Pune known for his song 'Udd Gaye'. The hit featured on A.I.B.'s official YouTube channel after becoming the winner of the 2017 BACARDÍ House Party Sessions — a talent hunt competition organized by A.I.B.
Lojal: Shillong bred and Bengaluru-based musician Lojal's creations are an ever-growing world of emotions and music created in and around the spaces of the artist himself.
Parikrama:One of India's iconic rock 'n' roll bands, Parikrama, still active after 30 years is known for their highly energised and infectious performances. Probably one of the few Indian bands who are also known for their artworks and pyro works. The band will be performing a special set that will be a tribute to the late member of the band – Sonam Sherpa.
Parvaaz: The four membered band comprising Khalid Ahamed (Vocals & Guitar), Mir Kashif Iqbal (Guitars & Vocals), Sachin Banandur (Drums & Percussion) and Fidel Dsouza (Bass Guitar) have assimilated several international progressive/psychedelic rock influences but their own expression has a rootedness that makes their sound unique. Parvaaz's sound has often been described as one that transcends musical genres taking the listener into spaces that traverse folk, blues and psychedelia, wrapped in an ambient sound that is familiar yet elusive
Raja Kumari: Indian-American rapper, singer, songwriter, and dancer Raja Kumari is a force of nature. She's a fearless, charismatic personality and natural-born storyteller whose mission is to create art that blends her Indian roots with her American upbringing.
Taba Chake: A Nyishi finger-style guitarist and singer-songwriter based in Mumbai. His debut EP titled 'Bond with Nature' was released in 2016 followed by a 10-track album 'Bombay Dreams' in 2019.
Sunflower Tape Machine: Is the pseudonym and experimental solo project of full-time indie/psychedelic rock, bedroom pop, and shoe-gaze musician, Aryaman Singh.
Drum Ani Bass: The brainchild of bass player Nathan Thomas and drummer Dhir Mody, Drum Ani Bass evolved out of improvised jungle/drum n bass jams at 1403.
Kamakshi Khanna: She is a Delhi-based singer/songwriter who gained recognition with the release of her EP, Much Mellow (2014), and her full-length album, Cakewalk (2017). Having established herself in the Indie music scene with numerous live performances across the country and collaborations, in 2020 Kamakshi released her first Hindi single, Qareeb, a song about a girl who grows and learns to love herself.
International performers:
Yung Raja: Singaporean breakthrough artiste Yung Raja has been dubbed as Southeast Asia's next avant-garde bilingual hip hop artiste, known for his tasteful unification of Western and Tamil culture in his lyrics.f

Infinity Kingdom to Start Open Beta in Japan on January 25th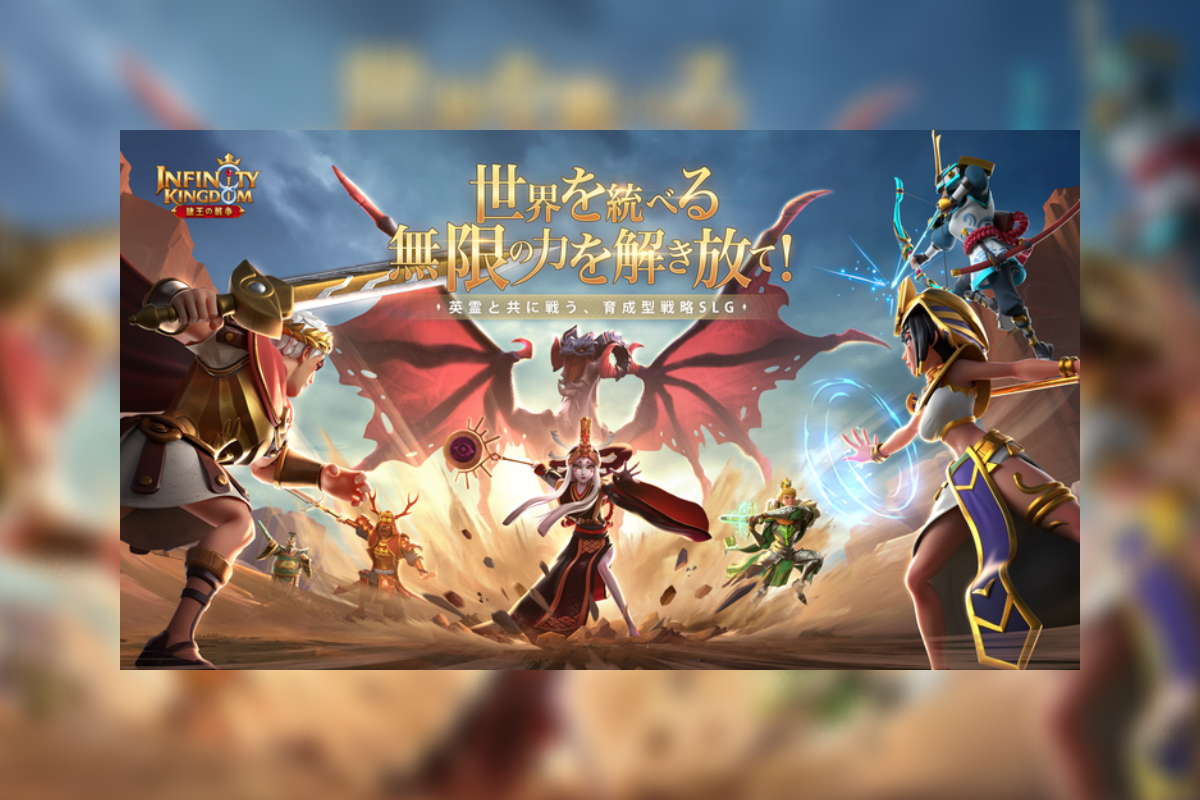 Reading Time:
2
minutes
Infinity Kingdom, YOOZOO Games' self-developed cartoon-style strategy mobile game, will start its open beta in Japan on January 25th, available for download on Android and iOS.
Set on the legendary continent of Norheim, players have to defend against invasion from the evil gnomes. While expanding their own cities, players must team up and protect their territories from other players.
Inspired by famous historical figures, the concept of Immortals is introduced in Infinity Kingdom. As commanders of the troops, Immortals have special skills and can be leveled up to increase their power.
After its initial launch in January, 2021, Infinity Kingdom was listed among the top 10 best-selling strategy game in more than 30 countries in Europe and the US. Now the game will be available in Japan soon, bringing OB event, new version update and new Immortal!
OB Event: Revival of Cities
The kingdom is suffering, it's time to protect the people. Together with Japanese lords, unite as one to rebuild the kingdom.
With Infinity Kingdom's launch in Japan, a new event, Revival of Cities will be online in the OB server, Norheim Server 136. During this 60-day event, players need to collaborate and conquer. From gems, philosopher stones, to superior resources pack, the top 100 players will earn in-game goodies to the value of hundreds of US dollars.
Legion of Frostborne 1.8 Update
As the next round of Legion of Frostborne was about to enter its war phase, another update arrived amidst the ice and snow on January 13th.
The update has brought the official start of the Season system, applying to all servers. As each server progresses through the seasons, the maximum level of buildings, Immortals, troops and dragons increase, and new Academy Technology and Lord Talent branches are unlocked.
New Alliance tactics are available in the regular season of Legion of Frostborne, and can be used by Alliance Leader (R6) or Officers (R5) to provide all Alliance members with protection on the battlefield.
An "Illusion Battlefield" special topic is added to the Daily Talks to gather and disseminate the latest competition news, allowing players to learn and discuss strategies with each other. Players are also able to pre-arrange different troop formations that can be switched between for different combat situations.
Thailand: 8 Arrested for Illegal Online Gambling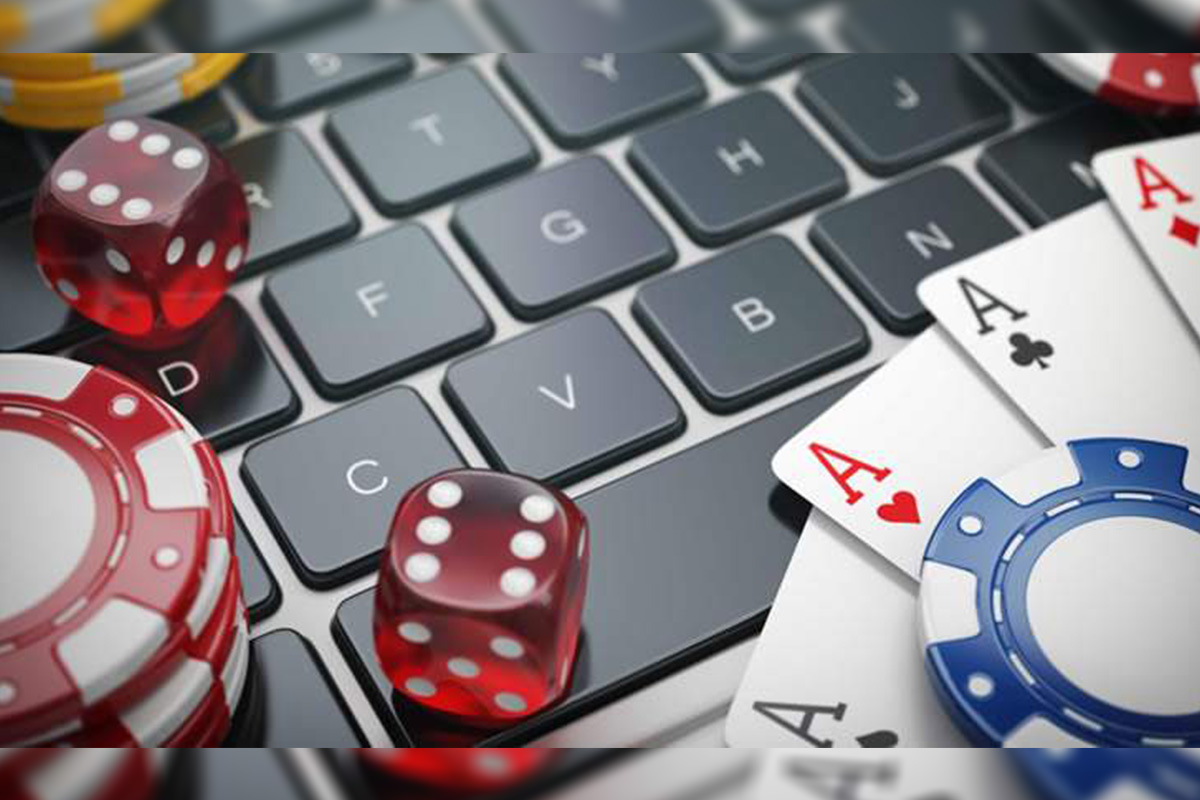 Reading Time:
< 1
minute
Eight people have been arrested after police raided an alleged illegal gambling operation at a two-story house in tambon Ban Suan, Muang district. Those arrested, aged between 19 to 31 years old, were allegedly using the house as a centre to administer online gambling websites.
During the raid, police seized computers and mobile phones. According to Bangkok Post, the three illegal gambling websites had more than 100,000 members in total and the operation had THB100m in bets in circulation each month.
Last December, police carried out raids at two luxury homes in Nonthaburi, where people were allegedly operating a website for online gambling. Four people were arrested for allegedly taking bets and paying out on winnings and police seized electronic gambling equipment.
Made-in-India Shooter MaskGun Crosses 60 Million Players, Three Year Anniversary Update Out Now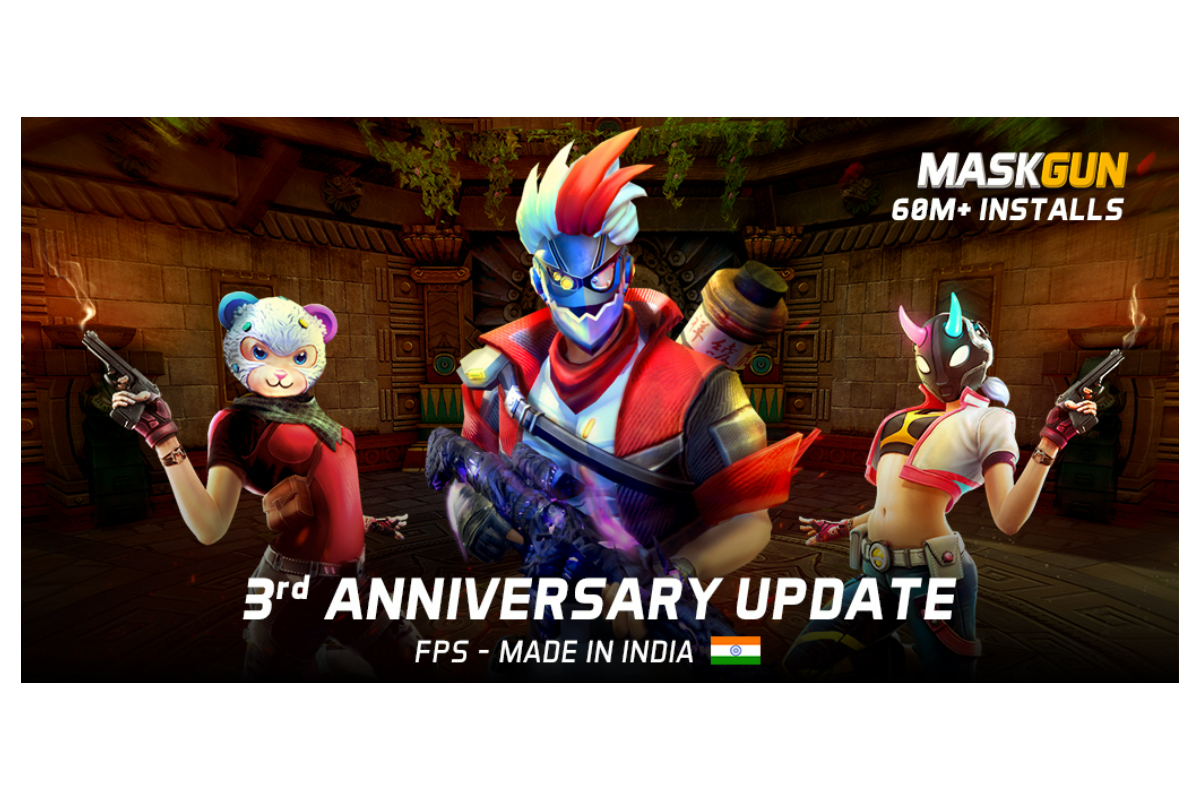 Reading Time:
< 1
minute
SuperGaming, one of India's leading game development companies announced its mobile multiplayer shooter MaskGun has crossed 60 million players. January also marks the game's third anniversary.
To celebrate this, MaskGun gets a new update known as the 3rd Anniversary Update. It brings a revamped user interface, fresh skins, and hotly-requested 1v1 mode. It's out now via the App and Play Store.
"The MaskGun anniversary update is our biggest one yet," says Roby John, CEO and co-founder. "1v1 in particular has been the most requested feature from the community. It aims to be a test of true skill to show off the best talent from MaskGun's 60 million plus players as there won't be a team to make up for your lapses or carry you in a match."
As the name suggests, 1v1 pits one player against another in a no-holds barred contest to see who is the best. Select from three weapon types — assault rifle, shotgun, and sniper rifle and square off against your friend (or enemy) and settle rivalries once and for all. You can check out what to expect from 1v1 in this handy trailer:
Beat your rivals consistently and you could find yourself a spot on MaskGun's leaderboard and win unique in-game rewards too. You can access the mode from the Rumble section of the game's menu. Other additions include new female agents and dragonborne weapon skins. You can download MaskGun for free right now on the App Store and Google Play.