AndaSeat launches the Phantom 3 Gaming Chair with reactive rocking function and up to 160° recline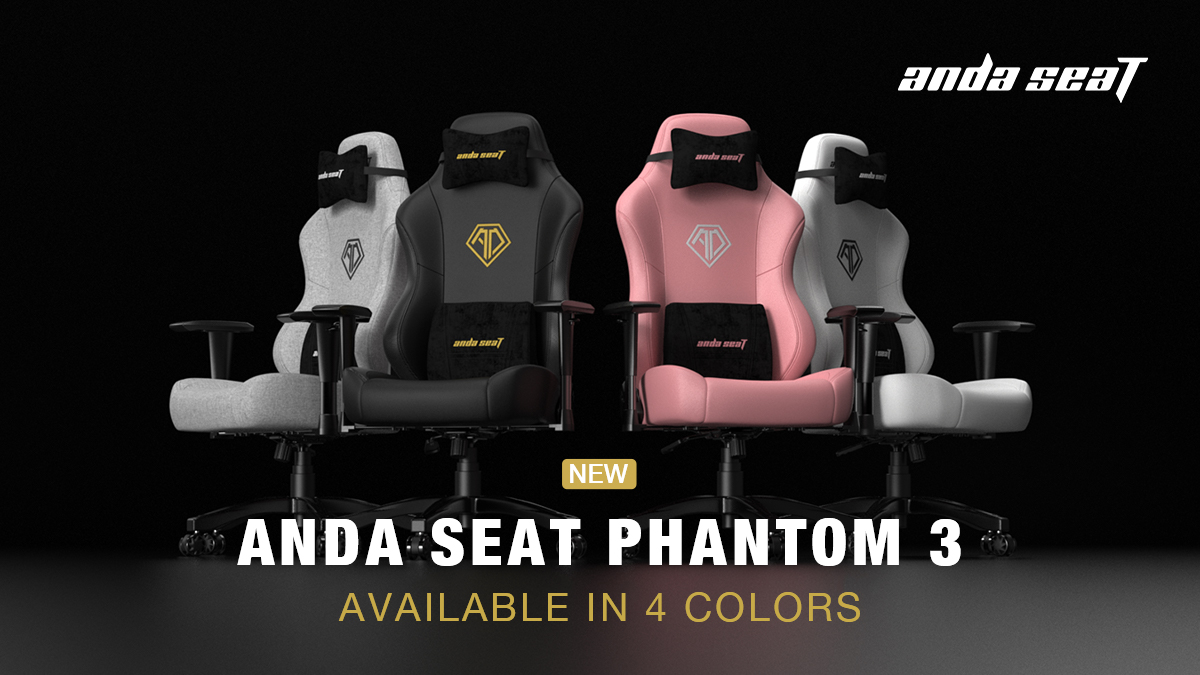 Reading Time:
2
minutes
World leading gaming chair brand, AndaSeat, who previously manufactured race car seats and partnered with prestigious brands in the sports and e-sports field, today announces the launch of its latest sumptuous series gaming chair -The Phantom 3. The latest addition to the AndaSeat ergonomic gaming chair range will first debut in the U.S. for $299.99 on the AndaSeat website.
The reshaped flatter seat wings on the Phantom 3 ensure a spacious and cozy seat base to deliver a much more comfortable experience when sitting cross-legged. Adding to the comfort, an ergonomic backrest nestles into the natural curvature of the back to keep those sitting in the chair at peak performance no matter how long they are sitting in it. Developed in DuraXtra™ Leatherette and EverSoft™ linen fabric and revolutionizing an easy assembly system, the Phantom 3 series provides a next-level sitting experience with ultimate all-day comforts.
Unlike other traditional gaming chairs, the Andaseat Phantom 3 series has a special modular MagClap design that can be assembled with ease. Just slide the backrest into the seat base, then clamp magnetic side covers on both sides. No difficulty assembling with screws, no damaged side covers, just one person who can finish the whole assembly process with ease. In a few minutes, the ultimate gaming chair and office chair are ready to go to battle with you!
The Andaseat Phantom 3 comes in four colorways and two surface materials– DuraXtra™ Leatherette and EverSoft™ Linen Fabric. The leatherette comes in Black, White, and Pink, featuring smooth touch, scratch resistance, and stain resistance. DuraXtra™ premium PVC leather is much stronger so the shape lasts. The Linen Fabric Upholstery comes in Ash and is vastly superior for breathability to avoid a sweaty back and butt. EverSoft™ is certificated for its legendary safety and durability.
The featured "comfort tech" backrest allows the user to recline from 90° to 160° with full-mechanism backrest, and the chair can be adapted to whatever preference the user may have. No more hassles or struggles when taking a nap or watching a favorite show, just enjoy strain-free ergonomic support. Sit at any angle and lock the seat in the perfect position.
60kg/m³Re-Dense™ Moulded Foam, a perfect combination of strength and resilience, is used to upgrade density, enhance longevity, and alleviate the problems of 'sagging' seats over time. Coupled with a luxurious extra-large lumbar and medium-size head pillow that supports the lower back while keeping the spine in its natural alignment, this affordable gaming chair also prevents the user from slouching while gaming or working for long hours by filling in the space between the back/neck and backrest.
Product Highlights
DuraXtra™ Leatherette / EverSoft™ Linen Fabric
Re-Dense™ Moulded Foam
100% TitanSteel Framework
SyncTilt Backrest Recline & Lock 90-160°
Velvet Covered XL Lumbar Pillow and M Neck Pillow
Pre-installed PU Covered Armrest Up-Down
SGS Certified Class-4 Gas Lift
The Phantom 3 will first debut in the US and the MSRP is $299.99 on the AndaSeat website

New NFT Play and Earn Gaming Platform Launches with Unprecedented Offer of Equal Return for Gamers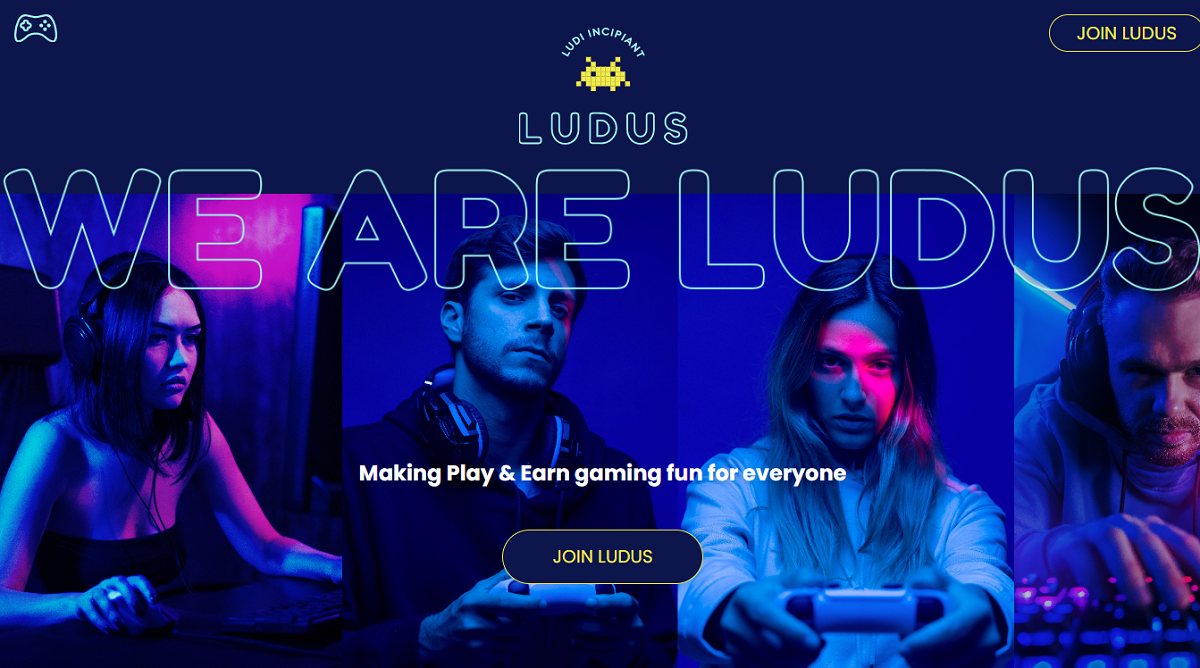 Reading Time:
2
minutes
Ludus, a new 'play AND earn' gaming platform has launched in the UK to give everyone the chance to enjoy NFT gaming, empowering community with a focus on having fun. The platform truly champions 'Play AND Earn' and is the first to offer equal returns to gamers whilst encouraging users to play for enjoyment with added economic benefit.
The team at Ludus is the perfect combination of financial expertise alongside gaming and content leaders who have developed a strategy to maximise impact, profitability and inclusivity in NFT gaming. With the intention of combining digital assets and physical gaming hubs in and around London and the UK, Ludus breaks down barriers separating the metaverse and reality.
Cryptocurrency has gained popularity in the gaming industry with top gaming companies such as Xbox, Microsoft and Twitch entering the space. With gamers making up over 1/3 of the world's population, major brands are looking at ways to increase engagement and leverage the opportunity.
Ludus is one of a new breed of gaming guilds, a combination of investors, gamers and managers who purchase a large number of gaming NFT assets to rent out to other players who cannot afford the initial investment or are unfamiliar with the space. Unlike other guilds offering fractional returns with a focus on earnings, Ludus champions Play AND Earn and offers equal returns to gamers, encouraging users to play for enjoyment with an added economic benefit.
Daniel Gee, CEO of Ludus and MD at Pello Capital, commented, "The team at Ludus are proud to launch our unique Play AND Earn platform and to be offering gamers a chance to play for enjoyment whilst making a fair return on their earnings. The social good that guilds are bringing to the gaming world is what makes them stand out. By allocating assets within the cryptocurrency gaming sub-sector they generate passive income, active income and alternative cashflows from our inventory." 
Venture capitalists to date have invested over $4bn to support the development and creation of blockchain based games and the market is continuing to grow and gain popularity and we believe Ludus is perfectly placed to offer the very best experience to the gaming community." 
BattleFly Joins TreasureDAO to Make NFT Gaming Affordable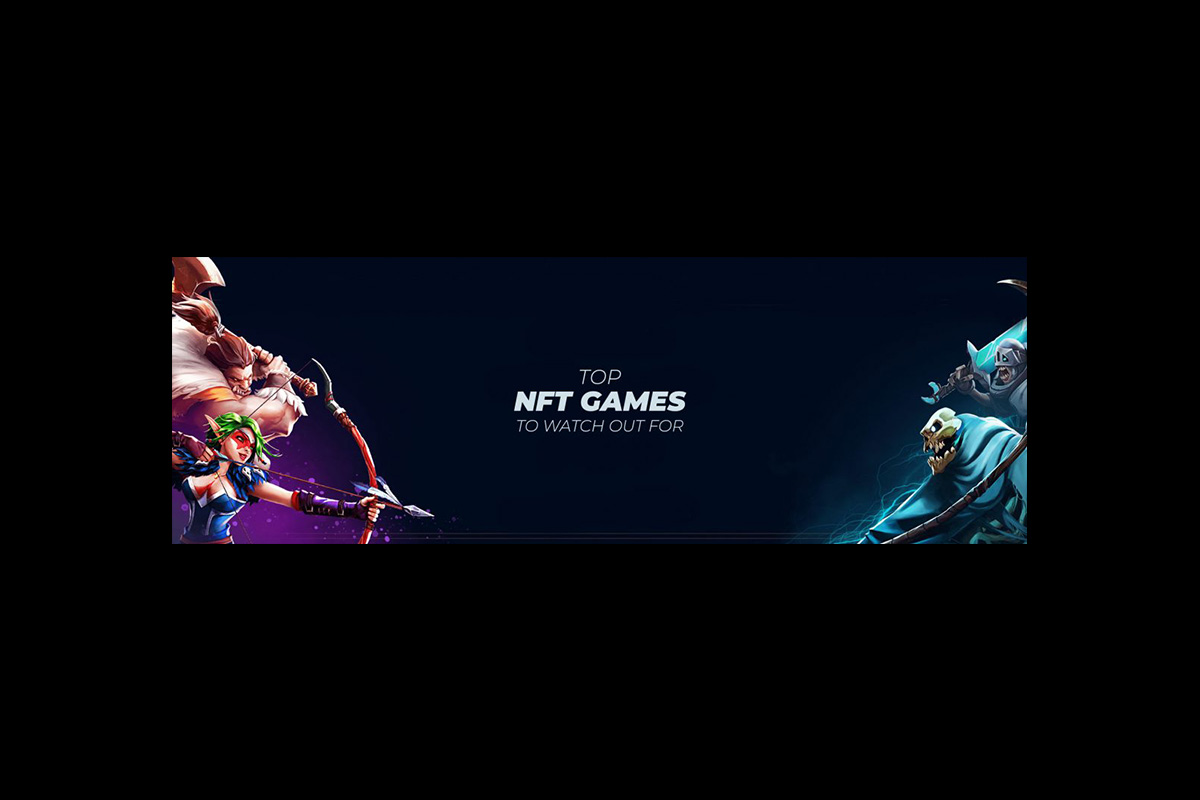 Reading Time:
2
minutes
BattleFly, the project bringing a competitive play-and-earn world to blockchain gaming, joins the vibrant Treasure Gaming ecosystem. BattleFly utilises Treasure's native token, $MAGIC to unlock the game to an interconnected player network. With an introductory price point between $20 and $100, the company provides an inclusive alternative within the blockchain gaming realm.
Picture yourself as a crypto novice eager to try out an exciting play-to-earn game for the first time, especially after hearing how people can make serious cash playing on the blockchain. However, rather than earning potential, you're met with increasingly steep barriers within the game, from multiple microtransactions to extortionate operational gas fees. This is the reality that can cause many casual gamers to recoil from entering blockchain gaming, creating an unsustainable and inaccessible play-to-earn ecosystem.
Built on TreasureDAO, BattleFly will allow players to experience a new NFT gaming universe that prioritises accessibility and interoperability. BattleFly is powered by $MAGIC, a token operating on the Arbitrum network, which allows the project to retain an accessible price point. Through the token, BattleFly opens the gate to a wider gaming community so a sustainable, diverse, and durable game ecosystem can thrive.
BattleFly will center on a player-versus-player (PvP) gameplay model where users can battle with their unique "BattleFlys," NFT creations that blend nature with next-generation robotics. In addition to the strategic gameplay and story of the BatteFly universe, additional minigames provide an active experience for the BattleFly community to engage with and earn in-game rewards.
BattleFly Racer is the first minigame to be introduced to its interface– a fast-paced, unique, and dynamic racing challenge that rewards player skill and practice over sheer chance. Racer will serve as the introduction to the wider world of BattleFly as new facets and games are added in the future. As players face off in the BattleFly universe, the economic mechanics of the game will ensure a projected 75% of players retain a net-zero or positive outcome from each battle.
TreasureDAO is a gaming ecosystem that bridges blockchain and Metaverse gaming projects that utilise the $MAGIC token. BattleFly joins a roster of over 50 upcoming projects powered by $MAGIC, connecting the game to a diverse network of audiences and blockchain experiences. Additionally, the $MAGIC token enables the low-cost barrier of BattleFly's NFT collection, which launched with 90 exclusive artist collaborations.
"We are really proud to be included in TreasureDAO's selection of blockchain gaming projects. NFT and crypto gaming have carried the stigma of being a playground for the speculator rather than the gamer. Our operation aims to change this image and show that players around the world can experience the fun and economic value of blockchain gaming," says Ben Beath, Founder of BattleFly.
FASHION AND ESPORTS COLLIDE AS CHAMPION LAUNCHES CAPSULE COLLECTION WITH FNATIC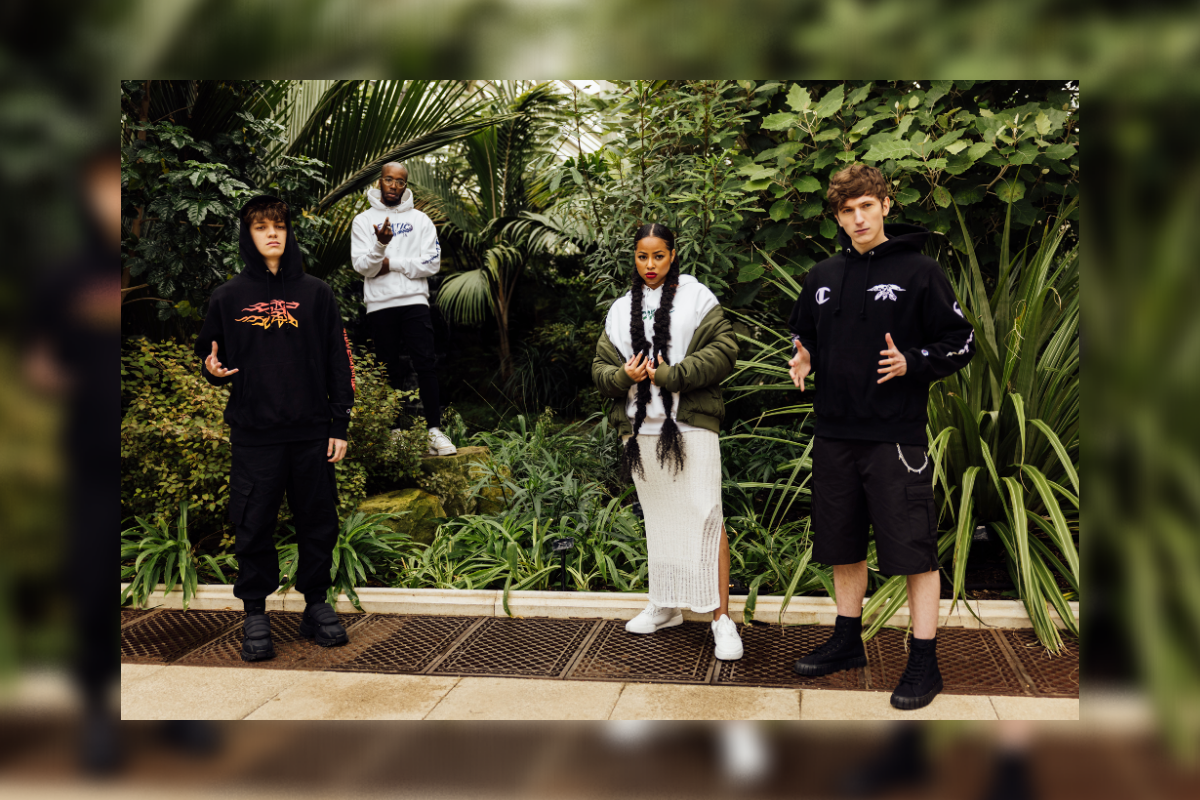 Reading Time:
2
minutes
Heritage apparel brand, Champion has collaborated with Fnatic on a capsule collection fusing together the worlds of fashion and esports.
The limited-edition collection is comprised of four hoodie designs, each inspired by the ancient elemental concepts of Earth, Air, Fire and Water. With a drop of just 400 hoodies, the elements represent different playing styles and character personalities commonly found in the world's most popular games.
Representing each of the themes is an entourage of Fnatic ambassadors bringing their own flavour to the capsule collection from a variety of mediums including music and gaming.
Embodying the Water faction is Che Lingo, one of South London's most credible musical names. With his critically acclaimed, award nominated album "The Worst Generation" (released on Idris Elba's 7Wallace Label), a litany of tracks featured in leading games such as FIFA 22 and NBA2K, and featuring thrice on the Jujutsu Kaisen Anime Soundtrack; Che's vocals will be familiar to regular gamers.
Talking on the importance of self-expression in creative formats, Che Lingo commented "Making music and finding new ways to present real tangible stories is what drives me creatively. The pathways can seem linear a lot of the time, so being able to speak my truth and continuously reshape the landscape is exciting, not just for myself, but also adds to the innovation we all seek.
"There is a huge crossover of this in the gaming space, which is why this collection carves out a positive space for players to bring their virtual personas into a real-life forum and genuinely engage beyond the screen."
Fronting the Earth element is Jay-Ann Lopez, CEO and Founder of Black Girl Gamers™; an online safe space and platform that heightens the visibility of Black Women in Gaming and advocates for Diversity & Inclusion.
In a statement on fashion and gaming Jay-Ann Lopez said "Fashion has always juxtaposed with gaming but it's something that many gamers from all walks of life enjoy. Fnatic's collaboration with Champion is taking an exciting step in carving out a space for people to unite over a shared love of gaming and fashion."
The Fire element is respresented by Tekkz, a FIFA pro-player champion for Fnatic, often referred to as the Lewis Hamilton of FIFA. Taking the lead for team Air is Boaster, a Fnatic gaming superstar famous for his stage presence and high-level skill within Valorant.
The intersection between gaming and fashion is a concept the esports company consistently explores. Fnatic Founder, Sam Matthews said in a statement "Bridging the gap between fashion and gaming is something we're intent on exploring. The Champion x Fnatic collaboration is our opportunity to give back to the gaming community by giving fans different ways to express their virtual fandoms in the real world too."