GrooveOn launched with a promising segment of operators to get Groove's 2022 rapidly underway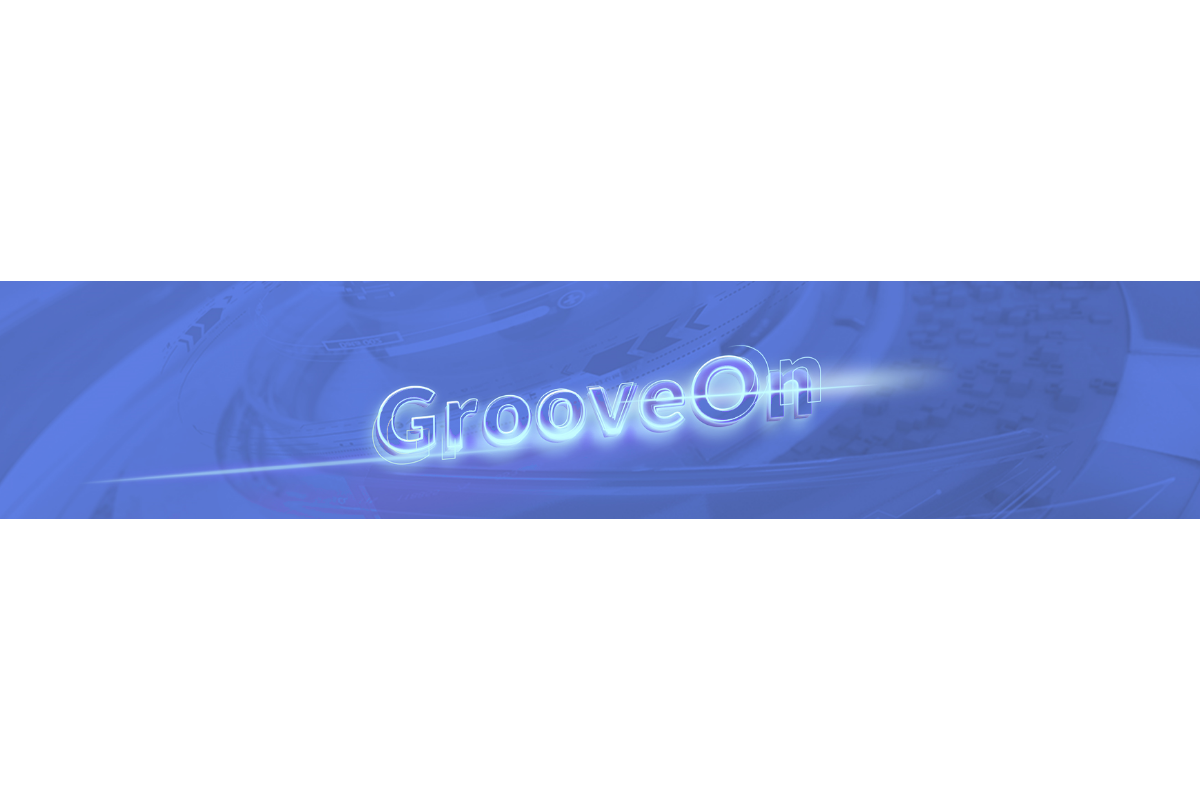 Reading Time:
2
minutes
Following its successful soft launch of GrooveOn in Q4 2021, platform and aggregator Groove has now integrated a strong group of operators from around the world who are starting to take advantage of the enhanced capabilities and services offered through GrooveOn for 2022.
Groove has rapidly built a powerful operator cluster around its technology and is supported by one of the strongest technical teams in the industry.
GrooveOn has been built to provide an easy-to-use multifunctional back-office that powers performance and across 2022 will be further expanded to incorporate evolving business intelligence software and analytics, as well as new promotional tools, a studio self-service and additional content to strengthen operator capabilities in global markets.
GrooveOn has been developed to create a valuable environment for online casinos and is a place where entertainment is customisable, secure and stable, as well as being a significant contributor to enhancing operator profitability.
Some elements of the platform are universal to all operators integrated to it, such as smart dashboards, gaming transactions, game display, calculating jackpot contributions, game metadata, game replays and game histories; as well as the detailed ROI reports, financial transactions, gaming revenue, bets, detailed statistics of gameplay, and RTP analysis to ensure uninterrupted quality performance is experienced by casino players.
Newly released games are showcased along with recommended games based on geolocation and traffic. These recommendations and new releases are powered by simple and intuitive icons that give instant insights into players, spins and revenue. Upcoming additions to the platform are dashboards to improve revenue based on better matching of games to target markets.
Groove's powerful platform includes thousands of casino games as well as a wealth of aggregated content ranging from slots, sportsbook, online casino and live casino, to poker and table games, that operators can access via easy integration to drive player engagement and revenue.
Yahale Meltzer, COO at Groove said: ""Groove has a big year ahead as we boost our platform as an end-to end provider. The range of assets available to operators has been ramped up through GrooveOn and that has been extremely well received so we look forward to supplying even more value and services as the year progresses."

The SOFTSWISS Jackpot Aggregator Partners with Golden Crown Casino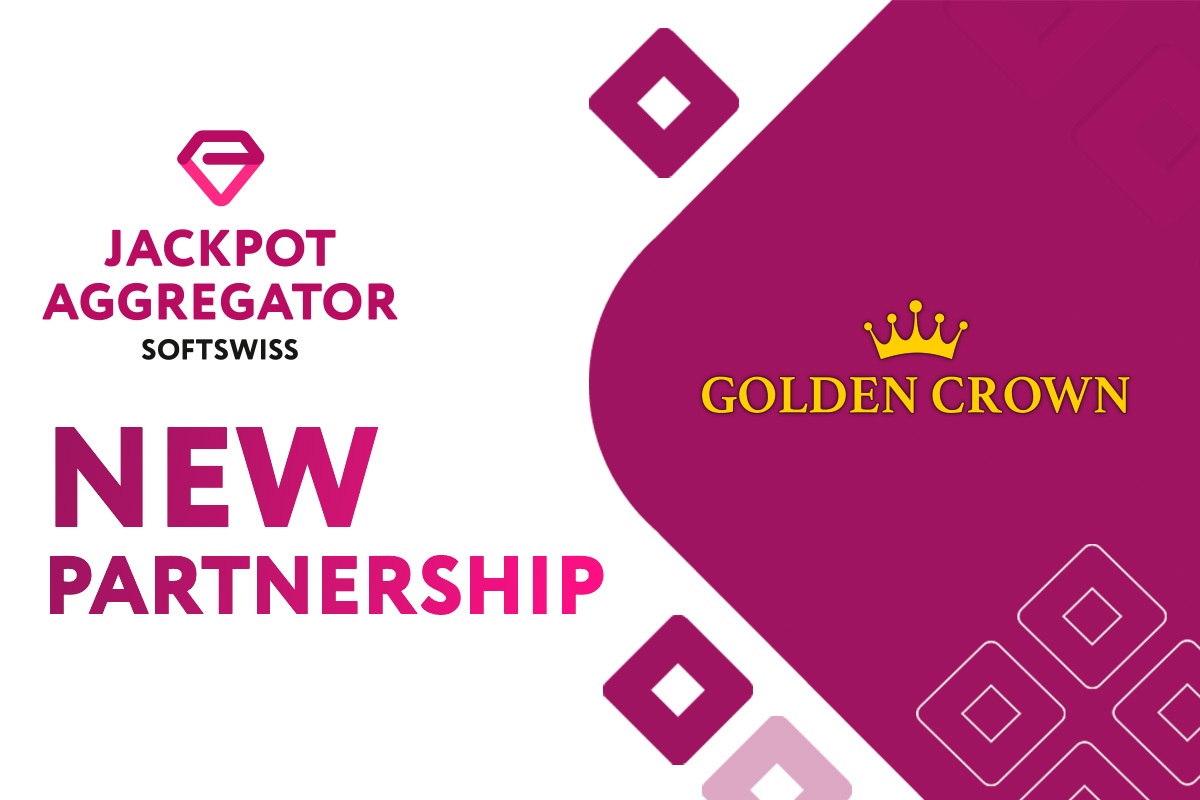 Reading Time:
2
minutes
The SOFTSWISS Jackpot Aggregator starts cooperation with the renowned iGaming project Golden Crown Casino. The partnership allowed the brand to enhance player activity with the launch of its first jackpot campaign, Golden Crown Jackpots. 
The promo campaign, which is already available for the casino audience, includes three progressive levels: Mini, Middle, and Grand to drive the engagement of different player categories. 
"We are happy to partner with the Jackpot Aggregator because we believe that the connection of this solution will make the player experience more exciting and varied. As a result, it will help to increase trust and loyalty towards the brand. Such campaigns are very popular in land-based casinos, and we are sure that players will also appreciate the online casino jackpot system," noted the Golden Crown Casino team. 
Golden Crown Casino has become one more Curacao-based online project in the Jackpot Aggregator's portfolio. Earlier this year, the Jackpot Aggregator also launched its first promo campaign across Maltese brands.  
"The Jackpot Aggregator is an innovative solution, and we see strong interest in our expertise from iGaming brands, whether it's online casino projects, game providers, or game aggregators. Our key target is to expand the number of clients we cover over the current year. Adding each new project to our family is always a pleasure, and we are happy to welcome Golden Crown Casino!" highlighted Aliaksei Douhin, Product Manager at SOFTSWISS Jackpot Aggregator.
Thanks to wide customisation capabilities, the Jackpot Aggregator provides its clients with opportunities to set up and manage local and global jackpot campaigns according to their goals. Another significant advantage of the jackpot management system is its flexibility and easy integration. 
About SOFTSWISS 
SOFTSWISS is an international iGaming company supplying certified software solutions for managing gambling operations. The expert team, which counts 1,300+ employees, is based in Malta, Poland, Georgia, and Belarus.  SOFTSWISS holds a number of gaming licences and provides one-stop-shop iGaming software solutions. The company has a vast product portfolio, including the Online Casino Platform, the Game Aggregator with thousands of casino games, the Affilka affiliate platform, the Sportsbook Platform and the Jackpot Aggregator. In 2013 SOFTSWISS was the first in the world to introduce a bitcoin-optimised online casino solution.
Gaming Americas Weekly Roundup – June 20-26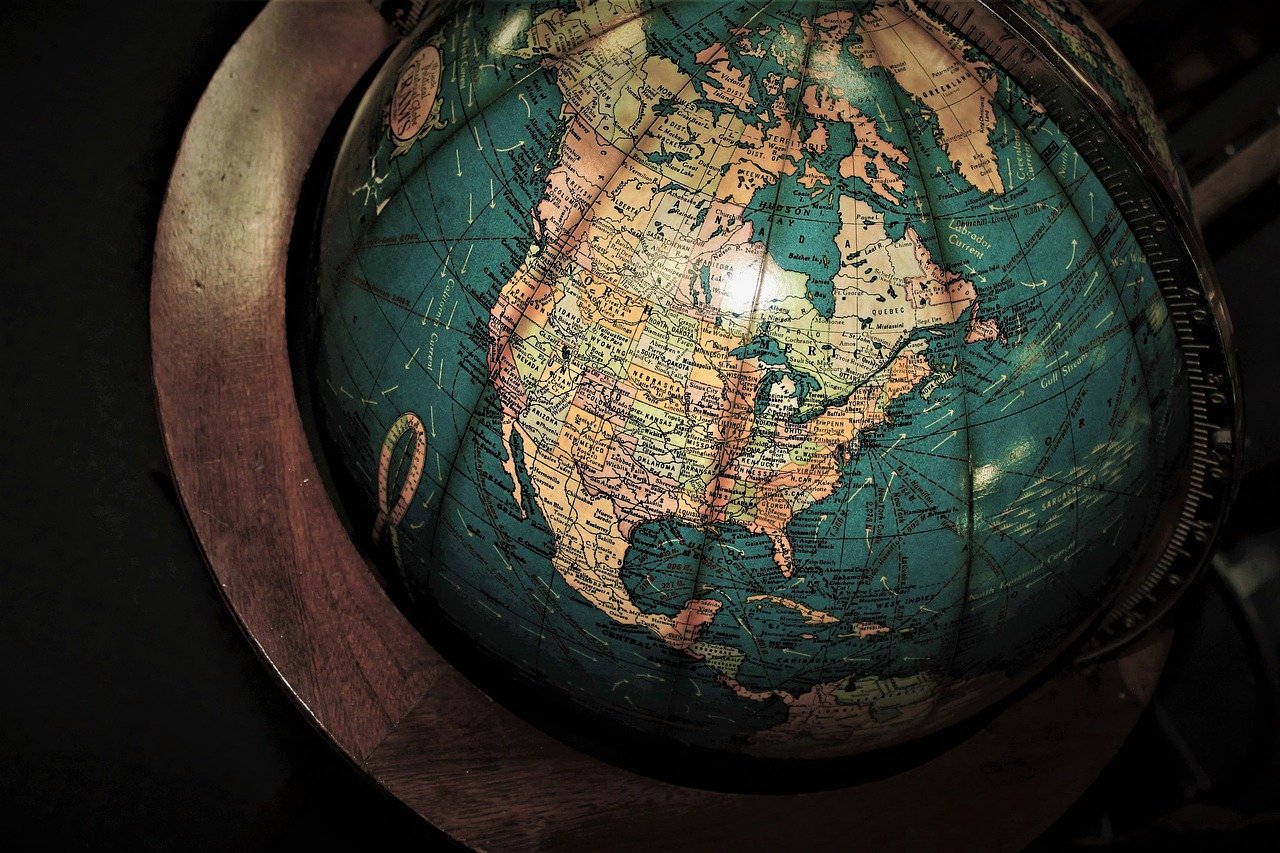 Reading Time:
2
minutes
Welcome to our weekly roundup of American gambling news again! Here, we are going through the weekly highlights of the American gambling industry which include the latest news and new partnerships. Read on and get updated.
Latest News
Nuvei Corporation has launched a new risk management model underpinned by cutting-edge machine learning technology for its Instant Bank Transfer product in North America.
Aristocrat Gaming and Seminole Gaming have leveled up once again with the launch of an all-new Dollar Storm featuring a progressive jackpot starting at $1m. Building on the phenomenal success of the Dragon Link high-denomination slot and the launch of the $1m Dragon Link progressive jackpot, the $1m Dollar Storm slot game rounds out the star-studded lineup of high-limit player options.
Scientific Games and Canadian lottery partner Loto-Québec won a prestigious Gutenberg Award at the 40th Annual Gala Gutenberg for the Folie des plantes (Plant Madness) game produced on 100% recyclable paper.
WITHIN, the world's first Performance Branding firm, announced that Hard Rock Digital has selected WITHIN as its digital media agency of record (AOR). WITHIN will create an integrated, data-driven approach to drive the digital strategy of the Hard Rock Sportsbook app, Hard Rock Digital's new mobile sports betting platform.
Caesars Entertainment Inc., in partnership with the Arizona Diamondbacks, announced that Caesars Sportsbook at Chase Field is officially open. The two-story, 22,300 square-foot entertainment destination is located adjacent to Chase Field in Downtown Phoenix and is now the largest freestanding sportsbook in Arizona.
Gary Platt Manufacturing celebrated a milestone achievement for the gaming industry when the company produced its 1,000,000th casino chair. The company marked the occasion with a celebration of its employees at its manufacturing facility in Reno, Nev.
Table Trac Inc. has announced that it will provide its Table Games Management System for the Lake of the Torches Resort located in Lac Du Flambeau, Wisconsin.
New Partnerships
Jackpot Digital has announced that it has signed a licensing agreement with Casino Pauma, located in Pauma Valley, California to install two (2) Jackpot Blitz Electronic Table Games (ETGs).
Ontario Lottery and Gaming Corporation (OLG) and Major League Baseball (MLB) have announced a multi-year partnership that makes OLG's PROLINE sportsbook product an official sports betting partner of the MLB – the League's first sports betting partnership in Ontario.
BetMGM has announced a new partnership with Carnival Corporation to deliver world-class retail and mobile sports betting and iGaming experiences to cruise ship guests.
BetMGM has announced an agreement with Sony Pictures Television and International Game Technology (IGT) to launch Wheel of Fortune Casino, set to become the first full brand-led online casino in North America.
Better Collective, the world's leading sports betting media group, has entered into a partnership with The Philadelphia Inquirer to bring engaging sports betting content, data and statistics to the publication's readership of up to 10 million monthly visitors.
The PGA TOUR and bet365 announced a three-year content and marketing agreement through 2024 naming bet365 as an Official Betting Operator of the PGA TOUR.
New Appointment
Jeff Harris, a veteran casino and hospitality executive, has been appointed as the Chief Executive Officer and President of The Commerce Casino & Hotel. Harris, who brings more than three decades of casino gaming and operations experience, succeeds Haig Papaian, who retired last year.
Five Biggest Real-Life Casino Heists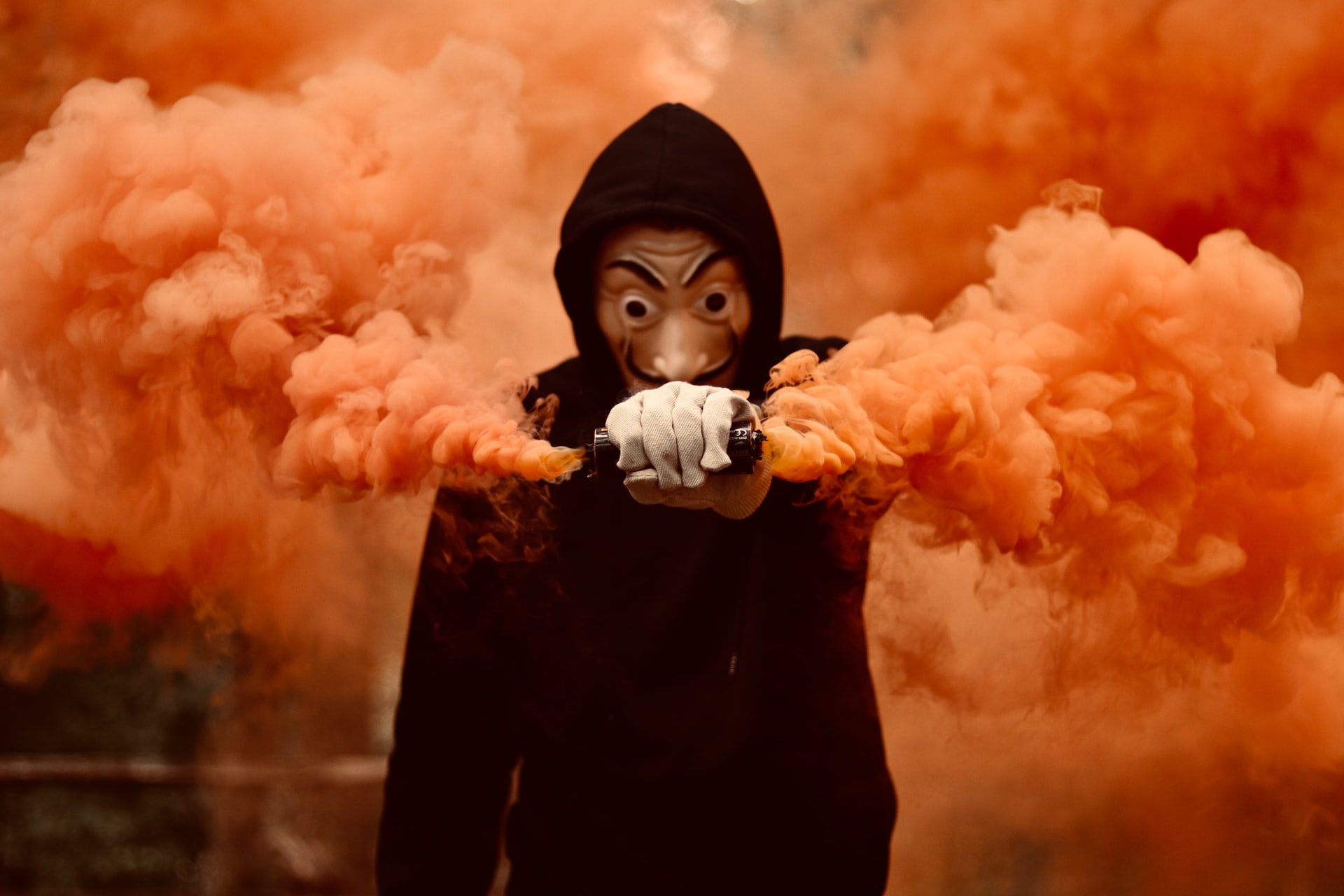 Reading Time:
5
minutes
Hollywood is full of stories about crime and the unconventional hero. That's why casino heists are such a reliably entertaining subject for some of the biggest blockbuster films.
As entertaining as movies like Ocean's Eleven and 3,000 Miles to Graceland are, sometimes the best stories are the ones that actually happened in real life.
That's why we're counting down the five biggest real-life casino heists that are more interesting than any trip to the cinema!
Biggest Real-Life Casino Heists
Casinos are a hub of luxury and excess. As such, it makes sense that these establishments can at times attract some interesting personalities. Whether people are there for drinks, entertainment, or to try their hand at winning a jackpot, casinos offer many draws for people from all walks of life.
For those who aren't a fan of all the fanfare, it's fortunate that there are so many awesome slot sites in the UK and all around the world that can help them win big.
For others, gambling at the slot machines or casino tables is too much of a risk for an unpredictable reward. So instead, they turn to more nefarious schemes to win one over on the house.
Here are the five biggest heists where some enterprising criminals risked it all.
Bellagio
In December 2010, a lone motorcyclist pulled off a robbery at one of the most famous casino hotels on the Las Vegas strip.
Parking his black motorcycle by the valet area at around 4 a.m. on a Tuesday, the robber entered the Bellagio. He kept his motorcycle helmet on to hide his face and a pair of black gloves on his hands.
The daring criminal walked into the casino and directly up to a craps table while wielding a gun. After telling the shocked gamblers to back off, he began stuffing as many casino chips as he could into a bag on his waist.
The chips in question ranged from $100 to $25,000 in value, and he walked off with approximately $1.5 million. Rather than risk injuring any bystanders, casino security simply let him walk out.
Perhaps that was also because security knew something the robber didn't—that the casino chips don't carry much value outside the casino itself.
So, the 'Biker Bandit,' as he was soon called, came back to the casino to play. It turns out the robber was Tony Carleo, a regular gambler on the Las Vegas strip who had frequented the Bellagio many times.
In fact, a poker dealer at the Bellagio pointed investigators towards Carleo. Carleo had mistakenly shared his fantasy of walking up to a table and taking the chips with the dealer. When the theft occurred a few days later, and Carleo returned to gamble with newfound funds shortly after, the dealer knew who'd committed the crime.
Soboba Casino
Like many other people on this list, the ringleader of the Soboba Casino heist in California was inspired by movies like Ocean's Eleven. Unlike the others on this list, however, this would-be mastermind confessed that he was high on cocaine during the heist.
Rolando Luda Ramos was 25 and an employee of the casino at the time of the heist in August 2007. He was able to pull off the job by pretending he was there to work on the surveillance cameras, as usual.
Instead of doing his job, Ramos hogtied three employees before getting two unsuspecting security guards to escort him to the vault. They must have had the surprise of their life when Ramos pulled a gun on them and other employees instead of tending to the cameras as he should've.
He held off the employees with the weapon—which he later claimed was a BB gun—while he stuffed $1.58 million of cash in a duffel bag.
Ramos's success didn't last long, though, as he was arrested the day after the robbery, along with a fellow employee and his girlfriend.
Ritz Casino
Now this is a heist worthy of a Hollywood film. Two men and one woman perplexed investigators when they carried out a high-tech robbery at the Ritz Casino in London back in March 2004.
According to Scotland Yard, the thieves used a laser scanner inside a mobile phone to outsmart the roulette wheel. The phone was allegedly linked to a computer, which would predict the ball's eventual resting place.
Their scheme, based on a theory called sector targeting, allowed the trio to walk out of the casino with £1.3 million over two nights. The conspirators might have gotten away with it if they hadn't won big the second night—to the tune of £1.2 million.
As is standard with big wins of this sort, the casino reviewed security footage and called the police. When the police noticed something suspicious, the three friends were arrested.
Circus Circus
The story of this heist did get its own little Hollywood treatment when Netflix featured it in the crime docu-series Heist. It's no wonder they featured it, as this casino robbery truly has all the elements of a great crime.
The robbery occurred in 1993 and involved a shady romance between Heather Tallchief and her convicted-murderer boyfriend, Roberto Solis. Relationship woes aside, the two successfully pulled off one of the biggest heists in Las Vegas history.
Tallchief, who was 21 at the time, had recently started a job with an armoured car company called Loomis. She claims she didn't realize at the time that this was the same company her boyfriend—who was 27 years her senior—had tried to rob in 1969.
Just weeks after starting her job, Tallchief drove off with $3 million while her co-workers were busy filling ATMs inside the Circus Circus Casino.
She met up with Solis, and the two shipped the money to Miami before fleeing the country. But the most shocking thing about the heist? After 12 years of evading capture abroad, Tallchief returned to the United States and turned herself in for her crime.
Crown Casino
This heist is one of the most fascinating crimes we've come across. This is due not only to the crime's scope but also to the casino's response.
Back in February 2013, one of its high rollers robbed the Crown Casino in Melbourne of $32 million. Curiously, instead of calling the police to investigate, the casino decided to handle the problem themselves.
This might have been because the robbery was an inside job. The high-rolling gambler from New Zealand was invited to the casino to gamble by a VIP Services Manager. The employee worked to breach security cameras and sent signals to the gambler throughout.
When casino security became suspicious of the winning streak that produced such a big win, they investigated. Following his win, casino security visited the fraudster in his hotel room and asked him to leave. Thankfully, the majority of the money hadn't been paid out yet.
However, the would-be robber's departure left the casino in a bit of a scramble. The high roller was scheduled to take part in a PR stunt for the casino the very next day. Instead, they had to find another VIP to serve the world's most expensive cocktail.
Perhaps wishing to avoid bad PR, the casino never reported the crime. The heist only came to light after a local newspaper broke the story a few weeks later.