New Data Reveals Parents and Teachers Want Esports in Schools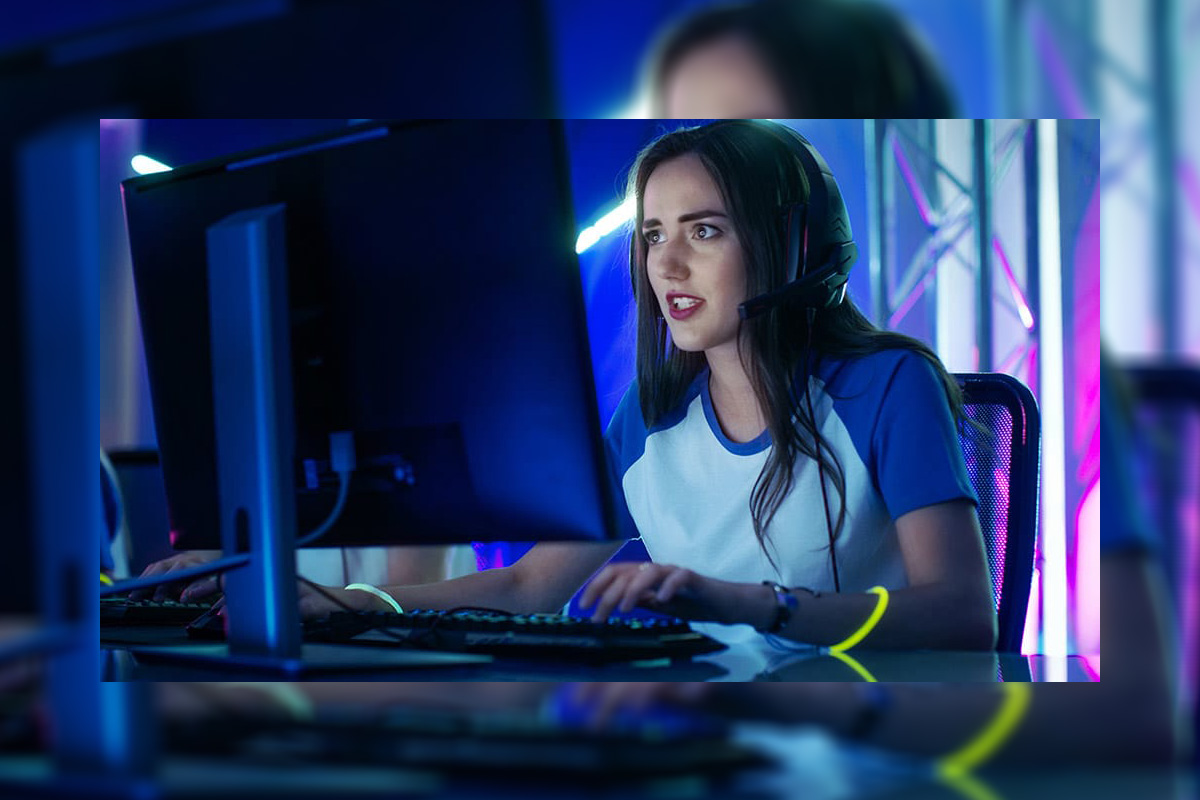 Reading Time:
3
minutes
A UK study commissioned by Dell Technologies and Intel reveals parents and financial decision-makers in education are optimistic about the power of esports to drive learner engagement and outcomes.
According to the new research from OnePoll, parents and teachers want to see esports take a more significant role in children's education. The survey is based on responses from 1500 UK parents with children who play esports and 500 financial decision-makers in education such as headteachers, CIOs and department heads.
The results show that over two-thirds (69%) of UK parents believe esports allows their children to develop skills that they might not get through traditional education methods. Of those, over half (54%) say esports gave children more confidence, with teamwork (62%), problem-solving (57%), and technological skills (55%) coming out as the top skills parents believe children can develop through esports.
"The capabilities demanded of tomorrow's workforce will be those that technology cannot replicate. Soft skills that were once considered inferior to teachable 'hard' skills like machine operation will tip the balance in the future job market. Parents recognise the power of esports to develop their children's people skills – to communicate, listen, even to lead. That's a persuasive argument for schools that want their students to be future-ready," Brian Horsburgh, Education sales director for Dell Technologies in the UK, said.
Top 7 Skills Learners Gain Through Esports According to UK Parents
Teamwork (62%)
Problem-solving (57%)
Technological skills (55%)
Confidence (54%)
Communication (54%)
Creativity (52%)
Leadership (45%)
The financial decision-makers in schools are optimistic about the value esports brings to education. Nearly four out of five (79%) believe esports should be taught in schools, and of those, over half (52%) think that esports being taught in school would help increase grades in other subjects.
Of those less enthusiastic about adding esports to the curriculum, more than three in five (61%) cite a lack of evidence in its educational benefits.
One organisation confident in the benefits that esports presents is The British Esports Association, which last year partnered with Pearson to create the world's first government-approved qualification in esports, the BTEC Nationals Level 3 in Esports.
"We welcome further quantitative research around esports in education to support the feedback we're getting from teachers and students about the positive impact esports has in their classrooms and school communities. Esports is a vehicle to motivate and engage a broad demographic of young people. As a teacher myself, I have seen first hand the benefits to my students when they participate and compete in esports," Tom Dore, Head of Education at British Esports Association, said.
While the survey suggests an appetite from parents and teachers for esports in schools, it also highlights roadblocks to overcome. Over half (55%) of the financial decision-makers in education say that the equipment needed for an esports provision is too expensive for schools to consider. A similar number (53%) point to poor network connections at school or home as barriers to successfully implementing an esports programme. The survey also indicates that a knowledge gap could be hindering progress, with over a third (38%) claiming they did not have the teachers qualified to teach esports, and two in five (41%) attributing a lack of knowledge among parents as a blocker to progress.
"Esports has seen an explosion in popularity in the past few years, but it's still relatively early days for esports in education. Partnerships with industry and government will be key to addressing the barriers of cost and accessibility. Having parents and educators on board will also be critical to success – we need esports advocates at home and at school to realise its potential in boosting learner outcomes," Brian Horsburgh said.
"People do become professional esports players, often at a pretty young age, but esports is more than just players. Just as our drivers can't race without their team, esports players can't play without theirs – that means publicists, physiotherapists, nutritionists, chefs. We must embrace more ways for children – of all abilities, needs and backgrounds – to learn, and those ways should reflect the future career landscape," Lindsey Eckhouse, Director of Licensing, Ecommerce & esports at McLaren Racing, said.
"The BTEC cover subjects like entrepreneurship, computer networking, health and nutrition, all through the lens of esports. Students gain a wide range of transferable skills and knowledge, helping to prepare them for careers in the global esports industry or closely related STEM, digital and creative industries," Tom Dore, Head of Education at British Esports Association, said.
G-Loot partners with Riot Games for the Premier G-Loot VALORANT Clash tournament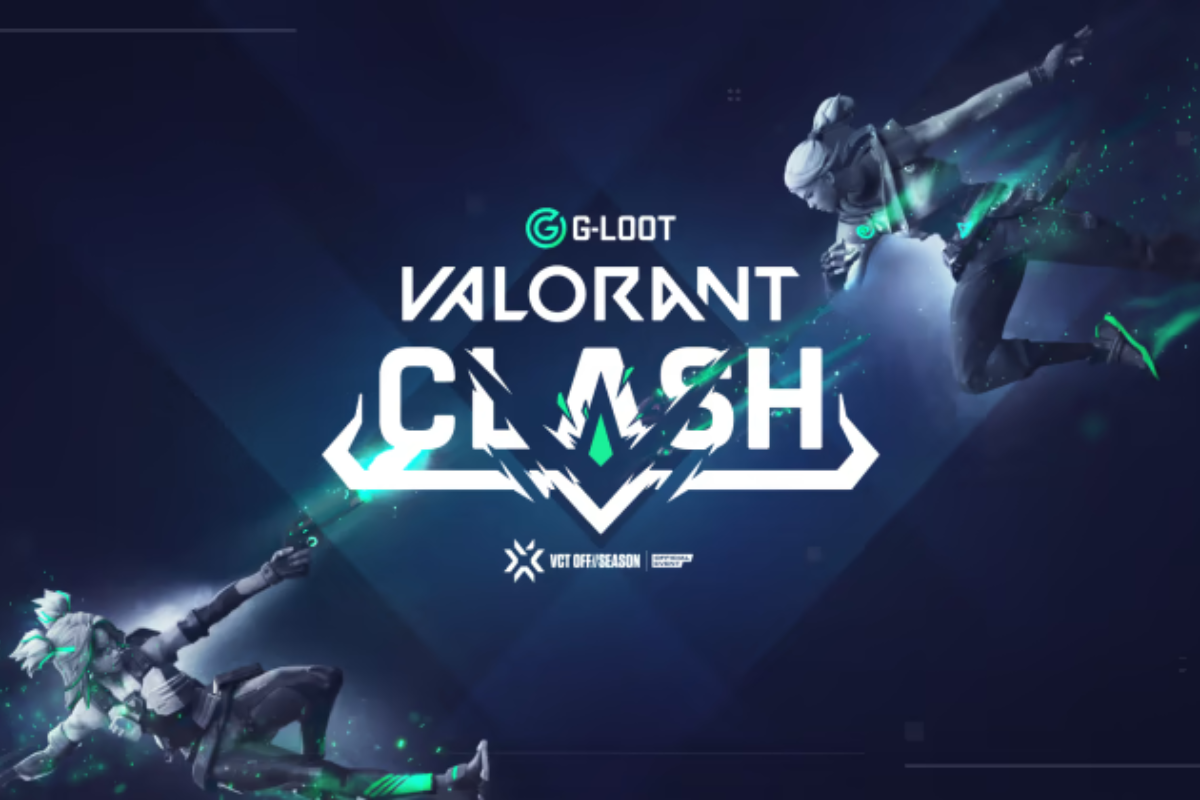 Reading Time:
2
minutes
Swedish esports platform, G-Loot, has announced that it has partnered with RIOT GAMES, Inc. for its Premier G-Loot VALORANT Clash tournament, the VALORANT Championship Tour OFF//SEASON.
"We are extremely proud to have entered a partnership with Riot Games for the VCTOFF//Season," said Simon Sundén, G-Loot's Vice President & Head of Esports.
The tournament will take place in three stages which will include Qualifiers, G-Loot Showdown, and the Grand Finals, and will run from October 19 to November 27. The G-Loot Showdown on October 28-30 and the Grand Finals on November 25-27 will be broadcast live from Stockholm with a team of professional casters and analysts.
G-Loot welcomes players from EMEA to sign up and get a chance to participate in the Clash tournament. Everyone can start their esport journey on G-Loot, and in the end, compete for $50,000 in the VALORANT Clash.
"Part of what makes G-Loot special is that we want to open esports up to a wider audience," said Simon Sundén. "Our hope is that G-Loot VALORANT Clash will soon see even more new teams playing. We've seen a lot of players starting their journey on G-Loot to eventually become pros. We look forward to seeing underdog stories in this tournament as well."
VALORANT was launched in 2020 and has quickly become one of the most popular FPS titles in the world, attracting millions of esports players and concurrent viewers each day.
"VALORANT has become one of the biggest esports titles after just two years since launch attracting millions of viewers worldwide. We are extremely excited to start working on producing high-quality tournaments for the EMEA region", Simon continues.
The tournament is a part of a wider series of third-party events in VCT OFF//SEASON that is taking place after the CHAMPIONS. For more information about VALORANT esports competitions, please visit www. valorantesports .com
The return of Team Esports South Africa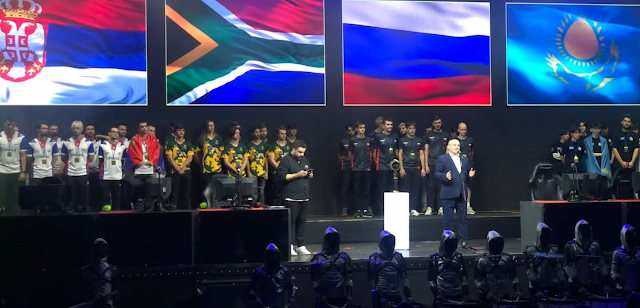 Reading Time:
< 1
minute
Mind Sports South Africa's Student Team Eaports South Africa arrived home safely from Russia on Monday, 19 September 2022.
While there were critics who voiced their opinion that South Africa should not have sent a team to Russia, MSSA's Board took the view that it was an important championship in which to compete as Team Esports South Africa would be able to gain valuable international experience.
Certainly facing the mighty CSGO and DotA 2 teams of Serbia, Russia and Khazakstan at first saw Team Esports South Africa overwhelmed, but such was the character and resilience of the South African team that the team members upped their games in subsequent games.
Simon Zandstra, captain of the CSGO team said of the experience, "It was a very good experience all round. Overall everyone had a rough time being introduced to international gaming as the standard is much  higher than what is found in South Africa."
Suhail Khan, captain of the DotA 2 team said of the experience, "This was a worthwhile experience. This was the first time that a number of our players had participated in a first class international event. The hotel, hosts (Russian Esports Federation – ReSF), championships, and other players were absolutely amazing." Sebastian continued to add, "The event has helped the entire South African team to grow and develop. This event will long be remembered as a watershed in terms of the improved standard of South African esports".
Colin Webster, MSSA President, stated, "The team did South Africa proud. All of the team members are a credit to the country and I am sure all will grow in stature, experience, and skill as time goes on."
Guild's largest sponsorship deal to date signed with Sky UK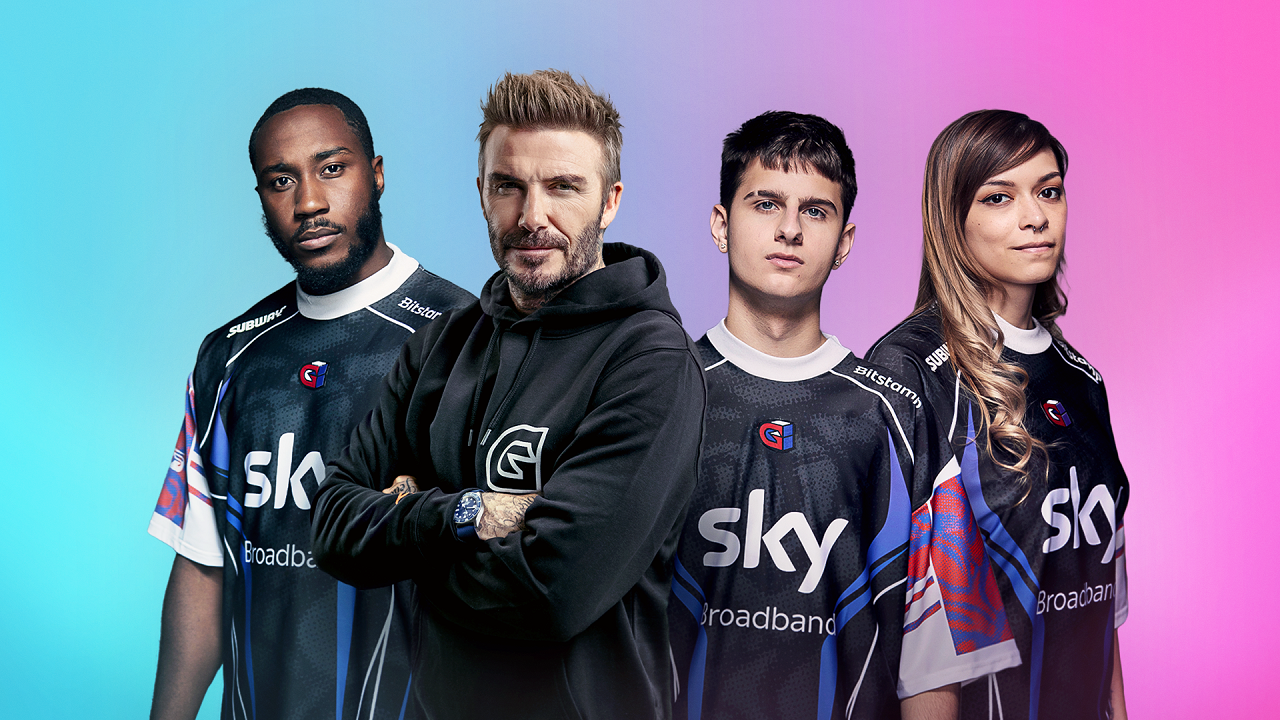 Reading Time:
3
minutes
Guild Esports, a global team organisation and lifestyle brand, announced the signing of a three-year global sponsorship agreement with Sky UK Ltd. ("Sky"), one of Europe's leading media and entertainment companies.
This deal is Guild's largest to date and is payable exclusively in cash via instalments over the period of the contract. It is the eighth revenue-generating sponsorship signed by the Company since its IPO on the London Stock Exchange.
The deal is understood to be one of the largest ever esports sponsorships signed in Europe and will see Sky become the Official Premier Partner of Guild Esports. It is also Sky's first agreement with an esports organisation and becomes effective from Monday 26th September, 2022.
As part of the partnership, Sky gains exclusive naming rights to the Company's 9,831 sq ft head office facility in London's Shoreditch. In addition, it has been appointed as Guild's Official HQ Partner, Official Wi-Fi and Broadband partner, and the Official Network Provider. Sky's branding will appear prominently on Guild's team jersey and will be displayed across both the interior and exterior of the HQ, which will be renamed the Sky Guild Gaming Centre. Sky's next-generation ultrafast, full fibre broadband and Wi-Fi will also drive Guild's internet and telecoms communications links across the organisation as well as for its Academy and fanbase engagement.
The partnership will allow Guild and Sky to work together on shared brand values and effect positive change in line with three core partnership commitments, which include: providing greater opportunities for women in the esports industry, creating best practice in delivering top esports performance and coaching development, and delivering exclusive esports competitions for Sky VIP customers across all of Guild's gaming titles.
The agreement will allow Guild to launch an all-female Rocket League team, building on the success of Guild's all female Valorant team, Valorant X, signed in September 2021. Sky and Guild are committed to fostering greater female participation in gaming and creating an inclusive environment through shared thought leadership, education, promotion and the establishing of viable professional opportunities for women in esports.
David Beckham, Investor in Guild Esports, said: "It's great that Guild Esports has a fantastic new partner in Sky and I'm pleased to welcome them to the Guild family."
Kal Hourd, Chief Executive of Guild Esports, said: "We are incredibly proud to welcome Sky, a media, entertainment and connectivity powerhouse, to the esports sector. We believe this partnership will drive Guild to the highest levels of performance in top-flight esports across the four games where we field our pro-players, as well as to become a global leader in coaching and performance.
"As our Official Premier Partner, we are proud to display Sky's logo and branding across our players' jerseys and our London HQ as well as use its next-generation ultrafast, full fibre broadband and Wi-Fi. The partnership will allow us to invest not just in player performance, but in our long-stated goal to become a global leader for women in esports, starting with the launch of our all-female Rocket League team, encouraged by the huge success of our Valorant X team. Our shared values are an excellent foundation for a strong partnership, and we look forward to working with Sky over the next three years.
"This landmark partnership with Sky not only underlines Guild's strength and value proposition as a top European team organisation to major brands but is also a testament to esports' mass popularity as the fastest growing form of sports entertainment with a young and passionate global audience."
Stephen van Rooyen, EVP & CEO, UK and Europe at Sky, said: "Sky transformed the way families watch TV, now we want to transform the gaming experience. In esports every second counts, so Sky's full fibre broadband will be perfect for Guild's gaming HQ. Speed and reliability, hallmarks of Sky's broadband service, will give the Guild team and gamers across the nation the edge over the competition."