Match Poker Online Officially Launches To "Sportify" the Game of Poker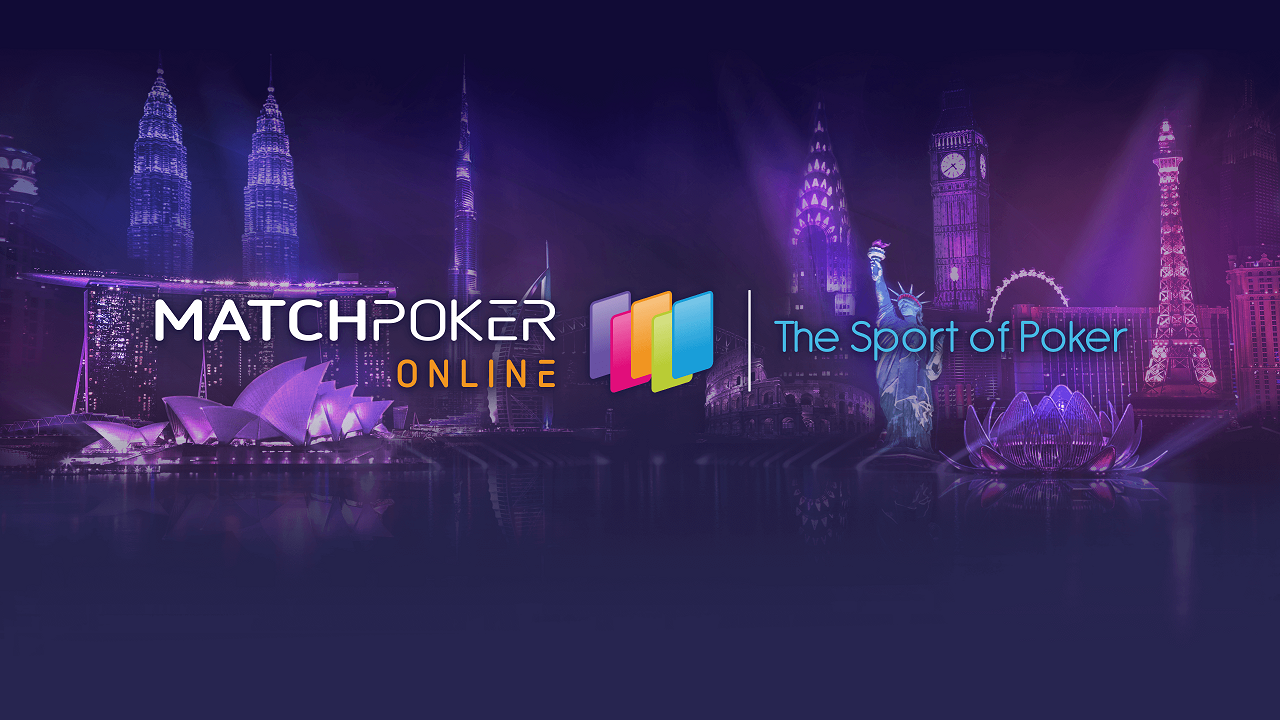 Reading Time:
3
minutes
Poker players around the world now have the opportunity to play the game they love in a truly unique format. The Match Poker Online app officially launches on Feb. 14 (Feb. 15 in Australia/Asia time zones) and transforms poker into a sporting competition – giving players the opportunity for the first time to realistically compare their own skills against others.
What sets Match Poker Online apart? The game truly gauges where a player stands by having players across the platform play the same hands. Players can work on their skills by comparing their own play and decisions to others around the world who have played exactly the same hand.
For the first time, players can finally answer questions like: "Should I have raised in this position preflop instead of flat calling? Has this guy got the nuts or is he bluffing? Can I take this pot with a bluff or will I get caught?"
The app is packed with features, statistics, excellent graphics, and exciting gameplay. You can even compare your own play against friends in a fantasy sports-style competition. There's no longer a need for arguing or debate on which players are better based on conjecture and insufficient data. With Match Poker, all that data is now available.
When playing, you're not just competing against the players at your table, but against players seated at other tables in the same seat you are. All players in that seat are dealt the same two "hole" cards and see the same flop, turn, and river.
"It's not poker as you've ever played it before – it's a Battle Royale where you compete against opponents playing the same hand as you to survive elimination," Match Poker Online head of customer relations Jake Colman says. "This makes it a pure test of skill – a sport – an official mind sport. And, for the first time in the history of poker, you can obtain an official world ranking. No other poker experience gives you this."
The Battle Royale  version kicks off the app's launch. Players win chips at their normal poker table, but their real opponents are the players in the same seat at other tables. These same users receive the exact same cards. In this way, the luck of the cards has no effect on a player's result compared to the others. If your full house was smashed by quads, so was theirs – the only question being "did you score better than them?"
"Match Poker shows you how better players played exactly the same cards, offering a unique learning experience," Colman says. "Plus, the app collects stats on your play and uses them to tell you if you are playing too aggressively, too passively, too loose, or too tight."
Here's a look at what's ahead for Match Poker Online users in the coming months:
After launch, the year will be split into "Seasons" with players battling to move through the rankings toward a place on their country's national team.
Match Poker will hold national events of almost every ranking level. This is all overseen by the International Federation of Match Poker, which has its sights set on making Match Poker an Olympic sport.
Players can leverage the Match Poker database of thousands of results for every hand played. This allows for unique insights into how you can become a better poker player.
The "Famous Hands" feature will allow players to relive some of the biggest hands in poker history and replay these moments themselves.
More features and game types will be unveiled.
The release comes after years of development and now offers players some high-powered insight on their poker skills as well as plenty of fun. How do you match up? Download and find out.
Match Poker Online will be available in the App Store and Google Play Store beginning a few days before the official launch date.

CBBC announces new esports show: Game on Grandparents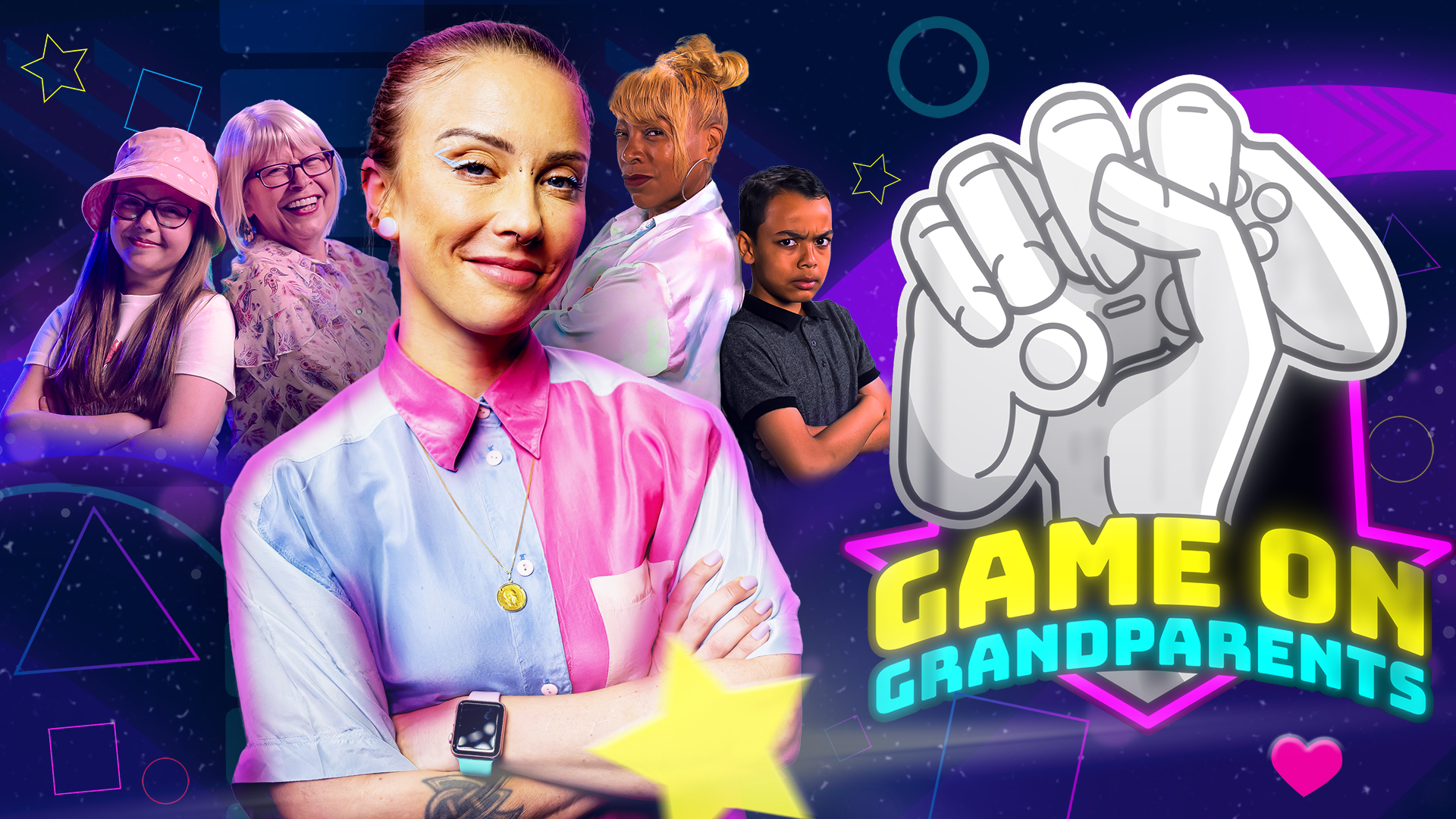 Reading Time:
2
minutes
GAME ON GRANDPARENTS – ELECTRIC ROBIN BRINGS A NEW ESPORTS SERIES TO CBBC  THIS AUGUST
CBBC's Game on Grandparents, is a gaming competition series like no other. Produced by Electric Robin [part of Banijay group], young gamers and their grandparents will step into each other's lives like never before. The first episode airs today Monday 15th August at 09:15 on CBBC and BBC iPlayer.
Girls and boys who dream of playing at an esports tournament are about to get the chance BUT there's a twist, they won't be playing themselves, they'll be training up their gaming rookie grandparents to take part!
And while their grandparents are busy practising, the children have to take on their roles about the house from washing up to walking the dog, to entertaining Grandma's friends for the afternoon – what could possibly go wrong?!
Throughout the series we see 18 sets of teams battle it out to be named Game on Grandparents champions. They compete with some of the biggest gaming titles in the world including Minecraft, Just Dance, Wii Ski, Mario Golf, Mario Kart, Wipeout, Gran Turismo, Super Smash Bros and Splatoon.
Along the way they are given a little bit of help from world-renowned gaming celebrities including, Ali-A, Yammy, Sanna, Jelly, Blackpanthaa, Adam Savage, Vikkstar, Ruby Rube and more, who have a combined reach of over 85million on YouTube alone.
Joining this star studded line up is Game on Grandparents host, Julia Hardy, known for the Top Gear Gaming Show and the BBC Sounds podcast, This Game Changed My Life, and esports royalty Miles Ross offering energetic and exciting commentary throughout.
Julia Hardy, Game on Grandparents Host said: "It's been such a pleasure to see all of our families spend time together and learn from each other, all whilst creating a memory that they'll never forget. I mean who would forget playing on an esports stage in front of a live studio audience just like the pros?
Premiering on CBBC and BBC iPlayer Monday the 15th August at 9:10am every weekday morning for two weeks. All episodes will be available to watch again on BBC iPlayer.
Grandparents and Gaming, what's not to love?
Indian Olympic Association felicitates Bronze Medallist contingent of Dota 2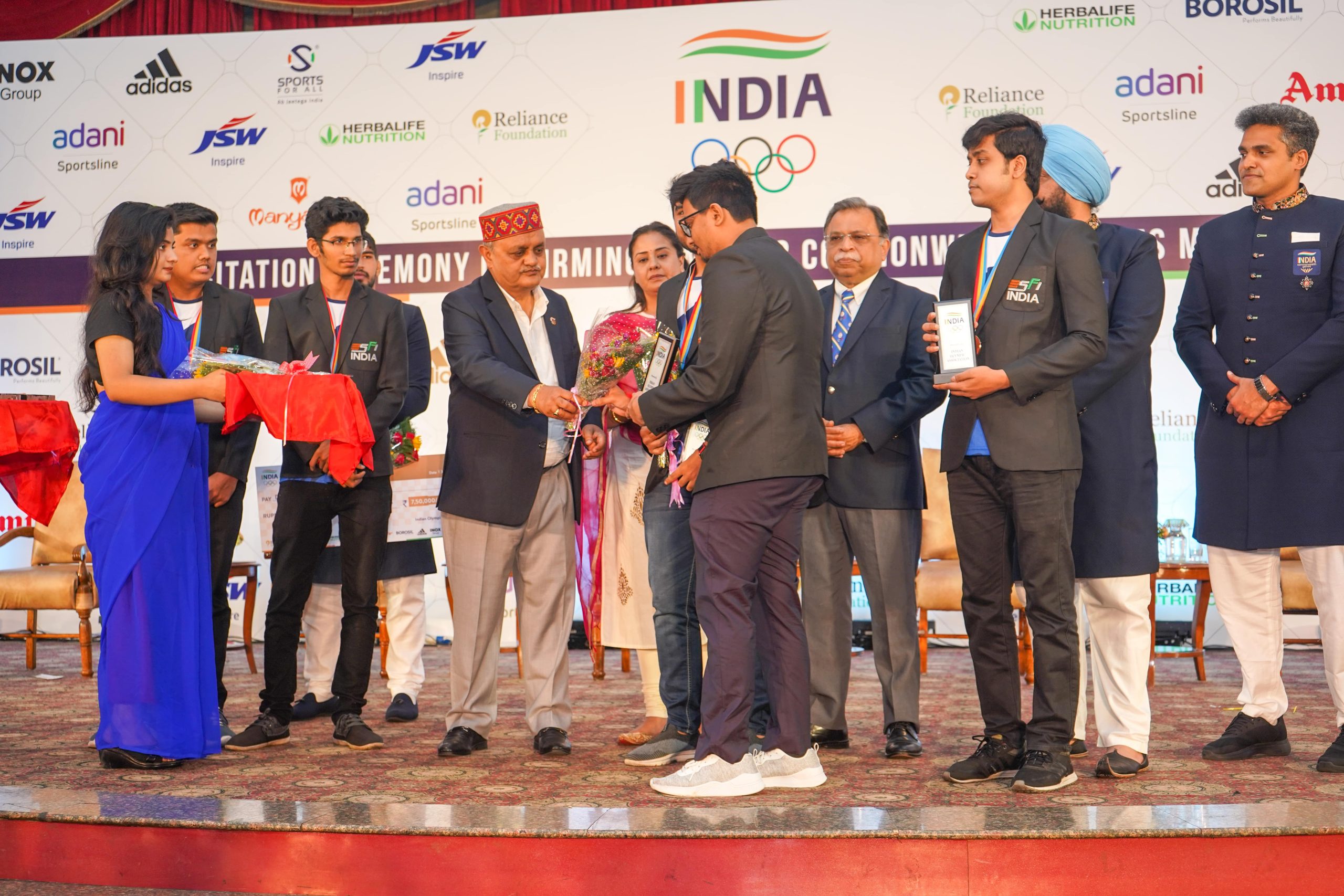 Reading Time:
2
minutes
The Indian Esports contingent was in attendance with the mainstream sports athletes that were rewarded for bringing laurels to the country at Commonwealth Games
The Indian Olympic Association (IOA) felicitated Team India's Birmingham 2022 Commonwealth Games medal winners at The Ashok Hotel, Chanakyapuri, New Delhi, on the evening of August 13. All bronze medallists of the Indian DOTA 2 team – Moin Ejaz (captain), Ketan Goyal, Abhishek Yadav, Shubham Goli, and Vishal Vernekar were presented with the appreciation memento in a felicitation ceremony for their exceptional accomplishment at the recently concluded Commonwealth Esports Championship.
Several dignitaries, including IOA Acting President Mr. Anil Khanna, General Secretary Mr. Rajeev Mehta, Treasurer Mr. Anandeshwar Pandey, Team India's Birmingham 2022 Commonwealth Games Chef de Mission Mr. Rajesh Bhandari, General Team Manager Mr. Maninder Pal Singh, and former IOA president Mr N. Ramachandran, graced the occasion and felicitated the medallists.
This was the very first time that an Indian Esports contingent had been invited to the felicitation ceremony along with the other mainstream sports medallists.
"It is an unforgettable day for the rest of the team and me. To have the opportunity to be here with the other medallists from various sports and get awarded by the Indian Olympic Association for a medal in Esports is a very special achievement. All of the efforts that we took throughout our journey have finally started to bear fruits, with this being just the beginning. We are going to go with twice the energy and motivation into the Asian Games to do even better for the country." said a proud Moin Ejaz, captain of the Indian DOTA 2 Team.
The Indian contingent met with renowned sports personalities such as Harmanpreet Kaur (Indian Women's Cricket Team captain), Bhavina Patel & Sonalben Manubhai Patel (Para TT Player) and Deepak Punia (Indian wrestler) and enlightened them about Esports as well as the basics of DOTA 2, the video game in which they clinched the bronze medal. The contingent also conveyed that Esports will be a proper medal event at the upcoming Asian Games 2022.
"Finally, Indian Esports has found a place on par with the other sports in the country. To be recognised by the IOA for the DOTA 2 contingent's achievement amongst the country's finest athletes feels like a cherry on top of the cake of winning the bronze medal. The trajectory of Esports in India has seen its fair share of highs and lows, but with the Asian Games coming up, the only way seems to be upwards from here. The expectations are undoubtedly high now because of the bar that has been set, but we have complete faith in our Esports athletes to transition this form in the upcoming international competitions and make the country proud.", said Lokesh Suji, Director of Esports Federation of India and Vice President of the Asian Esports Federation.
The IOA officials congratulated the DOTA 2 team on their historic bronze medal, which the ESFI believes is a testament to the relevance of the Commonwealth Games given the rise in popularity esports in India is expected to witness following the national team's medal-winning feat in the inaugural edition of the Commonwealth Esports Championship.
One of the country's top sports and Esports specialised communication firms, Artsmith – Concepts & Visions, India's Leading Multiplex chain INOX and Leading sports psychologist org Mandeha continue their support as the communication, multiplex & sports psychologist  partners of ESFI, respectively.
Live 5's Gem of a Joker InstaPots™ launches exclusively with William Hill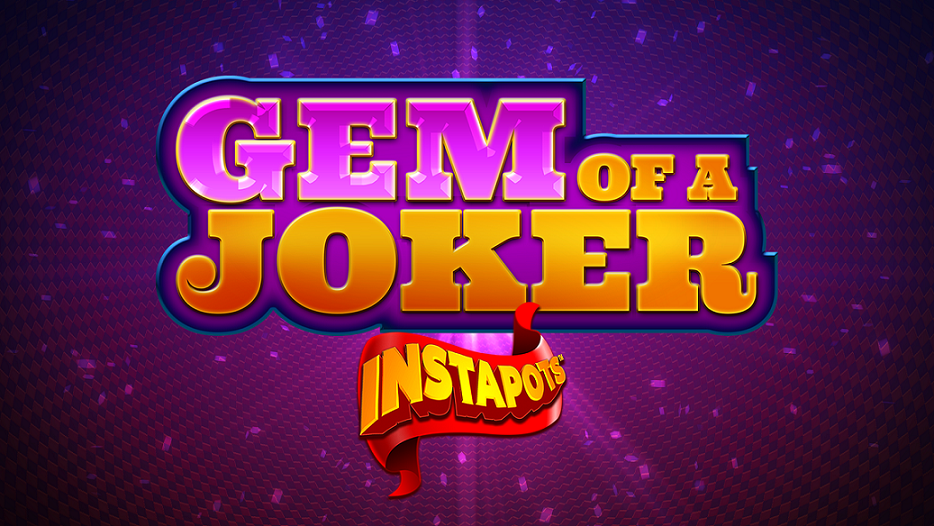 Reading Time:
2
minutes
Studio's latest blockbuster slot features new jackpot bonus that awards Multipliers of between x5 and x2,5000 the player's stake
Live 5 is taking players deep into a Jester's dream in the latest slot to leave its production line, Gem of a Joker InstaPots™, which will launch exclusively with William Hill before going on global release in September.
As the name suggests, Gem of a Joker has been hooked up to Live 5's InstaPots™ feature which offers the chance for players to trigger one of five Multiplier jackpots – Mini, Minor, Major, Mega and Ultra on every spin.
These jackpots are no laughing matter; a jackpot is unlocked when between three and five InstaPots™ Scatter symbols land anywhere on the reels to award stake Multipliers of x5, x25, x50, x250 and x2,500 respectively.
InstaPots™ are not progressive so do not require a stake contribution to increment nor do they require a re-seed value once triggered. Instead, they simply pay a fixed amount each time they are hit.
The Joker action does not stop there. The Jester acts as the Mystery symbol and when they land, they animate and transform into one of the five top paying symbols including Wilds.
Gem of a Joker InstaPots™ sits at the higher end of the volatility scale and has a return to player of 94.00%. The max win potential is 2,500x the player's stake.
As with all Live 5 slots, it is available in 30+ languages and has been certified for launch in key markets including the UK, Spain, Sweden, Italy, Denmark and all Malta Jurisdictions.
Lloyd Butler, CEO of Live 5, said: "Gem of a Joker is the first game to include our InstaPots™ feature, which delivers unrivaled excitement and big win potential with each spin. That it is not progressive, nor requires a stake contribution or re-seeding, adds tremendous anticipation to the game.
"When combined with Mystery symbols, and the game's high volatility, the gameplay is fast-paced and fun. We are thrilled to be launching Gem of a Joker exclusively with William Hill and for it then to go on global release next month.
"The team really is on a roll at the moment and Gem of a Joker InstaPots™ will further establish Live 5 as a leading provider of player-favourite online casino content."