NSoft exceeds growth expectations, delivering strong Q4 2021 results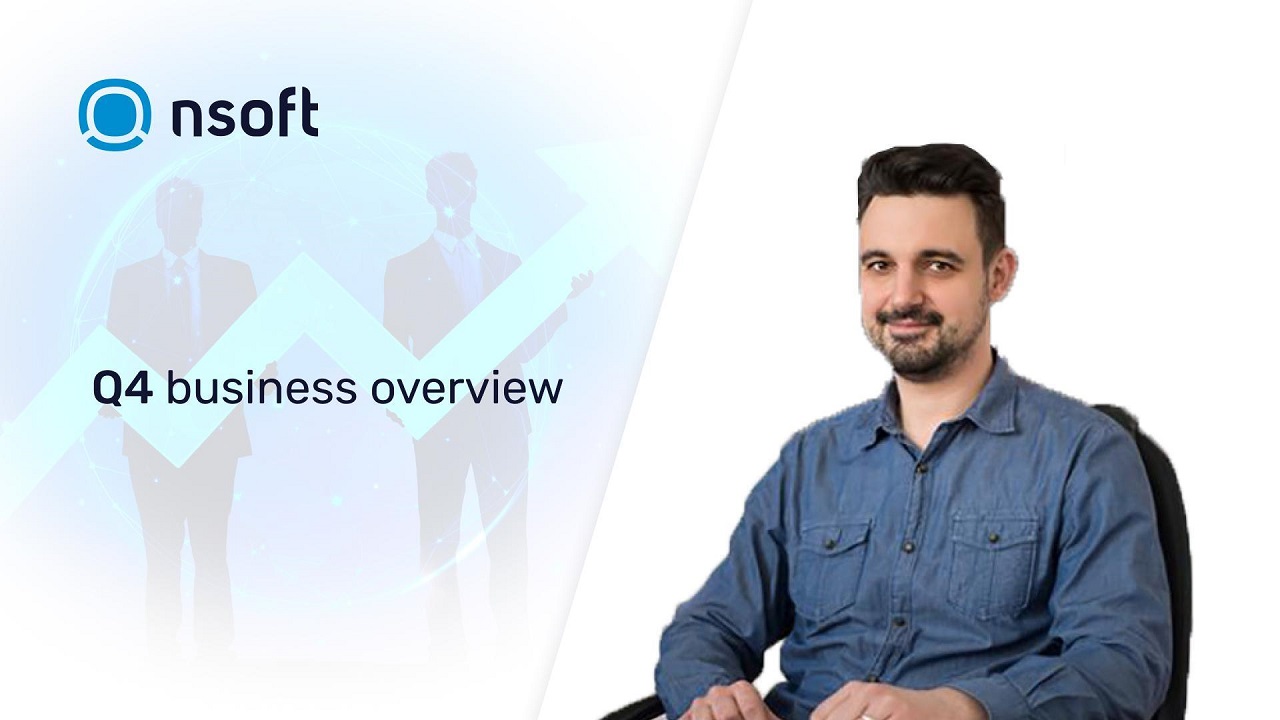 Reading Time:
3
minutes
by Dražan Planinić, COO at NSoft 
The dawn of the second COVID-19 year was all but the COVID-coloured. The entire 2021 was shaped to fit our further development and the expansion of the business, therefore the last quarter of the year was a worthy closure.
The markets where NSoft is traditionally strong continued to grow steadily with new customers, some returning customers and enhancing co-operation with the existing ones. Fourth-quarter results reflect NSoft's strategic investments in its core product categories. The overall stake in Q4 2021 grew by 20% YoY and the number of tickets surpassed Q4 2020 data by 12%.
Stake growth by the distribution channels:
Land-based betting business: 22.5%
Online: 14.3%
Land-based vs online business ratio continued to improve in Q4 2021. A great portion of new business in 2021 was online with notable growth for some particular games. The most prominent was Roulette and Next Six draw-based games together with Virtual Penalty Shootout and Greyhound Races from the virtual sports betting and racers categories.
Optimove CRM Marketing Solution integrated into our Seven Sportsbook platform
We were closing the integration process with the industry-leading CRM Marketing Hub Optimove in the last quarter of 2021. The partnership with Optimove came as we aspire to provide the best-in-class solutions for betting operators to boost player lifetime value, boost retention rates, and significantly scale multi-channel personalization. Balkan Bet, a long-time client of ours, was the first one to introduce Optimove's AI-mapped CRM. The system allows the operator to maximise players' lifetime value by micro-segmenting its audience and ensuring that every player is approached with the most personal message, every given time across every channel. The time of Dear Customer is long gone. Both the players and the operators know better and are aware that personalisation of the message and the delivery of the exact content player needs is imperative. Players don't want to be bothered with irrelevant information.
T-1000 Self-Service Betting Terminal on US Market
In the previous quarterly update, I have announced the partnership with Suzohapp, a world leader in the manufacturing and distribution of gaming, amusement and sports betting products. Suzohapp carries a vast portfolio of components available for immediate distribution and for developing custom-built solutions. The company is our representative for the US market and already in Q4  2021, T-1000, Stark's premium self-service betting terminals, were sold to the first buyers.
The certification of the terminal for the USA was done before in Q3 2021.
Industry recognition: GGA 2022 nomination in the category Retail Supplier of the year
In December 2021, we received one more confirmation of excellence. NSoft has been shortlisted for the Global Gaming Awards London 2022 in the Retail Supplier of the year category.
NSoft's betting platform serves more than 60,000 devices daily, with a 20% increase in the number of punters and it is used by clients across 5 continents. This decision was merited by unique solutions for the retail business such as Remote device management that provides a sense of presence in any given betting shop by having full control over devices and daily operations even if you are physically miles away from it. Once again we are honoured and humbled to be recognized as one of the industry's leading betting and gaming suppliers.
In total, NSoft has been shortlisted for 23 awards in 2021 in different categories – from Sportsbook and individual games to iGaming platform categories.
Lottery in Retail
In Q4 we have extended the Lottery to the retail channel as well. NSoft Lottery is provided through Betradar Unified Odds Feed (UOF), which covers 160+ lotteries from over 30 countries. Also, UOF minimises the possibilities of errors and disturbances in production. World lotteries have never been closer to the punters. Seven admin platform tool allows operators to choose the custom offer of tournaments and events for printing.
As a result of Sales Boot Camp, an intense one-month-long programme for sales forces we have conducted during the course of October and November, we are richer for four new colleagues in our Business stream. New forces in Sales have already tackled the challenges of constant growth in clients and new markets.
We are immensely proud that our Employee Net Promoter Score (eNPS) increased to 61. This indicator represents the number of employees who would recommend their employer as a great place to work. The scale is ranging from -100 to +100 and is the ratio between employees detractors and employees promoters. The eNPS score above 50 is considered to be excellent so we are on the right track when it comes to the power of the team!
In general, hybrid work and clear business strategy and goals, together with healthy and stable corporate culture, helped us navigate throughout the entire 2021 with success.

NRM add experienced Product Support Manager to growing team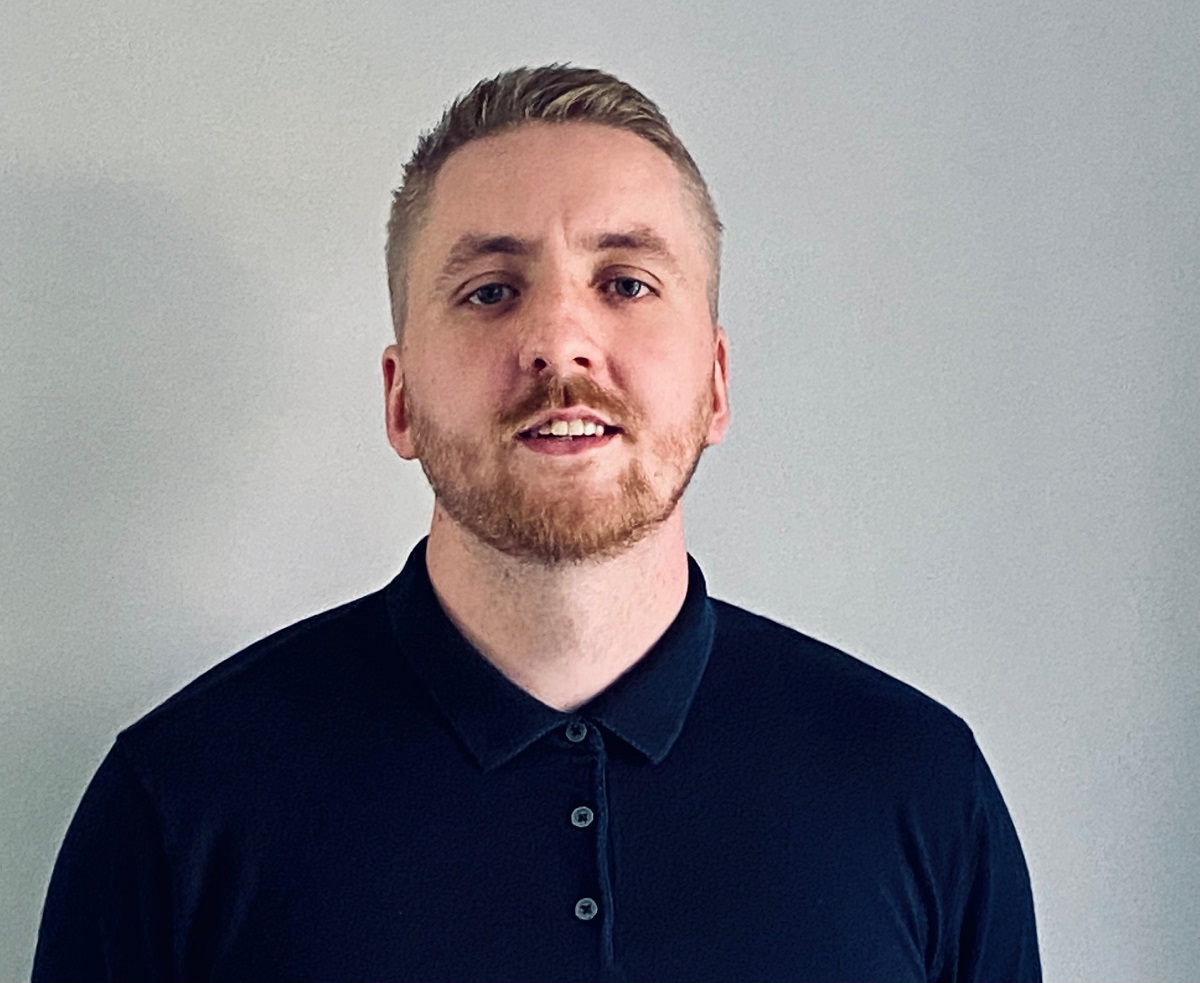 Reading Time:
2
minutes
Jonathon Haynes has celebrated his tenth year in the industry by assuming the newly created post of Product Support Manager at NRM. 28-year-old Jonathon started his industry career at RLMS Sales before moving to Bell-Fruit Games and on to his most recent role as Gaming Sales Division, Field Sales Manager at Inspired. In his new NRM role Jonathon reports to Ian Weatherill, the company's Director of Technology.
Confirming the new appointment Ian Weatherill said: "Jonathon joins NRM at an important and exciting time for the business as we consolidate and continue to grow our market-share in a post-lockdown world.
"He brings with him a really impressive depth of hands-on experience gained first as a Workshop Engineer at RLMS, followed by four years providing after sales care to customers at Bell-Fruit Games a role which also involved training engineers employed by customers. His most recent position with Inspired involved the installation, networking and maintenance of gaming products across FEC, AGC and Bingo sectors.
"Both his experience and his customer-focussed approach fit perfectly with our purpose which is to deliver gaming technology and software solutions right across the gaming and leisure retail space."
Andrew Ludlow, NRM Managing Director, added: "On behalf of the NRM team I would like to extend a warm welcome to Jonathon as he embarks on the next stage in his already successful career.
"I think businesses like and appreciate having access to people who have practical experience of the industry and who understand the operational pressures and challenges they face. Jonathon has amassed a huge amount of experience and I am certain that he will enhance NRM's 'no nonsense' reputation in the market and help our customers to get the very best from their NRM products and maximise their income in the process."
Jonathon Haynes represents the third new team member to join NRM since June alongside Java Developer Kirsty Nicholson and Web Developer Hassan Nije.
CEEGC Budapest '22 Speaker Profile: Joe Ewens – Global Managing Editor at VIXIO Regulatory Intelligence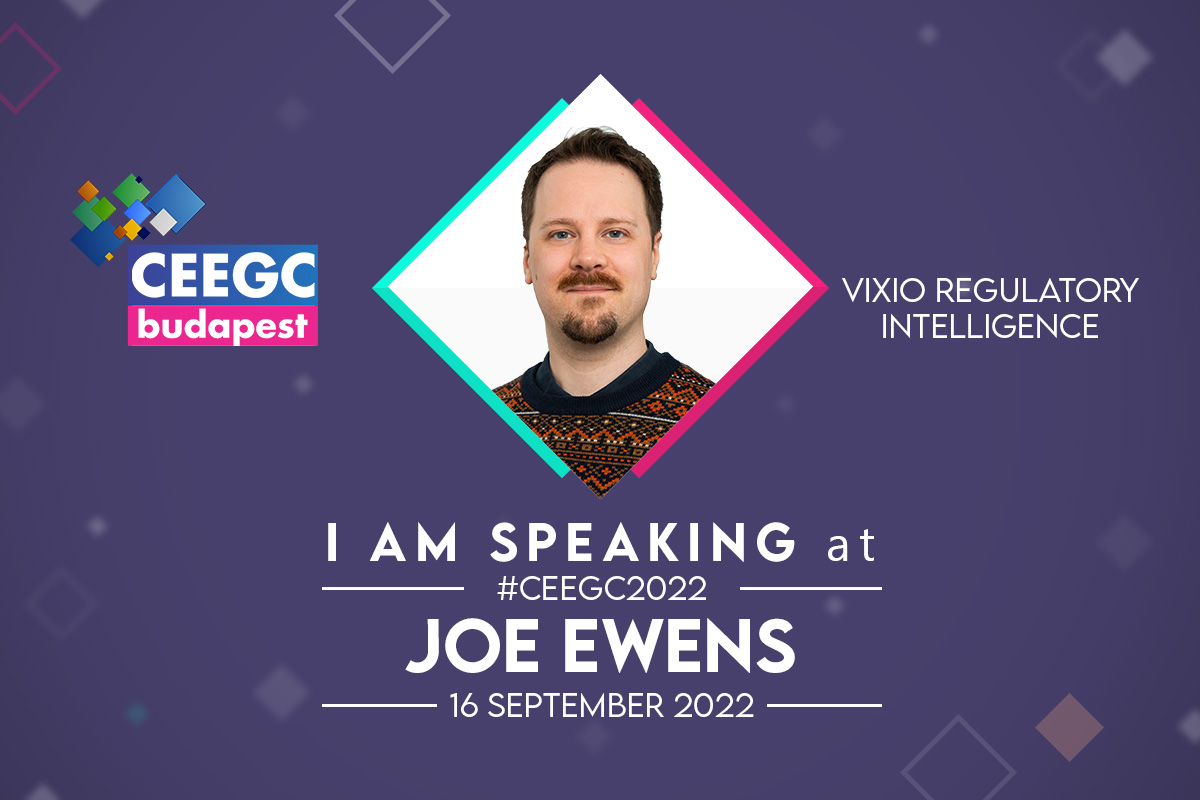 Reading Time:
2
minutes
The 7th edition of CEEGC Budapest and CEEG Awards will take place on 16 September 2022 and welcomes leading operators, service providers, and gambling industry experts from all across Central and Eastern Europe, and the Balkans regions.
Find more details here | Register / Get tickets here 
#ceegc2022 –You are invited to join the eminent gaming conference in the Central and Eastern European region.
It would be our honor to see you at the seventh edition of the yearly Central and Eastern European Gaming Conference which includes several panel discussions about regulatory updates in the region, industry topics, technology workshops, quality networking opportunities, and the prestigious CEEG Awards.
CEEGC and the CEEG Awards is the key event of the Central and Eastern European region during Autumn and brings a wealth of information while also focusing on quality networking.
As mentioned above the conference will take place on the 16th of September in Budapest at The Ritz-Carlton Budapest and is bringing a new format that will allow more interaction among the attending delegates.
The event gathers experts who share their knowledge around compliance-related matters and updates from the CEE, Balkans, and CIS, and even includes talks about the Scandinavian region and North America to the participants! Make sure you are one of them!
Each week we are introducing some of the great minds that are going to share the stage in Budapest and bring you the latest and most vital information.
Today, we are introducing: Joe Ewens – Global Managing Editor at VIXIO Regulatory Intelligence
Joe Ewens is the Global Managing Editor at VIXIO Regulatory Intelligence, where he oversees the company's daily output of news and analysis on the gambling market and its constantly developing regulatory challenges. Joe has been writing about aspects of the European gaming industry since 2008. Prior to his current role, he was the Editor of Coinslot, the historic trade paper for the UK's machine gaming and amusements industries.
Order your Delegate Pass or VIP (Combo) Package (Delegate Pass +Accommodation) now!
The summit has the support of Global Bet and Nordic Gambling as sponsors.
Here is what the participants of the CEEGC series are saying:
"CEEGC 2019 was a very well organized event that included multiple great panels with some of the industry experts discussing the trends across different markets and gaming verticals. Moreover, this event offered excellent networking opportunities with a wide range of representatives from the industry, including operators, providers, suppliers, and regulatory experts. I will definitely attend next year because events like this one add a lot of value to the work I do at Trustly and allow me to stay up to date with the industry changes but also create new collaborations and partnerships." – Vasilije Lekovic, Director of Gaming Accounts at Trustly
Indian DOTA 2 Team Scripted History once again, won the bronze medal at Commonwealth Esports Championship 2022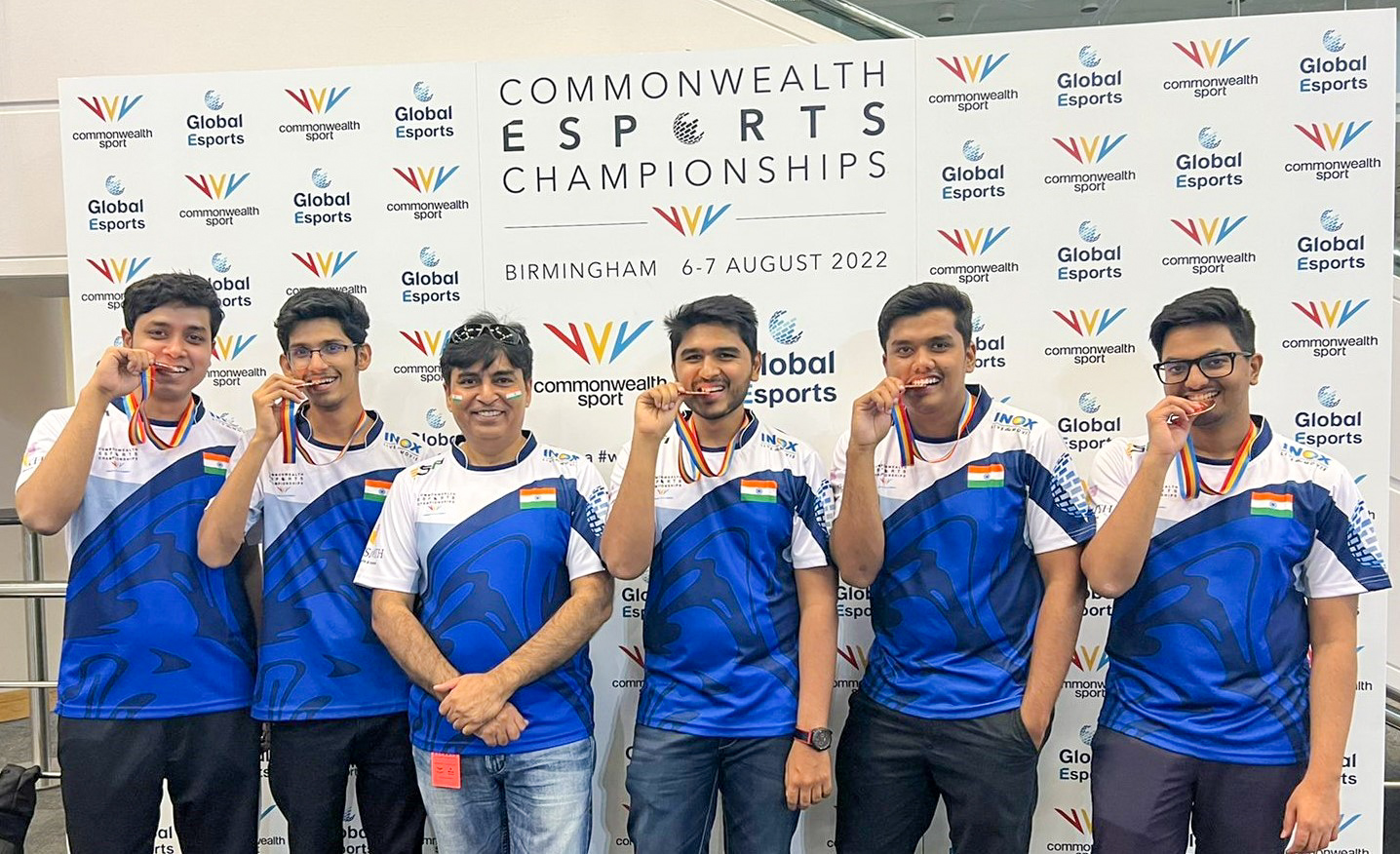 Reading Time:
3
minutes
First, it was during the Asian Games 2018 where Tirth Mehta got the bronze medal in esports (demonstration title) and now the Indian DOTA 2 team produced a power-packed performance to clinch the bronze medal at the first-ever Commonwealth Esports Championship on Sunday.
The Indian Dota 2 team, comprising Moin Ejaz (captain), Ketan Goyal, Abhishek Yadav, Shubhnam Goli, and Vishal Vernekar, defeated New Zealand by 2-0 in a best-of-three format. Despite the early pressure from New Zealand, the Indian contingent kept a cool head and won the first two rounds by taking the enemy's ancient with their intense gameplay and strategies.
"This win symbolises the amount of hard work the team has put in over the years and we dedicate this win to our country. Winning a medal at the Commonwealth was a dream for us and we're super proud as a team. We were very much aware before leaving for Birmingham that the tournament was going to be tough. Keeping in mind the intensity and level of the game on such an international platform, each and every team member gave their best shot during the practice sessions. We have invested a lot of time in preparing the strategies and improving our gameplay, which finally culminated in this win. We would like to thank the Esports Federation of India (ESFI) and Lokesh Suji Sir for their continuous support, motivation & encouragement. We hope that this win will encourage more tournaments around DOTA 2 and other esports titles, which will help the ecosystem as a whole to grow in our country," said an elated Indian DOTA 2 skipper Moin Ejaz after winning the bronze medal.
Earlier in the DOTA 2, India came away with a convincing victory against Wales, got a bye against Trinidad and Tobago, but lost to England. They went on to the semi-finals but couldn't go past Malaysia's team and ended with a bronze medal match with New Zealand, which the team won convincingly.
"This is a historic win. The team DOTA has made the entire country proud by winning the bronze medal in the first-ever Commonwealth Esports Championship 2022. Moreover, it's a dream come true for the Indian Esports Ecosystem as we have won the bronze medal at the Asian Games 2018 as well. The entire esports community is overwhelmed with this win and will fuel many esports athletes to represent India on a global stage in coming years," said Lokesh Suji, Director of Esports Federation of India and Vice President of the Asian Esports Federation.
"Our next stop will be Asian Games 2022, where Esports is a proper medal event, and our focus is to excel in the tournament with multiple podiums finishes and bringing the laurels for our country. The esports community wants and requires esports to be recognised by the government as a sport in India to gain the benefits and support any sports community and athletes would receive. We want our esports industry to grow, develop and be nurtured just like any other sports in India," added Mr Suji.
The Indian team in the Rocket League, which Hargun Singh led with Sandeep Sahani and Rushil Reddy, were not able to make it through after losing out to Canada by 3-0 in the best of five series in their first group stage match. The team faced similar defeats against Wales and England, which resulted in their exit from the Commonwealth Esports Championship early in the group stage.
One of the country's top sports and Esports specialised communication firms, Artsmith – Concepts & Visions and India's Leading Multiplex chain INOX continue their support for this prestigious tournament as the communication and multiplex partners of ESFI, respectively.
Commonwealth Games & Global Esports Federation organised the inaugural multi-nation esports tournament, scheduled in Birmingham from August 6-7. The 2022 Commonwealth Esports Championships were conducted at the International Convention Centre in Birmingham with the presence of the world's top Esports teams. Alongside DOTA2 and Rocket League, PES2022 was also part of the tournament.