Betfan goes live with SIS's Esoccer Competitive Gaming offering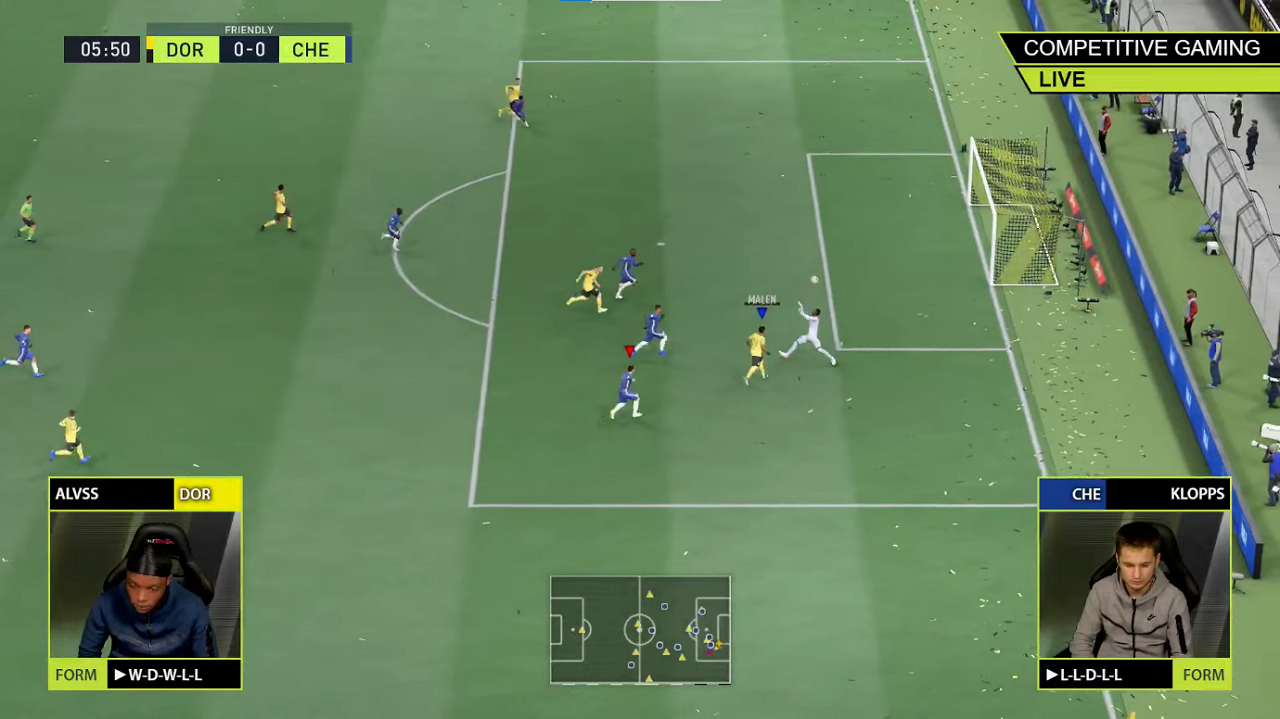 Reading Time:
2
minutes
SIS (Sports Information Services), the leading multi-channel supplier of 24/7 live betting services, has agreed a deal with Polish operator Betfan for its new Esoccer Competitive Gaming esports betting product.
Betfan customers will now be able to watch and bet on live head-to-head Esoccer events between skilled gamers, with a schedule of 24 matches played out across an eight-hour period each day, seven days a week. This output is soon to be ramped up to 24/7 coverage over the coming weeks.
Betfan recently went live with Ebasketball from SIS Competitive Gaming, an end-to-end solution built specifically for sportsbooks, with the launch proving to be a great success returning significant margins for the operator. Betfan's customers have access to live streamed pictures, commentary, on-screen graphics with betting triggers, and data, plus an extensive range of markets and prices for over 150,000 live events a year, including Ebasketball events which take place 24/7 in 5-minute quarters.
The addition of Esoccer matches significantly strengthens the SIS Competitive Gaming product and will allow operators to offer an alternative and exciting form of sports betting, complementing their core offering.
Paul Witten, Commercial Director at SIS, said: "We're very pleased to be adding Esoccer to our SIS Competitive Gaming portfolio and are pleased that Betfan are going live with the content.
"From the initial success of our Ebasketball product with Betfan, it's clear that their customers have really taken to the fast-paced action and multiple betting opportunities that SIS Competitive Gaming provides, and we expect that to continue now they have access to our Esoccer offering."
Mariusz Świętochowski, Managing Director at Betfan, said: "Since partnering with SIS, Competitive Gaming has proven to be a huge hit with our customers, with the high-quality product having helped us to increase engagement and drive incremental revenues.
"Esoccer is very popular so naturally we're delighted to be expanding our esports betting offering through this deal, while we are extremely confident it will be well received by our customers moving forward."
Edict eGaming Celebrates 25th Anniversary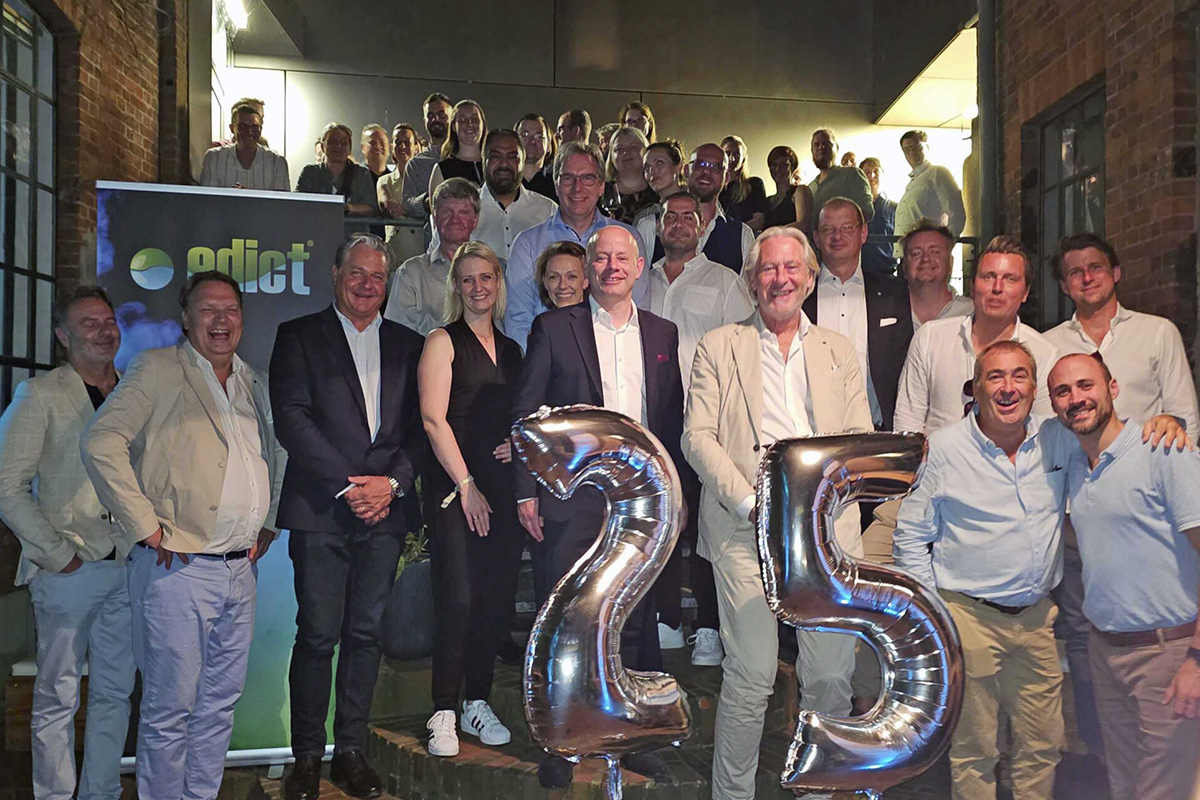 Reading Time:
< 1
minutes
The Hamburg-based company edict egaming GmbH (edict) has celebrated its 25th anniversary.
Founded in 1998 and thus launched as one of the pioneers in online gaming, the developer of casino solutions is today one of the world's leading industry aggregators. On 7 September, around 100 guests gathered in Hamburg's Altona district to celebrate the 25th anniversary together. During a harbour tour and dinner, employees, friends and long-standing partners looked back on the company's history.
Edict egaming GmbH's CEO Dominic-Daniel Liénard said: "To celebrate this anniversary with so many of you who have been part of this journey is a very special moment for me. Our 25th anniversary is not only a special opportunity to acknowledge our enduring presence in the market and our extensive network of reliable partners, but also to thank our employees who have made this success possible in the first place."
Since its foundation, edict egaming GmbH has set a number of milestones, starting in 2002 with the development of the first online casino systems in Germany for the casinos in Wiesbaden and Hamburg, edict became the first licensed provider worldwide to stream roulette from a landbased casino on the internet. 2014 saw the introduction of the Game Solution, which enables customers worldwide to integrate the broad games portfolio. In addition, edict has been part of the Gauselmann Group since 2008. Since then, the company has licensed the popular Merkur games in the individual jurisdictions and delivered them via its proprietary Aggregator Solutions to a variety of casino and sports betting platforms.
New Era Optical Technology from Scientific Games Will Enhance Lotto Hessen Retail Experience in Germany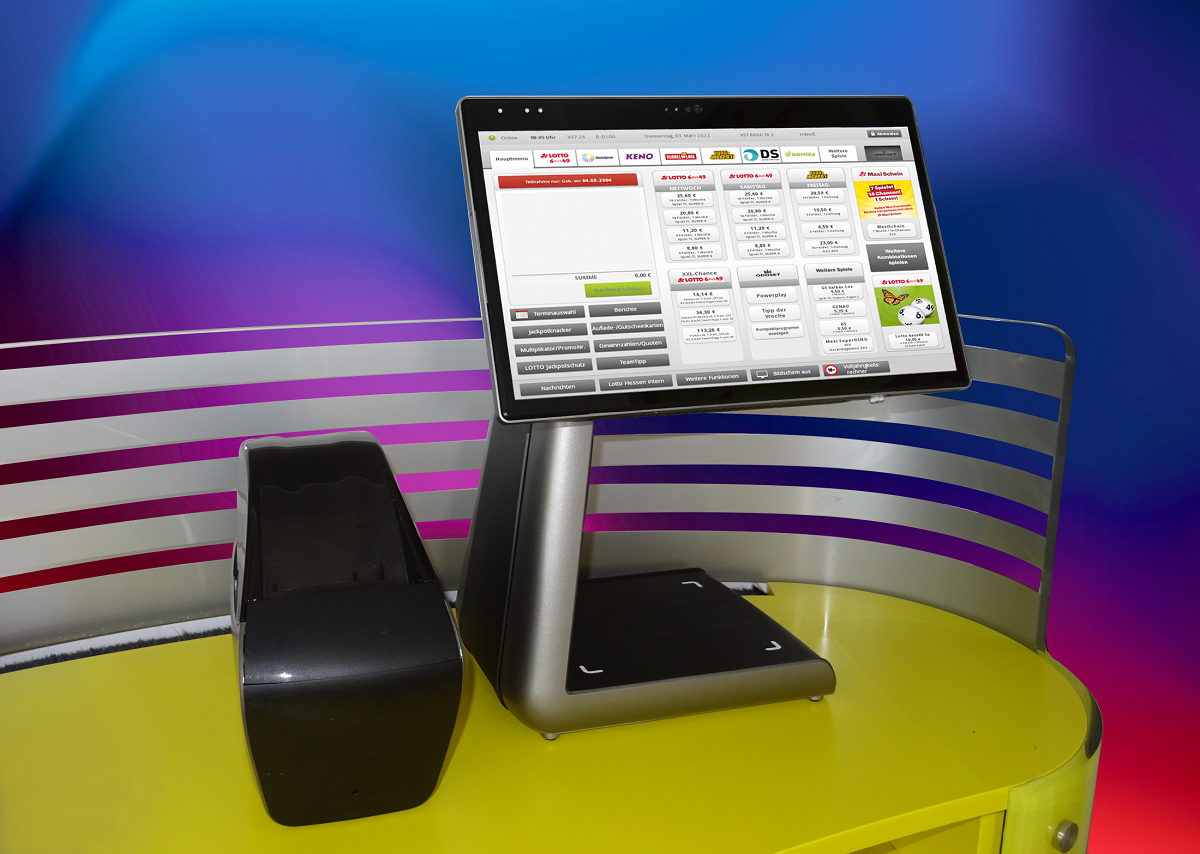 Reading Time:
2
minutes
Company's Advanced Retail Terminals and New Gaming System Support Lotto Hessen's Ongoing Tech Modernization
Scientific Games will bring the company's camera-based lottery retailer technology to Lotto Hessen in Wiesbaden, Germany through a new contract. Moving the lottery retail experience beyond reliability to maximum transactional transparency for both retailers and players, 2,200 of the company's Contour.v terminals will be installed at Lotto Hessen retailers. Lotto Hessen's gaming system is currently being converted to Scientific Games' advanced SYMPHONY system as part of the Lottery's ongoing technology modernization initiatives.
Offering both clerk and player HD screens, contactless player interactions and mobile scanning, the Contour.v terminals represent Scientific Games' new era lottery retailer technology. The Contour.v was innovated by the company as its newest, high-performance terminal to meet evolving market demand in the lottery retail environment.
Martin J. Blach, Managing Director for Lotto Hessen, said, "For 20 years, Lotto Hessen has successfully led with Scientific Games' support to continually offer our retailers and players a modern lottery experience. The camera-based Contour.v terminals are part of our overall plan to continue innovating that experience and responsibly adapting to retail trends and consumer behavior."
Lotto Hessen is one of the first in-market implementations of Contour.v globally. The camera-based terminals feature an open and transparent ticket scan area and HD screens configurable for both clerk and player view. The company's new line of Contour terminals was designed with durability and an unparalleled user experience in mind. A sleek, uni-body eliminates unnecessary parts, making Contour terminals extremely reliable. Unique, advanced optics technology enhances speed of service. The Contour terminals also offer easy processing and a variety of options for ongoing software upgrades.
"The lottery ecosystem is increasingly complex and Scientific Games' global innovation teams continue to respond with advanced retail and digital systems technology that we have become known for in the lottery industry. We have invested in the best camera-based terminal solution for international markets with the Contour.v technology," said Matthias Müller, VP of Sales & Marketing for Scientific Games. "Our modular solutions and third-party integrations, coupled with state-of-the-art technology allow lotteries flexibility without diminishing quality and reliability. The Contour.v terminals signify a new era for Scientific Games with the most advanced optics and pattern recognition software."
In addition to retailer technology, the company provides Lotto Hessen's gaming systems technology, instant game management system and sports betting solution, as well as instant scratch games and the Scientific Games Enhanced Partnership, a technology-driven instant game management program that drives sales performance.
PRAGMATIC PLAY SCALES SWISS OPERATIONS WITH GAMRFIRST PARTNERSHIP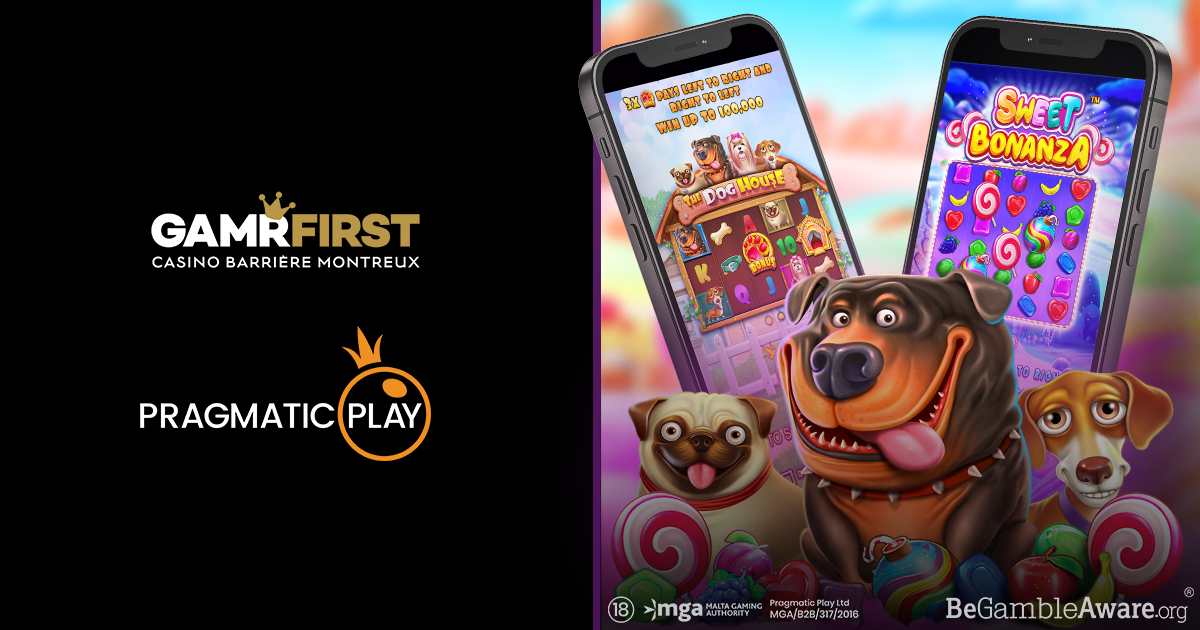 Reading Time:
< 1
minutes
Pragmatic Play, a leading content provider to the iGaming industry, has bolstered its Swiss market footprint following a commercial agreement with GAMRFIRST operated by Casino Barrière Montreux (Barrière Group).
Pragmatic Play's acclaimed Slots portfolio is now live on GAMRFIRST.ch, the online arm of the established land-based casino provider.
As part of the agreement, 50 titles are live on the operator's platform, including the popular titles Sweet Bonanza ™ and The Dog House™.
Following on from a string of successful partnerships, the latest deal is set to be a catalyst for continued growth for the provider.
Irina Cornides, Chief Operating Officer at Pragmatic Play, said: "Casino Barrière Montreux is highly regarded in Switzerland, where Pragmatic Play continues to expand its presence.
"We're delighted to welcome the operator's GAMRFIRST brand to our growing customer base in this key regulated market. The online casino shares our commitment to creating safe and enjoyable gaming experiences, and its players can now access our entire portfolio of premium Slots."
Patrick Ballestraz, Head of Online at GAMRFIRST.ch, added: "Pragmatic Play's industry-leading Slots portfolio makes a wonderful addition to GAMRFIRST, with its captivating titles already proving a success with players throughout Switzerland.
"The announcement will undoubtedly go down well with our customers who will be familiar with the studio's games, as well as build momentum and leverage our position in the Swiss market."