Affilka by SOFTSWISS Announces New Partnership with The Phone Casino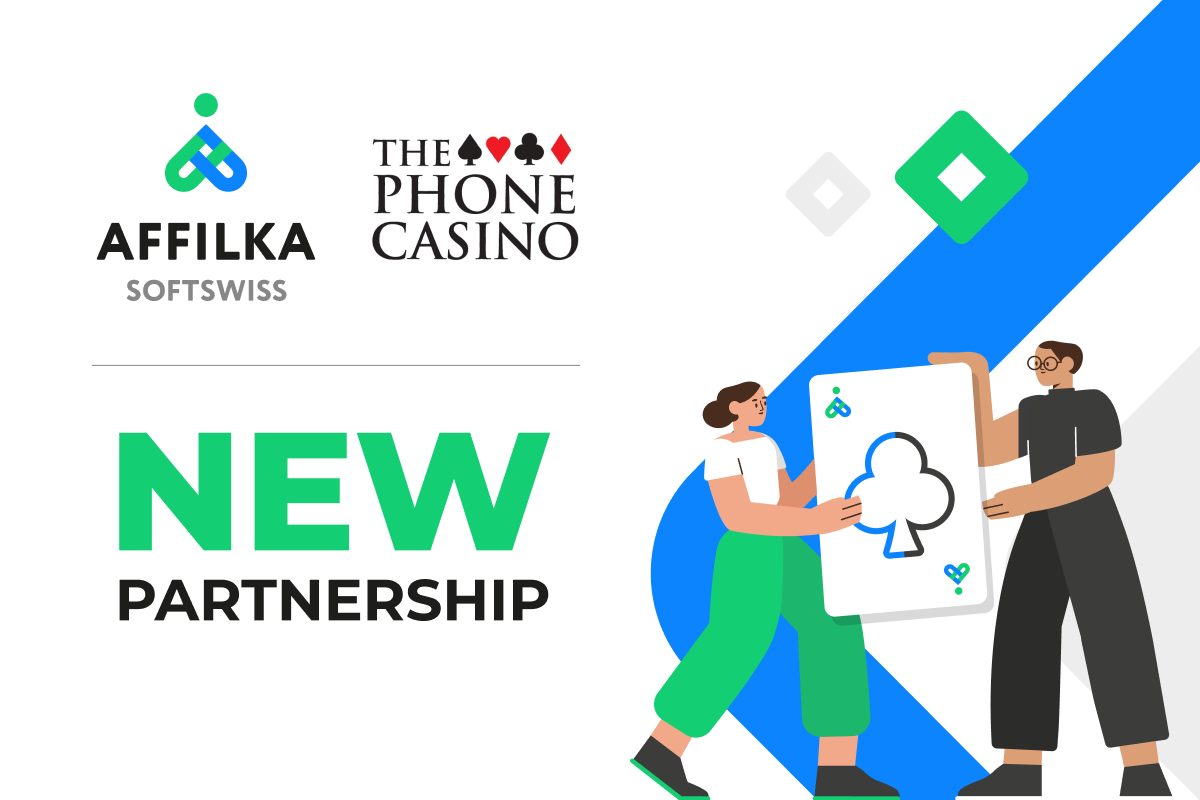 Reading Time:
2
minutes
Affilka by SOFTSWISS is pleased to announce that The Phone Casino, a project of Small Screen Casinos Ltd. has joined the list of operators that have partnered with the affiliate marketing platform. The Phone Casino is one of Affilka partners to have received permission from the United Kingdom Gambling Commission (UKGC) to operate on the UK market.
As part of the cooperation, The Phone Casino will be able to strengthen its brand position and find new ways for promotion through its affiliate program, Small Screen Casinos. At the moment, The Phone Casino uses Profit and Loss tracking tools and reporting but is planning to expand this list to include the payment systems in the near future. 
The Affilka affiliate management software platform is one of the leading solutions on the iGaming market. It will be useful for promoting casinos, sportsbooks and poker rooms with affiliate programs that are customised for each client. This helps organise affiliate activities based on business requirements, collect detailed player statistics and optimise marketing costs. 
Affilka's tools, which will be useful in work, include: 
built-in payment processing (Neteller, Skrill, Cryptoprocessing, and Bank transfer)

detailed partner and player reports available within the affiliate program interface, in CSV, JSON and XML formats as well as via the API

simple management of banners and affiliate landings

flexible commission constructor (RevShare, Hybrid, CPA and CPL)

many postbacks options

a single affiliate program for multiple brands and products
"I am pleased to announce that The Phone Casino and Affilka are launching the Small Screen Casinos affiliate program, which will be a great and effective tool for casino development and growth. Affilka offers user-friendly and easy-to-use affiliate and player solutions. With our platform, The Phone Casino will be able to analyse player behaviour and use this knowledge to drive their business", said Anastasiya Baravaya, Product Owner at Affilka. 
"We are proud to announce the evolution of our bespoke platform, by integrating with SOFTSWISS and Affilka. SSC is now able to offer affiliates the chance to participate and promote our product in multiple markets. The Affilka platform gives our partners transparency and further allows them to leverage SSC's successes and by giving them a real competitive edge when promoting SSC's brands", commented Taj Ratta, Co-Founder of Small Screen Casinos Ltd.
 About SOFTSWISS
Affilka by SOFTSWISS is an affiliate management platform for iGaming operators. The platform enables operators to manage affiliate partners across multiple brands, optimise marketing spend, and analyse player ROI from partners.
SOFTSWISS is a widely–acclaimed iGaming expert, supplying certified software solutions for managing online gambling operations. The company has an international team, which counts 1,000+ employees and has an official presence in Malta, Belarus, Poland and Georgia. SOFTSWISS holds a number of gaming licences, including Curacao, Malta, Estonia, Belarus, Belgium, Sweden, Nigeria, Ghana, Serbia and Greece. The company has a vast product portfolio, which includes an Online Casino Platform, Game Aggregator with thousands of casino games, the Affilka affiliate platform, Sportsbook Platform and the Jackpot Aggregator. In 2013 SOFTSWISS was the first in the world to introduce a bitcoin–optimised online casino solution.
About Small Screen Casinos Ltd
Small Screen Casinos Ltd is an independent operate licensed by the Gambling Commission nd the Alderney Gambling Control Commission. SSC is both a B2B provider of software and solution to teh gaming industry as well as a B2C operator in certain regulated markets.
Boomerang Sportsbook at SBC Summit Barcelona: Simplifying Affilate Business and Initiating Great Collaborations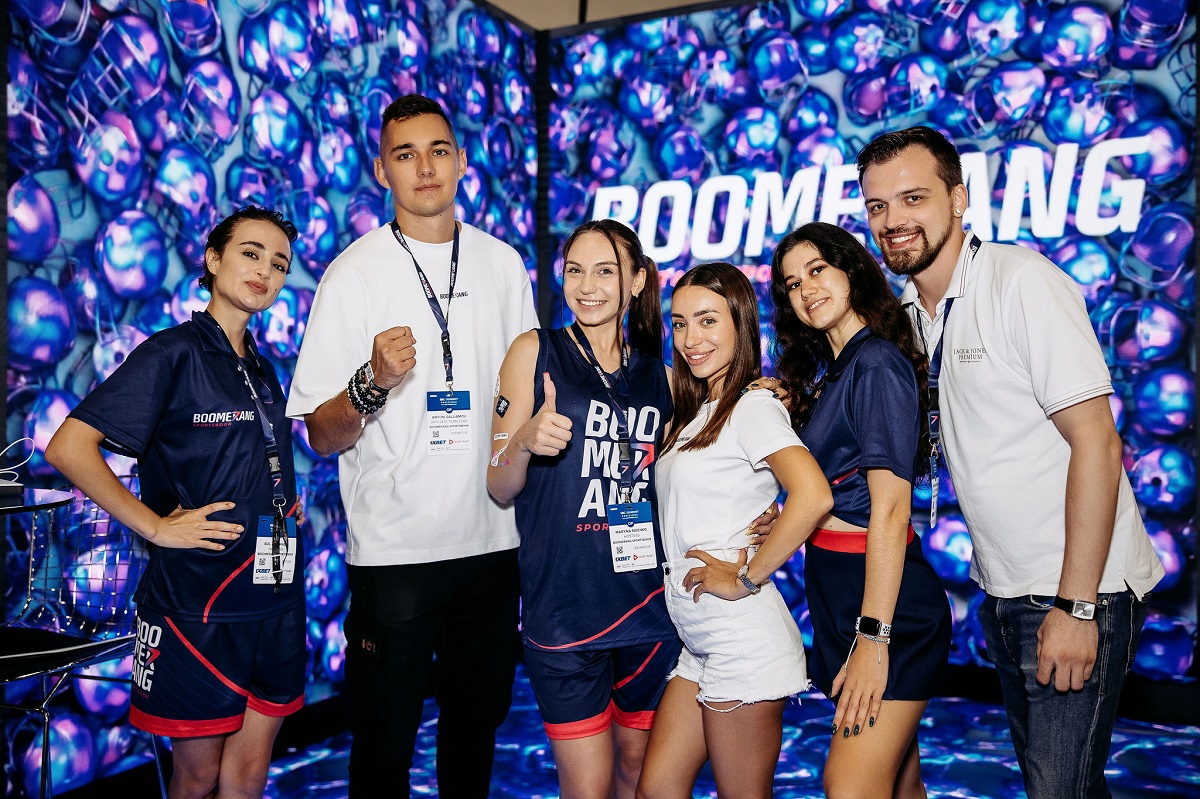 Reading Time:
2
minutes
Boomerang Bet underscored its position as an industry collaborator, offering to go beyond the usual market conditions by providing a personal approach and complete automation of business processes, along with ease of interaction for its partners.
Boomerang Sportsbook showcased its global potential to European and international partners at the recently concluded global betting and iGaming show, SBC Summit Barcelona. In the dynamic betting industry, Boomerang Sportsbook stands out with a simplistic yet efficient approach to traffic management. The brand unveils a streamlined partnership format, facilitating rapid global transactions with an annual payout turnover of €30,000,000. This collaboration is strengthened by transparent payout structures, adaptive to various business scales without earning limitations. Boomerang provides continuous multilingual support through dedicated support managers and detailed analytics tools, fostering mutual growth and success.
Boomerang Sportsbook's expertise in converting clicks into deposits promptly sets it apart in the sector. This dedication not only simplifies various processes but also eliminates the need for partners to have in-depth   understanding of  betting.
During the SBC Summit, Aleksandar Tolsuzov, Key Account Manager-Operator at Raketech Group, a newly assimilated business partner stated, "I've been closely monitoring Boomerang Sportsbook's progress for a great while. Their pioneering approach and consistent growth have piqued my interest. The SBC Summit Barcelona was the ideal venue to solidify our partnership, which I consider one of my most significant to date. I look forward to the heights this collaboration will reach."
Initiating a contract with Boomerang is a streamlined process, concluded within a few hours, facilitating quick business promotions. Once onboard, partners can anticipate unwavering support, testament to Boomerang's dynamic and adaptable business model, guaranteeing uninterrupted communication and exhaustive assistance to global partners through its 24/7 multilingual support service.
Boomerang is broadening its reach to foster meaningful dialogues and connections, particularly in the Emerging Europe region, including Central and Eastern Europe. This initiative, focused on inclusivity and democratic principles, aims to fuel innovation and growth, encouraging both social and economic progress in emerging markets.
"The SBC Summit Barcelona was focal point in affiliate discussions for us, serving as a platform for meaningful interactions with our partners, understanding their visions and expectations. We're committed to maintaining an open line of communication, ensuring that our collaborations are mutually beneficial. It's all about steering our partnerships towards shared success," – Vitalii Prokofev, CEO of Boomerang Partners Boomerang Sportsbook, commented.
QiH Group bolsters UK headquarters with three new hires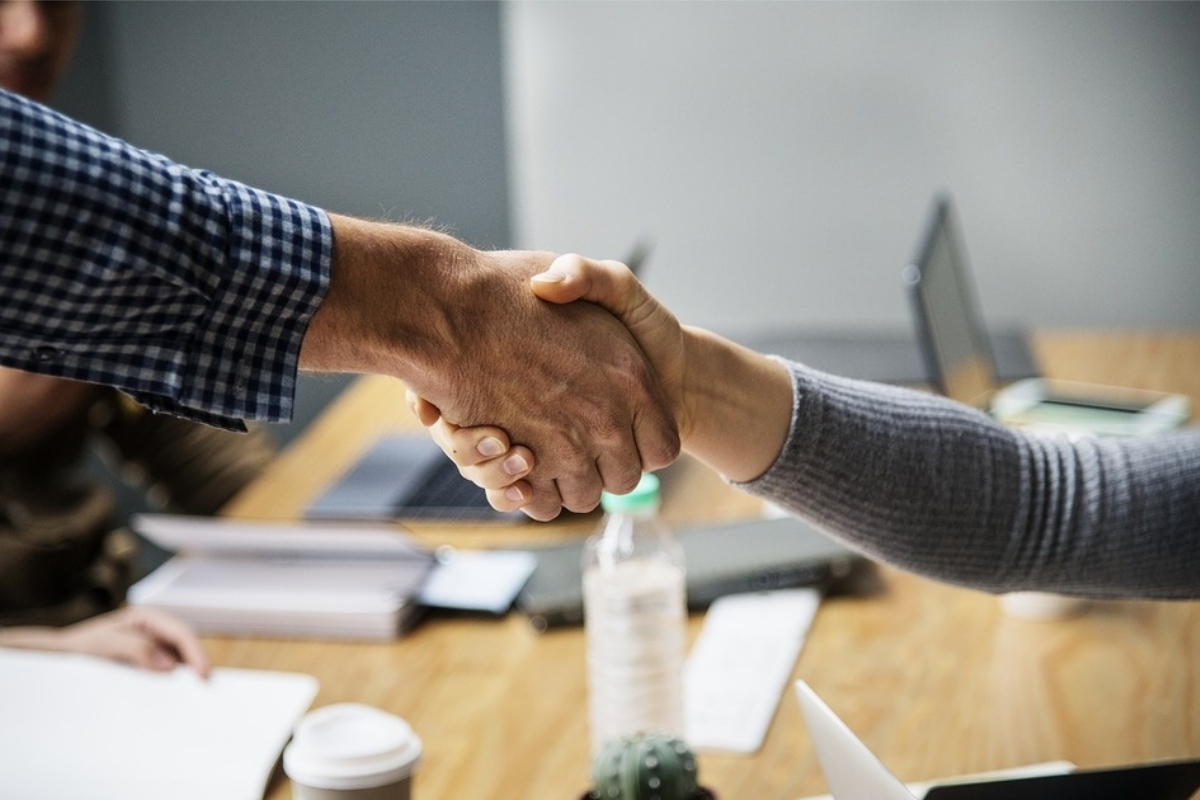 Reading Time:
2
minutes
Fast-growing company attracts new recruits from Entain, Meta and Flutter
Affiliate and white label operator QiH Group has announced the appointment of three new members in its UK team as it seeks to drive further expansion of the business.
The first of the trio of new hires is Stergios Titos, who took up the role of paid social lead in mid-August. He joined the company after four years at Entain, where he was digital acquisition manager working across brands such as Bwin. Prior to that, he was at STech Technology.
The second is Jane Sumbilla, who joined in August as talent acquisition lead. Jane's most recent post was at Meta, where she worked as a recruiter for just over a year after joining from language learning platform Busuu.
Finally, Max Ciliberto began at QiH this week as head of PPC. Ciliberto has close to 15 years' experience in the gaming industry, having most recently worked at Flutter. He joined Flutter when it acquired The Stars Group, where he had been working since 2013. His first role at that company was as PPC and paid social manager, and during his decade at the firm he worked his way up to senior paid search team lead.
Jamie Walters, CEO at QiH Group, said: "We're really delighted to have such high-calibre candidates joining our team. It's a strong reflection of the company's growth that we are able to attract so many strong hires.
"We have achieved sufficient scale to attract the likes of Stergios, Jane and Max, and the growth potential we have ahead of us is getting great people excited about joining our team."
Walters said Sumbilla's remit would include ensuring the company brings on board more similar recruits.
"Jane has been brought in to facilitate our headcount expansion, which we are expecting to continue for the next two years as we drive our business forward," he said.
Commenting on her appointment, Jane Sumbilla said: "I was impressed by QiH's strong emphasis on values and culture and I'm keen to make sure these are effectively communicated to other potential new hires."
On the other new recruits, Walters said: "Paid media is growing very fast for us and both Stergios and Max will help drive the expansion even further, enabling scalable and sustainable sources of traffic that will allow us to grow both internationally and in terms of verticals. We want to expand the sport side of our business and we are also keen to explore the possibility of entering new jurisdictions in future."
Stergios Titos said: "I'm really excited to be heading up QiH Group's paid social team. The company already has a strong focus on this area but I believe with a new structure and strategy in place, we can leverage this channel much further."
Max Ciliberto added. "QiH has experienced strong growth in recent years and I'm extremely pleased to be joining such a fast-growing company. I'm looking forward to using my experience to improve its growth trajectory even further."
How can iGaming leverage AI to its full potential?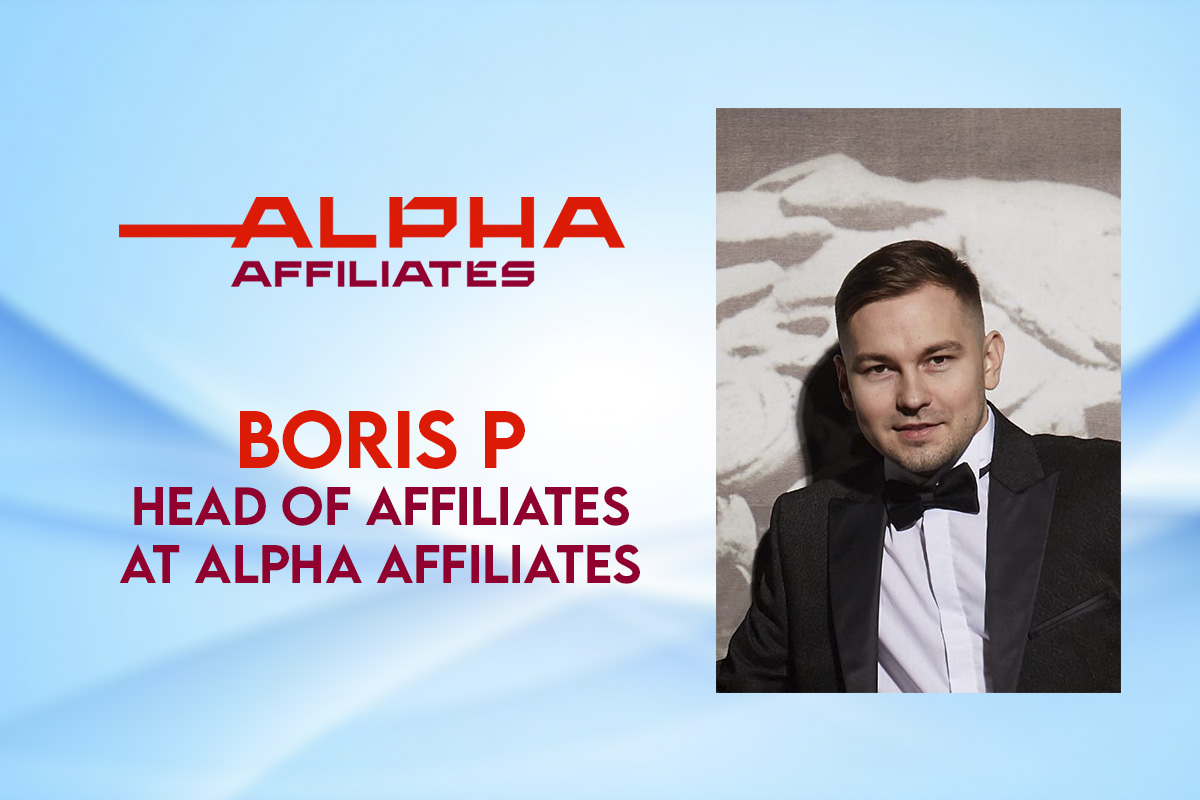 Reading Time:
4
minutes
Author: Boris P, Head of Affiliates at Alpha Affiliates
No matter the industry or sector, AI has become a focal point for discussion, fuelled by ChatGPT and other large language modeling applications. Such technologies are highlighting AI can be used to drastically improve cost-effectiveness, operational efficiencies and customized experiences.
This is particularly true within the iGaming space. The industry at large is experimenting with AI across a range of services, understanding its potential, limitations and ways it can be effectively integrated. Such experimentation demonstrates the willingness of the iGaming industry to fully embrace innovation unlike other sectors which traditionally slow to react to new technologies.
However, with any new technological trend, I firmly believe a measured and objective approach is warranted. By this, I mean that rather than simply adopting and championing the benefits of AI, iGaming businesses need to be critical. The needs of their customers, partners and wider professional network has to be prioritized.
This has been our approach at Alpha Affiliates, and through our critical adoption and experimentation with AI, there have been three standout trends with the potential to drastically revolutionize the iGaming industry.
AI personalisation
Of all the advantages on offer from AI, the creation of tailored user experiences has been positioned as one of the leading benefits. By collecting and analyzing reams of data attributed to one particular customer, AI can identify trends and patterns, and in the case of online browsing, understand what types of content they are most likely to engage with and respond accordingly.
AI personalization was made famous by streaming giants Netflix and Spotify, demonstrating how it can be used and the unique content opportunities that can be delivered through its application. These are advantages that can be directly applied to iGaming.
We are seeing more tailored gaming experiences (or intelligent game development), led by the customisation of gaming difficulties, game recommendations through to the manner in which the aesthetics of a particular gaming interface is presented to the player. The use of AI to deliver targeted advertising and in-app purchasing can also support the long-term engagement strategies of website hosts.
From my perspective, however, the most significant element of AI personalisation is player satisfaction. We must always strive to deliver a satisfying gaming experience which aligns to each individual's needs. Personalisation of games, gaming recommendations and engaging content are all part of this mission to create a satisfying customer experience. Ultimately, this is what players are seeking.
Fraud prevention
Fraud prevention is a core objective for all iGaming platforms to maintain trust, credibility and integrity to their players, third party partners and the wider industry. There are specific tactics used by fraudsters in an attempt to exploit iGaming platforms for monetary gain. These include creating multiple player accounts under different names, chargeback and self-exclusion fraud, using stolen IDs to bypass Know Your Customer checks, and using cloaking technology to evade IP blocks.
Countering such threats is a top priority for the iGaming sector, and one that requires significant investment of time and resources. Importantly, AI systems are ideally placed to identify and respond to fraud threats in real-time. This occurs through their ability to analyze patterns and anomalies in real-time, identifying suspicious activities such as cheating, and flagging the threat to a website administrator.
In addition, AI can prevent bonus abuse by identifying multiple accounts created by the same user, and detect affiliate fraud, which involves setting up false expectations and sending low-quality traffic that eats away at marketing budgets.
I firmly believe iGaming platforms need to actively embrace AI to maintain security and fairness. However, it should not be viewed as a silver bullet solution. In other words, AI is a tool to be strategically deployed by a website administrator, ensuring they are better positioned to protect their site from fraudulent activities.
Client support
A final trend to note is relevant not just to iGaming but the broader business environment, Client support is closely linked to personalization, providing players with 24/7 access to help and support via AI-powered chatbots.
Chatbots have been slowly integrated into customer support services, originally used as a way to address concerns that could be simply resolved. For more complex matters, these chatbots would refer a customer to a human agent. AI has made chatbots much more sophisticated, able to handle complex situations and present more tailored advice. By using Natural Language Processing and Machine Learning, chatbots have become more human.
AI not only streamlines customer support processes but helps to improve customer satisfaction, loyalty, and ultimately retention. It is an area we at Alpha Affiliates have been particularly focused on.
Using AI to your advantage in iGaming
Client support, fraud prevention and personalization are just two of the many different ways in which AI is transforming iGaming. Other trends include real-time data monitoring, customer support and the use of AI tools to deliver responsible gambling initiatives.
Taking a step back from the implementation of AI, there is a bigger philosophical point I believe many people in the iGaming sector must take note of. Simply put, AI has the potential to deliver huge advantages. However, we need to take a measured approach and use AI as a tool to help achieve a bigger objective. To borrow a phrase, AI is a means to an end, not an end in of itself.
What I mean by this is that whenever someone in iGaming is looking to integrate AI, they must always ask themselves why. Why do I need this specific type of AI? What am I hoping to achieve? How will this improve the way in which we operate? It is all about being critical and avoiding a blind, widespread adoption of AI.
For me, these questions should be centered on two priorities. Protecting and improving the needs of the player, and setting a new industry benchmark that ultimately promotes greater trust and credibility.
We are only scratching the surface when it comes to understanding how AI can be used in iGaming. It is an exciting time, and so long as we approach AI with a critical and intelligent mind, there are significant benefits on offer.
Boris is Head of Affiliate Department at Alpha Affiliates – an industry leading director advertiser in iGaming. He has vast experience in affiliate marketing, communication with webmasters, and fraud identification. He has concluded major deals in Sweden and the Netherlands and has been responsible for boosting the reputation of Alpha Affiliates as an industry leader.