Cheltenham: Next steps for horse racing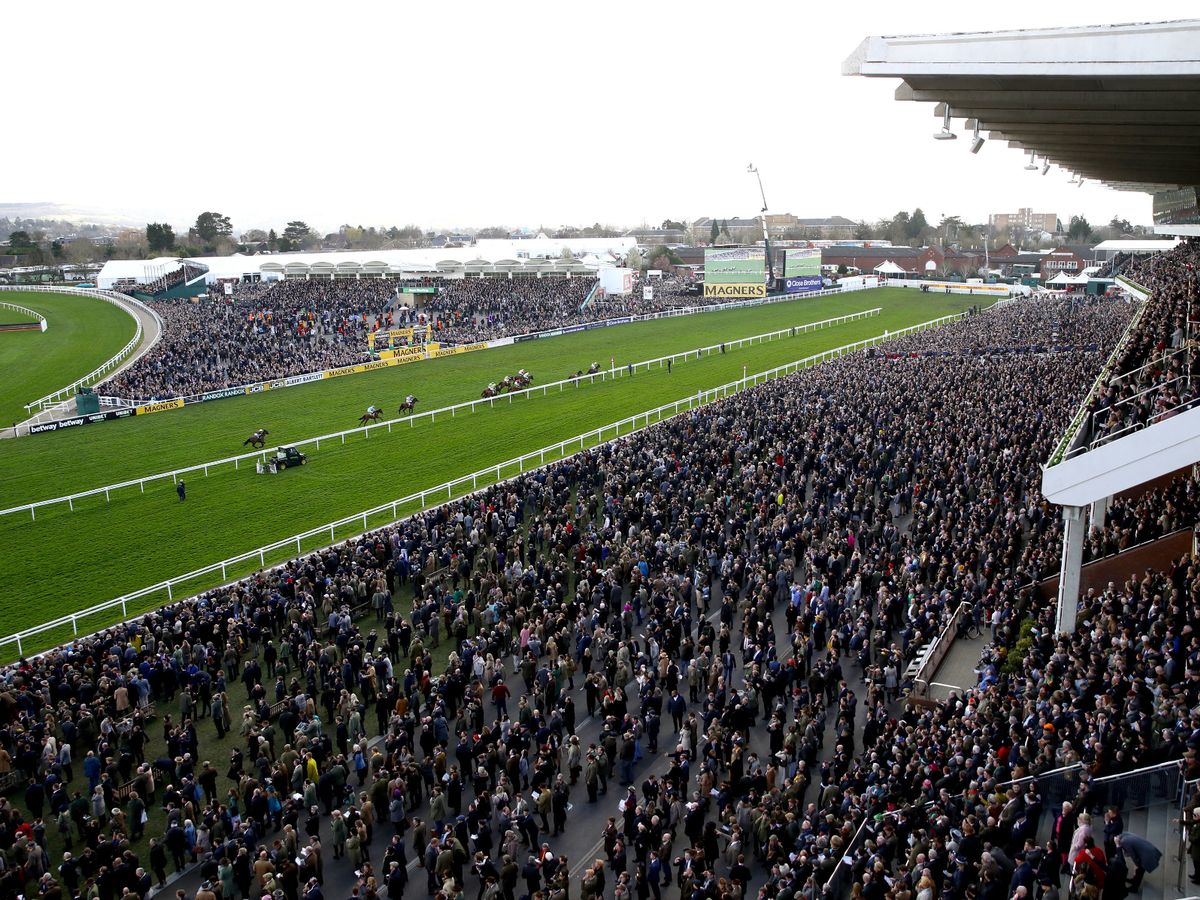 Reading Time:
6
minutes
Horse racing is one of the oldest activities in the world and the Cheltenham Festival is one of the spiritual homes of the sport. While the meeting is guaranteed to deliver strong engagement rates for UK-facing operators, there's less interest among sportsbooks further afield in Europe. However, as horse racing continues to grow on the international stage, are European operators missing a trick by not identifying ways to make Cheltenham Festival and other UK meetings appealing to their own audience?
With the festival kicking off this week, European Gaming spoke to experts in the field on how the sport can make an impact internationally and the best practices required to make it relevant to a wider audience, while maintaining its status in the UK.
Alan Casey, CEO of AllSported
Adam Conway, Head of Trading at SIS
Dylan Casey Head of Paid Media, Checkd Media
Huge opportunities abound throughout the festival which brings a great deal of competition. How can horse racing operators make sure they stand out from the crowd during the event?
Dylan Casey: Too many operators allow their messaging to become like wallpaper throughout Cheltenham week. The ones who succeed are those that offer something unique or present their offer in a way that captures the customer's eye and paid social advertising can allow operators to do just that.
A major advantage of paid social for horse racing operators is the guarantee of eyeballs and the sequencing of the messaging. The control of adverts being seen in a particular order can allow operators to get creative and even allow them to tailor the offer a customer sees based on their behaviour.
When running paid social for partner's during the festival, we like them to refresh their messaging and offers daily. By tailoring it to certain races, horses or even jockeys, the messaging is always fresh and can help to avoid ad fatigue.
Not all operators will have the flexibility and resources to promote a different offer for each day of the festival. However, even if an operator's offer isn't unique enough to stand out, paid social advertising provides them with a huge opportunity to present that offer in a way that will allow them to do so.
Alan Casey: Content is king. Creating a sense of familiarity and comfort is all-important in cross-selling. Time and again, we see that racecards that feature plenty of content, predictions and ratings improve dwell time significantly.
However, even when an operator has this all-important content, how do they balance the integration times with the results? Separate integrations and multiple API feeds can take time and a lot of resources to put in place. It's true that content is not always the priority compared to revenue-generating add-ons like cashing out, but without the content to engage customers, it's likely a sportsbook will only get customers who are there to make a specific bet.
As well as that, consistency and balance matters a great deal, operators don't need to be stand-out price every race, but an operator needs to be competitive in every race in terms of pricing and place terms. An operator can acquire a lot of customers by having the headline offer of the day or week, but it leaves the door open for customers to exploit that offer and leave.
Adam Conway: Aside from the traditional marketing techniques that operators adopt for the week of Cheltenham Festival, such as attractive promotional offers, offering a vast range of markets that are appealing to both existing bettors and newcomers is important. This includes the use of derivatives, which complement classic markets and allows those with little experience of racing betting to get involved.
Through our partnership with RACELAB we can offer the latest in trading technology which can help operators stay ahead of the smart money and offer prices at opportune times that standout from the crowd.
To what extent is there an appetite for UK horse racing outside the UK and Ireland? How does the sport need to adapt to appeal to this audience?
Alan Casey: From a customer perspective, there is a huge appetite, especially with regards to Cheltenham. It's an easy sell with the best horses, jockeys and trainers on show and there are always magical storylines that capture the public's imagination around the festival.
The obstacle for international operators is that the sport requires a huge level of expertise to work within it. The time and financial investment necessary to building a team to monitor the landscape is formidable.
The obvious solution is to outsource, but even then, there are pitfalls. It's possible that an out-of-the-box service will leave an operator open to inaccurate pricing and following the exchanges blindly is dangerous based on liquidity and latency issues. It can be difficult to acquire and retain horse racing customers and even more so if there is no differentiation in the offering.
Operators need to invest in a flexible solution with a great deal of two-way communication. It's vitally important to be able to react to your own customers' bets and factor this into pricing. If an operator is reacting to the market alone, that lag will eat away at their bottom line.
Adam Conway: The cultural significance of major UK horse racing meetings means less for international operators and their customers, but there are still opportunities for non-UK sportsbooks to make the most of these events. The betting product needs be optimised differently for markets where there is less racing heritage, otherwise bettors are not going to be as likely to engage. This means promoting certain markets that can be more relevant to them. For instance, derivatives are becoming increasingly popular with international operators, with markets such as match betting and odds vs. evens far easier to understand. Ultimately, these types of markets don't require as much insight into the sport itself, which encourages a wider audience to engage with the product. Horse racing needs to attract a new generation of bettors, and outside of the UK these kinds of markets are important to this approach.
Of course, establishing an in-house trading team to cover 24/7 racing events can be costly. In addition, the availability of traders that have the specialist knowledge required can be difficult to find in markets where there is a modest racing culture, which means they cannot efficiently manage pricing and risk. Our SIS Trading Services can help operators in these markets by offering them a fully outsourced solution that leaves the entire racing proposition in the hands of our experts.
How can international operators capitalise on UK horse racing meetings like Cheltenham Festival, which are proven to generate strong bettor engagement in its home market? What can domestic operators do to maintain a slice of the action amid such intense competition?
Adam Conway: One of the main challenges that UK operators face during major UK meetings such as the Cheltenham Festival is profitability. Promotions which include offers like extra places paid can impact the overall margins they can make. These sportsbooks require products and tools that can grow business and maximise margins. At SIS, we are working hard to make this possible by enhancing our Trading Services with the addition of next generation trading tools. In partnership with RACELAB, our traders now have the very latest technology advantage, ensuring we can stay ahead of the smart money and produce more intelligent prices. This includes the Odds Engine compilation software, which has the biggest breadth of content and the most sophisticated trader controls and the highest number of priced horses (including all the local pools).
For international bettors from regions where there is less racing heritage, we have found that it has been useful to offer additional levels of support to operators new to the sport. This means increasing the emphasis on those betting markets that are simpler to understand and don't require specific in-depth racing knowledge. We can offer operators a managed trading service to help them manage their risk.
Alan Casey: A little education goes a long way. A huge number of people that aren't full-time racing fans flock to bet on Cheltenham every year because of the status it holds. Investing in the right odds and pricing package that includes content as part of the deal can go a long way towards engaging these fans, as well as seasoned ones.
Cheltenham simply lends itself to this kind of content with some captivating narratives every year. Rachael Blackmore and Henry de Bromhead combining throughout last year's event and taking the festival by storm stands out as a great example. There are always interesting narratives surrounding Ruby Walsh and Willie Mullins as well. It all captures the imagination and if international operators can gain the means to educate their customers on the ins and outs of the sport, they will be on to a winner.
Domestically, it's about finding the right balance between trading and marketing teams. Consistency is essential in this product offering throughout the week. Single race odds boosts or acquisition offers don't guarantee you a customer's wallet for the four days of the festival or even for an entire day. The key is giving customers a choice of races that spreads out the positions more evenly and then helps the operator engage the customer in each race throughout the festival.
How is price latency and odds generation different in horse racing compared to other sports betting activities? What challenges does this present for operators?
Alan Casey: If we take a traditional sport like football, the teamsheets are announced an hour before kick-off and we see the market shifts as a result. Outside of that, there isn't a lot of other information flowing into the market.
In horse racing however, there is more information in the market and operators are exposed from the minute they put bets up with no set times as to when information will enter the market. Latency issues become far more apparent in horseracing, dealing with large bets can result in loss of margin from a day's racing. During the final minutes before the off, any latency or speed issue can result in operators being left badly exposed.
With the market constantly flocculating like this, Push APIs that inform operators the instant a price has changed can be invaluable, leaving no time for incorrect pricing on a sportsbook. Mere seconds of inaccurate pricing can be the difference between profit and loss.
Navigating the European iGaming Landscape: An Interview with Magdalena Podhorska Okolow, VP Commercial – MD Europe at Light & Wonder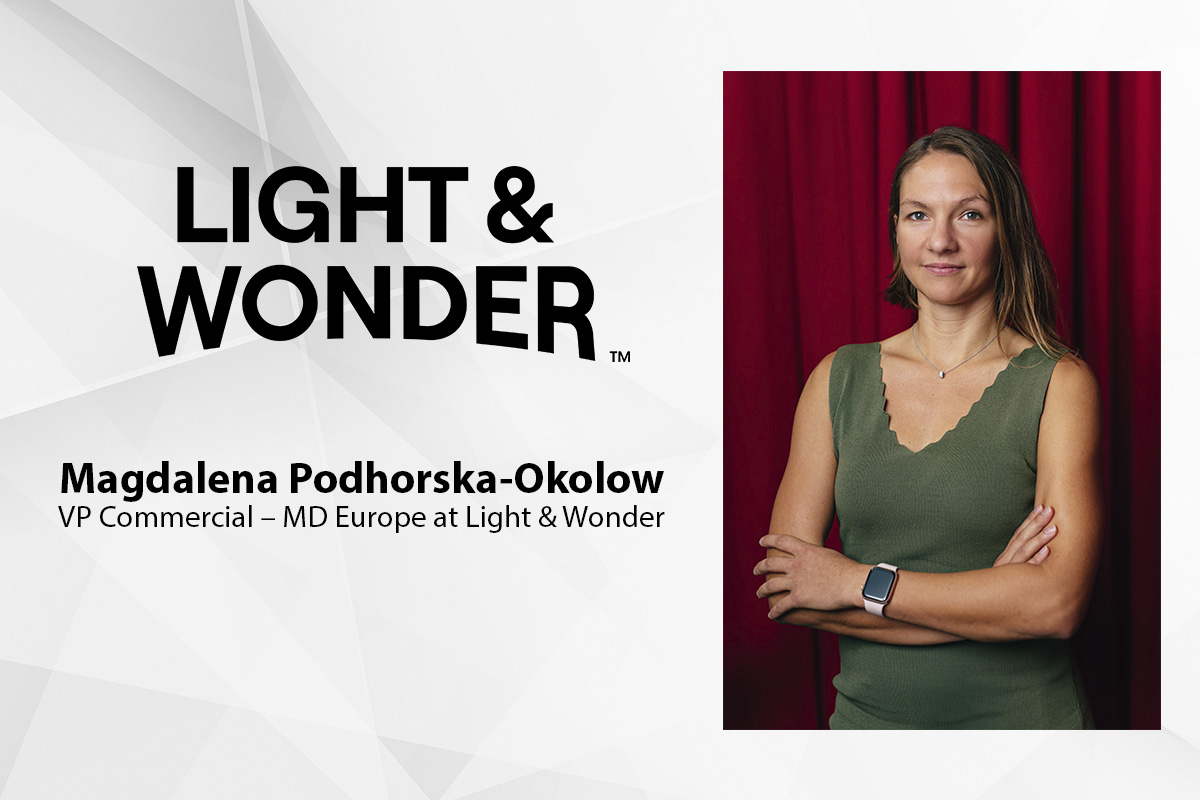 Reading Time:
4
minutes
We caught up with Magdalena Podhorska-Okolow, VP Commercial – MD Europe at Light & Wonder, to discuss the changes in her role since joining from Authentic Gaming, the current climate of the European market as well as gain an insight into Light & Wonder's future plans for the continent.
Thank you for taking the time to talk to us Magdalena, you spent five years in various roles at Authentic Gaming before becoming VP Commercial – MD Europe at Light & Wonder. Can you talk us through the transition and what your role entails?
The biggest shift in my role would undoubtedly be the products I am responsible for. Naturally, my time at Authentic Gaming saw me focus on live casino, with live roulette the priority. During that time, I was up close and personal with the vertical and paying slightly less attention to developments within the pure RNG/slots world. However, that is not to say I wasn't in touch with it having worked at NetEnt prior to Authentic.
There is quite a lot of overlap between my new role at Light & Wonder and my previous role, especially in terms of the markets. Here, I am responsible for Europe and South Africa, which are two regions I am very well versed with. In terms of the day-to-day, my role involves not only looking at the product, but also the content and commercial strategies.
The two companies are quite different in terms of market position, Authentic Gaming is continuing to grow, broaden its reach. They and still have a handful of markets to enter and operators to launch with, whilst Light & Wonder is more about maintaining its leading position in the market through nurturing existing partnerships and ensuring our strategy is on point and future proofed for winning in the region. Having worked in both RNG and Live Casino, I can say they're both extremely competitive verticals, however within the RNG space, there is far more 'contenders' out there with an estimation of some 1,000+ studios out there producing games.
The European landscape is notoriously fragmented with jurisdictions having vastly different regulations to the next, has this proven to be a headache, or has it offered Light & Wonder the ability to carefully segment their offering?
The fragmented nature of the European landscape has definitely provided us with challenges; however, this has become a competitive advantage for Light & Wonder, as we have such a rich history and a strong presence in nearly every regulated European market.
We are currently finalising entry into the remaining few jurisdictions we are yet to enter, the most recent of which being Switzerland. Our presence in Europe has been a huge strength of ours and our customers are delighted to have access to so many regulated jurisdictions through our Open Gaming System that will deliver not only our content, but also provide access to other third-party content and exclusive content build on our platforms only available via Light & Wonder.
While we have mastered the fragmented regulations, it is important to understand the cultural discrepancies – there are many different regions with induvial preferences – it doesn't make sense to have a one size fits all approach. In order to satisfy each market, you have to produce informed strategies to create the most appropriate and effective roadmap for each, which can be quite a complex task.
Light & Wonder recently released Wonder 500 in the United Kingdom, what was the company's thinking behind this, and can we expect this innovation to be rolled out in other countries in months to come?
Wonder 500 looks to revive classic retail titles, bringing them into the current realm of iGaming. Light & Wonder's land-based portfolio is incredibly strong and to be able to digitise some of our most famous games is a huge advantage. This strategy has proven exceptional in various markets, and we genuinely believe Wonder 500 will flourish.
Wonder 500 is about far more than simply lowering the maximum stake, it gives our customers something new to penetrate their audience with as well as offering a unique experience to players. Players will hit bonuses far more often than in a standard version of the game and have the highest chance yet of hitting the maximum 500x win. Wonder 500 provides an attainable opportunity to win the jackpot, which in turn provides players with another good reason to play the games.
While this is a unique offering for the UK market, at the same time, this is also a reality for a lot of EU operators who are applying a global approach to player safety and extending the lifespan of their players. However, as I previously mentioned, each EU market is so unique, and while we intend to use Wonder 500 for some markets, others are more interested in higher stakes and bigger wins. Thus far the series have been extremely successful in the UK, and we are very proud that our strategy was spot on.
What opportunities in Europe most excite you, are there any jurisdictions that stand out as ones to look out for across the remainder of 2023?
We are very excited about South Africa, especially given our extensive land-based presence in the region. We're working really hard on entry and are very close to being able to offer the same top-quality Light & Wonder content to players that we offer elsewhere.
The Balkans also presents a window of opportunity. Croatia, in particular, is one on our agenda and one of the few European countries that we have not gone live in yet. We have a lot of partners with licences there and we're currently assessing this region as our next market entry.
We also have the exciting potential to bring talented studios to the forefront of the European market through Playzido. We have ten studios that have already signed up to build games on our platform which has given us the capabilities to bring highly talented emerging designers to the market.
Of course, each of these studios has its own USP and brings a fresh, new perspective to the market. This gives us the chance to provide custom game requests to our operator partners which is something we're quite excited about right now.
Finally, can you give our readers an idea of what new games, features and mechanics they can expect in the coming months?
While I can't give away too much, from an EU perspective, we're focusing on localised games. At the moment we are developing specific games for the Italian market where we are using classic themes and mechanics that are already popular with Italian players. Alongside this, we are building games for Greece, Belgium and the Netherlands and have some custom game plans up our sleeve.
Strategies for Cultivating Player Engagement: Insights from Head of SOFTSWISS Sportsbook Alexander Kamenetskyi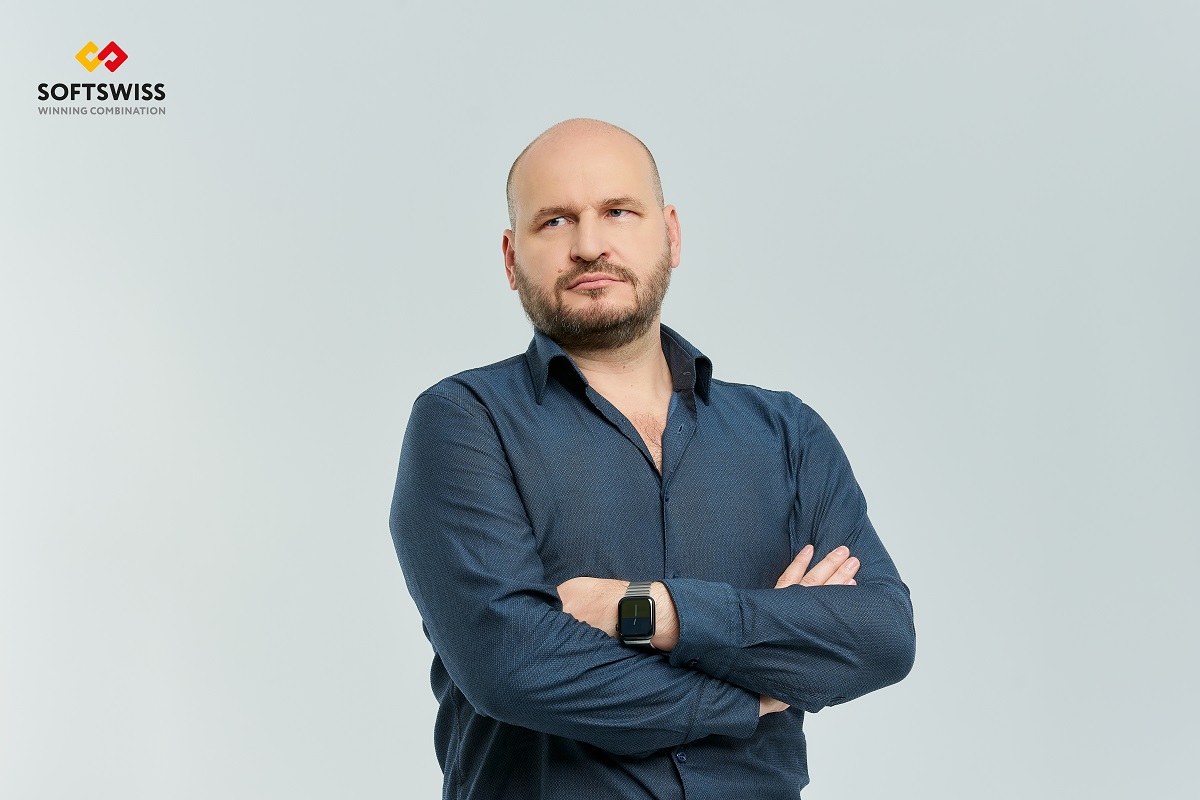 Reading Time:
8
minutes
Alexander joined the company in May 2020. He has more than 26 years of experience in Sports Betting and Gambling. His expertise lies in betting trends, iGaming sports industry analytics, product development, and product team management.
From your perspective what are the most significant issues confronting betting and gaming companies?
Within the iGaming industry, two core objectives take centre stage: player attraction and player retention. In this context, two pivotal aspects demand our attention.
Firstly, if we take a closer look at the strategies and products of B2B companies, it becomes quite evident that many of them grapple with truly understanding what players really need. Secondly, in the world of betting, it's not just about offering a product, it's about making sure that product actively engages players.
What is more, it's imperative for a bonus system to operate like a well-tuned instrument in the operator's hands. It should allow them the flexibility to finely adjust the player journey from the moment they step into the project and keep them engaged for the long haul. We are talking about creating an environment where players are not just involved but genuinely interested.
At the same time, we understand that players may want to explore other gaming projects. Our key objective here is to ensure that once they switch to another platform, they immediately come to realise that our bonus system offers a more captivating and user-friendly experience. They might not be able to explicitly explain why, but they will unmistakably feel the distinction. This remains the foundational principle behind our development efforts.
What do you think about such methods of keeping attention, as gamification?
We all have this inner child inside us, right? And we often end up telling that inner child to put away the toys. That's where gamification steps in. It's like this cool trick where even apps that have nothing to do with games sneak in some fun stuff.
In the financial sector, there's this interesting bank app that cleverly incorporates gamification principles. Now, you might think banking is far from gaming, but this app offers some cool incentives. Imagine getting extra cashbacks, cool avatars, and bonuses just for using the app actively. For instance, when you buy tickets to three different countries, they reward you with a 'traveller' avatar. They've even got this central character, a cat, that you can interact with, turning your banking tasks into a fun gaming experience.
It all comes down to our basic need to play, something we usually hold back on. But when you sprinkle in a bit of fun, engagement shoots up. We start getting into missions and quests, and that keeps us coming back for more. That's exactly what these app developers are after – they want to keep us hooked. So, we keep coming back to take care of our virtual cat or spin that wheel because, let's be honest, missing out on those means fewer bonuses. Plus, we are all in on those weekly missions to boost our ranking. It's all about that core principle – making it fun to keep us around.
How can an operator gain player loyalty? 
Throughout my years in this field, I've come to truly appreciate the power of personalisation. It's a game-changer that goes beyond the allure of bonuses or the thrill of gamification. 
Within our operations, we have specialised departments like retention and VIP retention. Their mission is to treat each VIP player as a unique individual, not just another customer. It's about understanding that VIP players have distinct needs and preferences. By promptly addressing their requests and concerns, we make them feel genuinely valued. This principle isn't confined to the betting world, it's a universal truth. Bonuses certainly add excitement, but they're just an extra layer.
When it comes to engaging with VIP players, I have frequently witnessed various scenarios. Sometimes, players approach with questions that have nothing to do with the project itself. They might ask for directions or assistance with entirely unrelated matters. Those who actively step in to help in such situations often become heroes in the eyes of the players. It's akin to creating a bond where players instinctively look to us for any need, whether it's related to placing a bet or seeking guidance on entirely different matters. It's about cultivating a reflex in the player that says, "If I need something, I know where to go."
When considering regular players who are not in the VIP category, it's imperative to gauge their retention levels. For example, a company might use a system featuring five retention levels based on player profitability. Employees are assigned KPIs, which might include elevating their clients to the next retention level. Based on their performance, employees can also progress to the next level. This strategy has proven to be highly effective.
Furthermore, when discussing player retention, I would pay attention to recommendations. For instance, consider a scenario where we inform a player that their favourite team is scheduled to play today, but one of the key players is sidelined, and the team is facing issues with their striker. Our approach isn't about misleading the player; it's about establishing trust, knowing that maths will do the rest.
Another effective approach to engage players is by introducing tournaments, quests, and jackpots that encourage friendly competition among players. These diverse tools can be harnessed to incentivise players to participate in various activities. For instance, the operator might announce that all bets placed on the International  2023 will contribute to a specific jackpot. This strategy motivates players to actively partake in these actions, enhancing their overall experience.
When discussing betting with odds, it's important to keep in mind that our profits are linked to the margin. Unfortunately, this fundamental concept is often overlooked by many operators in the betting industry, even those with extensive expertise. It's common for them to disregard the critical point that a bookmaker's earnings aren't intricately tied to the odds they present but are, in reality, shaped by the margin they can uphold.
In certain tournaments, we encourage players to engage in a competition for a shared prize pool. These tournaments come with two key limitations: firstly, the prize pool is fixed for that specific tournament, and secondly, there is a time limit since the pool gradually decreases if players are not actively involved.
Moreover, we can design tournaments where players receive rewards for specific in-game actions or achievements, adding an extra layer of excitement and engagement to the competition.
At SOFTSWISS, what are your primary areas of focus when it comes to designing and enhancing your products?
We have three main criteria in mind. The first two are super important, while the third serves to complement them.
Firstly, we always look at the player's needs. Keeping players engaged and interested is a top priority. Secondly, we've got what the operator needs. We want to motivate players to do things that are not only fun for them but also good for the operator. Like, encouraging bets on live and express events – it's a win-win. Lastly, there's market trends. We are always keeping an eye on what's hot and what's not because we know other operators are doing the same. We want to stay in the game and make sure our players have the latest and greatest.
And let's not forget about the importance of automation. The smoother and more automated these tools are, the better they work for both operators and players.
Diving into the finer details, let's examine what a player really needs. Ideally, betting should be effortless for them, requiring minimal thought, and in return, they should receive bonuses for their actions, serving as a catalyst for their engagement. It's imperative that players feel acknowledged, encouraged, and valued – just like that.
When it comes to bookmakers, their main objective is to motivate players to bet on live and express events. This is all about boosting player engagement. However, operators generally prefer not to invest excessive time and resources into managing bonuses and customisation, as it can be a challenging task.
Another challenge revolves around content. It involves the need to brainstorm ideas, create content, publish it on the site, promote it to players, and most importantly, ensure that they engage with it. Many companies maintain dedicated departments to handle these tasks, specifically focusing on content management. Unfortunately, this can result in substantial financial overhead as these departments need ongoing maintenance and resources.
Our system empowers operators to effortlessly create new bonuses in a matter of minutes. Even for bonuses that were issued in the past, it takes less than a minute to relaunch them. The brilliance of our system lies in its ability to automatically generate T&C and banners, completely removing the need for operators to get involved in this process.
Furthermore, when a bonus reaches its expiration date, our system removes the associated banner and all related content automatically. This means operators don't have to spend their valuable time and energy on content management. In essence, we strive to save our partners precious time and streamline their operations. With our product, we aim to shift operators' primary focus towards attracting more traffic while automating repetitive tasks, ultimately making their workflow much more efficient.
The SOFTSWISS Sportsbook comes equipped with integrated gamification features, including exclusive industry bonuses and jackpots, providing both players and operators with a wide array of enhancements to elevate their gaming experience. Beyond the typical sports betting bonuses, the SOFTSWISS Sportsbook boasts four entirely unique bonuses that play a pivotal role in substantially boosting player engagement – Hunting Bonus, Hunting Tournaments, Lootbox Bonuses, Freebet Booster.
Another challenge that operators often grapple with is determining the right value for bonuses. It's essential that players receive bonuses that match their betting activity and continue to entice them. This balance is critical in all areas of betting, whether it is online casinos, offline casinos, or sports betting.
The main obstacle here is finding a way to reward smaller players appropriately without overly lavishing them with bonuses. For instance, it wouldn't make sense for a player betting just 1 euro to receive a whopping 100 euro bonus. Conversely, it's equally vital not to underwhelm high-value players. It can be quite awkward when a VIP player, who is wagering substantial amounts, is offered a mere 100 euro bonus. Finding this balance is a delicate yet crucial aspect of our work.
The real challenge here is to make sure we automate this system effectively. Fortunately, we've got it covered through our Hunting Bonus. Our system operates seamlessly in automatic mode, guaranteeing that players who consistently bet larger amounts, like 3,000 euro, get the free bets they deserve.
The SOFTSWISS Sportsbook smoothly integrates with various platforms, seamlessly collaborating with their CRM systems and features. This eliminates the need for extensive operator retraining, allowing them to continue working with familiar tools and processes. Additionally, it offers enhanced customisation options for a more personalised experience.
More importantly, this flexibility extends beyond SOFTSWISS platforms. Operators are not confined to using platforms exclusively developed by SOFTSWISS. They can effortlessly incorporate our Sportsbook functionality into a diverse array of platforms, whether within or outside the SOFTSWISS ecosystem.
What business metrics can be improved with gamification tools and bonuses?
The operator can offer a bonus for the next month if a player's deposits exceed 1,000 euro for the current month, given that the player typically deposits around 800 euro. In this scenario, even if the player's current deposits stand at 800 euro, and they may not have the full amount readily available, there's a strong likelihood that they will make an additional 200 euro to qualify for the bonus. This action automatically elevates the player's status or level.

By focusing on a player group that typically places an average bet of, let's say, 5 euro, the operator can implement a unique bonus strategy. For instance, for players who achieve a winning streak in football bets with a wager of 7.5 euro, every third successful bet activates a 10 euro free bet. As players persist in their betting activities and progressively raise their average bet, often without being consciously aware of it, the operator witnesses a natural 50% increase in their average bet size.
Consequently, the operator anticipates a corresponding 50% increase in Gross Gaming Revenue (GGR). While the bonus component of the operator's expenses does increase in this scenario, it typically remains around 25%, and the GGR surges by 50%. In essence, the operator gains an additional 25% in overall revenue.
Regarding bonuses, operators in both casinos and sports betting often fail to address a crucial aspect: defining the bonus offer's purpose. Operators must precisely determine their incentive goals, whether it's increasing deposits, raising the average bet size, or prolonging player engagement. Bonuses should be strategically tailored to encourage players to take particular actions that align with the operator's objectives.
When implementing a bonus, it's imperative to recognise the intended impact on a particular metric and establish clear, measurable criteria for assessing its success. This clarity ensures that bonuses are not just a perk for players but also a strategic tool for driving desired outcomes in the operator's favour.
About SOFTSWISS 
SOFTSWISS is an international iGaming company supplying certified software solutions for managing gambling operations. The expert team, which counts 1,500+ employees, is based in Malta, Poland, Georgia, and Belarus.  SOFTSWISS holds a number of gaming licences and provides one-stop-shop iGaming software solutions. The company has a vast product portfolio, including the Online Casino Platform, the Game Aggregator with thousands of casino games, the Affilka affiliate platform, the Sportsbook Platform and the Jackpot Aggregator. In 2013 SOFTSWISS was the first in the world to introduce a bitcoin-optimised online casino solution.
LiveScore Group illuminates the power of conferences ahead of the 2023 SBC Summit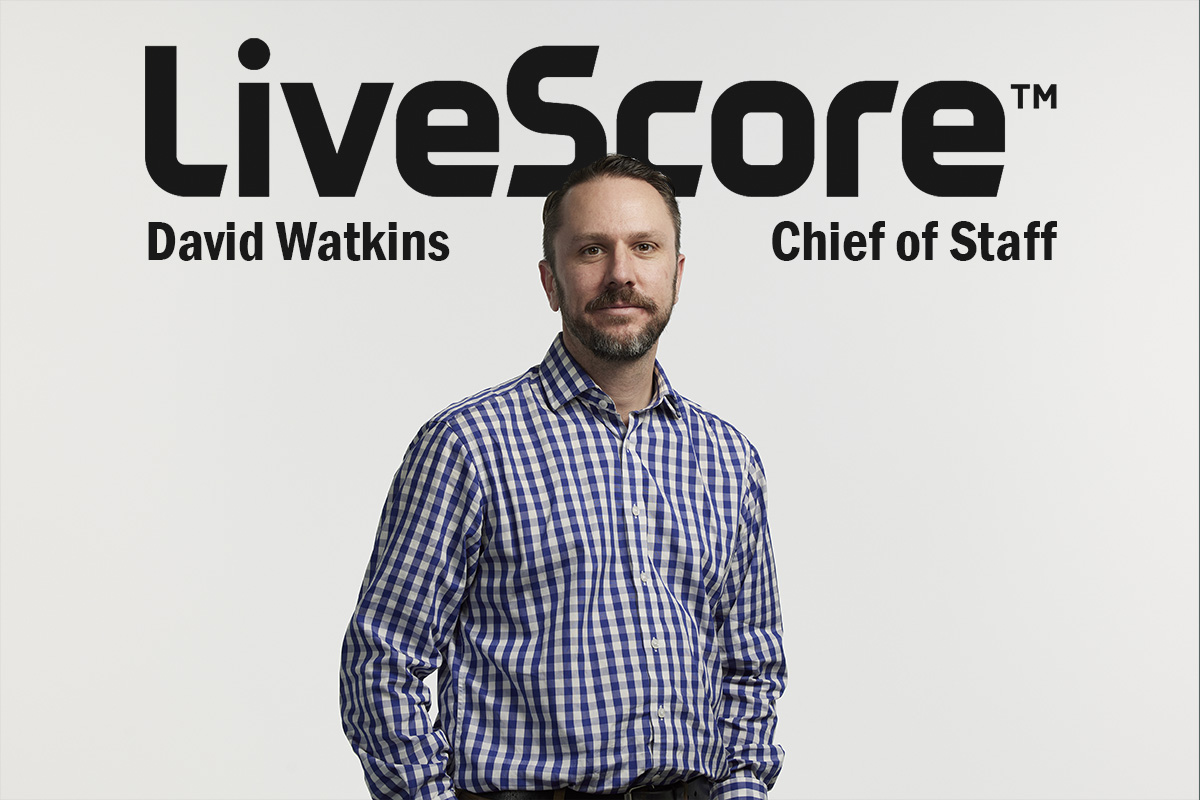 Reading Time:
2
minutes
LiveScore Group uniquely bridges the worlds of sports media and sports betting through its ecosystem. How do industry conferences facilitate your mission to converge these two worlds, and what kind of partnerships or collaborations are you looking to establish at such events?
By participating in conferences like SBC, we are able to communicate our business vision to an engaged audience, many of whom are trying to do similar ecosystem plays, while also keeping abreast of other industry trends and meeting with partners and suppliers, old and new.   
One of LiveScore Group's core objectives is to enhance the sports fan experience globally. Can you speak to how attending conferences helps you gather insights and technologies to further this aim?
Enhancing the sports experience for fans is central to what we do. Conferences are a great way to meet new suppliers that can help us with our missions, but also, it's great for talking to our competitors in the market where we share similar challenges. The panels themselves, have some of the great thinkers and lively discussions of the industry as a whole. Overall, conferences are an ideal way to spark new ideas, validate your existing ideas and find partners that can help you.
Conferences often serve as platforms for the latest trends and innovations in the industry. How important is it for LiveScore to be at the forefront of such trends, especially when it comes to sports media and sports betting?
It's very important for us. LiveScore Group is at the forefront of many of the major trends, namely 'convergence' which is central to our business model. It's with pride that we participate at conferences as we've had a few years head start on other competitors who are beginning to understand the value of a sports media and betting ecosystem.
LiveScore Group comprises several individually world-class brands like LiveScore, LiveScore Bet, and Virgin Bet. How do conferences provide a stage for LiveScore Group to position itself as a thought leader in both sports media and sports betting sectors?
It provides LiveScore Group with a wealth of relevant experience to talk about. We are a global, sports media publisher, top affiliate, and run two world-class sportsbooks. Our fantastic team can speak to almost any topic that's affecting the industry today.