GOQii to launch Health Metaverse, announces investment from Animoca Brands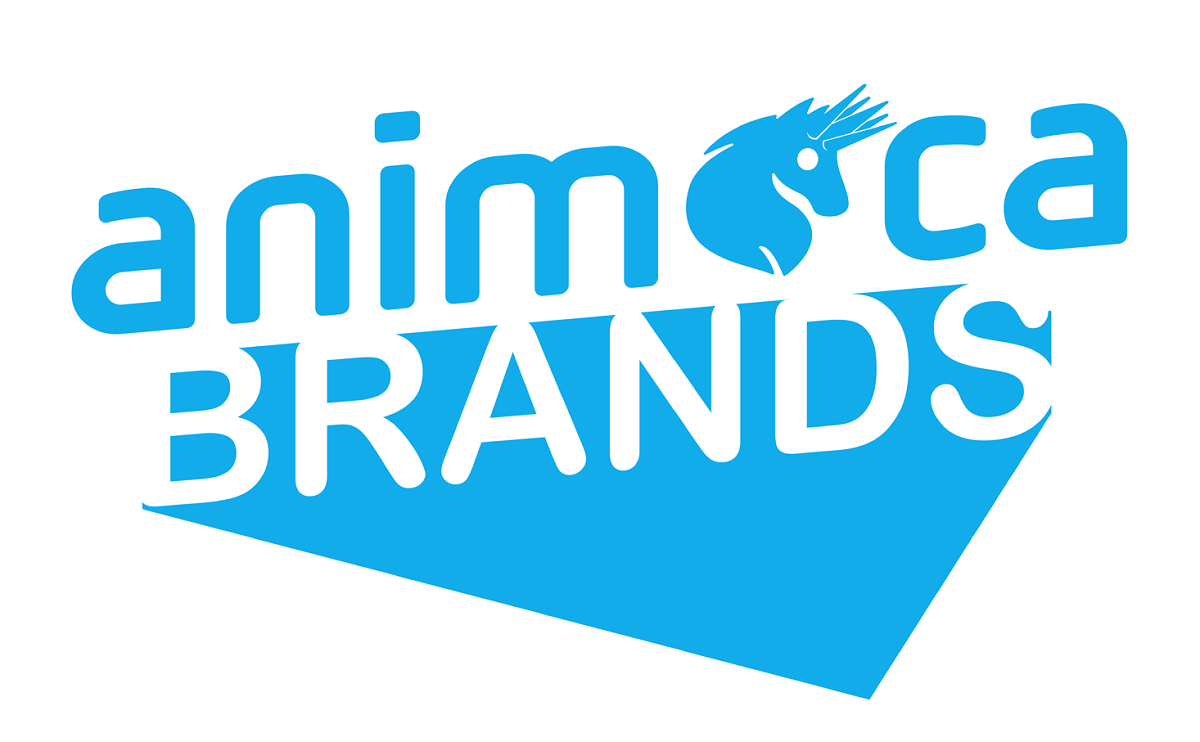 Reading Time:
2
minutes
GOQii Inc. announced that it has raised $10 million in an extended Series C Equity round of funding from Animoca Brands.
GOQii is a smart tech-enabled healthcare platform that brings together the entire preventive healthcare ecosystem to its users. GOQii's offerings include fitness tracker, app, coaching, healthstore, insurance and many others. GOQii has been a pioneer in bringing evolving technologies in the field of preventive healthcare.
Animoca Brands is a global leader in gamification and blockchain with an extensive portfolio of over 170 investments in NFT-related companies and decentralized projects contributing to building the open metaverse.
GOQii will collaborate with Animoca Brands and its ecosystem companies and projects to develop various offerings that leverage blockchain tokens and gamification in preventive healthcare.
GOQii's metaverse ecosystem will be powered by a unique virtual token program, the Token. Consumers will receive the virtual token, which powers the GOQii metaverse ecosystem that incentivizes healthy behaviors and gamified fitness actions. These tokens can then be used to unlock products ,services, purchase NFTs, participate in special events and game modes, and access curated and discounted health-focused goods, medical services and insurance products.
GOQii launched 'GOQii Cash' in 2018, a virtual rewards program for completing steps taken targets and other health goals. GOQii Cash can be redeemed at the GOQii Health Store for discounts. The GOQii Health Store is a healthcare marketplace with over 200 brands and 6,000+ products including supplements, ayurveda products, healthy snacks, fitness equipment and many other offerings from brands such as Kapiva, Sri Sri Tatvaa, TGL, Yoga Bar, Sleepy Owl, Neemans and others.
GOQii's metaverse is committed to driving innovation within the healthcare industry, as the company seeks to address the complex challenges of healthcare accessibility and affordability. With the launch of India's National Digital Health Mission, India is set to bring healthcare into the digital sphere, and GOQii's metaverse is well poised to benefit consumers across the spectrum of healthcare requirements.
Vishal Gondal, Founder and CEO of GOQii, commented: "We are excited to onboard Animoca Brands to the GOQii journey. Animoca Brands is one of the most prestigious names when it comes to gamification and blockchain. Web 3.0 is going to change the way companies interact with consumers. This investment from Animoca Brands and the close partnership will help GOQii bring best-of-class products to consumers and further keep them motivated to #betheforce in their journey of fitness."
Yat Siu, the executive chairman and co-founder of Animoca Brands, commented: "Animoca Brands is delighted to invest in GOQii and support its mission to make people healthier. GOQii has built a platform that leverages the power of gamification to make the preventive healthcare journey enjoyable for the masses, and we look forward to leveraging its synergies with OliveX and other companies in our portfolio."
GOQii recently announced a $50 million Series C round which included participation from investors including Sumeru Ventures, Modality (Digality), 9 Unicorns, Venture Catalysts and others. The funding from Animoca Brands comes in the form of an extended Series C fund raising.
GOQii's existing investors include Mitsui, funds managed by MegaDelta, DSG Consumer Partners, Galaxy Digital, Denlow Investment Trust, Edelweiss, Cheetah Mobile, GWC, Mr. Ratan Tata, Mr. Vijay Shekhar Sharma, Mr. Pravin Gandhi, Mr. Amit Singhal and others.

Regulatory expert warns operators that Gambling Commission is increasing number of compliance inspections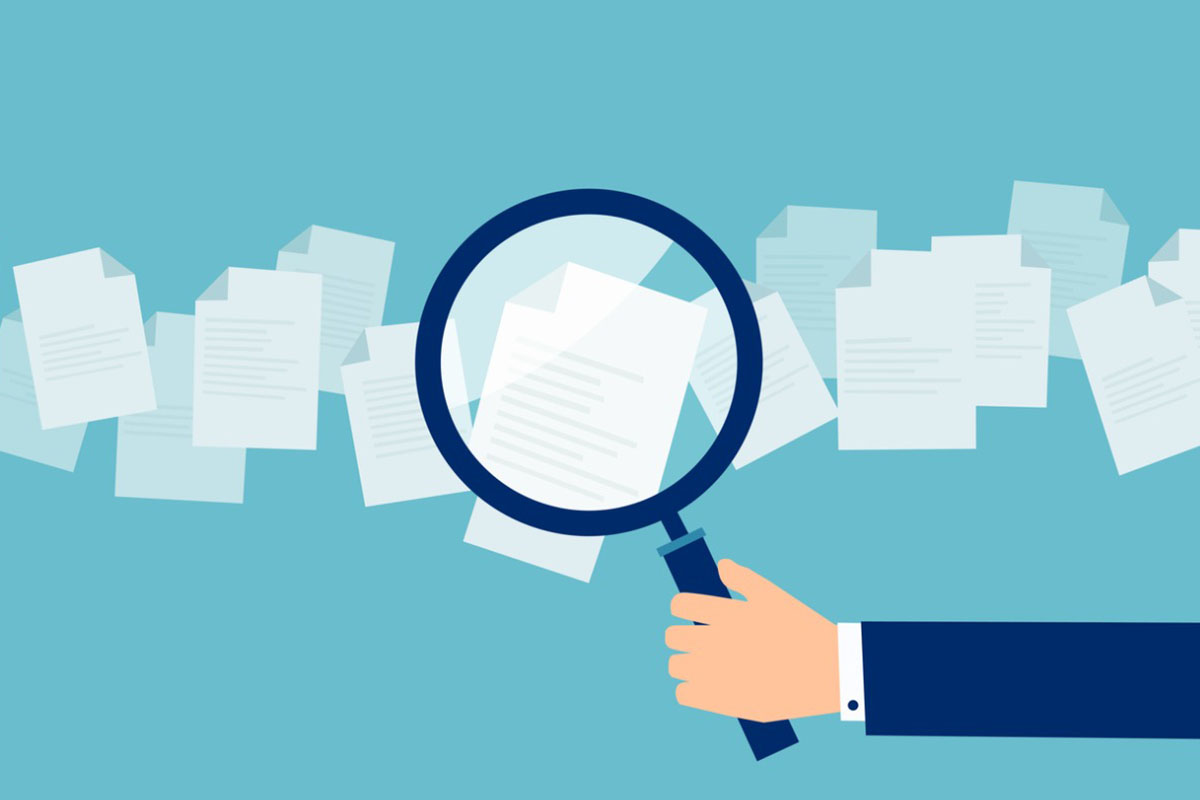 Reading Time:
< 1
minute
Richard Bradley of Poppleston Allen, says firm are noticing an increase in enquiries relating to potential compliance failings 
Richard Bradley, Partner and gambling industry compliance expert at Poppleston Allen said: "Our advice to operators, over and above the obvious reminder to regularly review compliance processes meticulously, with a particular focus on monitoring customer accounts and player behaviour, is to be proactive and cooperative when engaging with the Gambling Commission. Where operators identify their own non-compliance concerns, they should act swiftly to assess all relevant details and implement a robust action plan in a timely manner.  If the failings must be notified to the Gambling Commission, this should be completed at the earliest possible stage. Where the Commission raises concerns, operators should engage with the Commission and be able to identify the measures to be implemented to resolve any suspected breaches, presenting effective operational solutions".
"We're noticing an increase in enquiries relating to potential compliance failings and we also see that the Gambling Commission is increasing the number of compliance inspections. It's clear that operational scrutiny is intensifying and in the event of any failures, waiting to be caught out and taking a reactive rather than proactive approach could result in more severe penalties.   Fines and regulatory settlements are also increasing,  particularly for repeat offenders, and there is always the risk of licence revocation, albeit that is currently reserved for the most serious cases.
Betting Innovation Centre launches Opta BetBuilder Plus for the World Cup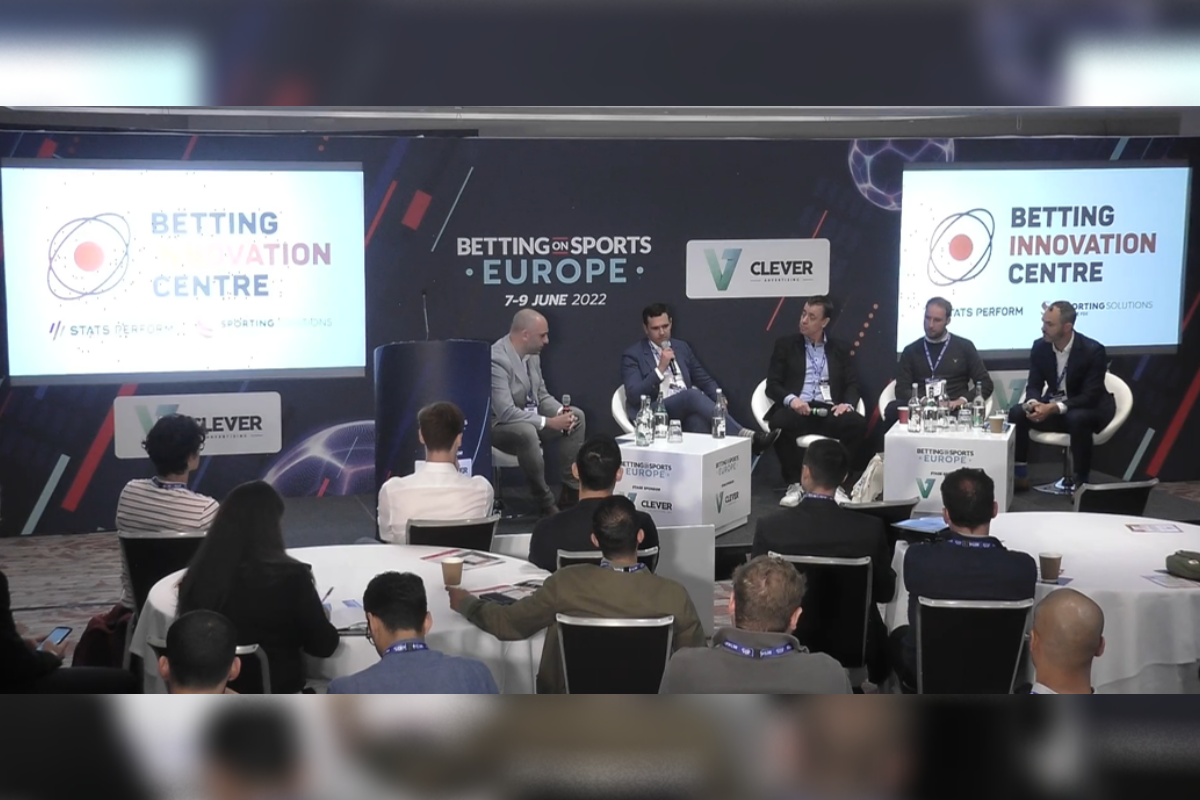 Reading Time:
2
minutes
Stats Perform and Sporting Solutions' new Betting Innovation Centre announced its first B2B product set, Opta BetBuilder Plus, that will quickly unlock the true potential of player props and same-game betting for every operator and bettor.
Initially built for football and ready to integrate today, Opta BetBuilder Plus is the only major betbuilder product to utilise Stats Perform's renowned Opta player statistics and enables sportsbooks of all sizes to offer thrilling experiences for the 2022 World Cup and many competitions beyond.
The product fills key gaps that have held back the growth of football betting by connecting sharp pricing with contextual front-end Opta stats, in-play as well as pre-game, delivered in multiple formats including singles, pre-combined multis, a betbuilder API and hosted betbuilder UI.
Opta BetBuilder Plus features unique Opta-powered markets, like player shots on target and goalkeeper saves, which are available for a broad range of global football competitions. The service has also been built from the ground-up to be fast and simple to launch, particularly for hundreds of operators with an existing Sporting Solutions or Stats Perform integration.
"Opta BetBuilder Plus creates dream experiences for bettors and operators and will set a benchmark for the future of betbuilder products. It perfectly combines the best of Sporting Solutions and Stats Perform: elite modelling and trading expertise, uniquely deep player data, product expertise and the world-renowned Opta brand," said Shane Gannon, SVP Betting at Stats Perform.
CEO of Sporting Solutions, Andy Wright, said: "Since announcing the Betting Innovation Centre, operators have been asking for player proposition prices like shots to be available at scale in betbuilders and same-game products, in-play as well as pre-game, to make football betting more entertaining for their users.
"They also want their traders to have genuine confidence in the player proposition pricing, so they can keep more markets open longer, for more games, and be creative with their boosts and promotions. That's a large part of the unique value we're bringing."
Added Gannon, "Operators want their customers to be able to quickly find and place the right bet, to track it and have stats to help them make a cash-out decision, for all the big leagues but also their local hero players and teams.
"Our Opta BetBuilder Plus product set enables all of this, via a very fast integration. It is perfect for any operator wanting to unlock the true potential of football betting and means every operator can quickly offer trusted, unbeatable football betting experiences," he said.
Advantages of working in the iGaming sector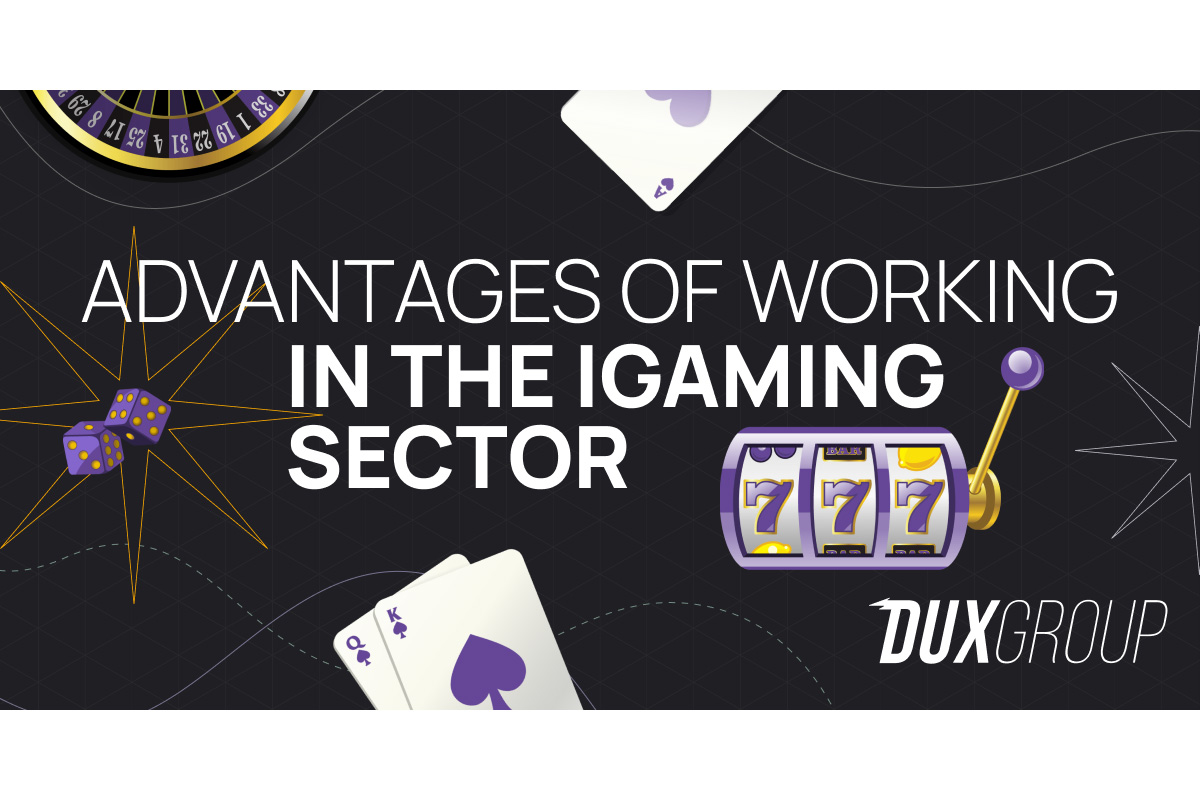 Reading Time:
6
minutes
Today, iGaming is one of the most promising and rapidly developing industries in gambling. Gambling has always been popular, and the departure to online games for money has become even more in demand. Today players can take part without even leaving their home, and now they can also play with just a smartphone in their hand.
With the active development of technology, online games are becoming more and more available for an increasing range of potential players. Experts predict an online casino boom in the coming years. This is accompanied by both global trends in the development of Internet technologies and high interest in them from users. The coronavirus pandemic has also only increased the influx of online players around the world, particularly in Europe, Asia, and America.
In the current conditions of the pandemic and its long-term consequences for society, more and more people want not only to try their luck by making online bets, but also to relieve tension and stress. It may seem strange, but in the harsh conditions of the pandemic people did not save money fearing a possible economic crisis, but on the contrary, rushed to spend money on the Internet on online purchases of general-demand goods. According to analysts these purchases were not related to essential goods, but rather on passtimes such as online games. Experts assure us that the future belongs to online platforms.
Some statistics:

Analysts from Hexa Research claim that online gambling revenue will increase to $73 billion by 2024.

After research, the Evolution company has no doubt that Live Casino will be the main source of profit of the gambling market in the near future.

Online casino is second only to betting. The revenue of online casinos is $11.2 billion.

Due to its rapid growth, the gambling industry reached a capitalization of $250 billion in 2021.
Why iGaming?
Working in the field of iGaming gives not only confidence in the future from the point of view of a win-win material base, but also allows you to grow professionally, achieving high personal realization, since the field of online gambling is one of the most (if not the most) dynamically developing. Young professionals who have linked their careers with the field of iGaming grow daily and master new niches and skills that are inaccessible to those who sit still. Working in the field of iGaming is prestigious. These are new horizons, using the most modern technologies and tools. There are major international conferences where you can share your experience, gain new knowledge, and meet new active and promising people who always strive to be first.
iGaming Academies — what are they?
We can see that the niche is developing very quickly, and there are some specialists who understand this. In 2018, the Malta Gambling Authority (MGA) conducted a study that revealed a shortage of staff in the iGaming sector. At that time, there were more than 700 vacancies in the country for various specialists in online gambling, but only one in eight applicants received a job. Because of this iGaming academies began to appear — offering courses that will help you with entering the industry.
iGaming Academies provide training services to both individuals and entire companies. These courses provide professional training on compliance issues and help the organization comply with licensing and security regulations.
In an iGaming Academy, you can fully train for a new profession or upgrade your skills (managerial, technical, interpersonal communication, or marketing skills) and also join a company, because after these courses, employers offer good positions.
Factors contributing to the growth of the iGaming sector
As we have already written, the iGaming sector is growing and developing constantly and at a fast speed. It was also influenced by events taking place around the world.
– Covid
The coronavirus pandemic forced everyone to stay at home, which meant they were looking for new entertainment. Online casinos, games, livestreams, esports — all this helped to entertain yourself while sitting in quarantine. Many started playing out of boredom, so the average traffic volume is growing. The particular success of online casinos is noted in those countries where casinos operated offline before the pandemic, for example, Germany and the Czech Republic.
– Legalization of gambling in America
America began to slowly but surely legalize the gambling market, which gave a new surge in the industry and new opportunities.
Some states and individual cities are eyeing the possibility of allowing online gambling, while others still face various bureaucratic problems. For example, in California, two bills regulating the gambling industry are being considered, and in Florida — three at once. Attempts to pass laws regarding gambling were made in the states of Kentucky and Kansas, and Massachusetts and Missouri are considering such a possibility.
The American gambling market is one of the largest and most promising in the world. At the same time, it obeys complex and confusing rules: competition is high here, as well as government pressure on businessmen.
– Flexible license options
For casino owners and online operators, this is one of the main advantages. It will be much cheaper to create an online casino than a land-based one. Plus, licenses for offshore casinos are usually more profitable.

Jurisdictions where you will be able to obtain a gambling license include Malta, Curacao, Gibraltar, Isle of Man and Kahnawake. Many of these jurisdictions offer a balance between benefits, obligations, and requirements.
– Blockchain in the iGaming sector
Innovative technologies are constantly used in the iGaming industry. Malta even calls itself a "blockchain island", becoming the first country to legalize blockchain. Now they are actively attracting cryptocurrency exchanges, ICO platforms, blockchain-based application developers and many others, which opens up new opportunities for iGaming companies.
According to experts, blockchain is one of the most relevant topics in the online casino industry in 2022. Its key advantage is reliability and anonymity, all information and financial processes with this technology are maximally protected. It is expected that the blockchain will have a huge impact on the entire gambling sector.
DUXGroup: analysis of the iGaming sector company
One of the brightest players in the iGaming sector is the international holding DUXGroup, on the basis of which licensed casino brands have been successfully operating for several years, as well as the Chilli Partners affiliate program.
In 5 years of its work in the field of online gambling, DUXGroup has been able to attract and retain about 250 employees of the best professionals in their field, acquire two offices in Malta and Cyprus, and create its own DUXPlatform brand.
The holding has more than successfully overcome the global crisis of 2020-2021, when many competitive business companies failed miserably. Moreover, already at the very beginning of 2022, the management of DUXGroup decided to further expand the staff for the implementation of new major projects that are scheduled for this year. Today, on the holding's website, you can find such promising vacancies as VIP Team Lead, Head of Payments, VIP German Manager, as well as vacancies for beginners, such as Junior Affiliate Managers. This vacancy list testifies to the large-scale plans of the holding, which could have been born exclusively on a stable and powerful base of successfully implemented projects of the past years.
The company openly declares that it is carrying out a revolution in the field of iGaming. The key to success in this revolution is, first of all, the people working in the holding. The best professionals are leading DUXGroup to victory in the market, and DUXGroup, in turn, providing its employees with the best tools to open up brilliant career prospects with high earnings.
Where can I look for a job in the iGaming sector?
We have compiled a list of sites where you can find work in the iGaming sector. Vacancies are presented both in Malta and remotely. You can also search for some vacancies on Facebook and LinkedIn.
https://duxgroup.bamboohr.com/jobs/?source=duxgroup
https://www.keepmeposted.com.mt/igaming-betting-jobs-malta/
https://www.careerjet.com.mt/igaming-jobs.html
https://www.linkedin.com/jobs/igaming-jobs/?originalSubdomain=mt&position=1&pageNum=0
https://www.facebook.com/login/?next=https%3A%2F%2Fwww.facebook.com%2Fgroups%2FIT.iGaming.jobs.in.Malta%2F
Conclusion
iGaming is an industry that will always remain relevant. From year to year, the attitude towards gambling is becoming more loyal, and the audience around the world is only growing. Also, new technologies help online casinos to develop faster and build a more transparent and secure business. Therefore, working in the iGaming sector can be an excellent starting point and help unlock the creative potential of every good specialist.