Global $12.754 Bn Casino Management Systems Markets, 2016-2021, 2021-2026F, 2031F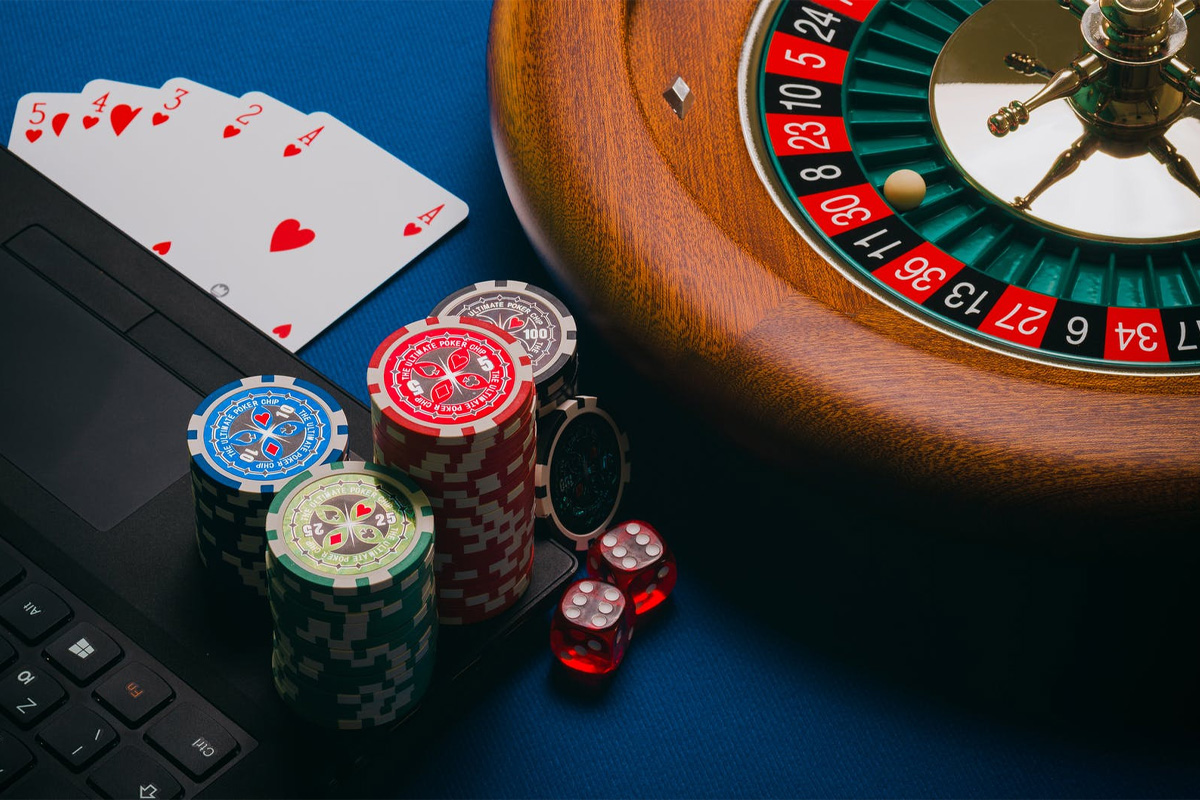 Reading Time:
3
minutes
The "Casino Management Systems Global Market Report 2022, By Component, Application, End User" report has been added to ResearchAndMarkets' offering.
The global casino management systems market is expected to grow from $5.71 billion in 2021 to $6.85 billion in 2022 at a compound annual growth rate (CAGR) of 20.1%. The market is expected to reach $12.74 billion in 2026 at a CAGR of 16.8%.
The casino management systems market consists of sales of casino management systems by entities (organizations, sole traders, and partnerships) that are used to assist in the ongoing management, monitoring, and operations of casino or gaming organizations. Casino management systems provide various club operations such as management systems, accounting and analytics tools, and security and surveillance systems. These technologies assist in keeping track of client and personnel activities across the gaming club floor, as well as maintaining a database for future use.
The main types of components in casino management systems are hardware and software. The software involves CRM software, casino player tracking software, PMS, and inventory management systems that are being used in casino games. The different applications include security and surveillance, analytics, accounting, and cash management, player tracking, property management, marketing and promotions, others and are implemented in small and medium casinos, large casinos.
North America was the largest region in the casino management systems market in 2020. Asia Pacific is expected to be the fastest-growing region in the forecast period. The regions covered in this report are Asia-Pacific, Western Europe, Eastern Europe, North America, South America, Middle East and Africa.
Increasing legalization and rising number of gaming establishments are expected to propel the growth of the casino management systems market. A gaming establishment refers to any gaming property such as a casino, hotel, or resort that includes various games or betting that require a legal license.
For instance, in July 2021, in Germany, a new interstate Treaty on Gambling ("ISTG 2021") has come into action, which includes new licensing possibilities for sports betting, virtual slot machines, and online poker for private operators. In the USA, as of 2019, land-based commercial casinos are permitted in 18 states and six states have permitted riverboat casinos. Therefore, the increasing legalization and rising number of gaming establishments are driving the growth of the casino management systems market.
Product innovations are shaping the casino management systems market. Major companies operating in the casino management systems sector are focused on new product innovations to meet the consumer demand and strengthen their position. For instance, in January 2021, Cher-Ae Heights Casino, a US-based gaming company and Konami Gaming Inc., a US based manufacturer of casino management systems launched SYNKROS Casino Management System in Trinidad, California.
Konami's Synkros is best known for its reliability, marketing tools, analytics tools, and robust data. It captures and compiles the data through all connected areas of the casino property and generates a 360-degree patron view. The SYNKROS Casino management system provides a unique mix of marketing solutions to Cher-Ae Heights Casino's customers, including floor-wide bonusing activities, random drawings, personalised incentives, offers, and more.
In August 2021, Grover Gaming, Inc., a US-based developer of software and gaming systems acquired Digital Dynamics Software, Inc. for an undisclosed amount. Through this acquisition Grover Gaming will be able to enhance its gaming performance by integrating SAS-based digital gaming equipment and casino communications into its own software. Digital Dynamics Software is a US-based developer of SAS Gateway, GAP gaming protocol, SAS Engine, and the casino management system software.
Key Topics Covered:
1. Executive Summary
2. Casino Management Systems Market Characteristics
3. Casino Management Systems Market Trends And Strategies
4. Impact Of COVID-19 On Casino Management Systems
5. Casino Management Systems Market Size And Growth
5.1. Global Casino Management Systems Historic Market, 2016-2021, $ Billion
5.1.1. Drivers Of The Market
5.1.2. Restraints On The Market
5.2. Global Casino Management Systems Forecast Market, 2021-2026F, 2031F, $ Billion
5.2.1. Drivers Of The Market
5.2.2. Restraints On the Market
6. Casino Management Systems Market Segmentation
6.1. Global Casino Management Systems Market, Segmentation By Component, Historic and Forecast, 2016-2021, 2021-2026F, 2031F, $ Billion
6.2. Global Casino Management Systems Market, Segmentation By Application, Historic and Forecast, 2016-2021, 2021-2026F, 2031F, $ Billion
Security And Surveillance
Analytics
Accounting And Cash Management
Player Tracking
Property Management
Marketing And Promotions
Others
6.3. Global Casino Management Systems Market, Segmentation By End User, Historic and Forecast, 2016-2021, 2021-2026F, 2031F, $ Billion
Small And Medium Casinos
Large Casinos
7. Casino Management Systems Market Regional And Country Analysis
7.1. Global Casino Management Systems Market, Split By Region, Historic and Forecast, 2016-2021, 2021-2026F, 2031F, $ Billion
7.2. Global Casino Management Systems Market, Split By Country, Historic and Forecast, 2016-2021, 2021-2026F, 2031F, $ Billion
Companies Mentioned
Advansys Limited
Agilysys Inc.
Aristocrat Technologies Australia Pty Ltd.
Avigilon
Bally Technologies Inc.
Casinfo LLC
Cyrun
Dallmeier
Honeywell International Inc.
International Game Technology PLC.
Konami Gaming Inc.
Scientific Games Corporation
Next Level Security Systems Inc.
Novomatic
NtechLab
Amatic Industries GmbH
Playtech
CasinoFlex Systems
RNGplay
Delta Casino Systems
Ensico
TableTrac Inc.
Winsystems

White-label sports gamification leaders Low6 partners with Sportsbet.io to deliver fully bespoke community engagement platform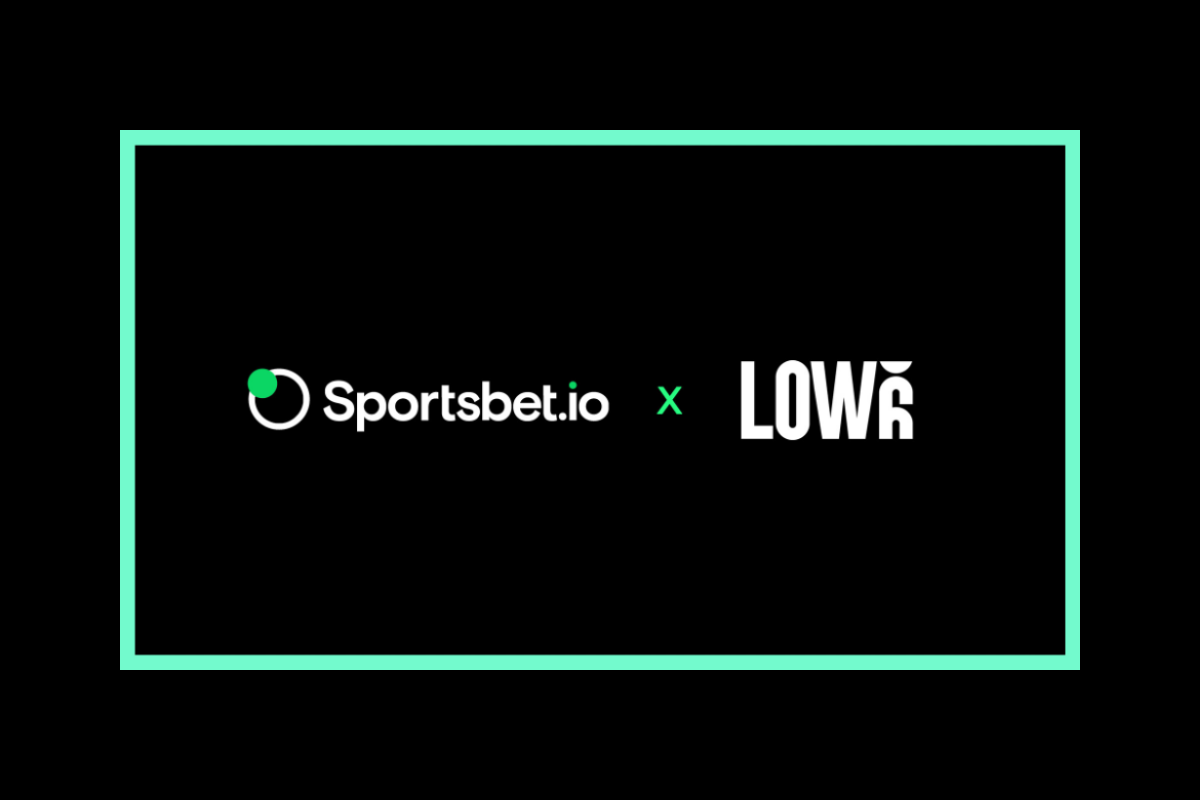 Reading Time:
2
minutes
* Low6 to power the Sportsbet.io Clubhouse for FIFA World Cup 2022 and beyond
* Clubhouse technology puts Low6 at the heart of sports betting operators' community development needs
* Fully bespoke fan-first gamification solutions for operators add to the Low6 armory, alongside games such as Pick' Ems, Brackets, and Trivia
 The award-winning gamification leaders Low6 announced today that they have inked a three-phase commercial partnership with leading multi-currency sportsbook Sportsbet.io. The exciting first-phase of this will see Low6 deliver a 'Sportsbet.io Clubhouse' for the FIFA World Cup. Clubhouse will bring together gamification, rewards, chat, sport personalization and content – putting Low6 front and center in the sports betting operator's drive to increase community engagement in a cost-effective, high-value way. The bespoke solution becomes an easily attainable add-on for operators through joining forces with Low6, who have always put the sports' fan community at the heart of every innovation.
For Sportsbet.io Low6's expertise in raising the game for community development, thereby bringing together the sportsbet.io community via a social clubhouse, will produce huge advantages in both retention and acquisition of customers. Low6's technology expertise will build out a framework that allows users to interact with other like-minded sports fanatics and give them the ability to discover new ways to bet on sports and games. After an initial period developing this with sports teams, franchises and leagues, Low6 has this summer made the technology available to operators through an easy integration, and has already roared ahead by signing-up some big name partners.
The 2022 FIFA World Cup is only the start of Sportsbet.io's plans for Clubhouse. The follow-on phase aims to expand the Clubhouse experience across all sports, including Horse Racing, NBA, MLB, J-League, NHL, NFL, EPL, Bundesliga, La Liga, Serie A, Ligue1, Super Lig, Brasileiro Série A, Argentine Primera División and Cricket IPL.
"It's been a whirlwind few months as we onboard more and more operators who are looking for something more than a cookie-cutter approach to igaming and gamification. Sportsbet are truly leading the way in the sportsbook space with their online proposition, and when we add their expertise to Low6's equally pioneering gamification technology and deep understanding of GenZ and Millennial audiences, we truly will provide a next-level engagement platform for their ever-growing community" said Jamie Mitchell, CEO of Low6.
"Sportsbet.io has always been about putting the customer at the center of the universe, and that's why Low6 is such a perfect match for our brand. The team understands how to create world-class customer experiences and we're working closely to offer the very best to our users," said Joe McCallum, Director of Sportsbook at YOLO Group. "This is an exciting partnership with a forward-looking company that can help Sportsbet.io remain ahead of the competition."
UKGC: Entain to pay £17 million for regulatory failures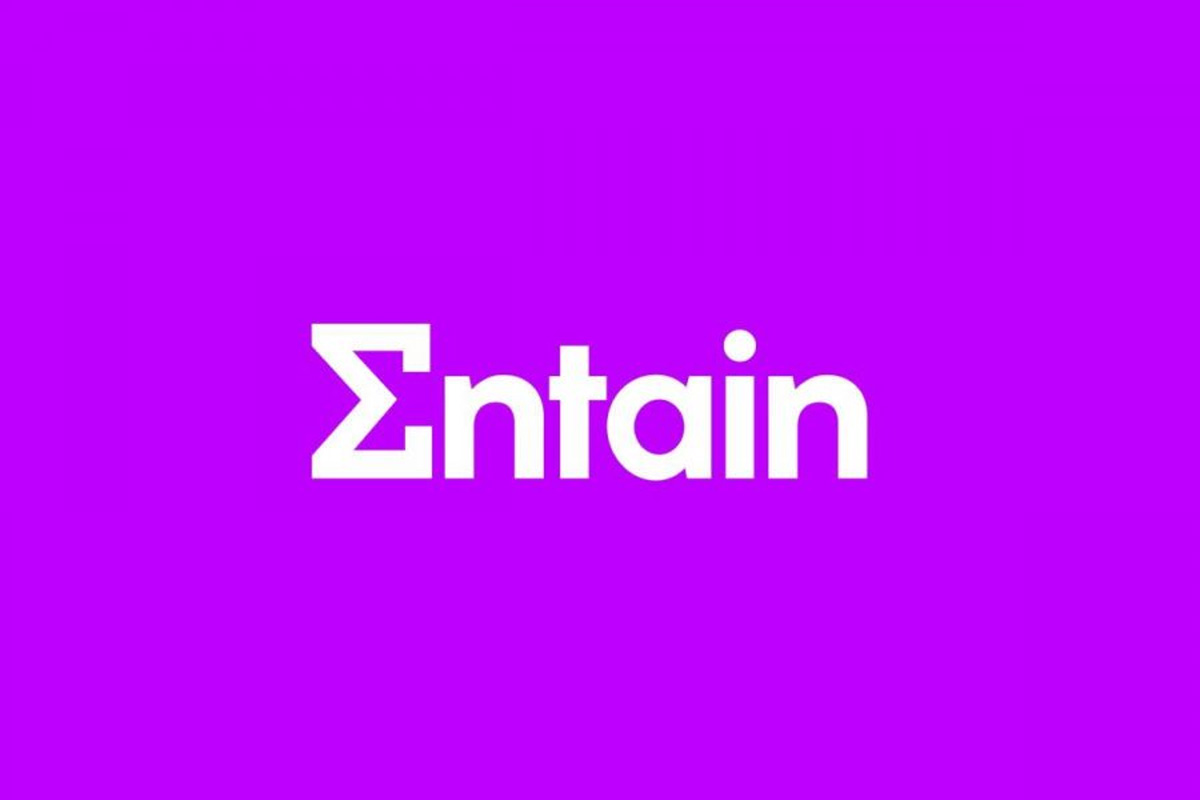 Reading Time:
3
minutes
A gambling business is to pay £17 million for social responsibility and anti-money laundering failures at its online and land-based businesses.
Entain Group will pay £14 million for failures at its online business LC International Limited which runs 13 websites including ladbrokes .com, coral.co.uk and foxybingo .com.
It will also pay £3 million for failures at its Ladbrokes Betting & Gaming Limited operation which runs 2,746 gambling premises across Britain.
All £17 million will be directed towards socially responsible purposes as part of a regulatory settlement.
Additional licence conditions will also be added to ensure a business board member oversees an improvement plan, and that a third-party audit to review its compliance with the Licence Conditions and Codes of Practice takes place within 12 months.
Andrew Rhodes, Gambling Commission chief executive, said: "Our investigation revealed serious failures that have resulted in the largest enforcement outcome to date.
"There were completely unacceptable anti-money laundering and safer gambling failures. Operators are reminded they must never place commercial considerations over compliance.
"This is the second time this operator has fallen foul of rules in place to make gambling safer and crime free.
"They should be aware that we will be monitoring them very carefully and further serious breaches will make the removal of their licence to operate a very real possibility. We expect better and consumers deserve better."
Social responsibility failures include:
being slow to interact with, or not interacting with, certain customers in a way which minimised their risk of experiencing harms associated with gambling – the operator conducted just one chat interaction with an online customer who spent extended periods gambling overnight during an 18-month period in which they deposited £230,845
allowing customers subject to enquiries and restrictions to open multiple accounts with the Licensee's other brands – one online customer who was blocked with Coral because they had spent £60,000 in 12 months and failed to provide Source of Funds (SOF) was immediately able to open an account with Ladbrokes and deposit £30,000 in a single day
one shop customer was not escalated for a safer gambling review by either the shop or support office teams despite staking £29,372 and losing £11,345 in a single month
overseeing the failure of local staff or area managers to escalate potential concerns with customers sooner – one shop customer was not escalated despite being known to be a delivery driver who had lost £17,000 in a year and another was not escalated despite staking £173,285 and losing £27,753 over the same time period.
Anti-money laundering failures include:
failing to conduct an adequate risk assessment of the risks of their online business being used for money laundering and terrorist financing
allowing online customers to deposit large amounts without carrying out sufficient SOF checks – one consumer was allowed to deposit £742,000 in 14 months without appropriate SOF checks and another, who was known to live in social housing, was allowed to deposit £186,000 in six months without sufficient SOF checks
failing to conduct enhanced customer due diligence checks soon enough – one online customer was allowed to deposit £524,501 between December 2019 and October 2020 before the operator closed the account due to the customer failing to supply SOF evidence
placing excessive reliance on open-source information – one online consumer was allowed to deposit £140,700 between December 2019 and October 2020 but prior to a SOF check in August 2020, the operator based its knowledge of the customer's source of wealth on open-source searches
allowing customers to stake large amounts of money without having been monitored or scrutinised – one betting shop customer was allowed to stake a total of £168,000 on shop terminals over eight months before the operator carried out due diligence checks.
IGT Leads Future of Lottery Retail in Portugal via 7,200 Retailer Vue Terminal Contract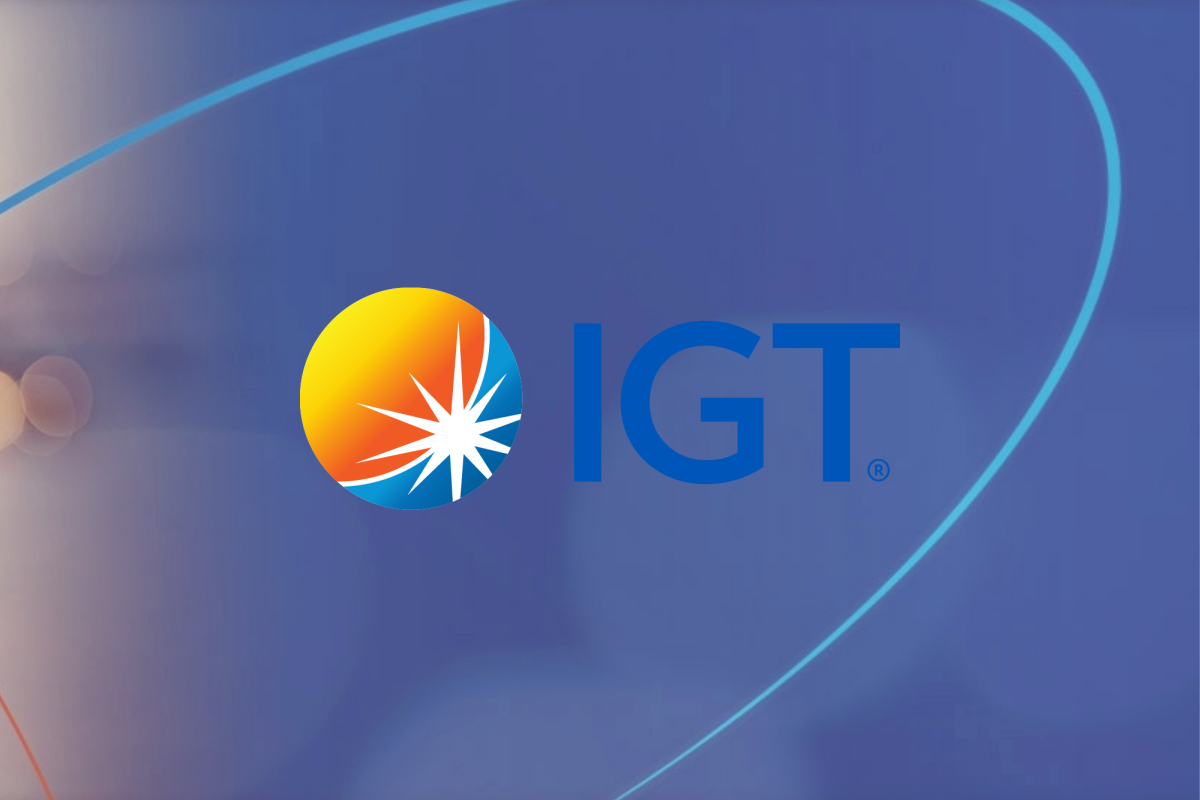 Reading Time:
2
minutes
International Game Technology PLC announced that its subsidiary, IGT Global Solutions Corporation, has signed an agreement with Santa Casa da Misericórdia de Lisboa ("SCML") to debut IGT's innovative Retailer Vue™ lottery terminal in Portugal, following a competitive procurement. The delivery of up to 7,200 camera-based terminals is expected to be completed in 2023.
IGT's Retailer Vue lottery terminal has a built-in 13.3 megapixel camera that can read playslips, winning tickets, identification cards and mobile devices, freeing up retail counter space by eliminating the need for additional hardware and cables. Modernizing the retail lottery space, the Retailer Vue reduces the barrier between a player and clerk with an open design allowing for player and retailer interaction and enabling transparent, contactless transactions.
"In today's ever-evolving lottery landscape, it is important that IGT provides SCML with high-performing solutions to meet present and future market needs," said Jay Gendron, IGT Chief Operating Officer, Global Lottery. "IGT's Retailer Vue combines convenience and transparency with key features designed to increase productivity and modernize the lottery retail experience for SCML. We look forward to our continued partnership with SCML and the world debut of our new terminal which will benefit the Lottery, its retailers and players while driving maximum sales growth and contributions toward good causes."
IGT's Retailer Vue terminal is compatible with in-store advertising displays allowing the Lottery to promote its products and jackpots at the point of sale. Additionally, retailers will benefit from the Retailer Vue's intuitive touchscreen interface and its ability to complete fast and efficient sales transactions. The Retailer Vue also enables players to interact directly with the terminal and with its ability to read printed and digital barcodes, which enhances player confidence and transparency with each sale.
As the global lottery market leader, IGT has more than 475,000 point-of-sale terminals in customer jurisdictions worldwide.