Gambling As A High-Priced Form Of Recreation In The UK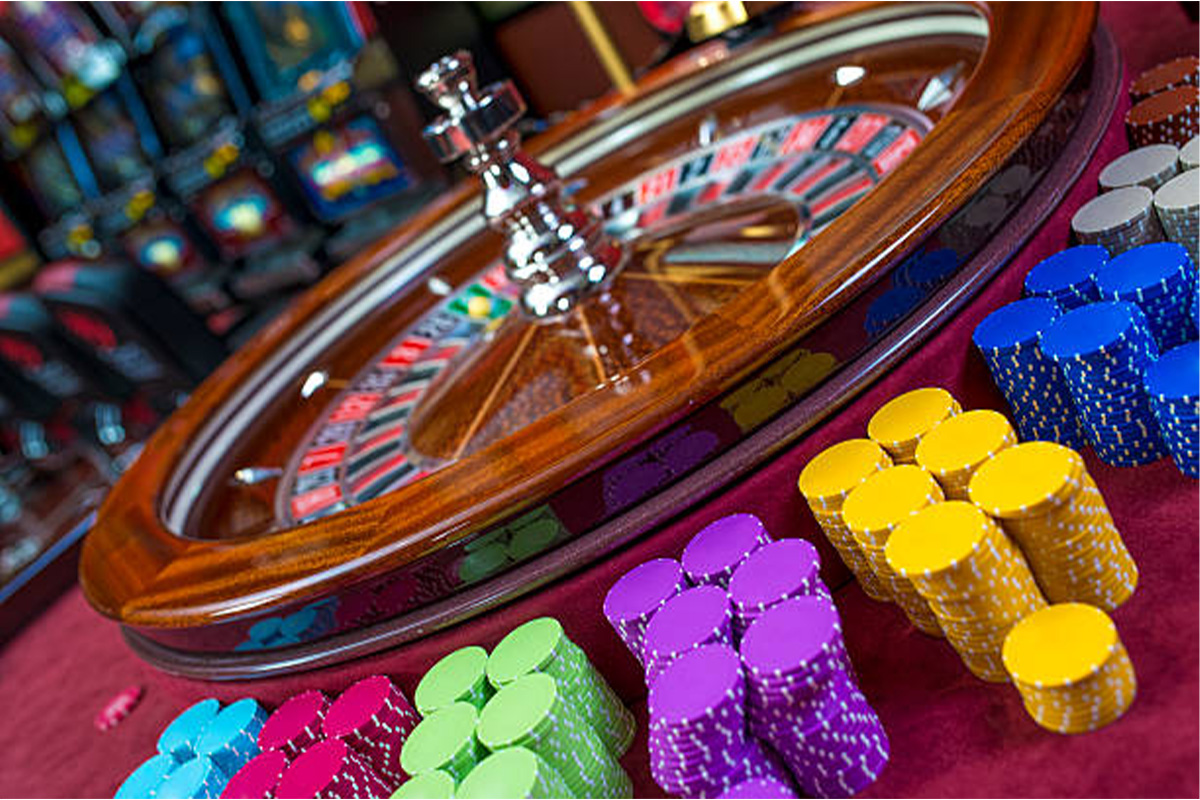 Reading Time:
4
minutes
Nearly every culture and period have some form of gambling as a prevalent pastime. Adults enjoy gambling, including casino gambling, and this trend is likely to continue as the population grows older. Many social, financial, and health impairments affecting the quality of life are associated with gambling at all risk levels. At the same time, benefits have been documented for recreational gamblers (those who do not have gaming-related issues). Gambling may be a fun, social hobby for many older individuals, and when done appropriately, it can improve their quality of life. Even though gambling is a popular pastime and it is enjoyable to get 20 pounds free no deposit bonuses, it has gotten little attention from researchers in the fields of leisure and quality of life.
Benefits and  Disadvantages of Gambling in Brief
Gamers regard gambling as a fun hobby, a recreational activity like a celebration of  Happy Mario Day for Nintendo fans and an enjoyable day out that they may participate in on their own or as part of a larger group. Adults who don't have a gambling addiction tend to view it as a fun and safe activity that offers the chance to meet new people, pass the time, have a good time, and possibly even win some money. According to recent studies, recreational gamblers report better physical and mental health than older persons who do not gamble. According to some studies, gambling may also improve older people's memory, focus, numeracy skills, and hand-eye coordination. Gambling has proven to have some advantages.
Gambling can offer people the opportunity to win money or prizes.
Gambling can be a form of entertainment for people who enjoy taking risks.
Gambling can be a way for people to socialize and meet.
However, despite the numerous advantages of recreational gambling, gambling is nonetheless frequently connected with several detrimental side effects. Traumas associated with old age, such as losing a partner and close friends, may make older people more vulnerable to developing gambling problems. Additionally, chronic health problems that make it extremely difficult to participate in other activities, boredom, and dependence on a fixed income could all be considered. In addition to the adverse effects on one's health and the social life that gambling can have. Gambling has been shown to have a negative impact on the financial well-being of older people.
Is Gambling Qualified as a Form of Recreation?
There are several countries where gambling is legal in all forms, and inhabitants of these countries are free to spend their money however they see fit. On the other hand, there are numerous countries where gambling is either heavily limited or prohibited. Why is gambling regarded as a luxury in some countries but not in others? What is your opinion on whether people have the fundamental freedom to spend their money in any way they wish? Is Gambling a high-priced form of recreation?
Even if you choose to gamble online or offline, it is still a recreational activity. A person can spend as much money as they like, but it's best to keep it under control. It's essential to seek help even if you decide to convert it into something more severe because problem gambling is more common than individuals would want to acknowledge. Recreational gambling may be fun, but only if done in moderation and with the appropriate people in tow. There is no one-size-fits-all answer regarding whether or not gambling is considered an overpriced recreation.
Is the Ability to Gamble Considered Liberty?
When it comes to political philosophy, there are two types of people who fall into this category. On the one hand, some believe that every individual should have complete independence. Those who think that the state should exert some control over what people can and cannot do, on the other hand, are in the minority. The first type will contend that if individuals want to do something like gambling away their money, they should be permitted without consequences. People will argue that the state should assist individuals who cannot help themselves in the second group.
The debate currently is whether or not people should be able to gamble as a right or wrong. Gambling is now done online, making it nearly impossible to impose an embargo on it. Online gambling is due to technological advancement. It's in our nature to want to gamble. As humans, we all gamble at some point or another in our daily routine.
Because gambling in a casino includes money, does it make the activity different from the kind we engage in every day? Alternatively, should there be a regulatory authority that dictates how you spend your money? As long as individuals take chances in their daily lives, there's no reason to think that they shouldn't be allowed to take risks in gambling. Philosophically speaking, whether or not it's a right to gamble is a complex subject to address. How liberal you are in other areas of your life is likely to come into play when you answer this question.
Is Gambling Overpriced? Is It a Luxury?
To participate in gambling, you must be able to accept the possibility of losing the money you invest. Consequently, some people may consider gambling a high-stakes and opulent recreational activity. Putting money on the line with money you cannot afford to lose indicates that you are not thinking rationally. A third party should determine whether or not you are mentally capable of doing the required tasks. That you have a gambling addiction is evident from one's behaviors in this area. Also, gamblers should have good equipment for their gambling, for example, the best gaming mouse or other gadgets.
What steps should they take if a gambling business discovers that you're betting in an unhealthy manner from your account activity? If you believe that they should, you are genuine of the opinion that betting is excessively expensive and should only be available to those who can afford to participate. While it is true that betting is a luxury, this does not imply that it should be restricted to a privileged group of individuals. Do you believe that gambling should be regarded as an overpriced activity regardless of the amount paid if it is considered a pleasurable activity? A significant amount of money is spent on what most people think to be a sort of recreation.
Conclusion
Is gambling an overpriced kind of recreation? As previously said, numerous elements must be considered when answering this question. What exactly does gambling imply when you see it as a recreational activity? It means that you think gambling to be an outdoor activity conducted for the sake of exercise, leisure, or pleasure, as well as any practice or instruction in any such action, to be acceptable. Most gamblers who engage in it as a recreational activity enjoy themselves and have no problems. For example, when gambling in casinos, people place restrictions on how much money and time they may spend, and they are more prone to play on the Internet.

Week 26/2022 slot games releases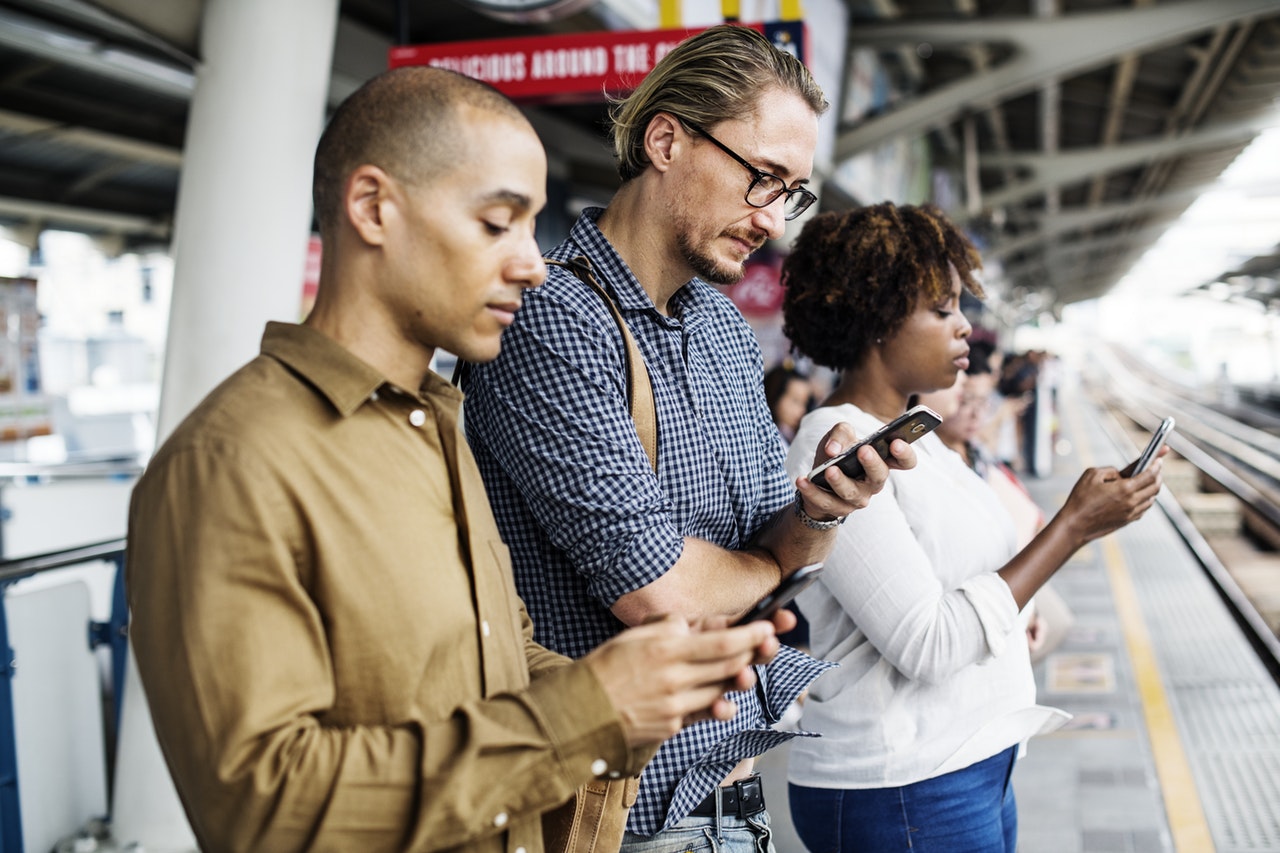 Reading Time:
6
minutes
Here are this weeks latest slots releases!
MGA Games, specialists in localized slot games for global operators, continues to increase its online Portuguese Celebrities catalogue with the launch of Teresa Guilherme Rainha da Pérsia. The new 5-reel title stars the famous television presenter and producer, Teresa Guilherme, who is very popular in Portugal. The new production, which incorporates the presenter's original image and voice, is an adaptation of the game Queen of Persia which launched in international markets on May 30th.
Hölle Games, the start-up slot supplier from Berlin, have launched Fruits 6 DELUXE, a 6×3 follow-on to their hit, "Fruits". While the crisp and modern symbols from Fruits remain, a new funky scatter star has been added, awarding up to 15 free spins in this 20 payline slammer. The Bell symbol also makes an appearance, now becoming an expanding wild in free spins and also present on all the reels, paying up to a very tasty 5000x!
Players in the Netherlands are being given a chance to feel mega as the big wins roll in in the latest game to be launched by slot developer powerhouse, Stakelogic. Mega Player has been designed specifically for the recently regulated Dutch market and adds to the provider's growing portfolio of classic slots and modern video slots that have been localised for the fast-growing jurisdiction.
Habanero has released Golden Unicorn Deluxe, a quirky new release that delivers an enchanting adventure.            The 5×3 slot features an eye-catching design, with vibrant colours and magical creatures stealing the attention of players. Enhancing the visuals is an enthralling soundtrack which captivates listeners and delivers a charming gambling experience. A breathtaking Golden Unicorn Wild symbol nudges into view and can multiply wins by 32x when five appear on screen, maximising retention and engagement, whilst giving players a boost in their search for big wins.
Armadillo Studios announces the upcoming release of its first branded slot, featuring the famous Brazilian MMA champion Amanda "The Lioness" Nunes. The new title will be live on August 2, 2022. The Lioness, Armadillo Studios' first branded title featuring the legendary Brazilian athlete Amanda Nunes, will increase the studio's reach of new player bases and demographics. The slot will be launched on August 2, after the title rematch with Julianna Peña on July 30 in Dallas, where Nunes is set to reconquer her title as the UFC bantamweight champion.
MGA Games, a leading provider of localized content for the iGaming industry, expands its casino slot games offering with a new line of international high-performance MegawaysTM products under license from Big Time Gaming (BTG). With the name Boxing Champion MegawaysTM, the company launches its first online casino slot game with MegawaysTM technology that has 6 reels and up to 117,649 prize lines, depending on the combination of symbols that appears on the reels.
Play'n GO welcome *NSYNC to their music hall of fame with their latest music collaboration title, *NSYNC Pop. The action takes place in the Free Spins feature with the objective of expanding the reels, which only happens in the Encore Spin feature. Pop Symbols appear on the top and the bottom of the reels, with every 'Pop' a Mystery symbol is revealed. The aim is to clear the grid in the Free Spins feature of all the Pop symbols to take the player to the Encore Spin feature.
Prepare for thunderous payouts as Jelly transports players to the deep west where majestic beasts roam the Native American lands in Buffalo Blox Gigablox™. This high volatility 5-reel, 20 payline slot can see players land super stacked buffalos, colossal Gigablox™ symbols up to 4×4 in size, and special coins paying on any spin. Yggdrasil's popular Game Engagement Mechanic (GEM) Gigablox™ enables dynamic reels to spawn gigantic blocks, creating truly massive wins for lucky players, and takes the player experience to a whole new level.
Expanding reels can mean only one thing – more ways to win. And that is exactly what players can expect with Runner Runner PopwinsTM, the latest blockbuster slot to roll off Stakelogic's busy production line. In the base game, the number of ways to win starts at 486 with the reels in the standard 3×6 position but with each win the reels can expand to a maximum height of nine. More symbols mean more wins and, in this case, up to 15,552 ways!
3 Oaks Gaming, the fast-growing distributor of iGaming content, has launched its latest adventure quest, The King of Heroes. Set amongst searing dunes, a collection of brave warriors traverse the reels in this 6×4, 4,096 payline slot. In base play, a mysterious tree acts as a wild, while a gleaming castle is the scatter. Three or more of these are required to launch the Free Spins mode, awarding at least eight spins.
Pragmatic Play, a multi-vertical content provider to the iGaming industry, welcomes players to engage with its sweetest release of the year, Sugar Rush™.  Featuring reels packed with sugary-inspired symbols, the action takes place on a 7×7 grid, utilising a cluster pays system to land impressive wins in this sweet slot.  Five or more matching symbols are required to build a winning cluster, and those involved must be connected to each other in either a horizontal or vertical direction.  
Red Rake Gaming, the leading content provider in the sector, has today released a new 5×3 reel video slot with 25 paylines, multipliers up to x1000 and a free spins feature. Live the life of a true millionaire with this video slot. Drive around in the best luxury cars, sail the seas in spectacular yachts and fly to your dream destination in a private jet, multiplying your wins along the way. This video slot has 3 types of Wild and a special multipliers panel for each of these Wilds: car (up to x5), boat (up to x10) and plane (up to x20).
NetEnt has announced that it has launched a nail biting, galaxy stopping sequel, Space Wars 2™ Powerpoints™. Players who loved the original Space Wars™, will thoroughly enjoy this new iteration that brings back all their extraterrestrial favourites – and throws in a few new features that will keep them on their toes. A whole range of high-tech features can be activated in this high volatility slot and players should watch out for a myriad of symbols such as Blasters, Zappers, Bombs, Wilds, and win inducing combos that rocket through the reels.
Spinmatic is inviting players back to their childhood candy shop to indulge in everyone's favourite treat: squishy, yummy, gummy bears! The provider's latest game, Jelly Teddy, will have players drooling in nostalgic bliss while they pocket the sweetest prizes. Jelly Teddy is loaded with fun from the word go, with its upbeat, cheerful soundtrack and vibrant colours. The adorable tasty teddies are almost good enough to eat!
Blueprint Gaming's latest slot release is a fresh take on the ever-popular theme of glittering golden prizes with the additional draw of its recent mechanic in Gold Blitz Free Spins Fortune Play. Making the most of proven, successful gameplay elements, Gold Blitz Free Spins Fortune Play sets its sights on devotees of free spins and high volatility games and adds Fortune Play – which allows for play across four reel sets simultaneously.
BGaming,  has enhanced its content partnership with Duelbits crypto casino and sportsbook, creating a branded exclusive slot for a new generation of crypto players in collaboration with the casino's team. Based upon one of BGaming's slot mechanics, the Duelbits Quest slot is set on a standard five-reel, three-row grid, offering slot lovers a total of twenty-five paylines and thrilling features. The branded game combined high-quality mathematics and engaging features like in-game jackpots, free spin game, coin respin, and the popular Buy Bonus feature.
BGaming and Duelbits Collaborated to Create Game for Crypto Casino Enthusiasts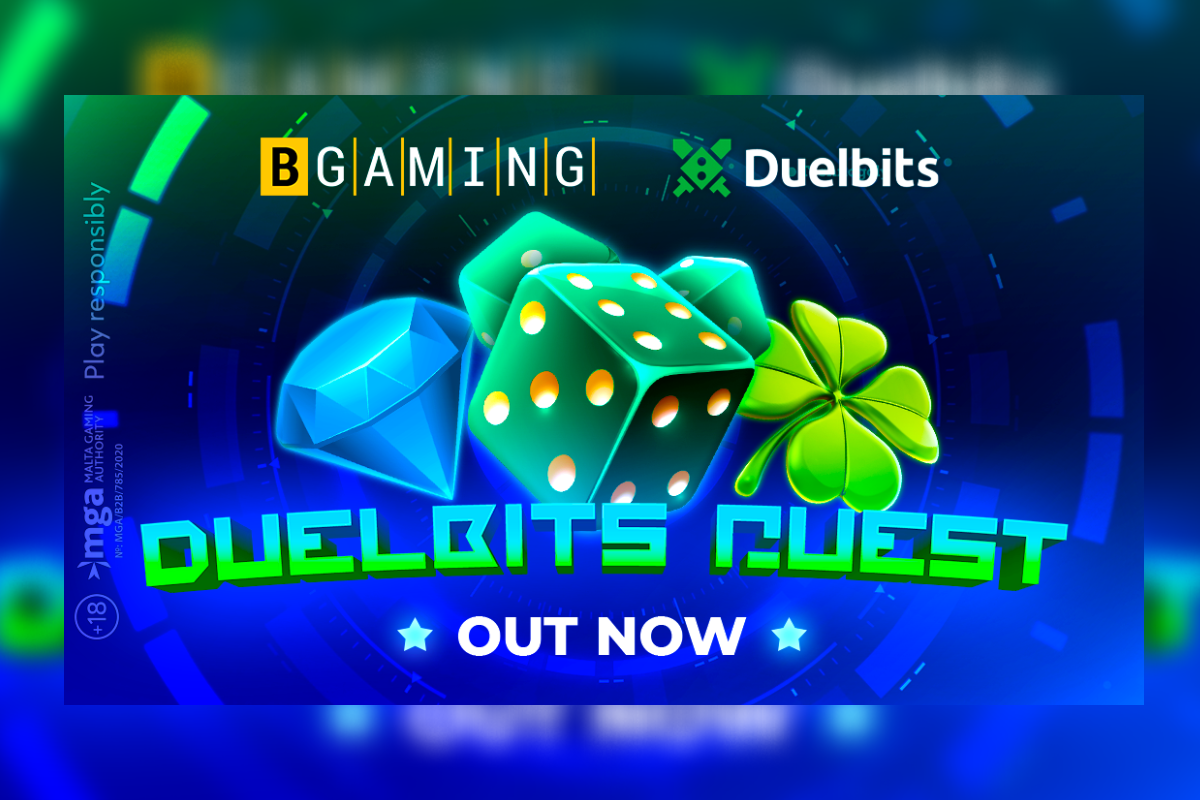 Reading Time:
2
minutes
BGaming, a fast-growing igaming content provider, has enhanced its content partnership with Duelbits crypto casino and sportsbook, creating a branded exclusive slot for a new generation of crypto players in collaboration with the casino's team.
Based upon one of BGaming's slot mechanics, the Duelbits Quest slot is set on a standard five-reel, three-row grid, offering slot lovers a total of twenty-five paylines and thrilling features. The branded game combined high-quality mathematics and engaging features like in-game jackpots, free spin game, coin respin, and the popular Buy Bonus feature. The game was designed in close collaboration with the Duelbits team to follow the preferences of the crypto casino audience: young tech-savvy players searching for custom experiences.
"The idea of creating custom games is not unique. But the solutions the market offered have always looked complicated and expensive for game developers and operators. We successfully overcame all the challenges and are currently producing high-quality branded games in a short time, keeping a deep level of customisation." Alexandr Shavel, Head of Business Development Department at BGaming, said.
"At Duelbits we always seek new ways for customer engagement. Thus we are extremely delighted to work together with BGaming on the launch of this exciting, new online casino slot game that opens a new realm of possibilities," Duelbits casino and sportsbook commented. "Our loyal customer base has always responded very well to our exclusive product offering, as they appreciate the unique Duelbits experience they never get anywhere else. We look forward to our players' first thoughts on this new product, where the gameplay and the Duelbits brand create an unparalleled synergy that users will undoubtedly appreciate."
The development of branded and exclusive games helps casino operators strengthen their ties with players and increase overall engagement and operators' GGR by around 30% on a particular title. The popularity of this concept among crypto and fiat casinos is growing. BGaming currently produces up to 3-5 branded and exclusive games for partners per month now. 
BGaming is a fast-growing game provider converting gambling into gaming. Thanks to an expert team and a player-driven approach, the studio creates innovative and engaging products featured on reputable platforms and 700+ online casinos worldwide. BGaming is the world's first to support cryptocurrencies and offer Provably Fair games. Today the brand's portfolio includes 80+ products with HD graphics and a clear user interface for every device.
Duelbits is the most rewarding crypto casino and sportsbook offering quick payments with a wide range of methods, such as cards, e-wallets and cryptocurrencies. Players can enjoy a broad selection of original games & exclusive promotions, the best odds on European soccer, as well as eSports betting and live casino tables. Members get almost 50% rakeback upon their daily, weekly and monthly betting activity, and a 10% referral commission for every new player they invite. The best players will also get guaranteed cash rewards on the daily and weekly leaderboards – up to $19,000 every week.
New NFT Play and Earn Gaming Platform Launches with Unprecedented Offer of Equal Return for Gamers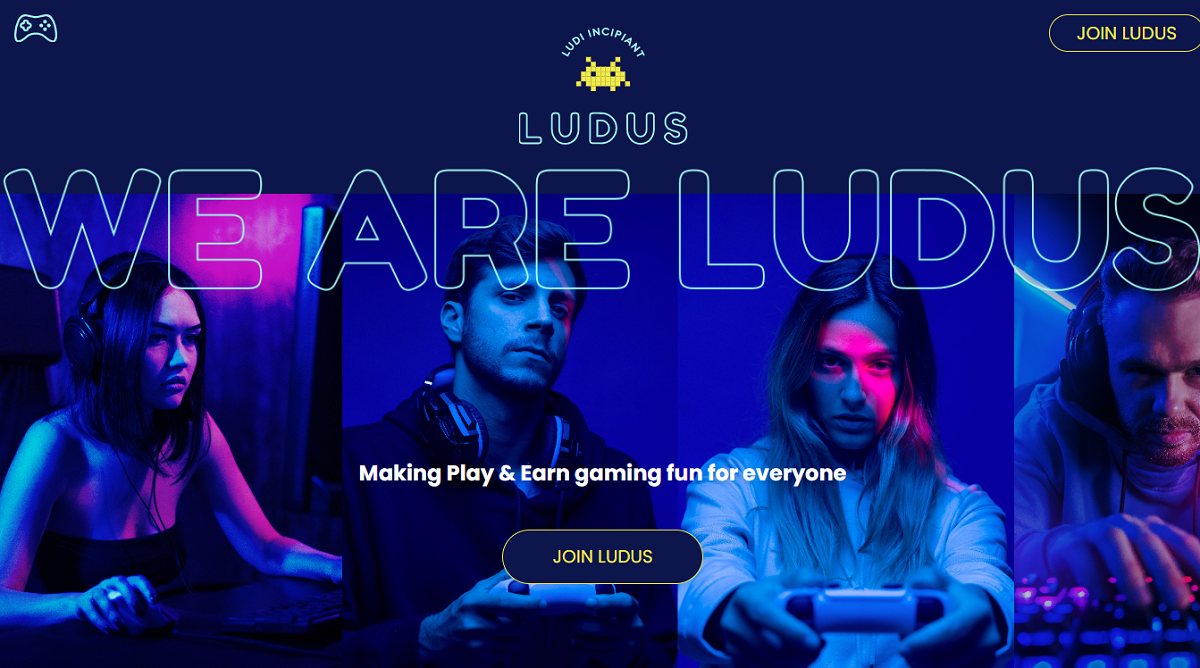 Reading Time:
2
minutes
Ludus, a new 'play AND earn' gaming platform has launched in the UK to give everyone the chance to enjoy NFT gaming, empowering community with a focus on having fun. The platform truly champions 'Play AND Earn' and is the first to offer equal returns to gamers whilst encouraging users to play for enjoyment with added economic benefit.
The team at Ludus is the perfect combination of financial expertise alongside gaming and content leaders who have developed a strategy to maximise impact, profitability and inclusivity in NFT gaming. With the intention of combining digital assets and physical gaming hubs in and around London and the UK, Ludus breaks down barriers separating the metaverse and reality.
Cryptocurrency has gained popularity in the gaming industry with top gaming companies such as Xbox, Microsoft and Twitch entering the space. With gamers making up over 1/3 of the world's population, major brands are looking at ways to increase engagement and leverage the opportunity.
Ludus is one of a new breed of gaming guilds, a combination of investors, gamers and managers who purchase a large number of gaming NFT assets to rent out to other players who cannot afford the initial investment or are unfamiliar with the space. Unlike other guilds offering fractional returns with a focus on earnings, Ludus champions Play AND Earn and offers equal returns to gamers, encouraging users to play for enjoyment with an added economic benefit.
Daniel Gee, CEO of Ludus and MD at Pello Capital, commented, "The team at Ludus are proud to launch our unique Play AND Earn platform and to be offering gamers a chance to play for enjoyment whilst making a fair return on their earnings. The social good that guilds are bringing to the gaming world is what makes them stand out. By allocating assets within the cryptocurrency gaming sub-sector they generate passive income, active income and alternative cashflows from our inventory." 
Venture capitalists to date have invested over $4bn to support the development and creation of blockchain based games and the market is continuing to grow and gain popularity and we believe Ludus is perfectly placed to offer the very best experience to the gaming community."