Remote Life – Iconic shmup to release on consoles! (PS4/SW/XB)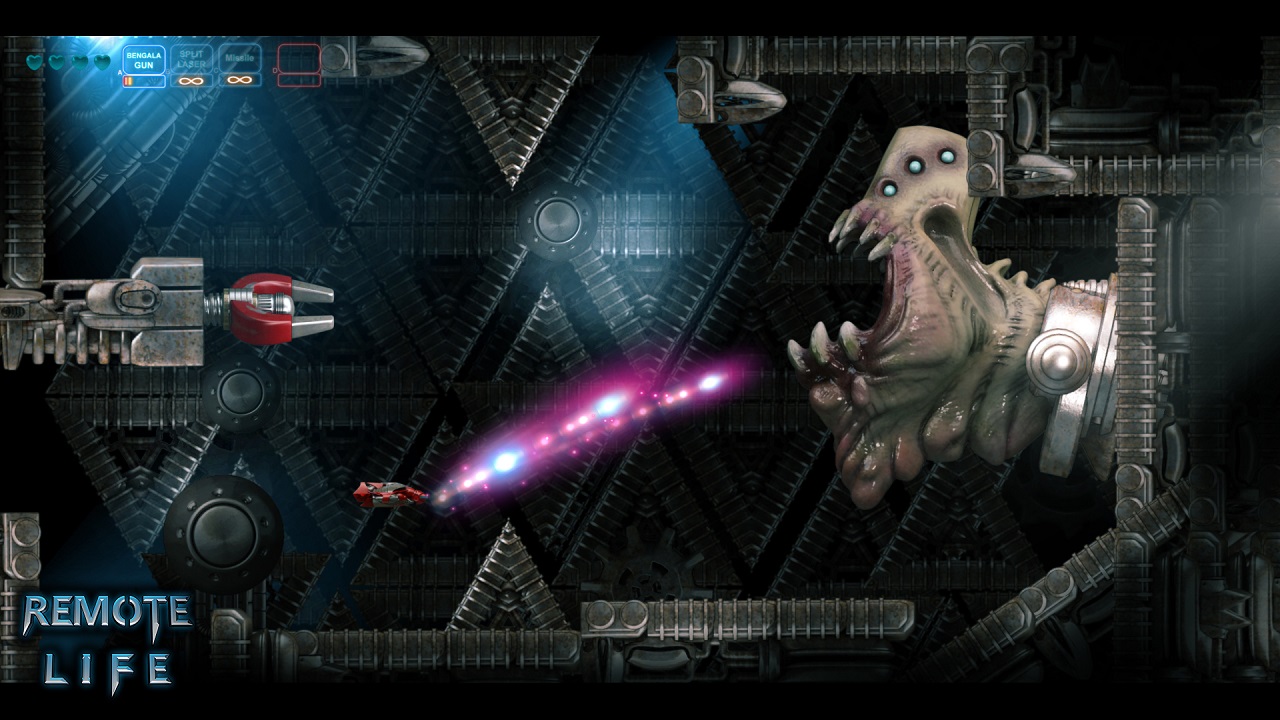 Reading Time:
< 1
minute
Indie publisher Ratalaika Games is delighted to be working with developer Next Game Level on the distinguished Shoot-em-up Remote Life that is due to be released on May 27th 2022. Releasing on all console platforms, PlayStation 4, PlayStation 5, Microsoft Xbox One,  Xbox Series X/S and Nintendo Switch  priced at a remarkable $18.99 / €17.99 / £14.99.
Remote Life shows off the amazing expertise and talent of a one man developer whose creation gives a salute to some of the amazing shooters on the scene. By adding his own touch of magic, with its  beautifully rendered 3D backdrops, superbly created enemies, eye catching and jaw dropping bosses, this retro inspired shooter leaves an indelible impression.
New Metaverse Game Star Life by iCandy's Flying Sheep Receives German Government Funding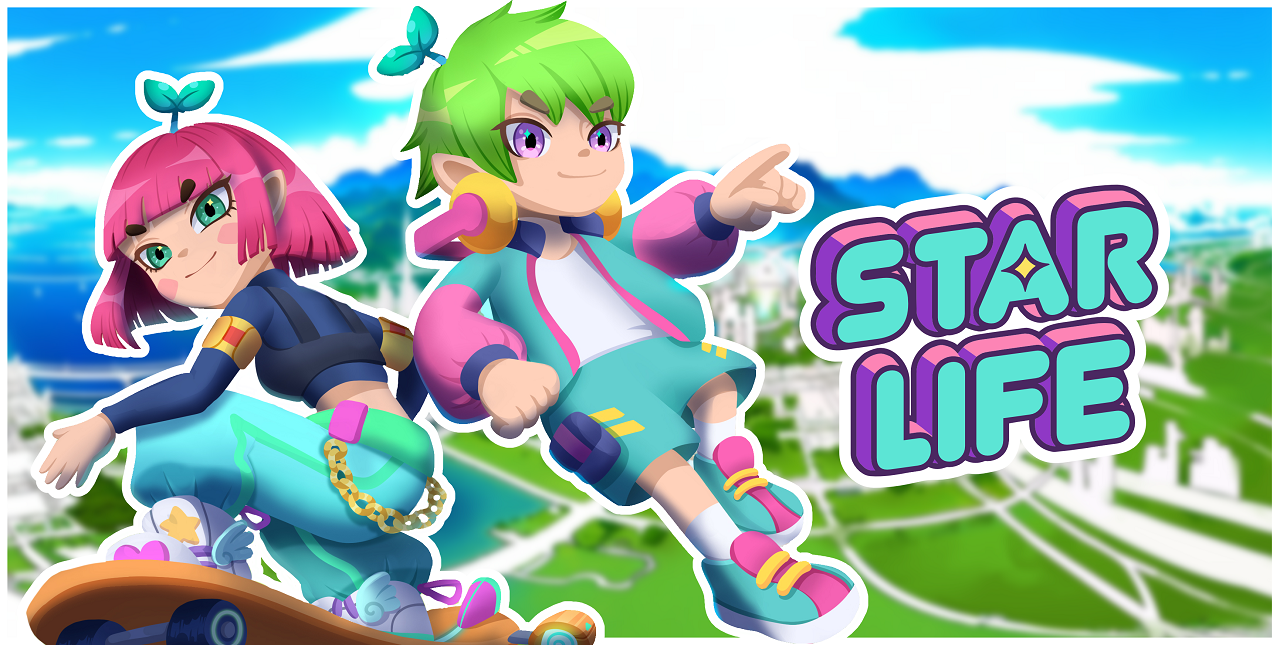 Reading Time:
2
minutes
Flying Sheep Studios, a subsidiary of iCandy Interactive, an Australian-listed international games studio, is proud to announce it is developing Star Life, a social massively multiplayer online (MMO) game focused on cooperation, and community-driven experiences that will prioritise socialising and being the party and event part of the metaverse, eventually hosting events and concerts.
iCandy Interactive has an international footprint of having other video games studios across Asia (Singapore, Malaysia, Thailand, Indonesia) and Flying Sheep Studios is its first major investment made in Europe.
The German Federal Ministry for Economic Affairs and Climate Action has agreed to support the development of Star Life with a generous funding of approximately EUR 1.1 million (approximately USD 1.2 million). Flying Sheep Studios, known for its expertise in HTML5 web-based game development, is utilizing its skills to create a sophisticated web-based metaverse game.
High-Availability Metaverse
One of the key features of Star Life is its high accessibility, making it conveniently playable from any browser on any device without needing downloads, installations, or high-end technology.
Players can start entering the Star Life metaverse with just one click via a web browser on both desktop and mobile devices. The game also prioritizes diversity, offering players various options for character creation, shopping, and community-driven events, such as concerts and exhibitions.
In addition, Star Life will incorporate optional blockchain-enabled items, or NFTs, giving players more ownership and agency over their virtual belongings. These belongings can be transferred and used on different platforms, making the process streamlined and convenient. Star Life will be a free-to-play game available to everyone.
"We are grateful to the German Federal Ministry for Economic Affairs and Climate Action for their support and trust in our project. This funding demonstrates the federal budget for video games working as intended, fostering the development of cutting-edge technical know-how 'made in Germany' and creating and securing jobs," says Thomas Rössig, Founder and Managing Director of Flying Sheep Studios.
Addition of Senior European Industry Talent
For the development of this groundbreaking project, Flying Sheep has also hired additional talent, including four industry veterans:

Renke Bahlmann – Lead Game Designer
With 12 years of experience working on browser games for industry leaders such as Bigpoint, game development allrounder and media technology expert Renke Bahlmann is the perfect fit for the position of Lead Game Designer. He will guide the team in creating a highly engaging game experience.

Frank Reitberger – Lead 3D Developer
Flying Sheep's new Lead 3D Developer Frank Reitberger is renowned for his work as a Designer and Programmer. In the past two decades, he has worked for well-known brands and customers such as Porsche, IBM, and Activision Blizzard.
Daniel Schemann – Head of Back-End Development
Cultivating his passion for multiplayer experiences in the early days of MUDs, Daniel Schemann founded his studio Silent Future in the early 2000s and would later work on free-to-play MMO Earthrise. In his new position as Head of Back-End Development at Flying Sheep, he will create the foundation for the multiplayer experience of Star Life.
Nina Kiel – Head of Diversity & Inclusion
As one of Germany's foremost game diversity experts, Nina Kiel has worked in various industry-related fields such as games journalism, game development, game event management, game studies and media education for over a decade, and published several books. Now they've joined Flying Sheep as Head of Diversity & Inclusion to support the studio in making diversity and
inclusion a key part of their endeavors.
GDLX23 Back with a Bang to Kick Off London Games Festival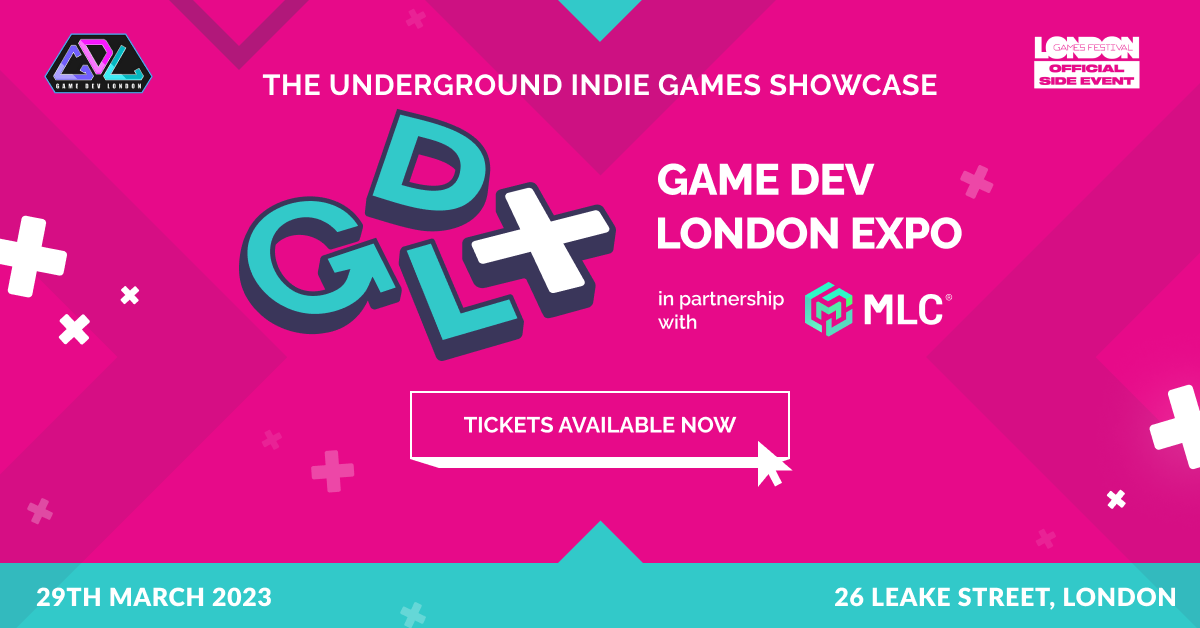 Reading Time:
2
minutes
After a year away, Game Dev London Expo (GDLX) is back! Kicking off the London Games Festival on 29th March, GDLX 2023 is the place to be for indie developers and the indie gaming community; established by creators, for creators. Want to learn more about the game design process, or how to get the most out of a publisher relationship? GDLX 2023 has talks from industry insiders to help indies and their games excel! Want to trial the concept, or raise interest from potential backers? The showcase stage enables devs to show off their games – and for others to try them out. Curated entirely for the indie game developer community and their needs, this event is a fantastic place to meet new collaborators, understand how to excel in the indie game development world, and experience the latest creative ideas in the field at the official after party.
Expanding on the success of the first GDLX, GDLX 2023 is set to double its offering for game lovers and has partnered with a network of game artists, MLC, to create a truly special event. GDLX originally featured over a dozen individual talks and panels from experts intent on cultivating the next generation of indie developers, a whole host of indie showcases, and a sellout industry afterparty: GDLX 2023 intends to go even further. Panels will feature experts in every aspect of the indie game industry, from publishers to coders, financiers to artists, all of whom will be offering their insight on how to produce a successful game by every possible measurement. The main stage is of course set for the developers themselves to showcase their indie games to an audience of both peers and players, as well as to the attending industry insiders: creating an opportunity to build both fans and backers.
GDLX is founded and organised by Game Dev London, a community support organisation for aspiring and established game developers. Game Dev London has a leading industry podcast and organises several events throughout the year, including hosting the third-largest jam site globally during Global Game Jam 2023 and regular online and in-person meet-ups.
Stuart De Ville, one of the directors at Game Dev London had this to say about GDLX and its mission,
"GDLX provides a local platform for developers to exhibit the fruits of their labour and receive the feedback and encouragement they need to take it to the next level. This event acts – and will continue to act – as one of the key cornerstones for London's indie gaming community, and as a hub for the UK's independent gaming industry. We are committed to ensuring inclusivity and accessibility, and that means providing opportunities for studios and games that would normally not be able to access expos and conferences vital to their development. GDLX is proud to give a voice to small startups and independent developers, and we believe that every game deserves a chance to shine."
GDLX 2023 takes place on Wednesday March 29th at 26 Leake Street, London, SE1 7NN.
SONY GAMES PIONEER SHUHEI YOSHIDA TO BE HONOURED WITH BAFTA GAMES FELLOWSHIP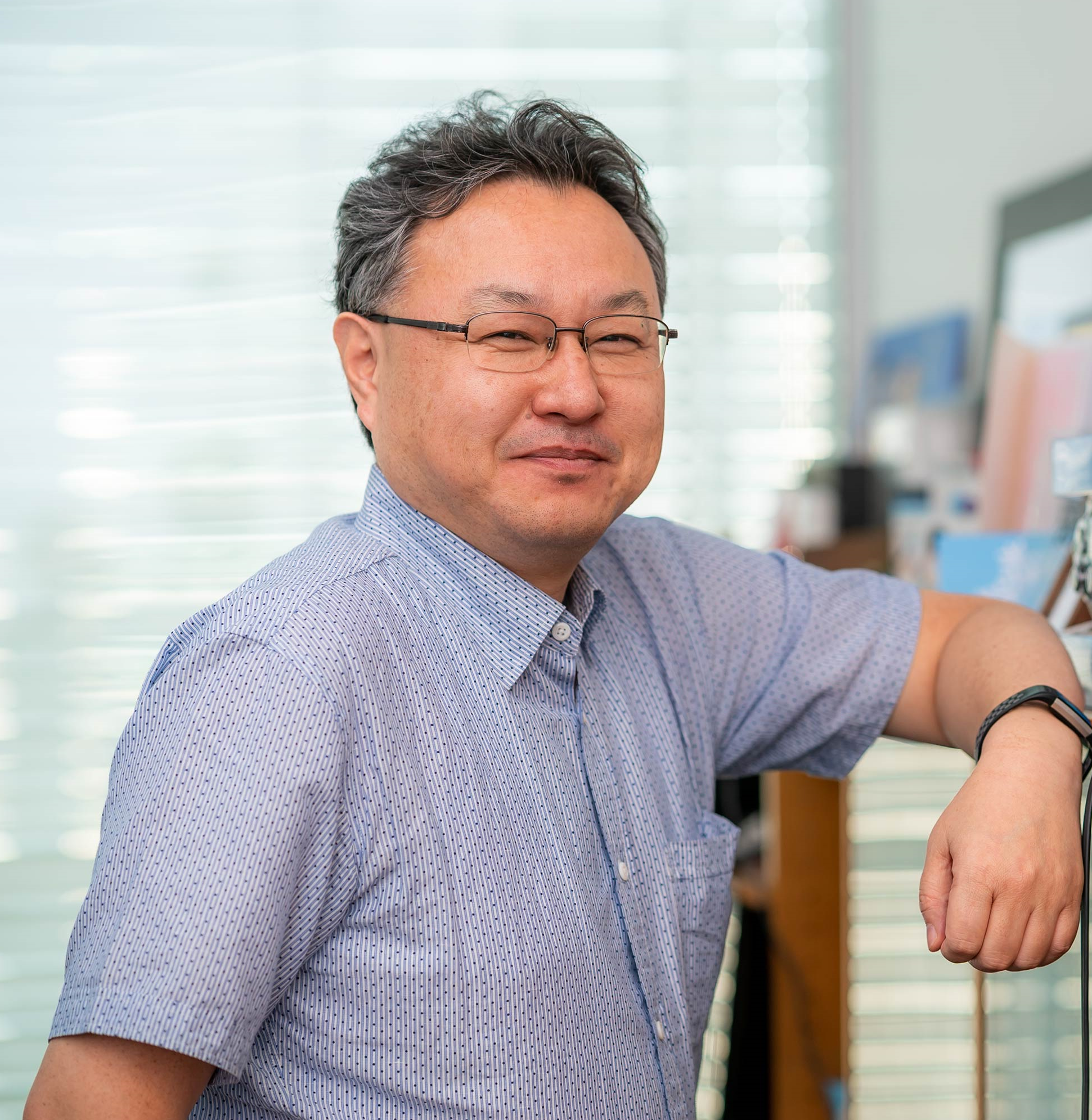 Reading Time:
2
minutes
Shuhei Yoshida, Head of Sony Interactive Entertainment's (SIE) Independent Developer Initiative and pioneer of the games industry, will be awarded the prestigious Fellowship at the BAFTA Games Awards on 30 March. The award, which recognises outstanding contributions to games, is the highest accolade bestowed by BAFTA to those who have driven positive change in the screen arts.
In 1993, Yoshida joined the PlayStation®  project, promoting innovative games design and the role of independent developers, later becoming the President of Sony Interactive Entertainment Worldwide Studios (formerly Sony Computer Entertainment).
Shuhei Yoshida said "Throughout my career, I've had the privilege of working with incredibly talented teams who've developed some of the best games in the industry. I've always celebrated alongside these developers as their games have received well-deserved awards – it is an amazing honour for me to receive an accolade of my own."
Jane Millichip, CEO of BAFTA, said "Shuhei Yoshida is a pioneer in the games world and is hugely deserving of a BAFTA Fellowship. His collaborative, supportive approach continues to drive progress within the industry, using his platform to promote the voices and craft of others and champion the work of independent designers, studios and creatives. We look forward to honouring his contribution to games at the ceremony on Thursday 30 March."
Yoshida's BAFTA Fellowship recognises him as a champion of independent developers. Through his personal social media presence and his corporate endeavours he has consistently nurtured the creativity and innovation of the indie games industry, and regularly champions indie games through podcasts, official PlayStation videos, and the wider games media.
Yoshida has been with Sony Interactive Entertainment from the beginning, and has overseen the company's growth from a hardware and software developer to a global leader in interactive and digital entertainment.. In 1993, he helped launch PlayStation, Sony's flagship gaming console.
As the President of SIE's Worldwide Studios from 2008 until 2019, Yoshida was among those responsible for producing several wildly popular franchises such as UNCHARTED™, God of War™, The Last of Us™, Horizon Zero Dawn™, Ghost of Tsushima™, MLB: The Show™, Journey™, Bloodborne™, and six titles in the Ratchet & Clank™ franchise.
In 2019, Yoshida was chosen to head up Sony's new Independent Developer Initiative to support independent developers in bringing their ideas to life through partnership deals and large-scale promotion, and to continue making game development accessible to smaller creators.
Fellows previously honoured for their work include Hideo Kojima, Judi Dench, Vanessa Redgrave, Martin Scorsese, Gabe Newell, Siobhan Reddy, Helen Mirren, Shigeru Miyamoto, John Carmack, Peter Molyneux, and Thelma Schoonmaker.
The award will be presented to Yoshida at the 19th annual BAFTA Games Awards on 30 March, at the Queen Elizabeth Hall in London's South Bank, and livestreamed exclusively on Twitch .tv/BAFTA from 18.50 BST. The ceremony will be hosted by esports and gaming presenter Frankie Ward, and will feature a star-studded line-up of talent from the world of gaming and digital entertainment.