FL Entertainment to become a public company listed on Euronext Amsterdam by combining with Pegasus Entrepreneurs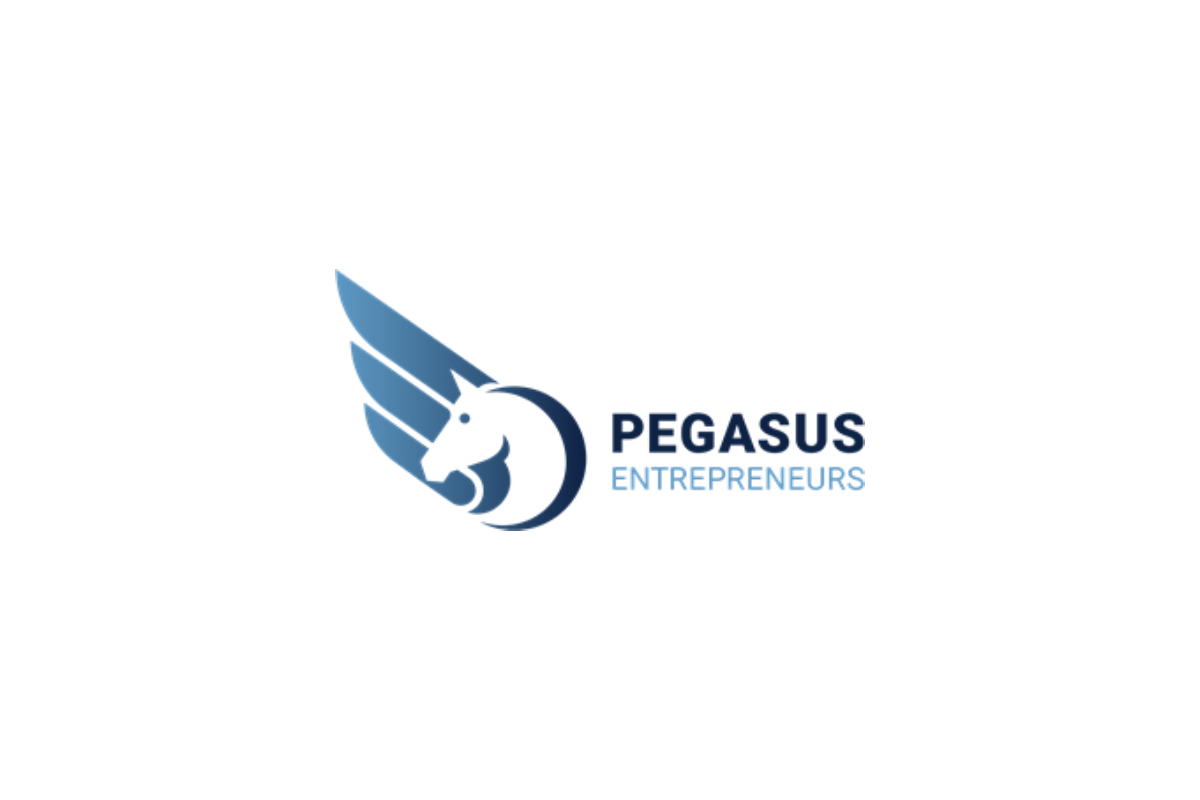 Reading Time:
2
minutes
FL Entertainment N.V. and Pegasus Entrepreneurial Acquisition Company Europe B.V., a special purpose acquisition company focused on European growth companies, announced that they have entered into a definitive business combination agreement that will result in the listing of FL Entertainment on Euronext Amsterdam. Upon closing of the transaction, the combined company will be named FL Entertainment and will be led by Stéphane Courbit as Chairman and François Riahi as CEO.
Stéphane Courbit, Chairman of the board of FL Entertainment (the "FLE Board") and founder of Banijay said:
"Achieving a public listing of FL Entertainment through this partnership with Pegasus Entrepreneurs is a milestone in the history of our group. As a result of the transaction, the group will benefit from a robust balance sheet and will be very well positioned to capture growth in the entertainment industry. FL Entertainment is all about partnership, and I am pleased to welcome Pegasus Entrepreneurs and its sponsors as shareholders to our strengthened partnership with Vivendi, SBM International, Fimalac and De Agostini, our existing shareholders in Banijay Group and Betclic Everest Group who have given us their full support to make FL Entertainment even more powerful. One of the key strengths of FL Entertainment is its management team: François Riahi as CEO of FL Entertainment, Marco Bassetti as CEO of the Banijay Group and Nicolas Béraud as CEO of the Betclic Everest Group. Both Marco and Nicolas have developed their businesses with tremendous success so far and will continue to do so in the new structure, supported by a talented team."
Pierre Cuilleret, sponsor and CEO of Pegasus Entrepreneurs, and future member of the FLE Board said:
"Pegasus Entrepreneurs was created by long-term investors with the objective of partnering with an entrepreneur-led European company with a track-record of achieving profitable growth, and the potential to accelerate growth and create value with access to our expertise, network and listing platform. We could not dream of a better opportunity than partnering with FL Entertainment and Stéphane Courbit to achieve our objective on behalf of our shareholders. The proposed business combination with FL Entertainment benefits from strong support from our shareholders and investors, as evidenced by unprecedented level of non-redemption commitments already received, as well as the largest ever PIPE raising by a European-listed SPAC. We look forward to the next stage of FL Entertainment's growth and value creation."

HIPTHER announces resounding success for MARE BALTICUM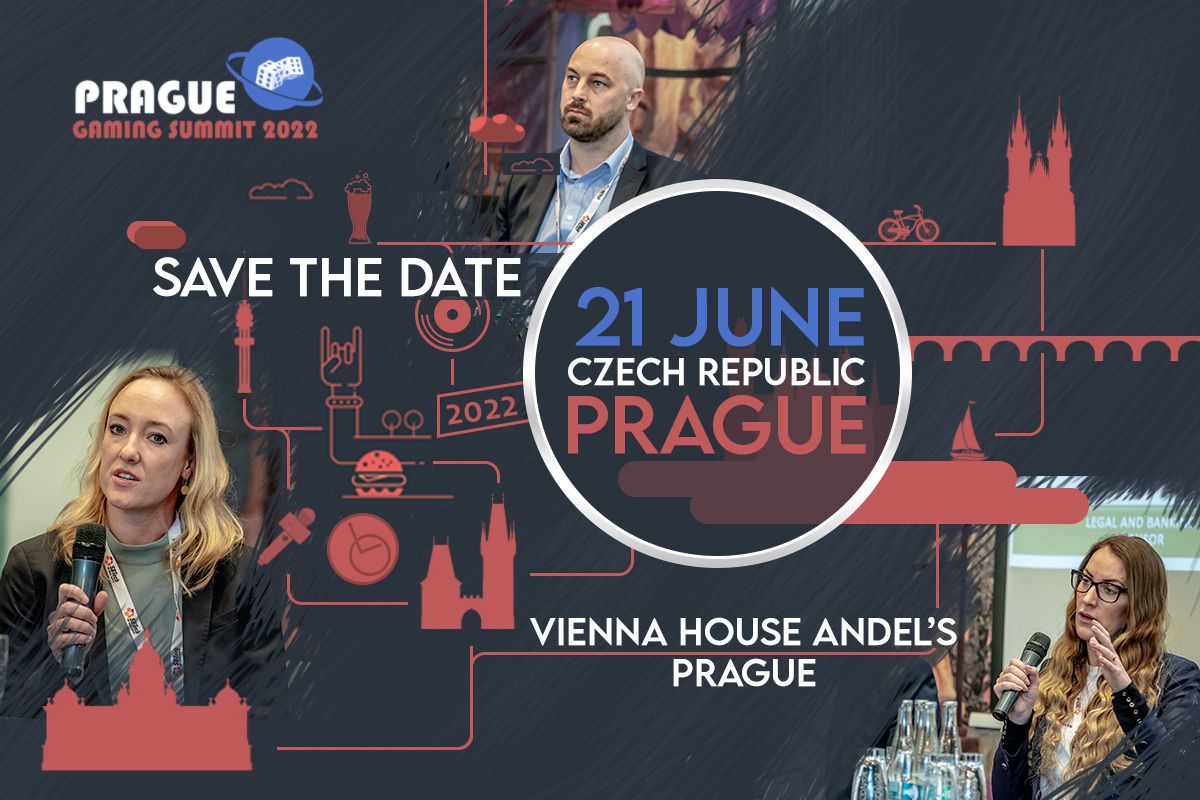 Reading Time:
2
minutes
Events agency now gearing up for Prague Gaming Summit on June 21st
European Gaming, Hipther Agency's Central and Eastern European betting and gaming media platform, has celebrated its return to live events with a resounding success at the MARE BALTICUM Gaming Summit.
The summit was held on May 12, 2022, in Vilnius, Lithuania, at the eco-friendly Radisson Blu Royal Astorija Hotel, located in the Baltic capital's UNESCO-certified old town.
The fifth edition of Hipther's boutique European Gaming summit marked the return of the Baltic region's first in-person gaming event since the onset of COVID in 2020.
Dedicated to providing a platform for discussion between the two regions' regulatory authorities, operators and suppliers, the MARE BALTICUM Gaming Summit featured a full day's panel discussions and presentations from leading figures in the iGaming industry, totalling more than 80 industry delegates.
After promising a hugely impressive roster of regional thought leaders and regulatory authorities, Hipther delivered, with the likes of Dainis Niedra (Managing Director Central & Eastern Europe at Enlabs), Kaido Ulejev (Commercial Director CEECA at Betsson Group) and Maria McDonald (Managing Partner at Nordic Gambling).
Providing a unique open platform for stakeholders and industry operators, as well as a wealth of networking opportunities for gaming executives, the MARE BALTICUM Gaming Summit was sponsored by Tom Horn, Endorphina and Nordic Gambling.
Alongside the summit were the Baltic and Scandinavian Gaming Awards (BSG), launched in 2019, which have become the most important gaming industry awards in the region.
Totalling 28 nomination categories, BSG awards were established to provide an independent, fair and representative awards event that recognises significant achievements across the Baltic and Scandinavian gaming industries, and this year was no different.
Among the winners of the wide selection of highly competitive categories, were Betsson, who was awarded the Best Sports Betting Operator in the Nordics 2022 title, whilst Altenar won the Best Sports Betting Provider in The Baltics 2022, as well as BetGames taking home Best Live Casino Provider.
Commenting on the success of the MARE BALTICUM Gaming Summit, Zoltan Tuendik, Founder and Head of Business and Events at European Gaming and Hipther Agency said:
"It was a pleasure to provide the industry with the MARE BALTICUM Gaming Summit – proving to be the region's first proper in-person gaming conference in three years.
"Whilst we have always been aware of the value of the networking opportunities, panel discussions and BSG awards, we were thrilled to see the demand of the summit translated into a sell-out event, with a wonderful opportunity to bring everyone back together.
"With just one month to go, we are now gearing up for the Prague Gaming Summit, which has also grown year on year. This is a key event in the Central and Eastern European region and one of our longest-standing conferences.
"We aim to bring a wealth of information within quality networking spaces as well as a focus on the DACH region's main regulatory updates."
The Prague Gaming Summit is Central and Eastern Europe (CEE)'s largest betting and gaming industry conference.
The fifth edition of the show, organised by European Gaming and Hipther Agency, will take place on the 21st June 2022 at Vienna House in Prague's Andel district, starting at 08.45am.
The event already has record number of sponsors confirmed, including Tom Horn Gaming and Nordic Gambling. With a limited number of sponsorship packages still available, interested companies can contact: Andrada Marginean, B2B Sales Manager at Hipther Agency, by email on [email protected].
Tropicana Casino Moves to "Light & Wonder" Gaming Platform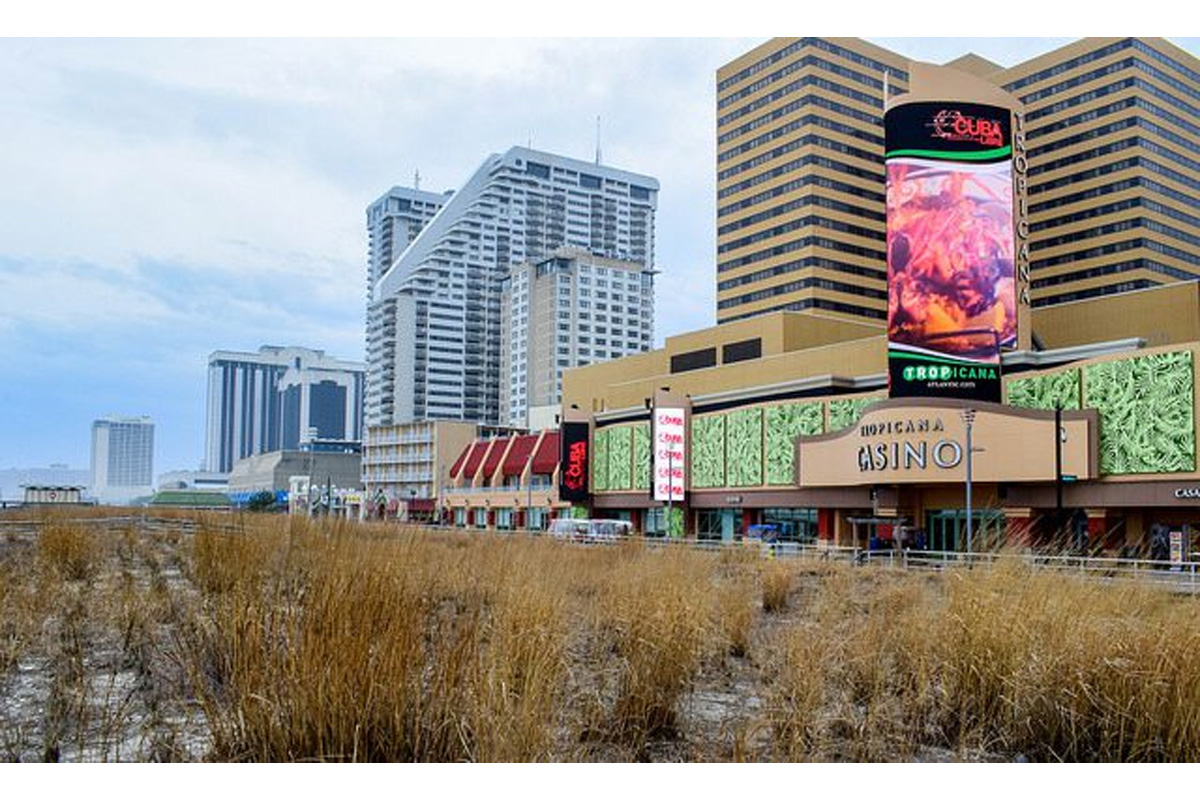 Reading Time:
2
minutes
Tropicana online casino will be officially moved to the Light & Wonder platform – formerly known as Scientific Games.
The casino ended its partnership with UK-based Gamesys Limited – their previous platform provider.
The transition is expected to take place on May 25, 2022. This will bring Light & Wonder's modern look and user interface to Tropicana, potentially boosting its position among online casinos in USA.
How Will Players Be Affected?
The Tropicana app will continue to take bets until the transition takes place.
Players shouldn't be concerned about safety, or data transfers. All processes will be done automatically, and player records will be seamlessly transferred. Everything that's already in your account, will stay there as you remember. This includes funds, documents, and payment methods.
After May 25, players will be able to visit the Caesars Casino app to reset their login details (if needed) and access the full range of Tropicana's gaming library.
The full timeline for the migration goes as follows:
April 4: Removal of Jackpots in preparation for platform switch
April 30: Final day of access to daily and monthly free games
May 2: Promotions are put on hold
May 24: Tropicana Casino app stops function; account data is transferred to Caesars Casino App
How Will Tropicana Be Affected?
Tropicana stands firmly in the middle by way of revenue in New Jersey. In 2022's first two months, they've made a little over 18$ million. Yet, the Ceasars Interactive brands made around $20 million in April alone.
Now that Tropicana will fall under Caesars Interactive, the two apps will be merged. Tropicana will join the ranks of Harrah's and Ceasars' Online, among others.
By merging with the Caesars Casino app, Tropicana casino will have access to a wider audience. What's more, the Caesars Casino app is planned to be rebranded to the Tropicana Casino app.
This move makes sense, considering the value and recognition of the Tropicana brand name.
There are other brands that have struck partnerships with Caesars Entertainment. The date of their market entry isn't known, but these should make an entrance at some point this year:
What is Light & Wonder?
Light & Wonder' Inc. was formerly known as Scientific Games Corporation. This US-based gambling company has been at the forefront of online gambling for decades.
Light & Wonder owns several prominent publishers like WMS, Shuffle Master and SG Digital. Over the years, they've produced thousands of slot machines, table games, and casino management systems.
Besides online casinos, many of this provider's titles are favorites at hundreds of land casinos in Vegas, Atlantic City, and various land-based establishments across the world.
The Light & Wonder platform offers modern gaming solutions. They equip partner casinos with 500+ casino games, and various system integrations for payments, and customer support. They ease the life of casino staff and Tropicana players.
In summary, Tropicana players have every reason to be excited about this platform switch!
BLAST and Dansk Industri team up to support growth of esports industry in Denmark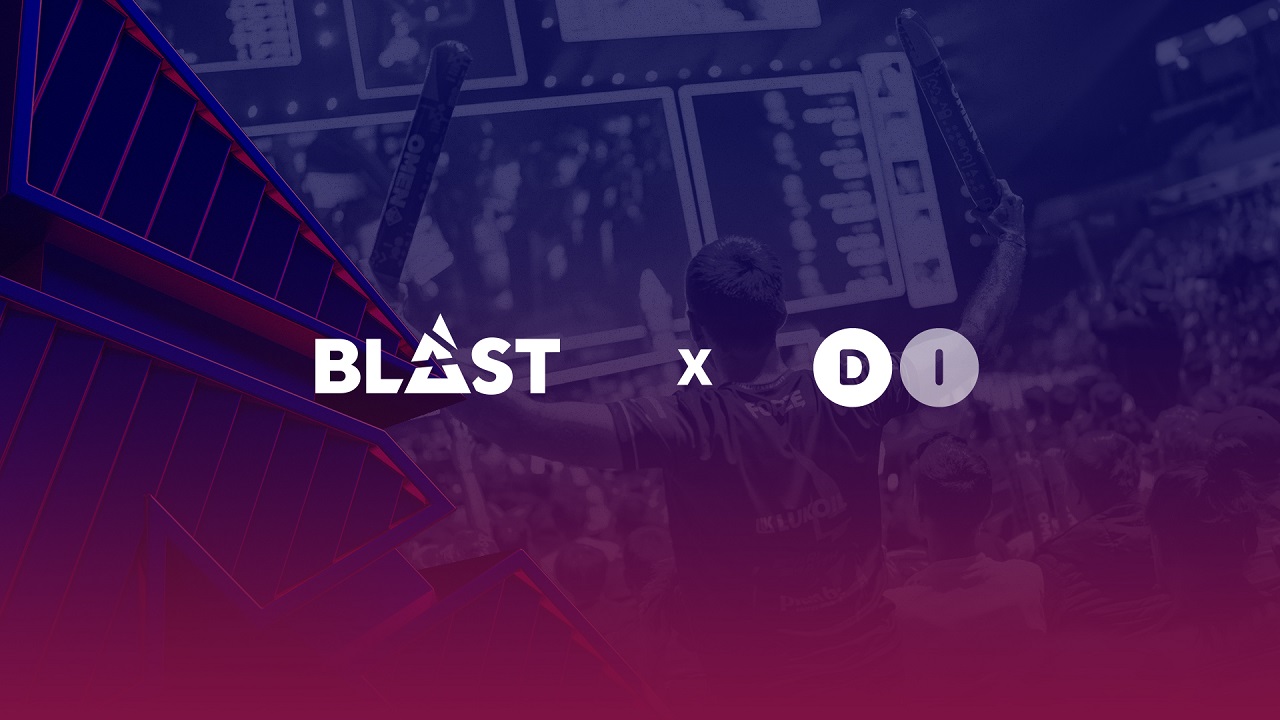 Reading Time:
2
minutes
Partnership will focus on establishing a national esports industry framework  
Esports entertainment company BLAST and Dansk Industri (DI) will team up to support the long-term development of esports and establish a unified voice for the industry in Denmark.
BLAST and DI will work together to help shape and support a framework to develop and further cement Denmark's status as a leader in esports, an industry that is now valued at over a billion dollars and is on course to have a global esports viewership of 577 million by 2024.
Denmark has an illustrious history in esports, and has grown to become one of the most dominant esports nations in the world. The country is a world-leader in Counter-Strike and is the birthplace of a number of the game's biggest talents.
The country's esports success and strong fan following has created a fast-growing industry that is opening up career and business opportunities, to underpin this growth the sector is in need of a ratified and unified esports strategy to help realise Denmark's true market potential.
DI is Denmark's largest, most representative and most influential business and employers' organisation, covering manufacturing as well as service industries across sectors such as transport, energy, IT, health, trade and professional services.
Frederikke Emily Wacker, Head of Relations at BLAST, said: "Denmark has grown to become a market-leader in esports over the last few years thanks to first-class teams, players and tournaments, along with a hugely passionate fanbase. We still see plenty of room for growth and are targeting a higher ceiling for long-term success, this development requires an esports framework and mainstream voice to help support and accelerate the industry. Working with Dansk Industri will allow us to collaborate on creating a common goal and structure to help establish a sustainable top-to-bottom vision to further cement Denmark's position as a global leader in the space."
Maria Krüger Torp, Head of DI Tourism and Attractions, said: It is an absolute pleasure to be a part of BLAST's impressive journey, step-by-step intensifying the way that esport presents itself live. Denmark has achieved a unique position within esports, built with an incredible effort by enthusiasts and entrepreneurs. Now it is time to take it to the next level with unconditional support from the business community and the political decision-makers. The potential is massive."
BLAST is an esports entertainment company that creates live and digital experiences in a number of games including Counter-Strike and Fortnite. The Danish-based company is tasked with producing the competitive Fortnite esports scene for 2022, along with operating the year-long global Counter-Strike tournament series BLAST Premier, where the best teams and biggest stars compete for ultimate glory and a multi-million-dollar prize pool.