Global Online Lottery Market Report 2022-2026 – Online Lottery Market Gets Lucky & Looks Forward to Incredible Growth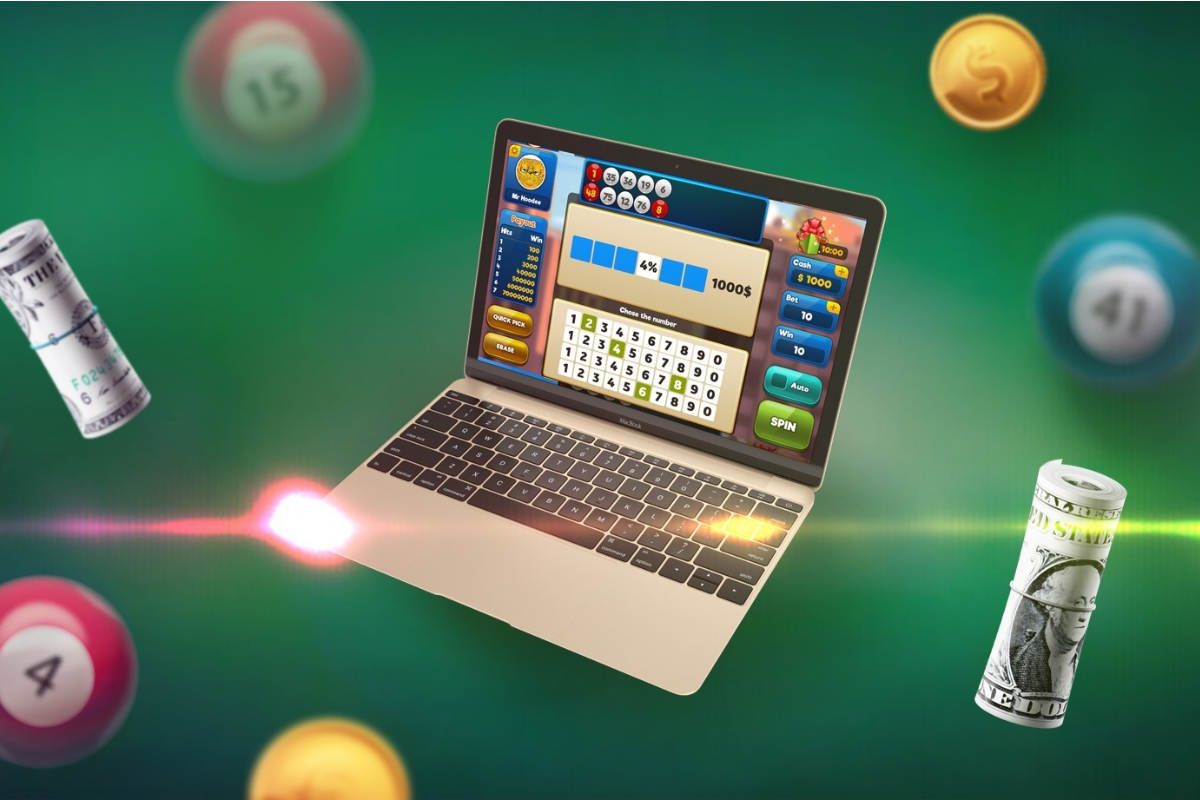 Reading Time:
3
minutes
Global Online Lottery Market to Reach $14.5 Billion by 2026
The global market for Online Lottery estimated at US$8.7 Billion in the year 2020, is projected to reach a revised size of US$14.5 Billion by 2026, growing at a CAGR of 8.7% over the analysis period.
Growth in the global market has skyrocketed in recent years owing to multiple favorable factors like technological advances, rising digitalization and increasing disposable incomes. Online lottery is poised to enjoy high demand due to increasing transition towards the online platform and the gamification trend.
Market growth is also propelled by increasing per capita income, growing number of dual-income households and rising interest and uptake among people. Providers of online lottery games are investing in digitalization and advanced technology to tap the lucrative opportunity. Various countries in Europe and Asia-Pacific have provided support to online sports lottery activities like soccer, golf, auto racing, football, baseball, basketball, boxing and hockey.
The support is anticipated to present new growth opportunities for the market. Another factor positively influencing growth is increasing popularity of social media as a result of extensive penetration of smartphones and the Internet. Holding fewer restrictions in comparison to conventional marketing approaches, social media is emerged as a popular platform for product promotions and advertising for online lottery providers.
Online Draw-based Lottery Games, one of the segments analyzed in the report, is projected to grow at a 8.6% CAGR to reach US$7.8 Billion by the end of the analysis period. After a thorough analysis of the business implications of the pandemic and its induced economic crisis, growth in the Online Sports Lotteries segment is readjusted to a revised 9.1% CAGR for the next 7-year period.
The U.S. Market is Estimated at $2.3 Billion in 2021, While Asia-Pacific is Forecast to Reach 4.1 Billion by 2026
The Online Lottery market in the U.S. is estimated at US$2.3 Billion in the year 2021. The country currently accounts for a 23.7% share in the global market. Asia-Pacific is forecast to reach an estimated market size of US$4.1 Billion in the year 2026 trailing a CAGR of 10.1% through the analysis period. Among the other noteworthy geographic markets are Europe and Canada, each forecast to grow at 8.2% and 7.2% respectively over the analysis period. Within Europe, Germany is forecast to grow at approximately 8.3% CAGR.
By Platform Type, Desktop-Based Segment to Reach $7.5 Billion by 2026
The Desktop-based segment`s strong position can be credited to large content view, big screen and the quest to learn new technology. In the global Desktop-based (Platform Type) segment, USA, Canada and Europe will drive the 6.9% CAGR estimated for this segment.
These regional markets accounting for a combined market size of US$2.7 Billion in the year 2020 will reach a projected size of US$4.4 Billion by the close of the analysis period. Led by countries such as Australia, India, and South Korea, the market in Asia-Pacific is forecast to reach US$2.2 Billion by the year 2026, while Latin America will expand at a 8.5% CAGR through the analysis period.
Key Topics Covered:
I. METHODOLOGY
II. EXECUTIVE SUMMARY
1. MARKET OVERVIEW
COVID-19 Impact on Global Lottery Industry
Effect of the Pandemic Lockdown on Online Lottery Market
Massachusetts Lottery Faces Risk of Becoming Obsolete Amid COVID-19 Pandemic
Gambling Industry: A Prelude
Lottery: A Key Segment of Gambling Industry
Online Lottery: Riding High on the Top of Innovation
Global Market Prospects & Outlook: Online Lottery Market Gets Lucky & Looks Forward to Incredible Growth
Online Lottery: Gut Punch for Some & Perfect Heaven for Revenue Support for Others
Rising Significance of Online Lottery in the US
Drivers Helping Online Lottery Market Step Up to Solid Game
Key Concerns and Challenges
Adverse Public Opinion about Gambling: A Major Issue Affecting Lottery Industry Prospects
Analysis by Platform Type
Regional Analysis: Europe Enjoys Frontline Position in Global Online Lottery Market
Online Lottery Gains Ground in the US amid the Pandemic
Sales of Michigan iLottery Products Surge in Michigan
Probable Ban on Online Lottery in Florida
Competitive Scenario
Recent Market Activity
2. FOCUS ON SELECT PLAYERS (Total 58 Featured)
Annexio Limited
Camelot Group
International Game Technology PLC
Jackpot.com
Lotto Agent
Lotto Direct Ltd.
Lotto247
LottoKings
LottoSend
LottosOnline
Play UK Internet
WinTrillions
3. MARKET TRENDS & DRIVERS
Advantages of Online Lottery: Galvanizing Massive Demand
Online Lottery Emerges as Favorite Gambling Pastime with Lure of Big Jackpots
Positive Aspects of Legalized Gambling Enthuse Online Lottery Market
Market Prospects Strongly Influenced by Gambling Industry Trends
Gambling Apps Contribute to the Rising Popularity of Online Lottery
Evolving Role of Cryptocurrency Encourages Market Uptake
Widespread Availability of High-Speed Internet Stirs Market Growth
Smartphone Emerges as Popular Option for Participation in Online Lottery
Increased Emphasis on Digitalization Augurs Well
Blockchain Empowers Decentralized & Transparent Operations
Big Data Steps In to Augment Online Lottery Operations
IoT Emerges as a Reliable Tool to Transform Online Lottery Market
Virtual Reality Seeks Role in Online Lottery Domain
Issues & Challenges
Regulatory Emphasis on Online Gambling Cripples Momentum
Gambling Laws in Select Countries
Nation-Wide Bans Discourage Global Expansion
Cyberattacks: Red Hot Button Issue
4. GLOBAL MARKET PERSPECTIVE
III. REGIONAL MARKET ANALYSIS
IV. COMPETITION
BLAST partners with esports and video games betting platform unikrn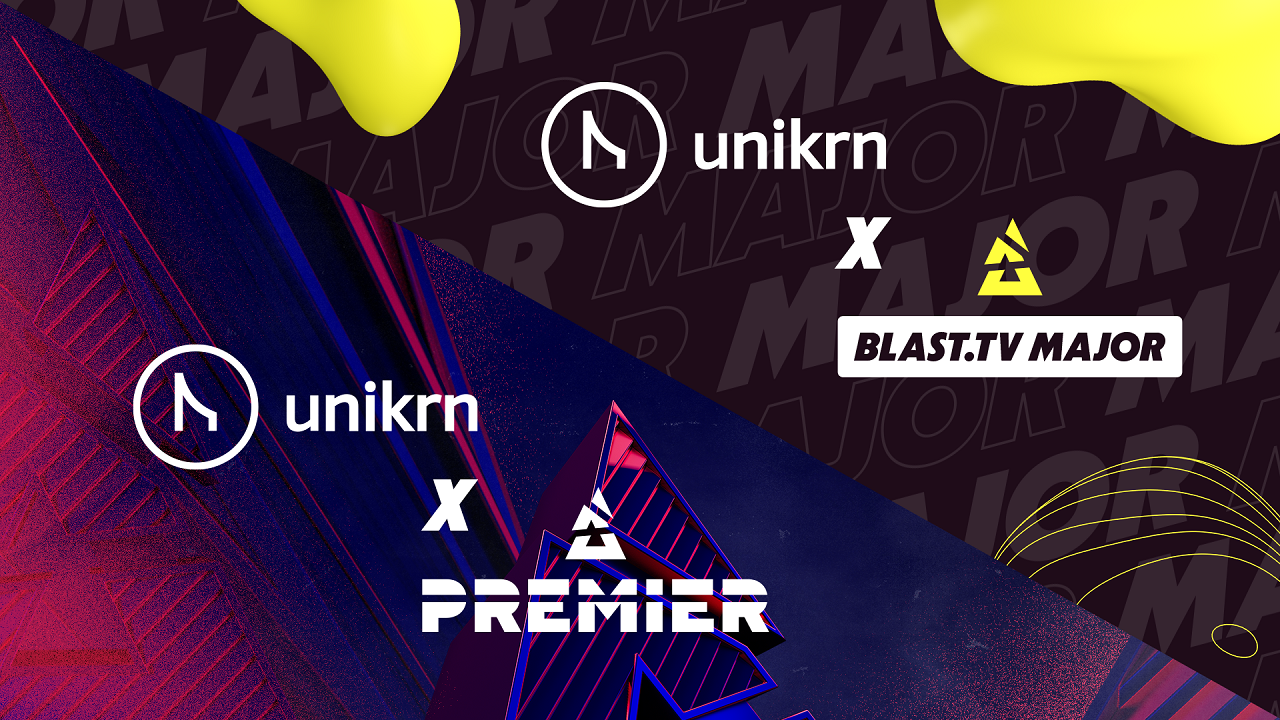 Reading Time:
2
minutes
Esports entertainment company BLAST has announced a multi-year global partnership with unikrn, the most expansive video games and esports betting platform on the market.
As BLAST's global partner, unikrn will be deeply embedded into the BLAST fan experience – including fan-led activations, social giveaways, broadcast integration, and physical / digital branding on the BLAST Premier tournament series and upcoming BLAST.tv Paris Major.
unikrn will also own the BLAST Picks segment, where the BLAST broadcast talent team predicts their winners from each day's play, along with BLAST.tv PickEms whereby the Counter-Strike community have their say on predictions. More information on unikrn integration for the BLAST.tv Paris Major will be announced closer to the event kickoff.
unikrn has one of the most expansive video games and esports betting platforms on the market, with the online bookmaker being built for the new generation of gamers and esports fans. The unikrn esportsbook brings premier esports tournaments and the biggest sporting events into one convenient place, giving players more titles, more markets and more ways to level up the fun every day.
unikrn, available now in Brazil and Canada, with exception of Ontario, is built for the new generation of gamers and esports fans and aims to expand its global footprint throughout the BLAST partnership. The unikrn esportsbook brings premier esports tournaments and the biggest sporting events into one convenient place, giving players more titles, more markets and more ways to level up their fun every day. In addition to their traditional sportsbook and casino offering, the platform also offers players an opportunity to bet on their own skills with its UMode product, as well as Moneymatch, which gives players the opportunity to face off in public or private lobbies across a variety of different titles, with bragging rights and real money on the line.
Oliver Clarke, Commercial Director at BLAST, said: "We are delighted to welcome on board unikrn as our latest global partner. Their tailored esports and gaming offering means fans of the BLAST.tv Paris Major and BLAST Premier tournament series have a safe, secure and dedicated betting platform. 2023 is an exciting year for BLAST with more events happening than ever before and we are thrilled to have unikrn join us on this momentous journey."
"BLAST is an epicenter of action for esports fans around the world and has produced some of the most memorable moments in the history of competitive Counter-Strike play," said unikrn CEO Justin Dellario. "unikrn is built for these moments, when fans are looking for the deepest and best possible experience as they root on their favorite players and teams. We are thrilled to be BLAST's partner, and to bring our world-class insights and betting opportunities to its millions of fans."
BLAST Premier is a worldwide Counter-Strike tournament series where the best teams and biggest superstars fight it out for glory and a multi-million dollar prize pool. These tournaments attract tens-of-thousands of fans to live events in big arenas from London and Copenhagen to Miami and Sao Paulo, with millions more watching at home on broadcast in over 150 territories and in 25 different languages.
The BLAST.tv Paris Major is one of the most renowned and highly-regarded esports events in the calendar year, giving thousands of teams from all around the world an opportunity to compete for a £1.25 million prize pool, a chance to etch their names in Counter-Strike folklore and a shot at being named the best team in the world.
Gamebox Global Launch by Froyo Games: Where Skill Meets Rewards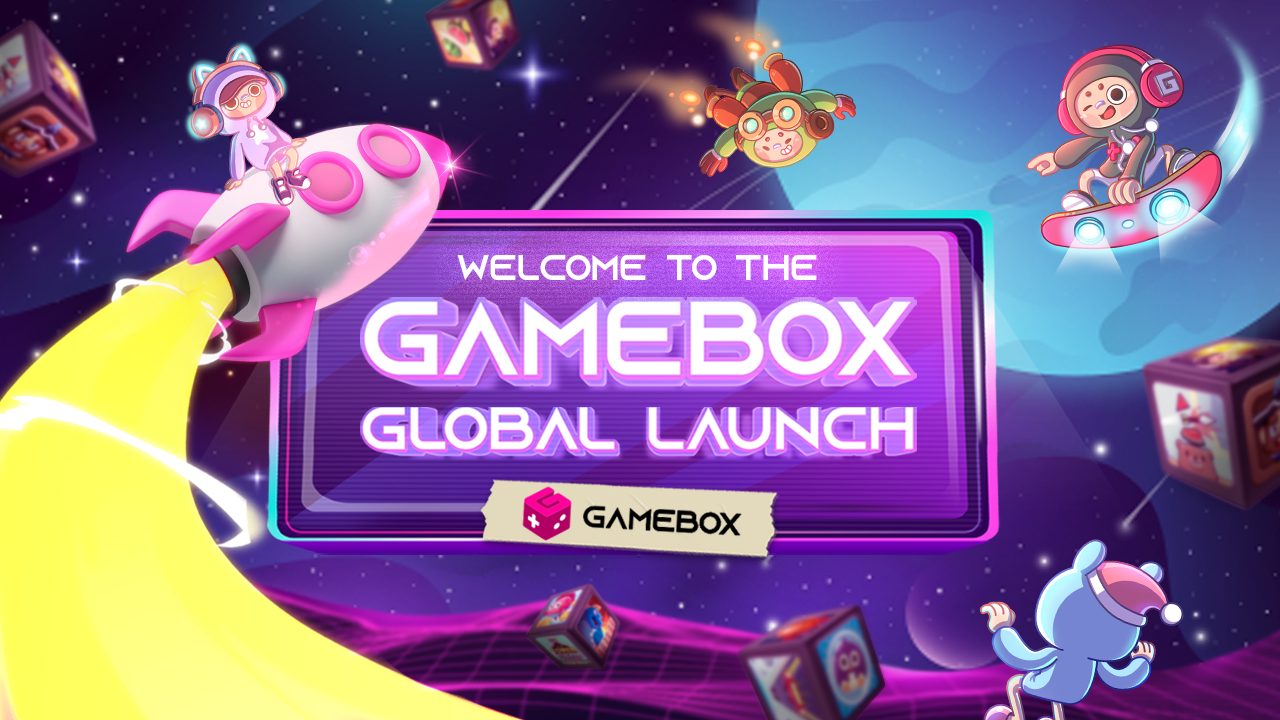 Reading Time:
2
minutes
Froyo Games has officially launched its flagship Web3 gaming arcade, Gamebox, which allows players to participate in competitive mini-games and win exciting prizes, such as the Moca NFTs by Mocaverse.
Built on Froyo Games' multichain GameFi platform, Gamebox is designed to provide an accessible ecosystem for both game developers and users. The platform is powered by the $FROYO token, based on the Ethereum and Binance Smart Chain networks and listed on several major exchanges, including PancakeSwap, ApeSwap, BKEX, BTSE, and CoinW.
Gamebox operates similarly to a funfair, where players use an in-game currency called Gems to pay for each game. Each game costs one Gem, and players can win Tickets based on their performance in each game. These Tickets can be used to win NFTs, cryptocurrencies, and other exciting rewards.
A key feature that sets Gamebox apart from other gaming platforms is its unique approach to prize winning. Rather than selecting a game, players choose the prize they want to win and compete against others across a rotation of different games. With each rotation, players can strive to achieve the highest scores to rank on the leaderboard. The top players on the leaderboard of each game will be awarded Tickets to enter a raffle for the prize.
The raffle will be triggered once Tickets are awarded up to a certain threshold. When the threshold has been reached, the prize draw will take place automatically, with players who have more Tickets in the contest having a greater chance of winning.
By combining skill-based gameplay with the excitement of prize draws, Gamebox offers a unique and engaging Web3 gaming experience for players of all levels. With a wide range of prizes available, there is something for everyone to compete for on the platform.
Froyo Games has secured major investments from top industry players, including Animoca Brands, Spartan, WeMade, and GBV Capital. With the launch of Gamebox, Froyo Games aims to provide a fun and rewarding Web3 gaming experience for players worldwide.
PAGCOR heeds call to help families affected by oil spill in Mindoro town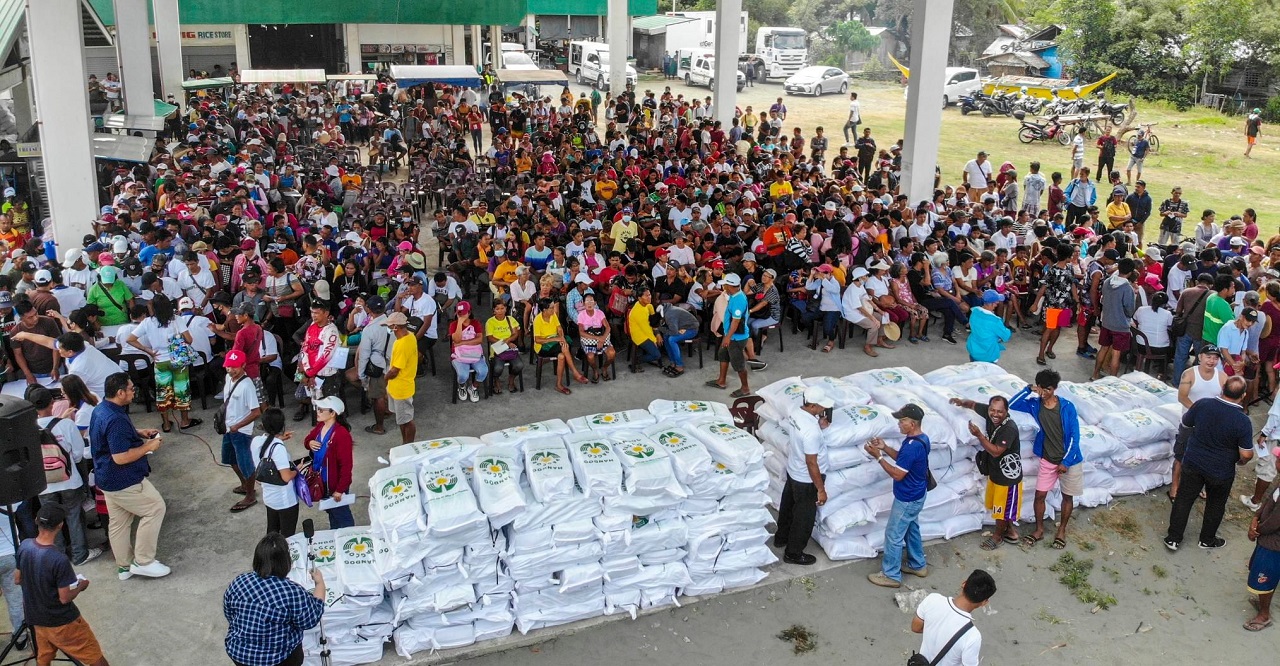 Reading Time:
2
minutes
THE Philippine Amusement and Gaming Corporation (PAGCOR) heeded the call to help the families and individuals who are gravely affected by the massive oil spill in the waters of Oriental Mindoro by joining a relief-giving mission on March 28, 2023.
The state-run gaming agency distributed 6,000 food and non-food packs to 3,000 recipients in the town of Pola. Most locals in said town only rely on fishing as their source of livelihood. Pola was reported as the most affected among the 14 municipalities of the province after oil slicks from the sunken M/T Princess reached their shorelines and continue to deprive them of their livelihood and food supply.
Princess Go, President of the organizer of the mission, NextGen Foundation Philippines, Inc. (NGFPI), said they requested aid from various sources to help the distressed families of Pola as soon as reports came out that the town is suffering heavily from the effects of the oil spill. PAGCOR was one of the agencies that they approached for relief assistance.
"We really needed all the help we can get to provide relief to those who were affected by this unfortunate incident. Thankfully, PAGCOR agreed to partner with us to make this humanitarian event happen," she stated.
Pola Municipal Mayor Jennifer Cruz led the distribution of the relief items to the beneficiaries at the town's public market. She was joined in the activity by key PAGCOR officers headed by VP for Corporate Social Responsibility Group Ramon Stephen Villaflor and Asst. VP for Community Relations and Services Eric Balcos and representatives from NextGen and Oceanus Conservation.
Fifty-year-old Annabel Fabula, village chief of distant Barangay Buhay na Tubig, related that life had been extremely difficult for her constituents since fishing is temporarily banned in the areas devastated by the oil spill. With no other alternative source of livelihood, the residents of the community have been relying mostly on aid from the local government and various organizations for more than three weeks now to get by with their daily needs. The remote village, which can only be accessed through a 40-minute boat ride from the town proper, has a total population of over 1,000.