Best Strategies to Win at Online Games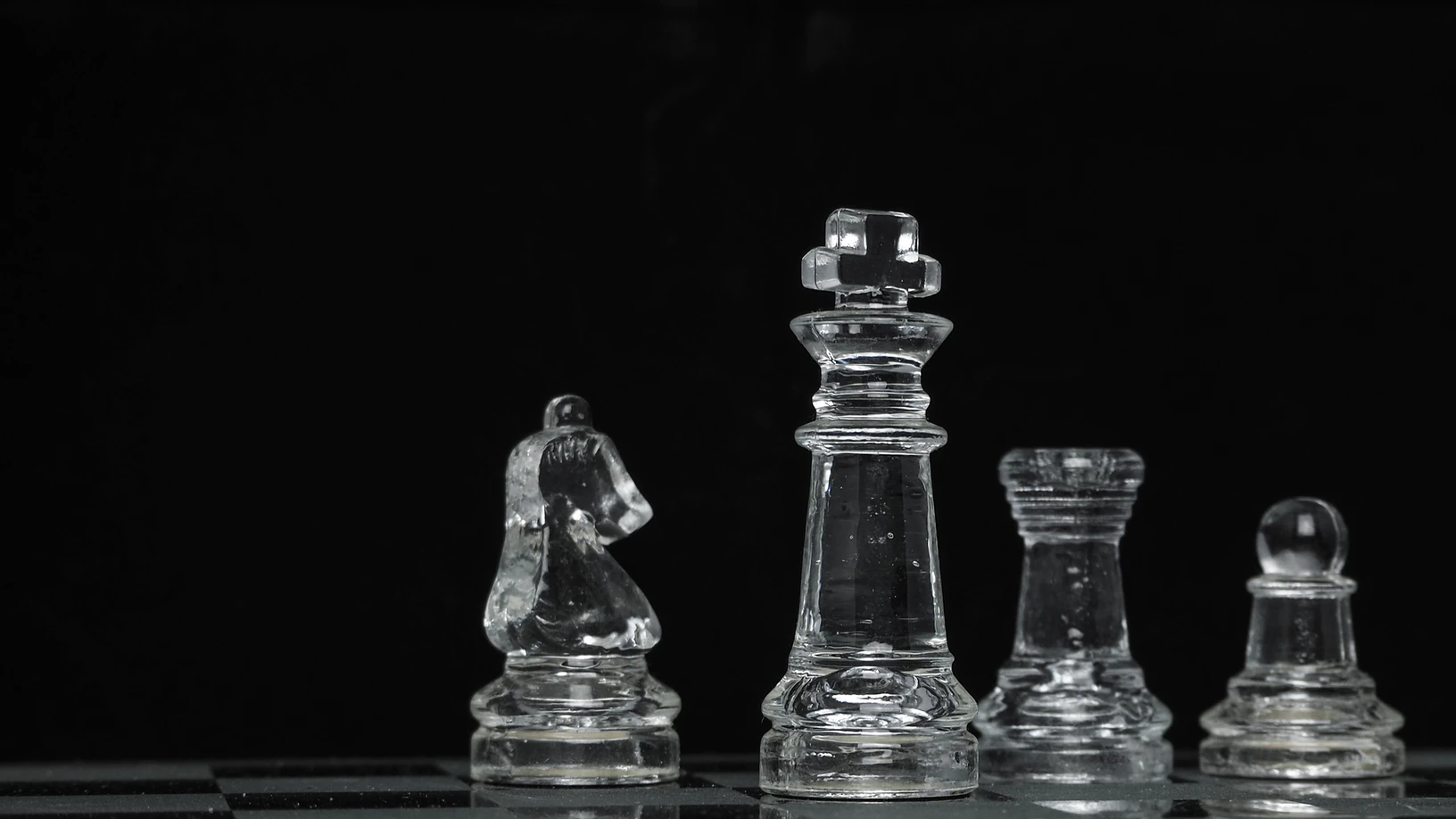 Reading Time:
3
minutes
Casino games serve as a form of entertainment for many people. Players see the games as a way to enjoy themselves and make money. However, no matter how exciting the games are, the end goal of playing will always be to win.
Winning in a casino game isn't a walk in the park – if it were easy to win, almost everyone would be playing. Before playing games, there are important things to know and strategies to increase one's chances of winning.
If you're playing online roulette, for instance, there are some things you need to know. Firstly, you have to understand the game and the rules. If you don't understand the rules of the game, you're already setting yourself up to lose and ruin your playing experience.
This article will highlight some strategies you can start using to win casino games. You should find the strategies useful, even if you're an expert.
What are the Best Strategies To Win at Online Casino Games?
However, before learning strategies, the most important thing to know/do before visiting an online casino website to play any game is to understand the basic rules of each game. Playing a game you don't understand is like dashing out your money to the casino house.
Most online casinos have online resources where you can learn the basics, or you could do a simple Google or YouTube search.
After learning the basics of any casino game, the following are some strategies you can use to increase your winning chances:
1. Play Games with Low House Edges
Target games with a lower house edge. Those games are Blackjack, Craps, and Baccarat. An edge means the odd percentage. A casino has a higher edge when its odds are better than yours, while a lower edge means you have a huge chance of winning as long as you play the opposite game type.
Slot games have a high house edge, so you might want to avoid them if you don't have a lot of money. To increase your chance of winning, target games with a low edge.
2. Don't Chase the Money You Lost
When you lose money while playing, don't play to regain your losses. If you have that mindset, you might even lose more.
Learn to stop playing when your winning streak ends and get comfortable with the loss. Have a line you won't cross with your budget, don't spend more than a particular amount.
3. Learn Gambling Mathematics
Even if you've never heard it before, your knowledge of casino games isn't complete without knowing some mathematics. Knowing what house edge and return to player (RTP) percentage mean is key to placing a great bet and winning.
4. Learn How to Predict Losses
Every professional gambler knows how to predict losses. To predict your loss, you'd need to know the return to player (RTP) percentage, the number of bets you want, the house edge, and the average size of each bet.
To get your house edge, you'll subtract your RTP  percentage from 100. Then to calculate the loss, use the following formula:
Loss = House edge percentage x number of bets x average size of each bet.
Your answer to the math would be your average loss estimate.
5. Use Your Reward and Bonuses
When offered any bonus, don't turn them down; always accept them, as they lower the house edge. Accept and use your player rewards, bonuses, coupons, and other promotions when you're offered.
6. Say No to Progressive Betting
There are a lot of progressive betting strategies, like the Fibonacci method and Martingale. These betting systems will require you to wage a huge amount after losing hands or rolls and even, in the end, win a little amount. You shouldn't risk using such a method, as it can affect your budget if it doesn't work out.
7. Choose a Winning Goal and Loss Limit
When you choose a winning goal, you set an amount that you would win and stop playing. If you set $200 as your win goal, you'll stop playing as soon as you win $200. You should also set a loss limit. This is when you set the lowest amount to stop playing, so you won't go on tilt.
Conclusion
Winning at casino games isn't only tied to when you walk out with a profit. It could also be when you stop playing after reaching your limit or refuse to chase after a loss.
It's better to leave and play another day than spend all your life savings chasing losses only to fail at it. This is why you need to develop the right strategies. The strategies provided above will set you up nicely to be a successful punter.

EveryMatrix selected as the Online Provider for the National Lottery of Malta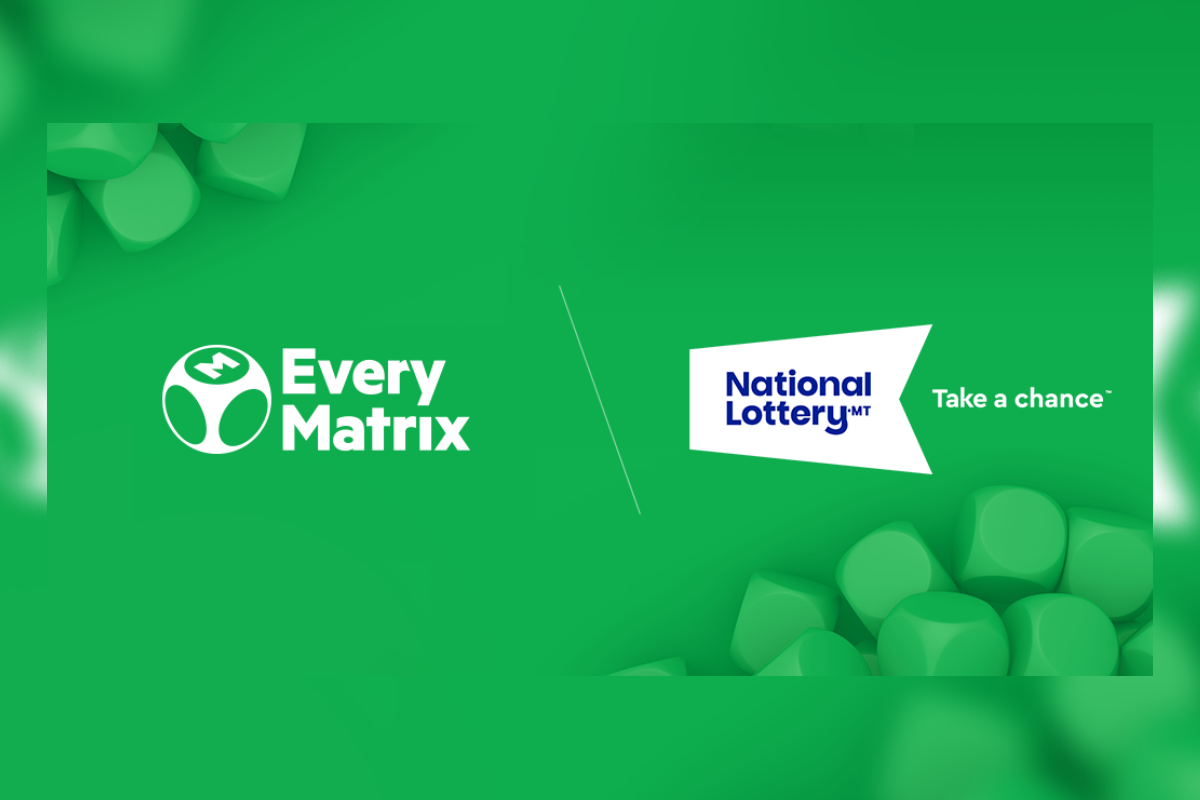 Reading Time:
2
minutes
iGaming software provider EveryMatrix and National Lottery plc, a subsidiary of IZI Group plc, have signed an agreement through which the supplier has been selected to provide online games to the Maltese National Lottery.
National Lottery plc recently won the concession to manage and operate the national lottery of Malta. For the first time in 18 years, the Maltese National Lottery will be run by a fully-owned Maltese company.
National Lottery plc chose International Game Technology (IGT) as its lottery technology provider, and EveryMatrix will supply the lottery with its suite of online products. EveryMatrix will integrate the IGT retail transaction engine into its CasinoEngine solution, the iGaming Integration Platform, via IGT's Aurora Anywhere, making all of the National Lottery's draw-based games available online, on both desktops and mobile devices.
Ebbe Groes, Group CEO of EveryMatrix, says: "We are very proud to be able to support National Lottery plc in this way. We believe the benefits delivered by our system will enable the national lottery to safely channel Maltese players away from illegal or abusive secondary lotteries. The integration of the world's no. 1 lottery system provider speaks volumes about the performance of our platform."
Franco DeGabriele, CCO of National Lottery plc, comments: "After 18 years since the privatisation of the national lottery of Malta in 2004, the lottery will be operated for the first time by a wholly-owned Maltese company, whose mission is to provide the market with a service that is local, innovative and of the highest levels of quality.
"We will invest in the systems to ensure the service offered meets the highest standards and is built on the most rigorous compliance frameworks. Our digital innovation will put Malta on the global map, and we will work closely with the authorities to eradicate all forms of lottery abuse."
Genius Sports builds out official data, trading and live streaming partnership with Tipsport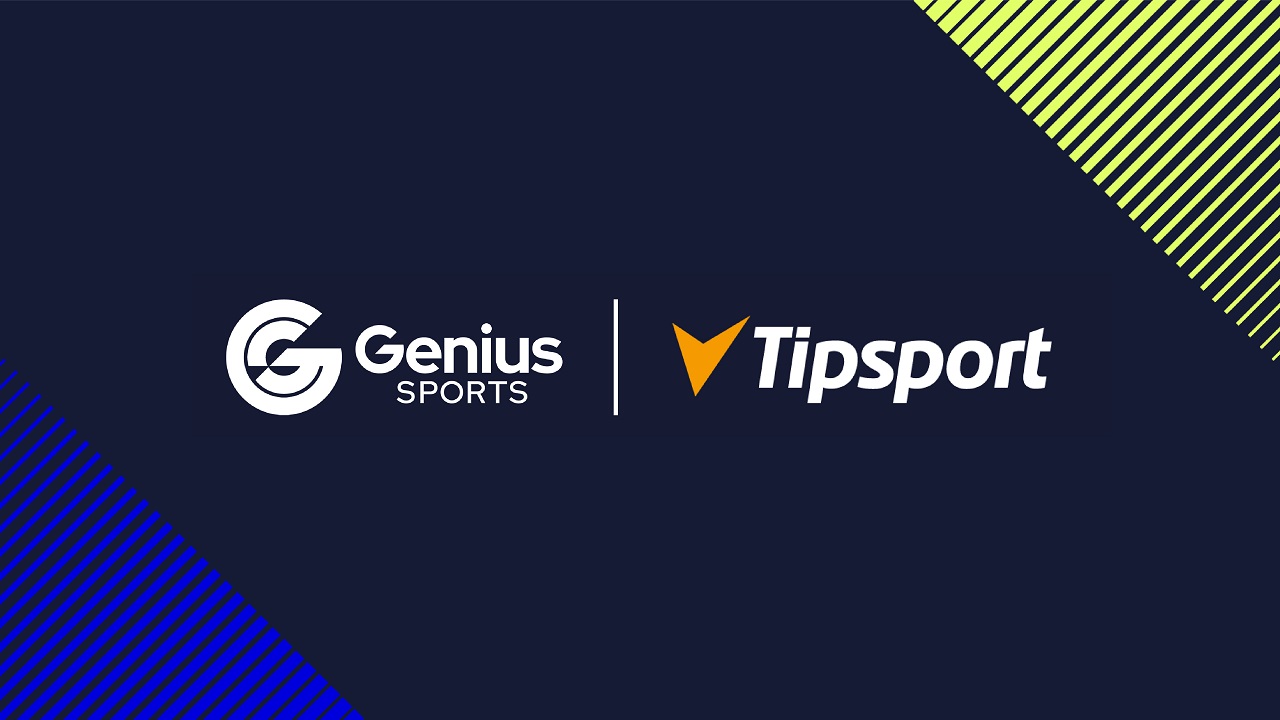 Reading Time:
2
minutes
Genius Sports Limited, the official data, technology and broadcast partner that powers the ecosystem connecting sports, betting and media, has agreed to a major expansion of its long-term partnership with Tipsport, a leading Czech sportsbook operator across retail and online.
Tipsport has agreed to a substantial uplift in the number of annual events covered by Genius Sports' suite of data-driven PreMatch, LiveData and LiveTrading solutions while maintaining full flexibility and control over each element of its sportsbook.
Powered by the highest quality data, Genius Sports will deliver real-time feeds and pin-point pricing for hundreds of competitions, including the EPL, NCAA Basketball, Euroleague Basketball and the NFL. Tipsport will have access to Genius Sports' full NFL product suite, including access to the league's real-time statistics, proprietary Next Gen Stats (NGS) and official sports betting data feed.
Genius Sports will also deliver thousands of low latency streams through its rapidly expanding Streaming solution. Tipsport customers will benefit from an enhanced live betting experience through live streams of top tier football leagues across Argentina, Colombia, Iceland and China, as well as dozens of FIBA basketball and FIVB volleyball leagues globally.
"Never-ending innovation is firmly part of our DNA so we're thrilled to widen our partnership with Genius Sports for the upcoming years," said Petr Komarek, Head of Data & Streaming at Tipsport. "Considering this strong bond, we're excited to engage many more customers and provide them with our world-class services. We look forward to create compelling and unique projects together."
"Since the start of our partnership in 2016, we have worked closely with Tipsport to provide them with a growing suite of betting products and services that drive turnover, increase margins and maximise control," said Jack Davison, Chief Commercial Officer of Genius Sports. "Across official data, trading and live streaming, we're excited to continue playing a crucial role powering Tipsport's first-class sportsbook."
Riches rain in Blueprint Gaming's Gold Blitz Free Spins Fortune Play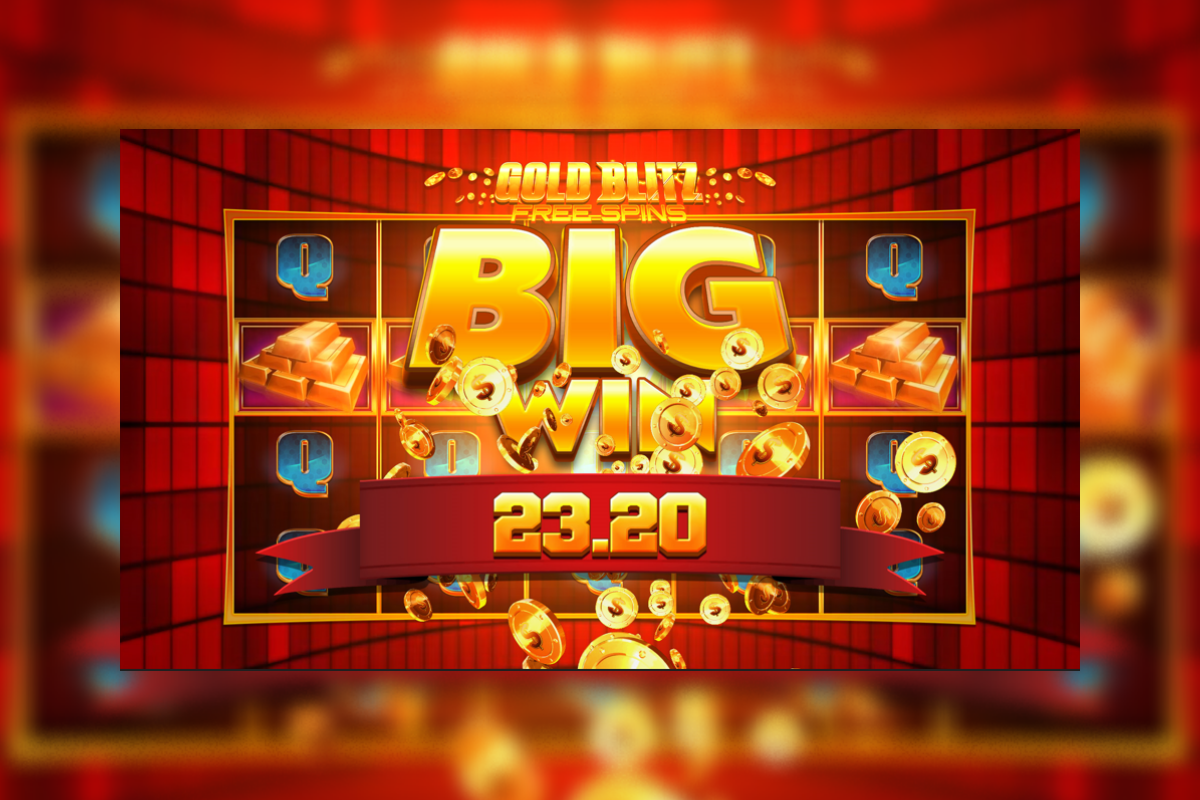 Reading Time:
2
minutes
Blueprint Gaming's latest slot release is a fresh take on the ever-popular theme of glittering golden prizes with the additional draw of its recent mechanic in Gold Blitz Free Spins Fortune Play.
Making the most of proven, successful gameplay elements, Gold Blitz Free Spins Fortune Play sets its sights on devotees of free spins and high volatility games and adds Fortune Play – which allows for play across four reel sets simultaneously.
Three bonus symbols in view award the Free Spins round where only the top three Gold Bullion symbols and wilds are on the reels, giving a far greater chance of a super-stacked golden win.
After any reel win, a key engagement feature is the ability to collect the amount won or gamble it on one of two gamble wheels – one for cash and the other for the chance to win a number of Free Spins. Does the player keep their winnings or gamble for a potentially enormous 50 free spins?
Fortune Play is where the action really hots up, with only the top three Gold Bullion symbols and wilds in play on the reels. Any wilds that land transfer to any remaining reels, giving more chance for big wins.
The incredible free spins on offer alongside the opportunity to play four reel sets at once set Gold Blitz Free Spins Fortune Play apart as a highly volatile slots experience that is crammed with opportunity.
Jo Purvis, Director of Key Accounts and Marketing UK at Blueprint Gaming, said: "The action is pure gold in this homage to free spins and frenzied action. The trademark Blueprint polish brings the glittering reels and symbols to life especially when Fortune Play begins.
"Players will love the attention to the rich golden detail on each reel as they search for their own Gold Blitz from up to 50 free spins and is another example of Blueprint's insight into developing a fantastically fun slot."