Honoré Gaming signs NebirBet in Ethiopia push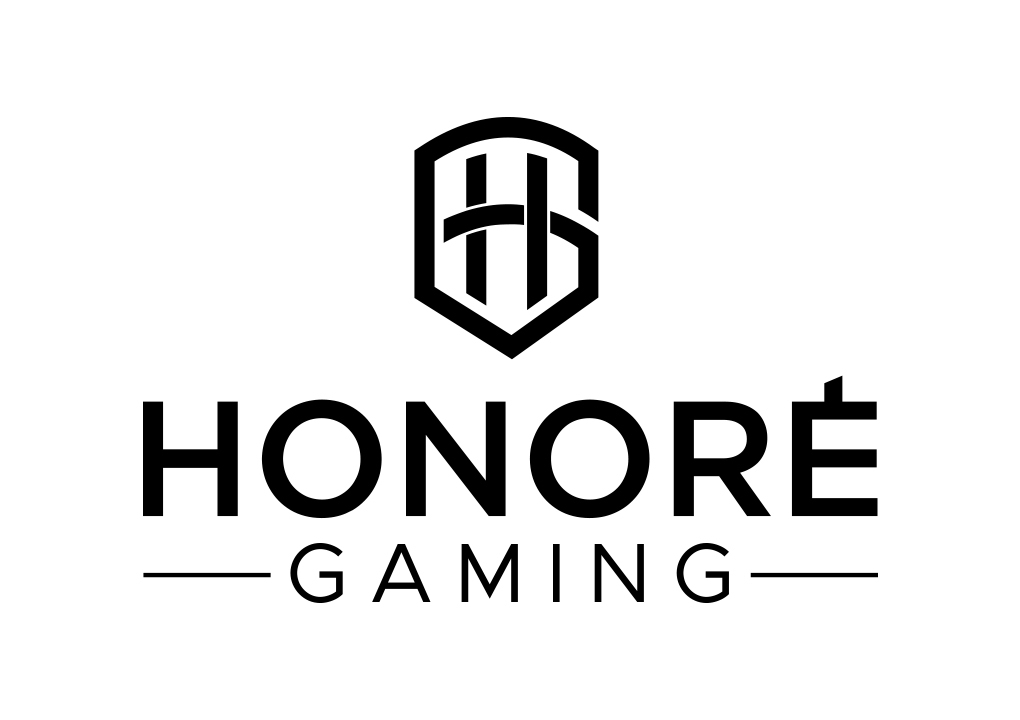 Reading Time:
2
minutes
Omnichannel sportsbook platform provider to help operator take its player experience across retail and online to the next level
Honoré Gaming, the innovative sportsbook platform and technology provider, has further strengthened its position in the African market after putting pen to paper on a deal with operator NebirBet.
The operator is Ethiopia's newly emerging brand with new betting feature and many gaming portfolios and, under the deal, will use Honoré's cutting-edge omnichannel sports betting platform and virtual games as part of efforts to offer players a superior experience.
NebirBet operates a number of betting shops across Ethiopia and in particular in cities such as Addis Abeba, Adama, Awassa, Asella and Debre Birhan.
Honoré Gaming has emerged as the number one leading provider of turnkey sportsbook solutions to operators targeting French-speaking countries across the fast-growing African market.
Its omnichannel solution covers retail and online with a powerful back-office where operators can manage all activity. Its platform is also fully customisable so that operators can ensure they meet the exact needs of players in the markets they target and also stand out from their rivals
Christophe Casanova, COO at Honoré Gaming, said: "We are thrilled to have been chosen by NebirBet to power its omnichannel sportsbook and virtual games offering as it continues to improve the experience it offers to its players across retail and online.
"Our platform, technologies and services have been designed to allow operators to take total control of their sportsbook and run it how they want to. Of course, they can also leverage our years of experience and market understanding to get the most out of our solutions.
"NebirBet is undoubtedly a market leader in Ethiopia but with our platform and support, it will be able to further establish itself as the number one destination for sports betting in the country."
Biniyam Zeray, Deputy General Manager at NebirBet, added: "Honoré Gaming's platform and suite of retail and online solutions are second to none, so this was an easy partnership for us to enter into.
"We look forward to leveraging all that its technologies and highly experienced team have to offer as we continue to work towards our goal of becoming the sportsbook brand of choice in Ethiopia – a goal we will certainly be able to achieve with Honoré Gaming."

PLANETPAY365 BECOMES TORINO FC OFFICIAL VALUE-ADDED SERVICES PARTNER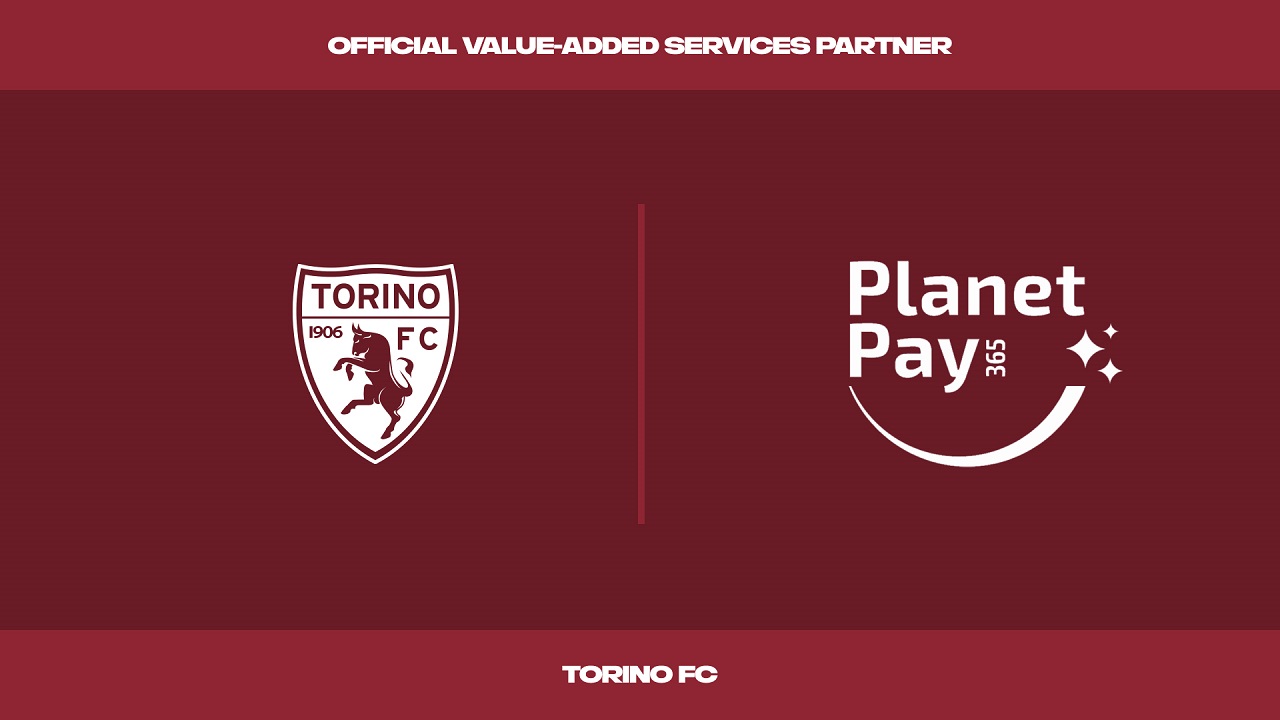 Reading Time:
< 1
minute
PlanetPay365 and Torino FC announce their partnership for the 2022/23 season. Two years after its launch, the multi-service platform owned by Planet Entertainment, a division of the SKS365 Group, continues its growth alongside the "granata" club as Official Value-Added Services Partner.
The official debut will take place on 20th of August, during the big match Torino-Lazio – powered by PlanetPay365 as "Match Sponsor".
The strategic agreement with Torino FC will allow PlanetPay365 to increase its brand visibility and expand business in Piemonte region. The brand will be present on the LED perimeter boards during all the Serie A and Coppa Italia matches, on backdrops and in "Filadelfia" Sport Centre.
PlanetPay365 and Torino FC will also be involved in joint initiatives such as web marketing campaigns, newsletters, social media activities, contest, and banners on the club's website, in order to actively engage the supporters.
"The partnership with Torino further strengthens our presence in Serie A and makes us particularly proud. Torino is a legendary team which has played a important role in Italian football history, and which has a very solid and passionate fan base", commented Troy Cox, SKS365 Chief Commercial Officer. "The deal will allow us to make the most of our interactive and entertaining offer: together with Torino, we will be part of amazing engagement activities, with the aim of increasing the level of sports entertainment and making the fans' experience even more unique and original".
"We are delighted to welcome PlanetPay365 in our partners' community", said Lorenzo Barale, Torino FC Commercial Director. "This partnership, which will officially start on the occasion of our Serie A season opener at home against Lazio, will soon bring many benefits for our fans, who will thus have the opportunity to access value-added services designed for them".
Torque Squad out in force for MotoGP weekend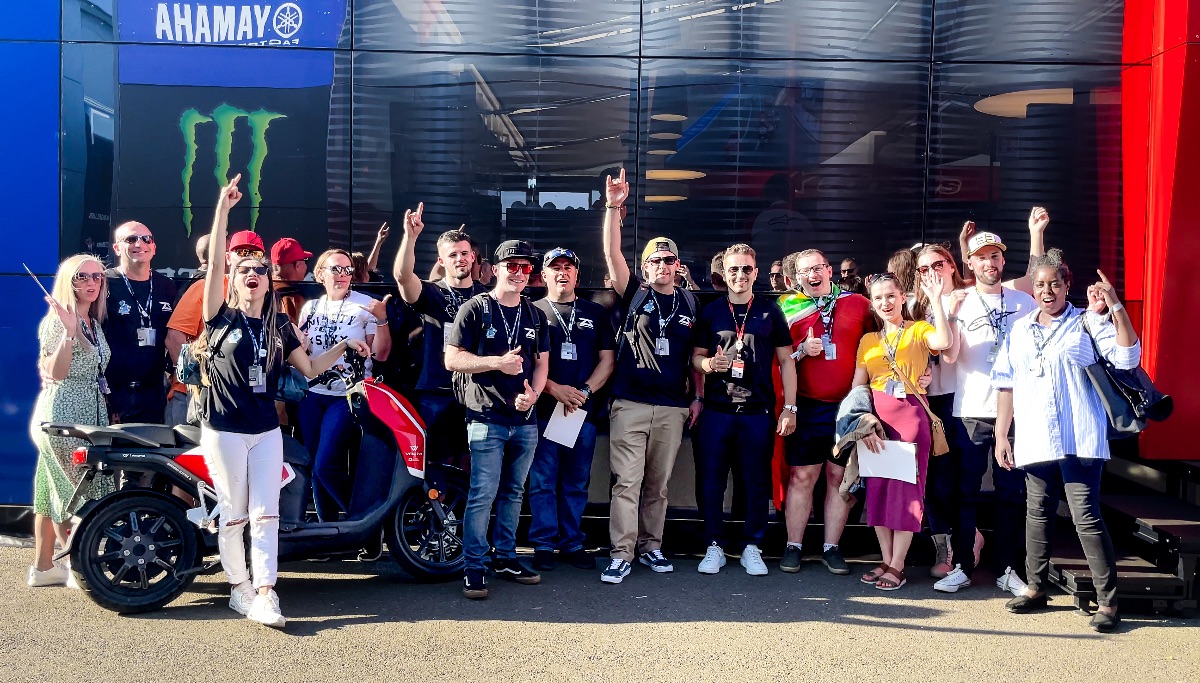 Reading Time:
2
minutes
The Torque Squad, part of the Motorverse Corporation and subsidiary of Animoca Brands, went to MotoGP for the first time as it revved up for the MotoGP™ Monster Energy British Grand Prix.
Brad Binder, MotoGP rider and Torque Squad Ambassador, took to the stage at Silverstone. A tough Qualifying saw the 26-year-old sitting 0.176 seconds off Q2, but the Torqies cheered Binder from P14 on the grid to a P11 finish.
The South African currently sits seventh in the standings, with one podium under his belt, as the MotoGP riders prepare to take on tracks in Austria and Italy before heading to Spain for the MotoGP™ Gran Premio de Aragón, where Animoca Brands will star as title sponsor.
This marks the latest step for Torque Squad and Animoca Brands as they build on a growing partnership with MotoGP™, with Animoca Brands also serving the role of title sponsor at the Australian Motorcycle Grand Prix in October.
The Torqies at Silverstone secured their VIP experience at the MotoGP™ Monster Energy British Grand Prix via both REVV Motorsport Discord and Torque Squad Discord.
As well as meeting Brad Binder, the lucky winners also came face-to-face with three-time MotoGP World Champion Jorge Lorenzo as part of a special experience that featured meet & greets, paddock tours, pit lane walks, bike simulators and more.
The event also followed news that Torque Squad had partnered with Lorenzo as part of the Spaniard's involvement with X-Fuera.
Matt Solomon, Motorverse Co-Founder and CEO, said: "It was great to see so many Torqies at Silverstone for MotoGP. The event marked our first collaboration with the series and it was a huge success.
"We were delighted that our Torqies got to experience the full VIP package at Silverstone and we look forward to our next event!"
Earlier this year Motorverse Corporation announced the launch of Torque Squad – a collection of 8,888 racing avatars NFTs called "Torqies". Torqie NFTs are generated with individually styled details and intricate hand-drawn artwork to delight motorsport enthusiasts.
These Torqies will act as the entry point to the Motorverse ecosystem. Partnered with the REVV Motorsport ecosystem, the Motorverse will support various REVV ecosystem NFTs in some of the upcoming Motorverse experiences.
These experiences include both the real and virtual worlds of motorsport, with Torque Squad NFTs offering true utility across multiple areas. Next up for the Torqies will be the Phillip Island Circuit in Australia, where Binder and the rest of the MotoGP grid will battle it out as the season nears its end.
Alongside Binder, Torque Squad project has partnered with numerous other top racers from across the world of motorsport, including Juan Pablo Montoya and his son Sebastian, Joey Logano and Rene Rast.
Regulatory expert warns operators that Gambling Commission is increasing number of compliance inspections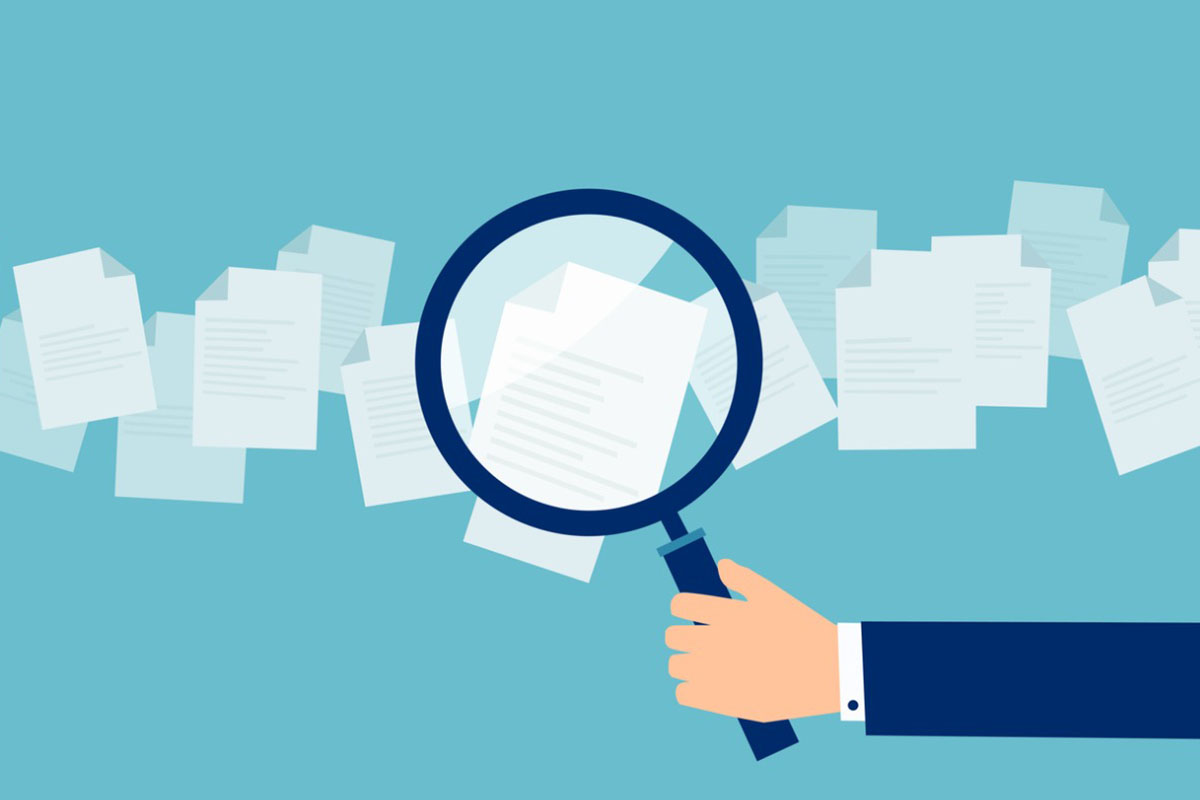 Reading Time:
< 1
minute
Richard Bradley of Poppleston Allen, says firm are noticing an increase in enquiries relating to potential compliance failings 
Richard Bradley, Partner and gambling industry compliance expert at Poppleston Allen said: "Our advice to operators, over and above the obvious reminder to regularly review compliance processes meticulously, with a particular focus on monitoring customer accounts and player behaviour, is to be proactive and cooperative when engaging with the Gambling Commission. Where operators identify their own non-compliance concerns, they should act swiftly to assess all relevant details and implement a robust action plan in a timely manner.  If the failings must be notified to the Gambling Commission, this should be completed at the earliest possible stage. Where the Commission raises concerns, operators should engage with the Commission and be able to identify the measures to be implemented to resolve any suspected breaches, presenting effective operational solutions".
"We're noticing an increase in enquiries relating to potential compliance failings and we also see that the Gambling Commission is increasing the number of compliance inspections. It's clear that operational scrutiny is intensifying and in the event of any failures, waiting to be caught out and taking a reactive rather than proactive approach could result in more severe penalties.   Fines and regulatory settlements are also increasing,  particularly for repeat offenders, and there is always the risk of licence revocation, albeit that is currently reserved for the most serious cases.