6 Console games for sports fans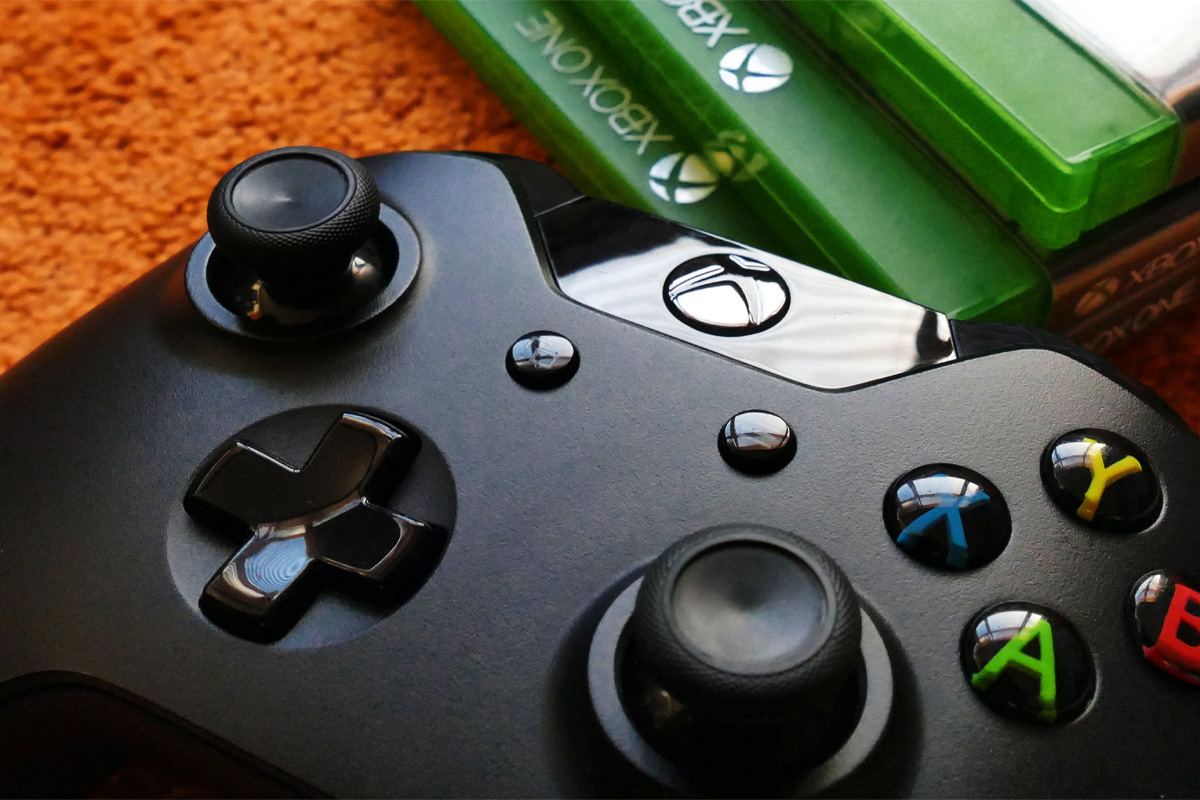 Reading Time:
3
minutes
If you are someone who enjoys sports, then you'll love these games that are available on a games console. No matter the sports you play or watch, there is a whole variety for you to enjoy in the comfort of your own home. As a football fan, you can win the league playing Fifa or Esports. If you enjoy your rugby or American football then Madden NFL will be right up your street. There are plenty of other games available for people who enjoy tennis, cricket, boxing or UFC. Below we have put together six console games for sports fans.
EA Sports Fifa
Each year a new EA Sports Fifa football game comes out for all sports fanatics who love to watch and play football on their games console. Fifa has several different game modes that can be played online which include Fifa Ultimate Team, Pro Clubs and Online Friendlies. If you don't want to play online, take on the career mode and win all your Premier League fixtures or Bundesliga fixtures to win the league with the team you build. As a sports fan, we are sure you'll spend hours playing this game. By 2023, EA Sports Fifa will be changing its name to EA Sports FC.
Madden NFL
Madden NFL is the game to go to if you enjoy American football or similar sports like rugby. It is released yearly just like EA Sports Fifa with up to date teams, players and gameplay. It is available to play on the Playstation, Xbox or on a PC. Career mode can be played if you fancy the challenge of winning the league, alternatively, there are several online modes that you can play with your friends online. It's down to you to master all the set plays within the gameplay and learn all the tricks to lead your team to victory. There are different levels of difficulty, making this a challenging game no matter your ability.
ESports
You may think Esports is new to the market however it is actually a rename to Pro Evolution Soccer that you may have played in the past. ESports is a football game that is a direct competitor to EA Sports Fifa. Depending on your preferences, you may prefer Esports due to the different camera angles and the feel of its gameplay. All your favourite teams can be played on Pro Evo with Man City recently expanding its team on the game. Available on the Playstation, Xbox and PC, you can play Esports online or have a go at winning the leagues through career mode.
NBA 2K22
Are you good at basketball in real life? Let's see how good you are at playing it on a games console. NBA SK22 lets you have a go at playing in the basketball world via your games console. Learn all the tricks to become the ultimate basketball player and then take on the world with its online mode. Choose to play as your favourite team and win the NBA league, control some of your most liked players and take on your friends with quick play mode. NBA 2K22 is available to be purchased on your Xbox console, Playstation console or computer. If you want to see more about the gameplay, there are plenty of videos on Youtube for you to check out.
UFC 4
As the years go by, UFC is becoming an even bigger sport watched by many. The UFC 4 game on the Playstation, Xbox or PC, gives you the chance to take on the UFC world all in the comfort of your own home. Earn achievement, win your fights in the cage and start your journey to becoming the UFC champion of the world. Once you have completed career mode, test your skill against other players through their online modes. The gameplay is extremely smooth with many combinations, strikes and clinches for you to try out.
Tennis World Tour
Test yourself in the major grand slams, become an expert on the different surfaces and enjoy playing as one of the 48 official players on the Tennis World Tour. It's down to you to master the skills of performing the best serve and winning the rallies as quickly as possible. On the Tennis World Tour, you can play career mode and win the world circuit or play with your friends online as well as challenge other players. You can purchase this game for your Xbox console, Playstation and PC.
There are many sports games for you to enjoy and get competitive with your friends on your games console. Which games do you enjoy playing? What are your thoughts on the games above? Are there any that you would like to add to the list above? Let us know in the comment box below.

Mobile Global Esports announces exclusive compression technology partnership for upcoming Indian esports social-gaming platform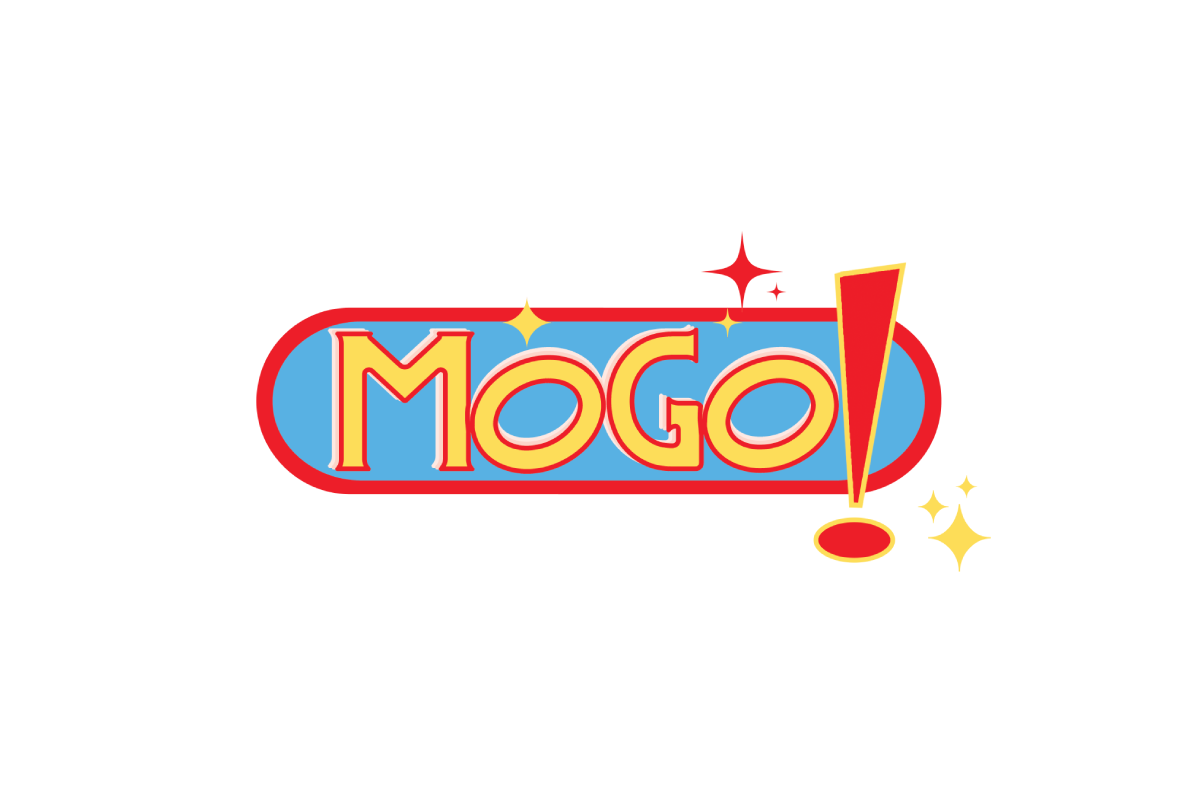 Reading Time:
2
minutes
Mobile Global Esports Inc. (NASDAQ:MGAM)  the mobile esports and social platform company that holds trademark and IP rights for collegiate esports tournaments and players in India, today detailed a joint product development partnership featuring EVE encoding, a proprietary compression technology that reduces video file size by as much as 65% compared to other commercially available products.
"Esports is growing at a phenomenal rate in India, so everything we can do to maximize the current mobile infrastructure for our upcoming tournament season matters," said Mobile Global Esports CEO David Pross. "We believe EVE compression removes major obstacles in the market and will position us to deliver a great user experience to esports viewers and to tournaments and gamers, with real potential to scale."
"MOGO is an incredible use case for EVE and all of our video capabilities," said Anthony Rennert, CTO of ZuCasa and creator of EVE. The fact that this partnership is for the Indian market, where we have great experience, is even better." EVEMETA and ZuCasa are software companies that focus on video delivery and engagement, respectively. Anthony previously led Howard Stern's digital team and has worked with or acted as a consultant to Cogent, Time Warner, China Telecom, Qwest, TATA as well as many others.
"With Bharti Airtel, Vodafone Idea and Reliance Jio acquiring significant swaths of 5G bandwidth in the recent auctions, India's top telcos are banking on esports to drive acceptance of their new 5G offerings," said Sunny Bhandarkar, Mobile Global Esports vice president, India. "While 5G will offer the faster speeds and low latency competitive gamers demand, its short transmission range and limited availability make our EVE compression across the board more valuable for both future 5G and current 4G esports competitors and viewers."
A 2022 FICCI EY Media and Entertainment Report estimates that active e-sports players in India had a 2X increase to 600,000 in 2021 over 2020, and that there are now over 100,000 e-sports teams, with viewership up from 600,000 hours in 2020 to just under 2 million hours in 2021.
The EVE Network Engine Optimizer (NEO) reduces the bandwidth needed to transmit high quality video by more than half, benefiting network operations, content distribution and content ownership. By effectively multiplying the capacity on existing infrastructure and lowering costs throughout the workflow, EVE increases throughput efficiency and quality of video to dramatically improve distribution performance.
EVE is codec agnostic and all decoding is based on international standards, with resultant files or streams playable in any browser or video player that supports standard codecs. There are no B frames, providing faster decoding, minimizing battery use and expediting rendering. EVE is easily integrated into streaming delivery using the EVE Console or using REST based APIs that can be inserted directly into existing workflows. Data sharing and storage is maximized via cloud, locally or hybrid with full redundancy, providing a cost-efficient storage model while reducing the expenses associated with self-hosted storage solutions. EVE also supports OAuth 2.0 authentication enabling data sharing without sharing passwords.
Indian Esports Industry Overwhelmed With DOTA 2 Team Winning Bronze Medal; bat for Esports recognition as a sport & Brands Support for the Athletes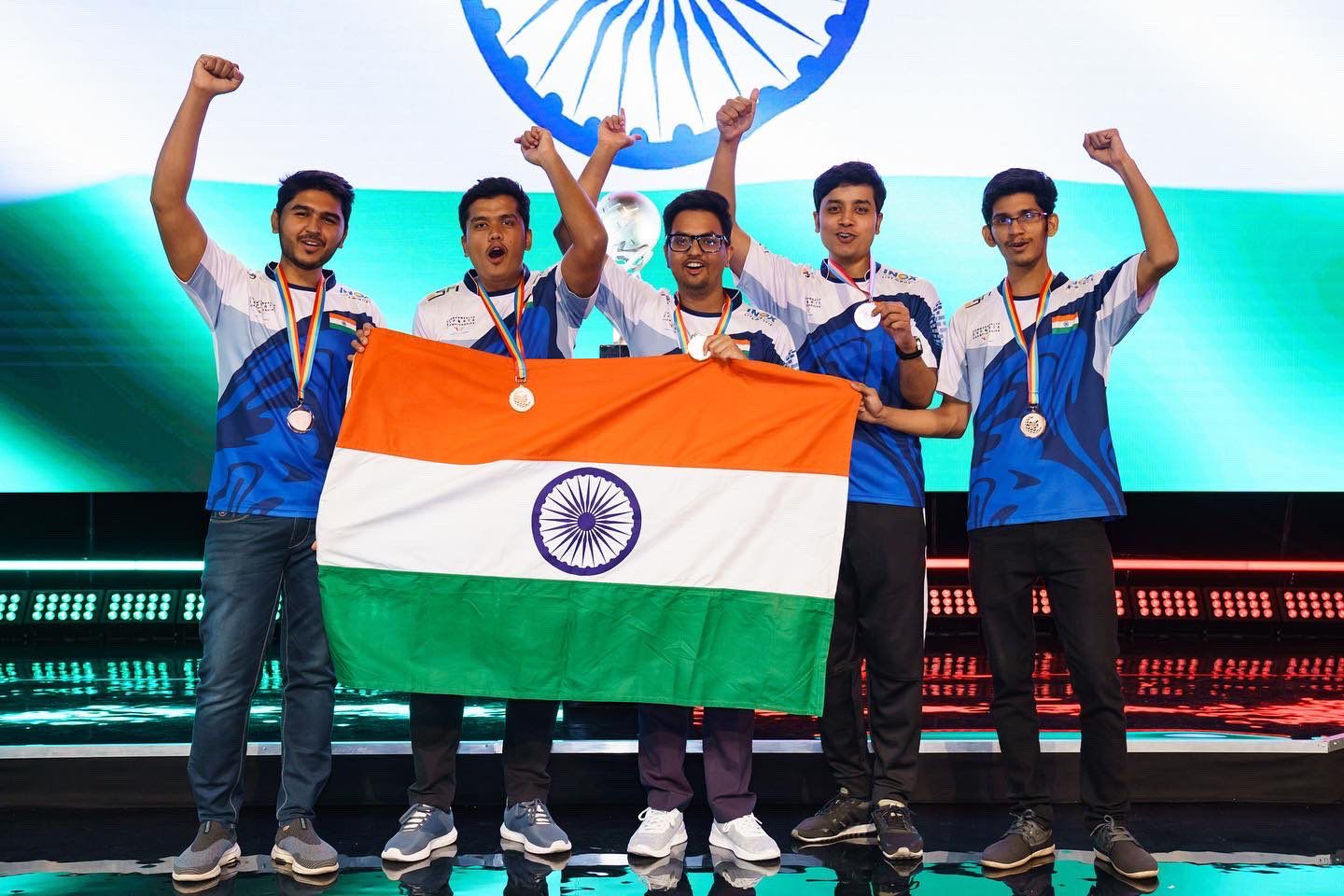 Reading Time:
3
minutes
The Indian DOTA 2 team produced a power-packed performance to clinch the bronze medal at the first-ever Commonwealth Esports Championship. 
The Indian Dota 2 team, comprising Moin Ejaz (captain), Ketan Goyal, Abhishek Yadav, Shubham Goli, and Vishal Vernekar, defeated New Zealand by 2-0 in a best-of-three format. 
Indian Esports industry is overwhelmed by this bronze medal win and bat for Esports recognition as a sport so as the players who are bringing laurels for the country gain the benefits and support any sports community and athletes would receive. Also, the community requires the brands to come forward and support the teams and athletes in a long run to reach their ultimate potential. 
Not to forget that Esports is a proper medal event in Asian Games 2022 which is scheduled next year in Hangzhou from 23rd September to 8th October 2023 (earlier in 2018 it was there as a demonstration title and India had managed to secure the bronze in Hearthstone courtesy of Tirth Mehta). The esports titles in which the Indian contingent is participating are – FIFA 22, DOTA 2, League of Legends, Street Fighter V and Hearthstone. So, there are multiple medals at stake in esports at Asian Games 2022.
Lokesh Suji, Director of Esports Federation of India and Vice President of the Asian Esports Federation:

This win is a historic moment for the Indian Esports ecosystem and will not only aspire many esports athletes to represent India on a global stage but will help establish India as an esporting nation. We need to build a robust & sustainable esports ecosystem for India which is inclusive and diverse (developed across multiple esports titles), leading to the shaping up of not one/two but hundreds of medal winners across multiple esports titles and gender.
For brands, they have to look at Esports as their long-term marketing strategy to develop and grow the sport and not just for their activation tools. Our athletes/teams need support and encouragement from the brands for the long run just like any other sports athlete. We hope brands will put their focus and eyes on this next-generation sport and come up with a long-term vision to grow the sport and upskill our esports talent.

Animesh Agarwal, Founder and CEO at 8bit Creatives, a leading gaming talent management agency and an ex-esports athlete himself:

After years of grinding, this victory has surely put us a step ahead in the process of recognizing esports as a sport by the Indian Olympic Association (IOA). As someone who dreamt that esports and gaming will one day shine, when people were not even thinking about it, it personally means a lot to me ofcourse. But when I see the impact it is having on the industry and on our society, I realize its true impact. We have the potential and we can surely nurture many athletes for such upcoming events.
Apart from that, it should be inspiring for many of us as we won one in Asian Games 2018 and now this one makes it clear that we can do a lot more if given the desired chances. We hope that this win will result in more tournaments around all Esports titles and a  tally of investments and sponsorship for the teams and athletes in India. The more support for gaming flourishes, the more gamers can help good brands and products reach the right audience.

Mr Sagar Nair, Co-Founder & CEO, Qlan, The Gamer's Social Network:

The win at the Commonwealth Games 2022 by the Indian Dota 2 team will go down as a landmark moment for Indian esports on multiple levels. I'm confident that this victory will pave a path for esports in India to be put in the bracket alongside any other mainstream sport in the country. The fogged perception and narrative around esports in India will witness a much-needed change in the right direction where every esports title will be backed by the stakeholders of the ecosystem. You never know what title will lead India to its next medal.
Looking at it from a marketing perspective, this opens up doors for brands to get into team sponsorships, athlete endorsements, product integrations and any other form of brand partnership that brands have been engaging with other sports and athletes. Also, as esports is a proper medal event at the next Asian Games, this can potentially open the floodgates for brands to reach out to a massive GenZ consumer base.
Rohit Agarwal, Founder & Director, Alpha Zegus, the next-gen marketing agency specializing in the domains of gaming & lifestyle:

It's a very big moment for the entire gaming community. Seeing our Indian team being a part of CWG was a matter of pride in itself, but our victory added immense confidence in everyone about the direction in which Indian Gaming Space is going. Not only is this a confidence booster for players, parents, and other stakeholders, even brands will take notice of such achievements. They would definitely want to associate with current (or potential) names that put India on a global roadmap, similar to sports like Cricket.
We might even see brands recognize players from games apart from the mainstream games, and give a certain monetization boost to a new segment of gaming altogether. 
Veloce breaks half a million monthly views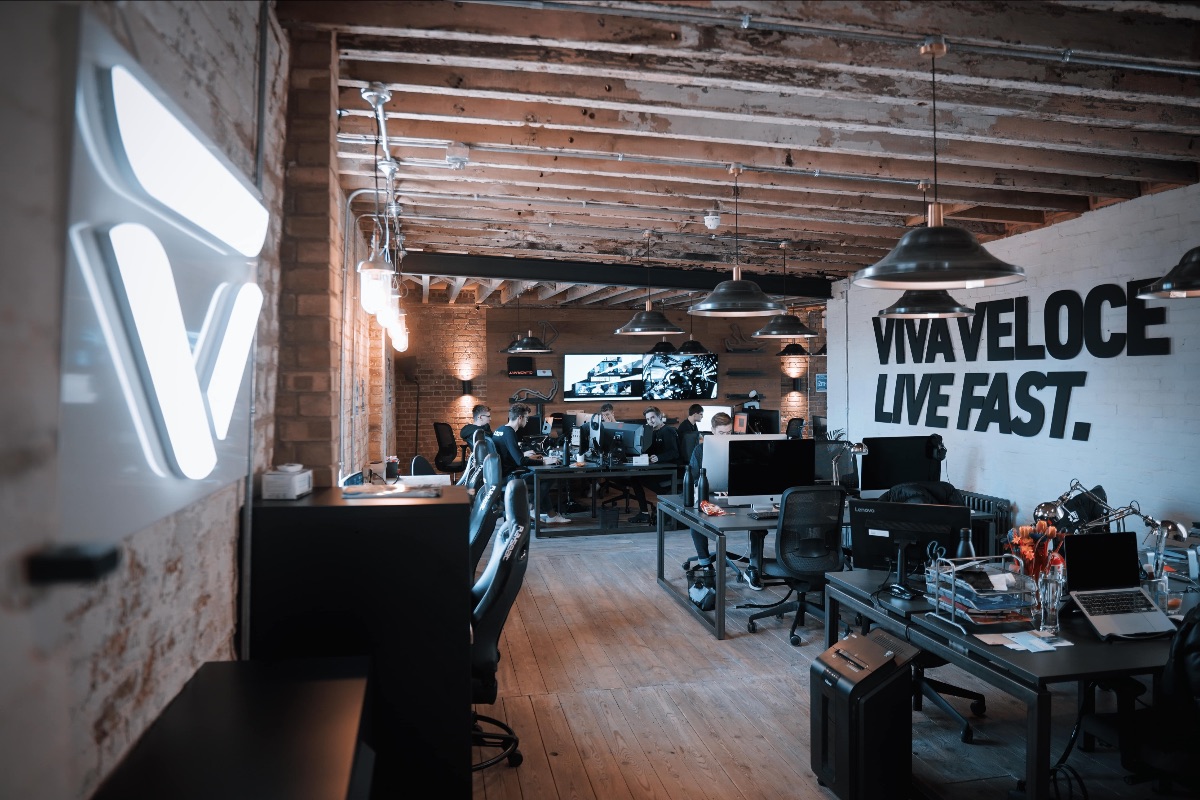 Reading Time:
2
minutes
Veloce, the UK-based next-gen sports ecosystem, has recorded over half a billion views across its YouTube channels in one month for the first time. The landmark continues the growth of the Veloce's fanbase that can watch and support their favourite gamers and drivers as they compete around the world within one ecosystem.
In four years, monthly viewers have grown from 27,000 to 500m
In the last year alone, monthly viewing has grown 150% from 200m to 500m
Veloce's new TikTok channel alone has 140m monthly views
35m subscribers across Veloce channels on YouTube
Rupert Svendsen-Cook, CEO of Veloce Group, said: "To hit half a billion monthly views in under four years is special. With other channels like TikTok we are going over 640 million a month. That just shows you the appeal Veloce has but also the growth of Esports and other future focussed sports.
"We are talking about a huge, young audience, engaging with sports, both physical and digital, in a new and different way. We think it is the future of how fans will consume sports in the future, around the world. We are going to keep building that ecosystem for our fans and giving them the great content they want."
Veloce, based in a studio in West London, have grown from their founding in 2018 as an Esports team with three employees to one of the fastest-growing modern media and sports rights holders in the UK with over 40 employees and teams competing at the cutting edge of the future of sports.
Veloce Group's teams compete in future focussed sports, both physical and digital, championing sustainability and gender diversity. In motorsports, Veloce compete in Extreme-E – attracting partners like E.ON – and won the W Series last season with Jamie Chadwick.
In Esports, Veloce operates over 10 teams, both under the Veloce umbrella itself and across partner and joint venture operations, including Mercedes F1, McLaren, Quadrant (with F1 driver Lando Norris) and Yas Heat. Further, Veloce has over 60+ gamers competing across titles such as Official F1 Game, Forza, GT Sport, DiRT Rally and Project Cars.