6 Console games for sports fans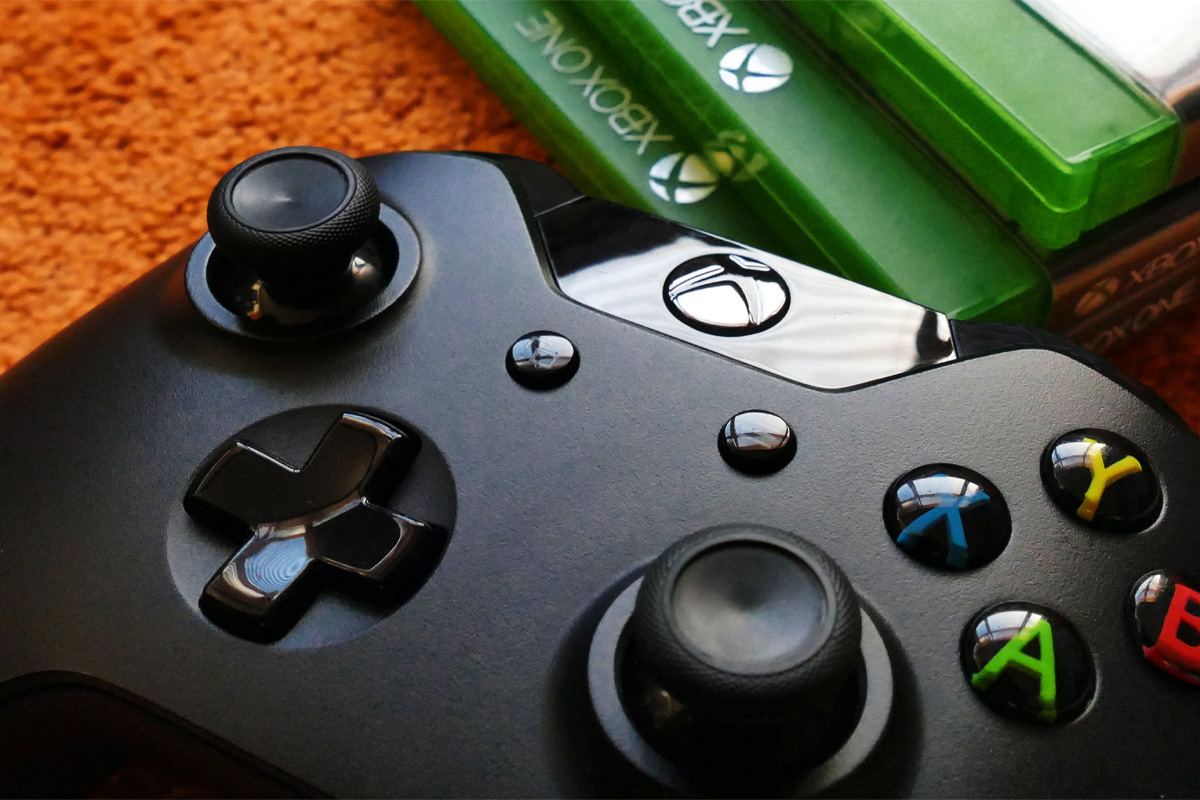 Reading Time:
3
minutes
If you are someone who enjoys sports, then you'll love these games that are available on a games console. No matter the sports you play or watch, there is a whole variety for you to enjoy in the comfort of your own home. As a football fan, you can win the league playing Fifa or Esports. If you enjoy your rugby or American football then Madden NFL will be right up your street. There are plenty of other games available for people who enjoy tennis, cricket, boxing or UFC. Below we have put together six console games for sports fans.
EA Sports Fifa
Each year a new EA Sports Fifa football game comes out for all sports fanatics who love to watch and play football on their games console. Fifa has several different game modes that can be played online which include Fifa Ultimate Team, Pro Clubs and Online Friendlies. If you don't want to play online, take on the career mode and win all your Premier League fixtures or Bundesliga fixtures to win the league with the team you build. As a sports fan, we are sure you'll spend hours playing this game. By 2023, EA Sports Fifa will be changing its name to EA Sports FC.
Madden NFL
Madden NFL is the game to go to if you enjoy American football or similar sports like rugby. It is released yearly just like EA Sports Fifa with up to date teams, players and gameplay. It is available to play on the Playstation, Xbox or on a PC. Career mode can be played if you fancy the challenge of winning the league, alternatively, there are several online modes that you can play with your friends online. It's down to you to master all the set plays within the gameplay and learn all the tricks to lead your team to victory. There are different levels of difficulty, making this a challenging game no matter your ability.
ESports
You may think Esports is new to the market however it is actually a rename to Pro Evolution Soccer that you may have played in the past. ESports is a football game that is a direct competitor to EA Sports Fifa. Depending on your preferences, you may prefer Esports due to the different camera angles and the feel of its gameplay. All your favourite teams can be played on Pro Evo with Man City recently expanding its team on the game. Available on the Playstation, Xbox and PC, you can play Esports online or have a go at winning the leagues through career mode.
NBA 2K22
Are you good at basketball in real life? Let's see how good you are at playing it on a games console. NBA SK22 lets you have a go at playing in the basketball world via your games console. Learn all the tricks to become the ultimate basketball player and then take on the world with its online mode. Choose to play as your favourite team and win the NBA league, control some of your most liked players and take on your friends with quick play mode. NBA 2K22 is available to be purchased on your Xbox console, Playstation console or computer. If you want to see more about the gameplay, there are plenty of videos on Youtube for you to check out.
UFC 4
As the years go by, UFC is becoming an even bigger sport watched by many. The UFC 4 game on the Playstation, Xbox or PC, gives you the chance to take on the UFC world all in the comfort of your own home. Earn achievement, win your fights in the cage and start your journey to becoming the UFC champion of the world. Once you have completed career mode, test your skill against other players through their online modes. The gameplay is extremely smooth with many combinations, strikes and clinches for you to try out.
Tennis World Tour
Test yourself in the major grand slams, become an expert on the different surfaces and enjoy playing as one of the 48 official players on the Tennis World Tour. It's down to you to master the skills of performing the best serve and winning the rallies as quickly as possible. On the Tennis World Tour, you can play career mode and win the world circuit or play with your friends online as well as challenge other players. You can purchase this game for your Xbox console, Playstation and PC.
There are many sports games for you to enjoy and get competitive with your friends on your games console. Which games do you enjoy playing? What are your thoughts on the games above? Are there any that you would like to add to the list above? Let us know in the comment box below.
Unikrn Brings Video Games and Esports Betting Back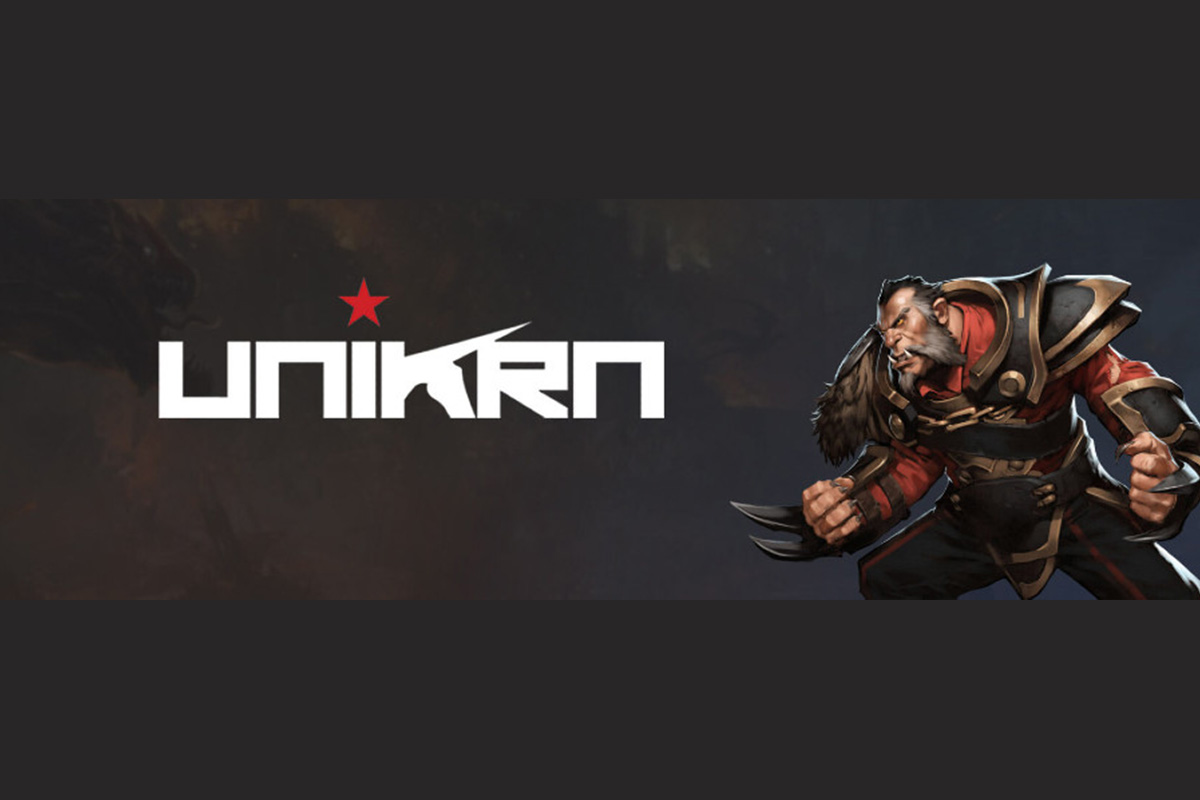 Reading Time:
< 1
minute
Gamers are always looking for more, and unikrn is betting on it. The esports betting platform is back and built for a new generation of players.
Initially introduced eight years ago, unikrn is the most expansive video games and esports betting platform on the market – offering a safe, secure and accessible way for players of legal betting age to supercharge their esports fandom. The platform, which also offers betting options across traditional sport and casino games, is now available in Brazil and Canadian provinces and territories other than Ontario. The platform will continue plans to enter new, regulated markets around the globe in 2023 and into the future.
The platform, now with a completely new look-and-feel, offers an easy-to-use interface that makes it smoother and simpler for players looking to bet on their own, bet with friends or even bet on themselves. With an around-the-clock video game stream of exciting action featuring the world's most popular video game titles, unikrn gives players more ways to bet while watching and playing their favourite games.
"Over the past year, the passionate team at Entain has worked closely with us to create a safe, accessible, secure and compliant product that players can trust – even if they've never placed a bet before. The launch of unikrn in both Brazil and Canada is the first step as we introduce a video games and esports betting platform that truly puts a new generation of players and their passions first," Justin Dellario, CEO of unikrn and Managing Director of Esports at Entain, said.
unikrn is continually innovating and will evolve its product suite as the brand's footprint expands. The initial product offerings will include UMode, unikrn Virtual, unikrn Esportsbook, unikrn Sportsbook, unikrn Casino and unikrn Rewards.
World Esports Championships Finals Begin with Spectacular Opening Ceremony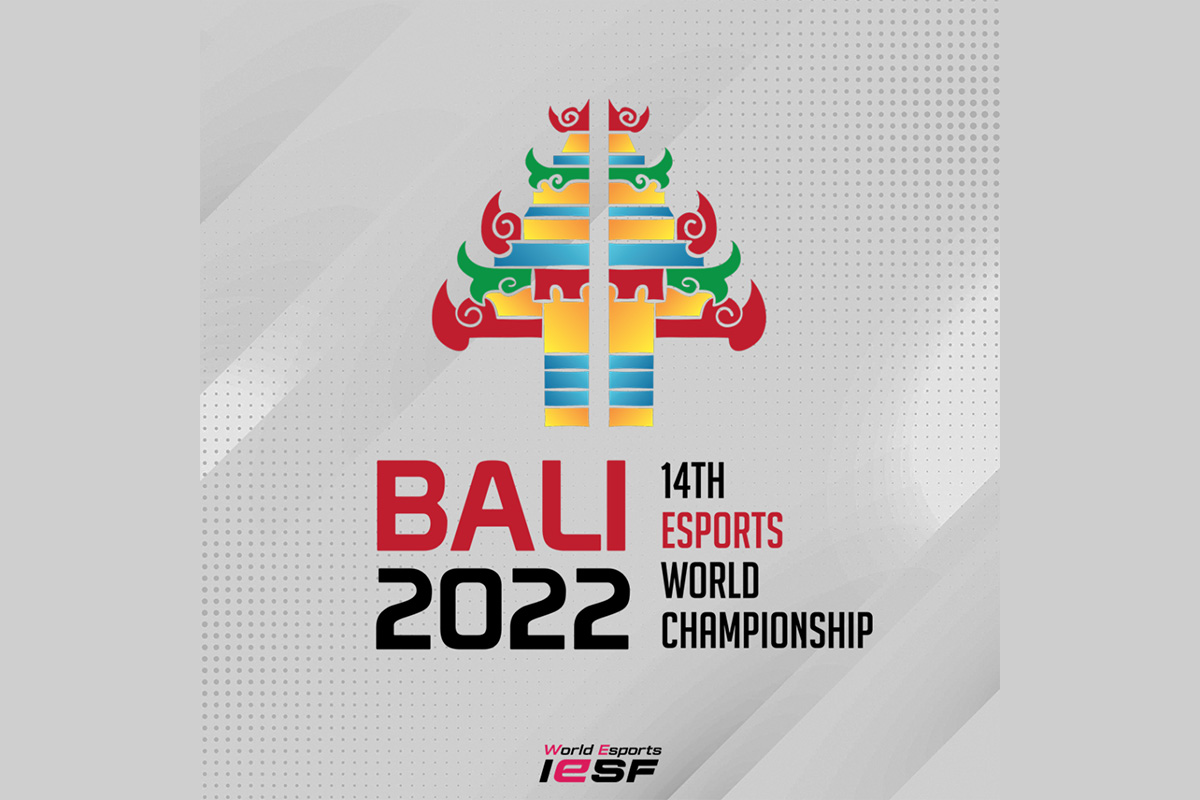 Reading Time:
2
minutes
IESF welcomes World Esports Family to Bali for the largest edition of its flagship event
The International Esports Federation (IESF) officially opened the 14th World Esports Championships Finals today in Bali, Indonesia. The Opening Ceremony kicked off IESF's historic WE Championships with an athlete parade, special performances, and speeches from IESF President Vlad Marinescu and Esports Federation of Indonesia (PBESI) President Budi Gunawan at the Merusaka Nusa Dua Hotel. 
The ceremony welcomed athletes, referees, fans, event organizers, government officials, and others from the World Esports Family. The ceremony began with the Indonesia Raya, the national anthem of Indonesia, and the official PBESI march. IESF then did an official raising of its flag to mark the start of the event. Inspired by Indonesian and Balinese culture, the ceremony featured traditional dances as well as extraordinary performances by Indonesian artists Alffy Rev, Wizzy, and Ecko.
The WE Championships remain the sole international esports competition where athletes compete to represent their countries. Over 600 players representing 106 countries will compete across six games: CS:GO, Dota 2, Mobile Legends: Bang Bang, eFootball ™  2023, Tekken 7, and PUBG Mobile, making this the largest and most geographically diverse edition of the event since its inception in 2008 with a record prize pool of $500,000. 
An athlete representative from each country joined in the athlete parade of the Opening Ceremony to carry their country's flag to celebrate the event's largest and most inclusive edition. Additionally, IESF showcased its commitment to responsible gaming and providing referees with the highest level of certification to ensure fair and safe competition. This year's referees took an oath on stage during the Opening Ceremony, alongside an athlete representative, to safeguard responsible gaming. 
IESF President Vlad Marinescu spoke at the ceremony and said: "Welcome to Bali for the 2022 World Esports Championships Finals. We are elated to see a historic 106 countries, more than double from last year's edition, competing in the 14th edition of this event right here in the Land of Gods.  All of you here in this beautiful country and those watching are proof and reflection of the growth and progress of the World Esports Family."
In his speech, PBESI President Budi Gunawan said: "The Indonesia Esports Summit and the 14th IESF World Esports Championships, wil declare our commitment to set new standards for organizing world class esports event. We sincerely hope that the 14th IESF World Esports Championships Bali 2022 will be a new momentum for all these great talents from around the world to build friendship and peace" 
The competition will conclude with the Closing Ceremony and a special announcement on December 11, where one nation will be crowned the World Esports champion. 
The Finals will be live-streamed across seven IESF Twitch channels, one dedicated for each game. The full lineup of competing nations and all other information related to WEC can be found on the official website. 
The World Esports Championships 2022 Are Officially Open!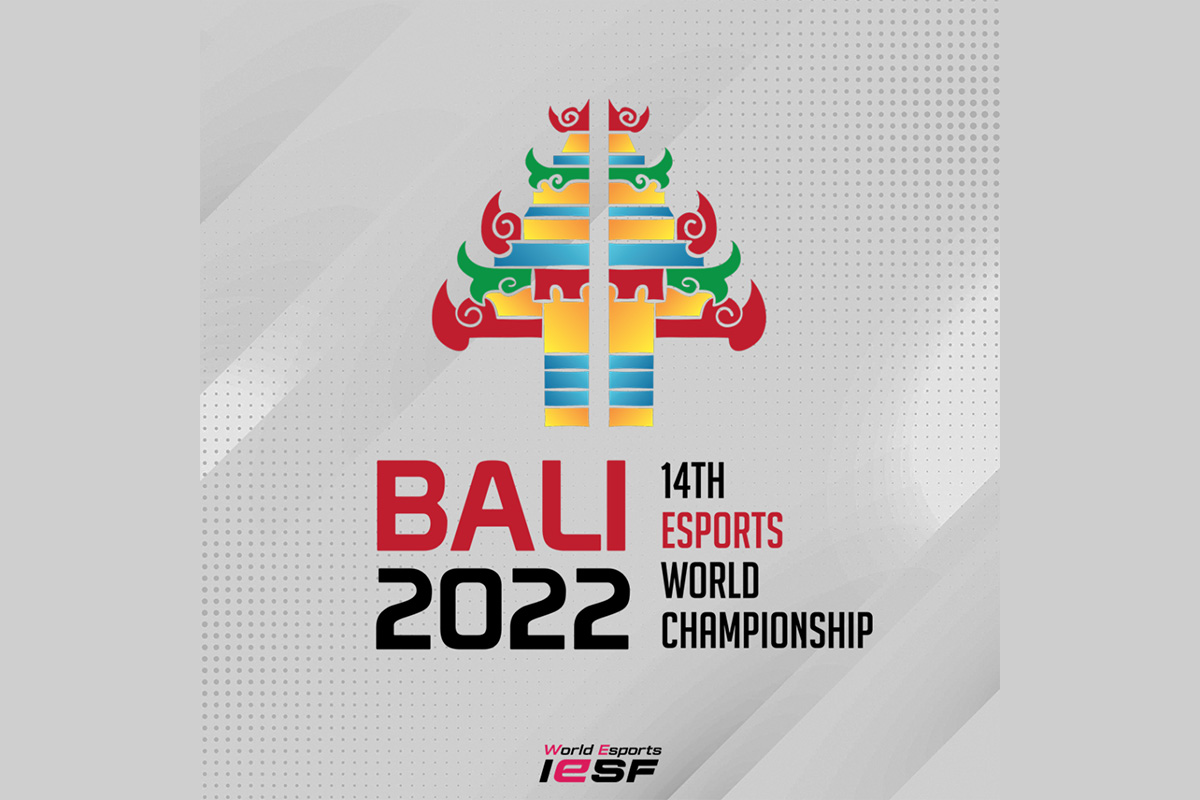 Reading Time:
< 1
minute
And WE are live in 3,2,1…
The World Esports Championships 2022 are officially open!
Join the opening ceremony today, at 7 pm GMT +8 with traditional music and dance performances, a fireworks show, and wave your national flag proudly!
After the opening ceremony feel free to join in the press conferences.
During the event, you can experience a little bit of everything from cosplay competitions, games, watch parties, and daily activities.
If you are not in Bali, you can always tune in on the platform wec.iesf.org and become part of the magic.
Watch your teams, stay on top of every score, and keep cheering for your favorite players!