Overview of Online Casino Industry in Asian Markets in 2022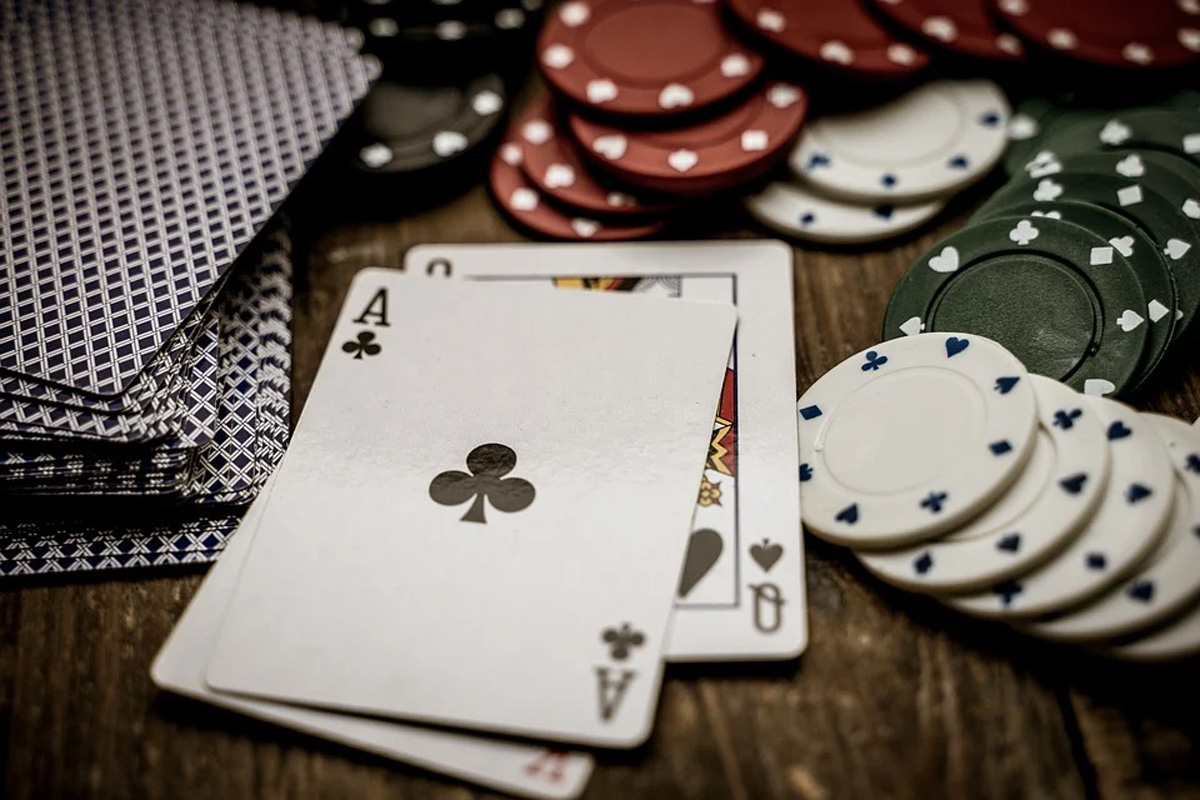 Reading Time:
4
minutes
The Asian gambling market has accelerated since Covid 19 first opened residents' eyes to online gambling. However, two years later, Asians are still limited in their online gambling pursuit for fun and profit due to the government's heavy sanctions on online gambling.
Many offshore online casinos have noticed this untapped opportunity and are flocking in to fill the void. We have curated a list of offshore casinos for Singaporeans on our Online CasinoHEX Singapore website to help players make the right choice.
In this post, we want to discuss the current state of the Asian gambling market, emphasizing the online casinos in Singapore, Malaysia, the Philippines, Japan and Thailand. We hope it brings players and operators up to speed with the current gambling laws in those less talked about Asian regions. Let's dive in.
1. Singapore
Singapore is among the top gambling spots in the Asian continent. The Singapore government has long opened two physical betting shops where residents can engage in horse betting, sports betting and lottery.
In 2005, the Singaporean government also introduced Integrated Resort (IR), where residents and foreigners can play different casino games.
According to the bill, only two IR casinos are permitted to open, and the slots have since been taken by the Marina Bay Sands and Resort World Sentosa. The authorization of legal casino spots proved to be a good experiment as the two resorts single-handedly increased the state budget by 14.5% in their first year of operation.
Despite the success of land-based casinos, the federal government is yet to legalize any online casino in Singapore. However, residents flock to various offshore online casinos in Singapore to gamble and have fun. Singaporean casino sites host various i-games. However, most Singaporeans tend to be drawn toward card games such as Baccarat and online slots.
The government does not currently discuss online casino legalization. Still, as a country that is always open to innovation, the authorization of online casinos in Singapore might be on the horizon.
2. Malaysia
The Malaysian population are predominantly Muslim, and sharia laws are well recognized in the country. According to sharia law, all forms of gambling (land-based and online) are prohibited.
However, the Betting Acts permits non-Muslims, foreigners and tourists to engage in lottery betting, horse racing and casino games in landed properties without sanction. The betting act also prohibits every form of online gambling in the country, with strict punishment for defaulters.
Despite the law, Malaysians still gamble online, with football and badminton forming a big part of Malaysian betting options.
3. Philippines
Philippine gambling laws are flexible and friendly. The state has at least four gambling resorts in Manila and permits online sports bettings, horse racing and lottery.
The country's licensing and gambling activities are regulated by the duo of PAGCOR (Philippines Amusement and Gaming Corporation) and CEZA (Cagayan Economic Zone). PAGCOR is responsible for regulating local betting and bingo shops, while CEZA grants gambling licenses to offshore casinos in other regions.
As a testament to the flexibility of Philippines gambling laws, the Philippine government has opened its doors to regulated offshore casinos and even permits Filipinos to gamble online. All of these combined makes it surprising that the government does not legalize online casinos.
Even without online casinos, the Philippine casino industry has grown from strength to strength. According to Inside Asian gambling (iAG), 557m was generated by licensed casinos in the Philippines in Q1 of 2022, and the industry doesn't look like it will slow down. 
The success of offshore casinos in the Philippines is an indication that the government may revisit the legalization of online casinos soon
4. Thailand
Thailand has everything it takes to be a major powerhouse in the Asian online casino and gambling market. Still, political and cultural beliefs have long stalled the growth of the country's gambling sector.
Currently, Thailand has no legal casinos, and online casinos are illegal. But that has not stopped the residents from engaging in active casino gambling online and offline. A survey by the centre of gambling studies shows that nearly half of the Thais population gamble and that $5 billion was spent on sports betting alone in 2019.
Where there are no legal casinos, the black market and underground gambling always flourish, and Thailand's 200 illegal betting shops are no different. The number of offshore casinos for Thais has also continued to increase.
As the government awakens to this reality, it has begun to take gradual steps to legalize casino gambling in the region, starting with establishing 2 to 3 Integrated Resorts. When casino resorts are commissioned, the government believes they will boost the state's tourist revenue, which has dwindled since the Covid 19 lockdown. Similarly, landed casino resorts will create a regulated and safe gambling environment for Thai residents. Legalizing online casinos in Thailand is not on the horizon right now.
5. Japan
Online casinos are prohibited in Japan. Therefore, Japanese gamblers can choose among Pachinko, horse betting, motorcycle racing, and online lottery.
However, the Japanese government has since reconsidered its position on casino gambling. In 2018, following in the footsteps of Singapore, the Japanese government authorized the commissioning of Integrated Resort which will allow tourists to play casinos and sports betting in regulated spots.
The COVID-19 pandemic has slowed the progress of the landed casinos; however, the government has resumed the acceptance of proposals from interested organizations. While establishments of landed casinos don't suggest the legalization of online casino gambling, it may be another win for the Asian gambling industry, seeing that Japan is a major trendsetter on the Asian continent.
Even though landed and online casinos are not allowed in Japan yet, the country's betting market is estimated to reach $9b in 2022.
As you would expect, many offshore casinos where residents gamble online and play their choicest games, including slots. In place of Baccarat, the Japanese have Dragon Tiger, which enables players to wager on whether the Dragon or Tiger hand would win.
As a technology-savvy nation, it is also no surprise that the players are inclined towards live dealer games and titles enriched with crisp graphics. 
Conclusion
Pending the time the Asian gambling market becomes stable and regulated, operators preparing to enter the market must know that there will be periods of low revenues just as much as high turnover. However, they should find consolation in that Asia is poised to be the next frontier of online gambling when the government relaxes its laws.
So far, many Asian countries are decriminalizing casino gaming, a green light for online casinos and sports betting legalization. Current trends suggest that online slots, card games, table games and live dealers will likely dominate the Asian gambling scene. Until then, residents have to make do with betting on landed casinos, travelling to countries that permit online gambling or playing online casino games on offshore casinos.
Japneet Singh Sethi, Country Manager, Khelraja wins the prestigious Rising Star Award at the 2nd Edition of The Business Leadership Awards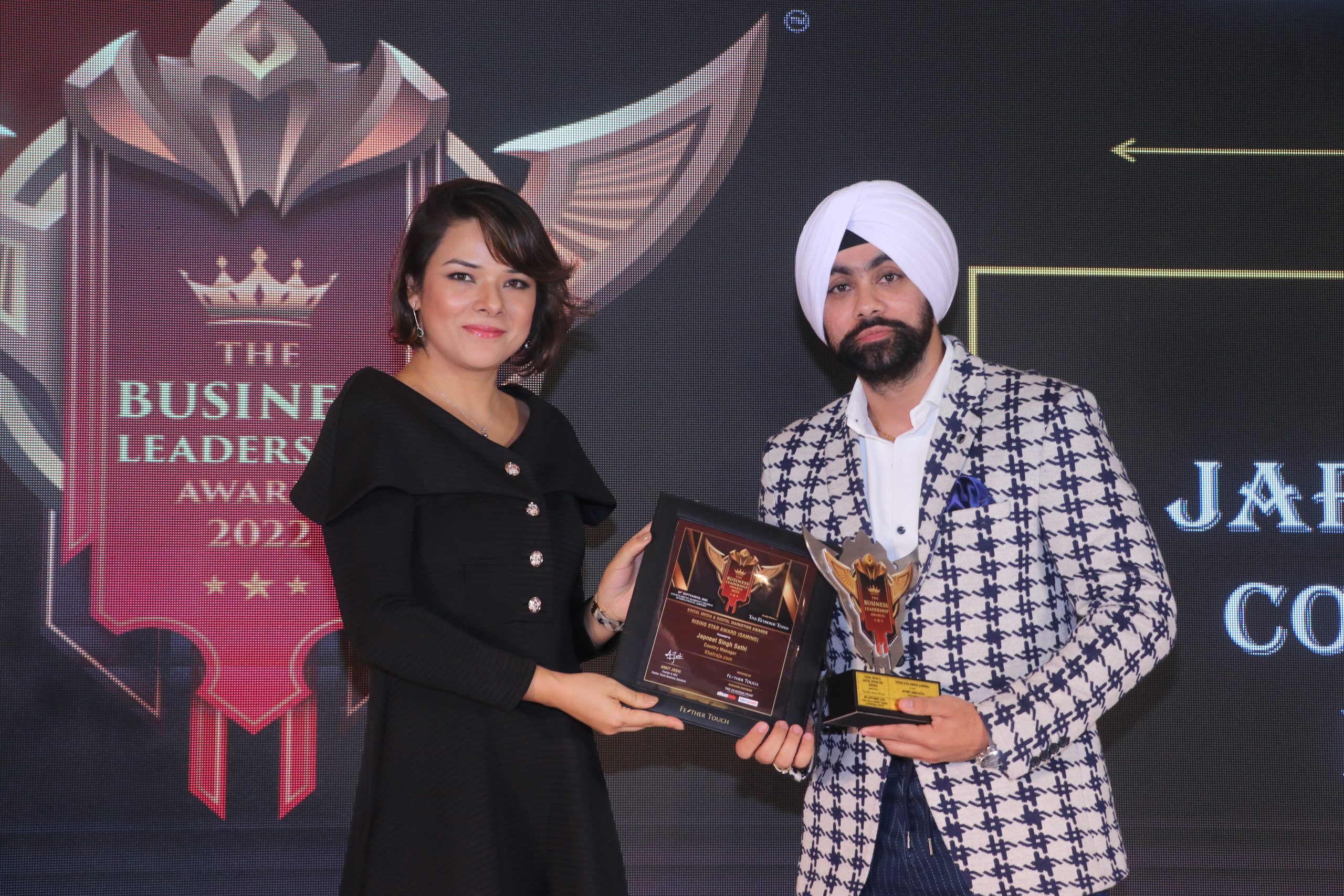 Reading Time:
< 1
minute
Owing to his contribution to the iGaming landscape in Asia, Japneet Singh Sethi, Country Manager, Khelraja has been awarded with the prestigious Rising Star Award in the Gaming category at the 2nd Edition of The Business Leadership Awards. The award ceremony was held on 29th September at Courtyard by Marriott, Mumbai. Actress Udita Goswami was the celebrity guest on the occasion.
Speaking on the felicitation, Japneet Singh Sethi said, "It is always an honor to be recognized for your work. I was always focused towards building a thriving iGaming ecosystem for the vast community of iGaming enthusiasts and to be recognized for my efforts in this respect is a great boost to the entire industry. I have always wanted to contribute to my country's economy and I think iGaming is one of the ways I can give back to the nation. I would also want to congratulate all the other nominees and winners who are working towards the development of their respective sectors".
Khelraja is Asia's renowned real-money gaming brand that offers sports betting, casino and esports among other categories. Japneet has been instrumental in expanding the brand's reach in Asia.
Also, speaking on the occasion Ankit Joshi, Founder & CEO, Feather Touch Business Solutions said, "The Business Leadership Award is initiated with the objective of felicitating the innovative businesses who are ensuring that the world becomes a better place with their efforts for growth of the community and society. It is always an honor to meet the entrepreneurs who are helping the country grow through their vision."
The event witnessed over 120 attendees. Some of the popular categories in which the awards were given included Brand Marketing, CSR, Real Estate, Social Media, Digital Marketing, Startups, Innovation and Strategy, Healthcare and Information Technology.
"MPL launches India's first multi-game Loss Protection initiative for a risk-free gaming experience"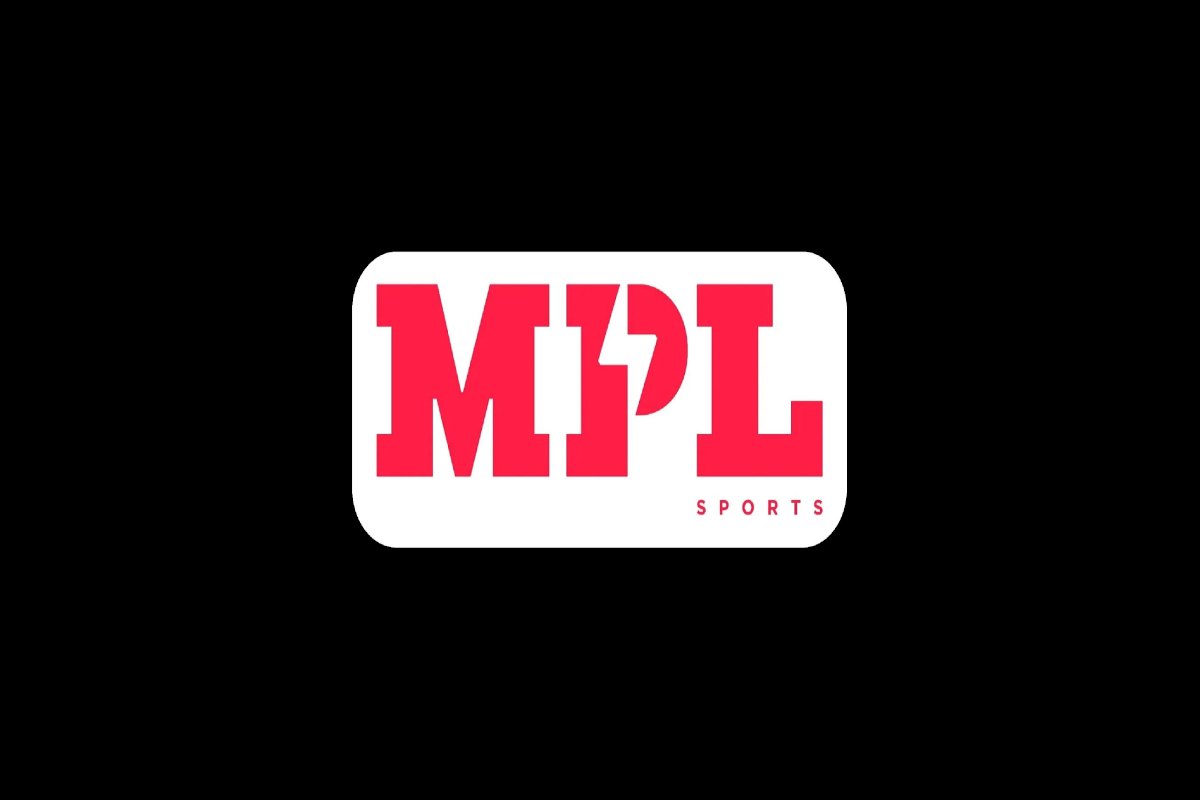 Reading Time:
2
minutes
MPL, one of the world's largest mobile and skill gaming platforms, has announced India's first ever multi-game Loss Protection policy that is aimed at safeguarding the interest of the players. With this policy, gamers can claim a refund of up to 100% of the net loss that they may have incurred after playing 10 gameplay sessions with specified thresholds. This initiative is a great step in enabling users to play some of the most popular titles on the platform while keeping their financial security in mind. The loss protection initiative will be available for activation during MPL's marquee gaming festival, Diwali Lakhpati Party, and will help users enjoy a great  gaming experience during the festive season.
This first of its kind initiative in the gaming industry is aligned with MPL's player-first approach that shows the company's commitment towards offering  a safe and secure gaming experience. This will also enable the players to concentrate on the gameplay without having to worry about the probability of losing money.
Through this program, once a user activates this policy, they can avail the option of claiming a refund of their net loss, if incurred, after 10 gameplay sessions. The policy covers select titles which are some of the top games like Poker, Ludo, Fantasy, Carrom, Block Puzzle, etc. The procedure for activating the insurance entails a successful KYC verification and the amount is directly refunded to the users' MPL wallet. Gamers need to submit their claims on the app to avail the offer.
Commenting on the launch, Namratha Swamy, Country Head – India, MPL, said, "At MPL, we are committed to offering best-in-class gaming experience to our users always. We feel the Loss Protection policy is a great initiative that can foster safe and risk-free gameplay and is aligned with our player- first approach. With this, we hope our users can enjoy a great festive season and play their favorite games on the platform without having to worry about losing money".
The MPL Diwali Lakhpati Party, which will run from today until October 31, presents many opportunities for players to try their hand at skill gaming and claim grand cash rewards.  The marquee gaming gala, with a total value of Rs 40 crore, will see more than six million gamers with 10,000 users expected to win every hour.
India thrashes Pakistan and Bangladesh to qualify for 14th World Esports Championships in CS:GO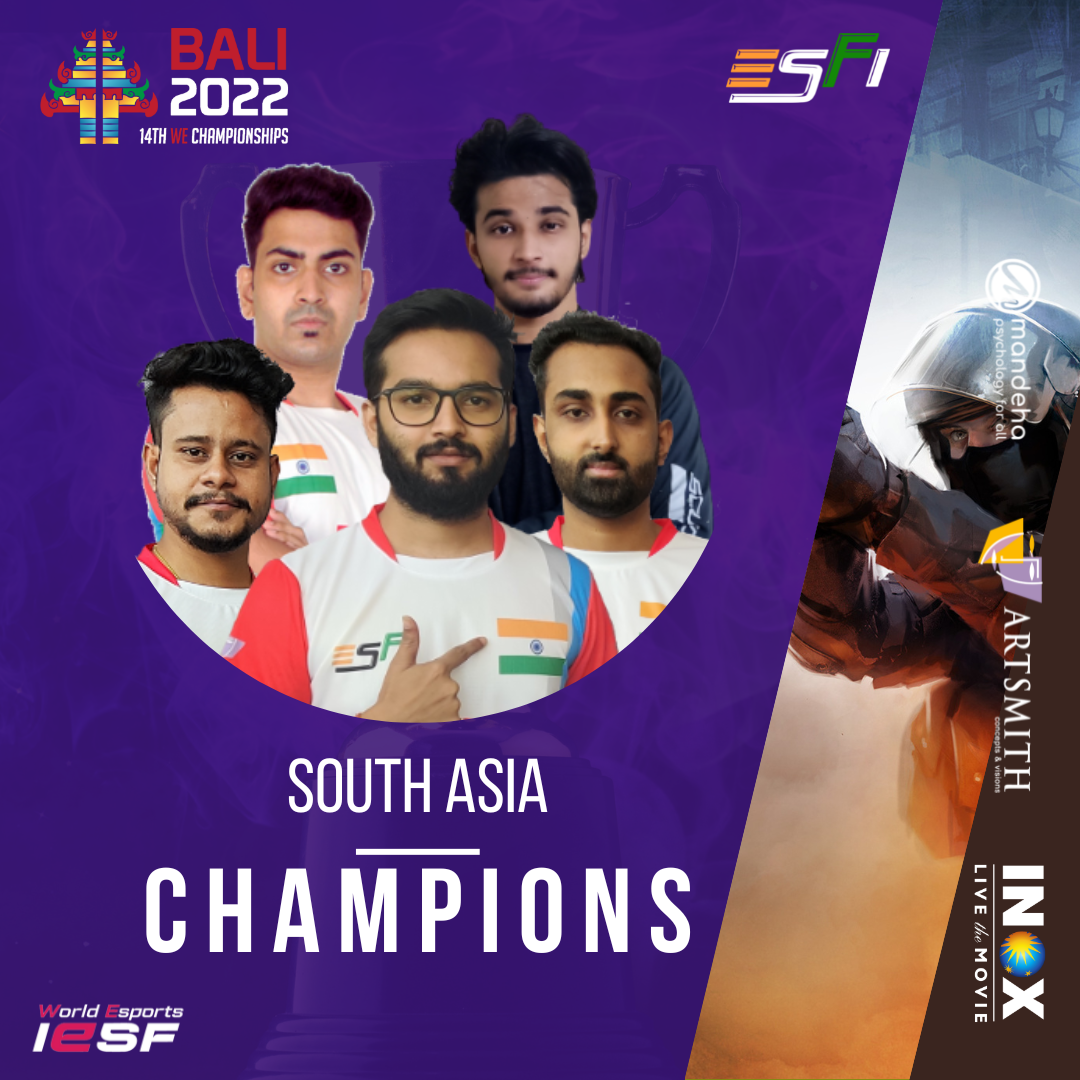 Reading Time:
2
minutes
India's CS:GO team produced vigorous performances in the South Asian Regional Qualifiers of the 14th World Esports Championships after hammering Pakistan and Bangladesh in the South Asian regional qualifiers.
The team, comprising of skipper Ritesh Sarda (Defaulter), Shuvajyoti Chakraborty (Mcg1LLzZz), Anshul Adardkar (KiiLSwitCh), Hrishikesh Shenoy (Crazy_Gamer) and Harsh Jain (lynX), recorded identical 2-0 victories over Pakistan and Bangladesh in the semi-finals and final respectively.
Besides CS:GO team, prominent Tekken 7 athlete Hitesh Khorwal (rcool) and well renowned eFootball professional Hemanth Kommu (peshemak7) will also represent India at the World Esports Championships, scheduled to take place in Bali from Nov 29 – December 12, 2022. Hitesh and Hemanth secured their berths by winning the National Esports Championships (NESC) 2022, conducted by Esports Federation of India (ESFI) earlier this year.
Organised by International Esports Federation, the prestigious event will witness participation of top athletes from over 120 countries, competing in six different Esports titles—CS:GO, Dota 2, Tekken 7, eFootball, as well as PUBG mobile and Mobile Legends: Bang Bang which will be making its debut at the championships. The 14th WEC has a prize pool of USD 500K (~INR 4 Crores).
"The team was simply too good for the opposition in terms of their skills, strategies and coordination. They won comfortably against Pakistan and Bangladesh shows the confidence they have in their gameplay. We are extremely proud of their performances and are now looking forward to seeing them compete with the best teams from all over the world in Bali. Everyone at ESFI wishes them the best of luck for the grand tournament," said Lokesh Suji, Director of Esports Federation of India and Vice President of the Asian Esports Federation.
Led by Sarda, the dominant Indian team hardly had to break a sweat in their matches as they comprehensively defeated Pakistan in two different maps by 16-6 and 16-4 and then displayed a similar aggressive performance to outperform Bangladesh in both maps of the final by 16-7 and 16-5.
"It feels amazing to represent India again at the World Esports Championships in back-to-back years. We definitely want to improve on our performances from last year and have been working very hard to do so. The team has done very well in showcasing its qualities in game while prevailing in all these qualifiers but the WEC final will be a stern test on a much higher level and we want to match that. I have high hopes from the tournament and we want to bring some glory from it back home," said Sarda, captain of the Indian CS:GO team.
The same CS:GO team had participated in the last edition of World Esports Championships, held in Eilat, and finished eighth in the final.