Overview of Online Casino Industry in Asian Markets in 2022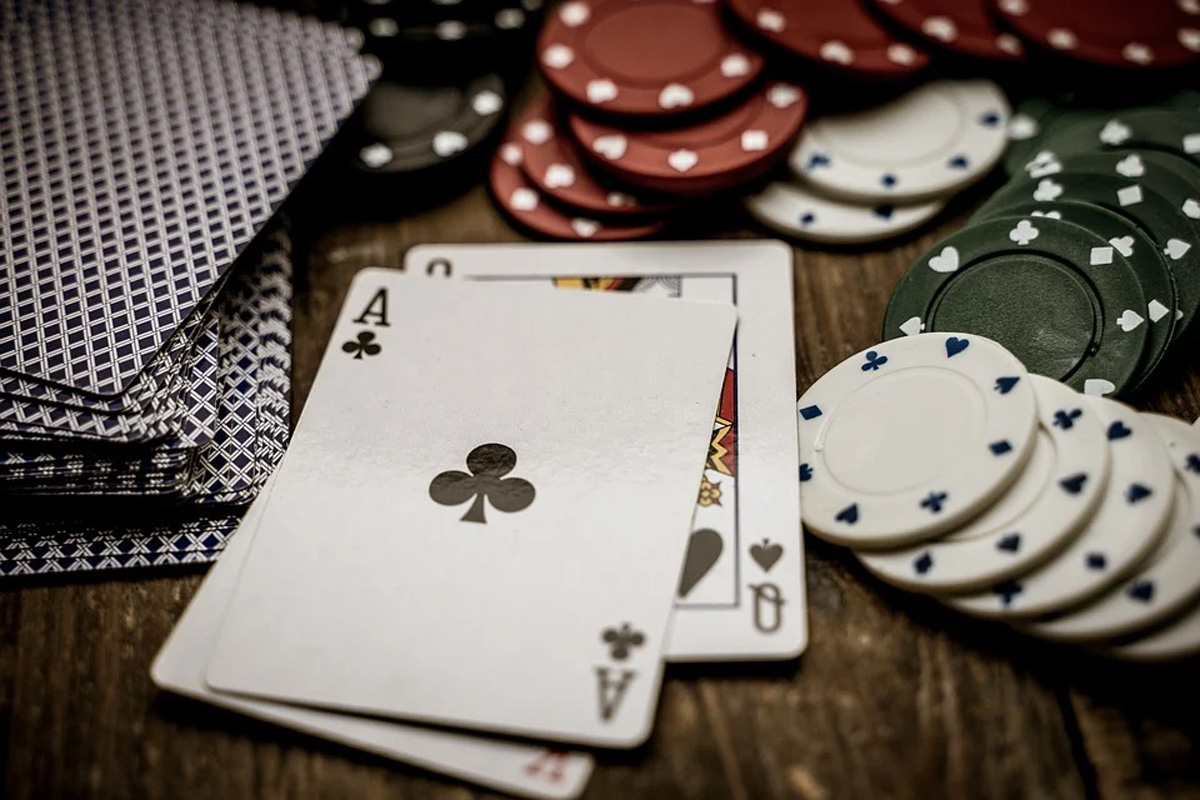 Reading Time:
4
minutes
The Asian gambling market has accelerated since Covid 19 first opened residents' eyes to online gambling. However, two years later, Asians are still limited in their online gambling pursuit for fun and profit due to the government's heavy sanctions on online gambling.
Many offshore online casinos have noticed this untapped opportunity and are flocking in to fill the void. We have curated a list of offshore casinos for Singaporeans on our Online CasinoHEX Singapore website to help players make the right choice.
In this post, we want to discuss the current state of the Asian gambling market, emphasizing the online casinos in Singapore, Malaysia, the Philippines, Japan and Thailand. We hope it brings players and operators up to speed with the current gambling laws in those less talked about Asian regions. Let's dive in.
1. Singapore
Singapore is among the top gambling spots in the Asian continent. The Singapore government has long opened two physical betting shops where residents can engage in horse betting, sports betting and lottery.
In 2005, the Singaporean government also introduced Integrated Resort (IR), where residents and foreigners can play different casino games.
According to the bill, only two IR casinos are permitted to open, and the slots have since been taken by the Marina Bay Sands and Resort World Sentosa. The authorization of legal casino spots proved to be a good experiment as the two resorts single-handedly increased the state budget by 14.5% in their first year of operation.
Despite the success of land-based casinos, the federal government is yet to legalize any online casino in Singapore. However, residents flock to various offshore online casinos in Singapore to gamble and have fun. Singaporean casino sites host various i-games. However, most Singaporeans tend to be drawn toward card games such as Baccarat and online slots.
The government does not currently discuss online casino legalization. Still, as a country that is always open to innovation, the authorization of online casinos in Singapore might be on the horizon.
2. Malaysia
The Malaysian population are predominantly Muslim, and sharia laws are well recognized in the country. According to sharia law, all forms of gambling (land-based and online) are prohibited.
However, the Betting Acts permits non-Muslims, foreigners and tourists to engage in lottery betting, horse racing and casino games in landed properties without sanction. The betting act also prohibits every form of online gambling in the country, with strict punishment for defaulters.
Despite the law, Malaysians still gamble online, with football and badminton forming a big part of Malaysian betting options.
3. Philippines
Philippine gambling laws are flexible and friendly. The state has at least four gambling resorts in Manila and permits online sports bettings, horse racing and lottery.
The country's licensing and gambling activities are regulated by the duo of PAGCOR (Philippines Amusement and Gaming Corporation) and CEZA (Cagayan Economic Zone). PAGCOR is responsible for regulating local betting and bingo shops, while CEZA grants gambling licenses to offshore casinos in other regions.
As a testament to the flexibility of Philippines gambling laws, the Philippine government has opened its doors to regulated offshore casinos and even permits Filipinos to gamble online. All of these combined makes it surprising that the government does not legalize online casinos.
Even without online casinos, the Philippine casino industry has grown from strength to strength. According to Inside Asian gambling (iAG), 557m was generated by licensed casinos in the Philippines in Q1 of 2022, and the industry doesn't look like it will slow down. 
The success of offshore casinos in the Philippines is an indication that the government may revisit the legalization of online casinos soon
4. Thailand
Thailand has everything it takes to be a major powerhouse in the Asian online casino and gambling market. Still, political and cultural beliefs have long stalled the growth of the country's gambling sector.
Currently, Thailand has no legal casinos, and online casinos are illegal. But that has not stopped the residents from engaging in active casino gambling online and offline. A survey by the centre of gambling studies shows that nearly half of the Thais population gamble and that $5 billion was spent on sports betting alone in 2019.
Where there are no legal casinos, the black market and underground gambling always flourish, and Thailand's 200 illegal betting shops are no different. The number of offshore casinos for Thais has also continued to increase.
As the government awakens to this reality, it has begun to take gradual steps to legalize casino gambling in the region, starting with establishing 2 to 3 Integrated Resorts. When casino resorts are commissioned, the government believes they will boost the state's tourist revenue, which has dwindled since the Covid 19 lockdown. Similarly, landed casino resorts will create a regulated and safe gambling environment for Thai residents. Legalizing online casinos in Thailand is not on the horizon right now.
5. Japan
Online casinos are prohibited in Japan. Therefore, Japanese gamblers can choose among Pachinko, horse betting, motorcycle racing, and online lottery.
However, the Japanese government has since reconsidered its position on casino gambling. In 2018, following in the footsteps of Singapore, the Japanese government authorized the commissioning of Integrated Resort which will allow tourists to play casinos and sports betting in regulated spots.
The COVID-19 pandemic has slowed the progress of the landed casinos; however, the government has resumed the acceptance of proposals from interested organizations. While establishments of landed casinos don't suggest the legalization of online casino gambling, it may be another win for the Asian gambling industry, seeing that Japan is a major trendsetter on the Asian continent.
Even though landed and online casinos are not allowed in Japan yet, the country's betting market is estimated to reach $9b in 2022.
As you would expect, many offshore casinos where residents gamble online and play their choicest games, including slots. In place of Baccarat, the Japanese have Dragon Tiger, which enables players to wager on whether the Dragon or Tiger hand would win.
As a technology-savvy nation, it is also no surprise that the players are inclined towards live dealer games and titles enriched with crisp graphics. 
Conclusion
Pending the time the Asian gambling market becomes stable and regulated, operators preparing to enter the market must know that there will be periods of low revenues just as much as high turnover. However, they should find consolation in that Asia is poised to be the next frontier of online gambling when the government relaxes its laws.
So far, many Asian countries are decriminalizing casino gaming, a green light for online casinos and sports betting legalization. Current trends suggest that online slots, card games, table games and live dealers will likely dominate the Asian gambling scene. Until then, residents have to make do with betting on landed casinos, travelling to countries that permit online gambling or playing online casino games on offshore casinos.
Made-in-India Battle Royale Indus Gameplay Trailer Revealed via London Takeover, Pre-Registrations Live Now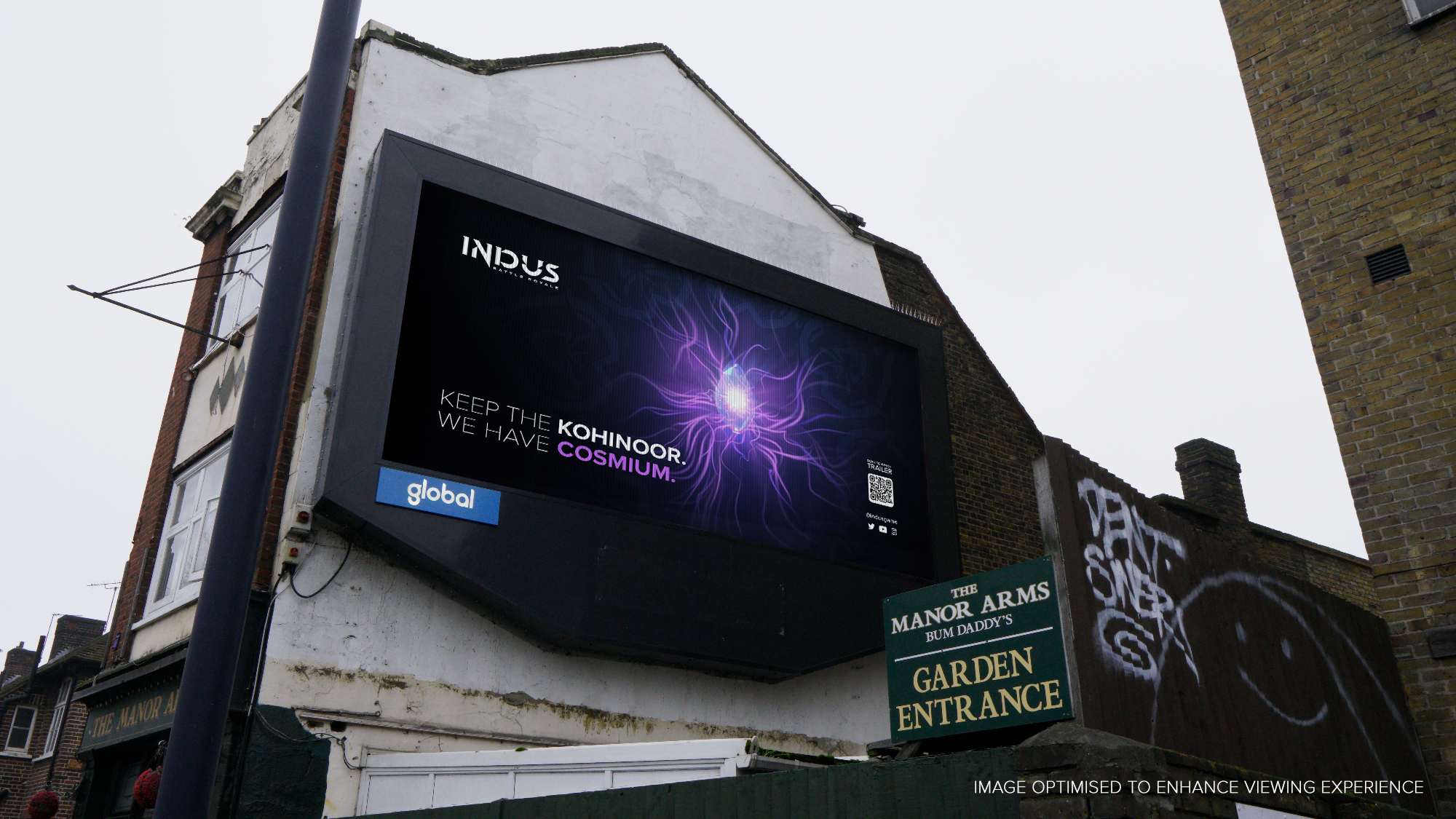 Reading Time:
2
minutes
Leading Indian game developer SuperGaming has revealed the first gameplay trailer for its upcoming Indo-Futuristic battle royale Indus to celebrate India's Republic Day of January 26, 2023.
To launch the gameplay trailer, the company released a series of high-impact takeovers across the biggest locations in London. This is in line with SuperGaming's vision of putting India on the global gaming map much like its previous Indus trailer launch at New York's Times Square to mark India's Independence Day of August 15, 2022.
"As we've been making Indus and seeing its gameplay evolve over the year, we wanted to share it with the rest of the world," says SuperGaming co-founder and CEO Roby John. "This gameplay trailer is for the Indus community the world over that may not have been able to play it with us and to show off the true scale of battle royale that we want you to have when the game is out."
The trailer entices players to discover, loot, and win on Virlok — the game's island map, all while showcasing Indus' weapons, Paragons (the game's character skins), and traversal. It also highlights multiple locations and firefights with an intent of showing the scope and size of the battle royale experience SuperGaming aims to provide.
You can check out the trailer right here:

Indus Pre-Registration Details
Pre-registrations for Indus are now live on the Google Play Store for Android with pre-registrations on the App Store for iOS and iPadOS to follow soon. Pre-registering early will get you exclusive surprises that will make your experience of Indus truly your own.
You can pre-register now for Indus via the Google Play Store.
In the run up to Indus' release date, SuperGaming will have multiple community playtests through the year. The last community playtest was held at Comic Con Bengaluru which was met with a tremendous response from the community, on an average being overbooked by 50 percent for each playtest slot. Players will be able to share their thoughts on various aspects of the game and impact the direction of how SuperGaming crafts its most ambitious title yet.
The first Indus Community Playtest for 2023 will be revealed soon.
For more on Indus, check out the developer blog as YouTube, Discord, Twitter, and
Instagram for the latest behind-the-scenes updates.
SCCG Management Unveils SCCG ASIA – A Regional Campaign Led by Kent Jenkins from SCCG's New Office in Bangkok, Thailand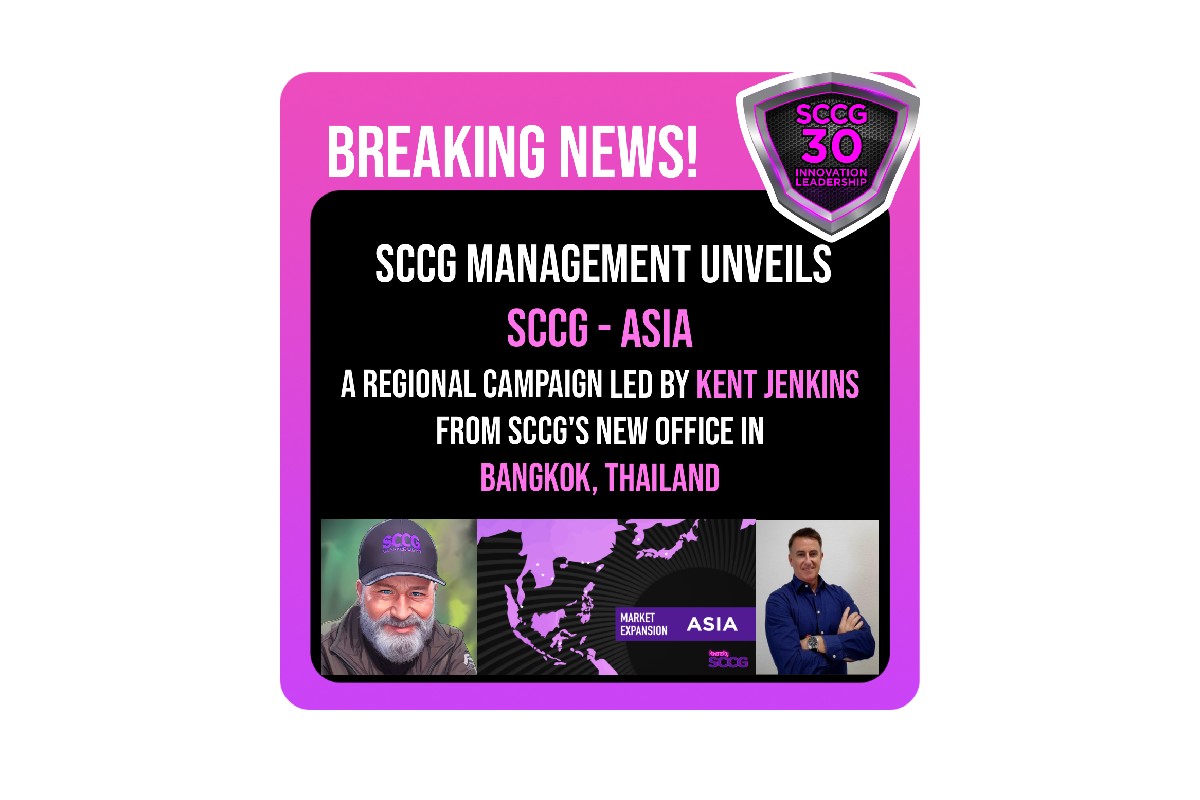 Reading Time:
2
minutes
SCCG Management, a leading management advisory firm specializing in the gaming industry, is proud to announce the launch of its new regional campaign, SCCG – ASIA. The campaign aims to provide management advisory services to Casino, iGaming, Sports Betting, and Esports companies in Asia, as well as provide solutions and resources for existing SCCG client partners looking to enter Asia's gambling market.
SCCG – ASIA will be led by Kent Jenkins, who has been appointed as the Director of the campaign. With decades of experience in international management throughout Asia, Kent brings to SCCG Management a very high level of knowledge and expertise and is well-positioned to lead the campaign from the new SCCG office located in Bangkok, Thailand.
"We are excited to announce the launch of SCCG – ASIA and to have Kent Jenkins at the helm," said Stephen Crystal, Founder and CEO of SCCG Management. "We believe that the Asian market for the gambling industry is poised for significant growth and we are confident that this regional campaign will help our client partners navigate this dynamic market and achieve success."
Kent Jenkins said, "I am thrilled to join SCCG and take on the role of leading the regional campaign for SCCG – ASIA. I am eager to work with Stephen and his talented team of industry leaders boasting over 30 years of experience in the gambling industry. I'm excited to utilize my resources and experience to drive growth and success for SCCG in the region."
SCCG – ASIA will provide a full range of management advisory services, including strategic planning, market analysis, business development and operational support. With a team of experienced leaders from the gaming industry, SCCG – ASIA will empower companies to reach new heights in the Asian market.
The Asian market presents a significant growth potential for companies in the gambling industry as it offers a large customer base due to the continent's high population, as well as a growing middle class with disposable income. Additionally, the online and mobile gambling market is rapidly growing in Asia, providing opportunities for companies to reach customers through digital channels. Furthermore, some Asian governments are actively encouraging foreign gambling companies by offering tax breaks and other incentives, and some countries are looking to legalize gambling which could open up new opportunities. Overall, the Asian market presents a significant growth potential for companies in the gambling industry.
Alvin Chau Sentenced to 18 Years in Prison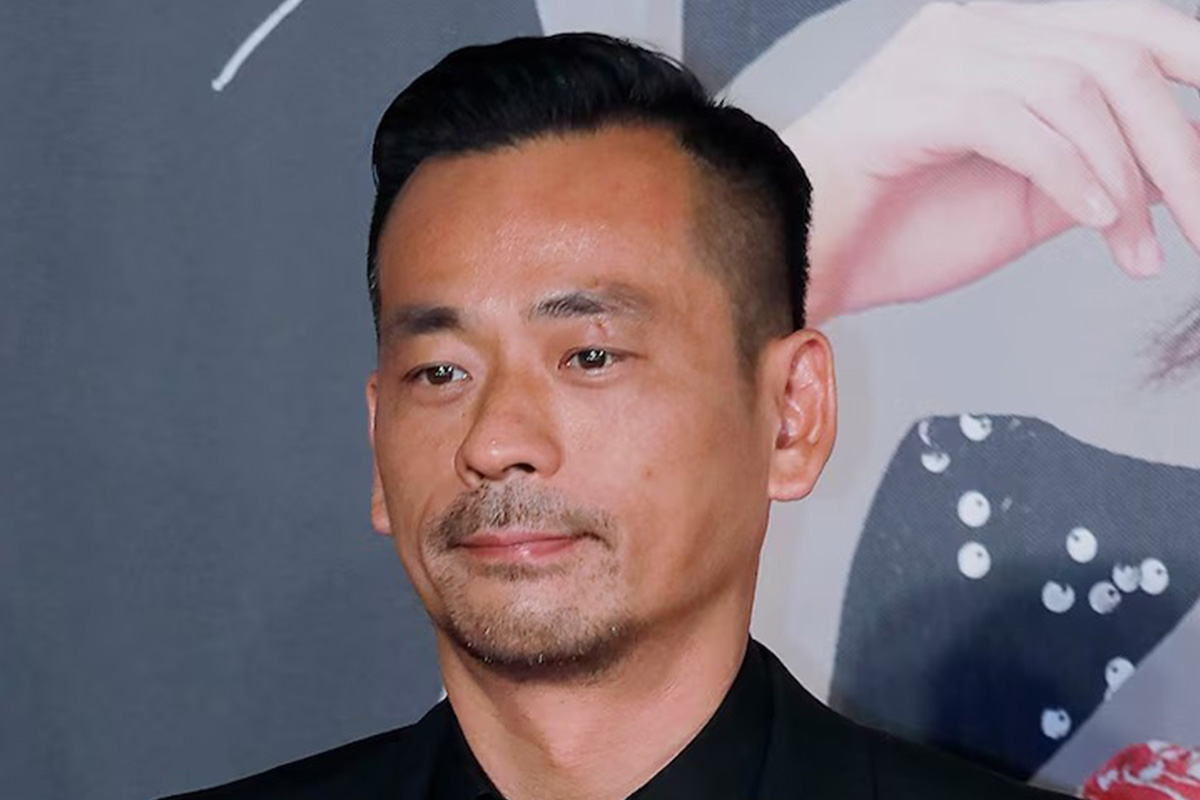 Reading Time:
< 1
minute
Alvin Chau, one of Macau's high-profile gambling promoters, has been sentenced to 18 years in prison for racketeering and illegal gambling activities.
Chau was the former chairman of Suncity Group, a Macau-based company that helped promote gambling by lending credit to high rollers. Macau is the only region in China where gambling in casinos is legal.
Chau was ordered by the court to pay the Macau government more than HK$6.5 billion ($830 million) as well as $22.7 million to $98 million to a number of casino operators.
Chau was first arrested in China's eastern province of Zhejiang on November 2020.
After his arrest, experts said that the move signalled a tougher stance on gambling in Macau by the Beijing authorities.