5G Spectrum Auction 2022 – How 5G is going to revolutionize the Indian esports & gaming industry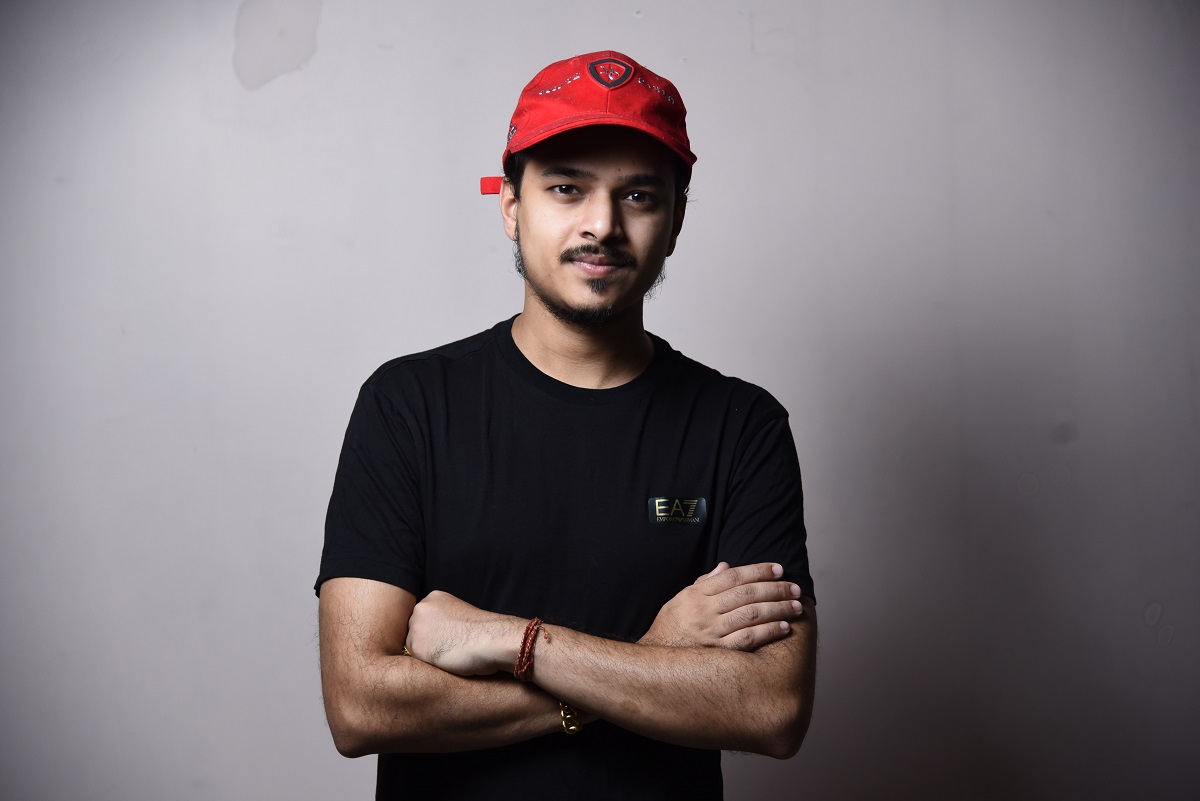 Reading Time:
4
minutes
Four companies, including Bharti Airtel, Reliance Jio, Vodafone Idea (Vi) and an Adani Group entity have put in applications to participate in India's first auction of 5g airwaves starting July 26, 2022. 5G, short for the fifth-generation cellular technology, promises to exponentially raise the speed and data capacity of wireless networks. For data-hungry India, the upcoming 5G auctions will herald another telecom revolution. It goes beyond super-fast downloads and uploads, glitch-free multiplayer video games, live streaming, and real-time gaming.
5G will accelerate esports & video gaming growth in India in multiple ways:
No latency & lag
Multiplayer mobile gaming
Cloud gaming
Growth in user base in tier 2 and tier 3 cities
Unlocking AR & VR opportunity
Video Game live Streaming
High-end game downloads and updates in a jiffy
Inputs shared by esports and video gaming industry stakeholders on how 5G is going to revolutionize the industry:
Animesh Agarwal, Founder and CEO at 8bit Creatives, a leading gaming talent management agency and an ex-esports athlete himself:

Internet penetration and accessibility are the backbones of esports and mobile gaming. With the advent of 5G technology, users will get better connectivity speed which will, in turn, allow them to access and play high-resolution games. The last thing a gamer ever wants is lag, 5G is expected to help us say goodbye to lagging issues, once and for all. The upcoming metaverse, and all virtual reality technology that again would completely elevate the gaming experience, would be facilitated in large parts by 5G. One of the reasons why gaming has become so popular in the last few years is the multiplayer & social experience that games are now able to provide, and 5G is expected to make that even smoother. To be honest, 5G will impact gaming in more ways than one.
Last year, telecom giant, Airtel, hosted India's first-ever cloud gaming demo on a LIVE Airtel 5G test network, and the results were outstanding. S8UL gamers were among a few to experience it firsthand & I myself also attended the event with the team. Our pro gamers, Mortal aka Naman Mathur and 8bit Mamba aka Salman Ahmad tested cloud gaming on the Airtel 5G test network at Manesar. They used mid-segment smartphones connected to a 3500 MHz high capacity spectrum band, recording speeds of over 1 Gbps and a latency of 10 milliseconds. Both the elite gamers agreed that 5G technology would have an impact on the efficiency and experience of online multiplayer genre games such as battle royale and racing games.

Mr Vishwalok Nath,Director, Esports Premier League:
5G is going to be a transformative step for the gaming industry across the globe. The highlight of this new generation of communication includes even faster download speeds, lower latency, hyper localization, increased network capacity, and better reliability. This leap in new features and innovation will enable game developers and storytellers to work on more immersive and engrossing gaming experiences. Faster downloads mean faster delivery of existing experiences with the ability to get more complex, large, and immersive worlds to the gamers. The industry has already spoken about cloud gaming and the impact of 5G on this technology. Though cloud gaming technology is still in its infancy, it still holds immense potential in democratizing gaming and bringing it to the masses.  5G will ensure a better cloud gaming experience for gamers with the help of Edge computing. It will also allow gamers without high-end gaming systems or hardware to play the latest AAA games.
Besides cloud gaming, 5G will also allow gamers to access newer experiences like AR and VR-based games right from their handheld devices. It is worth noting that it will be a while before 5G reaches the level of adoption we first saw with 4G but the wait will be worth it.
Rohit Agarwal, Founder & Director, Alpha Zegus, the next-gen marketing agency specializing in the domains of gaming & lifestyle:
Data prices (per GB) in India are among the lowest in the world. That, combined with super affordable smartphones starting from INR 5000, has completely revolutionized the gaming industry. We are now living in an era where a Tier-3 kid can enjoy casual gaming in good settings without hiccups.
Coming to 5G, we will see these casual gamers transform into streamers. Gamers from every part of India will be able to access cloud gaming platforms, thereby allowing them to play and enjoy 100s of high-quality games. This, in turn, will allow these gamers to create a niche of their own and start developing communities around them – all in all, creating more content creators & content consumers in the Indian gaming ecosystem.
Lastly, brands will also be able to leverage more complex (and higher quality) advertising innovations, be it in the metaspace or otherwise, since data speeds and usage will be of even lesser concern to the audience.

Mr Sagar Nair, Co-Founder & CEO, Qlan, The Gamer's Social Network:
At nearly 500 million, India is currently second in terms of smartphone users in the world after China. the launch of the 5G data network will further boost the mobile gaming sector in India. More Data speed = More data transfer. We have heard professional gamers talk about "ping" many times and how it affects their gameplay and how even a slight drop can cost them the game, 5g aims to eliminate the loss of data packets being sent every second. 5G will unlock new economic opportunities and societal benefits which is very good news for Qlan as surfing through the web and social media platforms become very smooth with the introduction of such speed in the market. Even if you have a brief look at 4g, the speeds that it can achieve are better than most people's wifi and most gamers prefer using a stable mobile data connection compared to choppy wifi. 5g aims to provide users with a consistent and lightning-fast internet connection, on the tap of their fingers which also holds the potential to increase the number of gamers in India. 5G is designed to support a 100x increase in traffic capacity and network efficiency compared to that of 4g. In essence, the mention of 5g technology put a smile on the face of every gamer out there!

Mr Lokesh Suji, Director, Esports Federation of India& Vice President of the Asian Esports Federation (AESF):
5G is going to bring about a paradigm shift in the cloud gaming sector, the superfast speeds, massive bandwidth and low latency of 5G Ultra Wideband are going to make gaming more collaborative, competitive, affordable and accessible. The advent of 5G is set to be a complete game-changer in every way. With growing smartphone penetration and a vast youth population, 5G-backed cloud gaming could spread to remote areas and offer gamers the right ecosystem to compete and excel in the international arena.
Streaming and watching live games experience will be enhanced with this disruption in technology, Video game updates are another big nightmare for our gamers, and these are not small 5-10 Mb updates, these are like 1 GB updates and it takes ample time to download, with 5G fast speed, the downloads will happen in a jiffy.
Lady Luck Games signs game distribution agreement with CYG Pte Ltd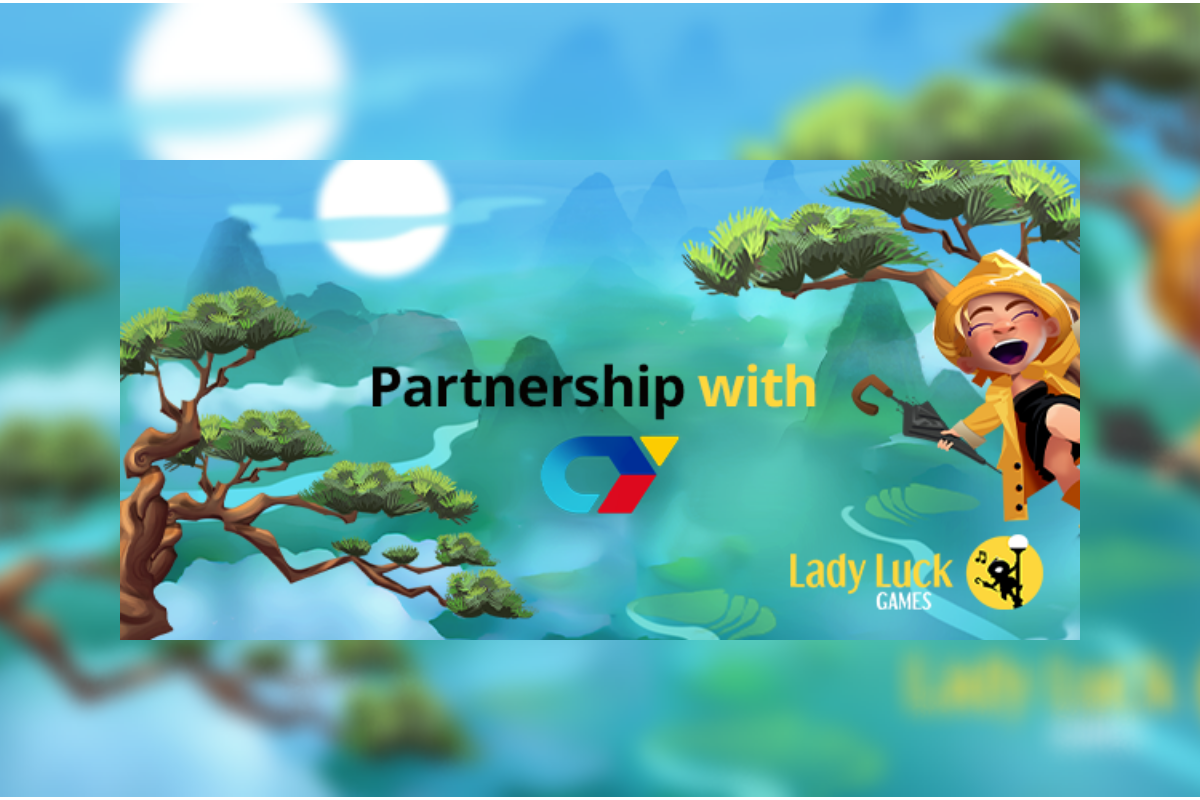 Reading Time:
< 1
minute
Lady Luck Games announced today that they have entered into an agreement with CYG Pte Ltd that allows its games distribution to regulated markets in Asia.
Mads Jørgensen, Co-Founder and Chief Executive Officer of LL Lucky Games AB said: "Only two weeks after announcing our prominent new strategic Asian investor in LL Lucky games AB, I am proud to announce a new partnership for regulated Asian markets that will have a massive impact on our business strategy.
"CYG Pte Ltd is a significant partner with many years of experience and knowledge in the Asian markets. This agreement is a milestone for Lady Luck Games and reinforces our ambition to become cash flow positive. The integration has already started and players will be able to enjoy more and more of our leading content in the coming months."
Michael Li, CEO of CYG Pte Ltd reiterated: "We are extremely proud and excited to announce our partnership with Lady Luck Games. As an already renowned provider of top-quality casino games in Europe, this partnership significantly enriches our content network. We strive to offer the best possible content and user experience, and believe with its carefully designed games and mechanics, Lady Luck Games is set to take the Asian regulated markets by storm."
PUMA enters Indian Esports, becomes official kit partner of Revenant Esports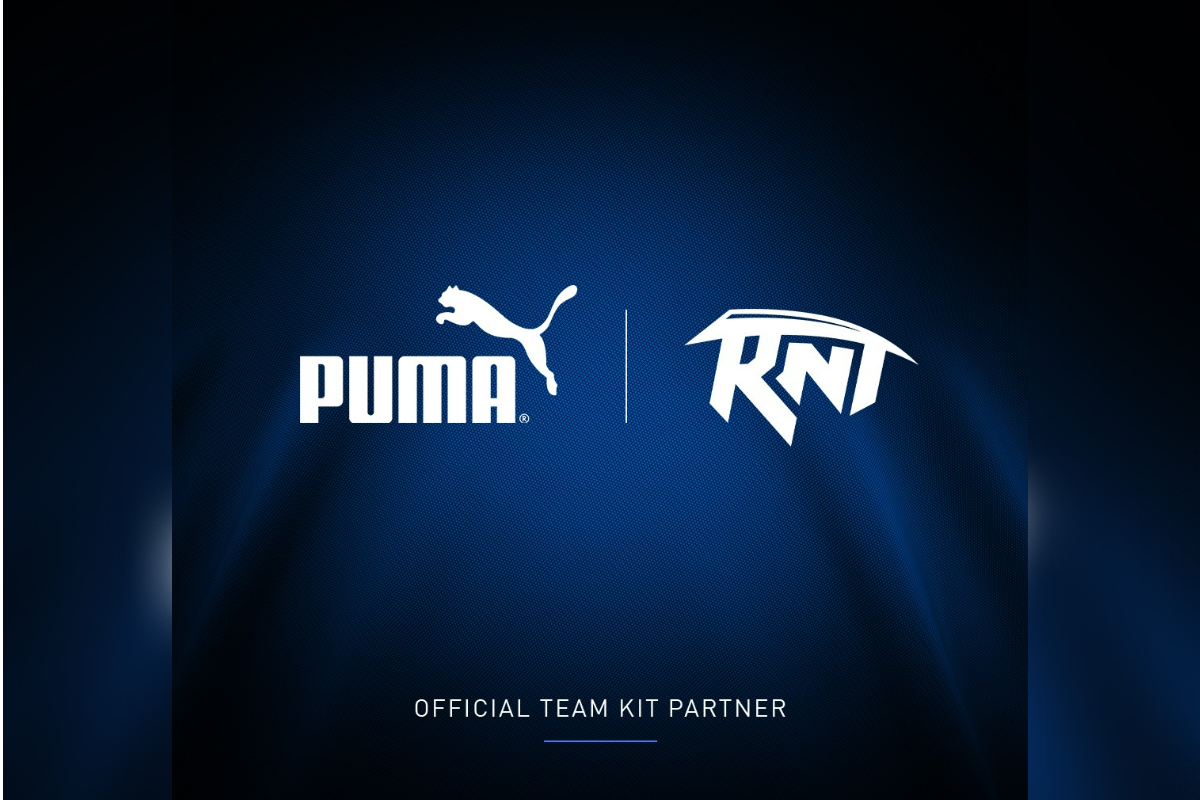 Reading Time:
2
minutes
Revenant Esports, one of India's fastest-growing and most consistent Esports organisations, has announced sports brand PUMA as their official kit partner for the upcoming season.
This association came as one of the major non-endemic brand collaborations in the Indian esports industry. Under the terms of the partnership, Revenant Esports' creators and Esports roster will don the exclusive kits produced by PUMA.
With both brands sharing similar ideologies in terms of propelling Esports to greater heights, they will leverage this association to make their presence felt among the Esports community in India.
"PUMA is one of the most successful sports brands in the world and it makes us extremely proud to be the first Esports team in India to be associated with them. This partnership is a step in the right direction for Revenant Esports and a testament to our aim of enriching the experience of the Esports community and our fans. Esports merchandise has become an integral part of the industry in the last few years and seeing our athletes, creators, fans wear the apparel produced by one of the world's best is a privilege. Together we hope to achieve immense success in the coming years and capitalise on the growing Esports culture in the country," said Rohit Jagasia, Founder and CEO of Revenant Esports.
PUMA has emerged as the number 1 sports brand in India after generating record revenues last year and are also familiar with the Esports sector having partnered with numerous international organisations. By joining forces with Revenant Esports and their massive fanbase, they will look to maximise their potential in the Indian Esports market.
Commenting on the occasion, Vishal Gupta, Executive Director-Retail, PUMA India, said, "We are extremely excited to associate with Revenant Esports as their official Kit Partner and become the first leading sportswear brand in the country to enter the deeply engaging space of Esports. India is one of the biggest markets for the video gaming community and competitive Esports is immensely influencing our youth across tiers. That Esports getting incorporated as a medal sport into the Asian Games next year is evidence of its huge popularity & potential today. As a brand, PUMA strongly supports influences on youth culture such as sports, fitness, art, cinema, music and now new age sports i.e. Esports. With this association, Puma & Revenant will leverage each other's huge audience base and wide reach to connect with Esports athletes in the country and penetrate deeper into the market."
According to the recent FICCI-EY report, 100 brands have invested in Indian Esports this year, compared to 72 in 2021. Similar to traditional sports, Esports merchandise is a crucial component that fuels the growth of an Esports organization by spreading brand awareness and building loyalty among their passionate set of fans.
Being home to the country's top-notch talents, Revenant Esports have been currently preparing for the upcoming tournaments including PokeCon 2022.
KT2win Safeguards Players From Online Casino Scams and Provides Free Protection for Claims Up to $30,000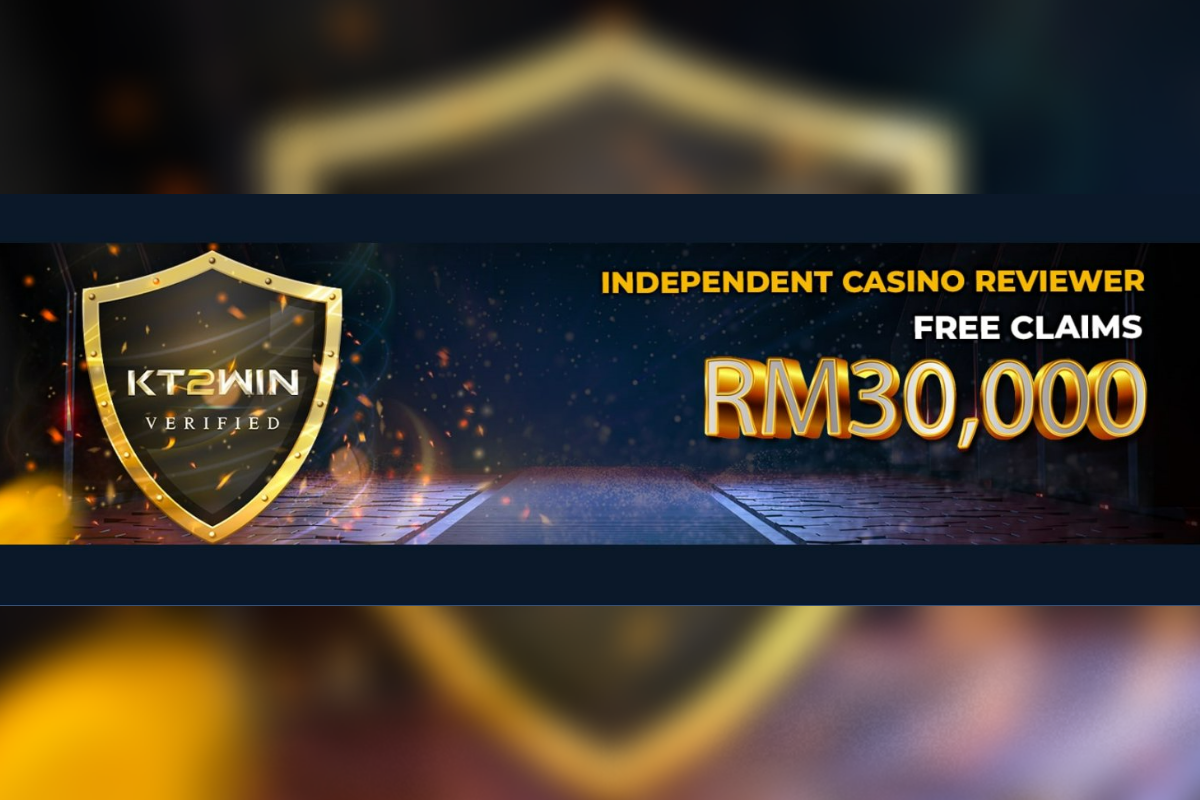 Reading Time:
2
minutes
If you're looking for independent and trusted protection from online casino scams, then take a look at KT2win who offers free protection and compensation for claims up to $30,000 once you have registered with their site.
Their team are always looking at the latest Online Casino Review for popular sites based in Malaysia and Singapore, so that you can safely enjoy your time online and stay away from casinos that have been blacklisted, have engaged in fraud, or received a high number of complaints.
Find the Best Online Casinos
Designed specifically for online casino players based in Malaysia and Singapore, KT2win analyses their selection of gambling games, such as live casino games, poker, sports betting, esports betting, 4D lottery, and slots, while also providing users with useful game guides, betting tips and strategies to win real money.
This allows them to help you find the best Online Casino Singapore or Malaysia and bypass the risk of placing a bet and wasting your time at a fraudulent site.
To ensure that you will be safeguarded against any potential risk from online casino sites, KT2win employ several integral checking measures to each online casino, these are:
Choosing the Right Casino
KT2win help you choose the best online casino in terms of legitimacy and reliability, so that you feel comfortable placing your online wager.
Not only this, but besides from checking the online casino doesn't engage in any illegal or fraudulent activity, KT2win also checks the:
Quality of their customer service
Games graphics and variety
The websites overall interface and quality
They also have a useful review guide to help you compare other casinos and see which one is the best match for you.
Exposing Any Possible Scams
When you are looking to invest your time and money in an Online Casino Malaysia or Singapore it is important that you visit a site that you can trust.
This is why KT2win provide users with honest reviews from other users (including complaints), and where you should specifically look on a casino website to spot any suspicious or illegal behaviour.
Additionally, when you place a complaint about a casino with a member of the KT2win team, they will always take time to investigate your issue using all the resources available with the hope to find you a swift solution.
Providing Key Information
They offer the most up-to-date and honest reviews about a selection of the most popular online casinos in Singapore and Malaysia.
At KT2win you will also find a list of the games currently offered at these websites and any additional features or benefits, such as bonuses, jackpots, and any current promotions available.
More information
To find out more about KT2win and to read more about what to look for at an online casino, please visit their website at https://kt2win.live.