Gauselmann Group is Back on Course for Success, Sales Development Returns to Pre-Covid Levels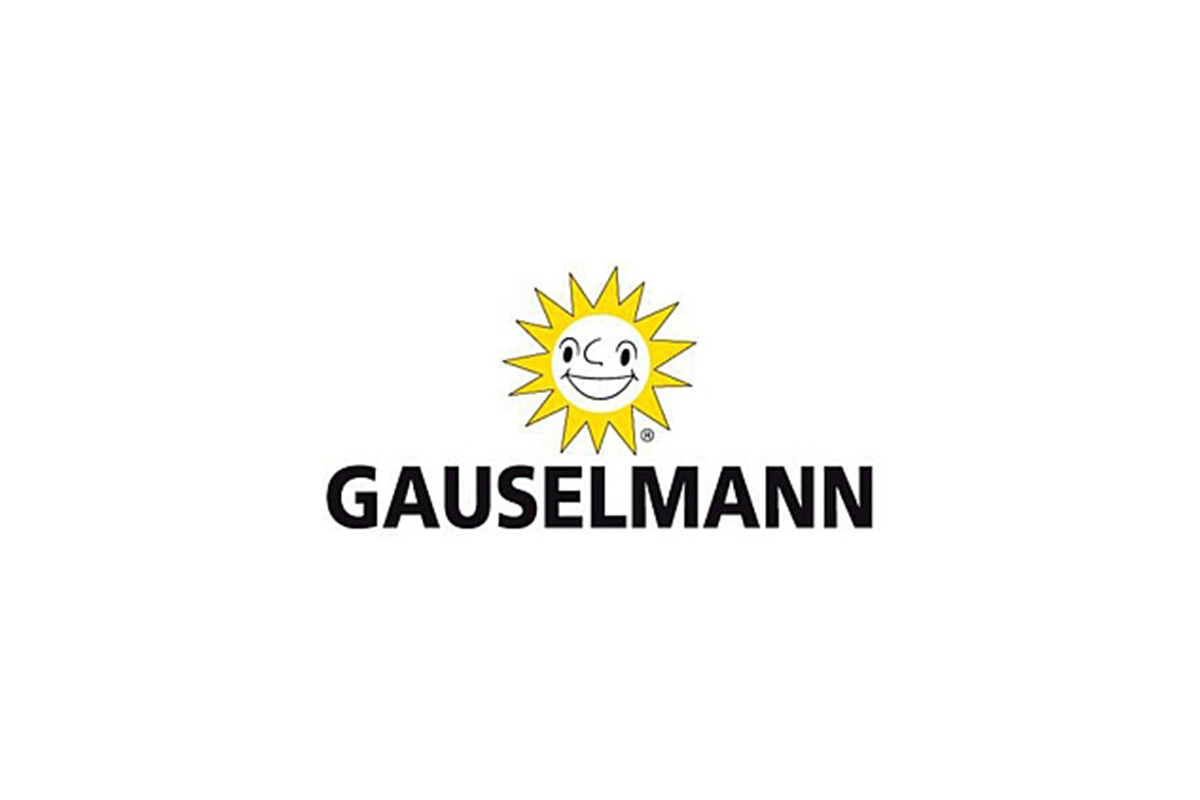 Reading Time:
3
minutes
The Gauselmann Group is leaving the pandemic behind and picking up economically from the successful pre-COVID period: at the end of the first six months of the year, it is already becoming apparent that the family-run corporate group will achieve similarly high sales revenues in 2022 as in the 2019 financial year. Sales revenues in the first half-year of 2019 were at around 1.740 billion euros. The first six months of 2022 closed with sales revenues at 1.746 billion euros. Overall, the cumulative sales revenues of all group entities in 2019 was approximately 3.4 billion euros.
"It is great news that the pandemic has bottomed out and we are finally back in charted territory again. This success is primarily the fruit of our good ideas and the dedication of each and every one of our employees and once again goes to show what you can achieve with hard work and team spirit," Founder and Management Board Chairman Paul Gauselmann said.
The past two coronavirus years had cost the company some two billion euros in lost sales revenues. During the lockdowns, all gaming arcades, casinos, sports betting shops and shipboard casinos across Europe – as many as 1000 outlets altogether – had had to close for around nine months. Operating costs, however, remained largely unchanged.
The good development is also attributable to the group's increasing diversification. The Gauselmann Group is positioning itself on an ever-broader base – and in doing so is reducing its dependence on individual markets and business models. This is also reflected in the current sales performance. A return to pre-COVID levels was only possible because with the development and expansion of international business operations and casinos, the company has tapped into two business areas that compensate for the increasingly difficult situation on the German home market. The most important markets in other European countries are currently the UK and Spain.
"From an entrepreneurial point of view, it was hugely important to drive forward our international business activities," Paul Gauselmann explains. In the meantime, an ever-larger share of sales revenues – around 60% – is generated abroad.
In addition to internationalisation, casinos are another major factor in sales success. As well as the casinos in Saxony-Anhalt and the investments in Berlin and Rhineland-Palatinate, the casinos in North Rhine-Westphalia have been an important addition to this business segment since 2021. A look at the figures of the casinos in Saxony-Anhalt shows how enormous the potential is in this area: already in the second year of operation by the Gauselmann Group, the number of visitors doubled several times over. In line with the legally defined channelling mandate, it was thus possible to redirect more players from illegal to legal offerings and protect many customers from the big risks of illegal gaming.
"I have never experienced such a percentage rise in any other sector so far," Paul Gauselmann points out.
The only bitter pill in the general success story are the political conditions that govern commercial gaming in Germany. The ever-increasing restrictions have not only led to a reduction of more than 30% of gaming machines, the closure of gaming arcades and thus also to the selective loss of jobs, but have also diminished the attractiveness of the legal gaming offering. This, in turn, increases the appeal of illegal gaming offerings – in the context of which consumer protection and responsible gaming are alien concepts. The Gauselmann Group has nevertheless managed to defend its market leadership.
"This is very gratifying, but also necessary in order to uphold our standards even under the more difficult conditions," said the company patriarch.
This positive development of the company from Eastern Westphalia is also reflected in the "personnel growth" factor. The number of employees increased by 10.7% in 2021, with the company now employing almost 15,000 people worldwide. All of this allows the Gauselmann Group to look to the future with renewed confidence. One source of hope for further building on this successful track record lies in particular in the area of online gaming in Germany, which is currently being developed on a legal footing under the new State Treaty on Gambling that came into force on 1 July 2021 and for which the first licences were recently issued. However, this presupposes that the state intervenes to put a stop to illegal online business as quickly as possible. According to media reports, the new German Federal States' Joint Gambling Authority has already started calling on illegal providers to discontinue their activities. Failure to do so comes with fines of up to 500,000 euros. Experience in the UK market has shown that land-based gaming and online gaming meaningfully supplement rather than cannibalise each other – provided that the legislator permits a sufficiently attractive range of online gaming offerings; an area where Germany has so far significantly lagged behind other counties.
"We will definitely be making an active contribution with good ideas in the online segment," promises Paul Gauselmann. The most important insight, however, is "If we perform and can draw on more reasonable framework conditions going forward, success will follow."
Digitain Unveils Live Casino Studio Imagine Live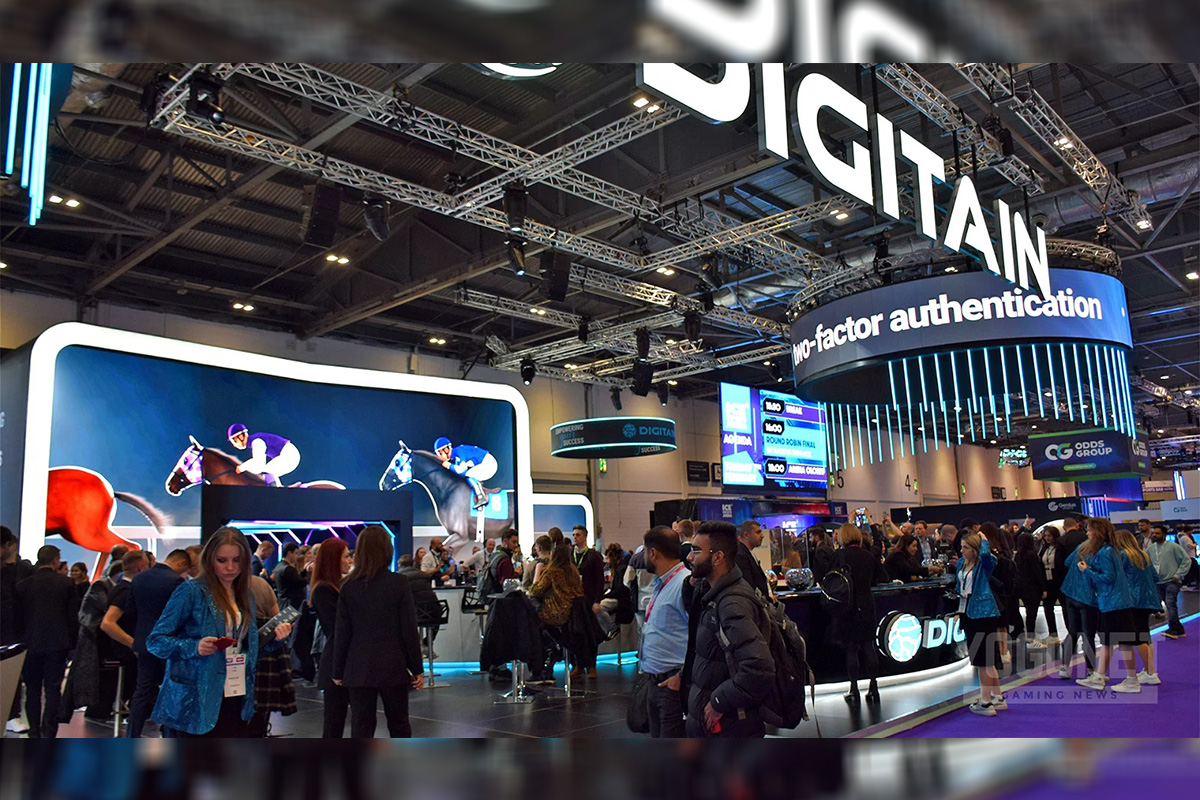 Reading Time:
< 1
minute
Digitain announced that they are entering the live dealer gaming market by launching subsidiary service Imagine Live, which will provide games that are webcast from a studio.
The service will be making its debut at the ICE London 2023 trade show, where Imagine Live will be showcasing its Blackjack, Dynamite Roulette and Pirates Plunder titles. Blackjack is the typical card game found at most casinos around the world, while Dynamite Roulette provides a multiplier on the wheel of chance. Pirates Plunder is a game show that uses a wheel mechanic. It features an eliminator round, which Imagine Live claims is unique.
"We are excited to be launching Imagine Live and showcasing our innovative approach to everything that is live casino at ICE London 2023. We have been, and will continue to focus on new experiences and new innovations. We absolutely will not just be another supplier," Matthew Charlesworth, Global CEO of Imagine Live, said.
"We are delighted to unveil our new brand and bring innovative live casino games to our partners. At Imagine Live, we are dedicated to providing an unparalleled gaming experience, and we can't wait to share it with the world," Vardges Vardanyan, Founder of ImagineLive and Digitain Group, said.
European Casino Association Appoints Erwin van Lambaart as New Chairman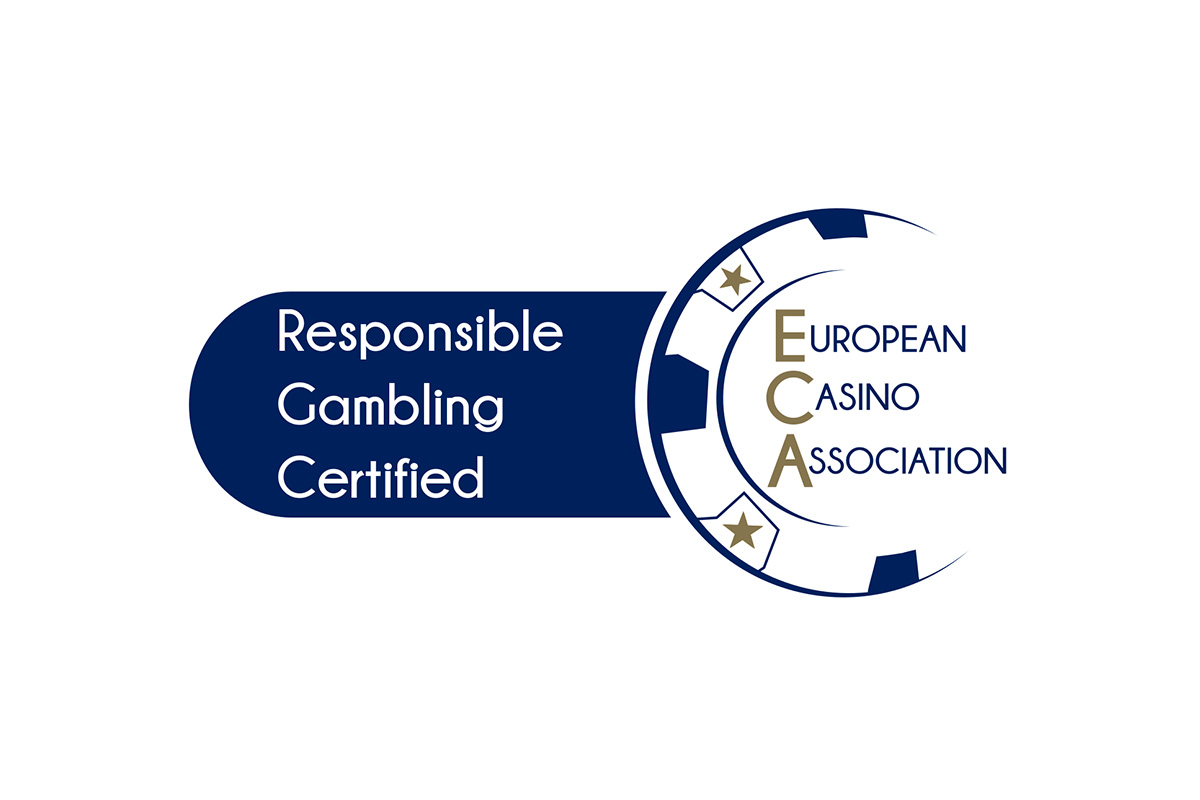 Reading Time:
2
minutes
During the ECA General Assembly, held at ICE London 2023, the ECA Board of the European Casino Association announced that after eight successful years, Per Jaldung has stepped down as Chairman of the association, and by unanimous member approval, Erwin van Lambaart has been appointed his successor.
A proven leader in the casino and entertainment industry for over 20 years, Per Jaldung has served as Chairman of the ECA since 2015. Prior to entering the casino entertainment business, Per served in multiple capacities for the Stockholm Police Department and the National Criminal Intelligence Service for 13 years. His background in law enforcement led him to Casino Cosmopol in 2002 as head of Security and Surveillance, after which he was promoted to General Manager of the Gothenburg property in 2005. In 2008, Per was appointed CEO of Casino Cosmopol, a role he held until December 31, 2022.
"It has been an honour to serve as Chairman of the ECA. The greatest asset of this industry is its people, and I have been privileged in this role to have experienced the warmest of welcomes from across all countries and all roles and positions within the diverse and multi- faceted European and international land-based casino sector. It has not been a role without its difficulties, and the industry continues to face ongoing headwinds from multiple directions, but the members of the ECA, and especially this Board of Directors and the new Chairman, can accept and master these challenges. I congratulate Erwin van Lambaart on his appointment as it is a role which he will tackle with the utmost energy and dedication," Per Jaldung said.
The new ECA Chairman Erwin van Lambaart has been a Member of the ECA Board since 2021; he joined Casinos Austria and Austrian Lotteries as CEO in March 2022. Erwin has a substantial background in the media, hospitality, event, marketing and entertainment sectors. After graduating from the Hotel School in The Hague, he worked for 15 years in the international hotel industry. After this, he moved on to the global live entertainment world, where he worked for another 15 years.
In 2016, he took over as CEO of Holland Casinos, establishing himself as a proven casino and gaming expert. On March 14, 2022, Erwin van Lambaart moved to Austria and took up his position as CEO of Casinos Austria AG and Österreichische Lotterien GmbH.
"I am delighted to have been appointed as Chairman of the European Casino Association by my peers in this amazing industry. I understand that it is a big responsibility to serve the ECA members in these challenging times for the casino industry. I would personally like to thank Per Jaldung for his distinguished stewardship of the association and for his ongoing support, advice and leadership. I look forward to working with him in the future and wish him the best in his new ventures. The licensed European casino industry continues to face great changes and even disruptions. In the coming weeks, I will be working with the ECA members and the ECA board as well as our partners on the priorities for the future work of our association," Erwin van Lambaart said.
B90 Holdings Appoints Mark Blandford as Strategic Adviser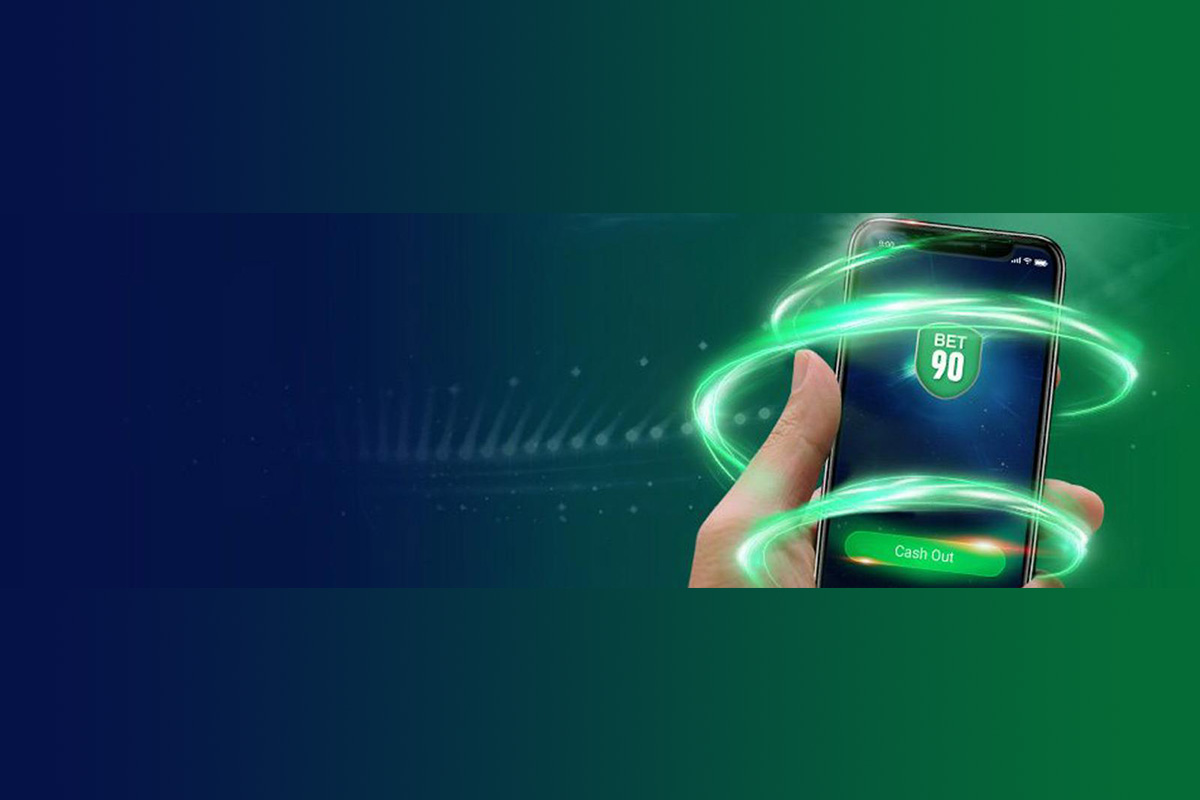 Reading Time:
2
minutes
B90 Holdings has announced that it has appointed Mark Blandford as a strategic adviser to the company with immediate effect.
Mark is senior industry figure and considered by many to be one of the founders of the developed online gaming industry. Having started his career as the owner of a traditional "bricks and mortar" bookmaker's chain for over 15 years, he then recognised the potential of the internet for the industry in the mid-1990s. In 1998 he founded Sportingbet.com, and in 2001 floated the company on AIM. Mark stepped down from the Board of Sportingbet in 2007 before its eventual sale in 2013 with the assets being split between William Hill and GVC. In 2002, he was awarded AIM Entrepreneur of the Year.
After stepping down from the board of Sportingbet, Mark has become an active, successful and widely followed investor in the digital gambling and entertainment space. His family investment portfolio now spans over 40 companies across a broad range of sectors, but still with a primary focus on gaming, support services and data driven scalable tech businesses. He is a current non-executive director of Gaming Realms plc, the developer and licensor of mobile focused gaming content. He also sits as Chairman of the board of Nasdaq-listed Gambling.com Group Limited, a performance marketing company and a leading provider of digital marketing services active in the global online gambling industry. Mark serves as Chairman of the board of directors at FSB Technology (UK) Ltd, Double Diamond Gaming Limited and Condor Properties.
"Mark has pioneered the development, financing, and monetising of digital Pay2Play entertainment companies over the last fifteen years and having worked with him previously at Sportingbet, I am extremely pleased that he has invested in B90 and has now agreed to become a strategic adviser to the Company. His experience, advice, market insight and knowledge; as well as his network of contacts, will be invaluable to us as we embark on the next phase of our growth," Ronny Breivik, Interim Executive Chairman of B90, said.
"B90 is determined to make more use of the opportunities afforded by its listing on the AIM market, particularly as it is one of the few stock market listed online bookmakers and gaming companies on that market at present. I look forward to supporting Ronny and his team in identifying and monetizing these opportunities," Mark Blandford said.