Comtrade Gaming Announces a New iCore Deal with Stanleybet Romania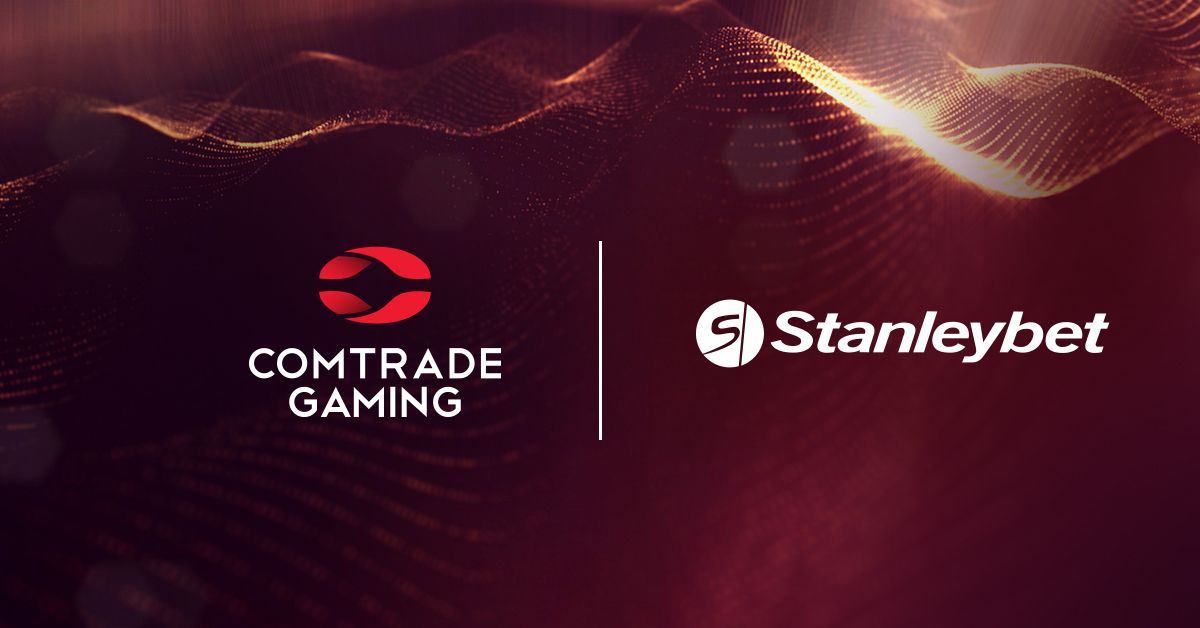 Reading Time:
1
minute
Comtrade Gaming, a leading technology supplier to the gaming industry, announces that it will supply its iGaming Platform (iCore) to Stanleybet Romania. The deal will see Stanleybet Romania have their own version of Comtrade Gaming's iCore for the entire business.
"We are very excited to be working with Stanleybet Romania. They have a great brand with a large retail footprint, and we look forward to helping them grow their online business. Using our platform will give them access to the best tools, such as real-time bonusing, dynamic segmentation, real-time push messaging, and many more player engagement tools," says Steven Valentine, Chief Commercial Officer at Comtrade Gaming.
Csaba Tanko, CEO at Stanleybet Romania, comments on their new deal: "We are delighted to use Comtrade Gaming's technology, as we believe it is key to help us grow, shape our future, and at the same time provide our players with the best customer experience. We are more confident knowing they are taking care of our backend technology specific to our needs. This way, we will be able to focus more efficiently on marketing and increasing our market penetration.
Steven Valentine continues: "When someone decides to migrate their platform, they put a lot of trust of their existing business on you. We have shown on many occasions that we are the smart choice for a growing operator. Having done many Tier 1 migrations in the past, we have now made our iGaming Platform more accessible to small and mid-size operators who have outgrown their current solution. Ongoing individual customization is the key to success, and typically that is only available to Tier 1 operators or ones with their own tech teams. With our flexible approach to individual client needs, we are a very reliable choice for operators looking to improve their platform technology".
Betera and Spinmatic united in the Belarusian market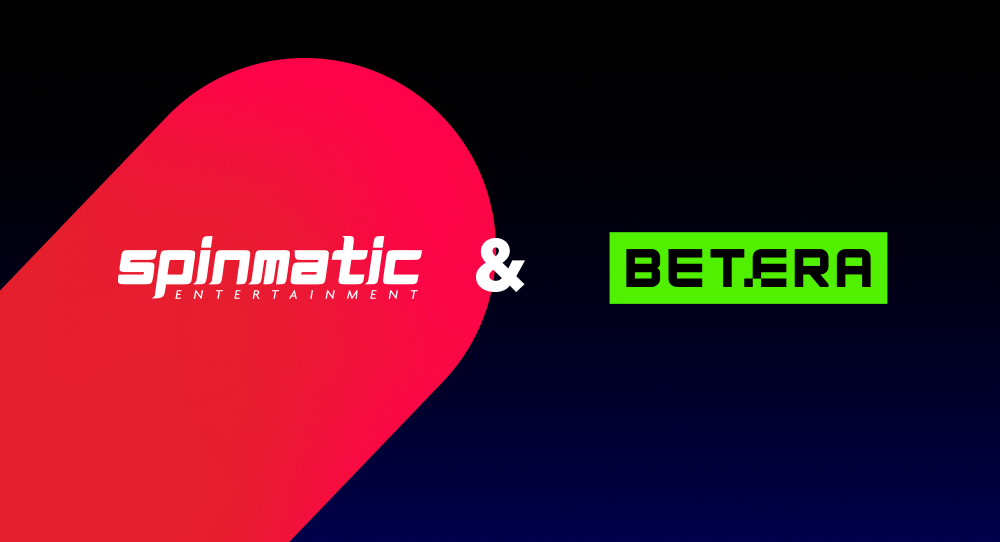 Reading Time:
< 1
minutes
Spinmatic, B2B developer and supplier of outstanding casino games, has signed a recent partnership with the Belarusian online casino, Betara. Set to significantly augment their reach in the Belarusian market, this collaborative alliance seamlessly integrates Betera's long-standing industry presence with Spinmatic's premium casino games, assuring an exceptional gaming experience for players throughout the region.
Pavel Chernik, Head of Gambling Products at Betera, stated: "This collaboration holds great promise for both parties involved, and we are excited about the opportunities it will bring. We're sure that our players will enjoy the superior slot games developed by Spinmatic with their attractive graphics and animations, and we truly believe that this partnership will be highly beneficial for both companies."
Norbert Mathies, Managing Director at Spinmatic, shared: "I am very proud of my team, which continues spreading our premium casino games through new, interesting markets. It is a privilege to work with Betera and I am sure both companies will set an incredible offer for Belarus' players."
In this exciting new chapter, Spinmatic will introduce captivating titles such as Cosmo Mix, Book of Eon, and Boss Vegas, along with 23 other thrilling games, all made possible through this empowering partnership.
BETER Live partners with FAVBET in major boost to operator's live casino offering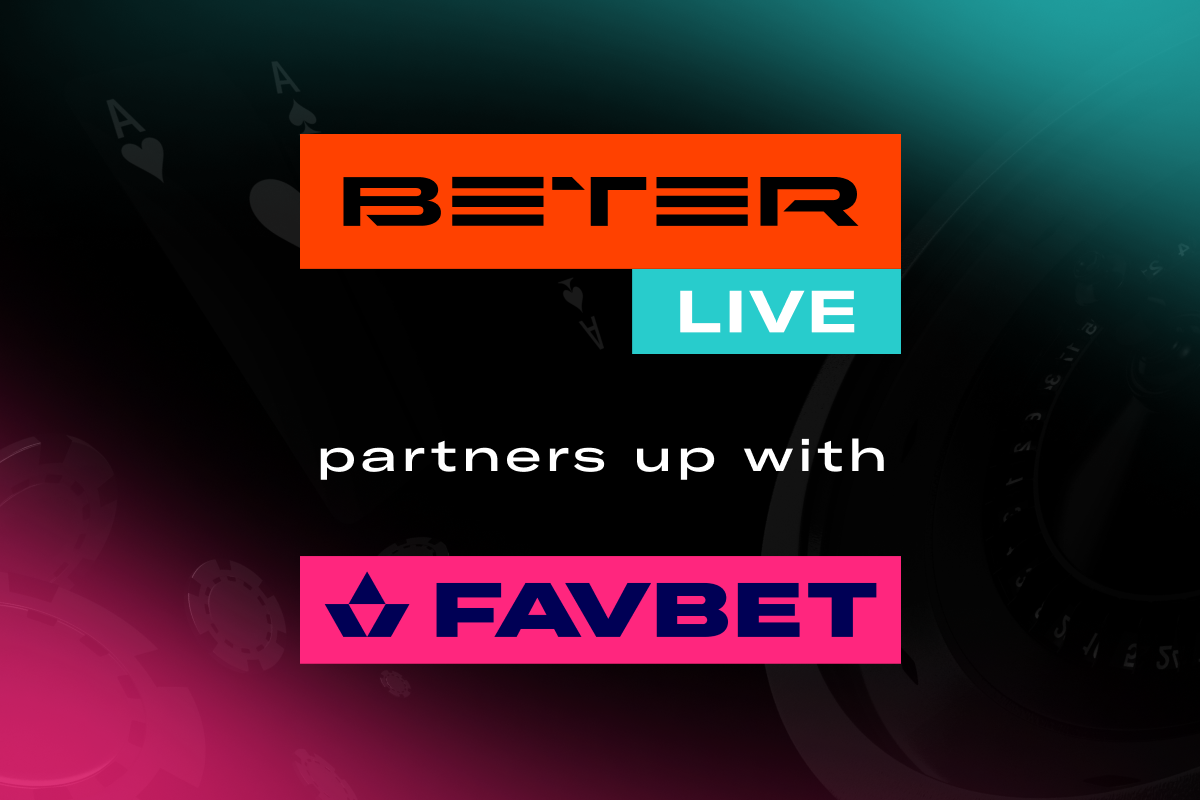 Reading Time:
2
minutes
BETER Live's suite of premium games now available at popular Eastern European brand
BETER Live, the live casino division of the betting content and data provider BETER, has joined forces with the popular online sportsbook and casino brand, FAVBET.
From now on, BETER Live will provide FAVBET with a portfolio of authentic and interactive live casino titles in markets across Eastern Europe. This includes more than 20+ games and variations covering Roulette, Blackjack, Gravity Blackjack, Gravity Roulette and Ukrainian Roulette.
Game presenters have been trained to the highest possible standards and also know how to provide an engaging player experience, chatting with players throughout their time at the table.
FAVBET recently launched a UA Roulette table, powered by BETER Live, which has been tailored to meet the specific preferences of Ukrainian players. The new localized game has already found a response among players, showing a near 40% higher conversion rate and 4x more organic traffic compared to the provider's regular roulette.
BETER Live has emerged as a must-have live casino provider for operators looking to not only meet but exceed player expectations. Therefore, even though the partnership between BETER Live and Favbet Live started not so long time ago, they are already preparing to launch something that will strengthen their collaboration in the long run.
Anna Vikmane, Director of BETER Live, said: "We are delighted to share the news of another successful partnership between BETER Live and a leading operator, FAVBET. It is one of the most recognised brands in the Ukrainian market and one that players trust.
Localisation is key to FAVBET's success, and we have been able to work with the operator to ensure our content delivers a localised player experience. Shortly after we launched our first games and FAVBET could see they were a big hit with its customers, we rolled out Ukrainian Roulette – the operator's first step towards a dedicated offering for the market".
"BETER Live is successfully blazing a trail in the live casino space and we are excited to have added its games to our portfolio, allowing us to provide a fully localised experience to our players and to stand out from our rivals. BETER Live has earned a reputation for delivering quality and its live casino titles really are second to none.
We now look forward to working closely with BETER Live to continue to enhance our live casino offering and have many exciting products and updates in the pipeline", – commented FAVBET.
Romania Q&A w/ Danielle Calafato, CCO at Gaming Corps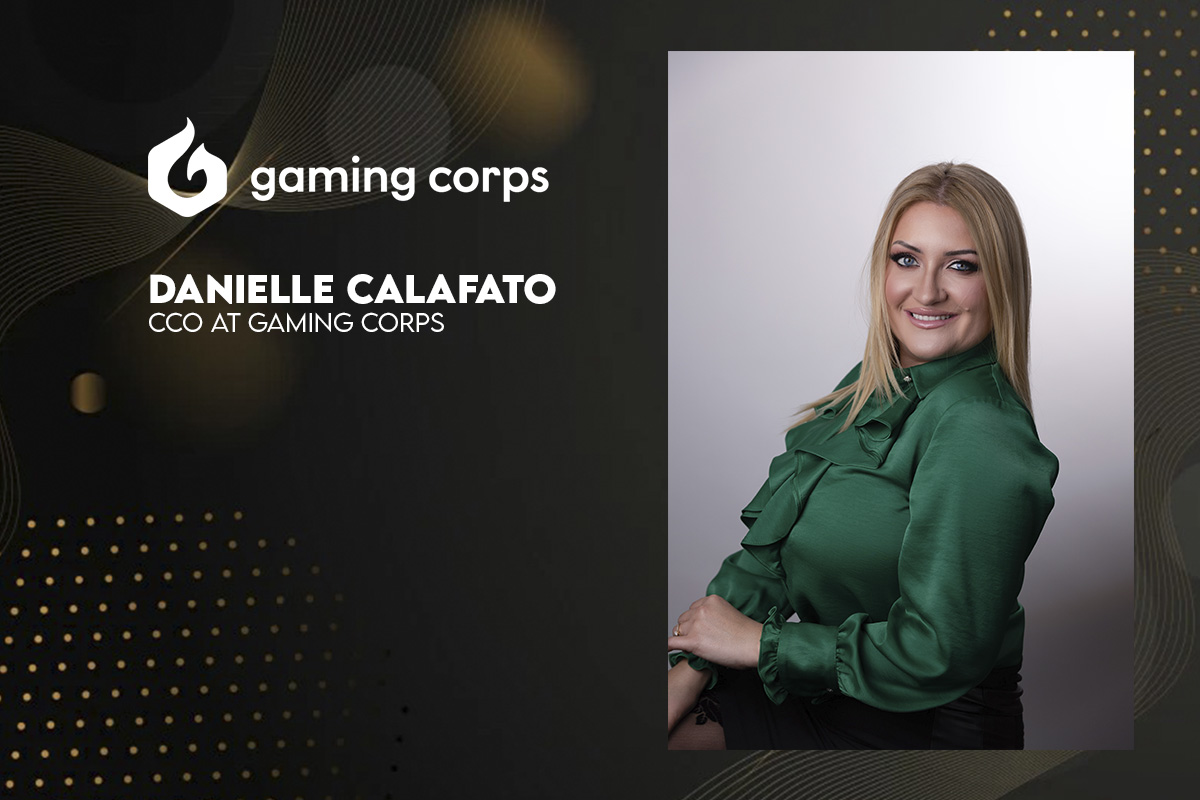 Reading Time:
3
minutes
Can you give us an overview of your operations in Romania and how significant a market this is for you? 
We're now live in Romania with six customers so far, and there's more in the pipeline. Romania has been a significant market for us due to the demographic of its players, who love non-traditional content.
In the early days it was a driving force for one of our key customers, which then helped us secure more agreements with casinos in the Romanian market. We're now looking for further growth there by onboarding more casinos and developing more slots which will have themes that will resonate well with players in this market.
However, we won't stop continuing to develop and being creative in the non-traditional space.
How would you assess the performance of your games in Romania so far? How have you tried to achieve cut-through in the Romanian market? 
Mines content has done really well, leading to some branded content being released in that market. Slot content is also on the up, but we expect to achieve even better performances out of upcoming themes such as Super Hot Stacks, which are themes and game mechanics that will suit Romanian players.
One client has streamed a number of our games such as Plinko, which we believe to be the first game of its type in the Romanian market. We'll ensure we continue developing in the non-traditional space for markets like Romania.
As a new presence in the industry with limited games, Romania has definitely been more significant for us than other markets, but there's still lots of room for growth.
There was even a TV advertisement broadcast via one client, when our Mines content went live.
How do your games appeal to players in Romania specifically? Have you tailored your games for this market in any way? 
Mines content has performed well, and we have had a couple of slot titles which have done ok.
We haven't created market-specific content as we aren't large-scale enough to do that yet. However, we are making sure we create new content that has themes that historically have resonated well with players in Romania. As mentioned earlier, we also believe our Plinko product was the first in this market, so we are innovating in the non-traditional space for sure.
How do you see the Romanian gaming market developing in the coming years?
For many years, Romania has been a market with a very traditional taste in games that has crossed over from land-based operations, hence the dominance of EGT, for example.
But what we have seen over the last few years is that more modern visuals and alternative game types have been slowly taking more and more market share. I believe that with the next generation of players not being as familiar with land-based products, we will see an even greater shift to our style of product.
Going forward, what are your main aims for the Romanian market? 
We have had real success with our arcade games to date and our very close partnerships with key players in the market have seen the majority of the remaining operators want to work with us.
This has put us in a position where we now have distribution to most online players. As the quality of our slot content continues to improve, we really want to see this start to resonate and build a brand identity with the Romanian slot players, in the same way we have done with arcade games.
How important a role will the Romanian market play in Gaming Corps' overall operations? 
It is a very highly-regarded market and a lot of operators consider the bigger Romanian operators to be very valuable.
Seeing our content being pushed, while further developing close relationships with Romanian operators, will only drive our overall performance and should significantly increase the desire for our games across this part of Europe.