iSoftBet explores the plains of Africa in Majestic Megaways Extreme 4™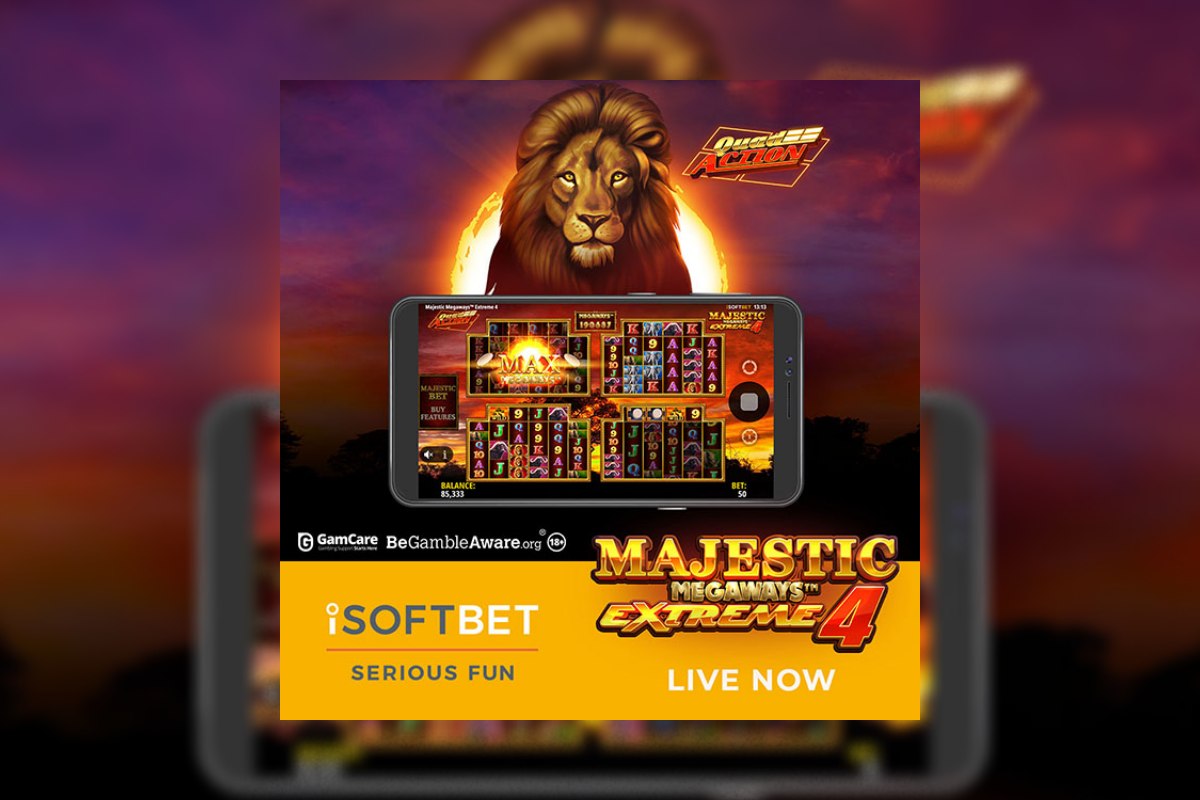 Reading Time:
2
minutes
iSoftBet, part of IGT PlayDigital, welcomes players back to the stunning African Savanna in classic cascading experience, Majestic Megaways Extreme 4™.
The action-packed title sees a top-performing game given the Quad Action treatment, meaning that four reel sets are in play on every spin, multiplying the excitement and payouts considerably.
Majestic Megaways Extreme 4™ features classic cascading symbols on every win, with all winning symbols exploding to allow more to drop in, as well as two random in-game modifiers in Max Megaways and Mystery Symbols.
Landing 4 or more Bonus symbols on any of the reel sets triggers the Free Spins round, taking players to a Bonus Wheel which awards 12, 17, 22 or 27 Free Spins or 15 breathtaking Extreme Spins.
Free Spins are played out on one reel set, just like in the original Majestic Megaways™, with an unlimited win multiplier that increases by x1 for each cascading win during the bonus.
The all-new Extreme Spins start on one reel set, where players need to collect enough diamonds to unlock a new reel set, thus allowing the feature to continue on both sets together. The win multiplier also increases after every cascade on any open reel set, with the chance to open all four reel sets boosting the potential for some huge bonus wins.
Majestic Megaways Extreme 4™ becomes the latest Megaways™ title to be designed by iSoftBet, following in the footsteps of recently released Musketeer Megaways™ and Merlin's Revenge Megaways™ as the provider continues to carve out a reputation for creating slots that envisage the brand's personality.
Mark Claxton, Head of Games at iSoftBet, said: "By taking one of our proven top-performers and elevating it with not one, but two engaging mechanics, Majestic Megaways Extreme 4™ has every chance to become a real staple of our collection.
"With a Bonus Wheel inspired Free Spins round as well as the lucrative Quad Action mode to ramp up the excitement, players are in for a real treat, and we expect their feedback to reflect this."

Why SiGMA CIS/Balkans: Your gateway into the future of iGaming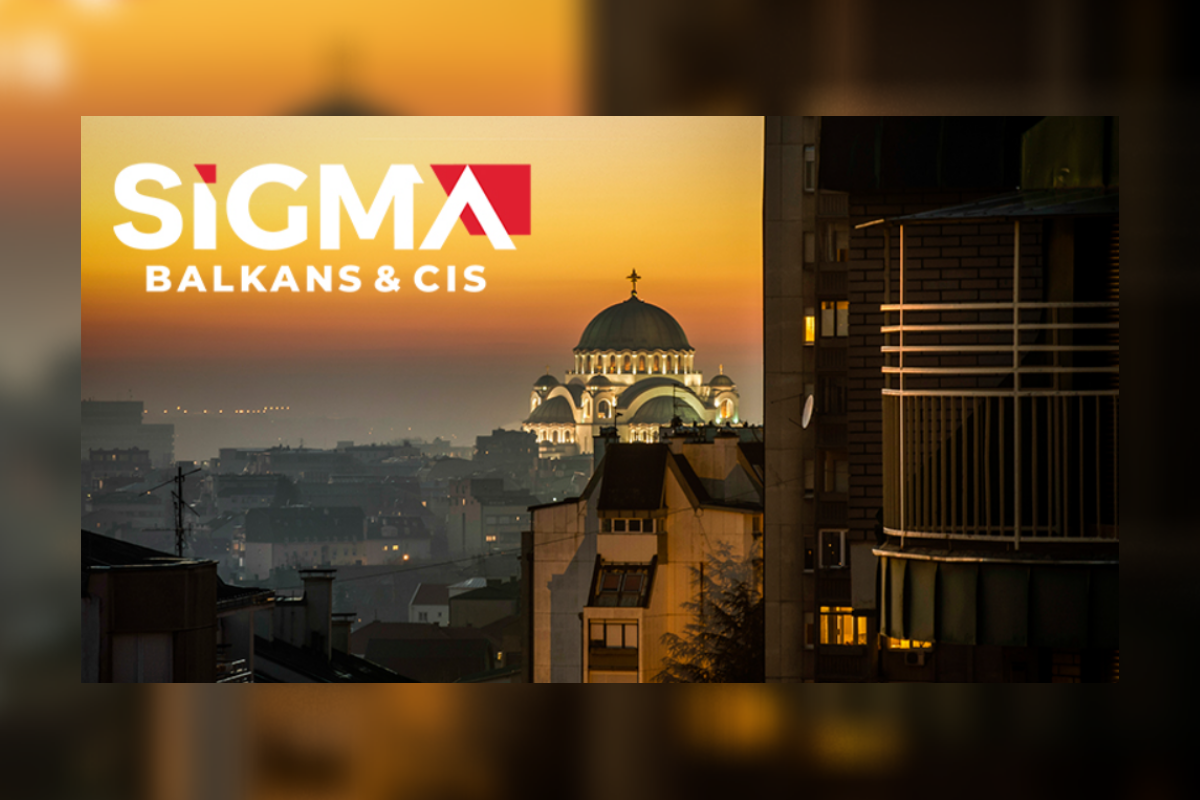 Reading Time:
3
minutes
Premiering for the first time in the Balkans between the 22nd and the 25th of this month, SiGMA is a global leader in everything iGaming. Growing exponentially since its original debut in 2014 in the iGaming nexus of Malta, the Summit has become an international hub for iGaming operators, affiliates, innovators, investors and entrepreneurs. This article will cover some of the main reasons why SiGMA is the expo the Balkans have been looking for.
Why SiGMA: Global network with a start-up's heart
Growing from a local iGaming conference in 2014 to amassing 13,500 delegates, 800 sponsors and exhibitors as well as 400 speakers under one roof, SiGMA is ever-growing but remains ever entrepreneurial.
Geographically, the Summit now debuts on all four corners of the globe. From snowy Toronto to shining Dubai, the industry-leading expo has hosted all the big players in every part of the iGaming ecosystem. Beyond that, our network of industrial leaders, serial entrepreneurs, consummate investors and inspiring thought-leaders have led the charge on the future of the industry though our keynote speeches and panel discussions.
Why SiGMA: A hub of innovation and enterprise
Going above and beyond the present of the iGaming industry, SiGMA is well-known for being proactive and future-focused. The summit includes a healthy presence of Deep Tech operators, innovative technologists and visionary founders ready, willing and able to use the cutting edge of Blockchain, AI, Quantum Computing and more. From Quantum-empowered esports betting to crypto payment providers, SiGMA has everything you need to stay above the competition.
With SiGMA's sister-summit, the AIBC Summit, debuting in parallel to SiGMA in the same venue, the Deep Tech potential is boundless. Focusing mainly on Blockchain and Artificial Intelligence but expanding to include IoT, Quantum Computing and several others, AIBC is a networking hub and thought-leadership platform for anyone seeking to get their foot into tomorrow's technology.
Why SIGMA: A platform for start-ups
Present in both SiGMA and AIBC Summits, our Start-Up Pitches combine the best showmanship in the industry with the leading visionaries of the iGaming and Deep Tech ecosystems. Creating a competition wherein the best 100 start-up applicants in each industry challenge each other for the grand prize of up to $500,000 in equity investment and a portfolio of fringe benefits.
SiGMA is also partnered with the ever-innovative UK-based Venture Capital firm, Ikigai Ventures. Having a physical presence at every summit, the Ikigai lounge is the place to meet the best investors in the space.
Why SiGMA: World-class media exposure
With our reach being global, our media presence is equally international with a broad array of thought-leaders, C-Suite executives and visionaries leading the industry forward. From premier podcasts to a spot in the globally renowned SiGMA magazine, participating in the Summit is a quick-fire way to grow far beyond the Balkans.
Driven forward by our elite in-house media team for videographers, content specialists, documentary makers and reporters, SiGMA has mastered the art of giving our sponsors, exhibitors and pioneers their time in the limelight.
Why SiGMA: Network with the best in the business
As the saying goes, your network is your net-worth. To that end, SiGMA is a leading connector as well as the place to be seen. Join networking dinners and investor brunches with some of the leading minds in the industry, our delegates never leave a summit without striking new partnerships or making friends in high places. From respected regulators to serial entrepreneurs calling the Summit home, come and grow your network with us!
If you want to celebrate in style, our world-renowned Awards Night is the place to be. Letting the best and brightest get their chance in the limelight, the Awards Night is both a brilliant platform for our industry leaders as well as an incredible marketing opportunity for sponsors.
Interested now? Join us in Belgrade
Renowned for its beautiful scenery, delicious cuisine, rich culture, and penchant for parties, the Balkans have been sought after by both tasteful tourists and entrepreneurs with an eye on the growing iGaming ecosystem calling the region home. As the home to the global gaming community, the SiGMA Conference is known far and wide for its enlightening panels, inspiring speeches, ample opportunities to invest and network, and the ability to do it all while having the time of your life. Join us in Belgrade for the best the industry has to offer and for a window into the future of worldwide gambling. To learn more about sponsorship and speaking opportunities or to inquire about attending the event, please contact Sophie at sophie @sigma.world.
Veloce breaks half a million monthly views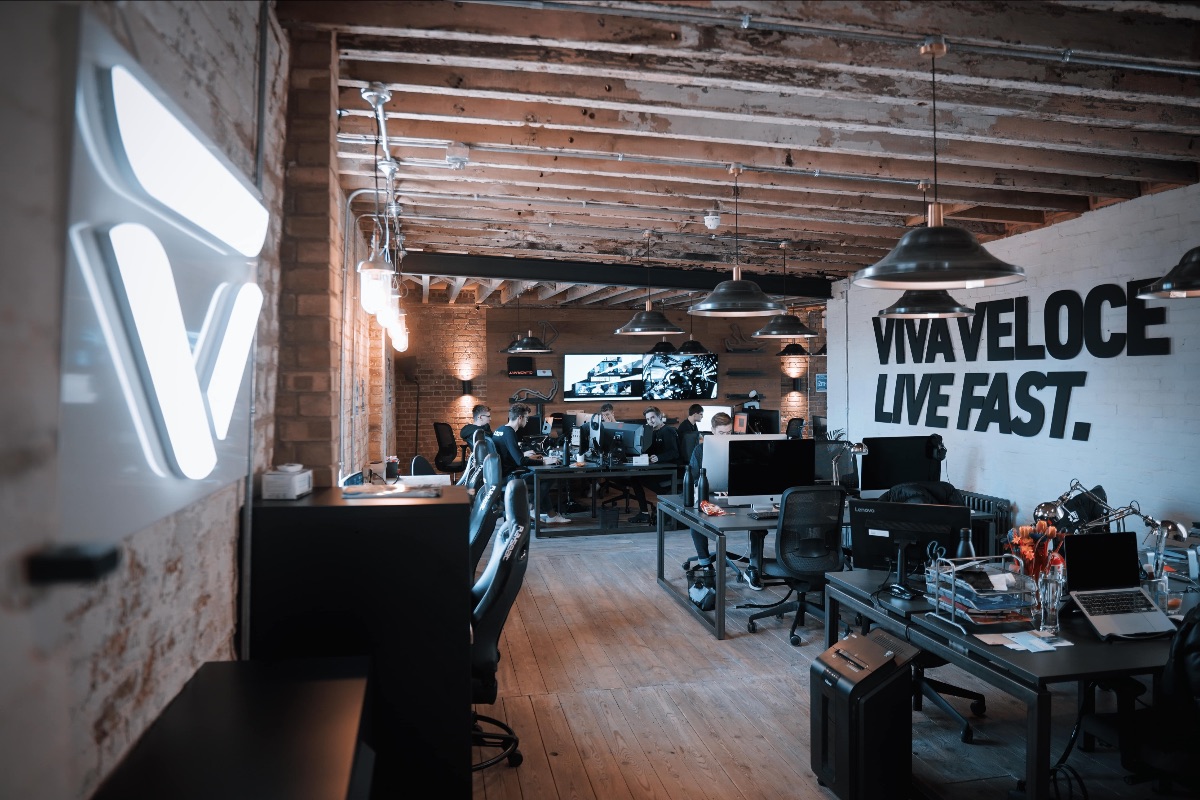 Reading Time:
2
minutes
Veloce, the UK-based next-gen sports ecosystem, has recorded over half a billion views across its YouTube channels in one month for the first time. The landmark continues the growth of the Veloce's fanbase that can watch and support their favourite gamers and drivers as they compete around the world within one ecosystem.
In four years, monthly viewers have grown from 27,000 to 500m
In the last year alone, monthly viewing has grown 150% from 200m to 500m
Veloce's new TikTok channel alone has 140m monthly views
35m subscribers across Veloce channels on YouTube
Rupert Svendsen-Cook, CEO of Veloce Group, said: "To hit half a billion monthly views in under four years is special. With other channels like TikTok we are going over 640 million a month. That just shows you the appeal Veloce has but also the growth of Esports and other future focussed sports.
"We are talking about a huge, young audience, engaging with sports, both physical and digital, in a new and different way. We think it is the future of how fans will consume sports in the future, around the world. We are going to keep building that ecosystem for our fans and giving them the great content they want."
Veloce, based in a studio in West London, have grown from their founding in 2018 as an Esports team with three employees to one of the fastest-growing modern media and sports rights holders in the UK with over 40 employees and teams competing at the cutting edge of the future of sports.
Veloce Group's teams compete in future focussed sports, both physical and digital, championing sustainability and gender diversity. In motorsports, Veloce compete in Extreme-E – attracting partners like E.ON – and won the W Series last season with Jamie Chadwick.
In Esports, Veloce operates over 10 teams, both under the Veloce umbrella itself and across partner and joint venture operations, including Mercedes F1, McLaren, Quadrant (with F1 driver Lando Norris) and Yas Heat. Further, Veloce has over 60+ gamers competing across titles such as Official F1 Game, Forza, GT Sport, DiRT Rally and Project Cars.
The most popular online gambling games in Italy: Find out which games you should play!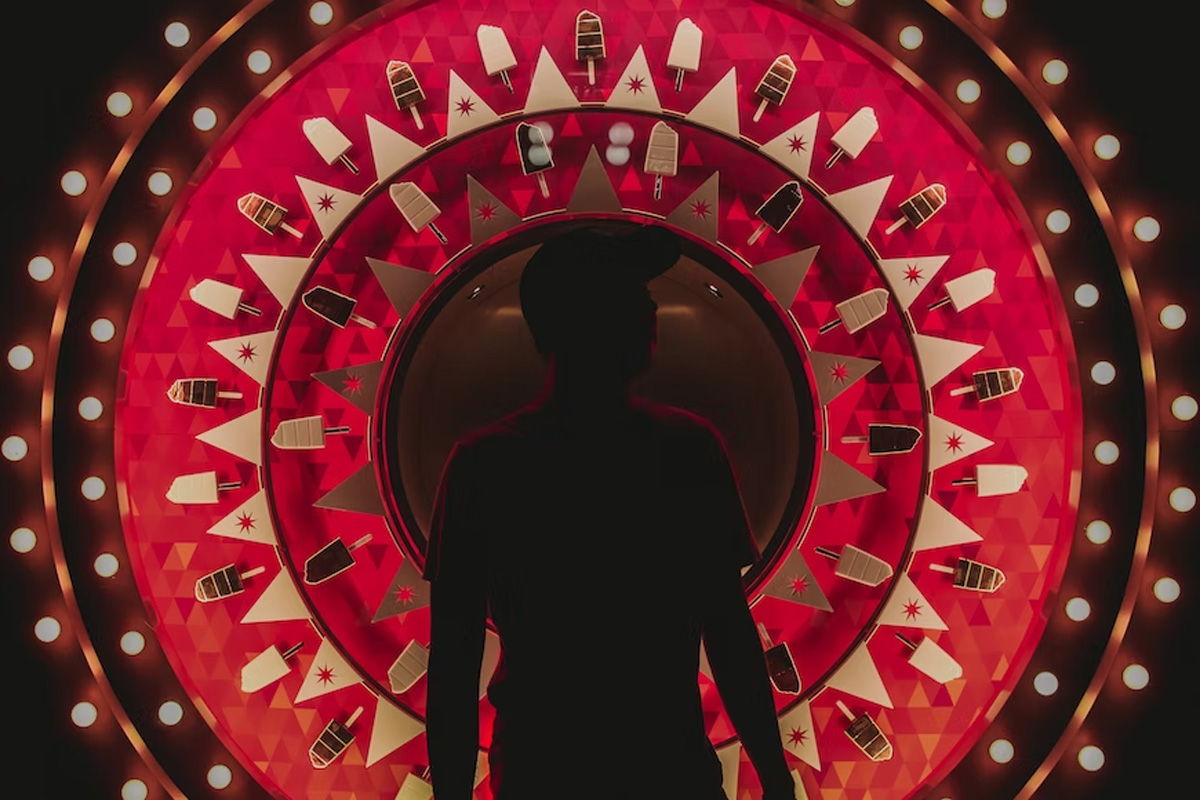 Reading Time:
3
minutes
Italy has always had a love for gaming, from the ancient Romans and Greeks to the present day. The country is home to many modern game developers, publishers and distributors, as well as some of the world's most passionate gamers. So it is not surprising that Italy also has one of the largest online gambling markets in Europe. With so many players, there are many online casino games to suit almost everyone's taste. Here we list some of the most popular online gambling games in Italy, and a few suggestion to find the most rewarding ones, so you can start playing right away!
Tips to stay on top of trends in Online casino in Italy
Online casinos are known for an extraordinary rate of change of games and software. For this reason, players may find it challenging to keep up with new games and the best offer on all the platform available online. To complicate things, the Italian regulator ADM is quite strict on all the requirements of the licensed Italian Casino online that is why our tips is to look for non-aams sites. Non-aams follow regulation from regulatory bodies of other countries and you can find specialized sites that review them. Among others, one of our favorites is https://non-aams.it/ which also gives a glimpse of the kind of bonuses offered to the new players. As a rule of thumb, it is important that, whatever review site you choose to find the best Non AAMS casino online, it is updated and applies the HTTPS protocol which is a good indicator of safety. To attract new players they often hold special events with free play and other promotions, and they often inform players of upcoming events on social media so they can join in the fun.
Slot machines: You can't help but love slot machines!
Slot machines are a popular choice for Italian players because they have many game variations to choose from. Slots also offer players the chance to win big thanks to a number of game features and bonuses, and they are usually free thanks to the many online casino operators that can be reached from Italy. The best offerings are found on specialized sites such as Spin Samurai and Boomerang Casino, which are part of the circuit of non-aams sites and therefore can afford more bonuses and higher payouts. Italian players can choose from a wide variety of casino games available online, including a wide range of slots. Popular online slots include: – Burning Ice 10 – Buffalo Trail Lite – Rocket Reels – Pinup Dolls – Rich of The Mermaid, among others.
Blackjack: a classic game of chance
Blackjack is a card game that involves a dealer and players competing against each other to see who can make the most cards of a specific suit (typically spades, hearts or diamonds). Blackjack is when the player's card is higher than the dealer's card but does not exceed 21. Winning at blackjack means betting on the probability of seeing certain cards and not betting on other cards that have a higher probability of being drawn. The game has been played for centuries and there are many variations of the rules that are played in different countries. Blackjack is a popular option for Italian players because it is also one of the most popular casino games in Europe. There are many online blackjack providers, including the popular 888Starz site that offers a variety of blackjack variants and options for Italian players.
Video Poker: For when you need a little bit of everything
Video poker is a game of chance in which the player chooses one of five cards to hold on the poker table and replaces them to create a new hand. The five cards are drawn from a stack that the player does not see. The goal is to get a poker hand composed of specific combinations of cards to get a win from the machine. There are many variations of video poker that offer different combinations of bonus rounds, wild cards, and game features, so players can choose whichever they prefer. Popular video poker games include Jacks or Better, Deuces Wild and Bonus Poker.