BETER presents its latest game, Sic Bo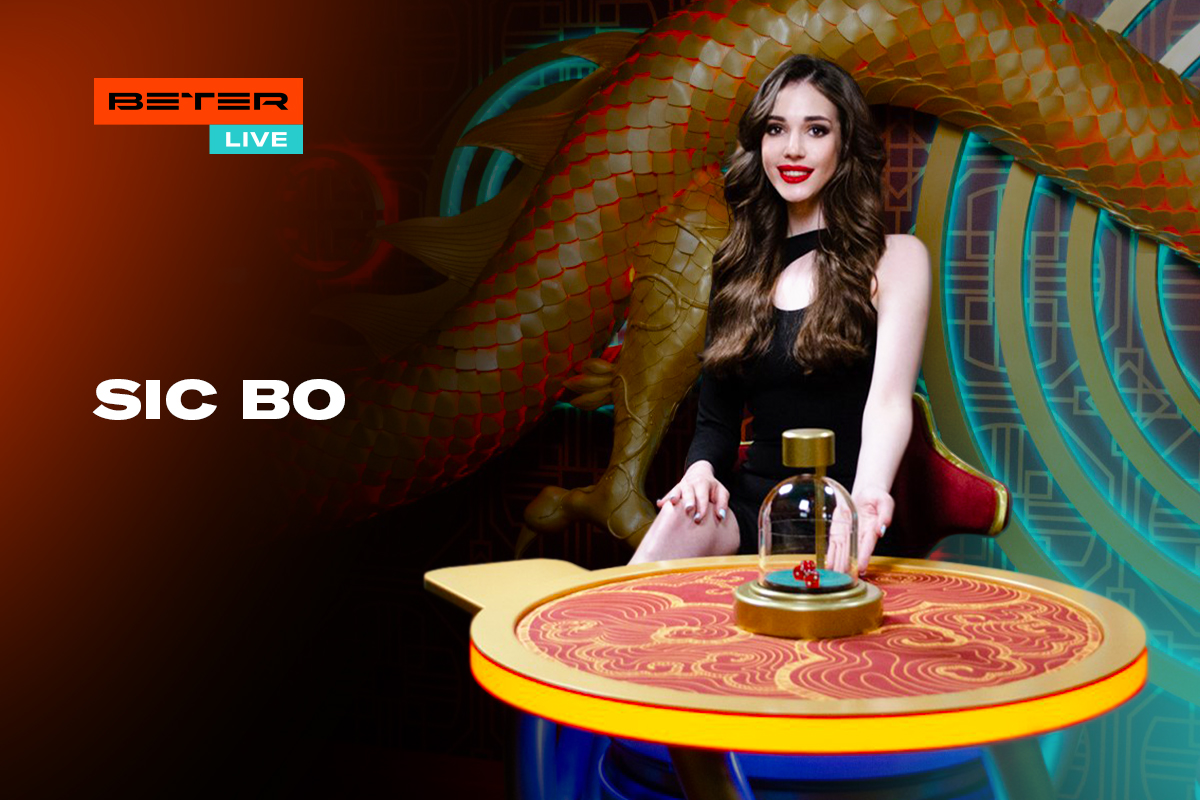 Reading Time:
< 1
minute
BETER Live is the live casino brand of next-gen betting content and data provider BETER, whose product verticals also cover fast sports, esports and gaming solutions. Games with live dealers are always in demand and have been going from strength to strength recently, enjoying popularity with customers all over the planet, and BETER's innovative and authentic digital table games are evidence of this.
Sic Bo is a classic Chinese three-dice game that shares some similarities with roulette. In each round, the player needs to predict what the result will be when the dice are rolled. BETER Live's Sic Bo stands head and shoulders above other versions thanks to its impressive number of side bets. The player can bet on big and small totals, triples, one die, two dice, and plenty of other combinations.
BETER Live also has detailed statistics available through a user-friendly interface to allow players to quickly and easily access information about each round. Sic Bo can be found in the company's sleek and stylish Asian Studio, with multiple camera views available to ensure the audience's complete immersion in the experience.
Commenting on the launch of Sic Bo, Anna Vikmane, Director of BETER Live, said:
"We are continuing to expand our line of Asian games and take our product to the next level. Sic Bo is a gambling classic and is a favorite for many people all across Asia. It therefore seemed the obvious choice as we work to expand our audience in the region and to offer our customers a completely new experience of a high-quality live casino product."
Finnplay receives new Swedish B2B licence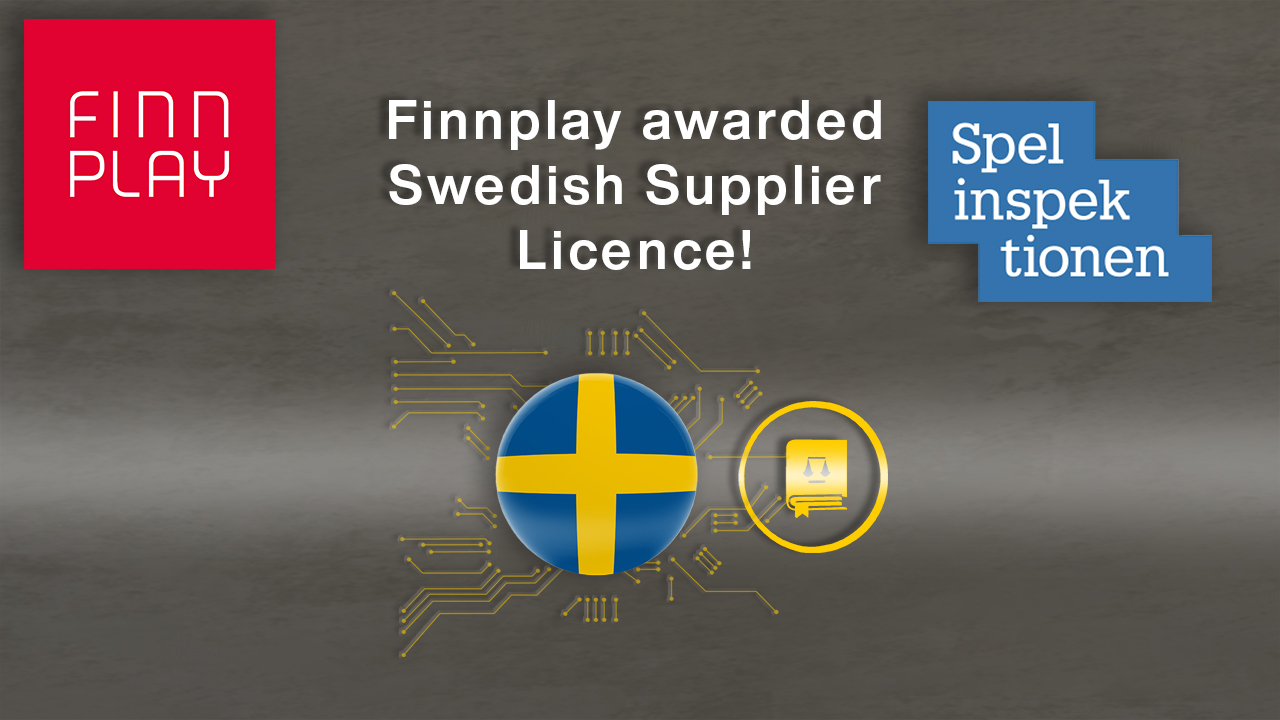 Reading Time:
< 1
minute
Nordic iGaming platform provider, Finnplay, has received the new B2B licence from the Swedish Gambling Authority (SGA) to supply its leading iGaming platform service in Sweden.
Since Sweden regulated online gambling in 2019, Finnplay has been providing its innovative platform software to operators in the market. As a proud Nordic provider, Finnplay has always considered Sweden a high-priority market and the company is eager to continue to offer its technology and services within the region.
Finnplay is currently working on two new innovative projects targeted to go live later this year.  With the new B2B licence, the company is looking forward to helping even more operators expand their reach into the dynamic Nordic market.
Additional details regarding Finnplay's Swedish licence approval can be found here.
Finnplay's Managing Director, Jaakko Soininen commented: "As a Nordic-based B2B platform provider specialising in regulatory compliance, we are especially pleased to be among the first group of companies to receive the Swedish B2B supplier licence.  Sweden is an important neighbouring market for us, and we currently have several exciting new projects in development with plans to launch this year. So, this was an important and necessary achievement for our company. Vi är glada över att kunna fortsätta vår framgång i Sverige – tack Spelinspektionen."
BLAST partners with esports and video games betting platform unikrn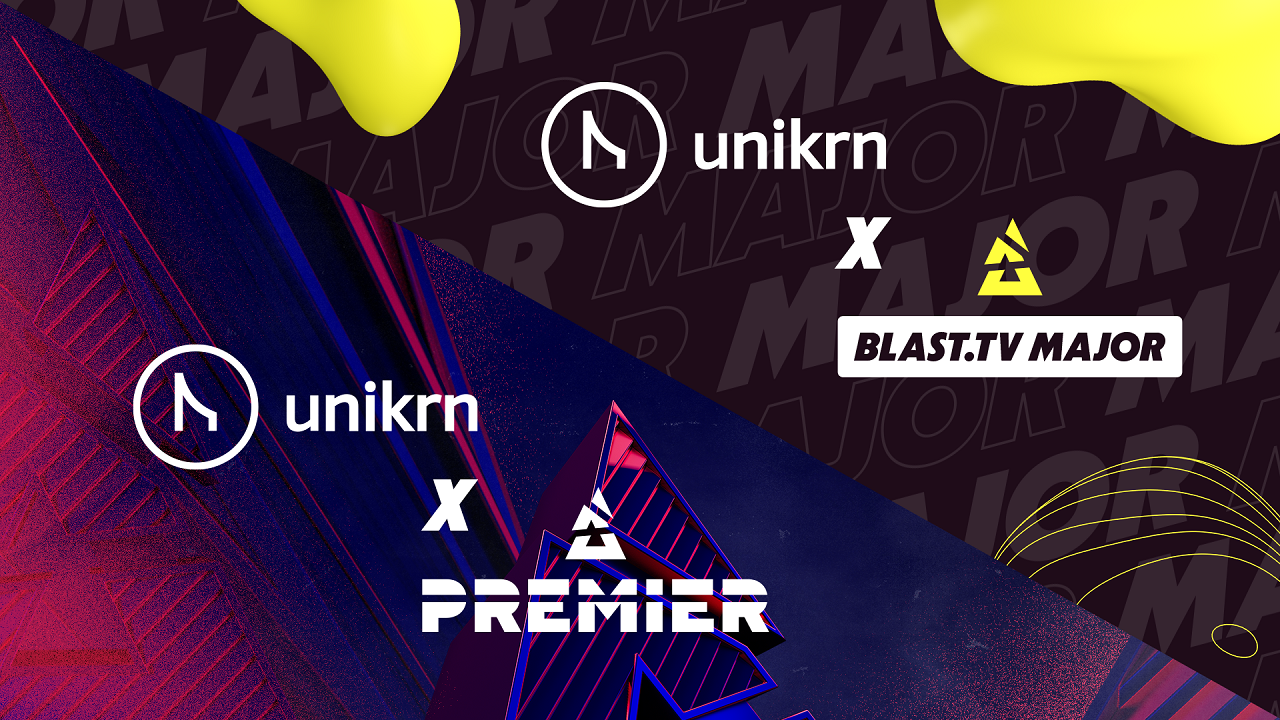 Reading Time:
2
minutes
Esports entertainment company BLAST has announced a multi-year global partnership with unikrn, the most expansive video games and esports betting platform on the market.
As BLAST's global partner, unikrn will be deeply embedded into the BLAST fan experience – including fan-led activations, social giveaways, broadcast integration, and physical / digital branding on the BLAST Premier tournament series and upcoming BLAST.tv Paris Major.
unikrn will also own the BLAST Picks segment, where the BLAST broadcast talent team predicts their winners from each day's play, along with BLAST.tv PickEms whereby the Counter-Strike community have their say on predictions. More information on unikrn integration for the BLAST.tv Paris Major will be announced closer to the event kickoff.
unikrn has one of the most expansive video games and esports betting platforms on the market, with the online bookmaker being built for the new generation of gamers and esports fans. The unikrn esportsbook brings premier esports tournaments and the biggest sporting events into one convenient place, giving players more titles, more markets and more ways to level up the fun every day.
unikrn, available now in Brazil and Canada, with exception of Ontario, is built for the new generation of gamers and esports fans and aims to expand its global footprint throughout the BLAST partnership. The unikrn esportsbook brings premier esports tournaments and the biggest sporting events into one convenient place, giving players more titles, more markets and more ways to level up their fun every day. In addition to their traditional sportsbook and casino offering, the platform also offers players an opportunity to bet on their own skills with its UMode product, as well as Moneymatch, which gives players the opportunity to face off in public or private lobbies across a variety of different titles, with bragging rights and real money on the line.
Oliver Clarke, Commercial Director at BLAST, said: "We are delighted to welcome on board unikrn as our latest global partner. Their tailored esports and gaming offering means fans of the BLAST.tv Paris Major and BLAST Premier tournament series have a safe, secure and dedicated betting platform. 2023 is an exciting year for BLAST with more events happening than ever before and we are thrilled to have unikrn join us on this momentous journey."
"BLAST is an epicenter of action for esports fans around the world and has produced some of the most memorable moments in the history of competitive Counter-Strike play," said unikrn CEO Justin Dellario. "unikrn is built for these moments, when fans are looking for the deepest and best possible experience as they root on their favorite players and teams. We are thrilled to be BLAST's partner, and to bring our world-class insights and betting opportunities to its millions of fans."
BLAST Premier is a worldwide Counter-Strike tournament series where the best teams and biggest superstars fight it out for glory and a multi-million dollar prize pool. These tournaments attract tens-of-thousands of fans to live events in big arenas from London and Copenhagen to Miami and Sao Paulo, with millions more watching at home on broadcast in over 150 territories and in 25 different languages.
The BLAST.tv Paris Major is one of the most renowned and highly-regarded esports events in the calendar year, giving thousands of teams from all around the world an opportunity to compete for a £1.25 million prize pool, a chance to etch their names in Counter-Strike folklore and a shot at being named the best team in the world.
Gamebox Global Launch by Froyo Games: Where Skill Meets Rewards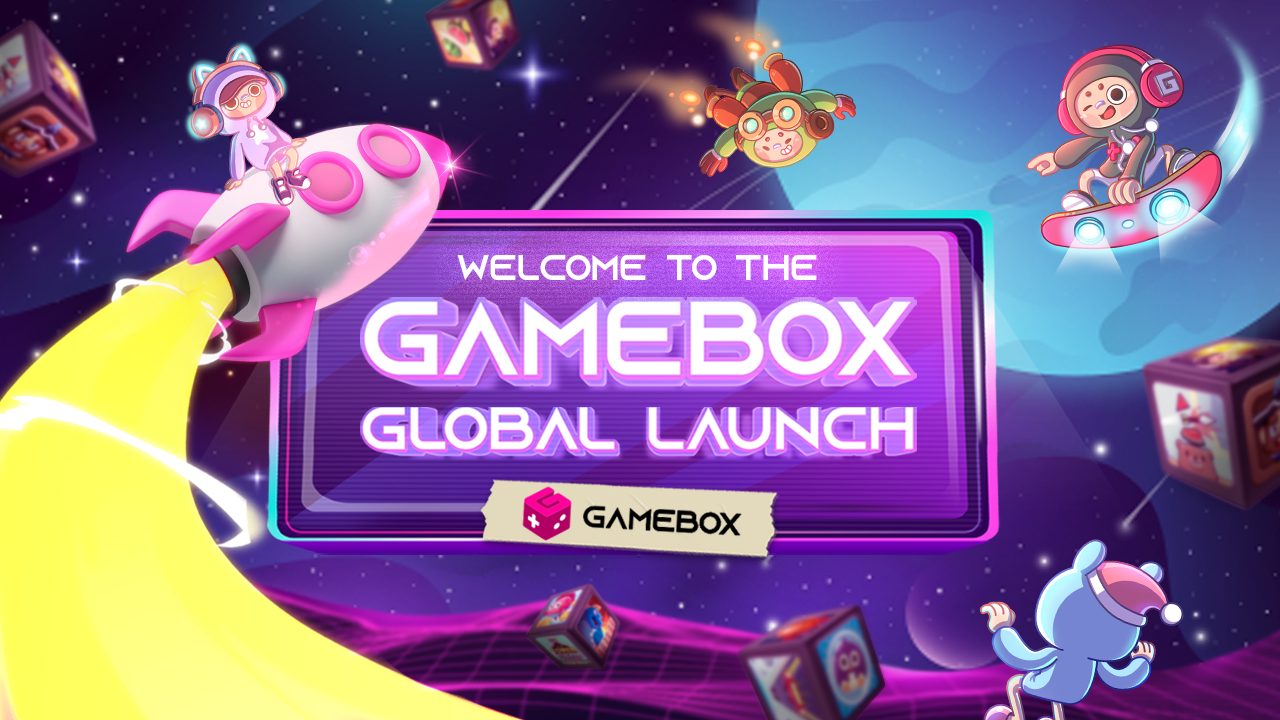 Reading Time:
2
minutes
Froyo Games has officially launched its flagship Web3 gaming arcade, Gamebox, which allows players to participate in competitive mini-games and win exciting prizes, such as the Moca NFTs by Mocaverse.
Built on Froyo Games' multichain GameFi platform, Gamebox is designed to provide an accessible ecosystem for both game developers and users. The platform is powered by the $FROYO token, based on the Ethereum and Binance Smart Chain networks and listed on several major exchanges, including PancakeSwap, ApeSwap, BKEX, BTSE, and CoinW.
Gamebox operates similarly to a funfair, where players use an in-game currency called Gems to pay for each game. Each game costs one Gem, and players can win Tickets based on their performance in each game. These Tickets can be used to win NFTs, cryptocurrencies, and other exciting rewards.
A key feature that sets Gamebox apart from other gaming platforms is its unique approach to prize winning. Rather than selecting a game, players choose the prize they want to win and compete against others across a rotation of different games. With each rotation, players can strive to achieve the highest scores to rank on the leaderboard. The top players on the leaderboard of each game will be awarded Tickets to enter a raffle for the prize.
The raffle will be triggered once Tickets are awarded up to a certain threshold. When the threshold has been reached, the prize draw will take place automatically, with players who have more Tickets in the contest having a greater chance of winning.
By combining skill-based gameplay with the excitement of prize draws, Gamebox offers a unique and engaging Web3 gaming experience for players of all levels. With a wide range of prizes available, there is something for everyone to compete for on the platform.
Froyo Games has secured major investments from top industry players, including Animoca Brands, Spartan, WeMade, and GBV Capital. With the launch of Gamebox, Froyo Games aims to provide a fun and rewarding Web3 gaming experience for players worldwide.