Why Did Online Poker Become So Popular?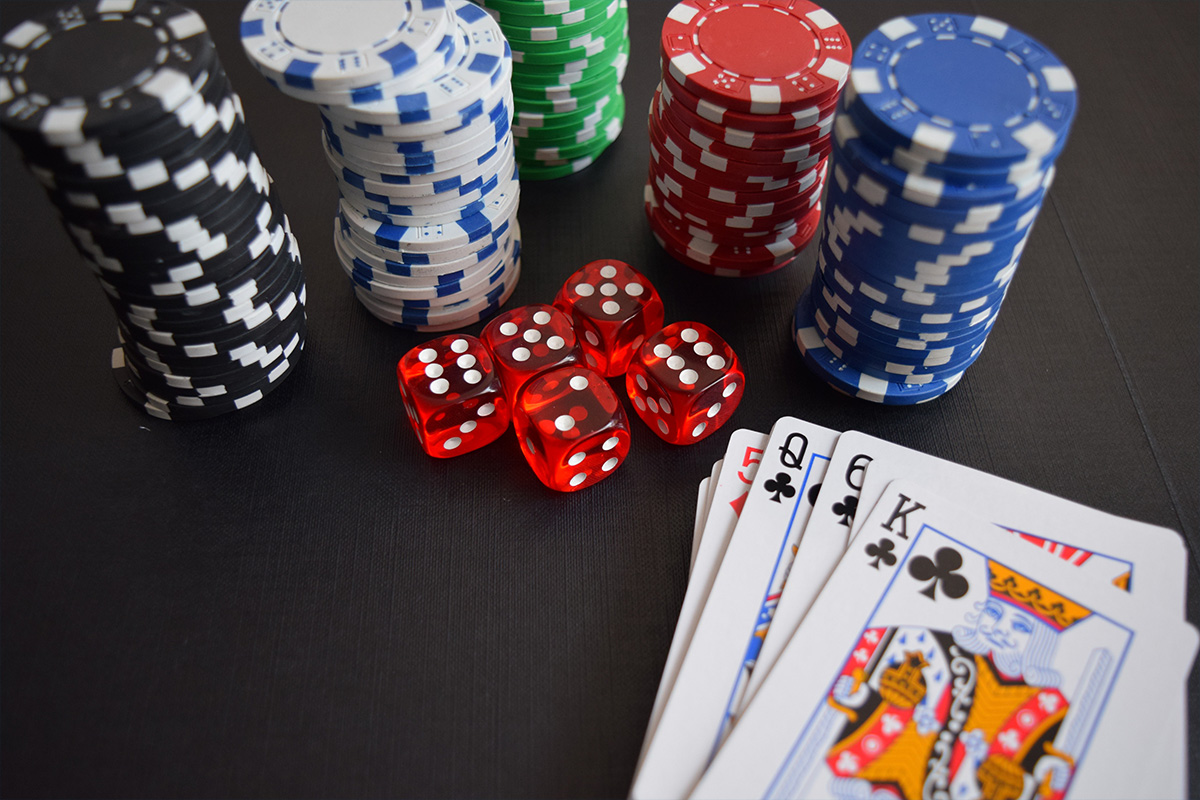 Reading Time:
3
minutes
Poker has been an extremely popular game played by millions over many centuries. Almost everyone has at least heard of the game, with many people understanding how it's played. With the expansion of the internet, there was a marked increase in the number of people getting into poker, due primarily to the introduction of online poker, which meant players could join games from the comfort of their homes without having to travel to big casinos to participate.
Online Poker Is Very Convenient
A considerable part of the reason that online poker has become so popular is simply the convenience of being able to play from wherever you want and whenever you like. Thanks to the internet, people from around the world all have access to playing poker. They no longer need to visit a casino and take time out of their day to travel and spend money on a hotel. If you have a mobile phone with an internet connection, then you will be able to jump right into a game of poker with no problems.
Online poker also has every type of poker you could think of, which means you can tailor your preferences to playing only, for example, Texas Hold'em or Omaha. The rules are exactly the same as when you play in person, which means you get the same experience, but instead of sitting around a table in a casino, you can sit on your couch at home. Of course, you will never be able to replicate the thrill of sitting at a big poker table with a real dealer. However, this soon could change with the introduction of technology such as virtual and augmented reality.  
In the near future, you may be able to put on a virtual reality headset and be transported into a virtual casino, and truly feel like you are there in person. This will only increase the popularity of online poker and will likely cause a lot of people to switch to playing online for good.
Online Poker Takes Skill
It is true that luck is an element of playing poker; however, those looking for a long and successful career playing the game need to have a lot of skill and an understanding of how poker works. Professionals have adopted many different strategies over the years to which they owe a lot of their success. These aren't something learned overnight; it takes years of practice and analysis to achieve these skills to be a consistently successful poker player.  
Understanding the analytics and odds in poker is extremely important for those looking to win. This is even more important for those playing online because there is even less of a psychological side to the game, as you can't see your opponents. For this reason, you will be relying on your knowledge of the game, which is why the top online poker players are some of the best poker players in the world. They are able to make judgments on the cards that they have and weigh up whether or not they have a good chance of winning the round.
Online Poker Is A Great Way To Socialize
Many people that play poker actually play because they both enjoy the game and find it a great way to socialize and meet new people. Poker gets a bunch of new faces around a table for hours at a time. This gives lots of time for people to really get to know one another and make new friends.

You might think that online poker may take this away from the in-person game; however, this is not the case. Although it is true that when playing online poker, you are stuck behind a screen, there is also the ability to chat with the other players in your poker game. Another benefit of online poker is that you can quickly jump tables to a whole new set of people. It is much easier to talk to lots of new people online than it is in person at a casino. For this reason, online poker is a great way to socialize while you enjoy the company of others playing one of your favorite games.
POPOK GAMING RECEIVED THE SBC AWARDS 2022
Reading Time:
< 1
minute
PopOK Gaming is over the moon as it was recognised as a Rising Star in Casino Innovation at the SBC Awards 2022.
The long-awaited SBC Summit Barcelona proved its worth, going well beyond all expectations. At the amazing Palau Nacional in sunny Barcelona, the very best in the iGaming industry was rewarded and celebrated on September 20-22, 2022.
There was an indescribable emotional overload and an incredibly warm atmosphere prevailed when various qualified operators, affiliates and providers gathered and had heated discussions, riveting networking and plenty of fun. On the last day of the event, the SBC Awards ceremony took place, with the purpose to acknowledge the achievements gained so far and award prizes to the winners.
The modern iGaming content developer PopOK Gaming was recognised as a Rising Star in Casino Innovation. During the summit, the brand brought its wonderful solutions to the table, showcasing Crazy Poki, Yummy, Diamond Quest, Flaming Fruit and many other engaging games to the attendees and receiving tons of positive remarks.
PopOK Gaming Product Manager, Tsovinar Elchyan said, "We are extremely thrilled to receive the SBC Awards 2022 as an innovation and a good example for all involved. It was certainly an evening to remember. Now we are even more motivated aiming for greater accomplishments."
Japneet Singh Sethi, Country Manager, Khelraja wins the prestigious Rising Star Award at the 2nd Edition of The Business Leadership Awards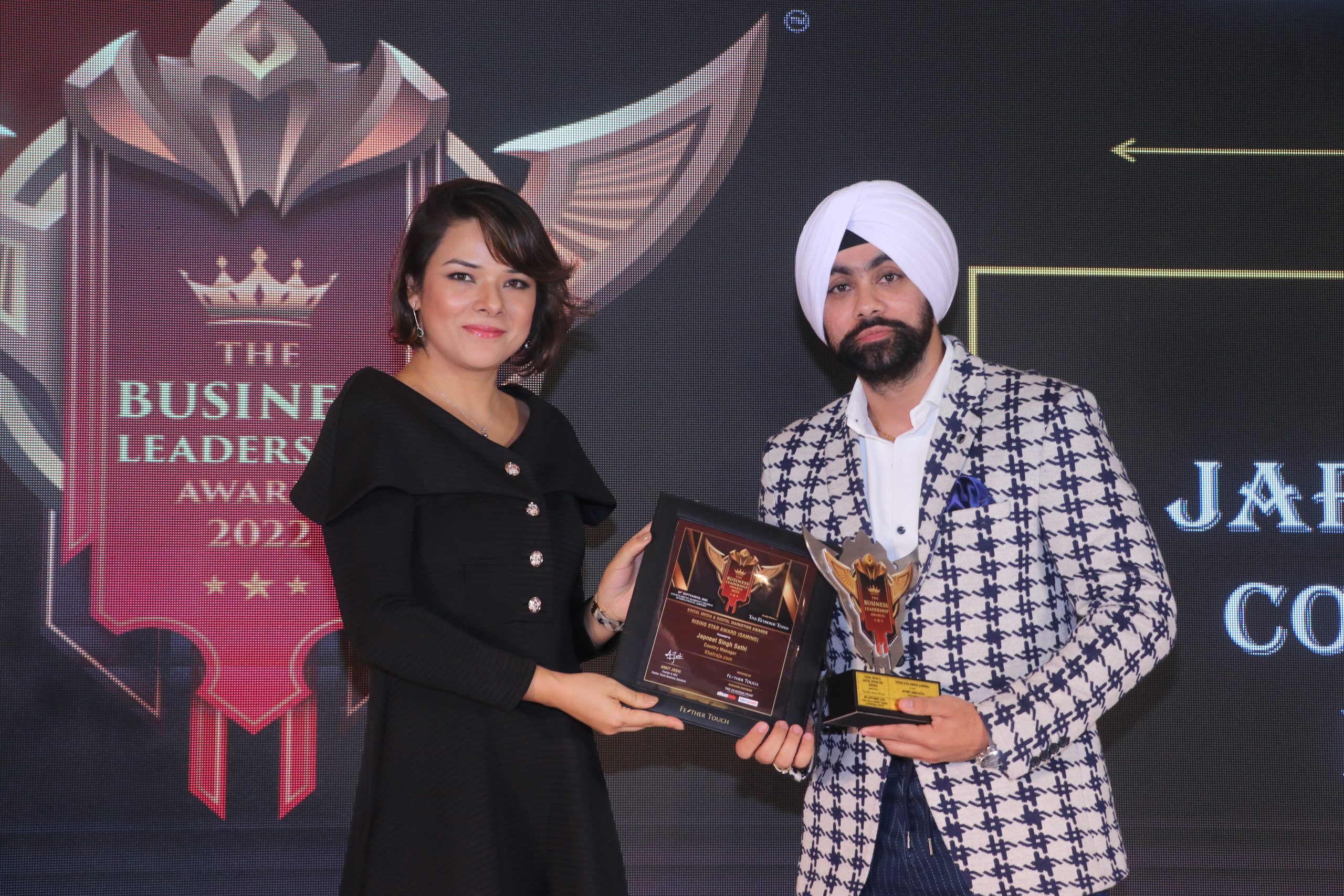 Reading Time:
< 1
minute
Owing to his contribution to the iGaming landscape in Asia, Japneet Singh Sethi, Country Manager, Khelraja has been awarded with the prestigious Rising Star Award in the Gaming category at the 2nd Edition of The Business Leadership Awards. The award ceremony was held on 29th September at Courtyard by Marriott, Mumbai. Actress Udita Goswami was the celebrity guest on the occasion.
Speaking on the felicitation, Japneet Singh Sethi said, "It is always an honor to be recognized for your work. I was always focused towards building a thriving iGaming ecosystem for the vast community of iGaming enthusiasts and to be recognized for my efforts in this respect is a great boost to the entire industry. I have always wanted to contribute to my country's economy and I think iGaming is one of the ways I can give back to the nation. I would also want to congratulate all the other nominees and winners who are working towards the development of their respective sectors".
Khelraja is Asia's renowned real-money gaming brand that offers sports betting, casino and esports among other categories. Japneet has been instrumental in expanding the brand's reach in Asia.
Also, speaking on the occasion Ankit Joshi, Founder & CEO, Feather Touch Business Solutions said, "The Business Leadership Award is initiated with the objective of felicitating the innovative businesses who are ensuring that the world becomes a better place with their efforts for growth of the community and society. It is always an honor to meet the entrepreneurs who are helping the country grow through their vision."
The event witnessed over 120 attendees. Some of the popular categories in which the awards were given included Brand Marketing, CSR, Real Estate, Social Media, Digital Marketing, Startups, Innovation and Strategy, Healthcare and Information Technology.
Lithuania Gambling Supervisory Authority Imposes €15,000 Fine on Top Sport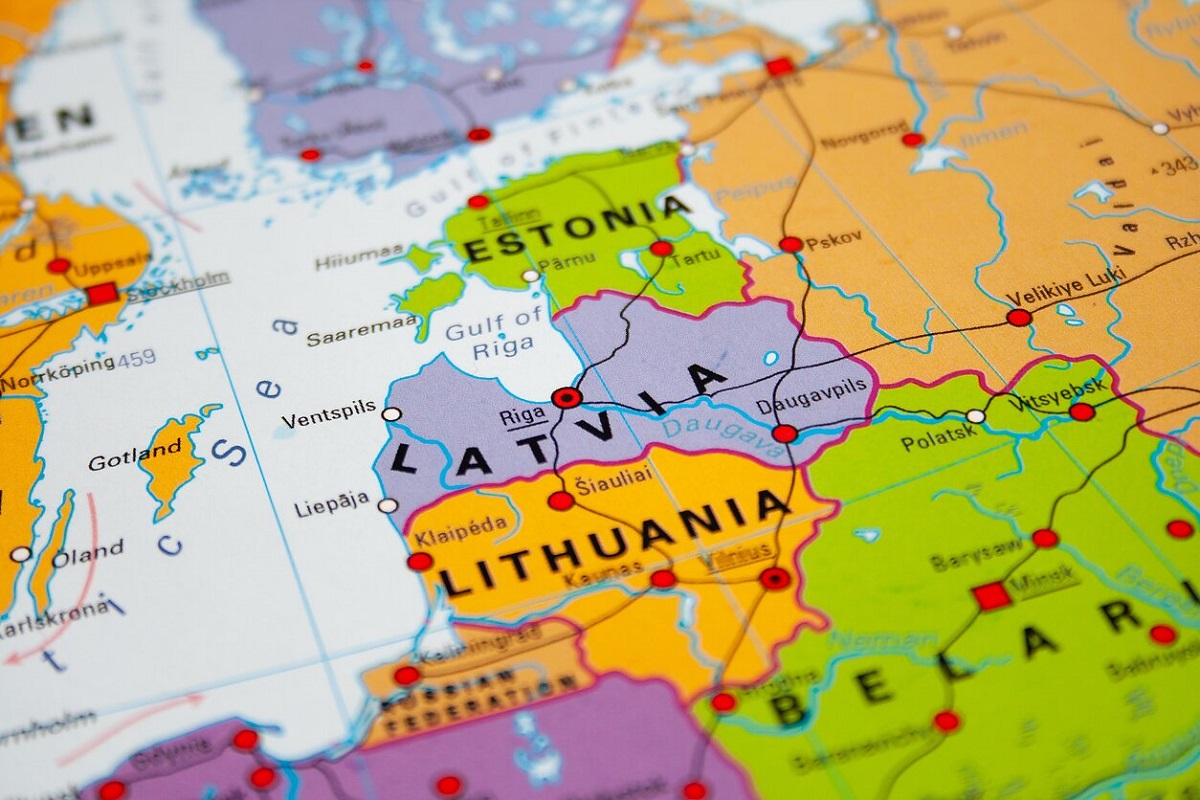 Reading Time:
< 1
minute
Lithuania's Gambling Supervisory Authority has issued operator Top Sport UAB with a fine of €15,000 for failing to properly install a digital video recording system at two of its retail betting facilities.
An investigation by the regulator found that systems placed at the two locations in Klaipėda were not recording the premises properly.
The Authority said at one of the sites the video system set up to capture images of anyone who enters the shop was not recording accurately and the images were blurred, meaning it was not possible to identify those who had visited the premises.
The regulator's investigation also found that the recording systems at both locations failed to capture images of financial transactions and also how much money was being paid in and out at each facility.
As such, the Authority said this breached article 15 part 3 of the Gambling Law of Lithuania, which states that video recordings must clearly show people entering the betting shop, as well as the actions of gamblers and bookmakers at the location.
The Authority noted that the decision is open to appeal by Top Sport.