Indian Esports Athletes and Industry bats for Esports Recognition as a Sport ahead of next year's Asian Games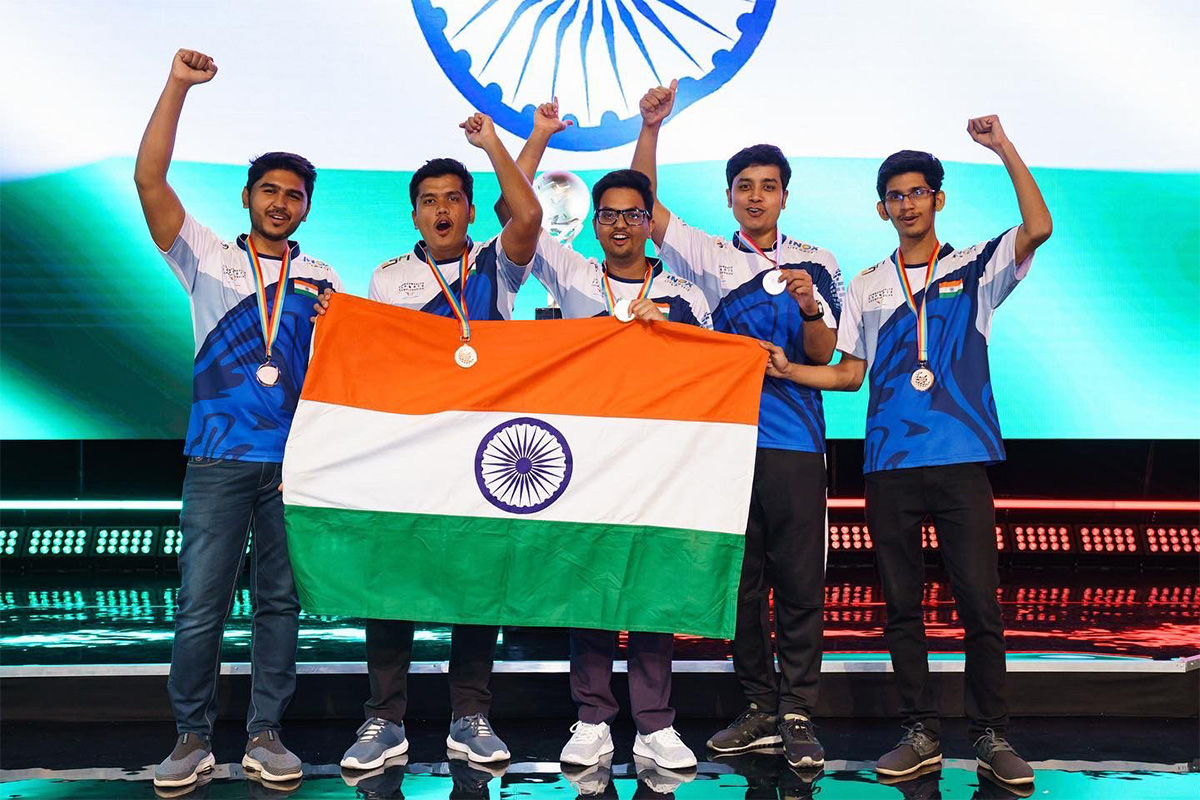 Reading Time:
3
minutes
Esports has exploded in popularity over the last few years in India. Esports (Electronic sports) is a competitive sport where esports athletes use their physical and mental abilities to compete in certain genres of video games in a virtual, electronic environment. Recently, the Indian DOTA 2 team produced a power-packed performance to clinch the bronze medal at the first-ever Commonwealth Esports Championship. The Indian Dota 2 team, comprising Moin Ejaz (captain), Ketan Goyal, Abhishek Yadav, Shubham Goli, and Vishal Vernekar, defeated New Zealand by 2-0 in a best-of-three format in Birmingham (6-7 Aug 22).
As esports is going to make its debut at the Asian Games 2022, earlier in 2018 it was there as a demonstration title when our esports athlete Tirth Mehta won a bronze medal (Hearthstone). The Asian Games 2022, originally scheduled for September this year, will now be held from September 23 to October 8, 2023. With the conclusion of the ESFI's National Esports Championships in April 2022, India's 18-member esports contingent for the Asian Games 2022 was finalised.
FIFA22 – Charanjot Singh and Karman Singh Tikka
Street Fighter V – Mayank Prajapati and Ayan Biswas
Hearthstone – Shikhar Choudhary and Karthik Varma
League of Legends – Captain Akshaj Shenoy, Samarth Arvind Trivedi, Mihir Ranjan, Aditya Selvaraj, Aakash Shandilya and Sanindhya Malik
DOTA 2 – Captain Moin Ejaz, Krish, Abhishek Yadav, Ketan Goyal, Darshan and Shubham Goli
Before this big tournament, for India to become an Esports nation, the game needs to be recognised as a Sport and build a solid grassroots structure in the country which can result in bringing more laurels to the country in competitive gaming. The same is advocated by esports athletes and industry players:
"After winning the medal at the Commonwealth Esports championship in Birmingham, it's high time that esports should be recognised as a sport. Esports athletes need their due recognition and support from our government and help us in providing better facilities, coaches, health physios and all other things which other sports athletes get as getting a medal for the country need proper support." said Indian DOTA 2 team captain Moin Ejaz
"With the medal wins at Asian Games 2018 & now at Commonwealth Esports Championship, the time has come to recognize esports as a sport. The potential of Indian esports and our athletes cannot be ignored and its recognition becomes more critical before the Asian Games 2022 (scheduled next year), this will open up doors for investments & opportunities which will lead to training & skill development of our athletes. It is encouraging to see our Hon'ble Sports Minister Shri Anurag Thakur ji launching a mobile video game "Azadi Quest: Heroes of Bharat & Match3" in line with India's celebration of Azadi Ka Amritmahotsav, following should be recognition of esports as a sport" said Mr Lokesh Suji, Director, Esports Federation of India & Vice President of the Asian Esports Federation (AESF)
Charanjot Singh, FIFA 22 athlete who will represent India in the next year's Asian Games said "Recognising esports as a sport will help a lot. This can lead to esports having a proper framework, facilities and opportunities for everyone. This will automatically lead to the growth of the Esports industry as well. More athletes would want to join in and want to represent the country at global stages."
"It was a big achievement for India on winning the bronze medal in Commonwealth Esports. To make the industry more aligned, there should be information shared and communication between the government and stakeholders who have been investing in the Esports Ecosystem in India and including athletes and organizations. In order to have a healthy ecosystem, young athletes should also be given education in order to learn about the legal and financial nitty-gritty of Esports apart from the basic necessities of training, financial support and mental & physical well-being." said Rohit Jagasia, Founder & CEO of Revenant Esports
"It will definitely help the players get more exposure and all the support players need from the government and from their family itself. Getting the right infrastructure and hardware is one of the most important aspects of preparing for the Asian Games. Players will show more dedication towards the games which will definitely give us top results in upcoming games too. We are already doing so much better and this would definitely be a big step for esports athletes." said Mayank Prajapati, Street Fighter V athlete who will represent India at Asian Games 2022 on how recognising Esports as a sport will help the esports athletes before the next year's Asian Games.
Unikrn Brings Video Games and Esports Betting Back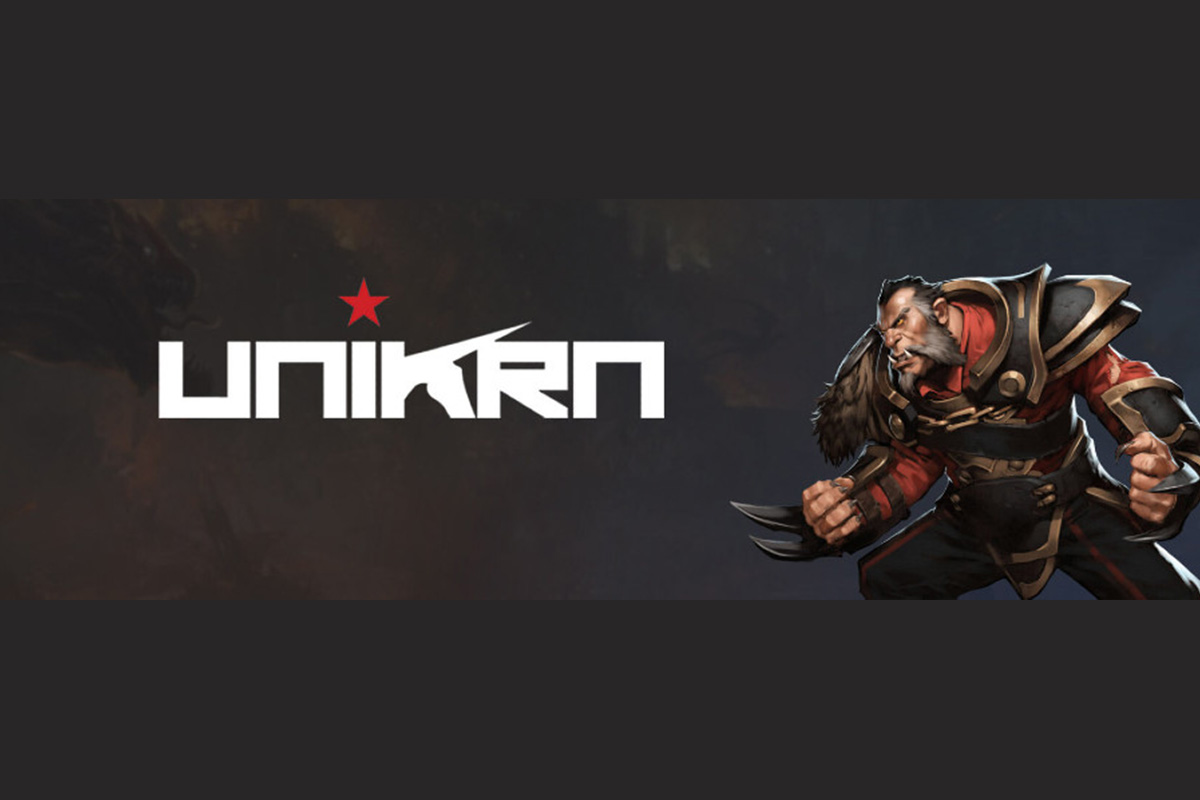 Reading Time:
< 1
minute
Gamers are always looking for more, and unikrn is betting on it. The esports betting platform is back and built for a new generation of players.
Initially introduced eight years ago, unikrn is the most expansive video games and esports betting platform on the market – offering a safe, secure and accessible way for players of legal betting age to supercharge their esports fandom. The platform, which also offers betting options across traditional sport and casino games, is now available in Brazil and Canadian provinces and territories other than Ontario. The platform will continue plans to enter new, regulated markets around the globe in 2023 and into the future.
The platform, now with a completely new look-and-feel, offers an easy-to-use interface that makes it smoother and simpler for players looking to bet on their own, bet with friends or even bet on themselves. With an around-the-clock video game stream of exciting action featuring the world's most popular video game titles, unikrn gives players more ways to bet while watching and playing their favourite games.
"Over the past year, the passionate team at Entain has worked closely with us to create a safe, accessible, secure and compliant product that players can trust – even if they've never placed a bet before. The launch of unikrn in both Brazil and Canada is the first step as we introduce a video games and esports betting platform that truly puts a new generation of players and their passions first," Justin Dellario, CEO of unikrn and Managing Director of Esports at Entain, said.
unikrn is continually innovating and will evolve its product suite as the brand's footprint expands. The initial product offerings will include UMode, unikrn Virtual, unikrn Esportsbook, unikrn Sportsbook, unikrn Casino and unikrn Rewards.
World Esports Championships Finals Begin with Spectacular Opening Ceremony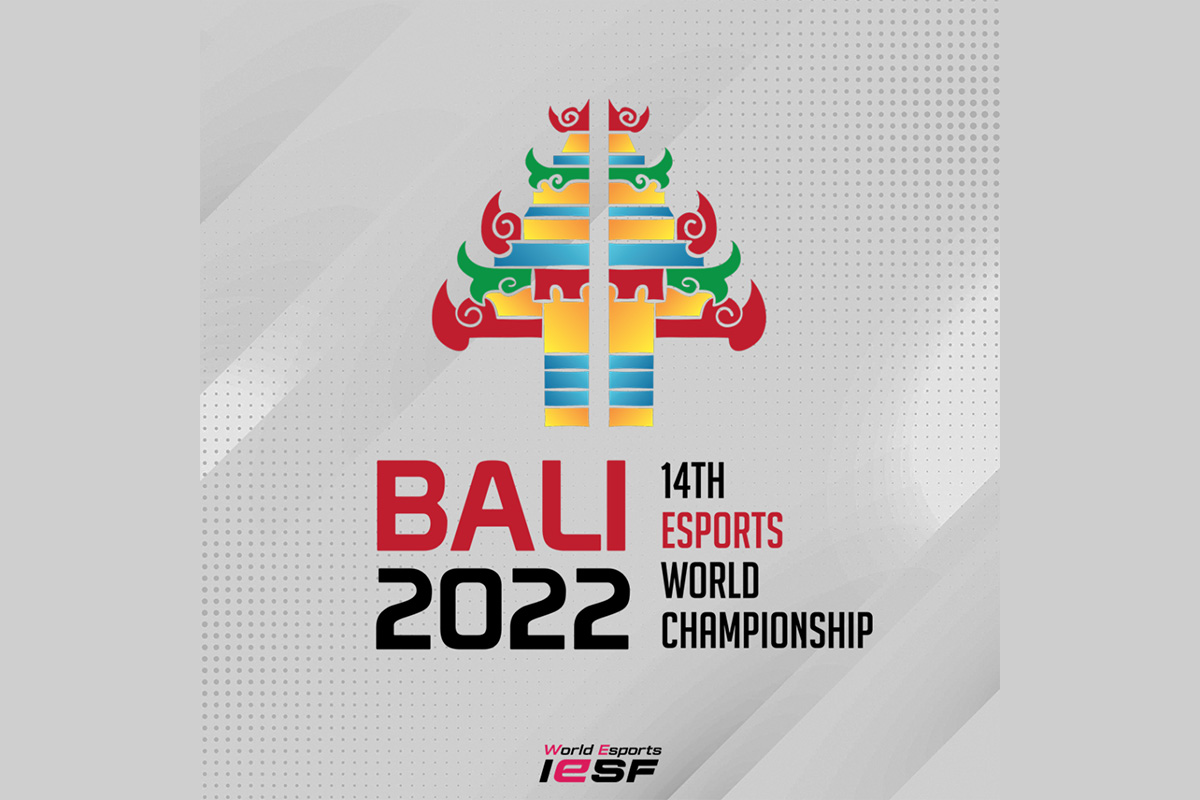 Reading Time:
2
minutes
IESF welcomes World Esports Family to Bali for the largest edition of its flagship event
The International Esports Federation (IESF) officially opened the 14th World Esports Championships Finals today in Bali, Indonesia. The Opening Ceremony kicked off IESF's historic WE Championships with an athlete parade, special performances, and speeches from IESF President Vlad Marinescu and Esports Federation of Indonesia (PBESI) President Budi Gunawan at the Merusaka Nusa Dua Hotel. 
The ceremony welcomed athletes, referees, fans, event organizers, government officials, and others from the World Esports Family. The ceremony began with the Indonesia Raya, the national anthem of Indonesia, and the official PBESI march. IESF then did an official raising of its flag to mark the start of the event. Inspired by Indonesian and Balinese culture, the ceremony featured traditional dances as well as extraordinary performances by Indonesian artists Alffy Rev, Wizzy, and Ecko.
The WE Championships remain the sole international esports competition where athletes compete to represent their countries. Over 600 players representing 106 countries will compete across six games: CS:GO, Dota 2, Mobile Legends: Bang Bang, eFootball ™  2023, Tekken 7, and PUBG Mobile, making this the largest and most geographically diverse edition of the event since its inception in 2008 with a record prize pool of $500,000. 
An athlete representative from each country joined in the athlete parade of the Opening Ceremony to carry their country's flag to celebrate the event's largest and most inclusive edition. Additionally, IESF showcased its commitment to responsible gaming and providing referees with the highest level of certification to ensure fair and safe competition. This year's referees took an oath on stage during the Opening Ceremony, alongside an athlete representative, to safeguard responsible gaming. 
IESF President Vlad Marinescu spoke at the ceremony and said: "Welcome to Bali for the 2022 World Esports Championships Finals. We are elated to see a historic 106 countries, more than double from last year's edition, competing in the 14th edition of this event right here in the Land of Gods.  All of you here in this beautiful country and those watching are proof and reflection of the growth and progress of the World Esports Family."
In his speech, PBESI President Budi Gunawan said: "The Indonesia Esports Summit and the 14th IESF World Esports Championships, wil declare our commitment to set new standards for organizing world class esports event. We sincerely hope that the 14th IESF World Esports Championships Bali 2022 will be a new momentum for all these great talents from around the world to build friendship and peace" 
The competition will conclude with the Closing Ceremony and a special announcement on December 11, where one nation will be crowned the World Esports champion. 
The Finals will be live-streamed across seven IESF Twitch channels, one dedicated for each game. The full lineup of competing nations and all other information related to WEC can be found on the official website. 
The World Esports Championships 2022 Are Officially Open!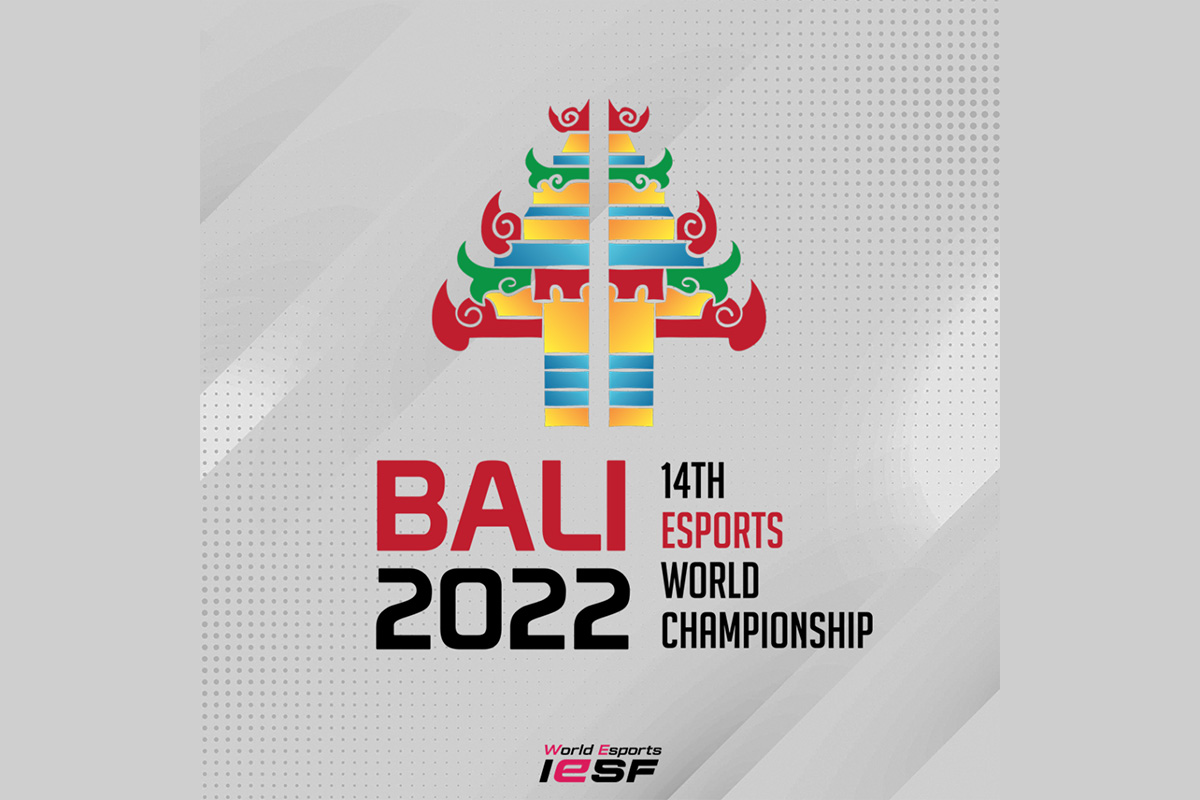 Reading Time:
< 1
minute
And WE are live in 3,2,1…
The World Esports Championships 2022 are officially open!
Join the opening ceremony today, at 7 pm GMT +8 with traditional music and dance performances, a fireworks show, and wave your national flag proudly!
After the opening ceremony feel free to join in the press conferences.
During the event, you can experience a little bit of everything from cosplay competitions, games, watch parties, and daily activities.
If you are not in Bali, you can always tune in on the platform wec.iesf.org and become part of the magic.
Watch your teams, stay on top of every score, and keep cheering for your favorite players!