Spike Nations returns for third instalment of VALORANT charity tournament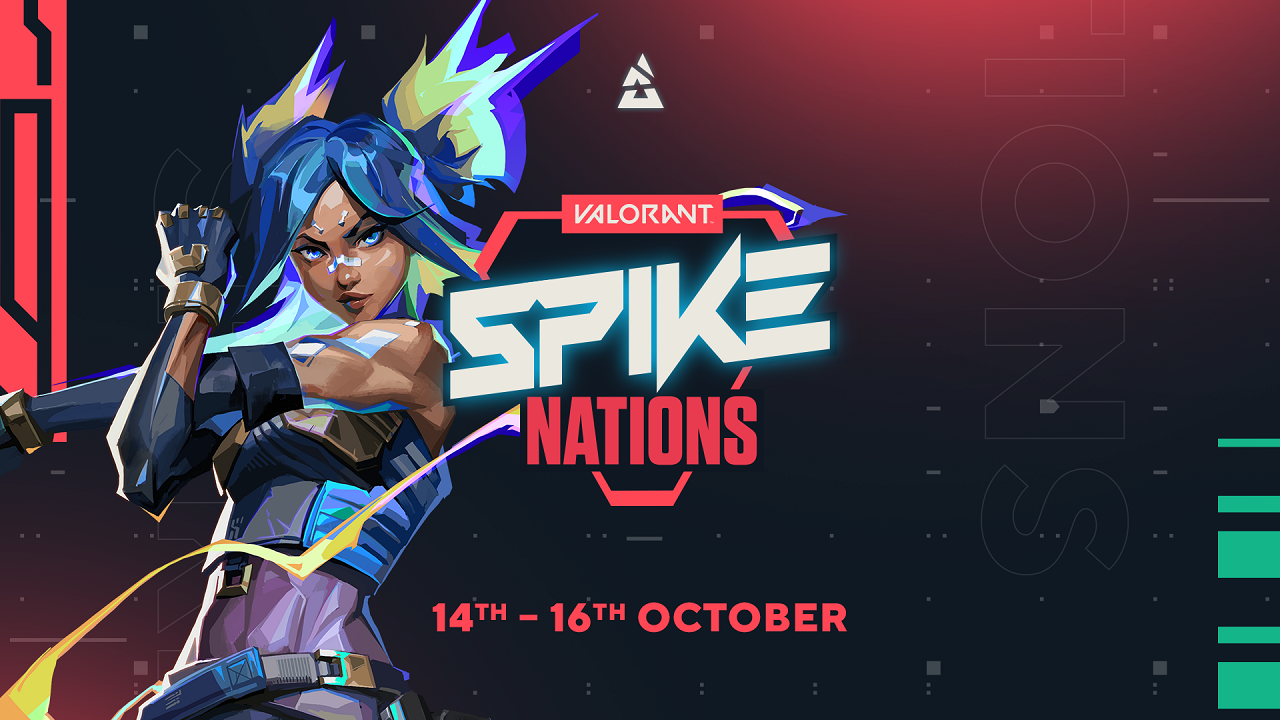 Reading Time:
2
minutes
Riot Games teams up with BLAST to deliver the third instalment of the VALORANT tournament Spike Nations next month (14-16 October).
12 EMEA-based teams, made up of professional esports players, popular gaming personalities and streamers from the VCT, VRLs, and Game Changers circuits, will represent their region as they compete against each other for a €60,000 prize pool with teams fighting for a bigger share of the winnings to donate to their charity of choice.
Spike Nations was first launched in November 2020 where 10 teams competed, last year it expanded to 12 teams with Eastern Europe taking home the trophy and over €14,000 for their chosen charity, Te Aud Romania.
The tournament format will consist of three groups of four, where the two top teams in each group will progress to the knockout stage. Fans can also help secure their teams name in the knockouts by donating – with the two teams with the most fan donations securing their place in the second stage of the tournament.
Leo Matlock, MD for Development at BLAST, said: "BLAST are thrilled to welcome back Spike Nations for its third instalment and are delighted to see the fan-favourite tournament become a mainstay of the VALORANT calendar. Through championing first-class technology, production and esports expertise, BLAST has established itself as the leading partner for the world's biggest and best games. We look forward to further strengthening our long-term relationship with Riot Games, raising money for charities and delivering three days of high-quality VALORANT action, while celebrating the EMEA ecosystem and engaging with   passionate fans across the region."
Felix Morgan, Head of Action Games, EMEA for Riot Games remarked, "The response from players to last year's event was fantastic, and we're glad to be able to work with BLAST once again to bring back Spike Nations for a third time. After what has been another exciting year for VALORANT, both in-game, and in our pro competitions, we're excited for fans once again to get behind their nations and cheer on their favourite creators, pro players and personalities from the scene!"
All 12 teams will be competing for national glory and a chance to raise money for worthy causes as they face each other over three-days of online VALORANT action next month.
The teams competing include:
Team United Kingdom

Team France

Team Spain

Team Portugal

Team Nordics

Team Poland

Team Turkey

Team Italy

Team DACH (Germany, Austria, Switzerland)

Team Benelux (Belgium, Netherlands, Luxembourg)

Team Eastern Europe (Poland, Czech Republic, Slovakia, Estonia, Latvia, Lithuania, Albania, Bosnia and Herzegovina, Bulgaria, Kosovo, Montenegro, North Macedonia, Serbia, Croatia, Hungary, Moldova, Romania, Greece, Cyprus and Israel)

Team MENA (UAE, Saudi Arabia, Qatar, Bahrain, Oman, Kuwait, Iraq, Jordan, Lebanon, Palestine, Egypt, Morocco, Tunisia, Algeria and Libya)
The on-air talent team will be a mix of familiar faces from the VCT scene to up-and-comers from the VRL scene.
EUROPE'S TOP EA SPORTS FIFA 23 PROS FACE OFF IN $280K eCHAMPIONS LEAGUE FINALS ON JUNE 7 IN ISTANBUL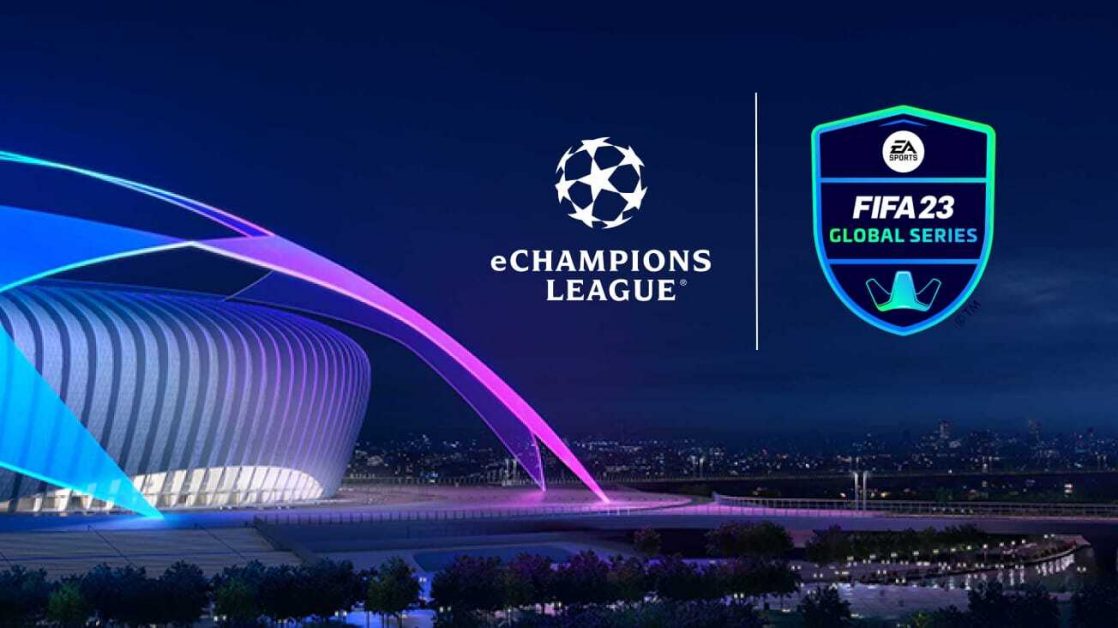 Reading Time:
2
minutes
Competitors Head to Istanbul to Hoist the eCL Trophy Ahead of 2023 UEFA Champions League final and Earn Their Spot at the EA SPORTS FIFA 23 Global Series Playoffs
The eChampions League (eCL) approaches its pinnacle with the eCL Finals on June 7 in Istanbul, Turkey. In the leadup to the 2023 UEFA Champions League final, Europe's best EA SPORTS™ FIFA 23 competitors will look to take home their share of the $280,000 USD prize pool, the coveted eCL trophy, and European glory.
"EA SPORTS FIFA esports continues to offer players and fans unique and exciting ways to celebrate their love of football," said Sam Turkbas, Sr. Director, Esports & Commissioner, Football Esports, Electronic Arts. "We look forward to closing out another successful season of the eChampions League, in Istanbul with a live audience, featuring epic Finals matchups on the virtual pitch".
After two previous events of high-stakes competition this season, the pool of over 1,000 hopefuls has been narrowed down to eight, who will face off live on stage at Turkey's ESA Espor Arena. Gameplay kicks off as four competitors on the brink of elimination clash through an additional qualifying round in the lower bracket, while the four top-seeded competitors vye for a direct spot in the semi-finals through the upper bracket. The eventual eCL champion will get the unique opportunity to hoist the trophy live from the Atatürk Olympic Stadium in the evening of the UEFA Champions League final on June 10. Both the winner and runner-up will also punch their ticket to the EA SPORTS FIFA 23 Global Series Playoffs, while the third and fourth seeds have a chance to qualify through the Play-Ins.
In addition to cheering on their favorite competitors, fans in attendance will have an opportunity to engage with a number of onsite activities. Attendees will be able to take photos with the UEFA Champions League trophy ahead of the eCL Finals and see football legends and UEFA Champions League winners Kaká and Ruud Gullit, who will also be joining the event and broadcast.
Cybeart signs a multi-year deal with Warner Bros. Discovery Global Consumer Products as their official home and consumer electronics partner in India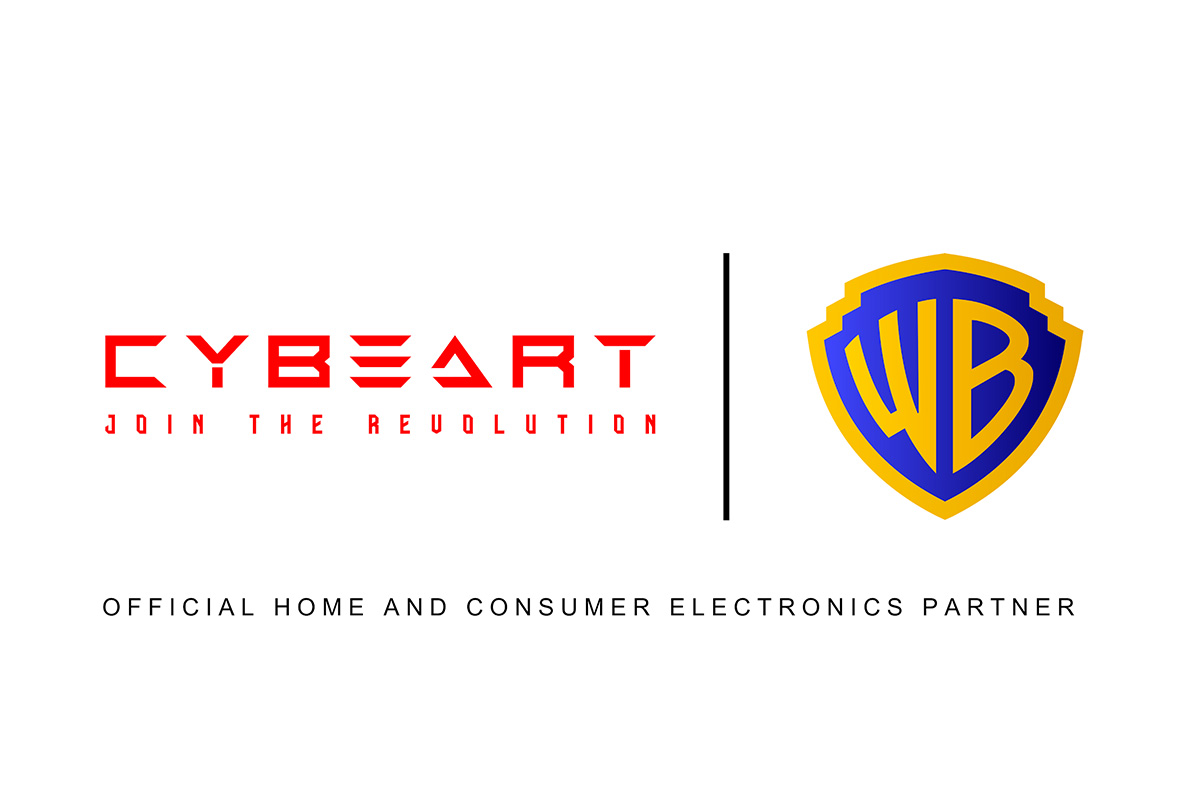 Reading Time:
< 1
minute
Cybeart, a leading manufacturer of comfortable and premium high-quality products across Canada, India and the Middle East, has signed a multi-year licensing deal with Warner Bros. Discovery Global Consumer Products as their official Home & Consumer Electronics partner in India. This strategic partnership aims to bring the strength of Warner Bros. Discovery's brands to Indian consumers through a range of cutting-edge technology products including but not limited to Gaming chairs, keyboards and Mouse Pads.
Cybeart will utilize its expertise in design to manufacture state-of-the-art home and consumer electronics products that feature iconic Warner Bros. Discovery IPs. By integrating IPs such as DC, Harry Potter, Game of Thrones, House of the Dragon, Mortal Kombat, Lord of the Rings, and Rick and Morty in the products, Cybeart aims to deliver a comfortable, premium experience to its fans and users.
Krutik Patel, Founder and CEO of Cybeart said, "After recently renewing a three-year agreement with Warner Bros. Discovery Global Consumer Products as the official Home & Consumer Electronics partner in Canada and the Middle East, Cybeart will leverage this partnership to strengthen our presence in the India market with a range of licensed products in the category. At Cybeart, we have always been driven by our passion for innovation and creativity, and through this partnership, we would like to bring these iconic franchises closer to their fans." 
Having established a strong presence in India with high-profile associations with Revenant Esports, Orangutan Esports, Mumbai Indians, and Gujarat Titans recently, Cybeart is aiming to transcend the Esports and sporting landscapes to become a household name in the country through this partnership with Warner Bros. Discovery Global Consumer Products.
With new momentum into the second esport season: Ski Challenge plans Nations Cup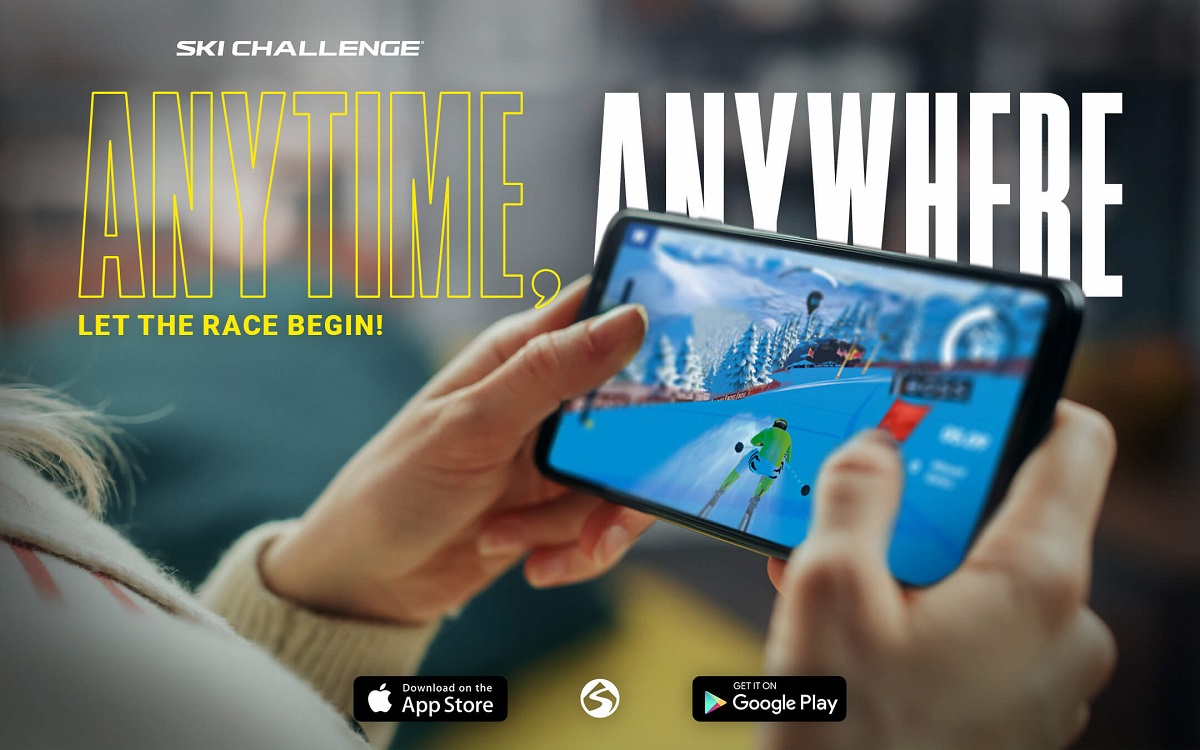 Reading Time:
2
minutes
Ski Challenge, the fast-paced esports game by Greentube, has become one of the most popular sports games just a few months after its official launch. For the second season, the developers of NOVOMATIC Digital Gaming and Entertainment Division, in close cooperation with ski associations and co-shareholders from Austria (ÖSV), Switzerland (Swiss-Ski), and Germany (DSV), are planning an attractive innovation for all ski and game enthusiasts: the Nations Cup, starting in autumn 2023.
Developed as a tribute to Greentube's first published game, Ski Challenge has had an extremely successful first season with over half a million downloads on iOS and Android since its release in October 2022. The game is not only popular among players but has also established itself as an attractive platform for high-profile global brand partnerships.
Thanks to continuous and extensive updates that enhance the competitive nature of Ski Challenge, Greentube and the three successful ski associations, ÖSV, Swiss-Ski, and DSV, have now joined forces as shareholders to create an exciting new tournament series: the Ski Challenge Nations Cup.
This thrilling competition invites players to represent their countries and compete for honor, glory, and attractive prizes in multiple qualifying rounds and the tournament phase. But that's not all. Ski Challenge players who qualify for Germany, Austria, and Switzerland will now compete as official national teams for their respective ski associations.
The tournament events will take place parallel to the actual Ski World Cup events. With this expansion, Ski Challenge aims to further strengthen its esports concept and transfer the enthusiasm of skiing into the virtual world.
Michael Bauer, Greentube's CFO/CGO, said: "We are thrilled to be able to add a number of new teams to the game as part of our Ski Challenge Nations Cup update. These federations are staples of the sport and give the game another level of legitimacy. We firmly believe our highly dedicated and loyal player base will be delighted with these upcoming additions as Ski Challenge continues to grow as a premier esports title."
Diego Züger, CEO Commercial Swiss-Ski: "This is a great opportunity for skiing. With the establishment of the Nations Cup and the entry into esports, we will inspire new target groups and further develop skiing as a whole. The successful cooperation with Ski Austria and the German Ski Association, as well as Greentube, shows that a lot is possible with good collaboration."
Stefan Schwarzbach, Board of Communication, German Ski Association: "With the Nations Cup, we as associations want to establish a direct connection to real skiing and our top athletes. Ski Challenge is increasingly becoming an attractive communication platform to inspire children and young people for skiing. In the medium term, our clubs and ski clubs should also benefit from this."
Christian Scherer, Secretary General, Austrian Ski Association: "We are incredibly excited to launch a virtual tournament series that will revolutionize the world of skiing and bring nations together. This initiative expands the reach and ignites the competitive spirit of skiers worldwide. It is undoubtedly one of the most exciting announcements of 2023 as we embark on this exciting journey to shape the future of skiing and create an unforgettable experience for all involved."