Haste Arcade launches new Monster Bombs game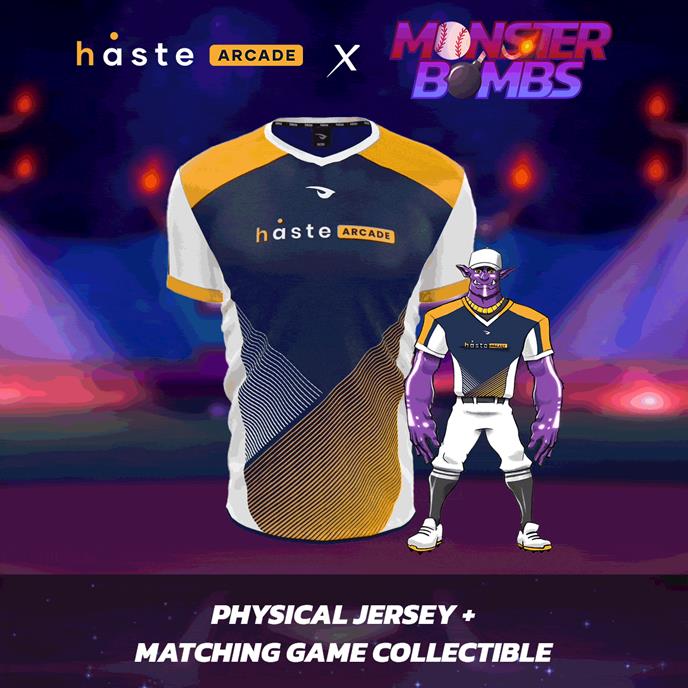 Reading Time:
2
minutes
The Haste Arcade has released its newest game – Monster Bombs, a space-themed baseball game built on the BSV Blockchain.
It features the world's first physical and digital copy NFT items that can be equipped within the game, along with Haste's patent-pending Instant Leaderboard Payout™ technology.
The game's main character, Tank, is trapped on the planet Avachrome, and must compete in the planet's home run derby to get off the dreaded planet. Players must hit a variety of pitches, while avoiding the bombs that occasionally get thrown at Tank. Points are accumulated by not swinging at the bombs, hitting singles, doubles, triples, home runs, and "Monster Bombs" (supercharged home runs). The more points a player gets, the higher up the leaderboard their score is.
One of the most exciting aspects of the release is the game collectibles. Prior to the release, Haste sold 20 Limited Edition Haste Jerseys, 10 Limited Edition "Tank" shoes, and 125 Limited Edition Haste hats. Each item came with a digital copy NFT, that allowed the owner to equip the NFT onto Tank within the game. The items were sold on the Take It NFT auction platform.
Along with the collectibles, the game also features Instant Leaderboard Payouts™, which give gamers a new way to play and earn from casual games. For example, players can play Monster Bombs for free, but if they want the chance to earn, they can also play at different paid levels ranging from $0.01 all the way up to $100 per game. If the player makes a level's leaderboard, they earn a percentage of each subsequent gameplay. The payouts are instantly deposited to their Bitcoin SV wallet in the form of a micropayment, and the player will continue earning until their score is no longer on the leaderboard.
Joe De Pinto, co-founder of Haste, said: "We are extremely excited with the release of Monster Bombs. The gameplay is impressive for a casual home run derby, and the ILPs add an extra level of excitement for the players. We really think it is the most unique home run derby game on the internet."
De Pinto continued: "The game also serves as a demonstration of what blockchain technology and Haste can do for professional sports franchises. To our knowledge, there has never been a physical item a fan could purchase, receive a digital copy NFT of that item, and then actually use the NFT within a video game.
"Imagine every shirt, jersey, and hat at the New York Yankees team store coming with an NFT that a fan can go home and equip on their player in MLB The Show. You will be wearing your real jersey that you just bought and playing with it in the video game at the same time! This concept is going to be a massive way to drive fan engagement outside of the ballpark."
W2, Crucial Compliance and nChain unite to deliver blockchain-powered compliance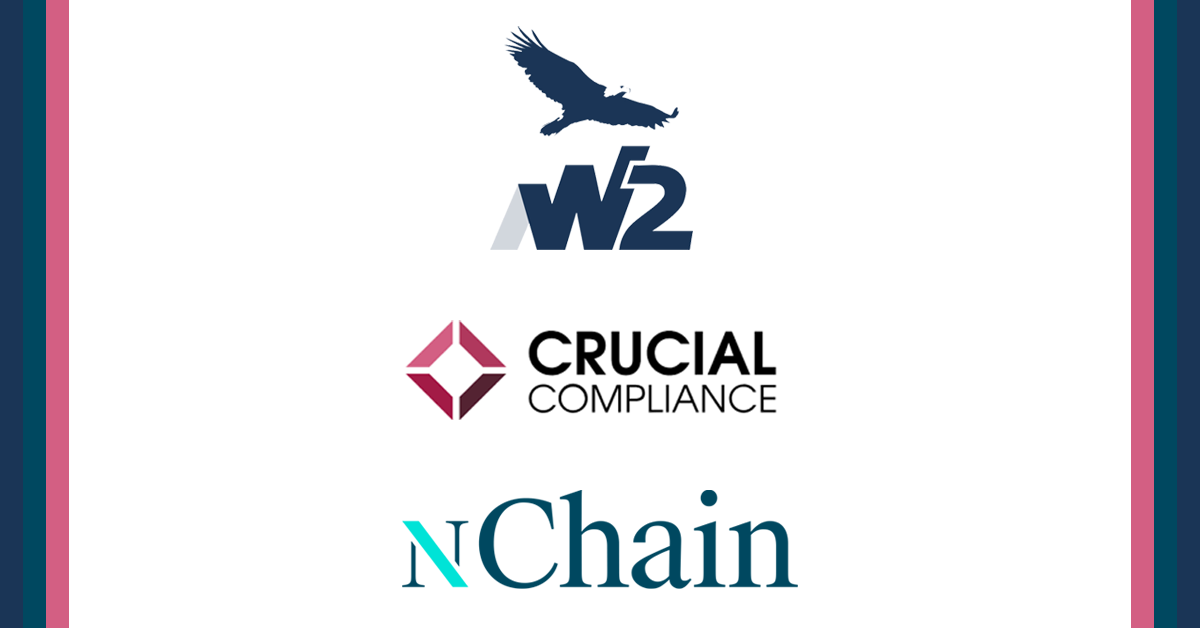 Reading Time:
2
minutes
Player protection specialist joins forces with blockchain specialist to launch next-gen player protection tools to help operators avoid non-compliance and regulatory fines
W2, the provider of leading regulatory compliance services to the gambling industry and player protection specialists Crucial Compliance have joined forces with leading blockchain technology company nChain in a breakthrough partnership that brings blockchain-powered compliance solutions to operators in global markets.
The collaboration enhances the suite of compliance solutions offered by W2 and strategic partner Crucial Compliance, helping operators better overcome today's regulatory challenges while future-proofing their compliance tools and processes for the challenges of tomorrow.
Distributed Ledge Technology is already playing a big role in transforming the industry. The collaboration between W2, Crucial Compliance and nChain brings this transformation to the area of regulation and compliance for the first time.
The solutions being offered by W2 and Crucial Compliance are now supported by the unmatched blockchain technology of nChain, forming a complete compliance and player protection toolkit that mitigates the risk of operators being hit with fines and the reputational damage this causes.
Blockchain is critical to this enhanced level of protection – traceable, auditable, trustless compliance tools are the future of iGaming and operators can access them now via W2 and Crucial Compliance.
Warren Russell, CEO of W2, said: "Protecting players should be easy. Combining W2's tools and expertise with Crucial Compliance and nChain, we've created a complete solution that puts players first and makes maintaining compliance simple for operators."
Paul Foster, CEO at Crucial Compliance, said: "Distributed Ledger Technology is the future of regulatory compliance and player protection, and this collaboration between W2, Crucial and nChain allows our operator partners to leverage its huge potential today while futureproofing for tomorrow."
Nick Hill, Sales Director at nChain, added: "We are passionate about the ways in which blockchain can enhance vital processes for businesses in a wide range of sectors but especially when it comes to gambling operators and regulatory compliance and player protection."
"This breakthrough partnership between nChain, W2 and Crucial Compliance makes these cutting-edge technologies available now, allowing gambling operators to enhance compliance and further mitigate the risk of fines and reputational damage."
Find out more about W2, Crucial Compliance, and nChain by visiting the Consumer Protection Zone at ICE London on 7-9 February.
Find out more about the benefits of W2, Crucial Compliance, and nChain by visiting the Consumer Protection Zone at ICE VOX LONDON on 7-9 February.
Blockchain Gaming Goes Mainstream: Nefta and GAMI's Partnership Simplifies the Jump to Web3 Gaming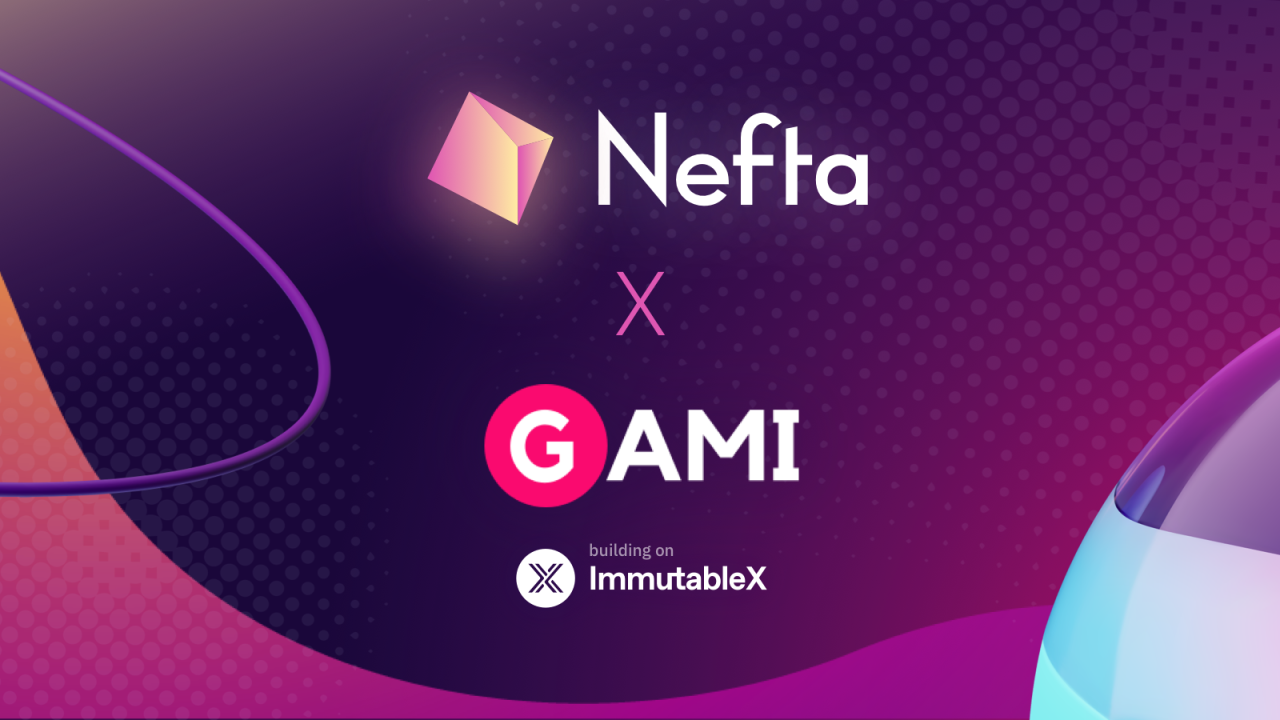 Reading Time:
3
minutes
Nefta, the Web3 technology platform, has partnered with blockchain gaming studio, GAMI, to make the future of Web3 gaming a reality for millions of players.
With a focus on creating accessible and enjoyable games for all, GAMI is on a mission to facilitate the mainstream adoption of Web3 games. With a focus on games created for fun and enjoyment rather than earning, bite-sized and unobtrusive tutorials will help new players understand and engage with Web3 features including earning assets from the game into their own wallet, and being able to buy & sell those assets.
For players already within the Web3 ecosystem, it won't matter which blockchain their wallet is on, as they can easily log-in and start playing straight away. By partnering with Nefta, GAMI's games will have access to powerful backend architecture that helps eliminate the segregation of Web3 gaming, creating a unique 'multi-chain' game experience.
With Nefta's blockchain technology, players of GAMI's titles can earn and own in-game items through gameplay to keep, trade, or sell, without having to connect a wallet. These assets are stored in wallets that are built into the game, and accessible by signing in with an email address. This gives easy access to blockchain gaming for players that are new to Web3.
GAMI's upcoming battle game, Knockout Wars, allows players from different blockchains to play together for the first time, without the need for new wallet sign-ups. Nefta manages seamless integration of multiple blockchains, creating a frictionless, chain-agnostic gaming experience.
By integrating signup and wallet creation, Web2 and Web3 players can enjoy uninterrupted gameplay and trade assets with integrated and unobtrusive wallets. Nefta's technology is removing common roadblocks for Web2 players, making the future of Web3 gaming more accessible than ever.
GAMI is proud to operate on the Immutable X (IMX) Blockchain, the premier blockchain platform dedicated to gaming. Nefta has recently made IMX available as a blockchain option in its platform, providing the security of Ethereum with the speed of Solana. With no gas fees for transactions, IMX offers a truly free and accessible Web3 experience for all.
Geeshan Willink, CEO and Co-Founder of Nefta, said: "We're passionate about making the benefits of item ownership in games accessible, and we are excited to partner with GAMI to make that happen. GAMI will make use of our one-stop-shop toolbox to power the backend blockchain elements. The Nefta programme will be used to create the integrated and unobtrusive wallets and build the architecture to connect, communicate and transact across different blockchains. Our end-to-end platform provides everything GAMI needs to build, launch, and operate high-quality Web3 games, leaving them free to do what they do best; making it easier than ever to enjoy blockchain gaming."
Junayd Miah, Co-Founder of GAMI, stated, "Our goal is to be the leading gaming studio for a seamless transition from Web2 to Web3 gaming by creating accessible and enjoyable games, without the barrier of blockchain knowledge. We aim to disrupt the mobile gaming industry by leveraging blockchain, NFT and AR technologies to create immersive Play & Earn mobile games. GAMI is on a mission to onboard the next 100 Million mainstream gamers to Web3 by making it as easy as logging into your email.
"By integrating Nefta's comprehensive Web3 toolbox, we are creating the blockchain architecture to enable multi-chain, multiplayer gameplay. This means it doesn't matter if you have your wallet on Solana, BSC, Polygon or another blockchain; you can still connect and play with your friends, even if they're not on any blockchain at all."
Knockout Wars will be available to download on the Google Play Store by the end of January 2023.
Most Secure Bitcoin Casinos To Play In 2023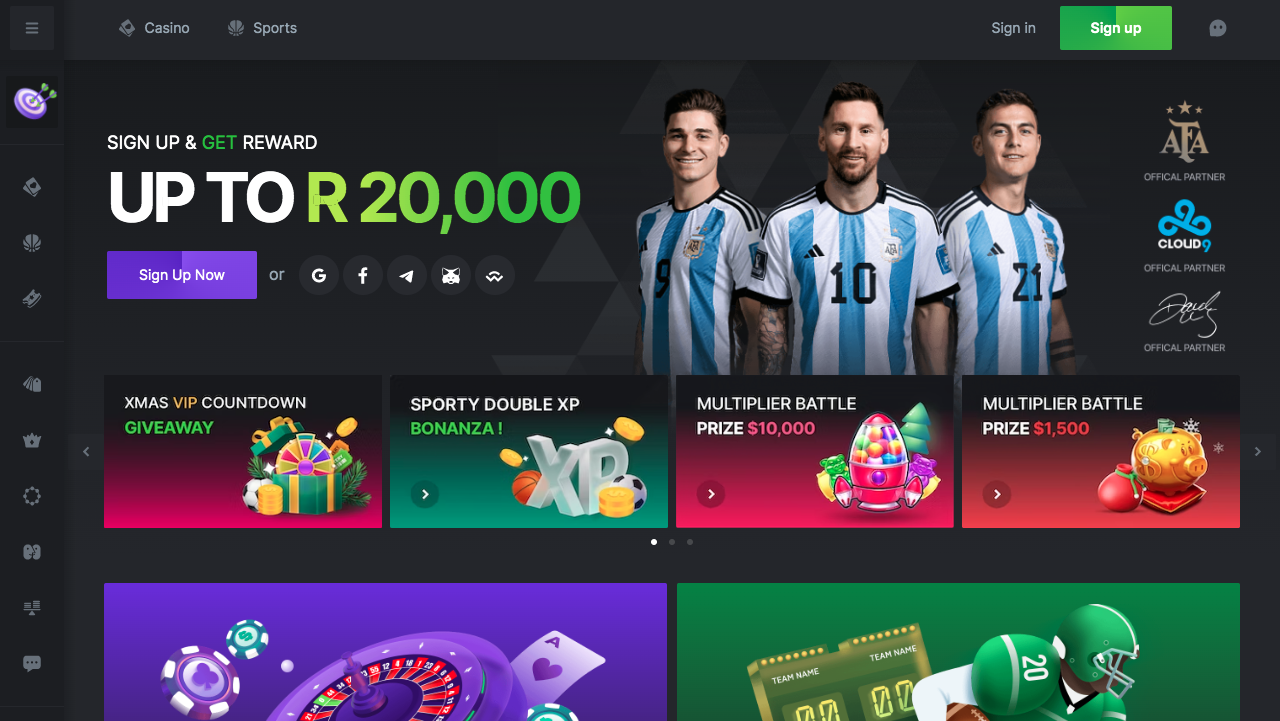 Reading Time:
4
minutes
Online gambling is a popular activity among many internet users. With the advancement of technology, we are able to explore a new spin on traditional games. Blockchain casinos specialize in all the best gambling games while using blockchain technology to secure user privacy. As a result, many gamers find gambling with cryptocurrencies such as Bitcoin to be a great option.
Choosing a secure blockchain casino to play with is essential to make sure that you are able to enjoy gaming. Just like traditional gambling, you still need to ensure that you are on a safe and trusted website. In this article, we will give you a detailed guide of the most secure Bitcoin casinos to play in 2023.
Advantages of Using a Blockchain Casino
What are the advantages of a blockchain casino?
Confidentiality: All transactions on blockchain casinos are handled in bitcoin or other cryptocurrencies, which don't require you to reveal your identity. This makes users feel safe.
Fast transactions: Bitcoin has a fast processing time and low transfer fees so you are able to receive your earnings at a faster and cheaper rate than if you had used fiat money.
Higher bonuses: By playing on a blockchain casino, you can gain much bigger rewards and bonuses than those offered by traditional gambling sites.
Are Blockchain Casinos Safe?
Yes, blockchain casinos are safe. Data theft and hacker attacks are a common threat to online gambling sites. However, blockchain technology helps to protect data privacy and is designed to be more resistant to hackers.
What Are the Risks of a Blockchain Casino?
The risks associated with blockchain casinos are data miners and cyber theft. By using a VPN (Virtual Private Network) and gambling platforms that have a valid SSL certificate you are able to mitigate these risks.
You are most prone to the threats of bad actors when you are using unverified websites and clicking unknown links. Always verify a website before you use it. CasinosBlockchain is a reputable site for discovering the most secure blockchain casinos out there.
The internet can be overwhelming with information, making it hard to identify which blockchain casinos are secure and which are fraudulent–that is why we have created this guide for you.
Let's take a look at trusted Bitcoin casinos.
Most Secure Bitcoin Casinos to Play in 2023
1.   BC.Game casino
BC.Game casino has built trust with users over the course of 5 years. Since 2017, the community-based crypto casino has grown to host over 8000 games–such as Dice, Saviour Sword and Blackjack. They are committed to fair gaming and offering players rewards of up to $220,000 in welcome bonuses. They are licensed by Curaçao, with a well-built website to give you the best playing experience.
The goal of BC.Game is to eliminate all unfair factors that players may face so that they are able to have fun. This blockchain casino also places emphasis on making transactions transparent, therefore, they cannot be manipulated.
2.   Stake casino
Stake casino has an official Curaçao eGaming License, which is the standard amongst cryptocurrency gambling platforms. Although they do not offer welcome bonuses, they offer over 1000 slots and casino games including Dice, Keno and Limbo.
What stands out about Stake casino is that they have a blog and forum with discussions on all the latest news. Because of this, you can be sure that you will always find necessary updates regarding the platform which is important in the case of a security breach. They offer 2FA for account protection.
3.   Cloudbet
Cloudbet is different compared to other crypto gambling sites because it focuses on sports betting for games such as NFL, World Cup, NBA and NHL. For players who also enjoy casino games, their catalogue has a variety of games to play using Bitcoin. On Cloudbet, you are guaranteed name-brand games with quality graphics as opposed to knock-off games. They offer welcome bonuses of up to 5 Bitcoin.
As a pioneer in the blockchain casino space, Cloudbet is very experienced. Their long history means that they are safer. You can contact their support by live support and email. Their website mentions that they "limit access to your personal data to those employees, agents, contractors and other third parties" which shows that they take security seriously.
4.   Bitcasino
Bitcasino is an online casino and sportsbook platform. Founded in 2014, it is the oldest blockchain casino on this list. The catalogue consists of slots and casino favourites such as Poker and Baccarat, and even exclusive games like their Bitcasino Billion game. Bitcasino offers a welcome bonus of up to $50,000.
With more experience in the industry, Bitcasino has been able to develop their security practices more than others. Their website has outstanding informational support. Their website has a detailed FAQ that answers questions about their security and data privacy practices. They have a good reputation in the market.
There is an option to withdraw in either cryptocurrency or fiat money. You may be required to complete a KYC when withdrawing a large amount of funds.
5.   Metaspins
Metaspins is a newer blockchain casino in the market. It has a large catalogue of slots and casino games and offers incentives for players for their participation, including random drops of up to $100,000. It is licensed by Curaçao.
One of the things that stands out about Metaspins is their 24/7 support with multiple options, including email, live chat and group chat support with instant response. The platform has also applied a 2FA security measure to prevent cyber attackers from hacking user accounts.
Bitcoin gambling is a new and exciting way to game on the internet. It is becoming the preferred option for many who value their data privacy and want complete confidentiality when gaming. Playing on blockchain casinos is also a great way to earn different cryptocurrencies and learn more about blockchain.
Before you choose a blockchain casino, make sure that you do your own research to check a platform's credibility. When contacting support, always contact support directly on the site or via an email address from the site.