Haste Arcade launches new Monster Bombs game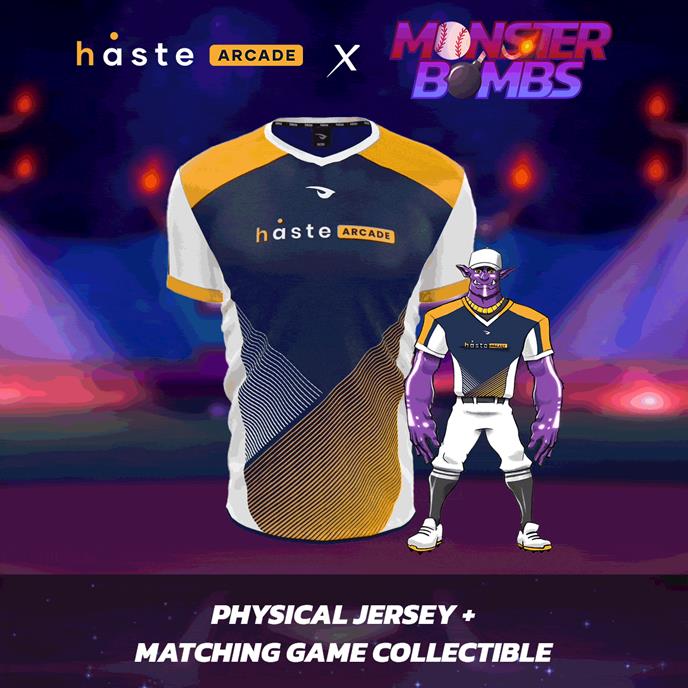 Reading Time:
2
minutes
The Haste Arcade has released its newest game – Monster Bombs, a space-themed baseball game built on the BSV Blockchain.
It features the world's first physical and digital copy NFT items that can be equipped within the game, along with Haste's patent-pending Instant Leaderboard Payout™ technology.
The game's main character, Tank, is trapped on the planet Avachrome, and must compete in the planet's home run derby to get off the dreaded planet. Players must hit a variety of pitches, while avoiding the bombs that occasionally get thrown at Tank. Points are accumulated by not swinging at the bombs, hitting singles, doubles, triples, home runs, and "Monster Bombs" (supercharged home runs). The more points a player gets, the higher up the leaderboard their score is.
One of the most exciting aspects of the release is the game collectibles. Prior to the release, Haste sold 20 Limited Edition Haste Jerseys, 10 Limited Edition "Tank" shoes, and 125 Limited Edition Haste hats. Each item came with a digital copy NFT, that allowed the owner to equip the NFT onto Tank within the game. The items were sold on the Take It NFT auction platform.
Along with the collectibles, the game also features Instant Leaderboard Payouts™, which give gamers a new way to play and earn from casual games. For example, players can play Monster Bombs for free, but if they want the chance to earn, they can also play at different paid levels ranging from $0.01 all the way up to $100 per game. If the player makes a level's leaderboard, they earn a percentage of each subsequent gameplay. The payouts are instantly deposited to their Bitcoin SV wallet in the form of a micropayment, and the player will continue earning until their score is no longer on the leaderboard.
Joe De Pinto, co-founder of Haste, said: "We are extremely excited with the release of Monster Bombs. The gameplay is impressive for a casual home run derby, and the ILPs add an extra level of excitement for the players. We really think it is the most unique home run derby game on the internet."
De Pinto continued: "The game also serves as a demonstration of what blockchain technology and Haste can do for professional sports franchises. To our knowledge, there has never been a physical item a fan could purchase, receive a digital copy NFT of that item, and then actually use the NFT within a video game.
"Imagine every shirt, jersey, and hat at the New York Yankees team store coming with an NFT that a fan can go home and equip on their player in MLB The Show. You will be wearing your real jersey that you just bought and playing with it in the video game at the same time! This concept is going to be a massive way to drive fan engagement outside of the ballpark."
Fandoms Unite at the Inaugural NEXUS FAN FAIR, Organised by Philippine Blockchain Week 2023, in Manila on Sept. 19-21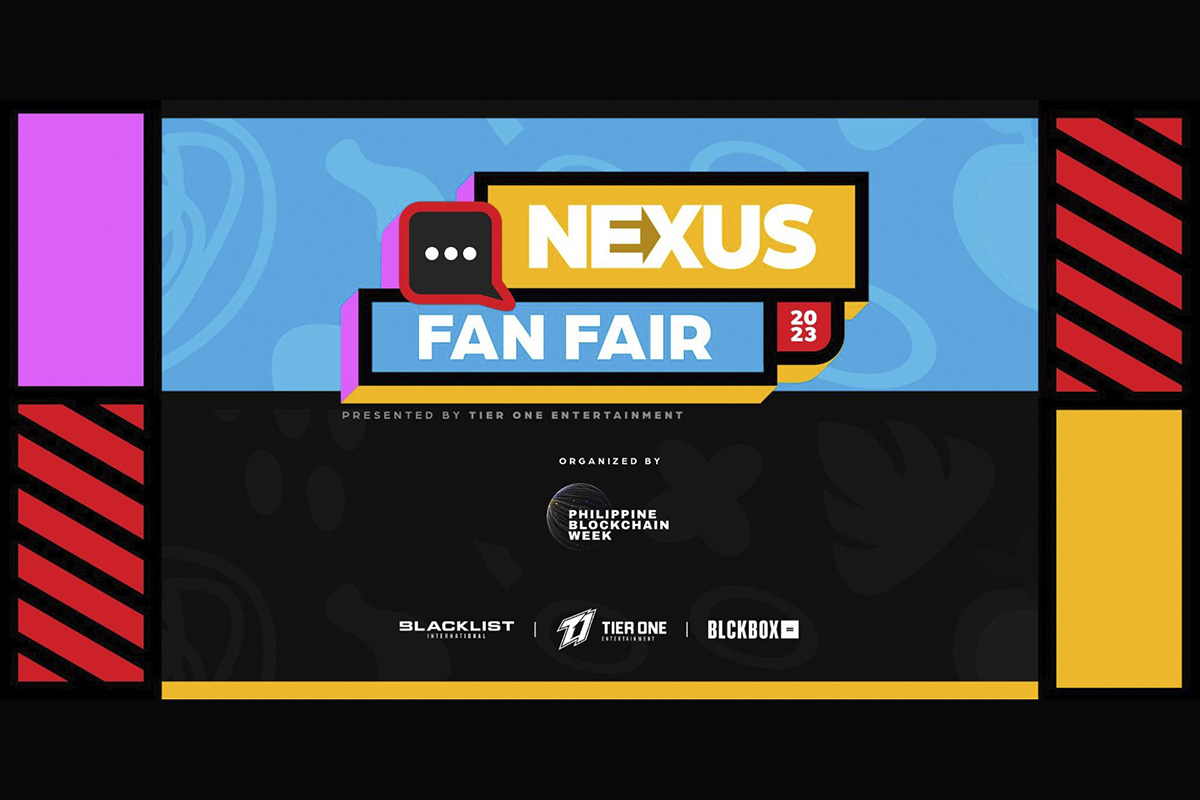 Reading Time:
2
minutes
Pop culture universes will collide when the first-ever NEXUS FAN FAIR launches in the Philippines. Presented by Tier One Entertainment and organised by Philippine Blockchain Week 2023 (PBW) from September 19 to 21 at the MGBX Convention Hall in Newport World Resorts' Marriott Grand Ballroom, NEXUS FAN FAIR will be an epic celebration for fans of gaming, technology, entertainment, music and more.
Fans of every kind will enjoy browsing the expo area, where merchant booths will offer a variety of games, merchandise and other collectibles. The electrifying event will feature top tier talents such as world champion-caliber esports team Blacklist International, alongside renowned streamers and content creators. Ticket holders will have the exclusive opportunity to win exciting giveaways and collectibles unavailable anywhere else. In addition, the community stage will host a series of engaging talks and panel discussions featuring handpicked artists, influencers and celebrities, all of whom will be available for Meet-and-Greets.
Meanwhile, at Philippine Blockchain Week, K-Pop followers will get a special treat with the debut Southeast Asian performance of the TripleS sub-unit EVOLution, hot on the release of their sister sub-unit LOVElution's first album. As a special bundle, tickets for NEXUS FAN FAIR will be free of charge for fans who purchase an EVOLution concert ticket.
Since 2017, Tier One Entertainment has led the field in esports and gaming entertainment in Southeast Asia. With NEXUS FAN FAIR, Tier One will solidify their position as the premiere destination for pop culture lifestyle.
NEXUS FAN FAIR is organised by Philippine Blockchain Week 2023 with the participation of platinum sponsors Smart Communications and Philippine Airlines; gold sponsors Metafarms and TierOne Entertainment; and bronze sponsors Gala Games, Assemble Stream Inc, Maya Philippines and technology partner Xctuality Pte Ltd. PBW's official legal partner is Gorriceta Africa Cauton & Saavedra, while platinum media partners include DOOH and Rakuten Viber; gold media partners are CNN Philippines, Forkast News, Philstar Media Group and YourPRStrategist; and silver media partners are Jinse Finance and KTRO Media.
BetConstruct Introduces New Possibilities with Multi-Wallet & Custom Token Features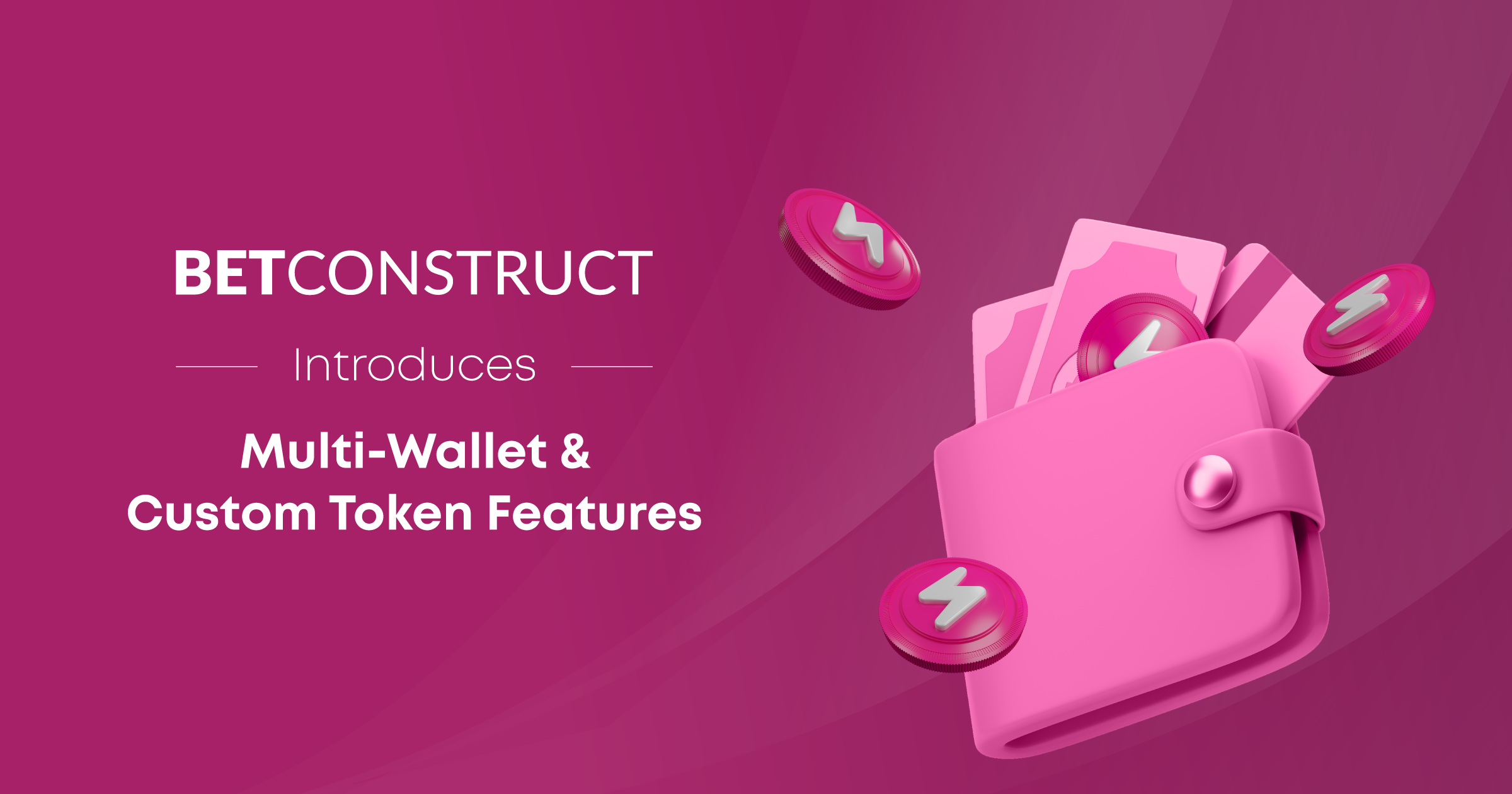 Reading Time:
< 1
minutes
As one of the pioneers bringing crypto technologies to the iGaming world, BetConstruct constantly creates offerings for businesses to dive into new opportunities.
BetConstruct's latest innovative solutions, as of today, are the Multi-Wallet and Custom Token features, created to tie crypto and iGaming businesses with tighter knots.
The multi-wallet solution is promised to become a game-changer for players and partners alike. Now, users can seamlessly manage multiple wallets, including cryptocurrencies and fiat, for deposits, withdrawals, and gameplay, without the need for conversions. The solution also makes the integration with preferred crypto wallets like Metamask easy and accessible to everyone.
In addition, partners can also tap into this solution to create new Custom Tokens – mirroring the success of FTN. These tokens, created on Bahamut and powered by smart contract software, feature customisable variables to suit diverse business needs.
Regarding the technical aspects of the offer, BetConstruct support extends to maintaining the token listings on both centralised and decentralised exchanges, including technical backing of liquidity management, market-making, promotions, and marketing.
Moreover, legal inquiries find a resolution as well. BetConstruct offers help in forming token-issuing entities, drafting and reviewing whitepapers, providing legal opinions, setting up bank accounts, preparing agreements, and acquiring crypto exchange licences across various jurisdictions.
Stepping into a new era, BetConstruct is revolutionising the crypto-iGaming landscape with its user-friendly Multi-Wallet & Custom Token features. The new crypto management and token personalisation solutions are believed to mark a significant leap forward, forging stronger connections for businesses to explore a realm of exciting possibilities.
Bahamut Successfully Passes Hexens' and Certik's Audit: Strengthening Trust through Transparency and Security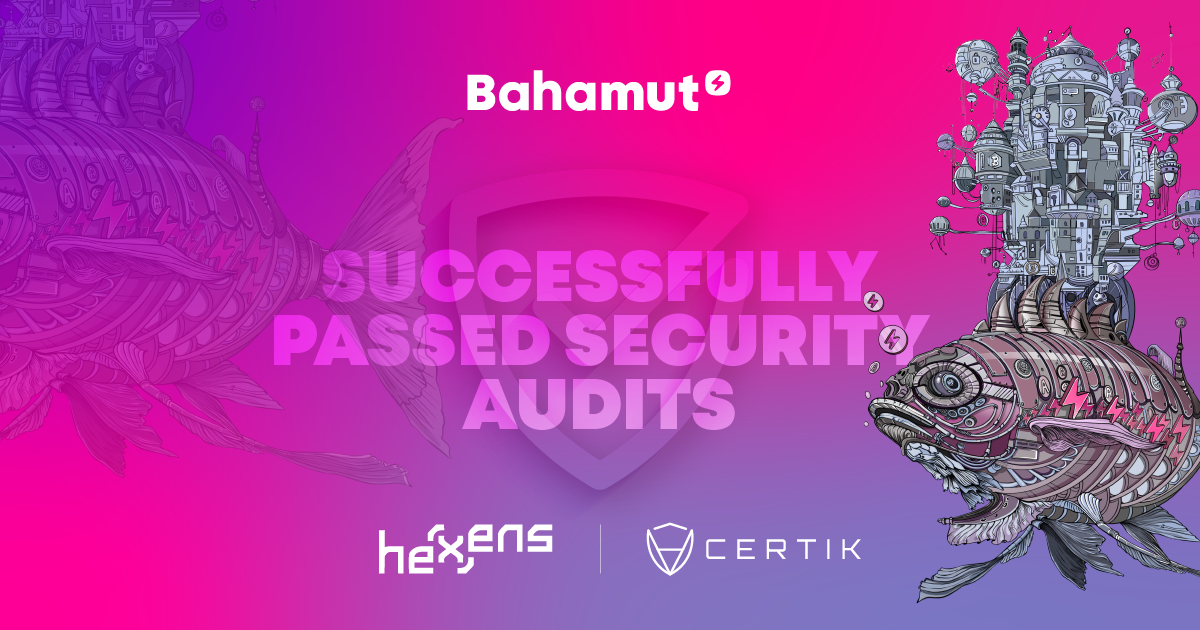 Reading Time:
< 1
minutes
Bahamut has successfully passed the audit by Hexens and Certik. This technical and economic assessment is an essential part of the commitment to maintaining high security, transparency, and performance within our blockchain network.
The technical audit scrutinized the codebase, infrastructure, and security protocols, verifying the robustness of the blockchain foundation. Economic modelling was performed regarding activity generation and accumulation to identify any weak spots or ways to exploit the system.
Bahamut emphasizes the importance of transparency and trust. The dual-audit approach assures a comprehensive and multi-dimensional assessment of the systems, fostering greater user confidence.