LEAP onboards former Rockstar Games co-founder Jamie King as an advisory board member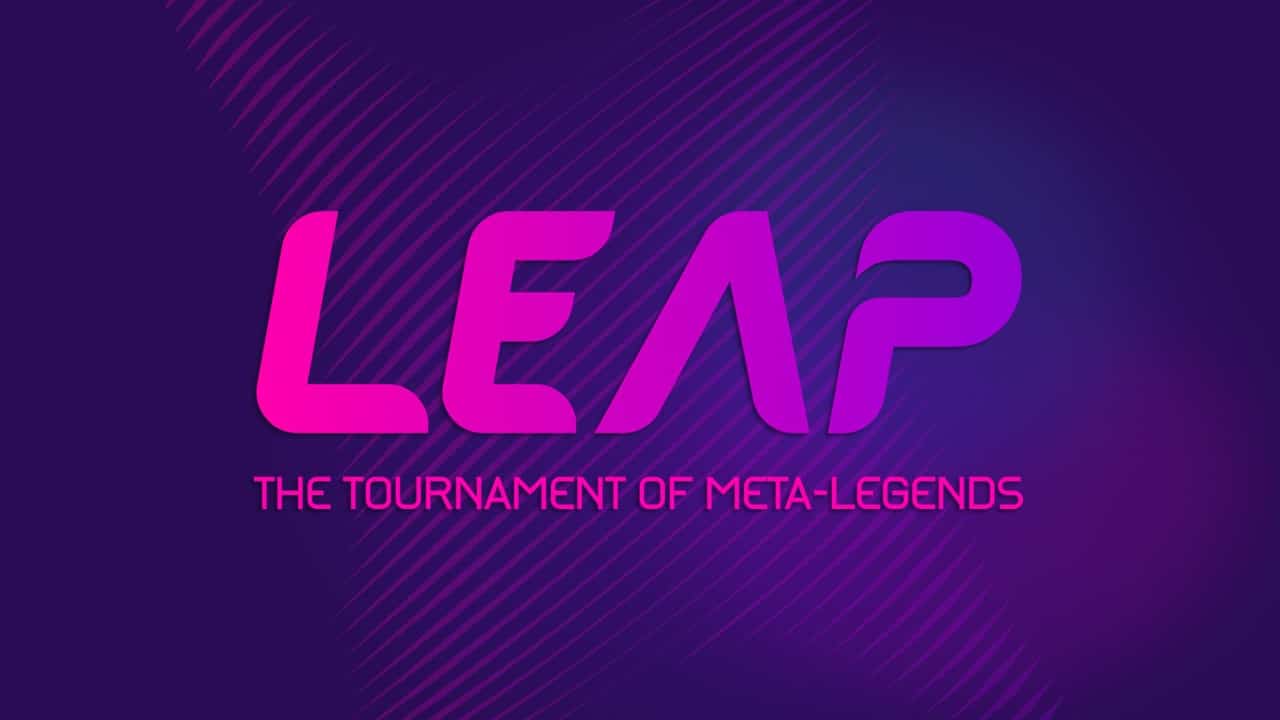 Reading Time:
3
minutes
LEAP, a next generation sports-discovery and endorsement platform, signs Rockstar Games original co-founder Jamie King to serve as an Advisory Board Member. As an official member of the advisory board, King will leverage his experience and expertise in the gaming industry and product development to support LEAP's upcoming platform launch, grow LEAP's global community, and serve as spokesperson and evangelist for the company.
The mobile gaming industry's meteoric rise in recent years culminated in 2021 with the generation of $93.2 billion, more than both the recorded music and box office industries combined. To continue this growth in the coming decades, industry leaders will find ways to adopt breakthrough technologies making giant strides in gaming, including within the blockchain and Web 3.0 ecosystem. Conversely, Web 3.0 companies looking to shake things up could benefit from the expertise of gaming industry veterans.
By recruiting King to join the LEAP team as an Advisory Board Member, the company adds a real asset with decades of experience and expertise in developing high-quality video games to its team. King will apply his experience and knowledge from the gaming industry to provide crucial insights for LEAP as it prepares for the platform's launch.
Jamie King co-found Rockstar Games, the gaming studio behind the wildly successful GTA franchise, as well as Red Dead Redemption, Bully, Midnight Club and countless other popular games. As VP of Development at Rockstar, King was responsible for recruiting and managing the core team of engineers that designed the famous Rockstar Advanced Gaming Engine (RAGE) used for GTA, Red Dead Redemption, and other Rockstar games.
Starting in 2018, King served as Head of Esports for Engine Shop, where he worked with major clients such as the MLB, MLS, NHL, Anheser Bush, Twitch, and the Leukemia and Lymphoma Society. During his time at Engine Shop, King won a couple of Tempest esports awards, three Chief Marketer Pro Awards, a 34th Sports Emmy nomination, and a Silver Clio for Bud Light's BL6 gaming console. King currently works as the VP of Marketing for Solace Lifesciences Inc., where he's part of the team responsible for NuCalm, the only patented, clinically proven neuro acoustic technology in the world that reduces stress and improves sleep without the need for drugs.
Through LEAP, youth athletes get to showcase their skill-sets in short-form videos uploaded to the platform. By specifically working with young athletes from impoverished and isolated communities, LEAP brings together a digital community of both youth sports talent and talent seekers to help the athletes, not only gain recognition, but also get rewarded based on their skill levels and continuous engagement in sport activities. The app features a customized video creator—LEAP Studio—with specific filters, sticks, and add-ons to help talents better highlight their individual skills based on their sport. Talents can use the videos to challenge each other in LEAP DARE Battles, where the community votes for whoever they think performed the skill better, and winning will boost the value and rarity of the users NFT Player Card.
"A gaming maverick of the likes of Jamie King will help LEAP not only grow our community, but also really pushes forward the integration of sports and gaming in a Web3.0 environment," says Omri Lachman, CEO and Co-Founder of LEAP. "We are beyond thrilled to have Jamie on our team as an advisor and we have no doubt that he will do a tremendous job representing LEAP, building credibility and bringing our product closer to the people who can benefit the most from it."
"I'm excited to be a part of the LEAP team because their platform is innovative and unique, something I've never seen before," says Jamie King. "LEAP's product aims to correct a major blindspot in the sports industry, and that is the lack of growth opportunities for athletes from isolated and disadvantaged communities around the world. I love the gamification aspect of LEAP's platform but I especially love how it aims to democratize the sports industry."
BetGames Will Start Accepting Fasttoken (FTN) as a Supported Cryptocurrency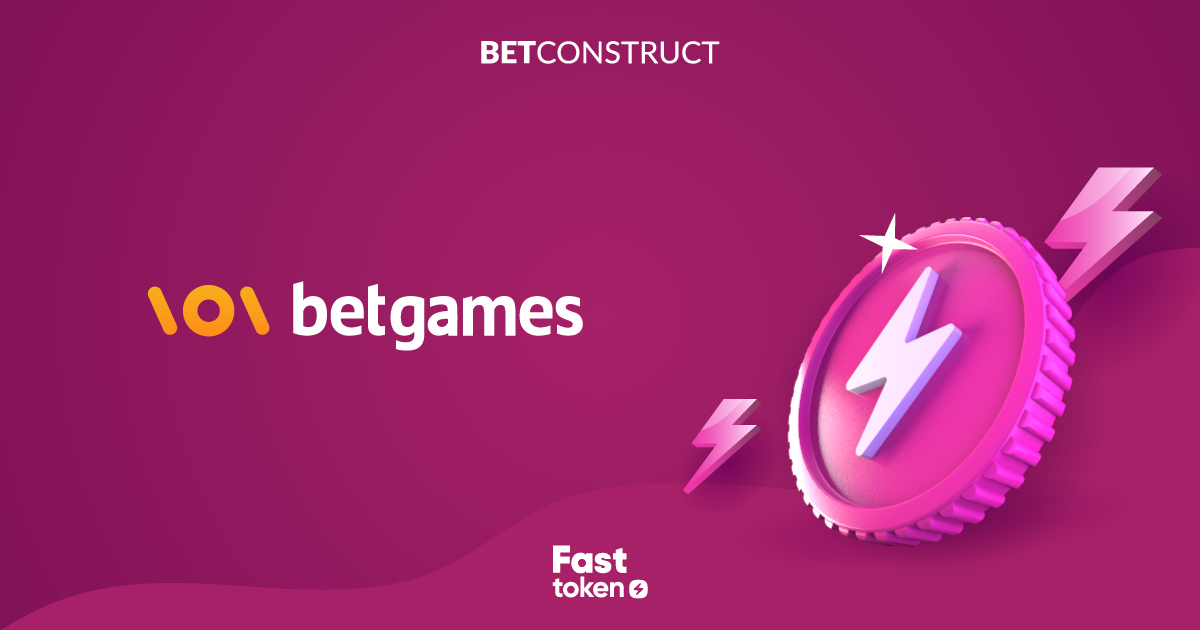 Reading Time:
< 1
minute
BetConstruct is pleased to announce that BetGames, the leading provider of premium gaming solutions, is planning to add FTN to the list of supported cryptocurrencies.
FTN is the official cryptocurrency of the Fastex ecosystem as well as the adopted cryptocurrency of the leading betting and gaming software provider BetConstruct.
The inclusion of FTN in BetGames's supported cryptocurrencies will start from January 26th.
To learn more details about FTN, feel free to visit the website www. fasttoken .com.
Game Wave Festival invites everyone to watch the live broadcast of Nordic Game Discovery Contest Grand Finals!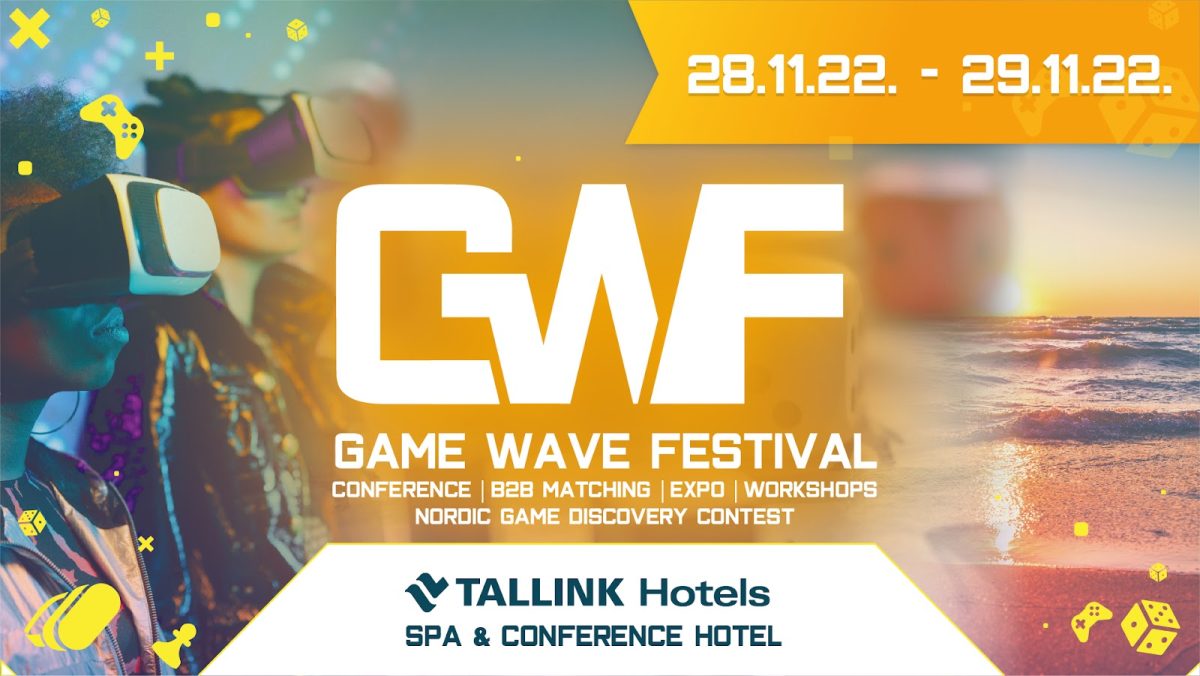 Reading Time:
< 1
minute
Game Wave Festival announces that it will broadcast Nordic Game Discovery Contest (NGDC) Grand Finals November 28 at 19:00 – EET (18:00). Everyone can join for free on Nordic Game Vimeo channel and Game Wave Festival YouTube channel.
Three days left to the Game Wave Festival and those who are not in the travel mood, can join online sessions as well as have the opportunity for one-on-one meetings. Register with Black Friday 30% off promo code (WHITEFRIDAY) at https://www.gamewave.eu/ and meet 35+ speakers who will share the knowledge on various gaming industry relevant topics.
In addition to that, on-site and online participants will be able to join Panel Discussions, Workshops and Nordic Game Discovery Contest Grand Finals. Right after NGDC Grand Finals kicks off the Game Night – Open Microphone event. Everyone will have a chance to go in front and present a game, service or talk about actual topics! See the full agenda here: https://www.gamewave.eu/agenda
SuperGaming and Google Cloud Collaborate to Empower Game Developers with a SuperPlatform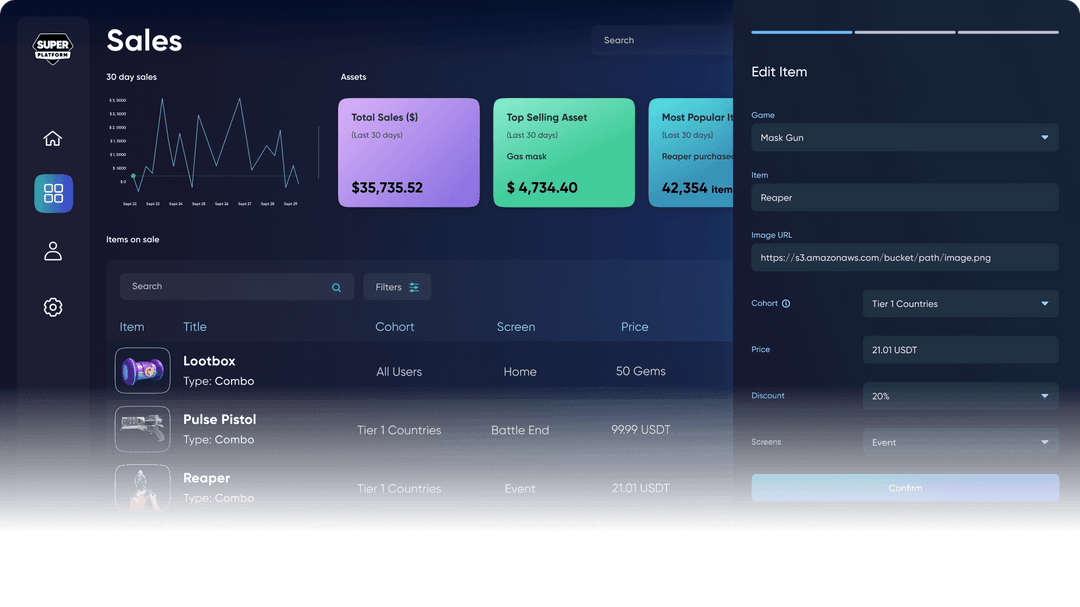 Reading Time:
2
minutes
Leading Indian game developer SuperGaming has chosen Google
Cloud to bring its best-in-class live-ops engine, SuperPlatform, to game developers the world
over. This will empower game developers to make better games with battle-tested cloud
infrastructure that currently powers all of SuperGaming's efforts. This includes PAC-MAN, which
has more than one billion downloads across all storefronts, and its multiplayer shooter
MaskGun, which has more than 65 million players.
SuperPlatform will run on Google Cloud and will enable game developers to manage live ops,
matchmaking, player progression, player data, analytics, monetization systems, server scaling,
sales, and merchandising. It also integrates with popular game development platforms.
"The SuperPlatform is at the core of what makes our games tick," says Roby John, CEO and
co-founder, SuperGaming. "It's been made by game developers, for game developers, and after
years of iteration, finesse, and supporting some marquee games like PAC-MAN, we felt it's the
right time to share it with more game developers. Google Cloud's reach, technical expertise, and
best-in-class infrastructure made it an obvious choice as our partner to bring this to market."
SuperPlatform is a SaaS (software as a service) and will be an ISV (independent software
vendor) running on Google Cloud, which provides secure, scalable, and sustainable
infrastructure that will enable more game developers to access SuperPlatform at scale.
"Gaming is a big focus for Google Cloud. We have scaled our global investments in this space
and are excited about the response we are getting from the market. " says Bikram Singh Bedi,
managing director, Google Cloud India. "Advancements like the SuperPlatform are welcome
additions to an ever-evolving ecosystem. With Google Cloud's infrastructure that enables
developers to build at scale and SuperGaming's pedigree in gaming, we can really drive impact
and innovation and see more games come out of India."
"By working closely with Google Cloud engineers and SDKs, a lot of our initial friction was
eased," says Navneet Singh Waraich, chief technology officer and co-founder, SuperGaming.
"One key for us and our SuperPlatform customers is choice, and the ability to migrate our entire
orchestration as needed for cost-effectiveness without disrupting the game client or server
integrations on the frontend. This was a major plus for choosing to build our current stack on
Google Cloud."
In addition to this, upcoming SuperGaming titles such as Indo-Futuristic battle royale, Indus and
Tower Conquest Metaverse Edition will also run on Google Cloud.