How To Set Up And Manage Your eSports Betting Budget?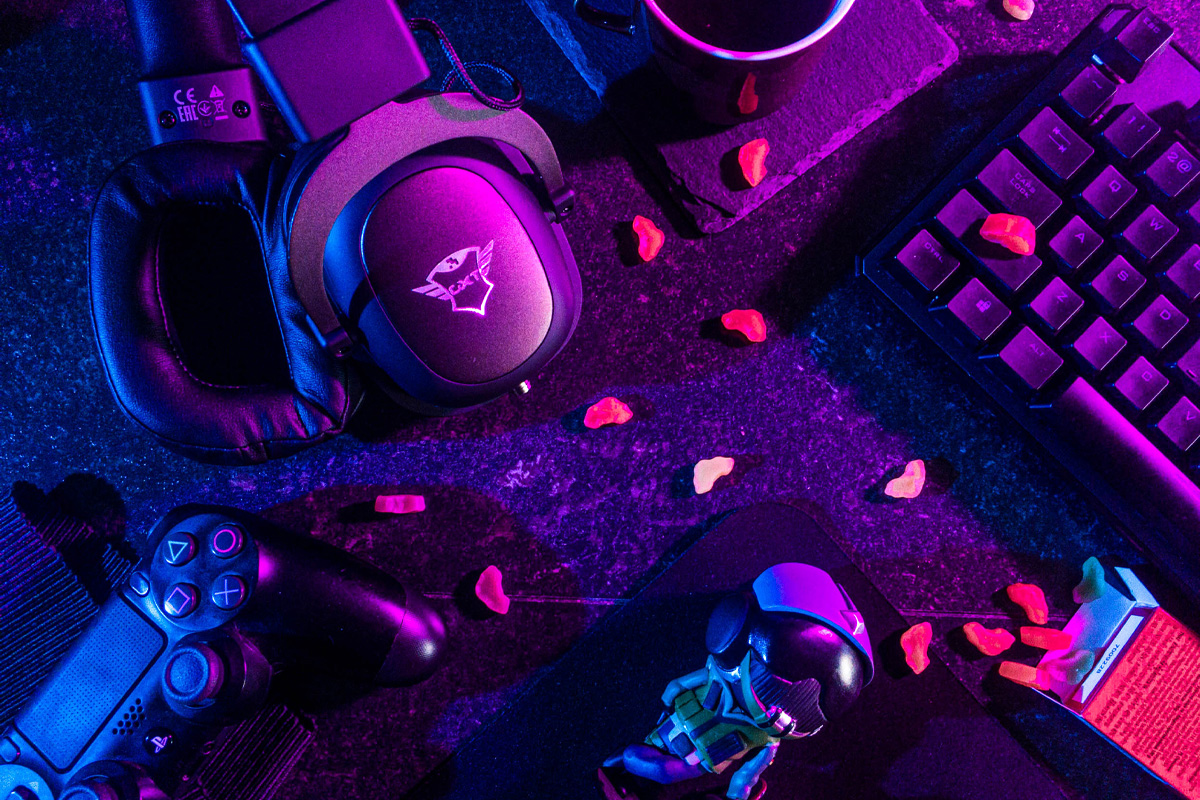 Reading Time:
4
minutes
In spite of this, It's common knowledge that betting on eSports can be a lucrative pastime activity, but seasoned gamblers would also remind you that maintaining a winning streak is the best way to maximize your earnings. When it comes to this, the truth is that you won't always come out on top; in fact, there will be occasions when you come out on the losing end.
However, the technique you choose to manage your betting money will be the most important factor in determining your overall level of success. This strategy is referred to as "bankroll management" in responsible gambling, and it is simple to use as long as you maintain your self-control.
Bankroll Management
Even if "bankroll" is slang for your money when gaming. In this context, it's used for wagering on various eSports events. It's distinct from things like prizes or bonuses. Instead, your gambling budget should serve as a gentle nudge toward responsible play.
If you have a bankroll, you can set betting limits and avoid losing the money you can't afford to lose. This is where good money management comes in, and it's an absolute must for every bettor, new or old.
Money management is crucial for preventing addiction and acting rashly, which is why it's so important. Your ability to make informed wagers will improve as a consequence. You place wagers on teams and people not just because you think they will win, but also because you are confident that you are making the correct prediction. And how exactly will you determine that? Here are eight tried-and-true methods for making money and having fun while betting on eSports in the long run.
Finding A Reputable Betting Site
Finding a trusted betting site is the first step in making sure you keep your bankroll safe. Hitting up the first site that pops up is a sure way of losing your entire bankroll. Thankfully today fairbettingsites.co.uk's list of the best betting sites in 2022 has some of the most reputable bookies compared all in one place accompanied by incentives they offer.
This allows punters and newcomers to easily find and compare the best bookies available to them. Making sure you play at a reputable site is a great way at ensuring your bankroll is safe.
Build A Mindset
Depending on how you feel during EveBetting, you could choose a different set of choices. Gaining victory requires a determined yet practical strategy. Never lose sight of the fact that this is, first and foremost, a pastime. Always have a level head and be ready to take a loss when it comes to entertainment.
Set Up A Budget
If there's one thing that gambling and investing have in common, it's the age-old adage that you should never risk losing money that you can't afford to throw away. It shields you from potential dangers and turbulence. Due to this, you should already decide how much money you are willing to wager on eSports before registering for an account with an online sportsbook or login into your account there. You shouldn't allow this to damage your finances or any of your other personal commitments that are essential.
Keep Track Of Your Progress
Although betting on eSports is typically done in one's spare time, it is important to keep a record of past wagers when one engages in the activity frequently. Analyzing the differences between your deposits, the amount of money you have wagered, and the amount of money you have withdrawn can tell you if you are making money, losing money, or falling somewhere in between. Therefore, this is where you use techniques to assist you to improve the amount of money you gain from betting on eSports.
Create & Follow A Strategy
Consistency is a strategy for success, and in the case of managing one's finances when betting on eSports, that formula includes adhering to a certain approach. This means that you will always have a clear vision and path to follow while making betting judgments, which will help you maintain objectivity.
These are principles that relate to how little and in what way you employ your bets, and they are sometimes referred to as staking plans. It's possible that there will be good or negative progressions overall. The first strategy involves gradually raising your wagers after each win and reducing them to their lowest possible level after each loss. On the other hand, the second strategy requires you to raise your wagers after each defeat so that you can break even and make a modest profit when you finally emerge victorious.
Do Not Chase Losses
You might use an approach like the negative progression, but you need to know when to call it quits. If you've been on a losing run, it's time to rethink your betting strategies, whether that means switching up your favored eSports market or the sort of wager you place. You should not chase after your losses as if it were a race. This will only result in your finances being depleted before you even realize it, and to make matters worse, it could also put you in the red financially.
Conclusion
The eSports betting industry is set to grow with firms still investing in the future of GameFi making it look bright. With the games industry still in its infancy, it's showcasing a lot of promise for the future of the eSports betting scene thanks to the nature of GameFI and crypto.
TUNDRA'S NEW 'TEAMMATE' UNVEILED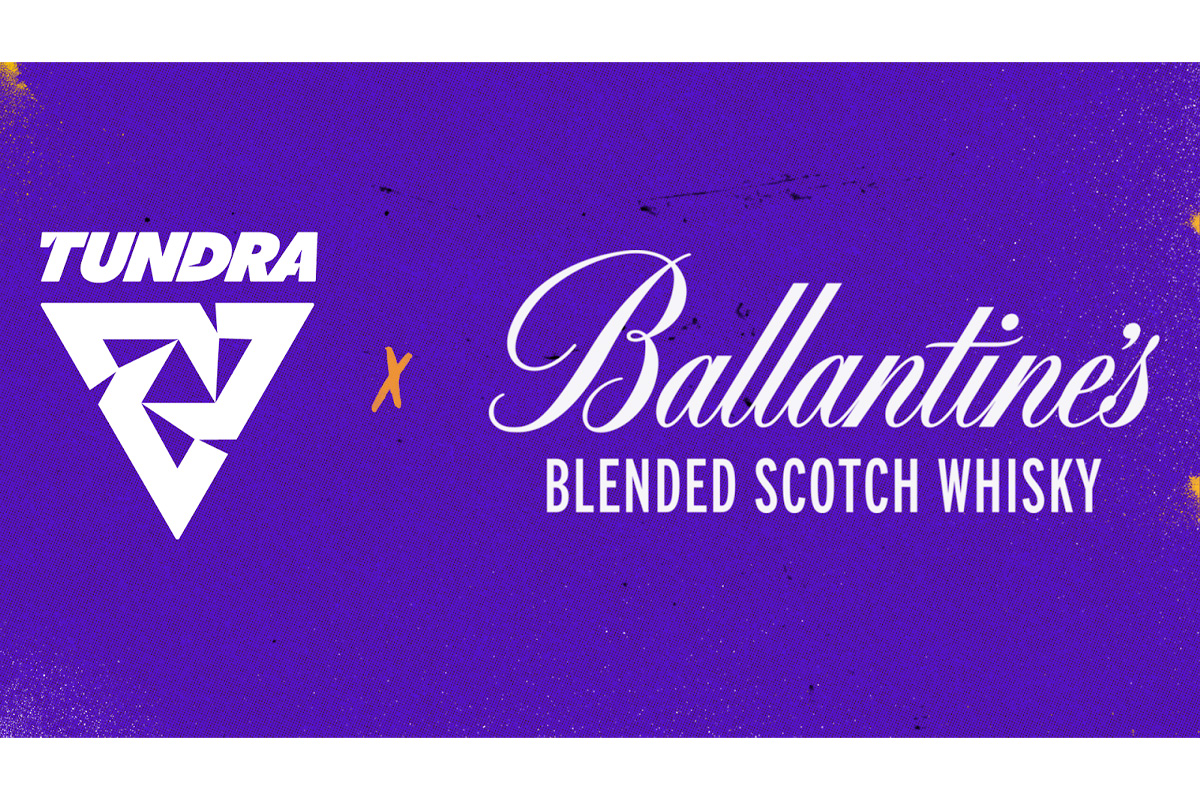 Reading Time:
2
minutes
Ballantine's, the world's second largest Scotch whisky has teamed up with defending champions Tundra Esports as their Official Spirit Partner for The Dota 2 International 2023, which will be the first ever esports team sponsorship for Ballantine's. The partnership will see Ballantine's make its debut on Tundra's new The International official jersey, which goes on sale on 6th October 2023, which will celebrate those that live the 'Stay True' lifestyle, subvert expectations, and do things their own way.
Tundra's Esports Dota 2 team are the reigning World champions, winning The International in 2022, beating the opposing team in a clean 3-0 sweep. The team has gone on to keep their crown as the DPC WEU Tour 3 top team, and they are one of the clear favourites going into the next Dota 2 The International 2023, which kick offs on 12th October and ends October 29th.
Ballantine's is a long time champion of self-expression and has a storied history of celebrating people who live life with an independent spirit and have the self-confidence to stay true to themselves, even when faced with challenge, expectation & judgement. It was Tundra's unwavering commitment to this 'Stay True' vision within their unique playstyle that led them, against all expectations, to be the crowning champions of Dota 2 The International 2022 and a perfect partner for Ballantine's.
The partnership is the latest move by Ballantine's in the esport space following their partnership earlier this year with BLAST.tv for the 10 year anniversary of CS:GO Majors in Paris. Together, Tundra Esports and Ballantine's will be launching a series of bespoke behind the scenes content that gets up close and personal with the players.
Afterwork Drinks sees Head Coach Kurtis "Aui_2000" Ling speak on his work day and share his experiences with Ballantine's. TI Dream Team where the Tundra Team, composed of Jingjun "Sneyking" Wu, Topias "Topson" Taavitsainen, Oliver "Skiter" Lepko, Neta "33" Shapira and Leon "nine" Kirlin will put together a roster of their favourites players giving insight into their picks, plus some words of wisdom Sip of Knowledge for any gamers hoping to go pro in turning their passion into their profession. Alongside this, as part of the partnership, Ballantine's logo will also be featured on Tundra's new The International jersey, as well as across Tundra's social channels, and will also be featured within the Dota 2 in-game team's flag and banners.
Carleton Curtis, Chief Executive Officer of Tundra Esports, said: "We are honoured to be the first esports team in history sponsored by Ballantine's the Official Spirit Partner of our Dota 2 roster for the International 2023. This is a brilliant opportunity for us to work together in creating exciting new content and bring fans together around the world."
Team Vitality and Lille Olympique Sporting Club Renew Their Partnership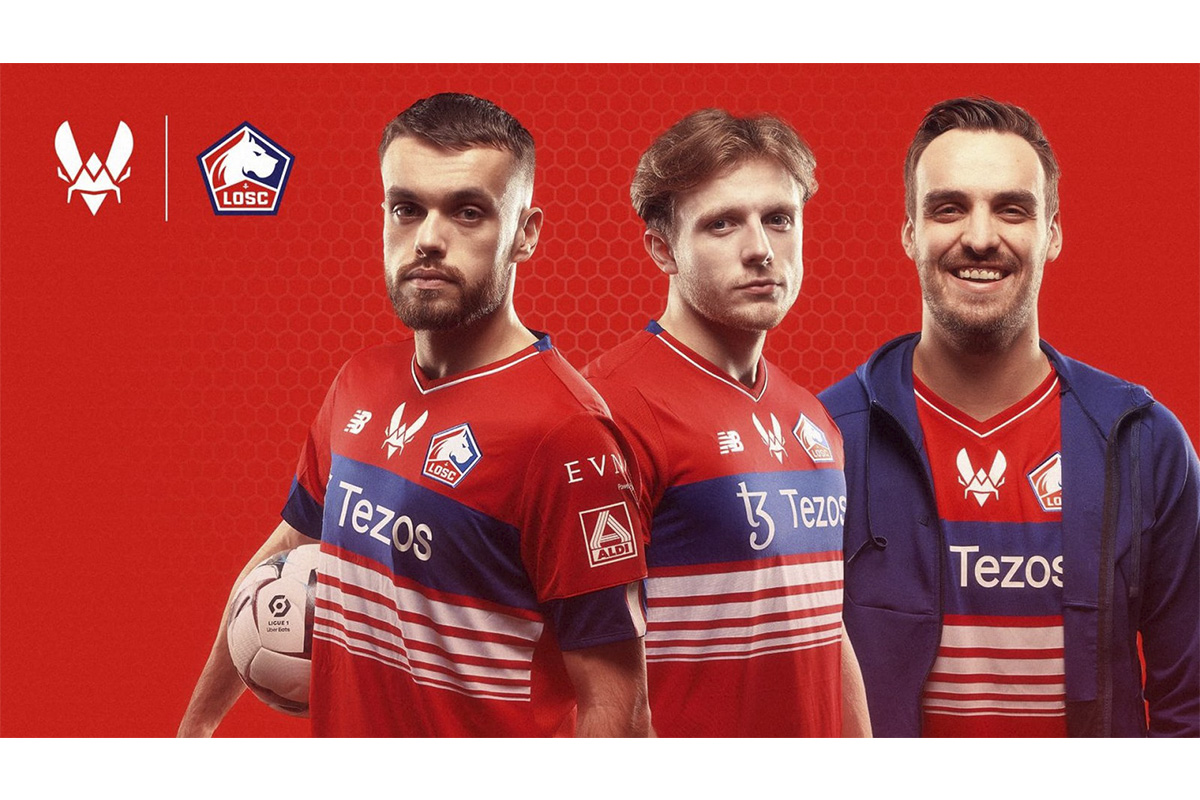 Reading Time:
3
minutes
Leading global esports organisation Team Vitality and Ligue 1 club Lille Olympique Sporting Club (LOSC), the 2021 French football champion and founding club of the eLigue 1 Uber Eats, announced the renewal of their partnership for the 2024 season. This renewed partnership solidifies the club's commitment to excellence in competition and has brought together a formidable duo that will perform on the French EA SPORTS FC 24 scene. The two French clubs have joined forces for a second consecutive year to compete in French EA SPORTS FC esports.
Team Vitality and LOSC eSports introduced Ilian Bouchi as its newest recruit to the EA SPORTS FC 24 team. Coming from the north of France, Ilian is a die-hard football fan who discovered his talent for FIFA games with his family as a child, before being scouted for his potential soon after his first competitions.
Known for his exceptional mechanics, Ilian quickly ranked amongst the top players in Europe. He will focus his talents on achieving the clubs' goals of dominating the eLigue 1 Uber Eats and taking the scene by storm. His arrival reflects the commitment of Team Vitality and LOSC eSports commitment to recruiting top young talent and remaining at the forefront of competition.
Ilian Bouchi said: "I am honoured to join a team as prestigious as Team Vitality and LOSC eSports. It's a privilege to play alongside Rocky, having followed his career when I was younger and seen them evolve as a player. As a LOSC supporter myself, I'm really looking forward to representing the club for this upcoming season. I will do my best to take the team as far as possible."
Team Vitality appointed Johann Simon, better known as "Maniika", as coach of the team. The ex-professional player has over a decade of experience in FIFA games and has participated in several World Cups with several titles to his name including, eLigue 1 Champion (2017) and Dreamhack Champion (2016). This season will be the beginning of his new path into coaching. Finally, Olivier "NephaleM" Morizet takes on the role of Team Manager to support the team throughout the year.
Johann "ManiiKa" Simon said: "I am delighted to start this new adventure, particularly for a huge organisation like Team Vitality and a club like LOSC! I can't wait to work with the team and help them conquer eLigue1."
Just like last year, the two clubs are keen to stand out during eLigue 1 Uber Eats with the ultimate goal of winning the league and qualifying for the FIFAe World Cup.
The team will continue to wear the Team Vitality x LOSC mixed jersey with the colours of red and white which stands as a symbol of the collaboration. The team will also continue to train at Team Vitality's V.Performance bootcamp, in the famous Stade de France. They will also have access to the prestigious Domaine de Luchin training centre and headquarters of LOSC.
"Signing LOSC for a second year is an incredible opportunity for our two clubs. LOSC is a club that shares our vision of excellence in competition, whether that is in esports or traditional sports. We can't wait for the season to begin to see this new duo evolve together," Nicolas Maurer, CEO & Co-founder of Team Vitality, said.
"We're delighted to renew our collaboration with Team Vitality who are one of Europe's leading esports organisations, after a successful first year together. Team Vitality is an ambitious organisation, and so is LOSC! We're all competitors, and by combining our strengths and shared values, we look to achieve our highest goals. We welcome Ilian and Maniika who'll join Rocky and the team. We hope they have a great season in EA Sports FC esports," Olivier Letang, President and CEO of LOSC, said.
LEC Introduces Sporting Financial Regulations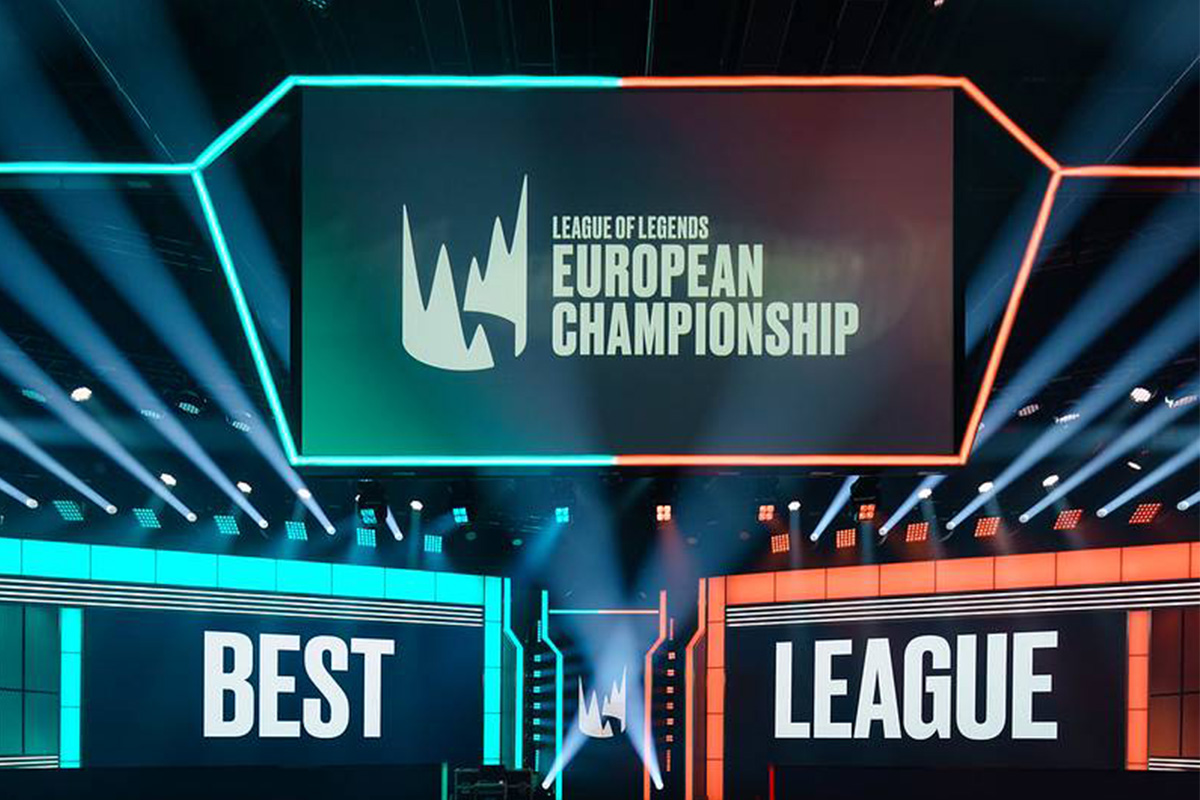 Reading Time:
2
minutes
To support the long-term financial stability and competitive balance of the LEC, the league is going to introduce new financial regulations – known as Sporting Financial Regulations (SFR) – for the start of the 2024 LoL Esports Season.
The LEC SFR will encourage teams to maintain the total sum of its five highest-paid player salaries below a certain threshold, with teams exceeding the threshold having to pay an excess fee (SFR Fee).
In doing so, the LEC seeks to create a financially sustainable environment for its pro players, partnered teams, and the league itself, allowing all parties to grow at a healthy and scalable pace, and protect the ecosystem from unsustainable spending practices. In addition, the framework will support the league by creating a better competitive balance and more engaging competition, further enhancing the experience for players and fans.
"In the current economic climate, we are dedicated more than ever to creating a sustainable future for our players, teams, and the LoL Esports ecosystem in EMEA as a whole. The LEC SFR, which will come into effect from the beginning of the 2024 Season, is one way in which we're continuing to work towards our goal of long-term financial sustainability. By doing this, we aim to encourage teams to operate more sustainable businesses to provide job security for players and ensure we serve our fans for decades to come," said Maximilian Peter Schmidt, Director of League of Legends Esports EMEA.
SFR will encourage each team to maintain the total sum of salaries (known as SFR Spend) paid to the top five highest-paid players in a team within a certain range. The range includes both an upper spending threshold (SFR Threshold) and a lower spending threshold (SFR Floor), with the lower spending threshold amounting to 50% of the SFR Threshold. Meanwhile, the SFR Threshold is calculated based on a number of considerations, including LEC player salaries, League Revenue Pool of the current and forecasted years, team financial data – such as revenue and expenses – and other market indicators. Teams that exceed the SFR Threshold will be imposed with an SFR Fee.
An exception will be made to teams if a player enters into a contract with the team either during or before the end of the 2023 LEC Season Finals. In this instance, the SFR Spend will be reduced by one-fifth of the SFR Threshold or the actual salary amount; whichever is lower.
The policy will be introduced starting from the 2024 LEC Global Contract Start Date (21 November 2023), with the first cycle running until the 2024 LEC Global Contract End Date (18 November 2024).