Windmills is free to play exclusively on GX.games, months ahead of other platforms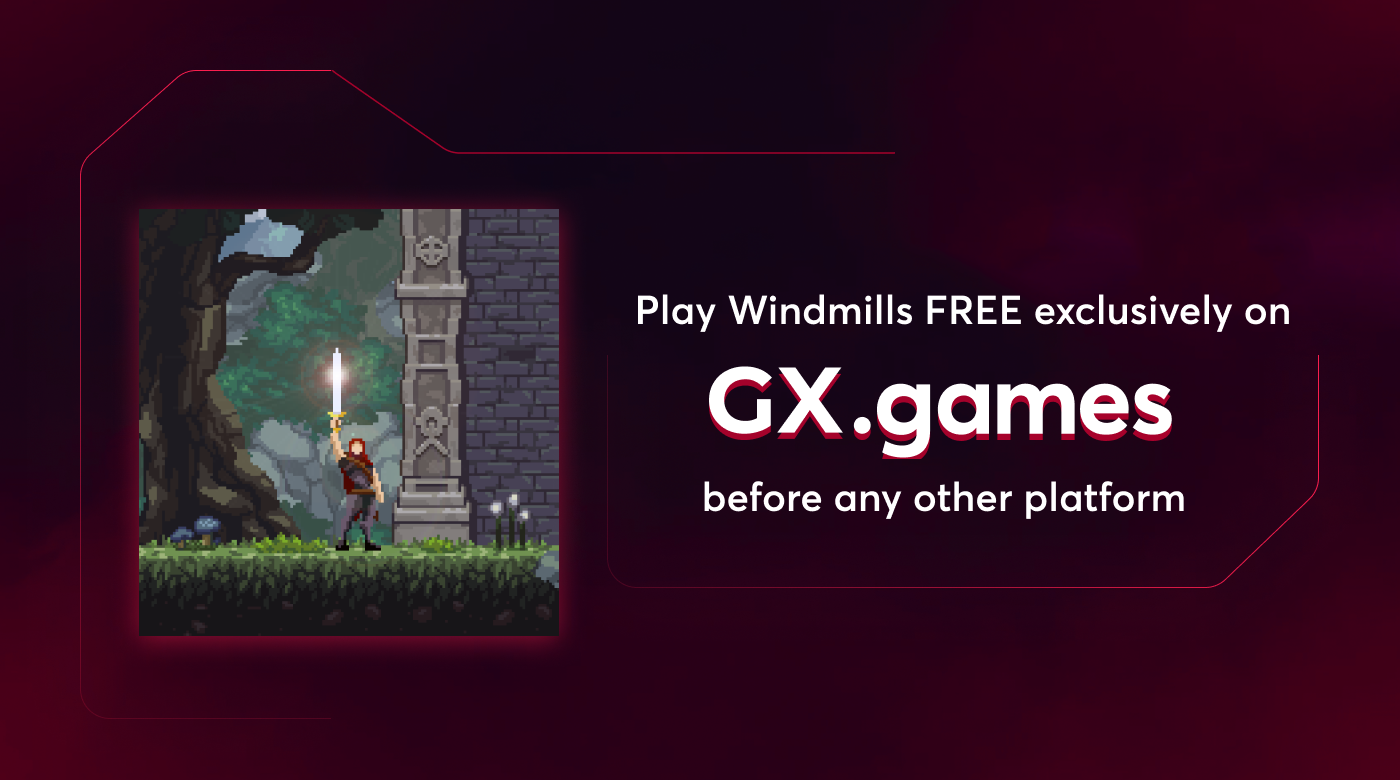 Reading Time:
3
minutes
Getting your hands on high-end indie games for free is awesome. But what's even sweeter is being able to play those games before everyone else. That's why, GX.games – a platform full of indie games for you to play, is introducing its first exclusive game, Windmills, available now through to December, before being released on any other gaming platforms.
Lovingly crafted over almost two years by Greek developer Dimitris Locke, under the guise Poor Locke, Windmills, is a story-rich, combat-focused metroidvania, forged in the spirit of games like Dark Souls and Elden Ring. The pixel-art platformer also features mechanics and easter eggs that will no doubt appeal to fans of the popular ninja-themed action-adventure game, The Messenger.
Like all the free indie games on GX.games, Windmills has been beautifully crafted using GameMaker, the fastest and friendliest cross-platform game development technology. Alongside Opera GX, the world's first gaming browser with over 17 million users, GameMaker and GX.games are part of an ecosystem dedicated to supporting creators and developers, while providing gamers with exclusive access to uniquely original and creative games.
"The games available on GX.games are cool indie games that you can dive into whenever you have a break or some spare time. This is why millions of GX.games users have already experienced top-end indie games like Chronicon, Seals of Bygone, Tunnel of Doom, Totemlands and Dyo for free, since we introduced monthly free games back in the summer. For October, we're taking things to the next level and giving users exclusive access to Windmills, before its launch on other platforms next year" said Mattijs de Valk, VP Content Acquisition at Opera. "Offering Windmills exclusively, demonstrates the unique strength of the GX.games, GameMaker and Opera GX ecosystem, which has been forged to support creators throughout every step of the development process and connecting those games straight into our audience of over 17 million gamers on Opera GX" he added.
In addition to Windmills, GX.games has also added Chronicon (10/10 Steam) – an expansive, fantasy-based APRG that will appeal to fans of Diablo or Torchlight. In Chronicon, players must discover the magical device known as Chronicon, which allows them to travel into the souls and memories of fallen heroes and unlock epic adventures where loot and monsters await.
Every two-weeks, GX.games adds a new top-notch and fantastic indie game to the platform which has been created using GameMaker, which users can play for free as much as they like for up to three-months. Currently, users can get free access to popular tiles such as Seals of Bygone, Dyo, Tunnel of Doom and Textorist.
To experience these games for free,  users will need to open or download Opera GX – the gaming-centric version of the Opera browser. They can then access GX.games by navigating to the website or directly from the GX Corner in the browser. They can start playing games, including the premium indie titles instantly, without the need to create an account or to download any of them.
GX.games is also home to hundreds of awesome games which have been created and shared on the platform for free using GameMaker, the multi-million downloaded 2D game development engine that is part of the Opera Gaming family.
Opera GX was built with gamers in mind. The browser offers tons of visual customization options, sounds, ability to control your hardware's RGB lighting and includes unique features like CPU, RAM, and Network limiters, to prevent lag so games run smoothly, while also introducing Discord and Twitch in the sidebar to ensure players don't miss a beat.
BGAMING DONATES $5,000 TO UKRAINE CHARITY FOLLOWING ICE LONDON PLEDGE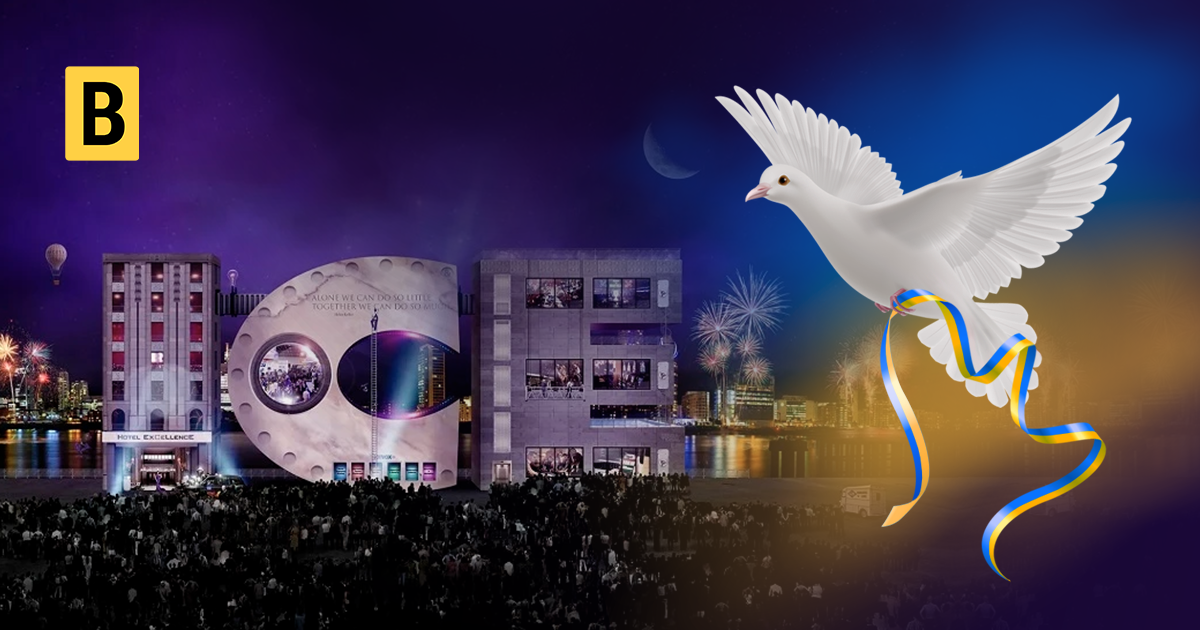 Reading Time:
< 1
minute
iGaming content provider BGaming has donated $5,000 to UNITED24, a charity raising money for medical aid and critical needs in Ukraine.
At this year's ICE London, the fast-growing firm gave visitors the chance to receive merchandise featuring designs by renowned London artist Thumbs.
As an alternative they pledged to give $50 to the charity instead, which more than 70 generous partners opted to take up.
After boosting the final amount, BGaming has now pledged to continue its fundraising drive at IGB Live! Amsterdam, SBC Barcelona, and SiGMA Malta later this year as part of a commitment to 'create positive change'.
UNITED24 was set up by the Ukrainian government to provide a secure platform for donors to raise funds for medical aid, defence and demining and rebuilding Ukraine.
Currently, they are running two medical aid projects which seek to raise money for more urgently needed ambulances in the war-torn country.
At the time of writing, it is estimated more than 8,000 civilians have been killed in the conflict, while more than 13,300 are believed to have been injured.
Catherine Puteiko, CMO of BGaming, said: "Small acts of kindness can have a big impact on the world, from caring for others to creating positive change. BGaming's recent charity initiative at the ICE London exhibition was a shining example of this ethos.
"Our partners had the option to donate to a worthy cause or receive our branded merchandise, and we're thrilled to share that this simple initiative raised 5000 dollars for victims of war in Ukraine. Let's continue to think big and act small to make a positive impact on the lives of others!"
PRESS STATEMENT OF PAGCOR REGARDING OFFSHORE GAMING OPERATIONS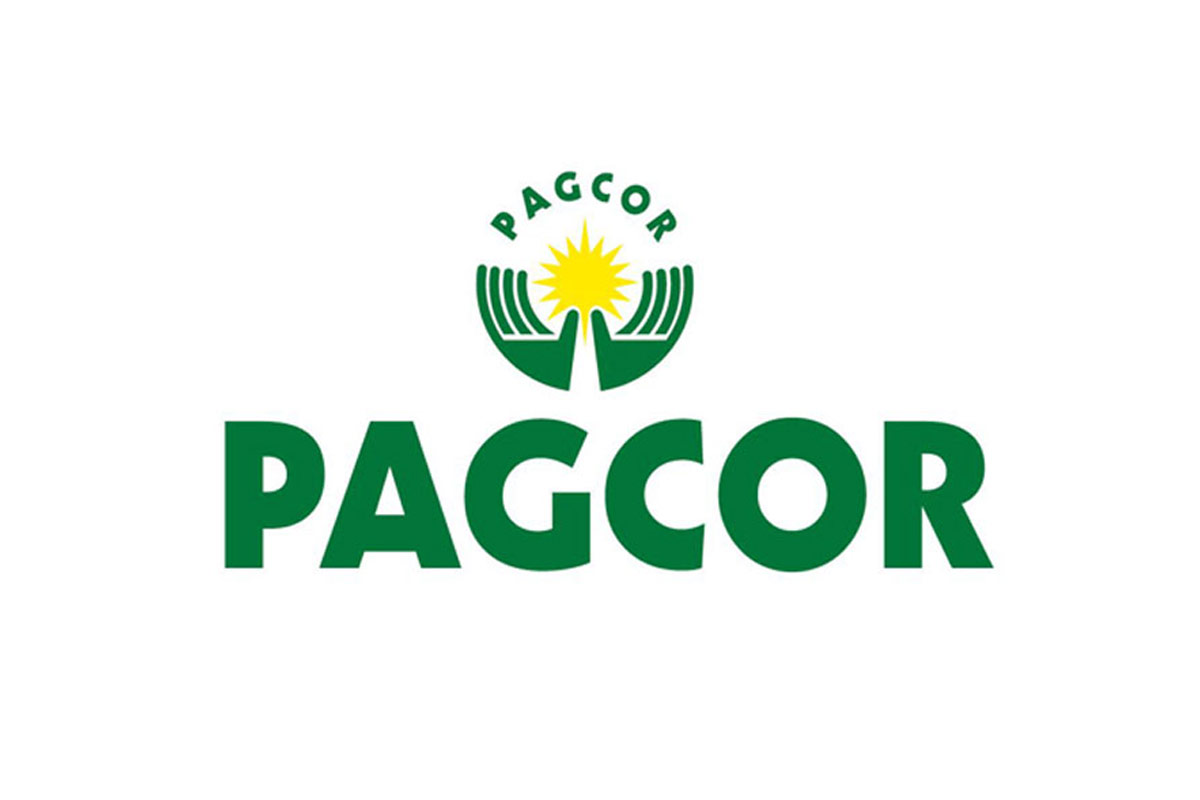 Reading Time:
< 1
minute
Senate Ways and Means Committee Chairman Sherwin Gatchalian presented the chairman's report which cited that the risks of allowing the continuous operations of offshore gaming operations outweigh their benefits to the country. Citing R.A. No. 11590, he further states that offshore gaming should be shutdown, now that there is no third-party auditor monitoring their income.
The Philippine Amusement and Gaming Corporation (PAGCOR) would like to reiterate its firm commitment to uphold the integrity of the gaming industry in the Philippines, including offshore gaming.
After determination of Global ComRCI's default in its obligations and commission of unlawful acts under R.A. No. 9184, a Notice of Decision to Terminate the Consultancy Contract was served to third-party auditor Global ComRCI on March 9, 2023, effective upon thirty (30) days from receipt thereof.
PAGCOR is now in the process of engaging a capable and reputable third-party auditor who can independently and accurately conduct verification of the offshore gaming licensees' gross gaming revenues.
Further, PAGCOR reassures the public that to maintain the integrity of regulated gaming in the country, the state-run firm will not hesitate to impose appropriate sanctions or penalties to erring licensees or service providers. We will ensure that all revenues from regulated gaming will continue to support the government's nation-building efforts and uplift the lives of Filipinos.
OnAir Entertainment™: Flexibility of more providers vs. Exclusivity with a single provider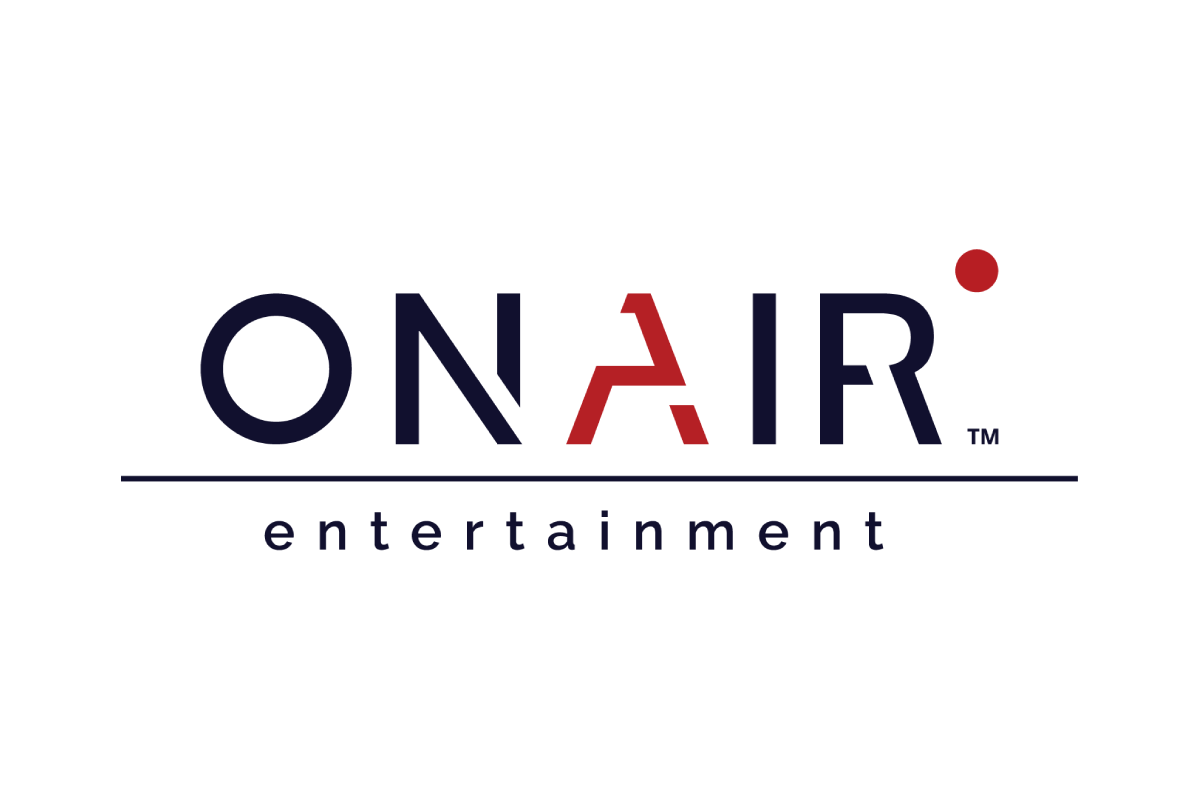 Reading Time:
2
minutes
OnAir Entertainment™️, the go-to live casino games provider, has added their voice to the increasing industry concern regarding the negative impact of exclusivity deals within the live casino space.
There has been a growing discussion around the impact of exclusivity deals on operators and platforms, with OnAir Entertainment™ believing that one supplier setups create several limitations for operators. Limitations arising from exclusivity push players to find additional options from more diversified live casino offerings. It's known that players prefer websites with more content choice, allowing them to search for the games they want to play – player freedom is vital to maximizing cross-sell and therefore increasing platform revenue.
Do exclusivity agreements truly fulfil the promises and needs of the industry? Markets need to change rapidly, adapting to new and more restrictions on operators, which requires sufficient flexibility and creativity. Can an agreement set in stone, determined by a single supplier and based on a rigid commercial model, be flexible to a regulatory landscape that is constantly shifting and help operators to be competitive?
Given the global nature of the biggest operators, multi-supplier deals also mean that they can test out different games across markets and not be forced to stick with one product globally. Less exclusive deals allow operators to be much more agile when operating internationally, as localization needs must not be ignored. A key part of OnAir Entertainment's™ product offering is the ability to input customizable elements within their digitally branded and localised environments so that operators can reinforce and scale their brand together with OnAir Entertainment's™ tech. While also using reasonable commercial terms so our operators can test audience response in branded environments with low risk before committing to more sizeable projects.
There is no doubt that the variety of live casino suppliers continues to grow, causing increased industry competition and that this competition pushes continued innovation within the iGaming industry.  It is this belief in constant innovation that is at the core of all OnAir Entertainment's™ operations. By continuously developing improvements in UI design, 3D animations, allowing for localization and the incorporation of brandable elements – OnAir Entertainment™ hopes to increase user engagement and player experience.
Seval Alev Kaya, Director of Business Development at OnAir Entertainment™, said "Innovation is at the heart of our operations, and our main priority is to provide maximum flexibility for our clients. Operator differentiation is directly linked to content diversity and harmony. We see that many operators are trying to widen their audience by adding more casino vendors, especially in live casino space in order to reduce the need for a single vendor that comes with unfavourable terms, high costs, and limitations. We are the alternative solution with a service-minded approach, invested in our client's growth."