Antstream Arcade partners with Neo Legend for a new take on retro arcade gaming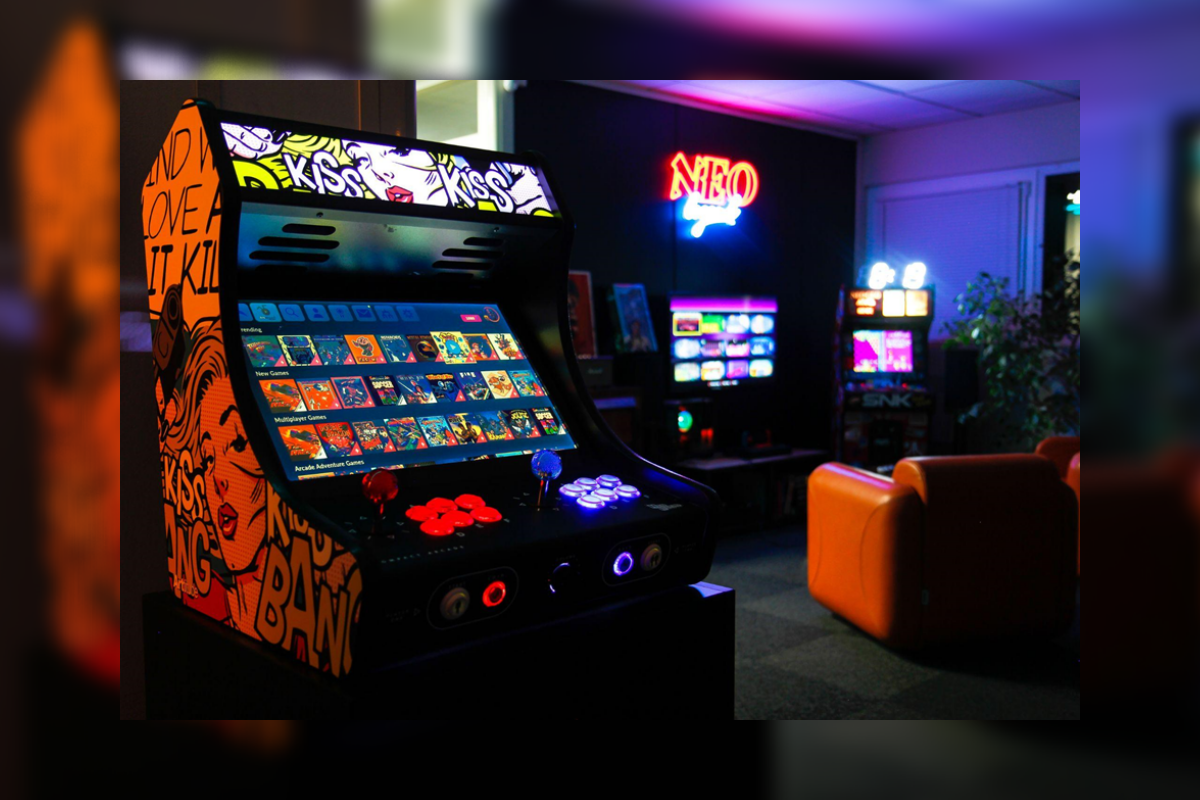 Reading Time:
2
minutes
Global cloud gaming leader Antstream Arcade has partnered with Neo Legend, the reference brand of arcade machines based in Paris to create a new generation of gaming machines. Combining iconic content with cutting edge cloud gaming technology, these new machines will allow players to access over 1500 titles from the world's largest library of playable games.
The partnership marks the first time a cloud based gaming service has been integrated into custom devices. Neo Legend is creating four different machine models in partnership with Antstream Arcade, including Compact, Classic and Vizion arcade cabinets. The machines provide players with a way to enjoy Antstream's games as they were originally intended, right down to classic arcade controls. Each machine comes with one-year of premium membership to Antstream Arcade and access to exclusive Neo Legend tournaments through the Antstream Arcade platform. 
Commenting on the partnership, CEO of Antstream Arcade Steve Cottam said: "Antstream Arcade has always been a driving force behind the preservation of games. We give gamers around the world free access to over a thousand games from the arcade era and beyond, making the games of the past more accessible than they've ever been before. But we know that there are plenty of retro fans out there that want to experience these games in a way that is as close to how they were originally released as possible. These machines are a love letter to these retro fans, combining the best of gaming history with modern cloud gaming, and we look forward to working with Neo Legend to make this a reality."
Antstream Arcade gives players access to the largest library of games of any cloud gaming service, with iconic classics including Space Invaders, Pac-Man and Mortal Kombat and titles licenced from Disney, Warner Brothers, Taito, Atari Bandai-Namco, and a huge range of smaller indie developers and IP owners from across gaming history. Players can also enjoy games in new ways thanks to special challenge modes created by Antstream, they can participate in weekly tournaments on the platform, and compete against each other on global leaderboards. 
This partnership will also see Antstream Arcade be available on Neo Legend's "Neo One" home arcade machine, allowing owners to enjoy over 1500 ad-free games from Antstream Arcade's library with authentic arcade hardware. 
Cozy Garden Sandbox Simulator Garden In! is out today!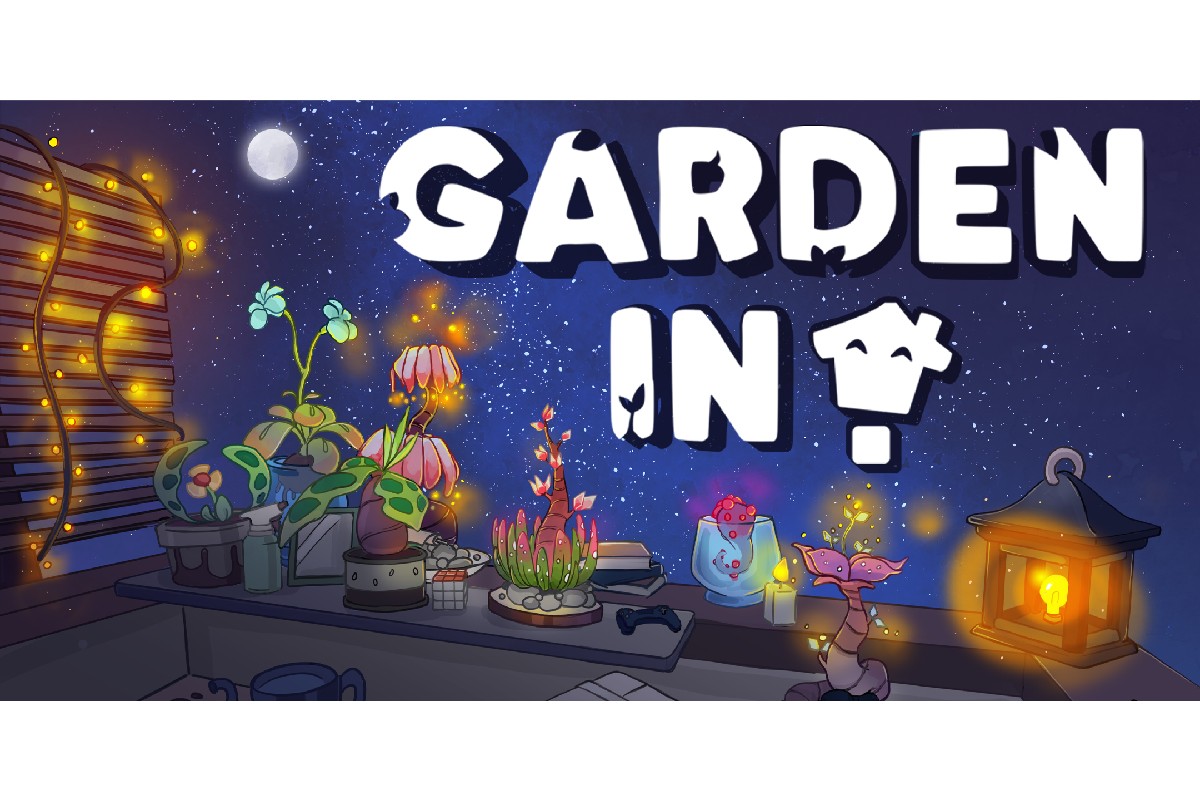 Reading Time:
< 1
minute
Today, Italian developer Dramatic Iceberg and Finnish publisher Bonus Stage Publishing are very excited to finally open the doors to your own dream gardens full of cuteness and warmth in the form of their latest endeavour, the wholesome garden sandbox simulator Garden In! 
The game's designer Tommaso Verde is already teasing the players with content to come after the release: "Now that our whole team has been working with the game for a long time, we're excited to see all the gardens blooming soon around the world. We are nowadays good at exploring the world of plants and the whole team is constantly pushing for new plants and designs, so Garden In!'s community will soon see a lot of updates as well!" 
Garden In! is published by Finnish Bonus Stage Publishing, and the title is their first cosy game to come out. "It has been great to work with Dramatic Iceberg's talented team and to see how the game has evolved from what we first saw to a full and finished quality product. We are seeing a great demand for cosier games on PC, and we're lucky to have an investor with a like-minded world view working with Garden In!" says Sami Mikkola about the partnership with the developers and the games investor Double Jump Capital.
The game is out on Steam, Epic Games Store, and GOG today, January 26th at 2PM CET. The price is 9.99 USD/EUR or 7.99 GBP, and to celebrate the release there will be a discount of 10% for the first 7 days, until February 1st.
The game will be available in English, Italian, German, French, Spanish, Portuguese, Chinese, Japanese and Korean
Release for other platforms are in the planning and should happen in the near future.
Flexion Signs Agreement with Fingersoft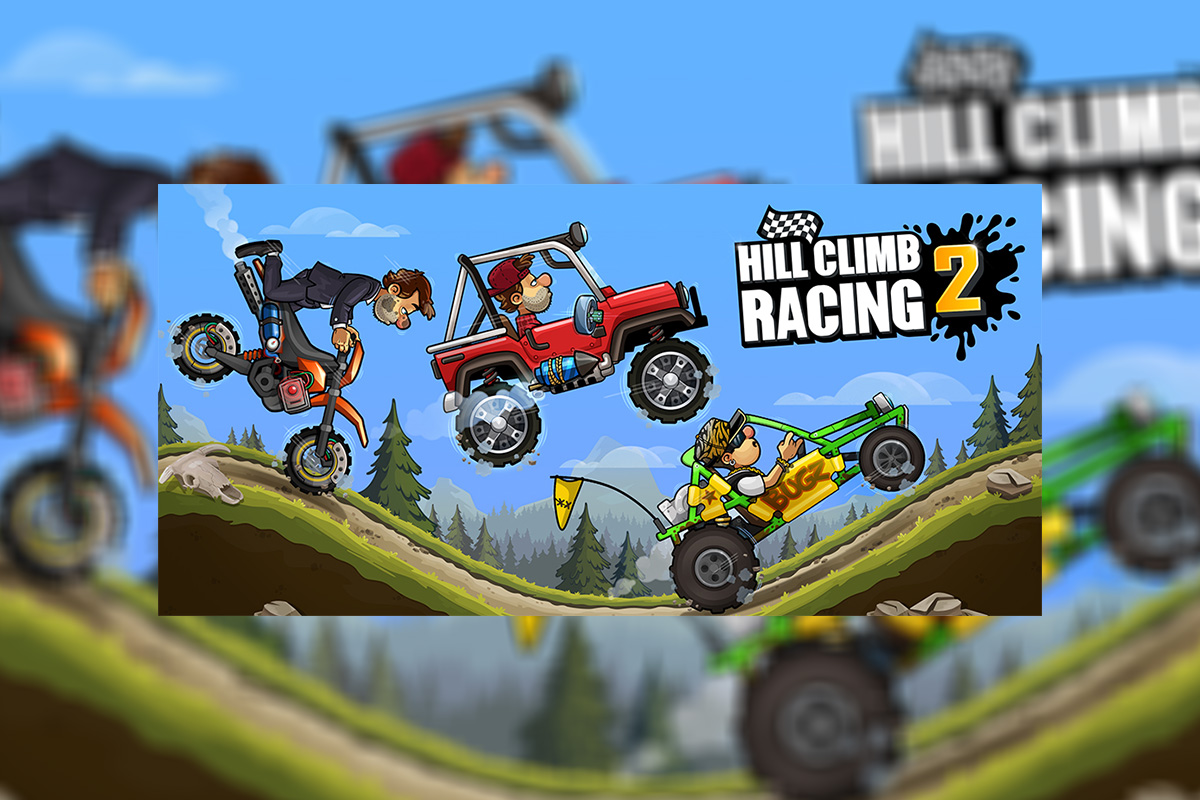 Reading Time:
< 1
minute
Flexion, the games marketing company, has signed an agreement with Fingersoft to publish the developer's worldwide hit mobile casual games Hill Climb Racing and Hill Climb Racing 2 on the alternative app stores. Flexion will distribute the games on the Amazon Appstore, ONE store, Samsung Galaxy Store and Huawei's AppGallery in Q2 2023.
Hill Climb Racing and Hill Climb Racing 2 combined have accumulated over two billion installs and over €180M in net revenue across all its mobile platforms. Flexion's distribution services will add revenue and new players from the alternative app stores through monetisation, platform relations and new user acquisition. There will be little upfront cost or work being required of the Fingersoft team. For Fingersoft, the partnership with Flexion represents an opportunity to improve their brand and product recognition, and reach new users outside its existing distribution channels.
"Flexion is adding an average of 10% to a game's Google Play revenue by taking it to the alternative app stores. We have more than 100 people with expertise and experience, and technology in growing revenue and audiences on the alternative app stores. No one else can offer this. We can't wait to make Fingersoft's hit games climb even higher," Jens Lauritzson, CEO of Flexion, said.
"The alternative distribution market has traditionally been difficult to evaluate for both developers and investors due to the lack of official performance data. But the strong growth in Flexion is an indication that the alternative app stores have reached such a level that even the biggest independent developers like Fingersoft are starting to take an interest," Jens added.
These are the most successful new games in Germany in 2022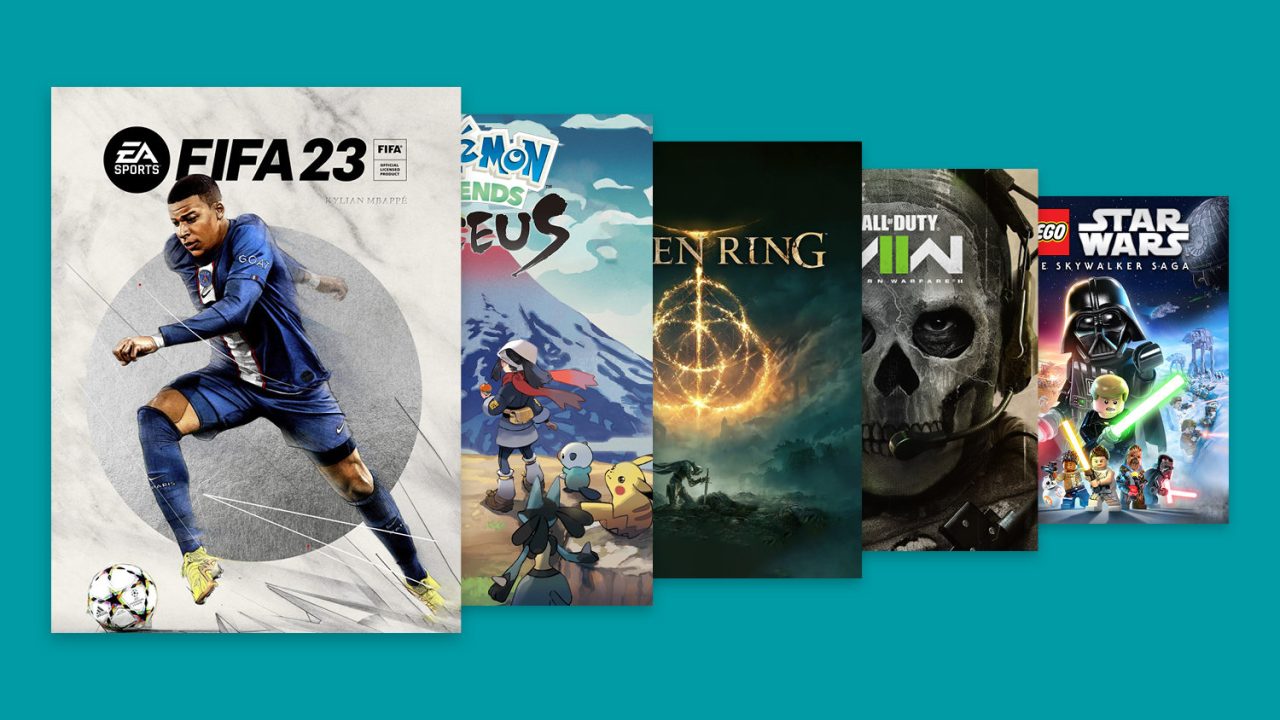 Reading Time:
2
minutes
Be it exciting sports games, games for the entire family, epic journeys into fantastical worlds, or action-packed adventure – 2022 offered a wide range of video game titles to choose from. This can be seen in the German annual charts for the bestselling PC and console games that were released in 2022. The hit sports game 'EA SPORTS FIFA 23' (Electronic Arts) captured first place in the list of bestselling new game releases in 2022. Another major success: 'Pokémon Legends: Arceus' (Nintendo) from the popular Pokémon series for the Nintendo Switch. This action role-playing game took second place in the list of bestselling games for the year just ended. Third place in the German charts for 2022 was secured by the award-winning open-world game 'ELDEN RING' (Bandai Namco Entertainment), which was the result of a collaboration between game developer Hidetaka Miyazaki and author George R. R. Martin. Just two months after its release at the end of October 2022, first-person shooter game 'Call of Duty: Modern Warfare II' (Activision) made it into fourth place. It was followed in fifth place by the action-adventure game 'LEGO Star Wars: The Skywalker Saga' (Warner Bros. Interactive Entertainment), whose missions are based on the most important events from the nine 'Star Wars' films.
The 20 bestselling PC and console games in 2022:
Information on the annual charts
The annual charts for 2022 list the games released that year for PCs and game consoles that were most often sold – physically and digitally, across platforms – in Germany in 2022. The data is gathered by Games Sales Data (GSD), a platform operated by the Interactive Software Federation of Europe (ISFE). Digital sales of Nintendo titles from the Nintendo eShop are not included.