When esports athetes retire – what happens?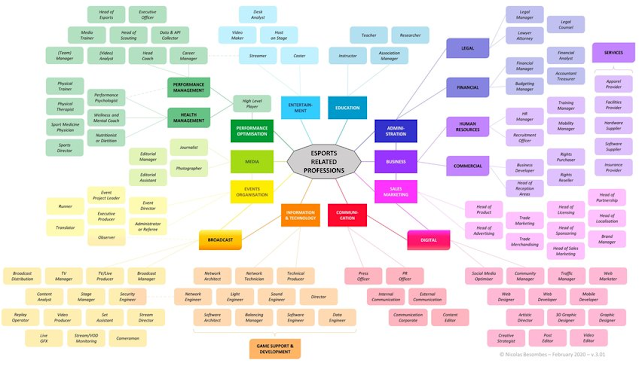 Reading Time:
2
minutes
Many Esports players retire early in their lives, usually in their late thirties to their early forties. This is due to Esports professionals' requiring rapid reactions and quick thinking.which, when athletes reach their thirties, most athletes experience their reflexes and mental clarity deteriorate.
Many athletes choose live streaming, Esports game commentary, or esports administration as worthwhile careers once their competition days are over. Many of these streamers succeed in becoming very wealthy by sharing their personalities and playing video games online. Streamers are people who want to become famous for their personalities and gaming ability. They come from a variety of backgrounds.
However, the awards, such as Provincial and Protea Colours, which athletes can earn through Mind Sports South Africa (MSSA) equip athletes with the necessary opportunity to acquire bursaries to study further at a tertiary educational level.
Such opportunity allows athletes to become experts in their field and earn far better incomes than what a retired athlete would earn on playing experience alone.
By studying further, esports athletes are then able to enter many more fields which will aid and assist esports to a far greater degree.
MSSA thus assists BRUSA Sports – a global scholarship agency, assisting students of all sporting, gaming, academic and cultural strengths in attaining scholarships to their dream universities in the USA or Canada.
There is a great deal of competition amongst colleges in the USA for students. Colleges have long used scholarships to persuade top athletes to study at their school, thereby improving their performance in competitions and appealing to a larger number of potential students. With the explosion of Esports, colleges are now offering scholarships to Esports athletes. These scholarships can vary between partial tuition through to a full ride where everything is covered.
BRUSA Sports helps families from start to finish, through all the intricate steps that are required in the total admissions process to reaching a globally recognised university in the USA or Canada.
All in all, finding the most affordable route to gaining an education and playing your Esports at some of the highest levels in the world.
Williams Esports Announces eNASCAR Driver Line-up and New Livery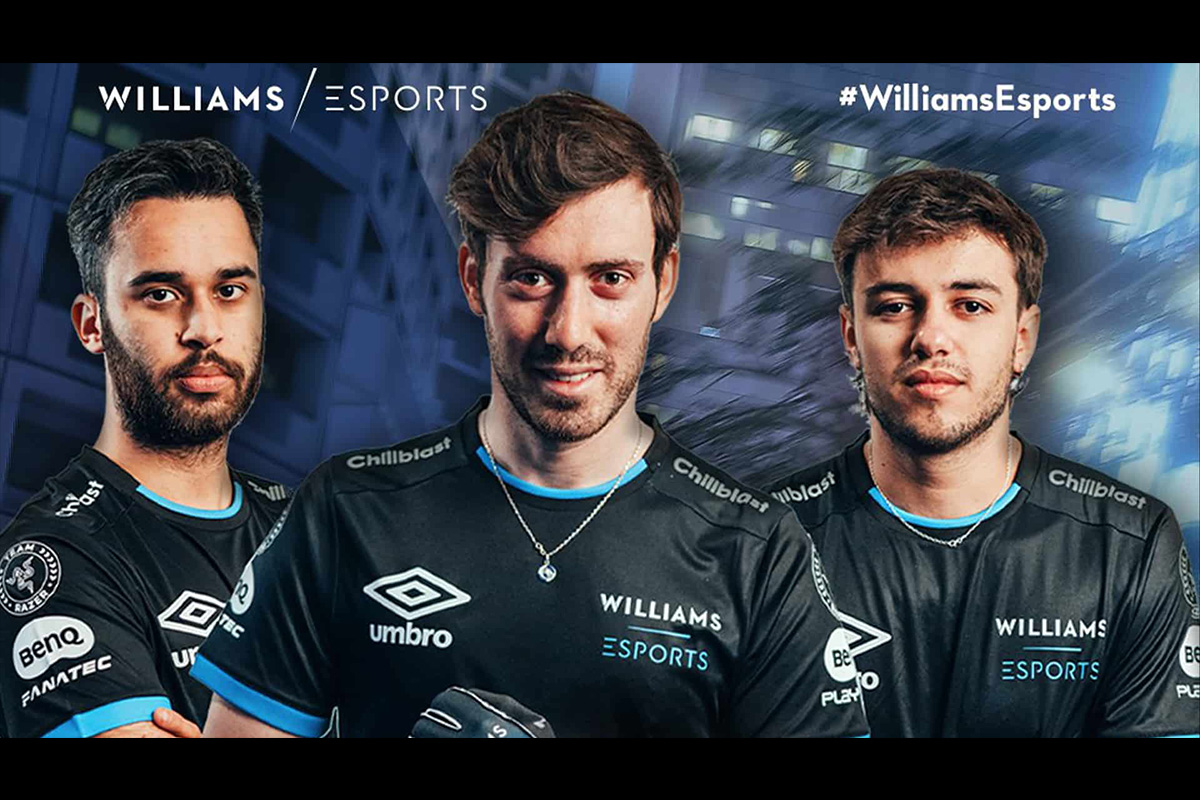 Reading Time:
2
minutes
Williams Esports has announced that they have retained both their drivers ahead of the forthcoming eNASCAR Coca-Cola iRacing Series 2023 Series.
Donovan Strauss and Vicente Salas will look to continue their progression in eNASCAR after a solid first season representing the team. Strauss was the 2022 eNASCAR Rookie of the Year after his consistent performances secured him automatic qualification for the 2023 season, while Salas qualified from the eNASCAR Road to Pro Contender Series, winning the first race of the series at Phoenix in early November.
The eNASCAR team will be sponsored again by Duracell, with a custom livery showcasing the iconic coppertop of a Duracell battery. Contested over twenty rounds, this year's Championship will be streamed live on the Williams Esports Twitch channel for each race. The first event is to be held at LA Coliseum on January 31.
Steven English, Director of Esports at Williams Racing, said: "We are delighted to welcome back both Donovan and Vicente after a great first season with the team which saw a number of top 10 finishes for both drivers.
"It is now time for us to go from strength to strength in the series and show our credentials as one of the best teams in the competition. I have full faith that this will be a standout season for the team."
Vicente Salas, eNASCAR Driver at Williams Esports, said: "I feel more prepared than I've ever been for this year. Running contender helped me learn what I need to do better and it showed me I can really run up front. Consistency and playing the long game will be key. I feel blessed to return to Williams Esports and I cannot wait to get after it."
Donovan Strauss, eNASCAR Driver at Williams Esports, said: "I'm very honoured to have another shot with Williams Esports in the eNASCAR Coca-Cola iRacing Series in 2023.
"The biggest thing I'm focused on this year is my mental game. If I can stay on the right track with that, I have hopes of contending for the playoffs. I'm looking forward to continuing to improve my craft in the series and bring in good results for our team in 2023."
UKETC Announces Leadership Changes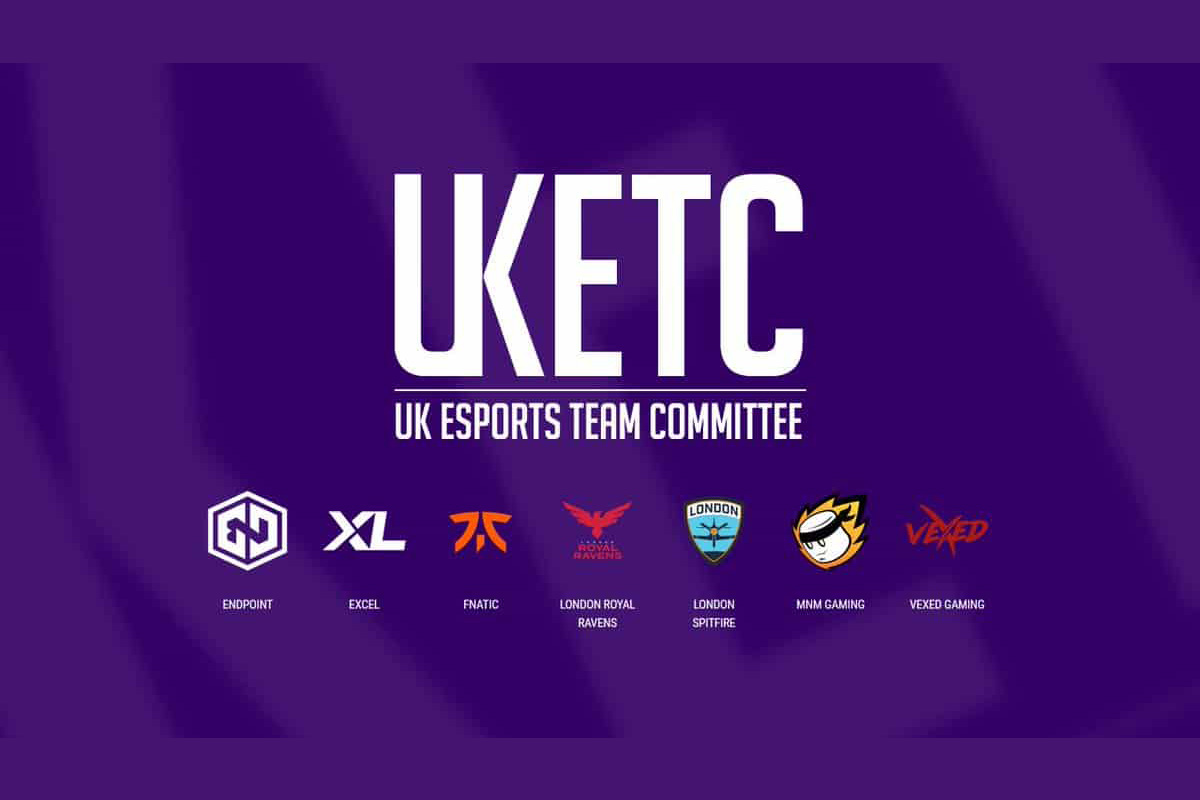 Reading Time:
< 1
minute
The UK Esports Team Committee (UKETC), a collective of UK based esports teams, formed in 2021 as a committee of like-minded individuals, with the aim of progressing and growing the UK esports industry, and representing the voice of teams within wider industry discussions, has announced a change of leadership with immediate effect.
Daniel Chung (COO and co-founder of MNM Gaming) and Jeff Simpkins (COO of Resolve Esports) have been voted by the Committee to the roles of Chair and Vice Chair respectively, for 2023.
Daniel and Jeff are both founding members of the UKETC, and their experience with their respective organisations as well as seeing the development and growth of the UKETC since its creation will be beneficial going forward.
Oliver Weingarten and Stuart Brown have now stepped down from their roles as Chair and Vice Chair respectively. However, they will both remain members of the Committee.
"It was a privilege to be initially elected to Chair by my peers, and I feel in a short space of time we have shown that the teams can work together for a common goal – to improve the infrastructure of esports. There is a lot more work still required, many issues to be tackled, but the foundations are in place and I know that Dan and Jeff are well placed to continue to make strides, and will have the full support of all the members," said Oliver Weingarten.
"It's an honour to be elected by my peers to represent the UKETC as the Chairman. Olly and Stu have done a fantastic job moving the UKETC's forwards to reach our goals. With Jeff taking on the role of Vice Chair, we will continue to build on the UKETC and improve esports for UK teams," Daniel Chung said.
Results: 2023 Northern Cape Online Championships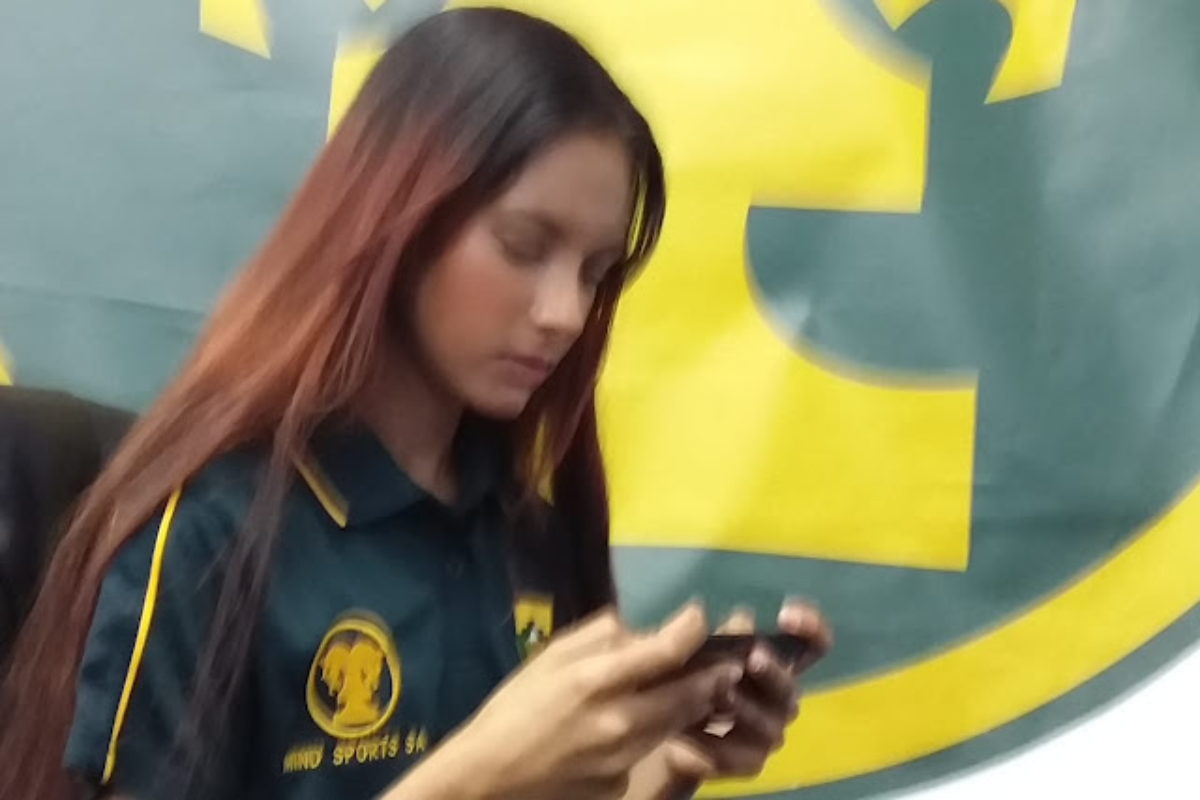 Reading Time:
2
minutes
Even with load shedding causing frustration among both athletes and officials alike, Mind Sports South Africa (MSSA) was able to still host a verys successful championship were all participants were able to compete and, most of all, have fun.
With the "competent" South African government stating that South Africa will have load shedding for the next two years, MSSA is already reviewing its policies in regard to load shedding and its online championships.
Load shedding has a huge impact on esports, and may end up causing online console and pc gaming to become elitist as only those who are substantially financially advantaged will be able to compete. It may also result in mobile esports becoming more popular.. A continuous and consistent electricity supply is vital to South Africa developing as a major esports nation.
Nevertheless, MSSA is more than happy with the results from the 2023 Northern Cape Championships.
There were no less than seven (7) provinces represented, and more importantly, there were more females participating since 2020. Of the 22 athletes who earned Provincial Colours, 7 of such athletes are females.
Special mention must be made of Karli Roodt (Middelburg Hoërskool) who is the first female champion in the esports title of Rocket League to earn Mpumalanga Provincial colours. Karli also qualifies for National Team Trials, and may very well end up in the National Squad and/or Protea Team.
The female esports team, VYBN Females, also had a good showing in the CSGO esports title. The team has now earned Provincial colours as well as qualifying for National Team Trials, and may very well end up in the National Squad and/or Protea Team. Of course, CSGO is just  one of the six titles which MSSA has entered to contest at IESF's 15th World Championships.
IESF's 15th World Championships will be played to the following titles:
Counter-Strike: GO (CSGO)
Counter-Strike: GO (CSGO) – Female division
DotA 2
eFootball
Mobile Legends, Bang Bang
PUBGM
Tekken 7
The winners of the 2023 Northern Cape Online Championships are:
Title
Name of player/team
Club
Colours awarded
Clash of Clans
Martin Venter
Hoër Volkskool Potchefstroom
North West
Clash Royale – Premier
John Kim
Middies
Mpumulanga
Clash Royale – Premier – Female
Leone Loftus
Masters of Mind Sports
Free State
Clash Royale
Tshwarelo Tshwane
Knights Mind Sports Club

CS:GO – Premier

ZAG CS

ZAG Academy

Josh Chapman
Western Cape
Sebastian Montoya-Pelaez
Western Cape
Michael de Villiers
Western Cape
Josh Orelowitz
Western Cape
Thomas Venables
Gauteng

CS:GO – Premier – Female

VYBN Females

ZAG Academy

Paula van Vuuren
Western Cape
Chloe Wilson
Gauteng
Rialet van Jaarsveld
Gauteng
Nicky Muller
Gauteng
Alexandria Kruger
Mpumulanga
FIFA 23 – Premier
Antonie Botes
Hoër Volkskool Potchefstroom
North West

PUBGM – Premier

Team eFx

Team eFx

Sulaimaan Musthan
KwaZulu Natal
Jared Rubly
Gauteng
Jarrod Pretorius
Gauteng
Richard Henry
Eastern Cape
Rocket League – Premier
Nick Matzopoulos
ZAG Academy
Western Cape
Rocket League – Premier – Female
Karli Roodt
Middies
Mumulanga
Rocket League – High Schools
Maree van der Merwe
Hoër Volkskool Potchefstroom
Tekken 7
Jonathan Brown
Team Playbell
Western Cape
Sportsmanship Award
Desiree Botha
Middies