Thought Leadership with Donna Kelly, Chief People and Culture Officer at Push Gaming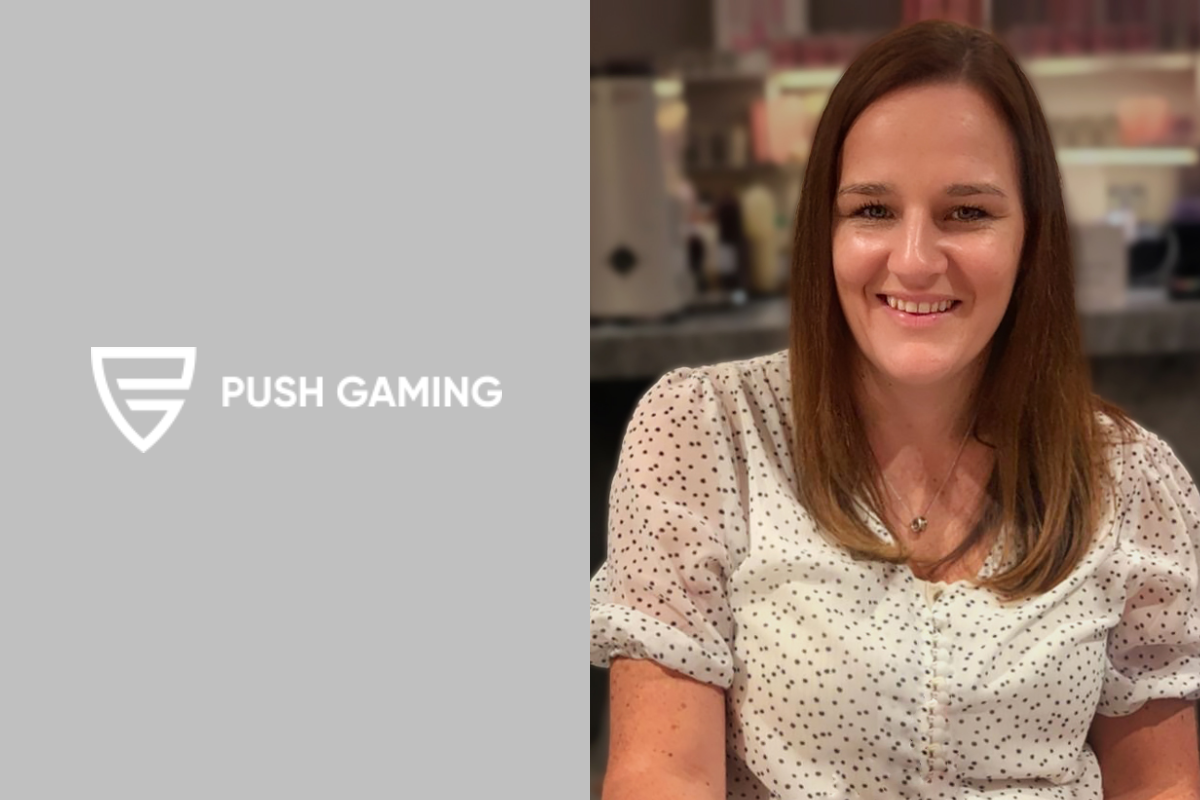 Reading Time:
4
minutes
European Gaming spoke to Push Gaming's Chief People and Culture Officer, Donna Kelly about how they have developed to become one of the best employers in iGaming and what structures they have in place to encourage internal progression.
Push Gaming has seen rapid growth over recent years. Can you tell us more about how the culture at Push has grown with it?
We've come a long way over the past few years but we have stayed true to what makes us unique. Our team is at the forefront of everything we do here at Push Gaming and we have built a culture that is centred around trust, collaboration, transparency and accountability.
We have a talented team who are highly driven to create premium quality and exciting game and we work hard to nurture a healthy and positive atmosphere to compliment this..
The same passion we pour into our games is mirrored in the way we build our teams. We give everyone the freedom, flexibility and trust to execute their roles. We are always looking for ways to improve, regularly asking for feedback from the team; what is working, what isn't and as a result, we can ensure that we're moving in the right direction.
Internal promotion seems to be a regular occurrence in Push. What about Push as a working environment inspires such high retention rates, and what benefits come from retaining talented people rather than externally hiring?
Individual progression is a key focus for us. We have many success stories where people have joined at the early stages in their careers and are now heading up teams and departments. With the company rapidly growing, there are plenty of opportunities for progression. This is something that we actively focus on internally.
We give our team the support, freedom and tools to work to the best of their ability and to allow them the opportunities to grow as individuals. It has served us well so far!
It is also important to us that we are providing people with learning and development opportunities. We have many different functions and skill sets at Push and we encourage teams and individuals to approach us with courses, tools and technology that can boost their personal development.
How has Push grown in recent months and years, and what does this mean for the future? 
Push has seen significant growth over the last few years – our portfolio is constantly expanding, we have entered new markets and there are more on the horizon. To support that growth, of course, we must grow our teams. We're growing in line with our long-term strategy of consistently bringing the best in entertainment to new players in new territories and creating content with a variety of themes, features and player demographics.
Our ethos has always been quality over quantity, but a well-thought-out long-term vision has put us in a place where we can grow our output, quality and variety of games all at once.
We are in a strong place, with an incredibly talented team and we will continue to build Push with like-minded individuals who share our vision for excellence and quality.
How does Push handle recruitment?
We understand the recruitment process can be lengthy for candidates and as such, we try to make it as smooth and quick as possible by identifying key candidates early to ensure we can progress quickly.
It is important that we are able to identify ambitious people with the potential to grow beyond their current capabilities and fit well into our culture – these are the key things we look for when recruiting.
How do you encourage the collaborative environment that is so important to commercial growth?
We regularly hold company-wide brainstorm sessions where anyone can throw out an idea, from a theme to a mechanic or art style they think players would like. Your role may not be involved in the game development process, but if you have a good idea, you definitely have a platform. That's the culture we've managed to nurture here.
It's also important for us to find smarter ways of collaboration, especially given that a big chunk of it occurs remotely. We source the latest in collaborative technology, encourage only important meetings that don't run on, and motivate people to focus on outcomes rather than second-by-second monitoring.
Transparency and accountability really is key to ensuring this way of working takes us forward. Each team is encouraged to translate the company vision into the goals they want to achieve, meaning they set targets that are achievable but ambitious and generated from the bottom up.
All of this culminates in a really trusting and sharing environment where we all feel free to work collaboratively, regardless of location. We have a fantastic team and our games are born of a genuinely diverse group of minds who all feel comfortable expressing when they feel something can be done better, that way we are all accountable to continue innovating.
How do you promote teamwork and team building within Push Gaming?
We make sure we take the time to celebrate our wins as a team. We try to organise as many social opportunities as possible, both virtually so that we can get the whole team together and in person for those based in similar locations.
We regularly hold virtual launch parties for game releases and enjoy a company-wide games afternoon. It's never mandatory to participate, so to see so many people show up makes it even more clear that our trust and confidence in our team is paying off – we're lucky we have such a great team.
We try to link our themes to the games – for our recent release Mad Cars, we had our teams in various locations experience some different types of driving – our UK team tried out Quad Biking and blindfolded driving, our other offices tried buggies and go-karting.
We have a lot of fun, whilst also maintaining a high-performance culture which has been key to us continuing to evolve and reaching the heights we've enjoyed together.
The Ryanair of content aggregation, Q&A w/ Dee Maher, CEO/QUANTA by La Royale Gaming Investments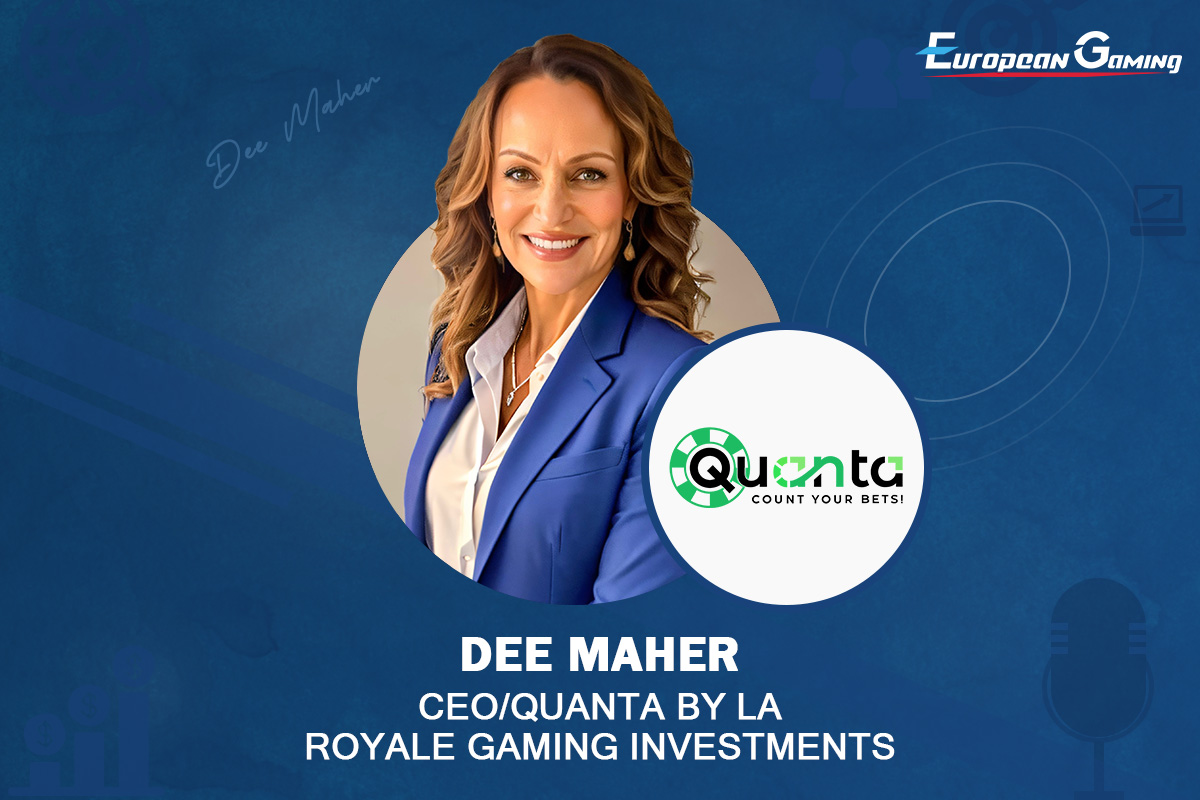 Reading Time:
4
minutes
This has been and always will be an industry that offers opportunities to the brave and the bold. Quanta by La Royale Gaming Investments is both of these. Quanta is a mass-market game aggregation platform which offers operators a highly competitive space to play in. Its high-volume, low-cost approach is one that no other company has taken up to now. To learn more about why Quanta believes this is a game-changing move for operators, suppliers, and its parent company, we sat down with Dee Maher, La Royale Gaming Investment's and Qantas' recently appointed Chief Executive Officer.
Quanta is a new content aggregation platform. Can you tell us more about what it has to offer for both operators and game studios?
Quanta is a powerful game aggregation platform owned and operated by La Royale Gaming Investments. This is the first mass market content aggregation platform, which in turn allows us to offer the absolute best commercial agreements to both operators and studios. Quanta's scale will be unrivalled, both in terms of the number of studios and titles stocked as well as our operator reach – we plan to secure certifications in all major regulated jurisdictions and markets around the globe. For operators, this means they can quickly and easily add games to their lobbies, and for studios, we put their games in front of more operators than ever before. For both, we do this at the lowest possible price.
This is a highly competitive space. What makes Quanta different?
Our mass market approach and low cost. No other provider has come to the table with this proposition, and we believe it is a game changer. Operators need to stock their lobbies with a vast selection of games from a huge range of providers, but this often means multiplier integrations, and this means high costs. With Quanta, they get everything they need from a single platform and pay only a fraction of the price they are used to paying for this. When it comes to studios, we open the door to the widest distribution network in the business and thanks to our minimal reseller fee, we make this access available to all from the established developer titans to the rising stars and new kids on the block.
But this is not a cheap and cheerful product. The Quanta platform is cutting-edge, allowing for seamless integrations with both operators and studios, while ensuring resilience and performance at all times. The concept is simple – high volume, low cost – but the technology required to deliver this at scale is anything but.
Why has no one else taken a mass market approach to game aggregation? Have you taken a risk with using this as your point of difference?
Because no one else has had the vision, ambition and resources to take a mass market approach. As you say, it's not without its risks and challenges and one of the biggest hurdles to clear has been ensuring the platform has the strength and resilience to handle the volume that will be passed through it. But in Quanta we have a state-of-the-art platform that can more than handle the volume we have in mind, both in terms of the number of studios and games it will stock, as well as the number of operator partners it will be plugged into. Ultimately, we believe the Quanta proposition is strong and unique when it comes to the access we provide for both studios and operators, and the price they pay for it. Nothing is without risk, but with Quanta we expect the reward to far outweigh this.
What challenges are operators facing when it comes to integrating games into their lobbies? How does Quanta help to overcome this?
Player demand for quality and variety is at an all-time high. Operators need to offer a vast portfolio of titles if they are to engage the widest possible audience and keep them playing at their brands. Players now expect to find slots, table games, bingo, instant wins, crash games, live dealer and more, and operators must provide this, or they will simply play at the hundreds of other brands available to them. For operators, this means multiple integrations with various aggregators and remote game servers, and this means high complexity and high cost. Managing multiple integrations is like fighting fires on several fronts, taking up valuable resources and time. With Quanta, they can access the biggest portfolio of games in the market via a single integration and for an industry-leading cost.
Can you tell us more about how Quanta sits within the La Royale Gaming Investments ecosystem?
La Royale Gaming Investments is a holding company that brings together a unique ecosystem of innovative offline and online gambling companies through strategic mergers and acquisitions. We are on a mission to become the undisputed leader across the entire gaming market through a strategy of smart investments delivered by the greatest minds and top talent in the sector. Quanta is our first play and sets the benchmark for the innovative, bold approach we will be taking to all of our companies and moves within the industry. La Royale Gaming Investments is a subsidiary of La Royale Investments, which has interests in fintech, connected estate, entertainment, and digital marketing.
What plans does La Royale have for this industry? How will it change the game?
The team has the experience, knowledge, and skill to identify gaps in the market, across all areas of the industry, and then deploy products, services and experiences that fill these gaps. Quanta is the perfect example of this – for a long time, the content aggregation space has remained in a state of status quo, but we have come in with a powerful product and unique proposition that will change the provision of content to the benefit of both operators and suppliers. Make no mistake about it, we are here to make a difference and to establish the business as a true market leader.
Navigating SEO with a Former Googler: In-depth Discussion with Kaspar Szymanski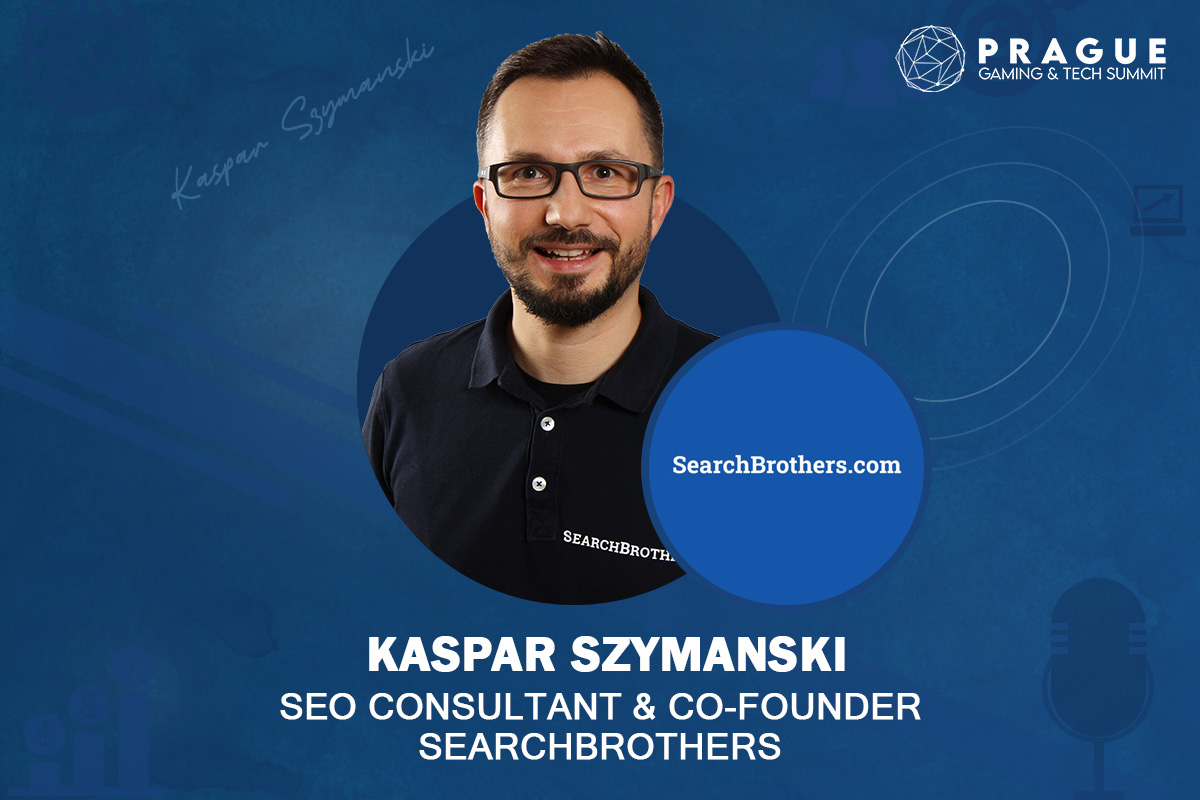 Reading Time:
5
minutes
Kaspar Szymanski is a renowned SEO expert, former senior member of the famed Google Search team and very few former Googlers with extensive policy driving, webspam hunting and webmaster outreach expertise. As Founder of the Search Brothers, Kaspar nowadays applies his skills to recover websites from Google penalties and to help clients to grow visibility of their websites in search engines results.
Kaspar will be speaking at the Prague Gaming & TECH Summit that will take place on 26-27 March 2024, at Vienna House Andel's Prague.
Hello Kaspar, thank you for taking the time for this interview. We are thrilled to find out more about you and learn from a renowned SEO expert and former Google Search team member! Would you please introduce yourself to our readers in your own words?
Hello and thank you for the opportunity to share from my experience. My name is Kaspar Szymanski. I'm a former Google Search team member and have worked on Google Search quality for several years. My scope of responsibility included investigating suspected Google Webmaster Guidelines violations, issuing penalties when necessary and lifting penalties in cases where the reconsideration request was deemed to be compelling. The insights and knowledge gained during my tenure working at Google Search are a huge advantage nowadays and one that our clients equally benefit from. Since leaving Google I've together with a fellow former Google Search engineer and an SEO industry giant, Fili Wiese built an SEO consulting agency under the brand SearchBrothers.com. Together we offer technical SEO consulting services to website operators in competitive industries. Next to the privilege of working with our clients, I equally enjoy speaking at select industry events such as the 2024 Prague Gaming & TECH Summit and sharing with the audience from my SEO experience.
Let's dive straight into SEO: Given the dynamic nature of search engine algorithms, how do you perceive the current state of SEO and its significance for businesses?
While SEO is a rather dynamic industry, which is owed equally to technical innovation as well as to policy development, at the same time it is incredibly consistent. An SEO strategy to prioritize user experience above everything else serves today equally well as it had 15 years ago. That's because Google is consistently prioritizing their users' satisfaction as part of a grand vision. Which isn't surprising, because Google's dominant position in search is fragile and can only be maintained by constantly delivering on their users' expectations.
Because organic traffic from Google and Bing can be a great lead source, SEO is tremendously significant for companies which operate in the online business. Search Engine Optimization is never at the center stage -that position must always remain reserved for the respective product or service- but it is not far behind for those businesses that seek to build or expand on their online sales.
As a former senior member of the Google Search team, you've had an insider's view of how search algorithms evolve. Can you share a behind-the-scenes perspective on how Google adapts to industry changes?
In my experience, innovation is often stimulated by Google because of its current market position. That is not to say that Google does not have to evolve and adapt at times. Google Search Essentials, previously known as Google Webmaster Guidelines are a good example in this regard. These guidelines have been adapted and amended countless times and will in most likelihood continue to evolve along the lines of human and SEO ingenuity.
Let's discuss the hot topic in everyones' conversations: AI. With almost everyone using it to a certain extent, does generative AI influence SEO practices, and how can businesses leverage this technology for better search visibility?
There are no actual AI products available for commercial use as of this moment. Currently available so-called "AI" services are not sentient. They neither understand compassion, nor sense of humor. Because of these and other reasons they fall short of actual AI. The rather advanced language models are what's on the offer for now. They tap into comparatively large, yet by far not exhaustive databases to reproduce what already exists in one form or another. Depending on the data source, the copyright of the content can represent a legal liability if it is republished. That is not to say that the so-called "AI" services available right now can not be leveraged in order to improve efficiency. In some areas, rudimentary source code generation or simple FAQ content generation, to name just two, these tools offer a most cost effective alternative to previously employed methods. In that sense, while the "AI" revolution isn't coming quite yet, SEOs can enjoy yet another tool to scale up their efforts in an otherwise very competitive game.
Moving on with another popular topic, how do you anticipate the imminent elimination of third-party cookies to impact SEO strategies, especially in terms of tracking user behavior and personalization?
For readers who still depend on third-party cookies for SEO it is time to update their SEO strategies. Personalization is fine, but applied to logged-in users, that way it does not impact SEO signals -as Googlebot will never log in-and for tracking behavior. One method can involve self-hosting an analytics solution to avoid being dependent on third-party cookies and directly store relevant tracking information upon site visits internally.
In a comprehensive marketing strategy, and considering the "cookieless" future, how do you advise businesses to balance their SEO efforts with other digital marketing channels?
Some companies have already moved on from using third-party cookies to improve usability for the end-users. Some may still need to align their SEO efforts with other departments to make sure that the "standard" HTTP responses of the website are not dependent on any cookies, as this is how Googlebot and users coming from Google are experiencing the website.
And how do recommend businesses measure the success of their SEO efforts, considering the evolving landscape and changing metrics?
Next to conversion which is the ultimate goal of any business and the most important KPI, the web platform performance is critically important. This is due to the fact that all other signals being roughly the same, Google notoriously shows preference to faster websites, because of the well funded assumption that users prefer faster rather than slower websites. First Contentful Paint and Cumulative Layout Shift can be excellent indicators with regard to the website's performance. Google Search Console also offers import KPIs and a potential avenue to growing sales, especially for websites with high impressions and low CTR simultaneously. In such cases the relevance for queries isn't rewarded with clicks because of the snippet representation, which can be prioritized as part of a well rounded SEO strategy.
You will be making a Keynote Presentation at the upcoming Prague Gaming & TECH Summit about "Surviving SEO Disasters". Can you share an overview of the topic and give us a "teaser" of your presentation?
I firmly believe that it is much more cost effective and safe to learn from mistakes someone else made. I'll be sharing from real life examples where SEO decisions had unintentionally undesirable and occasionally catastrophic consequences. And most importantly what the learnings from these missteps are. And not just how to avoid these but also how to insulate one's own websites against similar SEO risks. I look forward to this opportunity to share and also to the audience Q&A at the very end of my presentation.
Thank you for this amazing interview, Kaspar! We are looking forward to hearing your invaluable insights at the Prague Gaming & TECH Summit 2024!
Thank you and I look forward to speaking at the 2024 Prague Gaming & TECH Summit.
Find out all about Surviving SEO Disasters by Kaspar Szymanski, at the most impactful Gaming & Tech Conference in Central and Eastern Europe:
Secure your seats for the Prague Gaming & TECH Summit Now!
Early Bird Rates Available until 7 January!
How BetGames aims to stand out with the launch of debut Crash Game, Skyward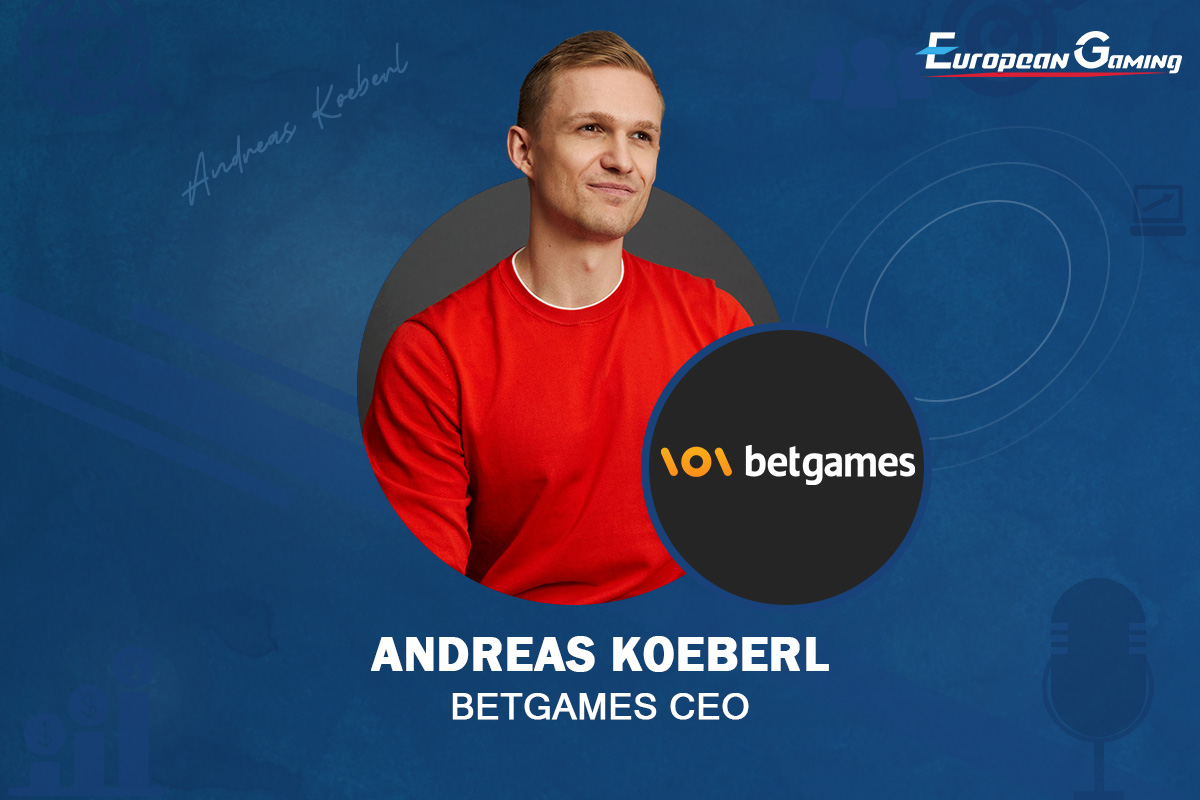 Reading Time:
6
minutes
With the rise in popularity of Crash Games and the genre's deceptively simple, yet engaging gameplay, BetGames made its debut on the scene with the launch of Skyward. BetGames CEO Andreas Koeberl has been pleased with the game's performance so far, and here, he details some of the game's intricacies, how it stands out in a busy sky full of similar games and where he sees the growth in this currently red hot sector.
Skyward is the latest game from BetGames' ever-expanding roster of engaging titles. Can you give us an overview of what players and operators can expect from it?
Skyward is our first crash game and we're really excited about it because it's just the perfect complement and addition to our growing Instant Games vertical that we launched early last year.
We all know the popularity of the crash sector, we know it's a hot trend and players love it so we set to work on finding the best way to integrate that into our portfolio and put our stamp on it.
We see a massive overlap in terms of what our players play, so Skyward serves as an amazing acquisition tool for us because it allows us to put game launchers and their thumbnails, into different categories – casino, slots, instant games, crash games – and drive net new players towards BetGames on an operators' lobby.
That's amazing for us and that comes naturally for the operators as well as a benefit because they can use the crash game, which is a low-margin game, to upsell to our other BetGames products, which usually comes with a margin of more than double. So it makes a lot of sense for operators as well. This is backed up by the early performance since launch which has been extremely encouraging.
Crash games are among the most popular types of content in today's markets and there is much competition from suppliers – what sets Skyward apart in a crowded field?
As with all our products, we try to add a unique touch. Skyward is a game where we haven't reinvented the wheel, as we have done with some of our previous innovative endeavours, but we have stamped our indelible mark in a few areas.
So first off, it's probably one of the quickest crash games on the market in terms of play duration and how quickly the plane rises throughout the stages, which makes it extremely engaging.
We also combined a few very popular features like Auto Play and Auto Bet into one UI element. It makes the player experience that much slicker. Fewer clicks are immensely important for such a fast-paced game.
But the true USPs are twofold: one of the main differentiators is the bonus engine which is something that the market currently lacks. We give bonuses and extra plays to value players who take risks and play continuously. The crash game category has a big issue in most developing markets where there's a lot of bonus abuse due to the super quick nature and players betting on 1.1x or 1.01 X to just turn their bonuses into cash.
What we do is give players bonuses based on their gameplay, but instead of just randomly throwing cash at them, we look at the player behaviour and you can reward those that, for example, have a risk profile not cashing out before 2X,3X and have placed a certain number of bets, then they get a reward while bonus abusers don't benefit.
That's something that some of our major partners asked us to look into when we did the market research earlier this year and was an important element of the design for them, so, we made sure we incorporated that.
And the last thing that is really exciting is what we refer to as ultimate localisation. We have fully bespoke, branded animations that we can tailor the game with. It's not just putting a logo on a plane, it's the entire game itself. Each is unique, can have individual animation per partner, and is developed to an exact design.  We launched one already last week and have several more almost ready to go live in the coming weeks.
Many might not have expected BetGames, with its heritage in live-based titles to expand into this sector – what has driven you to move into this area?
We're catering to the player – it's really that simple. BetGames is the go-to gateway between sports and gaming. We are a non-traditional live dealer provider and our player is different from the £50 roulette variety. We help partners convert and nurture recreational punters into casino or better games players. We see this massive overlap within our player profile with rapid play genres like slots and crash, rather than live casino and that overlaps a lot with the slots category, crash games and instant games.
That's also why we dedicated an entire vertical last year to this topic with a couple of titles out now along with Skyward because players simply demand it. We're evolving what we do to match the evolution of player taste, moving with the shift in the market.
When you look at what's going on, this vertical of what we call instant games is something that is booming. We see the key areas our partners focus on and where they invest their marketing, and it's all about slots, instant games, crash games, et cetera. These are the major growth areas but live casino and live entertainment are still there. We are a live supplier by heart and will always be, but we can't ignore global market trends and those of our distinct BetGames players and what they want. Again, our mission is to convert sports-savvy players organically. This requires more than one category of games. Twain Sport was one piece of that puzzle, and Skyward is another.
How have you leveraged your expertise in crafting unique and ground-breaking experiences to develop Skyward?
It's quite interesting how many challenges such a project brings because crash games are deceptively complicated. At first glance, they're simple, like having an old Atari-style plane going into the air but the core elements, for example, cashing out, can be quite tricky to perfect.
It's not like a slot that is front-end driven where you basically have your own game. This is a so-called common draw game, so all players play the same session and will see the same result. This makes it quite tricky to implement because you have to think about a player sitting in rural Brazil with a 3G network, and you have to ensure that when they press cash out they get their money and not an error because of a delay caused by the network connection. It's these kinds of challenges that can be tricky to solve because you cannot just do so via the front end for various reasons.
Ironing this particular issue out saw us benefit greatly from our experience as an engineering organisation.
I think that's one of the biggest benefits of our BetGames legacy that has helped us to build such a game and to solve its technical challenges – what happens if the player loses the connection for half a second and the plane flies away? Do I lose the game? Do I get my stake back? How do I solve these issues? That was the key thing, and all the creative features and bonus features stemmed from our heritage in developing hugely successful live products, and we leveraged that insight with the development of Skyward.
Is this type of content something we can expect BetGames to explore more thoroughly going forward?
Yes and no! There is a full roster of crash game ideas we have on file, but I wouldn't say for sure that any of those will definitely see the light of day. We may develop another, but we've absolutely got our focus on the instant games vertical that we have been exploring recently and which continues to perform quite well for us.
We've also got another non-crash, trademark, unique BetGames title on the drawing board, something that will offer rapid play for low stakes and has never been seen before so we're excited to bring that to the market too.
Back to crash games though, I'm not sure how many different varieties you can produce without just cannibalising your existing content but titles of a similar, instant, rapid-play nature, certainly. We'll be able to reveal more nearer the time.
BetGames has proved itself as a supplier of choice for tier-one operators how will your expansion into a wider product base support this?
I think that comes naturally. If you look at what our industry peers are doing, they're putting big investments into slots, because the market shifts and when the big players go into that direction, that tells you a lot about what's going on in the market.
We will always try to add our unique touch to everything we do, and we'll always be able to offer our partners something special that no one else can. Skyward comes with a few unique tweaks that we think the market still lacks. The next instant game we'll build has also never been seen before so we're able to position ourselves in such a way that our offering is attractive to the big brands who crave diversity in their lobby to differentiate themselves and provide the choice that players are after. Everything we do is part of our vision to be the go-to gateway between sports and gaming.