New study shows potentially alarming link between military service and gambling disorder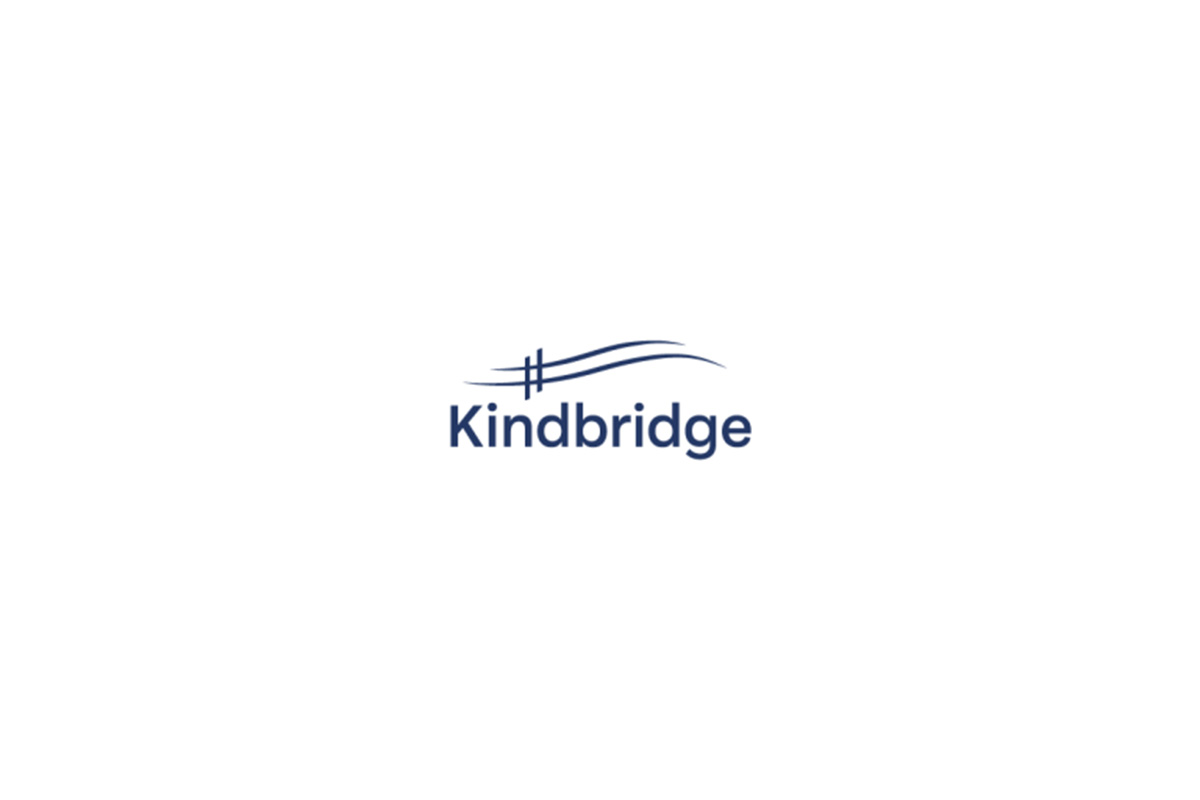 Reading Time:
3
minutes
Research carried out by University of Nevada, Las Vegas (UNLV) and Bowling Green State University reveals rate of problem gambling among active duty military was 3.5 times higher than among civilians
Rate of problem gambling among active duty military was 68.6% compared with 18.7% among civilians
Of the 102 active duty personnel who completed the survey, 70 screened positive for problem gambling
At yesterday's International Center for Responsible Gaming (ICRG) Conference on Gambling and Addiction in Las Vegas, Shane W Kraus, Ph.D., Department of Psychology, UNLV, and Joshua Grubbs, Ph.D., Bowling Green State University, revealed a potentially huge and alarming discrepancy between problem gambling amongst the military community compared with civilians.
With research scarce in this field, Dr. Kraus' research was funded by behavioral health expert Kindbridge Research Institute (KRI) to analyze data from a large, sample of military personnel, representing one of the first longitudinal studies of gambling in this group.
The study of 3,050 US civilians, veterans and active duty military showed the rate of problem gambling among active duty military (68.6%) was 3.5 times higher than among civilians (18.7%). While the sample of 102 active duty service members who completed the survey was relatively small, 70 of them screened positive for problem gambling.
Following his presentation on Monday, Dr. Kraus, said: "Our findings suggest that more comprehensive research is needed to fully understand how widespread the issue of problem gambling is among active duty personnel. Current trends in the data suggest there could potentially be many service members with unmet treatment needs for problem gambling."
KRI is leading the drive for greater awareness, research and treatment for US veterans suffering from gambling disorder via its Military Research Associate Program (MRAP), which assists veterans transitioning from military service to advanced training in mental health treatment and research, and its 50x4Vets project, whose goal is to increase the rate of research on treatment for veterans with gambling disorder by 50-times in the next four years.
This research was supported by donations to KRI from DraftKings and Playtech. The data was collected as part of funding awarded to Drs. Joshua Grubbs and Shane Kraus for their work on sports betting from the ICRG.
Commenting on Dr. Kraus' findings, Nathan D.L. Smith, PhD, Executive Director of Kindbridge Research Institute, said: "This really is a 'canary in a coal mine' moment. Because of the sampling method and small sample size, the rate of problem gambling in this sample cannot be generalized to the wider active duty military community. However, the significant rate of gambling problems in active duty military is a major red flag and larger, more representative studies of active duty military are now vital to determine what the true rate of gambling disorder is in this population."
The US Department of Defense (DoD) operate over 3,000 slot machines on overseas bases that produce over $100 million dollars of revenue each year. A recent review of the responsible gambling policies mandated by states and the DoD by KRI placed the DoD worst out of the 36 jurisdictions with legal slot machine gambling.
Dr. Smith said: "Our review concluded that the DoD requires only one of the ten responsible gambling policies recommended by the American Gaming Association, while the average number of responsible gambling policies required in the other 35 states was just over seven."
Another major issue facing military personnel suffering from gambling disorder is seemingly a discouragement from seeking help.
Dr Smith added: "Active duty military seek help for problem gambling at significantly lower rates than the civilian population. The reasons for this are likely complex, but a major factor may be that active duty military can face consequences in their career, including discharge, if they report a gambling problem to military medical staff.
"People with untreated gambling problems can get caught in a destructive cycle of negative feelings and gambling to escape those feelings, which leads to more negative emotions. In a situation where treatment is not available, these harmful spirals can cause significant damage to a person's home life, career, mental health, and finances.
"In severe cases, a person in a negative spiral can exhibit suicidal behavior. In fact, in one study, 40% of US veterans receiving treatment for gambling problems reported a suicide attempt."
BetMGM Supports New Research Initiative on the Impact of Advertising on Problem Gambling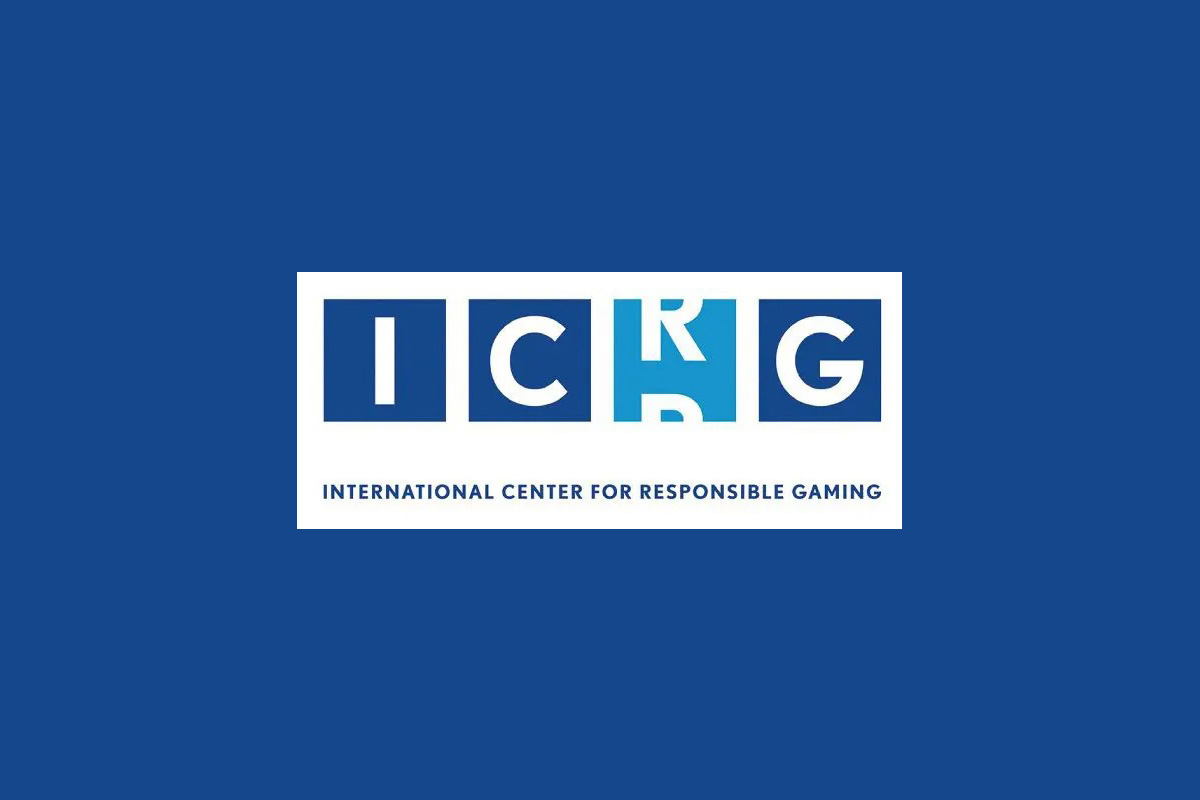 Reading Time:
< 1
minute
The International Center for Responsible Gaming (ICRG) announced that it has received a $180,000 grant from BetMGM, a leading sports betting and iGaming company, in support of the organisation's research and education on responsible gambling and the impact advertising has on problem gambling.
"We are pleased to accept this historic contribution from BetMGM. Findings from this evidence-based research study will allow us to better identify potential risks and guide best-practices for the gaming industry. We commend BetMGM for partnering with us to better inform the public, operators, regulators, legislators and the media," Arthur Paikowsky, President of the ICRG, said.
"Investment into research around responsible gaming is key to our continued education and commitment to providing best-in-class experiences and programs, as well as to ensuring a sustainable industry. This groundbreaking research will not only provide valuable learnings to BetMGM but will also serve as a guide for the industry and key stakeholders," Richard Taylor, Senior Manager of Responsible Gaming, said.
Gaming Americas Weekly Roundup – November 14-20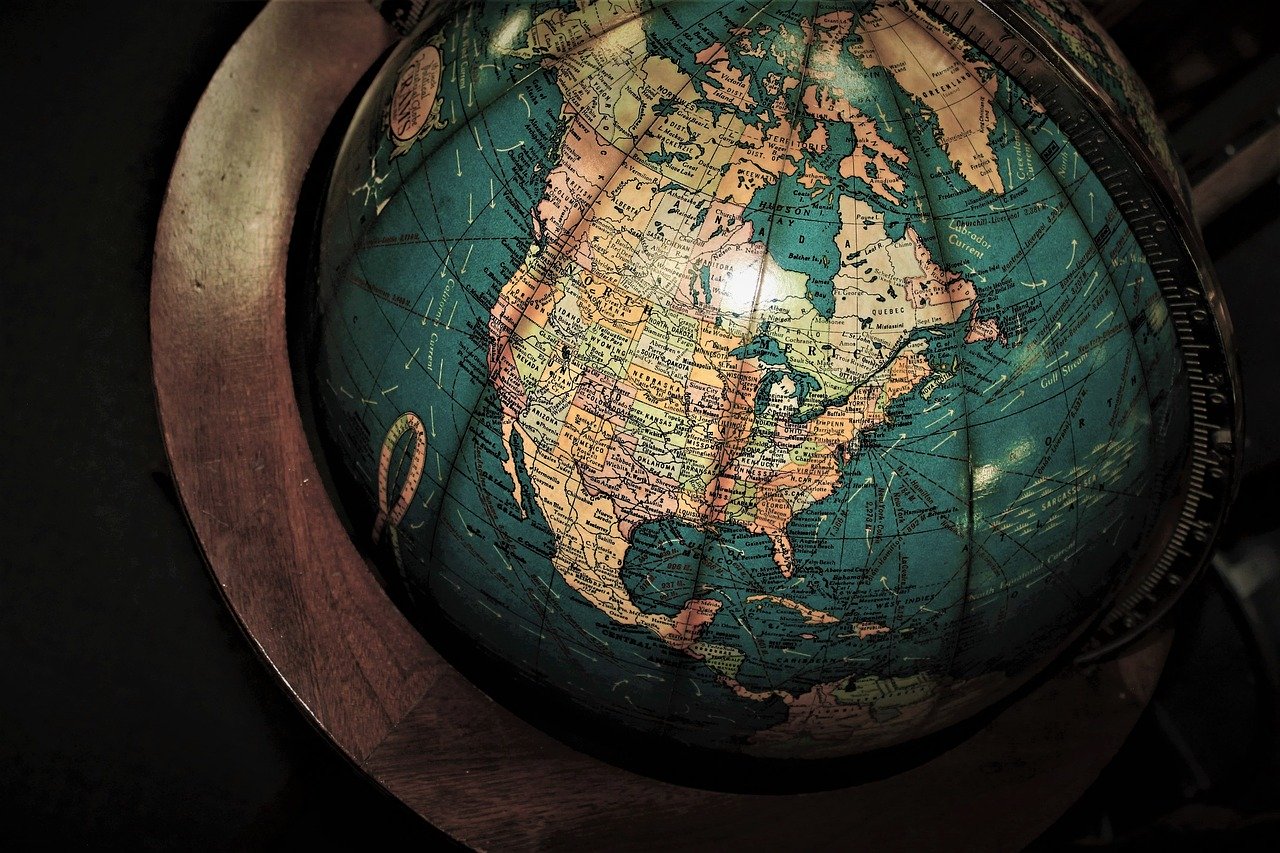 Reading Time:
2
minutes
Welcome to our weekly roundup of American gambling news again! Here, we are going through the weekly highlights of the American gambling industry which include the latest news and new partnerships. Read on and get updated.
Latest News
FastPlay has been launched by Wyzia Financial in the regulated Ontarian market. The company noted that it will supply the Canadian province with a "fast registration and quick deposit solution," the "first of its kind" in the country. The group added that FastPlay will help operators secure end users by not asking them to provide sensitive information.
The Chickasaw Nation has selected Shift4 to process payments across all of its casino locations, non-casino tribal-owned locations and third-party venues under contract with the Nation. This includes WinStar World Casino and Resort, the world's largest casino with nearly 400,000 square feet of gaming space.
Caesars Sportsbook has launched a mobile app in Maryland ahead of the state's long-awaited online sports wagering launch. Caesars Sportsbook app is now available for download on iOS and Android in the state and live on desktop. Sports fans in Maryland can take advantage of a special early offer when they register and deposit funds ahead of mobile sports betting's debut.
Tipico has announced that its free-to-play game is now live in Ohio. Sports fans statewide can visit www.WinOhio.com to play a scratch-and-win contest to earn sportsbook bonuses, free bets and win an Ohio fan experience within the Tipico mobile app.
Partnerships
The Esports Awards has partnered with The Leukemia & Lymphoma Society (LLS). As a result of the partnership, LSS will become the official charity partner for this year's event — and collaborate with the awards show to raise $50,000 during the ceremony with digital and on-site activations.
Paradox has teamed up with Root, an on-chain marketplace for financial, prediction and commerce markets, to work on the launch of a new parimutuel betting pool model for the FIFA World Cup 2022 that the parties claim "ensures all market participants get the best odds."
Belong Gaming Arenas has partnered with scholastic-focused esports platform Generation Esports to provide in-person gaming experiences for schools to take part in. Using Belong's state-of-the-art gaming arenas, Generation Esports will take LAN's to the next level across a variety of events in the near and long-term future.
Pragmatic Play has signed a deal to integrate its content with NGX platform in the growing Brazilian market. Continuing Pragmatic Play's spread across Brazil, Slots, Live Casino and Virtual Sports content will be available to NGX benefiting powerful online casino solution providing player favourite titles.
Appointments
Entourage Sport & Entertainment has announced that BRBet.com has signed boxing legend Mike Tyson as its Regional Ambassador for Brazil. The deal sees Tyson become BRBet.com's exclusive ambassador for its sportsbook and betting services in Brazil.
GAN Limited has appointed Eric J. Green to its Board of Directors. Mr. Green's appointment to GAN's board brings deep investment management and public company gaming expertise, as well as new independent leadership.
BetMGM has appointed retired U.S. soccer star Tim Howard as its celebrity brand ambassador. Howard's addition to the BetMGM team launches a series of free-to-play games and promotions, among other activations, that the sports betting leader is planning in conjunction with the upcoming 2022 international soccer events and matches.
Gaming Americas Weekly Roundup – November 7-13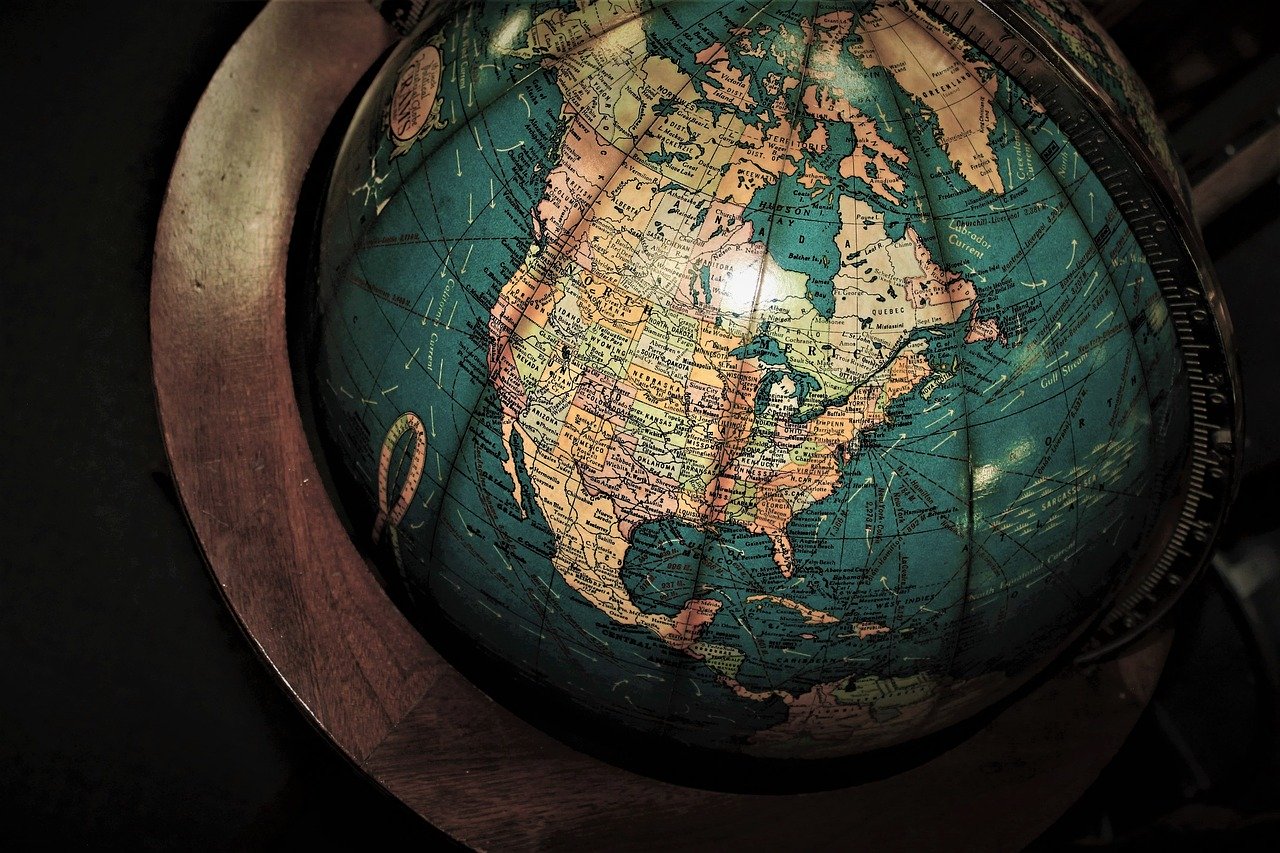 Reading Time:
2
minutes
Welcome to our weekly roundup of American gambling news again! Here, we are going through the weekly highlights of the American gambling industry which include the latest news and new partnerships. Read on and get updated.
Latest News
Everi Holdings Inc, a premier provider of land-based and digital casino gaming content and products, financial technology and player loyalty solutions, announced that the Company was recognised by the Austin American-Statesman with a "Greater Austin Top Workplaces 2022" award.
Golden Matrix Group, a developer and licensor of online gaming platforms, systems and gaming content, announced it had acquired the remaining 20% interest in RKings Competitions for a total of 165,444 restricted shares of GMGI's common stock payable to the two former owners of RKings.
Entain, the global sports betting, gaming and interactive entertainment group, has been named as 2022 LatAm Socially Responsible Operator of the Year by leading industry experts at SBC.
The World Lottery Association (WLA) has paid tribute to Guy Simonis, the organisation's "founding father", who passed away on October 5 at the age of 91. Simonis played an instrumental role in the lottery industry, particularly in Canada where he developed the country's first sports lottery to help fund the activities of the Manitoba Amateur Sports Federation he founded in the 1960s.
Betcris, the leading gaming operator in Latin America, has won the "Employer of the Year" and "Sponsorship of the Year" categories at the SBC Awards Latin America 2022.
Kindred Group, with its multi-product brand Unibet, has settled the largest bet in the Group's history following the Houston Astros winning the World Series against the Philadelphia Phillies on November 5. The historic bet of USD 1.05 million was placed by Jim McIngvale, also known as Mattress Mack, in July for the Houston Astros to win the World Series at odds 6.00 (+500).
Jackpocket, the leading third-party app in the US to provide a secure way to order official state lottery tickets, has announced its launch in West Virginia, offering lottery fans a new way to play.
DraftKings Inc. and Bay Mills Resort & Casino celebrated the grand opening of a permanent retail DraftKings Sportsbook, which includes expanded amenities and entertainment options for sports fans to enjoy.
A new competition has arrived in Apex Legends. Realm, a new automated esports platform from Eric Faust (Co-Founder of Realm) and, Laura Wilson (Co-Founder of Realm), John Chase (Ex-Amazon, Abe Books) Carter Smith (Former Circus, acquired by Realm) and Ken McGaffey (Former owner of Third Impact Esports, Ex DARPA and Meta) is launching in Apex Legends, with over $150,000 in prize money offered in its first season.
Partnerships
Esports stadium company Glytch has announced a strategic partnership with Legends, the global experiences company and premier sports and entertainment venue and attractions operator.
Sports betting consultant firm SCCG has partnered with direct payments processor Full Flight Payments. Operating as a gaming industry branch of merchant service provider BankCard USA, Full Flight Payments has been in the business for more than 26 years now.
Operator Mansion has launched in Ontario with Playtech. This further strengthens the long-term strategic partnership between the two brands.
Scientific Games has signed a contract extension with the Idaho Lottery, which will see it continue to provide scratch games to players in the US state.