EvenBet Gaming Launches Teen Patti on Its Turnkey Platform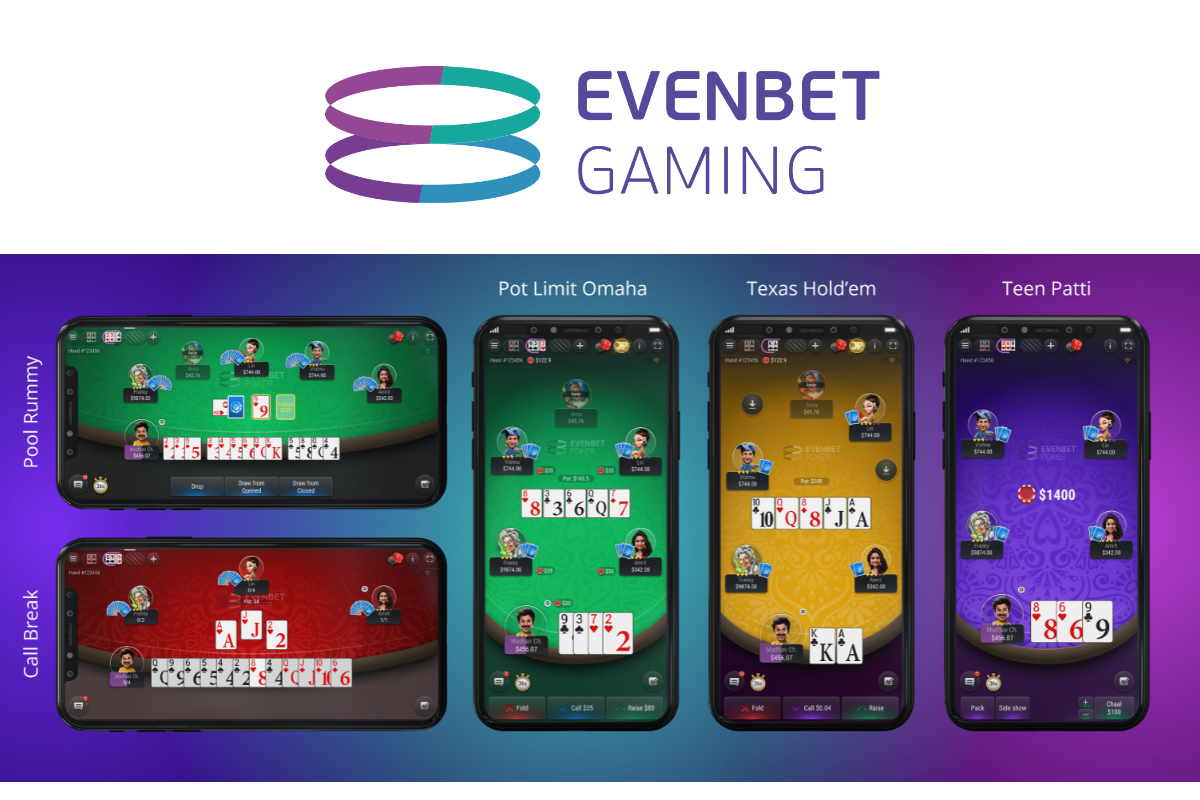 Reading Time:
2
minutes
EvenBet Gaming, a leading developer and software provider for operators like MPL among others with over more than 15 million active players from India, announced the introduction of a popular card game 'Teen Patti' on its turnkey platform today. The EvenBet platform offers over 30 variants of online poker in addition to rummy, call break, and other card games. Teen Patti will be available for all the accessible devices via desktop, web, and mobile applications.
The game of teen patti has a strong connection with the Indian cultural heritage and a long history as it is played during festivals in India. The rules are quite similar to poker, interestingly the difference would be the game may accommodate up to eight players. The game completely relies on the skills and the ability of the player to learn winning card combinations by keeping in mind the cards that were already played by the opponents, to estimate the potential winning chances.
As per the Octro Inc. report the growth of teen patti has increased almost 800% with active users exceeding 150 million in India in 2020. Foreseeing the overall market growth, the estimates highlight its likeness among the masses which probably now have more than 200 million active players in the country. The number of teen patti players in India exceed the number of poker players. The game will increase the liquidity of poker in India by 20-25%.
According to EvenBet Gaming CEO Dmitry Starostenkov "Being an extremely popular game at social gatherings in India and across South-East Asia, we believe it will bring additional value and more players to the projects already using the EvenBet platform and poker. We have about 50% of the poker market in India and we aim to be absolute leaders in the card games space".
Talking about the growth prospects, he further states,"For EvenBet, liquidity is the key growth factor for revenue streams from p2p games. The operator's profit will correlate with the liquidity increase. Customization extends to the branding and company-specific design to the offered games. The market capacity for teen patti is enormous in India and with the right marketing approach this game is bound to succeed."
EvenBet Gaming has a positive experience in creating and launching market-specific card and skill games: in addition to the classic poker variations, Evenbet Gaming portfolio now includes, call break, rummy, backgammon, big two, turkish poker, and now teen patti. All these games are developed in-house and fully customisable; an operator may choose any games from the set or add all of them.
Recently named the Best Platform Provider at SPiCE Awards 2022 (Goa, India), EvenBet provides software for operators with more than 15 million active players from India, such as MPL, PokerSaint, 9stacks, and PokerHigh. Adding the most popular card game will strengthen EvenBet partners' position in the market.
BMM Testlabs Attending G2E Asia Singapore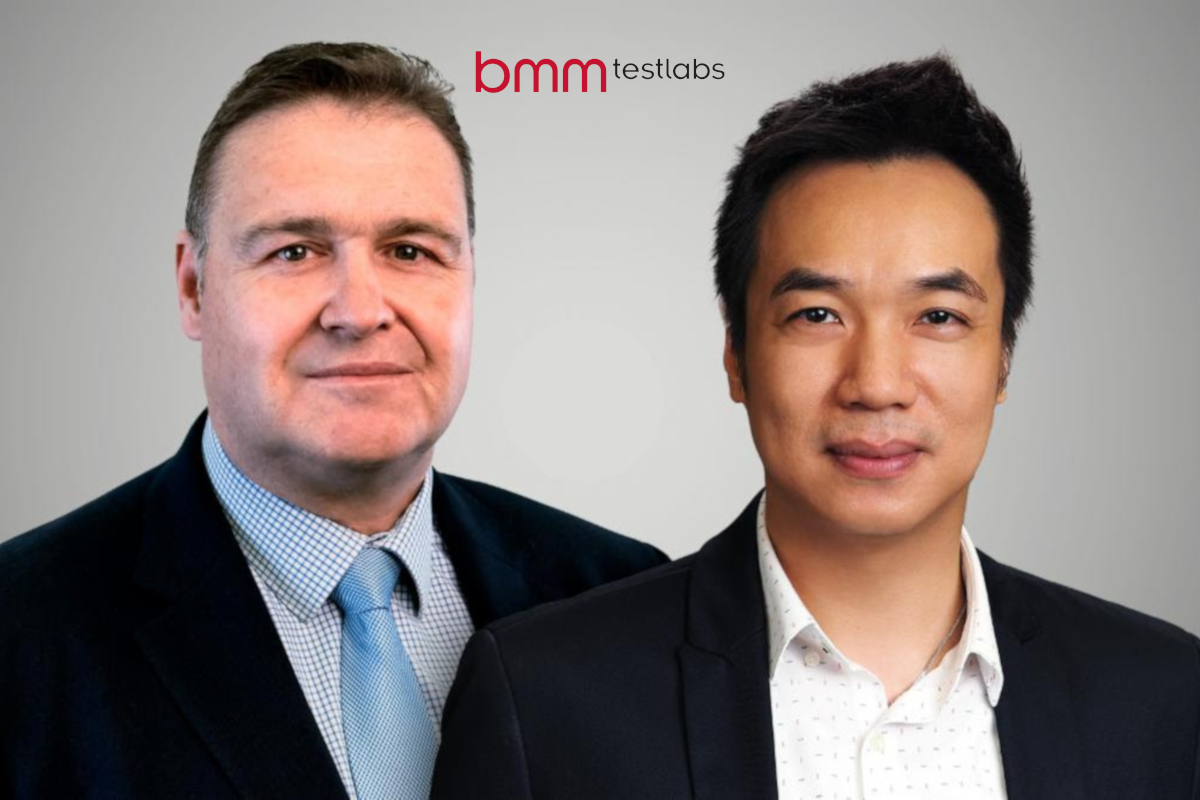 Reading Time:
2
minutes
BMM Testlabs, the world's original gaming test lab and product certification consultancy, is pleased to attend the Global Gaming Expo (G2E) Asia at the Marina Bay Sands in Singapore between May 30 to June 1, 2023. BMM Testlabs' expert team in Singapore is prepared to discuss BMM's many services for the global gaming industry throughout the event.
"BMM Testlabs is pleased to participate in the G2E Asia exhibition this year in Singapore as the industry in Asia rebounds from the challenges of recent years," the APACAF Executive Vice-President and General Manager for BMM Testlabs, Kirk White, said. "G2E Asia is a leading event for the gaming entertainment industry in the region, so the opportunity to attend is important for our team. Throughout the exhibition our team of experts will connect with our clients to support and guide them with their upcoming compliance strategies.
"BMM Testlabs is monitoring the many ongoing changes to technical compliance requirements in various markets globally, so we encourage all G2E Asia attendees to visit our Singapore office and our team attending G2E Asia in Singapore to receive important updates and information."
"BMM Testlabs remains the testing laboratory of choice throughout Asia, providing local support for Asian manufacturers, content providers and operators," the Asia Business Development Vice-President for BM Testlabs, Jeffrey Fong, said. "BMM Testlabs offers an unmatched understanding of the region's technical compliance requirements and our team of experts will be available at G2E Asia Singapore to provide professional help and expertise to all attendees to ensure the compliance of gaming products now and in the future."
BMM Testlabs is committed to delivering the highest quality certification and compliance services for both land-based and iGaming gaming products. BMM Testlabs tests and certifies EGMs, ETGs, CMS and other land-based products. For iGaming, BMM is the premier testing laboratory for certifying IP blocking, sports betting platforms and games and live slot and table solutions specific to the market. BMM Testlabs also provides the best customer experience for on-time certification that is within budget in the region.
To schedule appointments with BMM Testlabs' world-renowned product certification and compliance services teams, please contact Jeffrey Fong (Jeffrey.Fong @ BMM.com) or Vineet Malhotra, Asia Technical Services and Compliance Vice-President for BMM Testlabs, (VMalhotra @ BMM.com).
Meet BetConstruct at G2E Asia in Singapore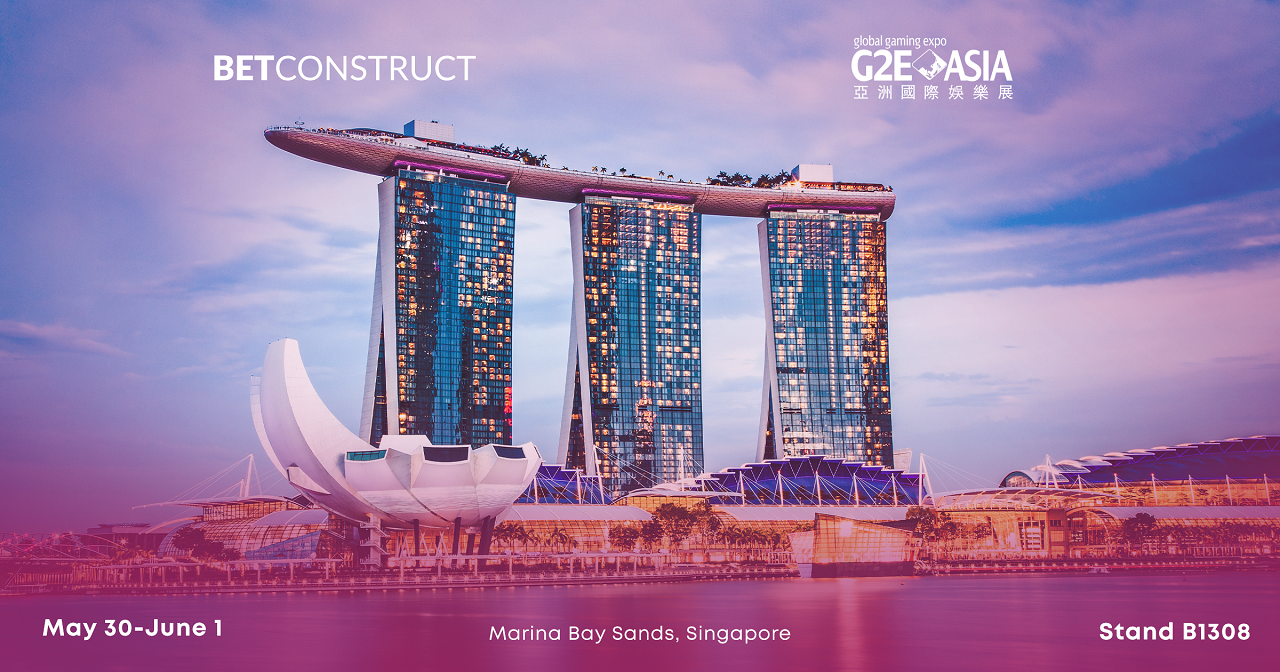 Reading Time:
< 1
minute
BetConstruct is set to turn some heads with its cutting-edge products and solutions at the upcoming G2E Asia being held May 30 – June 1, in Singapore.
G2E Asia is one of the premier events in the iGaming market for major stakeholders and players to explore the latest trends, innovations, and business opportunities in the Asian gaming sector. The event will centre around networking, knowledge sharing, and collaboration opportunities for key executives in the industry.
BetConstruct will use this medium to unveil its latest advancements in gaming technology and bring its extensive portfolio of cutting-edge products and solutions, aimed at revolutionising the gaming experience.
The main highlights of the event include the groundbreaking Fastex ecosystem with innovative ftNFT terminals and Esports-focused Sportsbook solutions. The ftNFT terminal is a state-of-the-art solution allowing visitors to buy and sell NFTs right from the spot. Additionally, with the Esports industry experiencing immense growth, BetConstruct's sports betting solution provides operators dynamic and engaging Esports betting experience with its live streaming capabilities, real-time odds and extensive market coverage.
Visitors can also explore BetConstruct's land-based offerings at its dedicated corner, as well as learn more about FeedConstruct products and how to implement them in their business.
BetConstruct will showcase its vast catalogue of offerings at stand B1307 in Marina Bay Sands from May 30 to June 1. All visitors are welcome to join one of the biggest iGaming events in the area and engage in the pool of possibilities.
MOGO Executes Definitive Agreement with Nils Lahr and OrionsWave to Acquire Social Challenge Engine and Platform Technology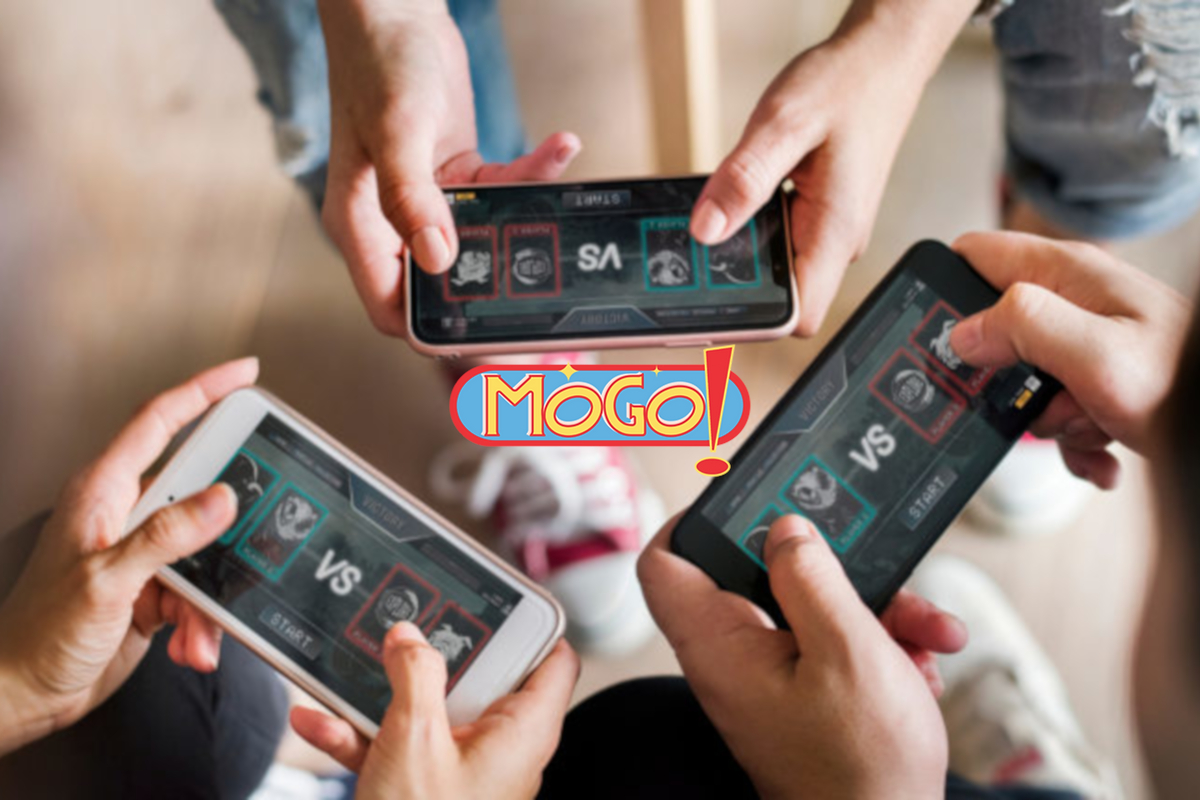 Reading Time:
2
minutes
Mobile Global Esports Incorporated (MOGO) (NASDAQ:MGAM), the mobile eSports and social platform company driving collegiate eSports tournaments, team development and data services in India, today announced that the company has executed the definitive agreement to acquire, implement and relaunch the social challenge technology developed by Nils Lahr and OrionsWave LLC.
"I'm thrilled about the prospect of bringing specific social stories to life," the founder and Chief Executive Officer for OrionsWave LLC, Nils Lahr, said. "Unlike the ad-hoc nature of Instagram or the instant gratification of TikTok, our original app, which was number-one on the app store before these platforms emerged, catered to a unique category that is still unaddressed in the market. Our aim is to add more value to social connections and infuse more fun into viral calls to action. With the advancements in technology and user experience, we're poised to bring a fresh and exciting perspective to the market."
"Moving forward with OrionsWave's social challenge technology provides the robust technological backbone required for building out the capabilities, value and offering of our MOGO social platform," the Chief Executive Officer for Mobile Global Esports Incorporated, Dave Pross, said. "We're looking forward to working closely with Nils and his team to drive gamer engagement through offering users the ability to create challenges with which to motivate player and team unity and competitiveness."
Lahr, an esteemed American entrepreneur and computer scientist, has made significant strides in the digital media and artificial intelligence (AI) industries. As the founder and Chief Executive Officer for OrionsWave, LLC, he has guided early-stage companies to success including Orions Systems Incorporated and Synergy Sports. His tenure as Reality Chief Technology Officer at Microsoft showcased his expertise in AI scalability. Holding over eight key patents in machine learning and AI, his innovative approach led to Microsoft's acquisition of Orions Systems Incorporated in 2020.
Lahr also co-founded Synergy Sports Technology LLC, a global leader in sports analytics, which recently had its IPO. His Emmy-award-winning work in streaming media has significantly influenced the digital transition of major corporations. Terms of the agreement were not disclosed.