Iker Casillas signs with FUN88 as its brand ambassador ahead of the World Cup 2022
Reading Time:
3
minutes
Iconic Spanish goalkeeper dons a new jersey as front-man for the leading Asian sportsbook operator, calling on fans to "Live Your Dream"
Football legend and World Cup-winning Spanish Captain, Iker Casillas, has taken his gloves off to become the official brand ambassador for Fun88, the powerhouse Asian sports betting operator, ahead of the FIFA World Cup 2022 in Qatar which runs from 20 November to 18 December.
This breakthrough partnership arrives three short years after FUN88 signed the late, great Kobe Bryant ahead of the FIBA Basketball World Cup. And, like Bryant before him, Casillas has been recruited to encourage fans to "Live Your Dream", a resounding call-to-action tagline that echoes the best of FUN88's brand values.
Consequently, the former goalkeeper, one of the game's most outstanding players thanks to his inspirational leadership roles at Real Madrid and the Spanish national team, has undertaken to responsibly promote the transcendent values of competition and entertainment on the World Cup stage, giving greater visibility to the fun and social engagement the game of football can bring to diverse international audiences.
Casillas and FUN88's combined goal is to enhance fan engagement around the game's biggest tournament by creating fresh content and discovery opportunities for diverse audiences. This timely partnership is now set to drive deeper engagement amongst soccer supporters across the globe. Accordingly, Casillas now joins the likes of Robbie Fowler, Steve Nash and the much-missed Bryant in Fun88's historic stable of superstars, all putting their shoulders to the wheel in building the brand's global sports exposure.
FUN88 will continue its ongoing work to engage with fans across both mature and emerging Asia markets via a series of creative activations and promotions involving Casillas. The brand has also developed a popular presence on social media, where its myriad customers are already interacting through its feeds and forthcoming World Cup content, where many more will benefit from its competitions and premium prize giveaways.
This combined collaboration will also leverage an increasing number of dedicated local channels and promotional activities, all focused on acquisition and retention of a loyal audience both pre-game and in-play. After all, World Cup football is always a tent-pole event for operator performance and correlated marketing targets around long-term new-account acquisition.
A senior spokesperson welcomed FUN88's new flagship ambassador: "We're delighted to have signed Iker Casillas to our team as FUN88's World Cup 2022 brand ambassador. Long story short, he is a leader and an inspiration to all, having made a peerless contribution to both club and international football.
"Unlike other goalkeepers known principally for their safe pairs of hands, Iker was always a natural entertainer on the field with his cat-like reactions and jaw-dropping shot-stopping regularly getting fans out of their seats. Accordingly, he and FUN88 are committed to achieving our goals in the most engaging and enjoyable way possible. Of course, there'll also be the chance for our customers to gain exclusive insight and analysis from one of the clearest-thinking minds in football – remember, Iker holds the record for the most clean-sheets in the Champions League and for Spain's national team!
"FUN88 intends to harness this breakout partnership to drive awareness and participation around our progressive brand values across both mature and developing Asian territories. We're constantly looking for original ways to connect with our customers across digital channels and betting verticals as varied as sportsbook, eSports and casino. Iker is a dream fit for the energy and expertise that FUN88 is delivering across varied markets, where a proven global reputation can deliver on localised challenges, helping push the envelope of technology and raise the game for the end-user experience and social traction."
Casillas, Spain's most garlanded captain, added: "I'm excited to be representing FUN88 for this Autumn's World Cup in Qatar. They have built a brand which directly aligns with my footballing history and sporting passions, underpinned by a desire to fuse fun with fairness and flair across wider sport. It's a combination that's vital to winning any game and also entertaining your audience.
"As a result, I look forward to bringing some top-class content and activity to Asian markets with my signature style and professionalism, allowing fans to find new and deeper ways in which to engage with and enjoy the sports they love. It was a penalty-kick decision to commit for me, so live your dream with FUN88!
"In short, I'm energised to be joining a new squad at FUN88 and very grateful for being given the chance to act as their ambassador and public face across an electric World Cup program."
While FUN88 continues to develop its online offerings for football fans around the world, this latest landmark acquisition highlights its commitment to international representation and fostering a football-friendly environment within a responsible gaming culture.
FUN88 has pioneered the gamified betting experience, thanks to a unique interface and personalised customer service that deliver a cohesive player journey from the log-in until the end result. This seamless experience has also ensured record levels of retention and consumer satisfaction amongst its active base.
Fun88 Announces Exciting Partnership with Dabang Delhi Kabaddi Club for Pro Kabaddi League Season 10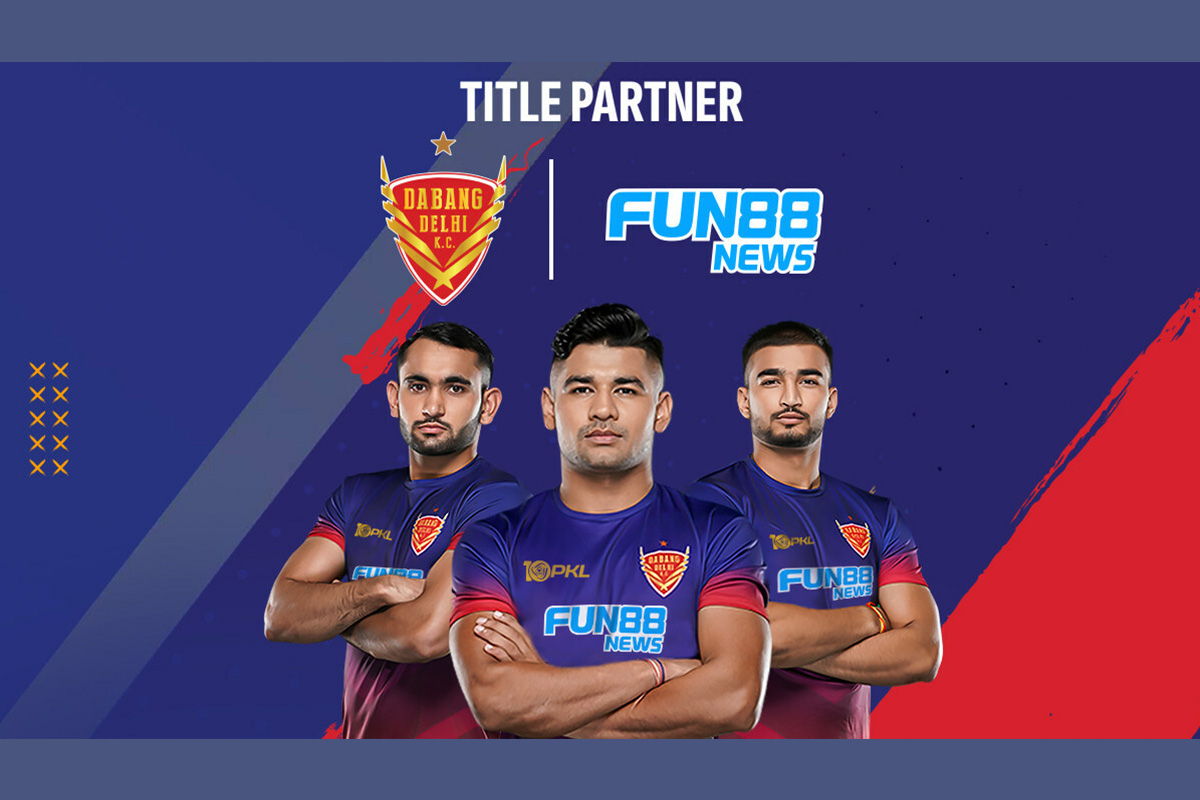 Reading Time:
< 1
minute
Online gaming brand Fun88 has announced its latest partnership, becoming the title sponsor of the Dabang Delhi Kabaddi Club, the current reigning champion of the Pro Kabaddi League Season 8, for the ongoing Season 10, which kicked off on December 2.
This collaboration marks a significant milestone in the world of sports and entertainment, bringing together two dynamic forces committed to delivering exceptional experiences to fans.
Dabang Delhi Kabaddi Club has consistently demonstrated excellence both on and off the kabaddi field, and this partnership reaffirms their dedication to providing fans with electrifying moments. Fun88, with its reputation as a premier gaming platform, aligns perfectly with Dabang Delhi Kabaddi Club's vision of success.
Durganath Wagle, CEO of Dabang Delhi KC, said: "We are thrilled to welcome Fun88News on board as a Title sponsor for the upcoming Pro Kabaddi League season. This collaboration represents a shared passion for delivering excitement and entertainment to our fans. Fun88's innovative gaming platform aligns seamlessly with our vision, and we look forward to a successful and engaging season together."
John Smith, Marketing Manager of Fun88, said: "FUN88 is delighted to be in association with Pro Kabaddi League Club Dabang Delhi. Together with the club, we live the dream of expanding our fan base, especially in India. FUN88 News is optimistic that this partnership will assist us in becoming the leading gaming, entertainment, and news platform in India."
India: Six People, Including Cops, Arrested After Ranchi Police Busts Illegal Gambling Den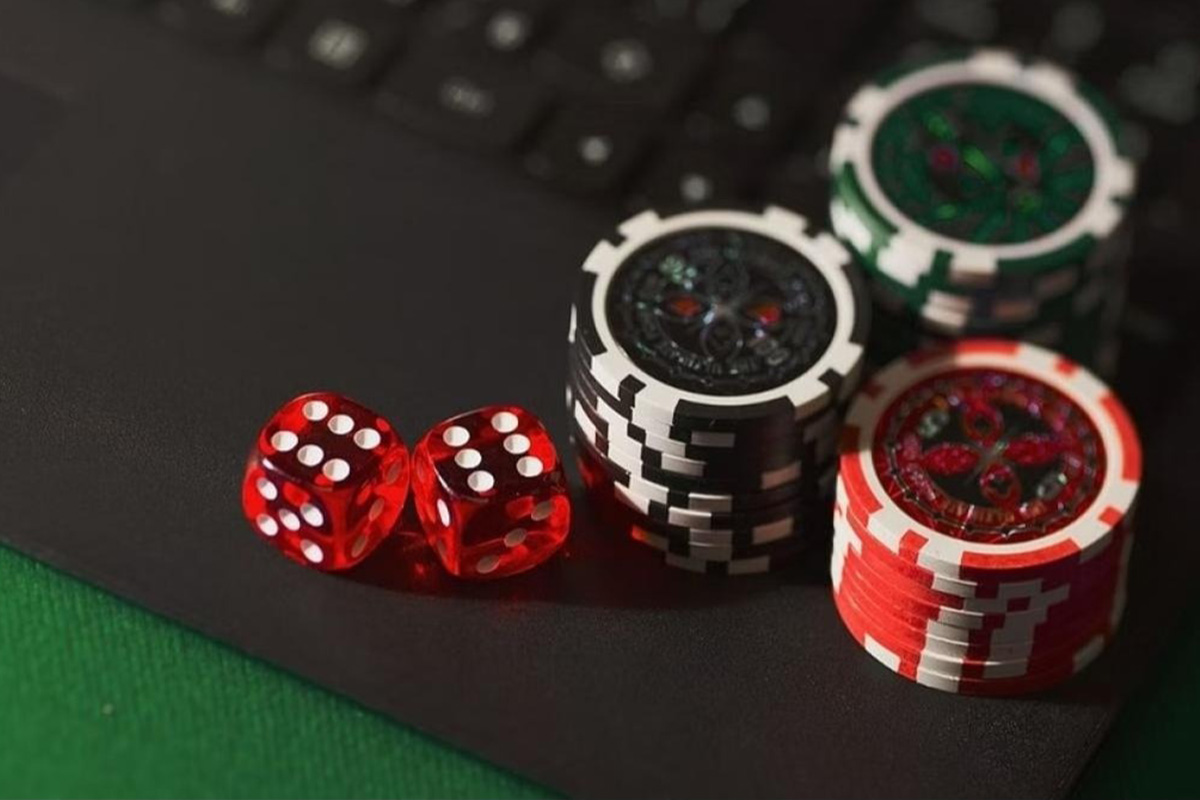 Reading Time:
< 1
minute
Six people, including cops, were arrested after the Ranchi Police busted an illegal gambling group in the Gonda area of Jharkhand's capital.
In recent news, six people, including cops were arrested after the Ranchi Police busted an illegal gambling den in the Gonda area of Jharkhand's capital. Acting on the received information, a police team raided the spot. Reportedly, a sum of five lakh rupees was seized from the accused.
BJP State President Babulal Marandi raised his concern over the incident, emphasising on the involvement of police personnel stationed at CM Hemant Soren's residence in the gambling operation. Marandi suggested that there might be pressure on the police, leading to potential manipulation of the case.
He even took to his official handle on X (formerly Twitter), to express his worries over the state's leadership being involved in wrongdoings. He also questioned where the money earned from the gambling activities was going.
The station in-charge Ravi Thakur confirmed the arrests. A detailed investigation into the matter is underway. The illegal gambling activities were reportedly ongoing in the police like area for several days. Upon receiving the information about the illegal gambling den, Ranchi SSP formed the team who conducted the raid.
Genting Berhad Reports Group Revenue of $1.57 Billion for Q3 2023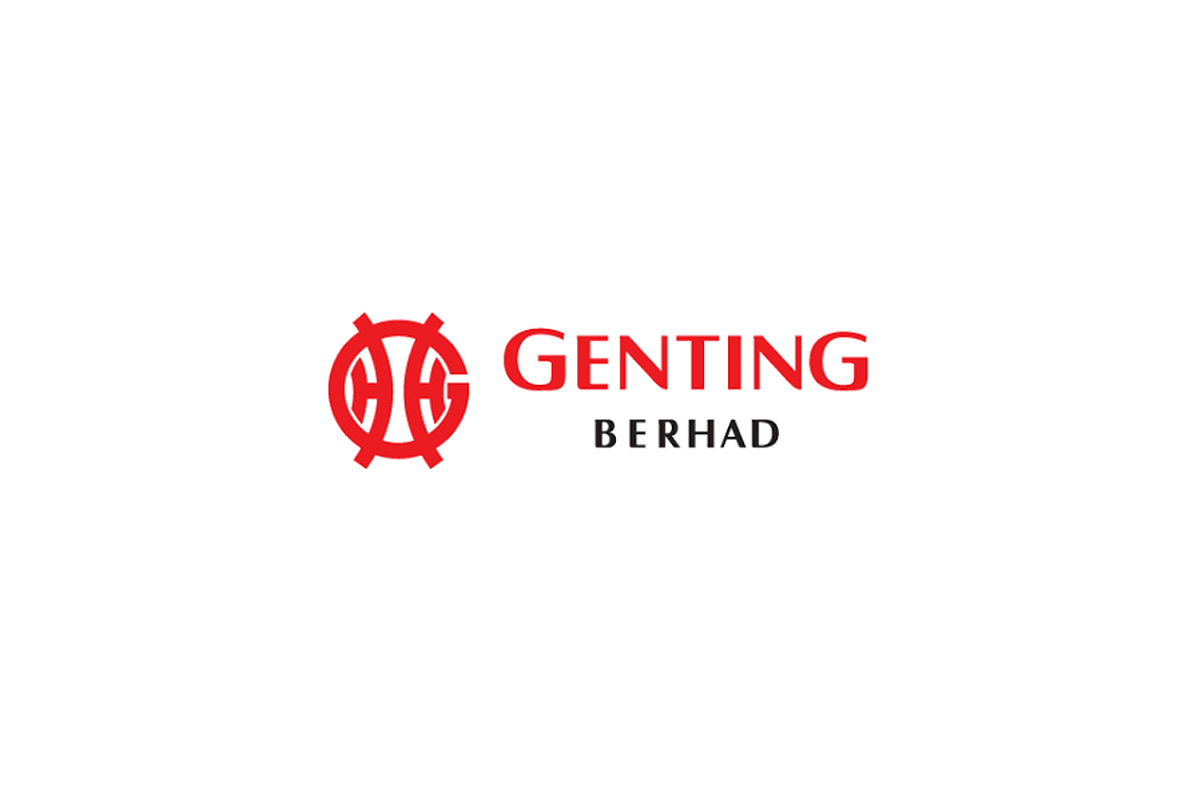 Reading Time:
< 1
minute
Genting Berhad has posted its financial report for the third quarter of 2023, highlighting a 20.39% increase year-on-year in its group revenue to RM7.37bn ($1.57bn).
This improved performance in the group's revenue was contributed mainly by the Leisure & Hospitality Division continuing to recover.
There was a significant increase in the group's net profit from the previous year's third quarter results, seeing them go up 177.16% to RM995m.
EBITDA also saw an increase, going up from RM2.06bn in the third quarter of 2022 to RM2.73bn in the third quarter of 2023, representing an increase of nearly 33%.
Resorts World Sentosa continued to benefit from the sustained recovery of travel and tourism within the region, seeing both revenue and EBITDA increase, while Resorts World Genting recorded higher revenue this quarter due to a higher volume of business registered by its gaming and non-gaming segments; owing to the relaxation of border control as compared to Q3 2022.
Genting mentions that its financial performance for the rest of the 2023 financial year may be impacted by a number of factors, including the continuation of domestic demand employment growth; and the regional gaming market is expected to continue its recovery as airline capacity and air connectivity in the region improves.
The report also mentions that Resorts World Sentosa has collaborated with a local charity organisation called Food from the Heart to fund, to enable the distribution of fresh, locally sourced produce to 2400 underprivileged families across the island over the next three years.