FACEIT and WhiteBIT Launches $1M USDT Community Clash Tournament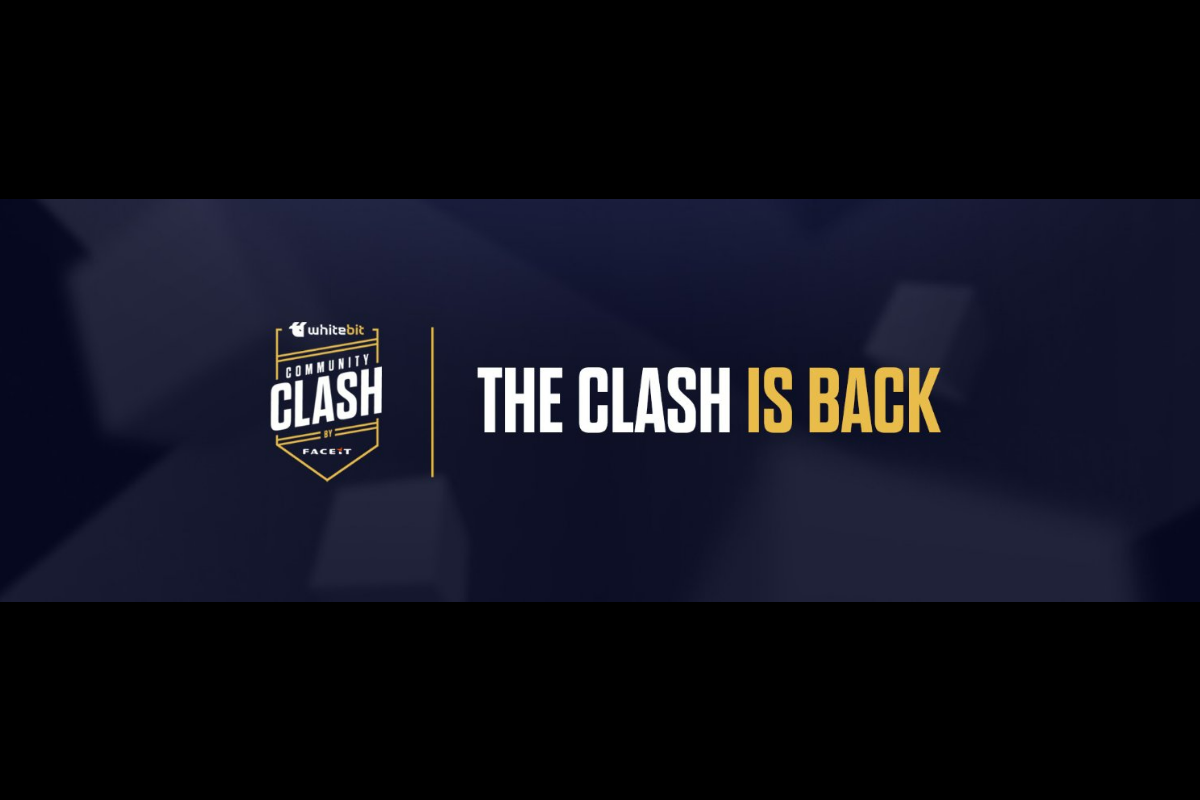 Reading Time:
2
minutes
FACEIT, the leading competitive platform for online multiplayer games with over 27 million users, have announced the next phase of their partnership with WhiteBIT, a leading cryptocurrency exchange, with the launch of the WhiteBIT Community Clash – the biggest CS:GO matchmaking event to date.
FACEIT players and fans are invited to join one of the 60+ largest EU and South America streamers and pro team Clans to compete for a portion of the $1m USDT prize pool, 100 million FACEIT points and a chance to make it to the live finals at Dreamhack Valencia in Spain on 9th – 11th December 2022. Clans are digital communities on FACEIT, created so players can find like-minded individuals to compete with. Clans can consist of hundreds to thousands of members.
Starting November 15th, players prove their mettle by picking a Clan and participating in matches to earn points. The more members, wins and points, the more your Clan has a chance to make it to the finals. At the end of the first phase, the bottom ten Clans are eliminated. The remaining Clans will compete to make it to the Playoffs based on rankings in a single-elimination, best of 3 tournament. Clan leaders will select four players and two substitutes to represent the team at the Quarter Finals and Semi Finals in Dreamhack Valencia. The Finals will see the top 2 Clans from each region go head to head at the event, where they will compete on stage for $1M USDT. Uniquely, all of the members of the winning Clan will receive a portion of the prize pool.
In February 2022, FACEIT and WhiteBIT laid the foundation of the partnership by creating new opportunities for gamers with highly engaging competitions and substantial cryptocurrency rewards. FACEIT users can already take part in dedicated WhiteBIT missions and tournaments on the platform and win rewards which they are able to redeem in the cryptocurrency of their choice through the WhiteBIT platform. The Community Clash unlocks the next chapter in the partnership, by introducing gamers to a groundbreaking competition format, backed by the biggest personalities in esports, and an unprecedented level of rewards to cement the commitment WhiteBIT has to esports.
Volodymyr Nosov, CEO of WhiteBIT commented: "WhiteBIT has always been about pioneers who explore new levels of experience. That is the theme of today's announcement we are making with our friends from FACEIT. Together, we plan to present an upgraded gaming experience on their platform. Thousands of players from all over the world fighting for a prize fund that rivals Tier-1 tournament rewards, doesn't it sound amazing? And this is just the first of the many steps we will take together going forward."
President of Digital Platform at ESL FACEIT Group, Fabio Floris commented: "We're very excited to announce our new community offering together with WhiteBIT. The tournament is designed to bring together the CS:GO community and give every player an opportunity to compete on a global scale in a brand new engaging way. It's been fantastic to offer such a big incentive for players through our partner WhiteBIT, who have truly understood the need for innovative gaming experiences, and to have an array of big name streamers from CS:GO lead the charge to unite players."
What is Betbazar expecting from the upcoming Prague Gaming & TECH Summit?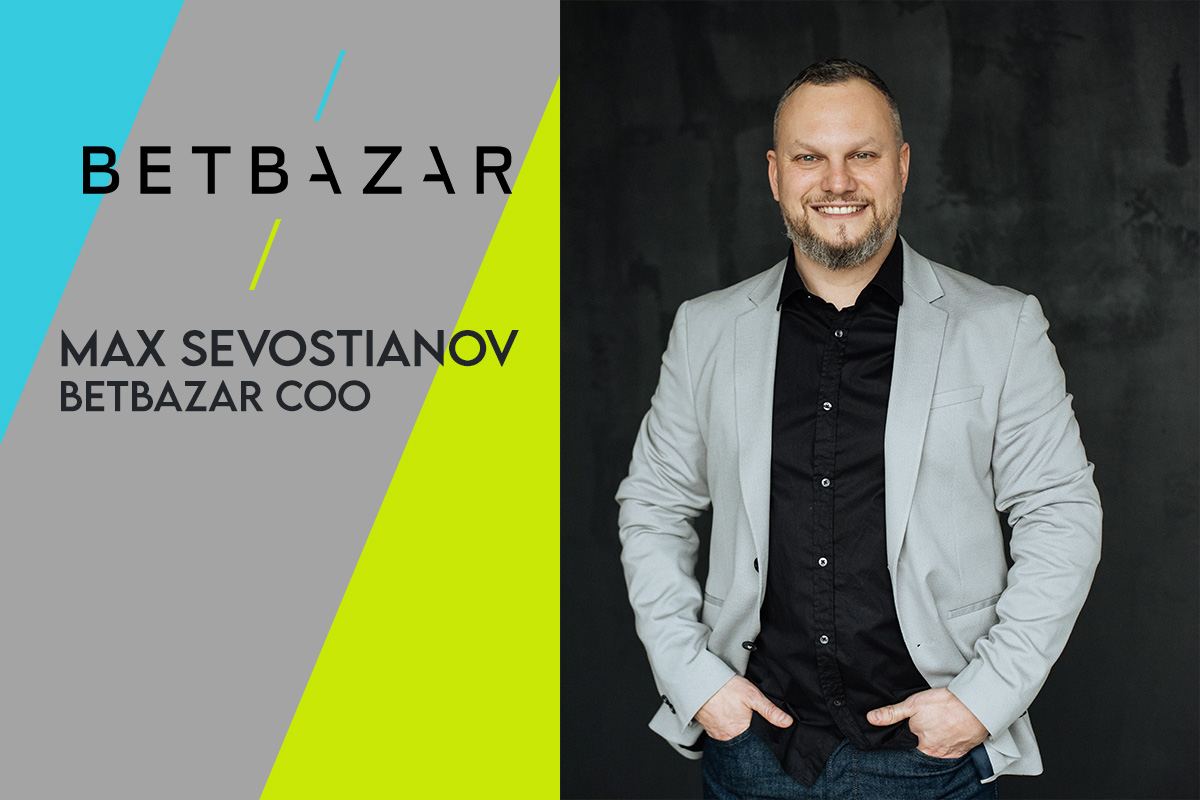 Reading Time:
3
minutes
Ahead of next week's highly-anticipated Prague Gaming and Tech Summit, Central and Eastern Europe (CEE's) largest betting and gaming industry conference we sat donm with Betbazar's COO Max Sevostianov for a quick chat.
We're really looking forward to the Prague Gaming & TECH Summit where we'll be talking about Betbazar's rich array of cutting-edge products and services. The event will provide a great opportunity for Betbazar to engage with other professionals in the sector, exchange ideas, and stay up-to-date on the latest trends and technologies shaping the industry's future.
As part of its growth strategy, Betbazar is also actively seeking new partnerships and collaborations that can help the company enhance its offerings and expand its reach.
By showcasing our products and services available within our B2B worldwide iGaming marketplace, Betbazar aims to capture the attention of potential partners and clients. Events like this provide an environment to demonstrate the company's commitment to connecting creators with buyers to accelerate growth powered by best-in-class products. – Betbazar COO Max Sevostianov
How big a role do CEE markets play in Betbazar's growth strategy for 2023 and beyond?
Betbazar identified the Central and Eastern European (CEE) region as a crucial area for growth and expansion in 2023 and beyond. The company recognizes the potential that the CEE markets offer, but also acknowledges that success in these markets will hinge on a variety of factors. Among these factors are regulatory compliance, effective marketing and localisation strategies, and the capacity to deliver competitive products and services that cater to the unique needs and preferences of players in the region.
Localised strategies play a vital role to help resonate with the diverse audiences in the CEE region. This includes tailoring marketing campaigns to the specific cultural nuances, languages, and preferences of players in each market. This approach means we're able to effectively communicate Betbazar's value proposition and establish a strong brand presence that appeals to regional audiences.
esports forms a strong part of the Betbazar service, what role do you see the vertical playing for operators?
Esports has emerged as a rapidly growing segment within the iGaming industry, and as a leading player in the space, Betbazar recognises its potential for attracting and retaining players. In particular, esports appeals to younger demographics, who are highly engaged with competitive gaming and represent a significant market opportunity for iGaming operators.
One of the most compelling aspects of esports is its global appeal. With millions of fans and players worldwide, operators that offer esports betting can tap into a vast and rapidly expanding market. This growth is fueled by the increasing popularity of competitive gaming across various genres and platforms.
The sheer volume of game formats and tournaments provides numerous betting options, catering to different interests and skill levels. Moreover, esports fosters opportunities for interaction and dialogue among fans, creating a sense of community and loyalty that can drive long-term engagement.
You recently added Prague-based Mancala Gaming to your iGaming offering, what do its games offer to Generation Y?
Generation Y, often recognised for their tech-savviness and preference for experiences over material possessions, has shown a strong inclination towards social and multiplayer gaming. This group also displays a particular interest in skill-based games, seeking challenges and the opportunity to showcase their abilities.
Mancala Gaming has strategically positioned itself to appeal to Generation Y by offering a diverse portfolio of games that cater to these preferences. The company's range of games features various themes and mechanics, including skill-based options that engage players seeking a challenge.
Beyond the gameplay itself, Mancala Gaming ensures that its portfolio is visually appealing and highly engaging. Recognising that Generation Y players are accustomed to frictionless and immersive gaming experiences, Mancala Gaming strives to provide graphics and designs that capture and maintain the attention of this audience.
3 Oaks Gaming rolls out feature-rich Scatter Pays hit Boom! Boom! Gold!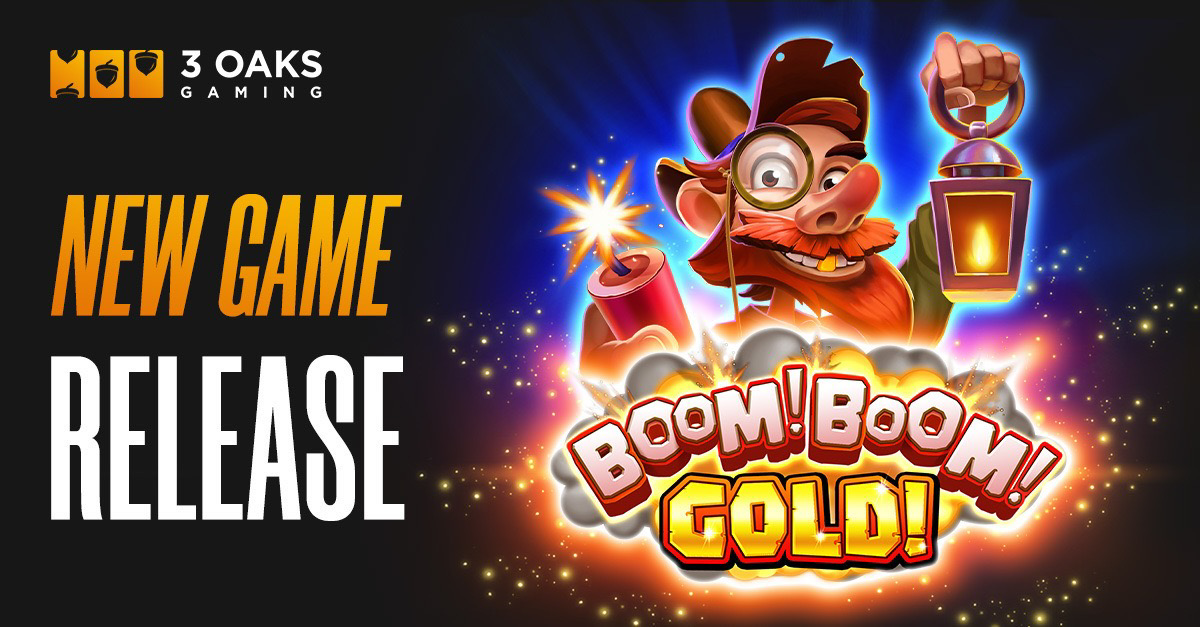 Reading Time:
2
minutes
3 Oaks Gaming, an established distributor of iGaming content, has expanded its games offering with the launch of Boom! Boom! Gold!, which incorporates the increasingly popular Scatter Pays mechanic.
Packed with explosive features, this title invites users to take a trip down a gold-infested mine to unearth the potential to win a grand prize worth 10,000x.
Following on from its first Scatter Pays release, Goddess of Egypt, which was launched in January, this mechanic is the most explosive way to capture those enchanting prizes from deep down. Eight matching symbols pay anywhere on the reels in this 6×5 game, while winning symbols collapse and new ones fall into the gaps created, potentially boosting additional wins and cascades.
There are also two different types of Multipliers available in this captivating game, which follow each winning cascade – Boom Multipliers and Regular Multipliers, with values ranging from 2x to 500x. The Boom version increases in value with each successful cascade, so a series of golden combinations come into play.
The classic Free Spins mode also features prominently on this slot. Scatters are the key to entering this feature, as four Minor symbols propel players to an automatic 15 Free Spins. During the thrilling gameplay, all win Multipliers grow until the Free Spins round ends, with the option of a retrigger available.
Dependent on individual market requirements, players also have the ability to take advantage of the Buy Bonus Button, unlocking a Free Spins round for 100x a player's stake.
Finally, during the main game, any winning lines in a sequence are displayed on an interactive mini-screen on the left-hand side of the play screen, showing what wins have taken place and the total amount.
Sebastian Damian, Managing Director of 3 Oaks Gaming, said: "Boom! Boom! Gold! is a brilliant addition to our engaging portfolio and we are very confident it will prove to be a massive hit for 3 Oaks Gaming.
"The Scatter Pays mechanic is thoroughly enjoyed by a wide audience across multiple territories, and with the addition of different multipliers and Free Spins, this slot is jam-packed with everything required to make it a success."
Blueprint Gaming clinches Games Global deal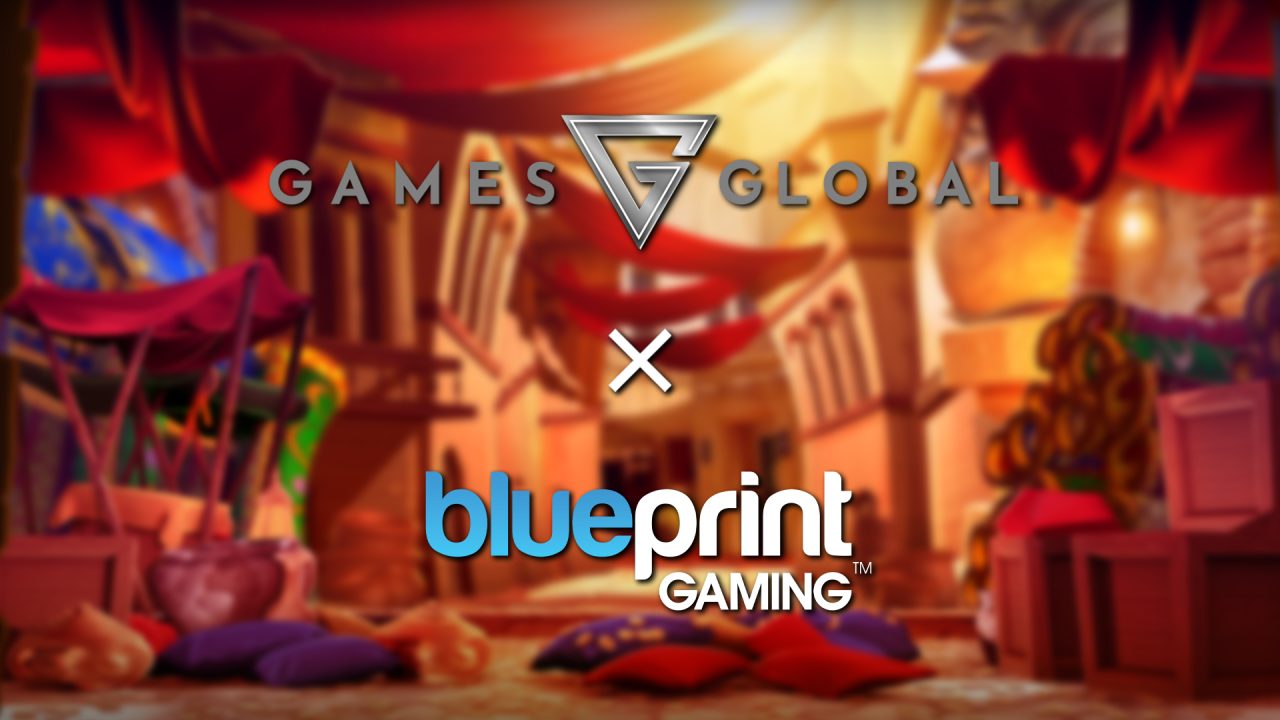 Reading Time:
< 1
minute
Blueprint Gaming has sealed a major deal with industry giant Games Global, paving the way for the studio's content portfolio to reach a huge number of new operators and players through the aggregated partner content platform, Games Global PLUS.
The extensive network curated by Games Global offers Blueprint the opportunity to grow its profile with a significant number of new operators and countless more players across a host of regulated markets.
Leading brands will now have access to Blueprint's extensive library of hugely popular proprietary games such as Eye of Horus, Fishin' Frenzy and Genie Jackpots, along with the industry's most comprehensive collection of hit licensed titles including The Goonies™ and ted™.
The agreement is the latest in a string of commercial partnerships for Blueprint as it looks to further extend its international reach and reach new slot players.
Ryan Collinge, Director at Blueprint Gaming, said: "This is a partnership that we've been working on for some time, so we're naturally delighted to get it over the line. Like so many key growth drivers, aligning ourselves with the right brands doesn't happen overnight so our thanks go to the teams on both sides that have worked hard to make this happen.
"Games Global's reach is unmatched across the industry and offers Blueprint incredible scope to move forward with a games portfolio that we're proud of."
Andy Booth, Chief Product Officer at Games Global, added: "We look forward to working together with Blueprint Gaming on this exciting new partnership. As a well-known name in the industry, we're delighted to add Blueprint as an aggregated content partner and to showcase their portfolio of games through our award-winning platform.