BETER Live has teamed up with game aggregator SoftGamings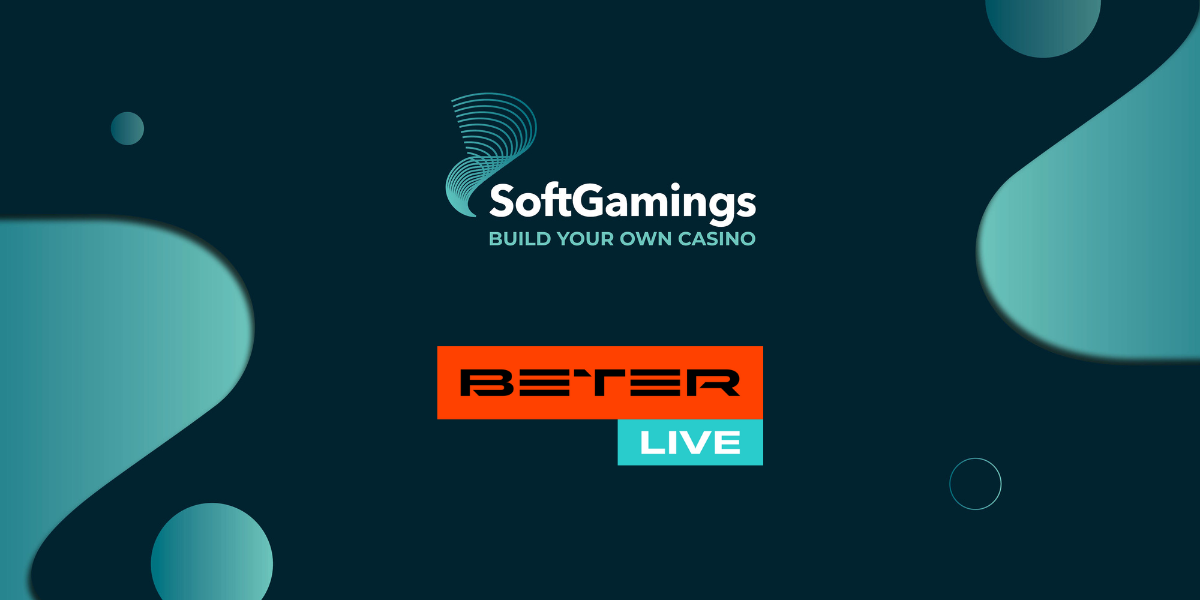 Reading Time:
< 1
minute
Live casino provider BETER Live, part of the industry-leading provider BETER, has announced a new partnership with SoftGamings, which grants SoftGamings' operators access to BETER Live's large selection of games. BETER Live's library includes a vast array of exciting, stylish games from cutting-edge studios to suit all tastes from Baccarat, Andar Bahar, and Sic Bo to the brand-new Gravity Blackjack, which features unique multipliers.
"I'm very excited to start working with SoftGamings as I know they'll be able to get the best out of our games library. What's more, our cooperation will undoubtedly help us to strengthen and raise awareness of the BETER Live brand, whereas SoftGamings' partners will appreciate the quality content featured in our games". – Anna Vikmane Director at BETER Live
"When it comes to our visions for developing the igaming market, us and SoftGamings are on the same page. Therefore, we actively encourage the use of new tools and solutions. Partnering with such a large game aggregator will help BETER Live increase the reach of its offering and provide unique content to the European, Latin American, and CIS markets." – Yori Arami, CRO at BETER.
BETER Live games are already available on SoftGamings platform, so SoftGamings partners will be able to evaluate the new products very soon.
"We're always very enthusiastic about innovations, as well as fresh offerings, in the igaming market and are very excited about this new partnership with BETER Live. We can offer them plenty of opportunities to enhance their reputation, while their content will give our operators new profitable results. I hope that our collaboration with BETER Live proves to be long and fruitful". – Anna Lalina, Head of partnerships at SoftGamings.
Sony Corporation has signed a multiple-year global partnership agreement with Fnatic Ltd ("Fnatic"), which operates a professional esports team headquartered in London, UK, including product co-creation of Sony's gaming gear brand, INZONE™.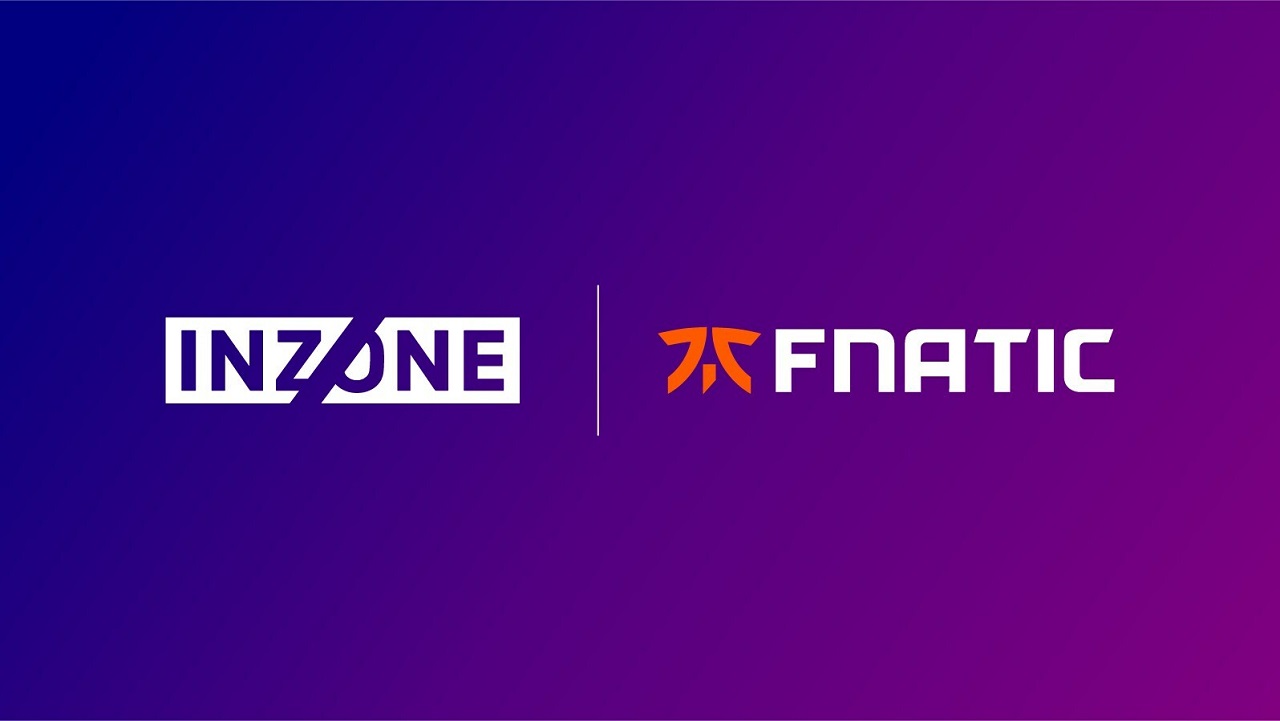 Reading Time:
2
minutes
Sony Corporation has signed a multiple-year global partnership agreement with Fnatic Ltd ("Fnatic"), which operates a professional esports team headquartered in London, UK, including product co-creation of Sony's gaming gear brand, INZONE™.
Sony's product development teams will exchange opinions on product concepts, performance, and technology with professional players from Fnatic. Initially, professional players from Fnatic will conduct rigorous product testing for INZONE products under development, and Sony will enhance them, based on their professional opinions. Sony will create revolutionary gaming gear that will lead players to victory in highly competitive games by collaborating with Sony's expertise in high image quality and sound quality that have been cultivated over many years with the unrivalled experiences and performance of Fnatic's professional players.
In addition, Sony will co-produce online content with Fnatic for the gaming community, providing unique experiences for many players including Fnatic fans.
Since its founding in 2004, Fnatic has operated multiple professional esports teams in London, Berlin and Tokyo, winning many international championships.
Sony shares with Fnatic the common goal to inspire and empower all players to continue to achieve their full potential.
"We're absolutely thrilled to welcome INZONE into the Fnatic family as a long-term partner of our organisation," said Sam Mathews, CEO of Fnatic. "During our initial discussions it became clear how strong the alignment is between our brands; from Sony's leading innovation in technology and our own 18+ year legacy as a world leader in esports and gaming performance. Together we look forward to exciting the audience, pushing the boundaries in both product development through our world-class roster of players and amplification of the INZONE brand globally via our unrivalled fanbase of over 30+ million worldwide."
"We are excited to partner with Fnatic, the world leader in the e-sports scene, to pioneer new gaming experiences for esports players and all gaming lovers," said Hiroshi Nakamura, Head of Personal Entertainment Business Unit, Sony Corporation. "By the combination of Sony's cutting-edge visual and audio technologies and Fnatic's unparalleled expertise, we are engineering the multiple initiatives with Fnatic such as the co-creation of gaming gears and content activations, that will add a completely new dimension to gaming life. Sony Group's corporate direction is "getting closer to people", and in this context, getting closer to the gaming community. We are sincerely wishing to energize and support the gaming community through this partnership, as a member of the Fnatic family."
Gaming gear "INZONE"
"INZONE" is a gaming gear brand for PC gamers that sharpens the senses and enhances gaming abilities. Sony provides gaming monitors and gaming headsets that incorporate the latest technology in addition to Sony's expertise in high image quality and sound quality that have been cultivated over many years.
MGA Games makes an impression in Madrid with Wild West, the online version of another, great land-based slot game classic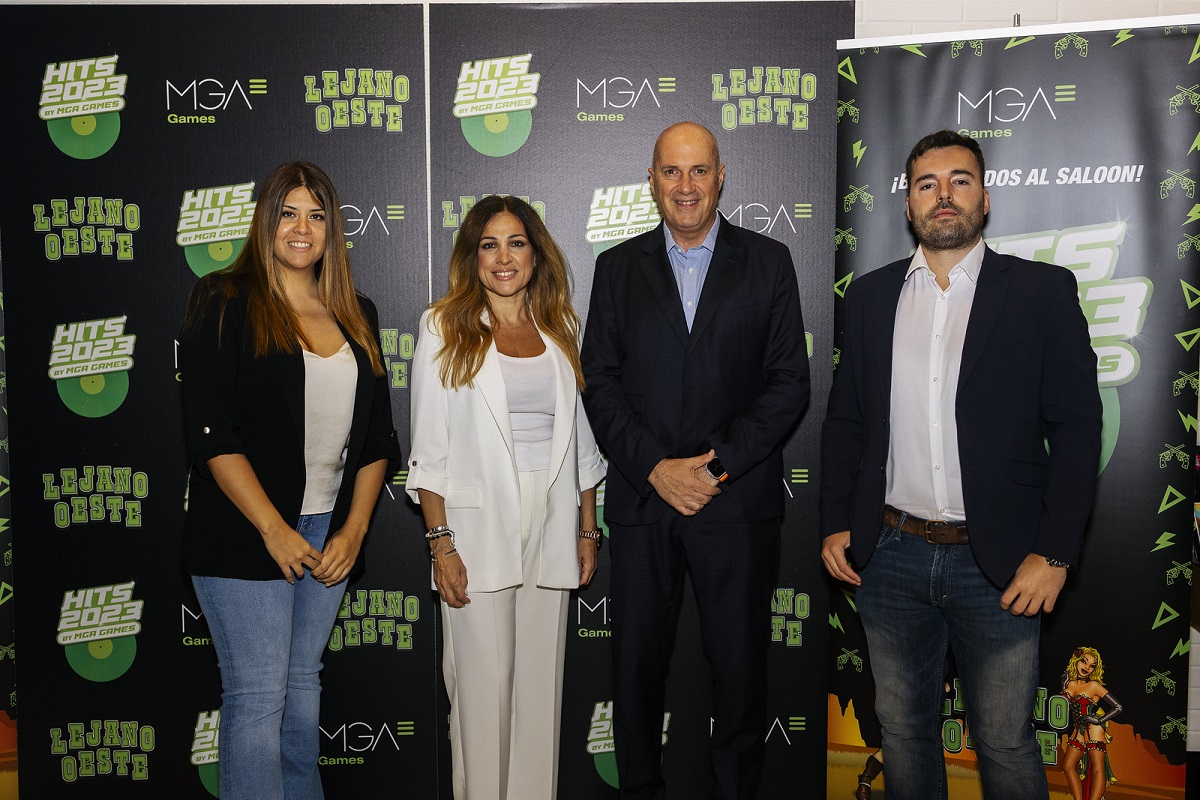 Reading Time:
< 1
minute
To date, the company has turned 7 legendary land-based slot games into successful online productions for casinos, and the number of games continues to grow this year.
MGA Games has surprised the industry once again with the exciting "MGA Games Saloon" event held on Tuesday June 6th, at the Only You Hotel Atocha in Madrid.
The meeting was the perfect platform to present their latest creation, the exciting 3-reel online slot game Lejano Oeste, which forms part of the "Hits 2023 by MGA Games" collection.
The new title from MGA Games is the online version of a land-based game that revolutionised the industry 15 years ago by introducing the change from reel-reel to reel-video. A huge success in its physical format, now, MGA Games brings all the excitement and experience of the Lejano Oeste to the online arena.
It was clear there was much enthusiasm and good feeling among those present at the event, who praised the work and dedication of MGA Games and their exceptional gaming experience offering.
José Antonio Giacomelli, Consejero Delegado of the Online Division of the MGA Group,, commented: "Once again, we have masterfully recreated a legendary land-based slot machine game in its online version. With meticulous attention to detail, we have managed to preserve the essence and emotion that originally made this game a resounding success," said Giacomelli.
MGA Games has brought 7 legendary slot games from land-based gaming to the online arena, with the number of games increasing this year. Some of these productions earned the company Best Product recognition at the 2022 JDigital Awards.
What Do Canadians Think About Gambling Ads And Its Possible Ban?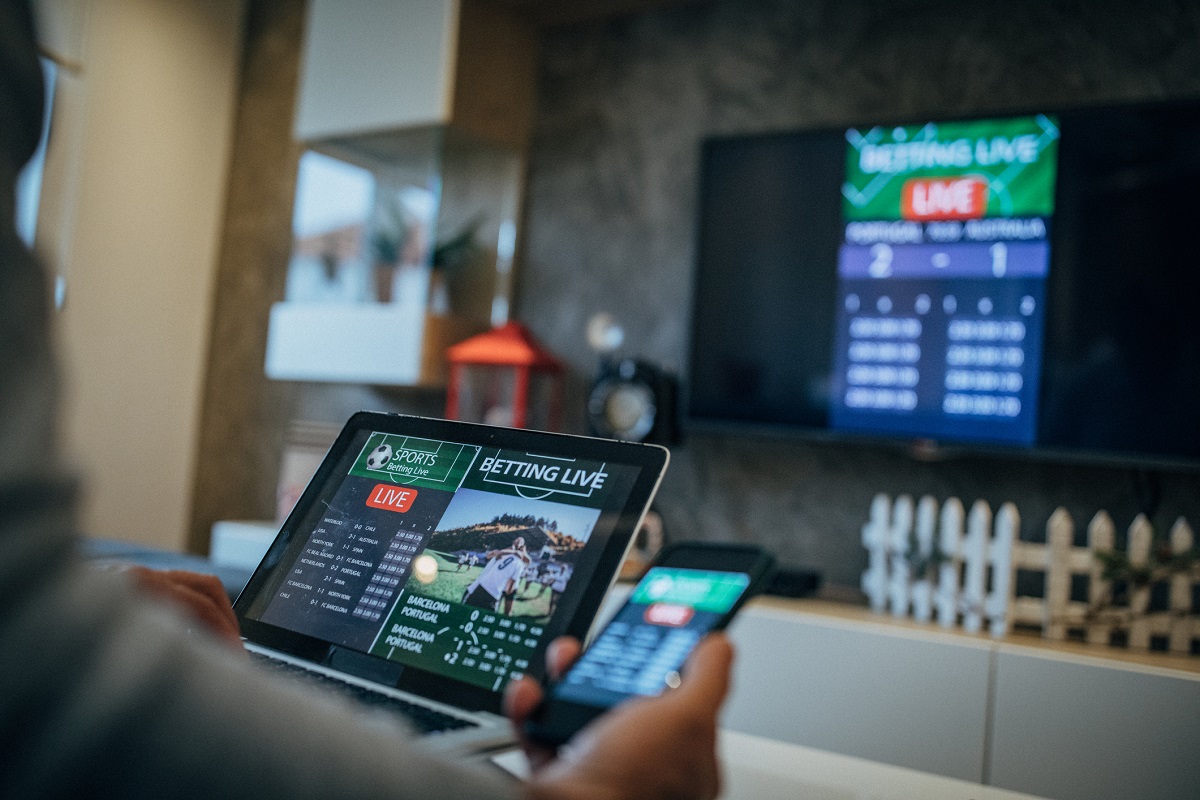 Reading Time:
4
minutes
Canadians' opinions on gambling advertisements and the potential ban surrounding them have sparked considerable interest. The issue has ignited discussions about the impact of these ads on society and individuals. With concerns about excessive gambling and its consequences, some Canadians advocate for a ban on gambling advertisements, while others emphasize the importance of freedom of expression and responsible gambling messaging.
This article delves into the perspectives of Canadians regarding gambling ads and explores the potential implications of a ban, shedding light on the ongoing debate surrounding this contentious issue.
How Does the Online Gambling Ads Industry Work in Canada?
In Canada, the gambling ads industry operates within a regulatory framework that aims to balance the promotion of gambling activities with responsible advertising practices. The influence of gambling ads can be significant, especially considering the increasing popularity of online gambling platforms and the widespread use of digital advertising. Also, gamblers consider ads as one of the indicators to choose the most suitable and profitable platform which makes ads even more important. If you are also looking for the best online casino Canada, you can take into account the ads and their suggestions.
The regulations for gambling ads in Canada vary across provinces and territories, as each jurisdiction has its own gambling regulatory authority. For instance, the Alcohol and Gaming Commission of Ontario (AGCO) oversees gambling activities in Ontario, while the British Columbia Lottery Corporation (BCLC) is responsible for gambling regulations in British Columbia. These regulatory bodies enforce rules to ensure that gambling ads are socially responsible, fair, and compliant with relevant laws.
While successful examples of gambling ads in Canada can be subjective, several notable campaigns have gained attention. The Ontario Lottery and Gaming Corporation's (OLG) "Know Your Limit, Play Within It" campaign focuses on promoting responsible gambling behaviors and educating players about the importance of setting limits. This campaign emphasizes the importance of self-control and moderation.
The influence of gambling ads in Canada is substantial, as they have the potential to shape perceptions and behaviors. Effective gambling advertisements can create a sense of excitement, showcase the variety of gambling options available, and entice individuals to participate. However, there are concerns that these ads may also contribute to problem gambling behaviors or target vulnerable individuals.
To address these concerns, Canadian regulations impose restrictions on gambling advertising content and placement. Advertisements must include responsible gambling messages, such as promoting self-exclusion programs, providing information on problem gambling helplines, and encouraging responsible play.
Are Gambling Ads Good or Bad?
From the perspective of casinos, gambling ads serve as a means to attract new customers and promote their offerings. Through captivating visuals, enticing promotions, and enticing narratives, these advertisements aim to create brand awareness and generate revenue. They provide a platform to showcase the diverse range of games, amenities, and entertainment options available at a casino. Moreover, ads often emphasize the potential for large winnings, which can pique the interest of individuals who may not have considered gambling previously.
For gamblers, gambling ads can offer valuable information about new games, promotions, and special events. They can provide a sense of excitement and anticipation, encouraging individuals to visit a casino and engage in their preferred form of gambling. Additionally, these advertisements can serve as reminders for responsible gambling practices, with many ads featuring messages about setting limits, seeking help for problem gambling, and promoting self-control.
However, some argue that these advertisements may normalize and glamorize gambling, leading to excessive or problematic gambling behaviors. They may also target vulnerable individuals, such as those struggling with addiction or financial difficulties, exacerbating their challenges. Critics also contend that the pervasive nature of gambling ads can create an environment that encourages impulsive or uninformed gambling decisions.
Gambling Ads Can Be Banned in Canada
Prominent figures such as Olympic medalist Clara Hughes, children's entertainer Raffi Cavoukian, and former school principal and NHL hockey dad Karl Subban support the Campaign to Ban Ads for Gambling in Canada. Their involvement raises awareness about the concerns surrounding gambling advertisements and advocates for stricter regulations to protect vulnerable individuals and youth. The Canadian Mental Health Association (CMHA) also raises concerns about gambling ads.
CMHA Ontario CEO Camille Quenneville expresses deep concern about the negative impact of online gambling advertising, including sports betting, on vulnerable individuals, especially youth. Studies have shown that gambling advertisements normalize the behavior and contribute to increased gambling among young people. According to a recent Statistics Canada study, over 300,000 Canadians are identified as being at moderate or severe risk for gambling-related issues.
In response to these concerns, there are varying opinions on how to address the issue. While some argue for a complete ban on gambling ads, others, like Jeffrey Derevensky from the International Centre for Youth Gambling and High-Risk Behaviors, propose implementing regulations as a solution.
The debate surrounding gambling advertising reflects the need to strike a balance between promoting responsible gambling practices and protecting vulnerable individuals, especially young people, from the potential harm associated with excessive exposure to gambling promotions. Derevensky proposes reducing the number of ads and making them less enticing, as well as scheduling them for later hours to limit exposure to younger audiences.
Balancing the need to protect vulnerable individuals while still allowing for responsible gambling is a complex challenge. The focus should be on promoting responsible gambling practices and raising awareness about potential risks associated with gambling rather than solely relying on advertising to attract customers.