Researchers Develop an Intelligent Observer for Esports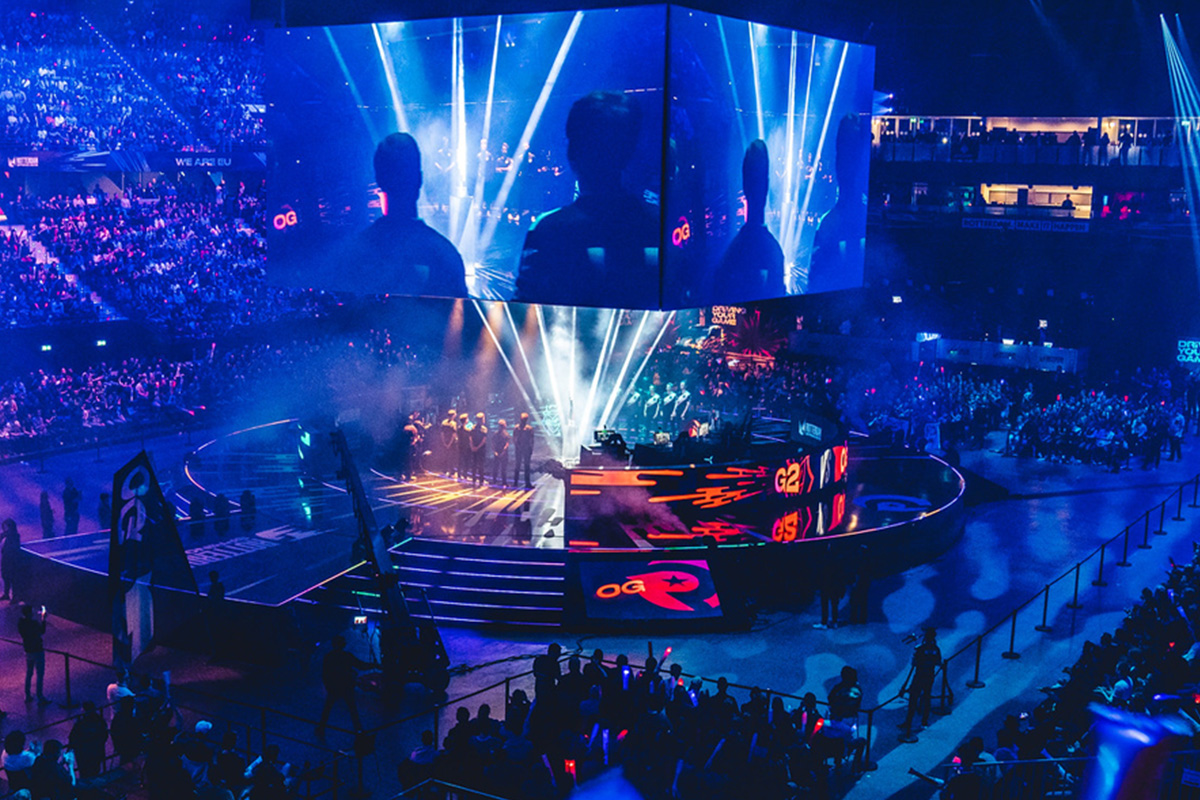 Reading Time:
2
minutes
Human game observers are a vital part of the Esports industry. They use extensive domain knowledge to decide what to show to the spectators. However, they may miss important events, necessitating the need for automatic observers. Researchers from South Korea have recently proposed a framework that utilises an object detection method, Mask R-CNN, and human observational data to find the 'Region of Common Interest' in StarCraft—a real-time strategy game.
Esports, already a billion-dollar industry, is growing, partly because of human game observers. They control the camera movement and show spectators the most engaging portions of the game screen. However, these observers might miss significant events occurring concurrently across multiple screens. They are also difficult to afford in small tournaments. Consequently, the demand for automatic observers has grown. Artificial observing methods can either be rule-based or learning-based. Both of them predefine events and their importance, necessitating extensive domain knowledge. Moreover, they cannot capture undefined events or discern changes in the significance of the events.
Recently, researchers from South Korea, led by Dr. Kyung-Jong Kim, Associate Professor in Gwangju Institute of Science and Technology, have proposed an approach to overcome these problems. "We have created an automatic observer using object detection algorithm, Mask R-CNN, to learn human spectating data," explains Dr. Kim. Their findings were made available online on 10 October 2022 and published in Volume 213 Part B of Expert Systems with Applications journal.
The novelty lies in defining the object as the two-dimensional spatial area viewed by the spectator. In contrast, conventional object detection treats a single unit, for instance, a worker or a building, as the object. In this study, the researchers first collected StarCraft in-game human observation data from 25 participants. Next, the viewports—areas viewed by the spectator—were identified and labeled as "one." The rest of the screen was filled with "zeroes." While the in-game features are used as input data, the human observations constituted the target information.
The researchers then fed the data into the convolution neural network (CNN), which learnt the patterns of the viewports to find the "region of common interest" (ROCI)—the most exciting area for the spectators to watch. They then compared the ROCI Mask R-CNN approach with other existing methods quantitatively and qualitatively. The former evaluation showed that CNN's predicted viewports were similar to the collected human observational data. Additionally, the ROCI-based method outperformed others in the long run during the generalization test, which involved different matchup races, starting locations, and playing maps. The proposed observer was able to capture the scenes of interest to humans. In contrast, it could not be done by behavior cloning—an imitation learning technique.
Dr. Kim points out the future applications of their work. "The framework can be applied to other games representing some of the overall game state, not only StarCraft. As services such as multi-screen transmission continue to grow in Esports, the proposed automatic observer will play a role in these deliverables. It will also be actively used in additional content developed in the future."
With 17.6% CAGR, Casino Management System Market Worth USD 22.56 Billion by 2030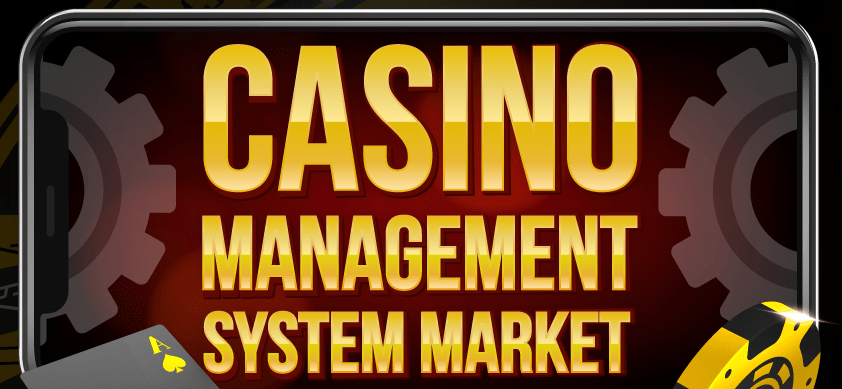 Reading Time:
3
minutes
The global casino management system market size was USD 6.28 billion in 2022. The market is expected to expand from USD 7.24 billion in 2023 to USD 22.56 billion by 2030, exhibiting a CAGR of 17.6% over the forecast period. The surge can be attributed to the growing usage of block chain and cryptocurrencies on online gaming platforms. Fortune Business Insights™ provides this information in its research report, titled "Casino Management System Market Forecast, 2023-2030".
Key Industry Development:
October 2022 – Gaming Innovation Group Inc. (GiG) inked a partnership with Strike Games for the provision of world-class platform solutions. The collaboration involves GiG's player account management, front-end, and Content Management System (CMS).
Report Scope & Segmentation
| | |
| --- | --- |
| Report Coverage | Details |
| Forecast Period | 2023 to 2030 |
| Forecast Period 2023 to 2030 CAGR | 17.6% |
| 2030 Value Projection | USD 22.56 Billion |
| Base Year | 2022 |
| Casino Management System Market Size in 2022 | USD 6.28 Billion |
| Historical Data for | 2019 to 2021 |
| No. of Pages | 150 |
| Segments covered | Module, Application and Geography |
Key Takeaways
Casino management system market size in North America was USD 3.29 billion in 2022
Major driving factors include the rising need and awareness of advanced security and surveillance systems
By application, accounting segment holds the maximum market share
Global demand is driven by huge fraud and theft occurrences at the casinos
Increasing use of digital currencies will drive the market in the forecast period, 2023-2030
Drivers and Restraints:
Market Share to Rise Due to Growing Inclination Toward Better Management of Security Operations.
One of the prominent factors propelling the casino management system market growth is the increasing concerns over theft and fraud.
This is attributed to high volumes of daily monetary transactions in casinos and increasing demand for advanced solutions.
However, the market growth could be restrained on account of various factors such as rising smartphone penetration and the surging popularity of online gambling platforms.
Segments:
Table Games Segment to Record Substantial Growth Due to Increasing Popularity Among Young Population
On the basis of module, the market for casino management systems is segmented into table games and slot games. The table games segment is expected to register appreciable expansion throughout the forecast period. The segmental expansion can be credited to the rising number of table games such as blackjack, baccarat, red dog, roulette, and craps.
Security & Surveillance Segment to Gain Traction Owing to Rising Need for Security Solutions
By application, the market is subdivided into player tracking, security & surveillance, accounting, gaming analytics, marketing & promotions, and others. The security & surveillance segment is slated to grow at a considerable CAGR over the estimated period. The rise is being driven by the presence of identity theft attacks and fraud in several financial transactions.
On the basis of geography, the market for casino management systems is categorized into North America, Asia Pacific, Europe, and the rest of the world.
Regional Insights:
North America to Lead Owing to Rising CMS Adoption for Customer Retention
The North America casino management system market share is expected to register substantial expansion over the projected period. The rise is impelled by the growing product adoption for customer retention and the improvement of operational efficiency.
The Asia Pacific market is estimated to record considerable growth throughout the study period. The surge can be credited to the increasing introduction of IT systems and solutions.
Competitive Landscape:
Leading Companies Ink Partnership Agreements to Enhance Product Reach
Major players are focused on the adoption of various strategic initiatives. These steps are being adopted for the consolidation of their industry presence. These include mergers, acquisitions, product developments, and the formation of alliances.
List of Key Players Mentioned in the Report:
Ensico CMS d.o.o. (Slovenia)
WIN Technologies Limited (Barcelona)
Novomatic (Austria)
Apex Pro Gaming s.r.o. (Czechia)
CT Gaming (Bulgaria)
Tangam Systems (Canada)
Table Trac, Inc. (U.S.)
Evona (U.K.)
Casinfo Systems (U.S.)
Agilysys NV LLC. (U.S.)
Major Table of Contents:
Global Casino Management System Market Size Estimates and Forecasts, By Segments, 2019-2030

Key Findings
By Module (USD)
By Application (USD)

Accounting
Security & Surveillance
Players Tracking
Marketing & Promotions
Gaming Analytics
Others (Digital Content Management, Etc.)

By Region (USD)

North America
Europe
Asia Pacific
Rest of World (RoW)

North America Casino Management System Market Size Estimates and Forecasts, By Segments, 2019-2030

Key Findings
By Module (USD)
By Application (USD)

Accounting
Security & Surveillance
Players Tracking
Marketing & Promotions
Gaming Analytics
Others (Digital Content Management, Etc.)

By Country (USD)

United States
Canada
Mexico

Europe Casino Management System Market Size Estimates and Forecasts, By Segments, 2019-2030

Key Findings
By Module (USD)
By Application (USD)

Accounting
Security & Surveillance
Players Tracking
Marketing & Promotions
Gaming Analytics
Others (Digital Content Management, Etc.)

By Country (USD)

U.K.
Italy
Ireland
Finland
Sweden
Rest of Europe
The Malta Gaming Authority has unveiled its refreshed brand identity at ICE London today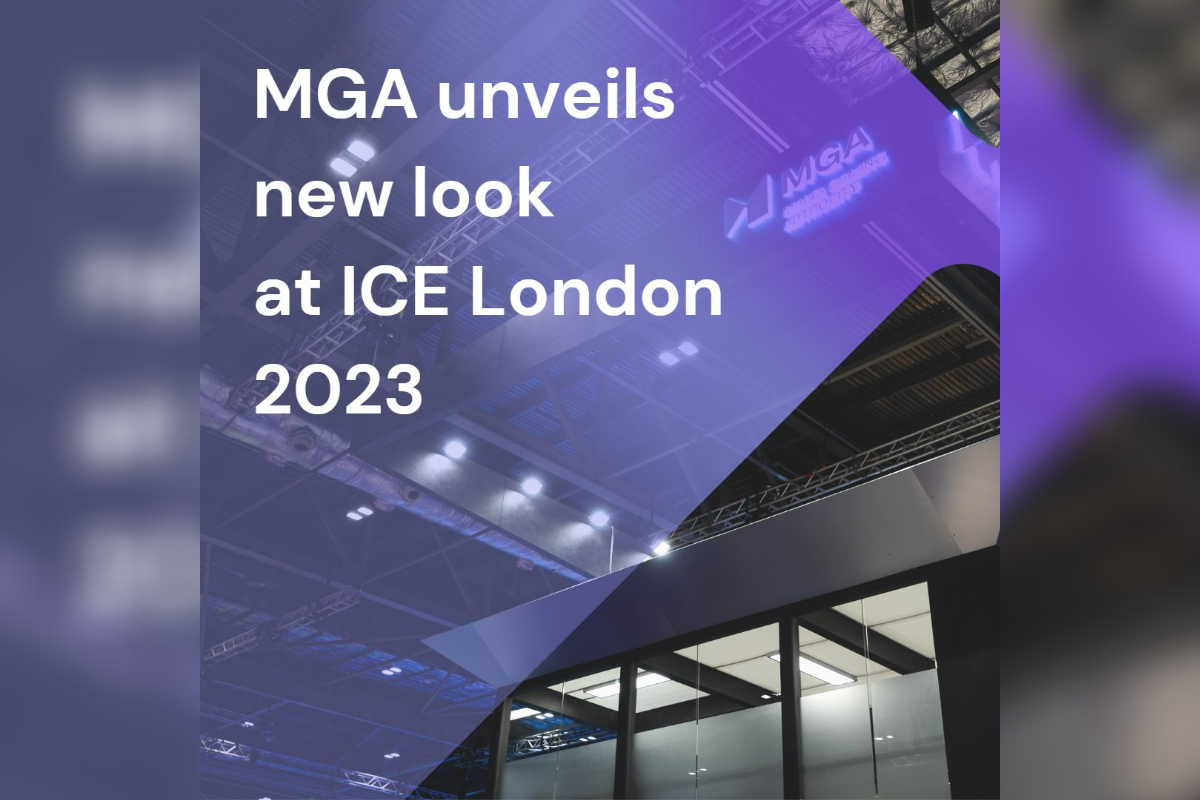 Reading Time:
< 1
minute
The new logo fuses together visual references to the letter 'M' and a play button, simultaneously reflecting the gaming industry and the constant drive for progression and innovation.
The MGA's website has also been revamped, with a sleeker UX design and an improved user interface that provides easy navigation for users seeking information about the MGA's work, as well as on how to obtain and maintain an MGA licence.
The brand refresh reflects the values of competence, excellence and innovation that lie at the heart of the Authority.
"We are wholly committed to living up to these values, in our pursuit of retaining Malta's position as the home of choice for operators of good will, whilst ensuring an ever-safer environment for our licensees' players," MGA CEO Carl Brincat said.
It is no coincidence that the refreshed brand has been revealed at ICE London. "The MGA is ever-present, ever-evolving, and always open to listening to the industry. Expos such as ICE London provide us with the opportunity to meet with stakeholders, near, far, and new."
ESL FACEIT Group brings world-class Dota 2 action to Germany with the ESL One Berlin Major powered by Intel®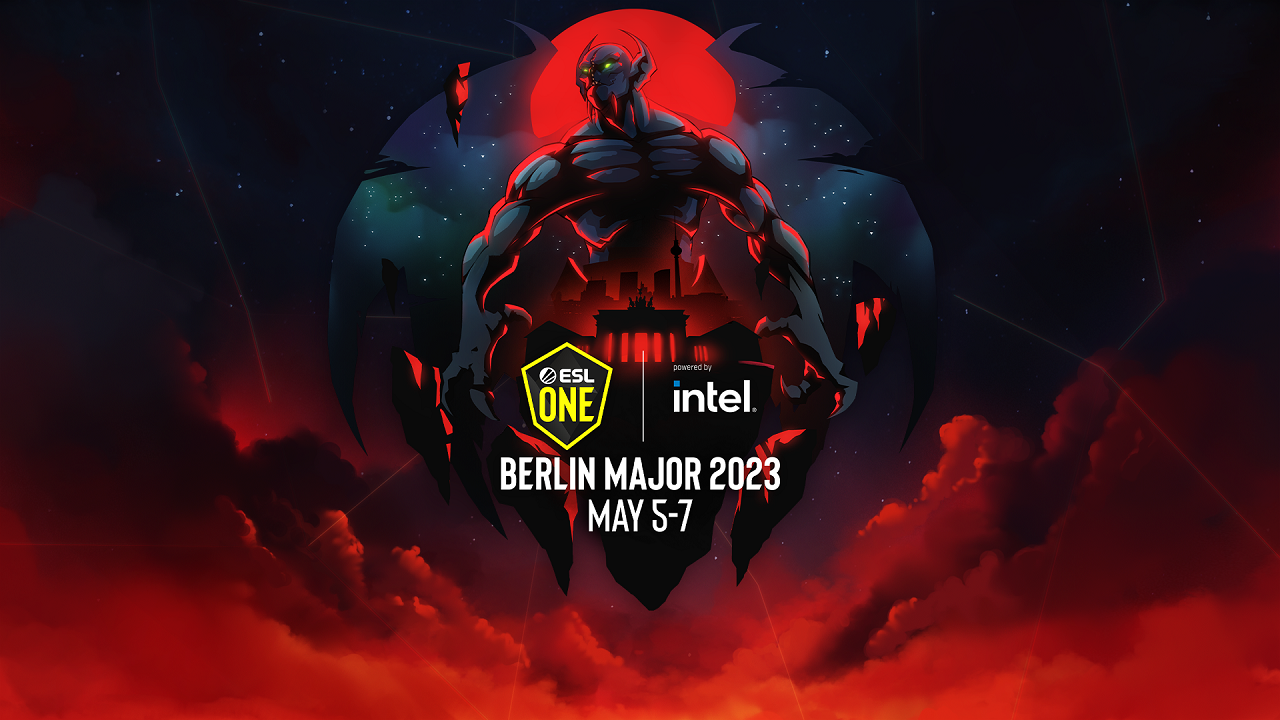 Reading Time:
2
minutes
ESL, an ESL FACEIT Group brand, announced the next ESL One Dota 2 Major, powered by Intel® which will be held in Berlin, Germany, on April 26 – May 7, 2023.
18 of the world's best Dota 2 teams will battle it out for their share of the $500,000 total prize pool and a chance to play in front of their fans at Velodrom during the final three days of the competition. Furthermore, with the Major, the competing teams can earn the valuable Dota Pro Circuit (DPC) points needed to qualify for the renowned Dota 2 Championship, The International 12 (TI 12), which will take place later this year.
"We're super excited to welcome the world's best Dota 2 teams to Berlin for what promises to be a spectacular Major," said Shane Clarke, Director Game Ecosystems at ESL FACEIT Group. "Last year, with the ESL One Stockholm Major, fans from all around Europe and beyond already showed an incredible support. We can't wait for the top players to enter the live stage at Velodrom and feel that phenomenal atmosphere once again."
Dota 2 teams from Eastern Europe, Western Europe, North America, South America, Southeast Asia, and China can look forward to a spectacular conclusion of the DPC Spring Tour 2022-2023. The two to four best teams of each region will travel to Berlin, Germany, as they qualify for the ESL One Dota 2 Major.
The ESL One Berlin Major starts on April 26 with the Group Stage, which uses a best-of-2 round-robin format. Here, the participating teams will be split into two groups of nine teams and compete in a studio environment. The top six teams of each group proceed to the double-elimination Playoff Stage which takes place in front of a live audience at Velodrom in Berlin, on May 5 – 7, 2023.
Commencing April 26, fans from around the globe can tune in during the live transmissions on ESL's Dota 2 Twitch and YouTube channels and via dedicated broadcast partners.