BTOBET TAPS MALTE HEGELER TO LEAD AS VP OF PRODUCT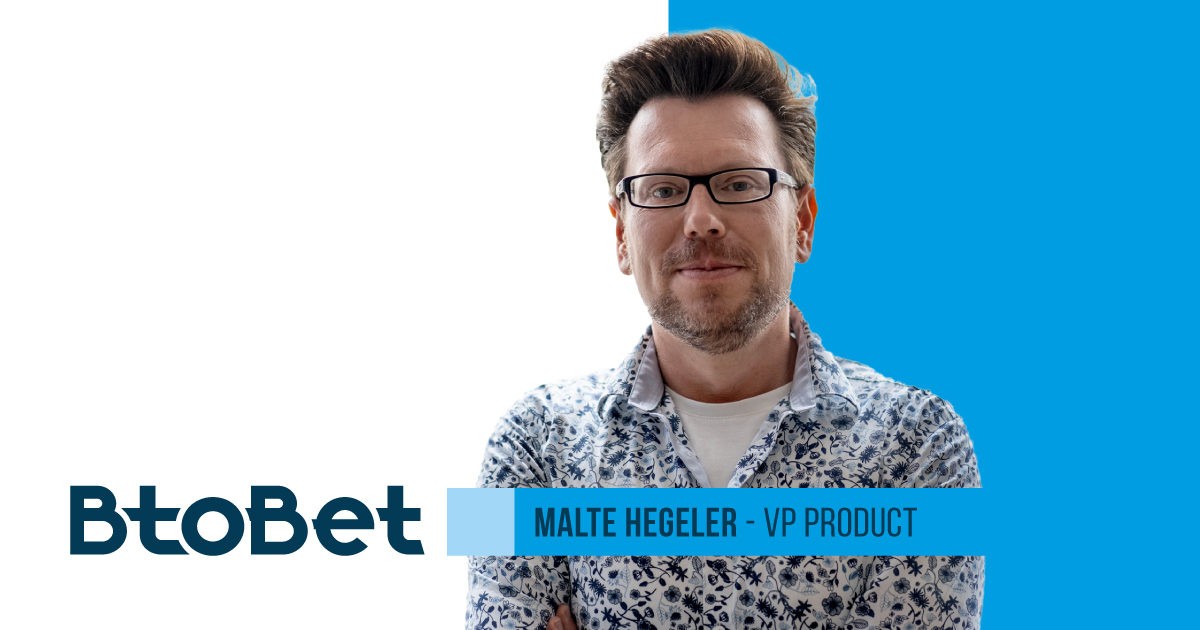 Reading Time:
< 1
minute
NeoGames S.A subsidiary Btobet, a leading sports betting supplier, continues to grow and diversify its senior management team appointing Malte Hegeler as Vice President of Product. Hegeler, a consummate professional with over 15 years of experience in the sports betting industry, joins BtoBet from EveryMatrix, where he served until recently as Interim Chief Executive Officer and Head of Product Development for the company's sports data platform OddsMatrix, contributing significantly to the growth of their sportsbook solutions. His appointment has been made public days after the appointment of Freddie Bowring as VP of Sales having joined BtoBet from IMG Arena.
In his new role, Hegeler will be leading the Product team, where he will be overseeing the product strategy, roadmap and development in order to drive BtoBet's delivery of world-class sportsbook solution and service offerings to leading bookmakers.
Dima Reiderman, BtoBet's Managing Director said: "We are thrilled to add Malte to our senior management team. As we continue to evolve and deliver our superior sportsbook product to even more global partners, it's important that we have strong product vision and leadership. His expertise and proven ability to evolve sportsbook products will be invaluable as we continue establishing ourselves at the forefront of the sportsbook industry."
Malte Hegeler, Vice President of Product, added: "BtoBet has been meeting the requests of very demanding partners in the sports betting industry with its unique ability to create market-leading solutions. Coupled with BtoBet's commitment to deliver flexible and superior sportsbook solutions and services, I'm thrilled to join this talented team and build on their momentum."
EUROPE FOCUSED SPORTS BETTING REPORT HIGHLIGHTS STRONG ONLINE GROWTH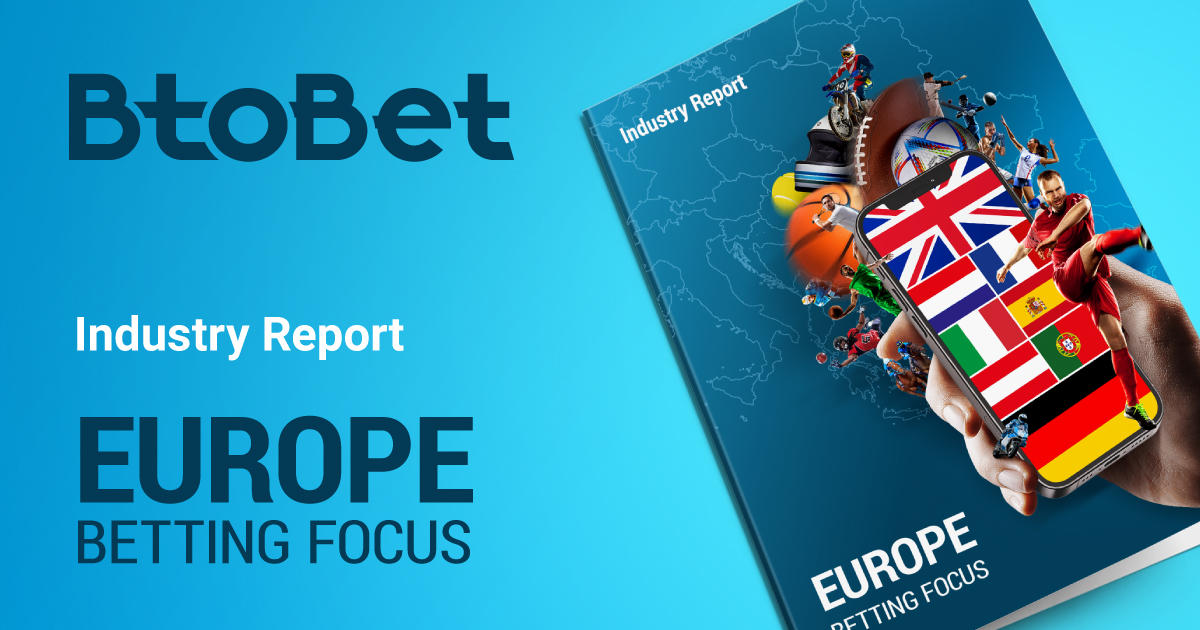 Reading Time:
< 1
minute
Leading sportsbook supplier BtoBet has published its latest Industry Report in the betting focus series, with the latest edition focusing on the highly mature European market.
The Industry Report analyses the strong shift towards local regulatory frameworks that has characterised the European betting and gambling market as governments sought to regulate the online marker and leverage tax revenue from an increasingly booming industry.
With operators continuing to face increasing burdens in relation to duties and taxes as more grey markets adopt local regulatory frameworks and tax increases in more established markets show no sign of slowing down, the report delves into the data of the more established continental markets, and analyses the growth of the online channel.
The report focuses particularly on the betting data of:
The United Kingdom
Denmark
France
Italy
The Netherlands
Portugal
Poland, and
Spain
BTOBET STRENGTHENS SENIOR TEAM WITH NEW VP OF SALES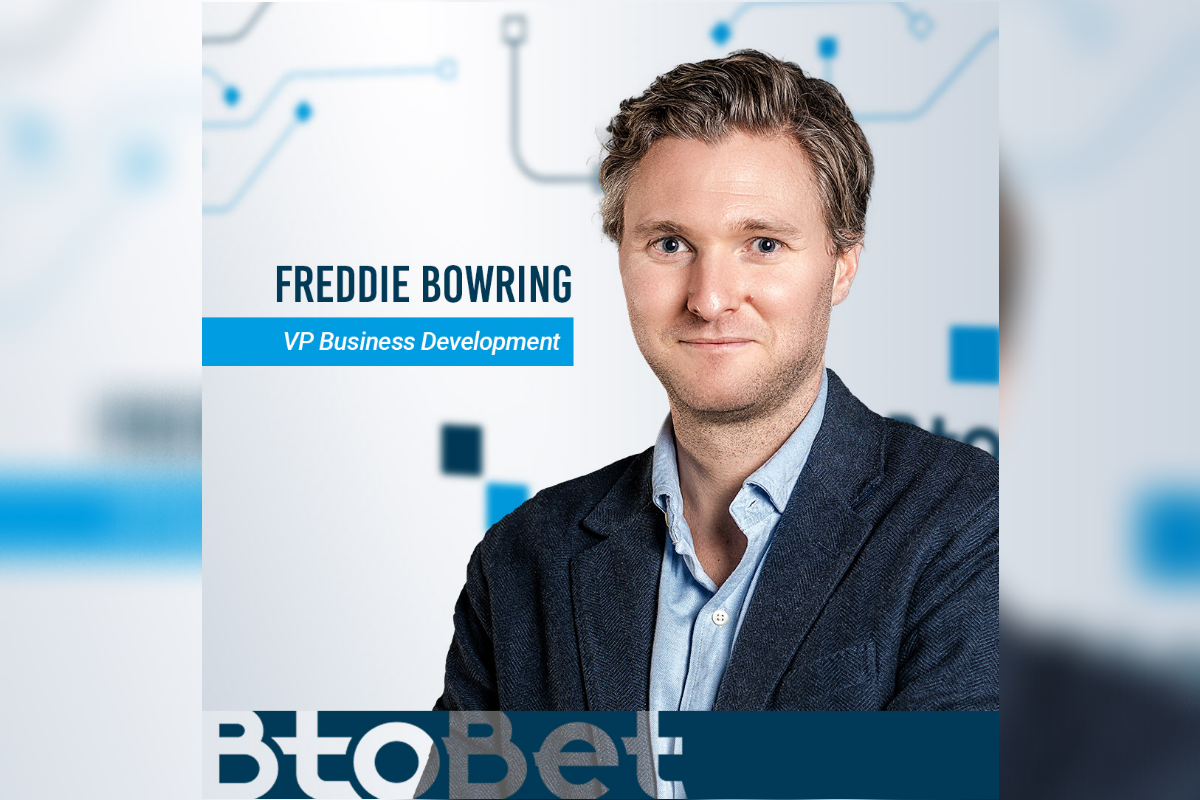 Reading Time:
< 1
minute
NeoGames S.A subsidiary BtoBet, a leading sports betting supplier, has strengthened its senior team having appointed Freddie Bowring, an experienced professional in the sports betting industry, as Vice President of Sales.
In his new leadership role Bowring will be responsible for driving BtoBet's core sales, and building strategic partnerships with prospective customers.
As part of his role, Bowring will further complement the company's rapid growth, which has seen it sign and renew partnerships with some of the industry's biggest brands and operators, including William Hill, Betfair, Intralot, PremierBet and Santa Casa Global. He brings over a wealth of experience joining BtoBet from IMG Arena, where he has occupied various senior leadership positions.
Dima Reiderman, Managing Director at BtoBet, said: "I am thrilled to have Freddie on board. His experience, knowledge of the sports betting landscape and deep understanding of its challenges and opportunities will help us increase our presence on a global level. We are fully confident that he will be able to help the largest global brands capitalize on our technology. Freddie's appointment also indicates that BtoBet intends to continue boosting its leadership team by hiring the best talent available across the betting vertical."
Freddie Bowring, VP of Sales, added: "I'm extremely grateful for the opportunity and excited to join such a strong team. BtoBet's sportsbook platform is renowned for its flexibility and cutting-edge technology which make it one of the market's leading solutions. I am eager to build on the solid foundation that has been developed over the last years, and to support the company's strategy to maintain its leadership role in its core markets whilst expanding into new market opportunities. I look forward to the new challenges and milestones to reach together."
World Cup Betting Report Highlights Opportunities to Heighten Player Engagement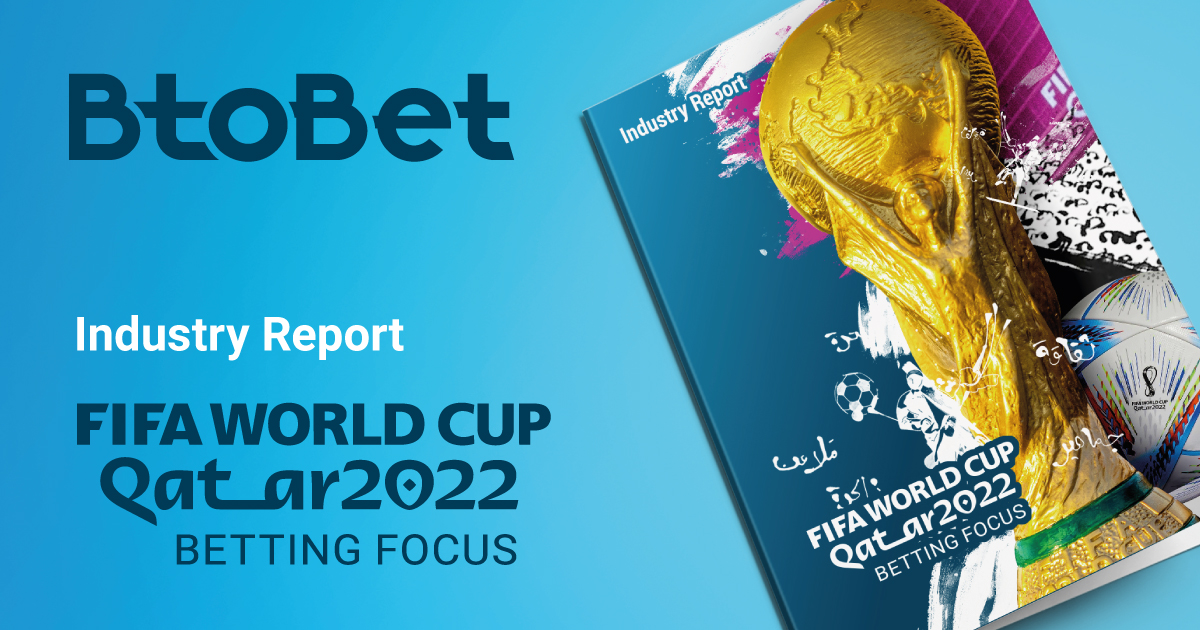 Reading Time:
< 1
minute
Leading sportsbook supplier BtoBet, has published its latest Industry Report focusing on the upcoming World Cup which will be a unique sports event from a number of perspectives.
Not only will this be the first World Cup to be hosted in the Middle East, but for the first time in tournament history this major event will take place during winter time, with leagues around the world taking a winter break allowing the national teams to take part in this prestigious tournament.
These unique set of circumstances will feature back-to-back sports events which will also characterise the post-tournament phase, with domestic leagues resuming after only a handful of days after the Final takes place.
What this does is create a unique opportunity for bookmakers to acquire players and retain their engagement post-tournament by providing a content offering and betting products which are scalable beyond the World Cup.
BtoBet's "World Cup Betting Focus" also analyses bookmakers' needs and requirements to leverage the landscape the unique events surrounding this year's tournament, and how to increase the ARPU by heightening player engagement during and in the post-tournament phase.
The report focuses particularly on the need for bookmakers to:
• Have a solid pre-match and live offering
• Maximise the stacking of matches
• Provide a localised World Cup offering to fill the gaps between events
• Have at their disposal data-driven tools to maximise player engagement