How Online Gambling Has Become Popular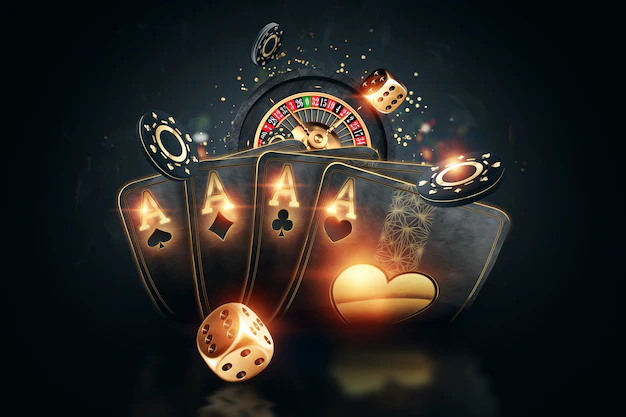 Reading Time:
4
minutes
Online gambling has become quite popular in recent years. This is due to the fact that the technology has improved and many people have found it very easy and secure to play online. The sites also offer high payouts and the odds are very clear and transparent. Gambling can be a fun and social experience and is a great way to make a profit.
Online Gambling Is Very Profitable
Online gambling is a booming industry, and if you know what you are doing, you can earn a nice sum of money. You may want to look into online casinos for more information, or just have a look around for yourself. The Internet is a wonderful place for gamblers to find the latest non GamStop casinos, and you can even take advantage of a free no deposit bonus if you're interested.
When it comes to online casinos, the best one for you depends on your preferences. It is important to choose one that is legitimate, offers the best bonuses, and has good customer support. To boost your chances of winning, it is also important to keep a watchful eye on your bankroll.
Choosing a top notch online casino can help you reap the rewards of the hard work you put in. Whether you're playing table games, card games, or slots, you'll be able to find the best online casino for you. Depending on your gambling habits, you may have a better shot at success if you play in a land based casino instead of an online one.
Among the most popular games offered by online casinos are blackjack, poker, and roulette. Considering how many people are betting on these games, it makes sense to have a reliable, trustworthy site that has your back. There are many advantages to choosing an online site, including the ability to bet on a variety of games, a wide array of betting limits, and no need to leave your home.
Technology Has Improved Online Gambling Sites
Technology is constantly being improved to enhance the overall experience of playing online casino games. As a gambler, you should learn more about how tech is changing the gaming industry. This will help you get the most out of your gaming experience.
One of the most exciting technological advancements is the use of artificial intelligence in the casino industry. Artificial intelligence helps casino companies develop games and tailor other services to their players. It is also used to predict the behavior of gamblers.
Other tech improvements include virtual reality, which allows gamers to interact with dealers in real time. It offers high-quality visuals and audio. In addition, it provides a more realistic game design.
Players can bet and play from the comfort of their homes or anywhere. Online gambling sites offer payment options such as digital currencies, debit cards, and net banking. These options offer secure and anonymous transactions.
A number of online casinos have implemented encryption technology. This ensures that any personal information cannot be stolen. Another technology is cloud computing, which enables gamblers to play their favorite games from any location.
In addition, most online casinos utilize E-wallets, such as PayPal, Neteller, and Skrill, allowing players to make payments and deposit funds instantly and securely.
With the introduction of cloud computing, gambling sites are able to create and release new games quicker. Casinos are also able to analyze player feedback to improve their product offerings.
Online Gambling Sites Are Secure
If you want to play casino games online, you have to be careful about choosing the right site. You need to make sure that the site is legal and secure. Besides, you need to have a proper payment method.
The best online casinos are the ones that use Secure Sockets Layer technology. This technology ensures that all your information is protected during all your transactions. It also helps to prevent online fraud.
Another way to ensure that the site you choose is safe is to check its reputation. Look for online testimonials and customer feedback. There are several sites that offer these services.
You can also search for a site's license number. Some betting platforms that don't have a license number are dubious. On the other hand, licensed gambling sites ensure that your money is safely deposited, that your account is secure, and that your games are fair.
Online casinos also provide a variety of secure payment methods. E-wallets are simple alternatives to traditional bank accounts. They are also less risky for online fraud.
When you are choosing an online gambling site, read its terms and conditions carefully. Be aware of any bonuses and promotions, as some of these can be illegitimate. Also, keep track of any unusual activity on your account.
Lastly, make sure that the casino has reliable customer support service. A lot of the top sites have 24/7 customer support.
Online Gambling Can Be a Social Experience
Online gambling can be a social experience, but not all games offer this kind of connection. Some games like online poker and social casino gaming allow players to interact with other users and win in a non-confrontational environment. This type of interaction may be a gateway to other types of online gambling. Moreover, playing with other players can help protect gamblers from losing too much money.
Although the concept of online gambling as a social experience is often associated with 'risky' gambling, the truth is that this isn't necessarily the case. While traditional gambling activities don't generally involve any kind of social interactions, social networks are often used to celebrate wins and share wagering tips. In the process, they normalize gambling. They are also an important component of the identity constructions of gamers.
The emergence of online communities has changed the way people engage with the world. Gambling networks can be a powerful tool to negotiate problem gambler identities. For example, they offer a safe space where women can feel comfortable discussing their gambling problems without feeling pressured. Moreover, they are an anonymous way to find advice.
Gaming Americas Weekly Roundup – March 13-19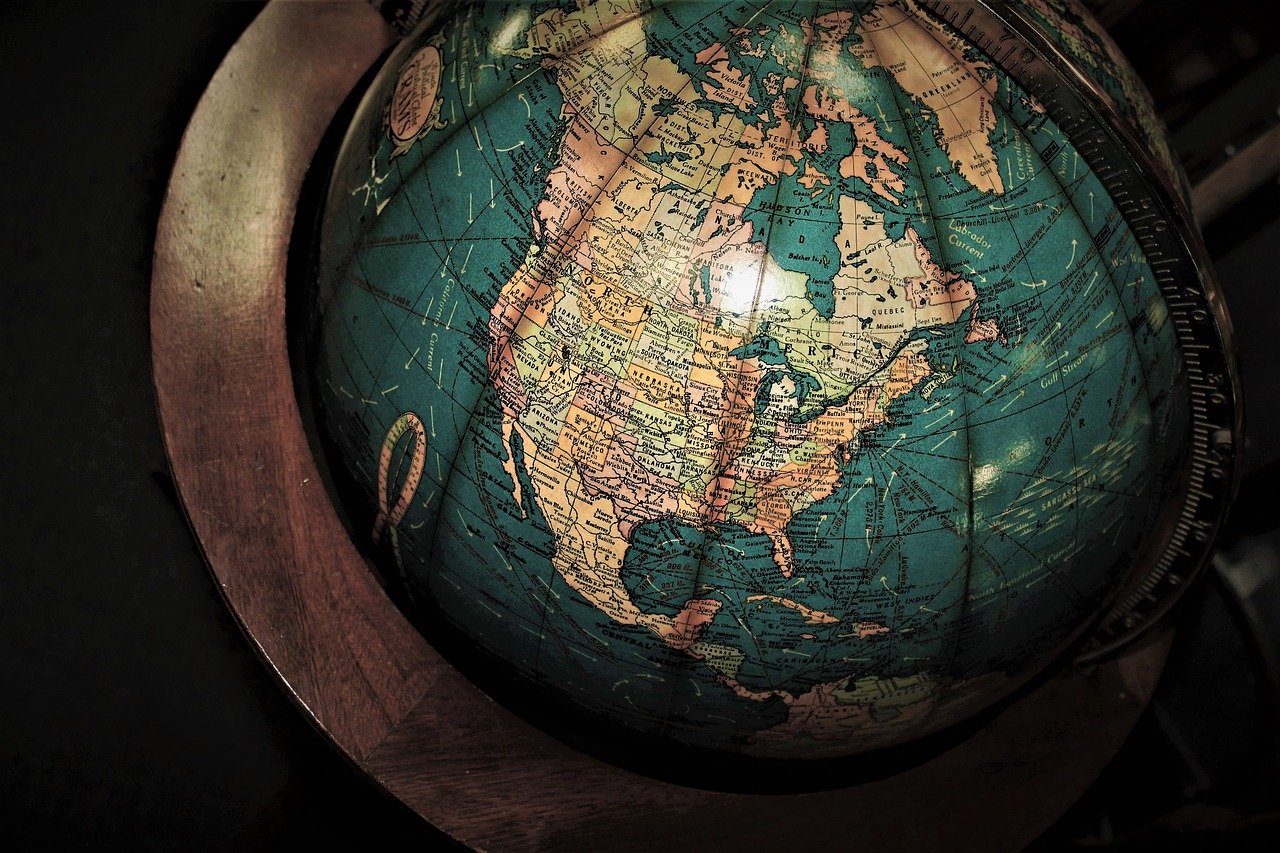 Reading Time:
2
minutes
Welcome to our weekly roundup of American gambling news again! Here, we are going through the weekly highlights of the American gambling industry which include the latest news and new partnerships. Read on and get updated.
Latest News
Affinity Interactive (AI) announced that its affiliates have entered into a definitive agreement to sell Rail City Casino (Rail City) to affiliates of Truckee Gaming LLC (Truckee Gaming). The financial terms of the transaction were not disclosed.
WynnBET, the online sports betting and casino app from the global leader in luxury hospitality, Wynn Resorts, announced that its online sports betting platform is live in the Commonwealth of Massachusetts. Players can download WynnBET on the Apple and Google Play Stores or register for an account at www.wynnbet.com/ma.
The Alcohol and Gaming Commission of Ontario (AGCO) announced that Tom Mungham, its current registrar and chief executive officer, has decided to retire from his current roles this fall. Tom will continue in these roles while the Board conducts its search for the agency's next Registrar and CEO and will remain to support a smooth transition until that individual begins.
Federated Indians of Graton Rancheria and the State of California have entered into a Tribal-State gaming compact as announced by Governor Newsom's office on March 9, 2023. This will replace the agreement signed in 2012. The new compact increases the number of authorised slot machines at Graton Resort & Casino from 3000 to 6000.
Tiidal Gaming Group announced that it and its wholly-owned subsidiary, Tiidal Gaming Holdings, have entered into a share sale and purchase agreement with Entain Holdings (UK) Limited, pursuant to which Tiidal Holdings will sell all of the shares of the Company's operating subsidiary, Tiidal Gaming NZ Limited (Sportsflare), to Entain.
Partnerships
Betplay has extended its partnership with Colombian football's governing body Dimayor for a further six years. For the past three years, as a sponsor of Dimayor, the operator has held the naming rights to the body's competitions, including the First Division (Betplay League), Second Division (Betplay Tournament), Colombia Cup (Betplay Cup), Super League and Women's League.
The United Soccer League (USL) and global sports marketing agency SPORTFIVE have reached a new, long-term, expansive partnership to help the league grow its business globally. Under the agreement, SPORTFIVE will continue to secure key international media distribution partnerships across television and digital platforms for USL's professional leagues, including the USL Championship and USL League One men's competitions and the USL's new professional women's competition, the USL Super League, which will launch in August 2024.
Playtech has announced a landmark strategic partnership with Hard Rock Digital (HRD). Under the partnership, HRD will license a range of the company's proven technology solutions and iGaming content to deliver the authentic experience customers have come to expect across Hard Rock's global ecosystem of entertainment, hospitality and bricks and mortar casinos.
Elray Resources announced it has signed up its first operator, Maxibet Technology N.V., and is in the process of finalising the operator's blockchain casino under the brand name Maxibet, licensed in Curaçao and to be operated globally.
Rush Street Gaming and Rivers Casino announced a partnership with MSC Cruises that grants Rush Reward Members at all Rivers Casino locations an annual cruise benefit that applies to most of the company's sailings worldwide.
Symplify integrates Open AI into its Engagement Ecosystem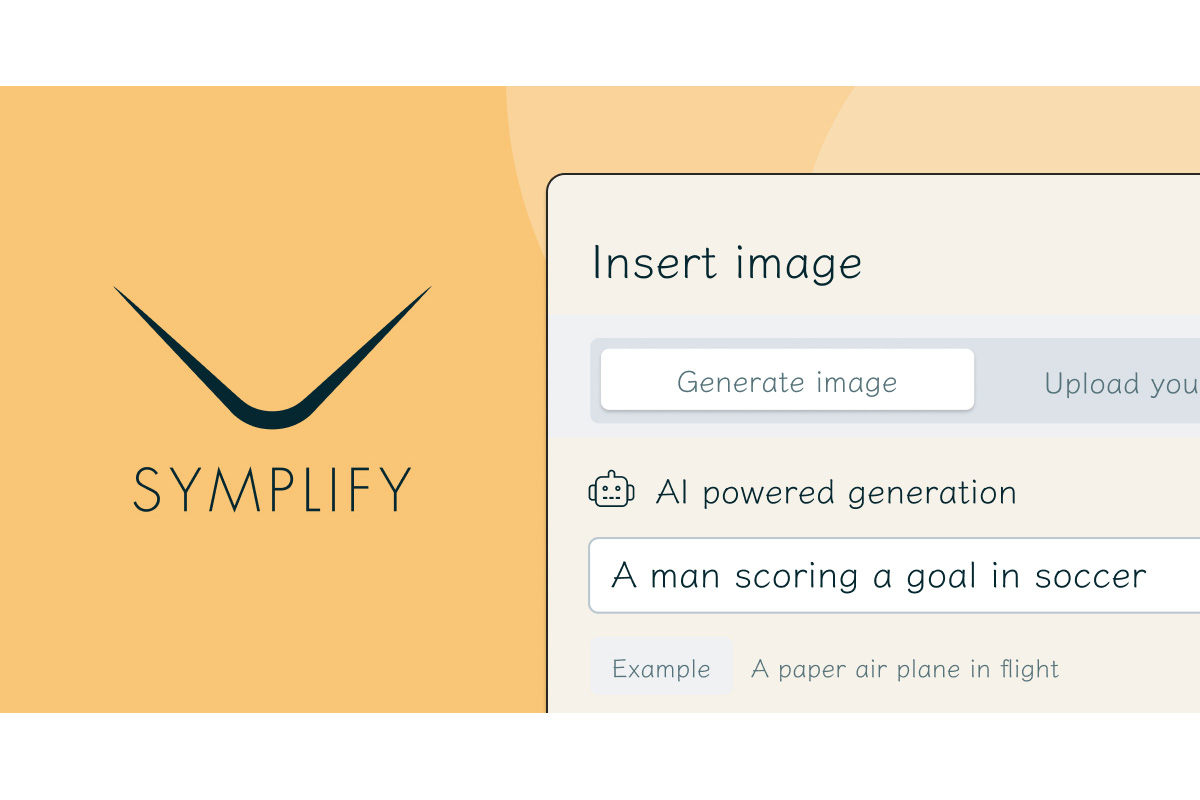 Reading Time:
< 1
minute
Symplify, the Stockholm-based market leader in CRM and AI cloud solutions, has integrated Open AI into its Engagement Ecosystem to optimise client content creation.
Seamlessly utilising Open AI within Symplify's platform will enable existing partners to create custom auto-generated content and imagery across all key marketing channels. The goal is to reduce content production times by up to 60% by providing a faster and more efficient solution for creating high-quality content.
A consistent issue facing clients is acting on the abundance of campaign and journey ideas, as the last stage of production can often be time-consuming. The Open AI integration allows users to easily generate text and images with a simple command within the Symplify Editor, while the copy can be refined and customised to suit specific needs. The resulting high-resolution images are entirely bespoke.
With the integration of Open AI, Symplify users can streamline their content production process, allowing them to focus on other critical aspects of their business.
Symplify's CEO Robert Kimber said: "Symplify's success is underpinned by our belief in futureproofing our partners' businesses and by integrating Open AI into our Engagement Ecosystem we're strengthening that commitment. By optimising the content development we're helping grow our customers' CRM strategies at scale, while offering multi communication channel coverage."
Team Top-G crowned champions of NESC 2023; become first ever Indian female CS:GO team to qualify for World Esports Championships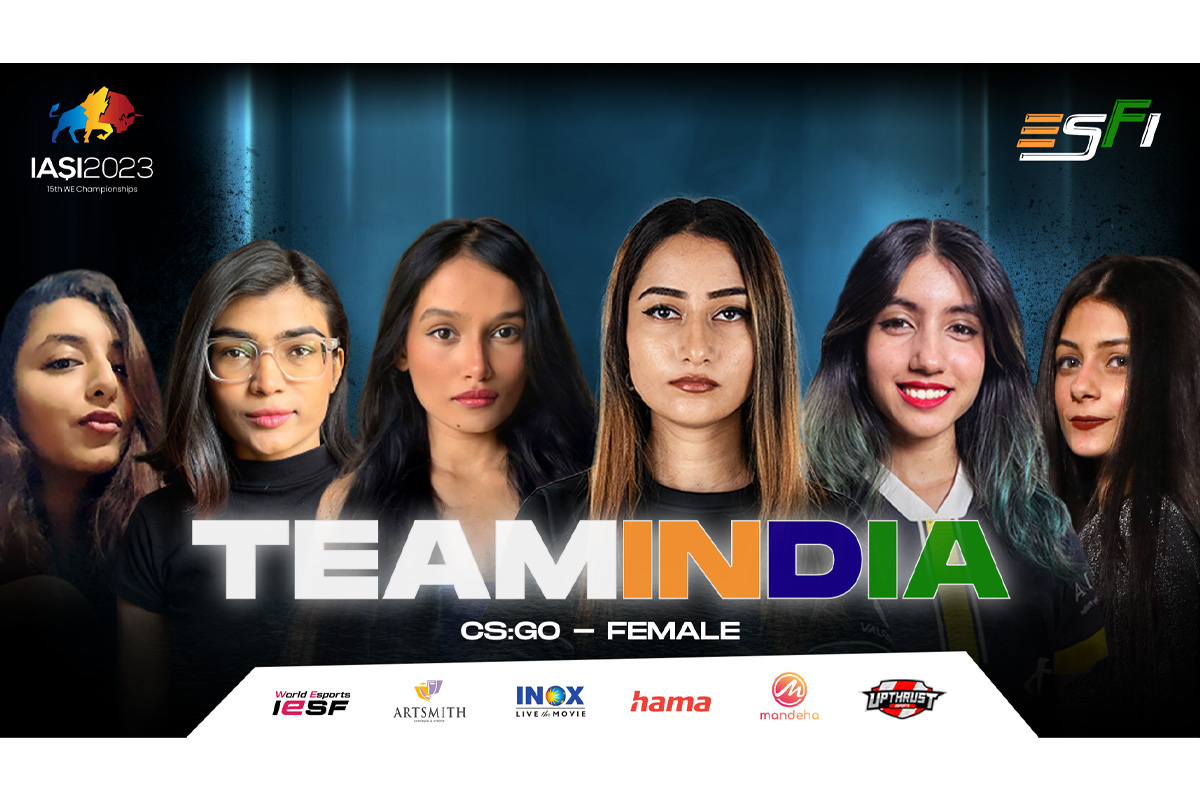 Reading Time:
2
minutes
Scripting history, team Top-G emerged as champions of the inaugural all-female CS:GO qualifiers with a stunning 2-1 victory against team Purr-ple at the ongoing National Esports Championships (NESC) 2023 organized by the Esports Federation of India (ESFI). Following this monumental result, Top-G has become the first Indian female CS:GO team to qualify for the global finals of the World Esports Championships (WEC).
With ace CS:GO athletes such as captain Swayambika Sachar (Sway), Shagufta Iqbal (xyaa), Nidhi Salekar (Stormyyy), Dilraj Kaur Matharu (COCO), Aastha Nangia (CrackShot) and Priyanka Choudhary (ALEXAA) as Substitute in their squad, Top-G proved their mettle against team Purr-ple in the closely-contested finals.
Expressing her feelings on the stellar victory, the team captain of Top-G, Swayambika 'Sway' Sachar said, "Winning the finals was an unreal feeling for all of us. We felt so many emotions before, after, and most importantly during the match and the adrenaline rush was on another level. Triumphing in this tournament and representing India on an international stage is a dream come true for all of us and we aim to prove on the world stage why we deserve this spot. We are grateful to ESFI for providing us with such an amazing opportunity and we truly appreciate the efforts put in by them to uplift women in Esports."
Top-G dominated the first map by 16 -10 before Purr-ple made a stunning comeback to win the second map 16-14. While both teams were going toe-to-toe in the enthralling finals, Top-G utilized their effective teamwork and proficient attacking tactics to edge out their opponents and take the last map by 19-15 in overtime.
 "It gives us immense joy to see a female team representing India at the World Esports Championships for the first time in history. The electrifying finals were a testament to the ability that our country's female athletes possess and why ESFI has constantly been taking significant efforts to provide them with opportunities to display their talent and high-quality gameplay. We would like to congratulate Top-G on their remarkable accomplishment and look forward to them winning at the regional & global finals in Romania," said Vinod Tiwari, President of the Esports Federation of India.
The ESFI will now be organizing friendlies against distinguished CS:GO teams from other countries for team Top-G before their participation at the WEC 2023 which is scheduled to take place in Iasi, Romania.
With a whopping prize pool of $500,000 (INR 4.12 crore) and at least 130 countries participating, the 15th WEC is set to be the largest edition of the tournament to date. The global finals of the prestigious tournament will take place from August 24 – September 4, 2023.
One of the country's top sports & Esports communication agencies, Artsmith-Concepts & Visions, will continue its support to the Esports Federation of India as their official communication partner.
The ongoing NESC is witnessing the participation of 275 athletes across four different titles – CS:GO, DOTA 2, Tekken7, and eFootball 2023 and its exciting action is being streamed live on ESFI's Youtube, Facebook, and Glance Gaming channels.