Most Popular Payment Methods for Online Casinos Worldwide 2023
Check out the most popular payment methods used in online casinos across the globe. We made sure to cover every location known to gamblers.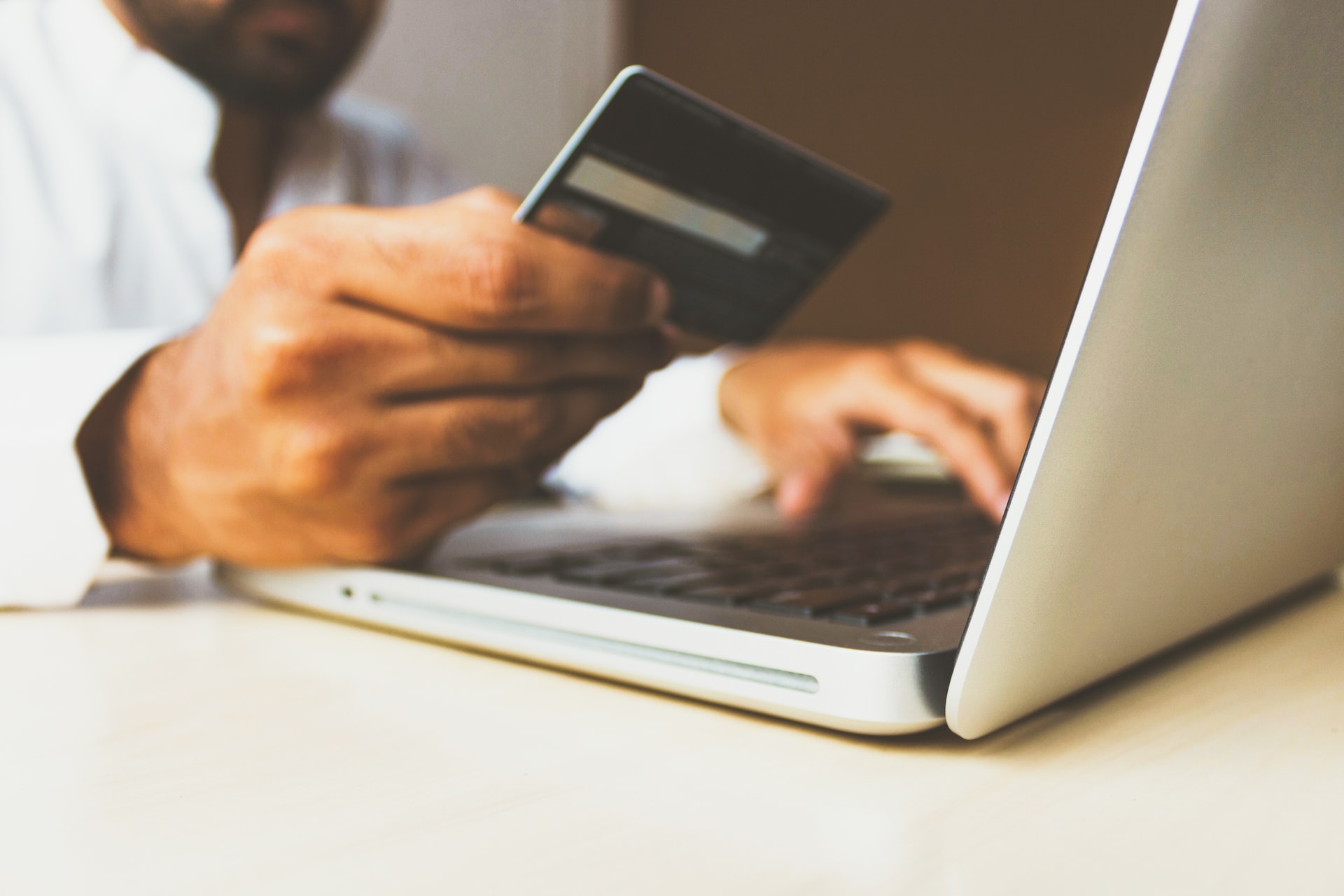 Reading Time:
6
minutes
The first big decision a player in the best payout online casinos make is the payment method. Choosing the most convenient payment option is always the best way to maximize your gambling experience and enjoy casino games.
That's exactly why the best payout online casino sites are one step ahead. They have to know their audience in order to offer them their comfortable payment method. Otherwise, a player will consider a different payout casino that has a wide variety of payment methods offered.
So, what's exactly the case in the iGaming industry? Well, it's not a surprise that MasterCard and Visa are taking a big share of the cake. But, there are other payment methods that are equally good, but not that popular. And, the use of each payment method really depends on the location.
In general, everything comes down to:
Bank transfers

E-wallets

Cryptocurrencies

Mobile type of payments
Europe – Most Versatile Payment Method Options
Visa and MasterCard are the most commonly accepted payment methods for online casinos in Europe. They offer quick and secure transactions with widespread availability, making them a top pick for many players.
In addition to these traditional options, many online casinos also accept other payment methods such as PayPal, Skrill, Neteller, Paysafecard, and bank transfers. These alternative payment options offer similar levels of security and convenience, and some may have additional benefits such as increased privacy, faster processing times, or lower fees.
However, according to the experts from Gold-Chip.at, Austria has the best payout casinos that are featuring great mobile payment methods. This is not a surprise since the best payout casino sites are definitely getting a lot of attention there.
When choosing a payment method, players should consider factors such as fees, processing times, security, and ease of use. To sum it up, you can use these payment methods in payout casino sites in Europe:
MasterCard

Skrill

PayPal

NeoSurf

Sofort

Bank transfers

… and others
Latin America – Few Trust-worthy Options
In Latin America, bank transfers and Boleto Bancário are the most commonly used payment methods for the best paying online casinos. Bank transfers, also known as wire transfers, allow players to directly transfer funds from their personal bank accounts to their online casino accounts. This method is widely available and offers high levels of security, making it a popular choice for many players.
Boleto Bancário is another commonly used payment option in Latin America. It is a pre-printed payment slip that can be used to make payments at banks, lottery retailers, or online. This payment method is particularly popular in Brazil and is known for its ease of use and security.
Some Latin American online casinos further accept payments using cryptocurrencies, e-wallets like PayPal or Skrill, credit cards like Visa or Mastercard, and e-wallets like Neteller. The availability of these alternative payment methods may vary depending on the casino and the player's location. Also, players should think about costs, processing times, security, and convenience of use when selecting a payment option.
Latin America features two of the best payment methods for this location:
India – Great Options for Massive User-base
In India, the most used payment options for online casinos are PhonePe, BHIM UPI, and PayTM. For gamers in India, these digital payment alternatives provide quick, secure, and practical transactions.
A digital wallet and payment network called PhonePe enables users to send money, make payments, and recharge their mobile phones all from their cell phones. It allows rapid and safe transactions and is generally recognized by Indian online casinos.
BHIM UPI is a unified payment interface supported by the government that enables mobile bill payment and fast money transactions. It is extensively utilized in India and provides online casino players with quick and safe transactions.
Another popular digital wallet and payment platform in India is PayTM. It enables users to pay bills, send money, and make payments all from their cell phones. It allows rapid and safe transactions and is generally recognized by Indian online casinos.
Some online casinos in India could also allow conventional payment alternatives like credit cards, debit cards, and bank transfers in addition to these well-liked digital payment choices. Gamers should think about costs, processing times, and security when selecting a payment option.
It's clear that India features the most convenient payment options in their payout casinos.
Africa – Payments Available in Payout Online Casino
M-Pesa, GTPay, and RAVE are some of the most widely used payment options for online casinos in Africa. For gamers in Africa, these digital payment methods provide quick, secure, and practical transactions.
With the use of M-Pesa, users may send and receive money, pay bills, and make purchases all from their smartphones. Due to its simplicity and security, it is commonly utilized in African nations including Kenya, Tanzania, and South Africa, and is a preferred option for gamers at online casinos.
GTPay is an online payment system that enables customers to conduct financial operations from their computers or mobile devices, including payments, transfers, and bill payments. Online casinos in Africa embrace it frequently and provide quick and secure transactions.
RAVE is a digital payment platform that enables instant money transfers and bill payments through a mobile device. It is widely used in African countries such as Nigeria and is a popular choice for online casino players due to its convenience and security.
In other words, these are the top payout casinos pick when it comes to payment methods:
Canada – Safest and Most Convenient Payment Methods
In Canada, there are a few more possibilities than in Europe, but the scenario is similar. Gigadat Solutions and Interac are two of the most often-used payment options for online casinos. For Canadian gamers, these payment methods provide simple, quick, and easy transactions.
Users of the Canadian debit payment system Interac can conduct transactions right from their bank accounts. It allows quick, safe, and convenient transactions and is frequently accepted by Canadian online casinos.
Instant bill payments and money transfers are made possible through the Canadian-based online payment platform Gigadat Solutions using a computer or mobile device. Because of its simplicity and security, Canadian gamers who enjoy playing at online casinos frequently choose it.
It's not a surprise that most Canadian gamblers use these two options:
Southeast Asia – Best Payout Online Casinos and Payment Methods
In Southeast Asia, 2C2P, Thaiepay, and Paysbuy are among the most popular payment methods for online casinos. Players in Southeast Asia may transact quickly, securely, and conveniently with the help of these payment alternatives.
To begin with, 2C2P is a Southeast Asian-based online payment system that enables users to conduct financial activities including payments, transfers, and bill payments directly from their computers or mobile devices. It facilitates speedy and safe transactions and is frequently accepted by Southeast Asian online casinos.
A mobile device or computer may be used to make rapid money transfers and bill payments using Thaiepay, an online payment network. Due to its simplicity and security, online casino gamers in Thailand frequently choose it.
Users may conduct transactions including payments, transfers, and bill payments straight from their computers or mobile devices using the Southeast Asian-based online payment network Paysbuy.
On top of it all, there are more options available in payout online casinos that are based in Southeast Asia. For example, you can use Paypal and Skrill there, as well as some other e-wallets. Most importantly, all these options are safe and allow you to engage in safe online gambling where the casino pays you out!
Truth be told, Southeast Asia location is lucky to have these options as their gamblers really love them:
Cryptocurrency
Cryptocurrency payment methods have become increasingly popular in online casinos as they offer a fast, secure, and decentralized way to transact. The most commonly accepted cryptocurrencies in online casinos include Bitcoin, Ethereum, Litecoin, and Bitcoin Cash.
The advantages of using cryptocurrency in online casinos include lower transaction fees, fast transaction times, increased privacy and security, and reduced risk of chargebacks or fraudulent activities.
How to Use Crypto in Best Payout Online Casino UK
To use cryptocurrency in the best payout casino, players need to first have a cryptocurrency wallet and some funds in the desired cryptocurrency. Then, players can simply select the cryptocurrency as their payment method at the cashier,enter the amount they want to deposit and send the funds from their wallet to the casino's wallet.
It is important to note that not all online casinos accept cryptocurrency and those that do may have restrictions or limitations on the types and amounts of cryptocurrency that can be used. Furthermore, the value of cryptocurrencies can be volatile, so players should be aware of the risks involved and only use cryptocurrency for online casino transactions if they are comfortable with these risks.
Conclusion
There are simply a lot of different options you can go with, but in the end, it all comes down to your preferences. It's important to stay in your comfort zone while gambling, and that includes having a reliable and fast payment option to work with.
Only the best payout online casino sites are offering a wide variety of options for their players. They are mostly based in Europe and Canada, as the iGaming market there is quite growing every day. There are also a lot of great bonuses you can acquire by using certain payment methods, like bonus spins for slot games, and more.
Expanse Studios Announces Media Collaboration with Renowned List.Casino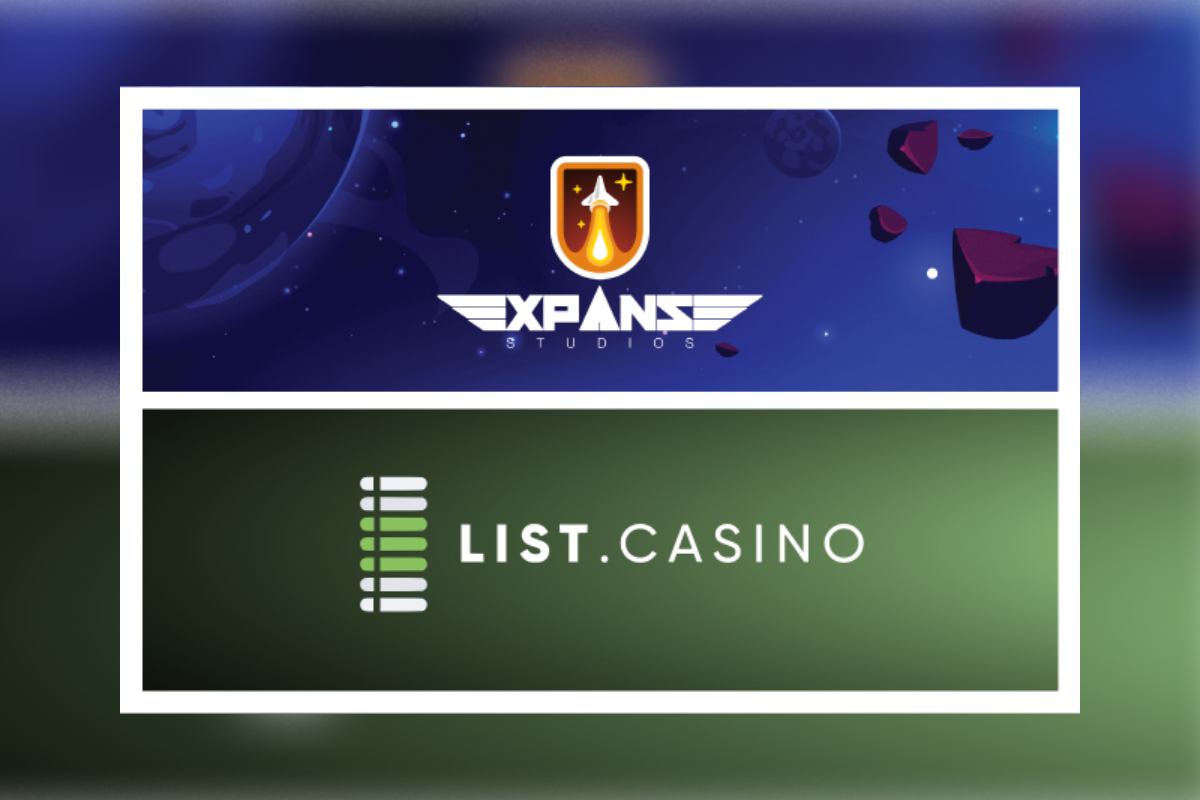 Reading Time:
< 1
minutes
Expanse Studios, a leader in developing innovative online gaming products, is proud to announce a strategic partnership with List.Casino, a trusted casino comparison site known for its meticulous user reviews and game recommendations.
List.Casino has made a mark in the online gaming community by providing players with a reliable guide to hundreds of licensed, safe, and thoroughly vetted online casinos. Reflective of their name, the platform specializes in curating specific lists tailored to each page's content. This meticulous approach ensures that players are presented with casinos that truly match the promised payment services, games, bonuses, and other unique features, making the search for the ideal gambling destination easier and more efficient.
But List.Casino doesn't just stop at vetting online casinos. They've also offered access to intriguing gambling news and in-depth analyses, the latest casino promotions, and, more recently, a keen focus on slot games and other casino-based entertainment. Each game on their platform undergoes a comprehensive review, encompassing all vital information, allowing players to make informed choices about suitable games.
Expanse Studios' collaboration with List.Casino is a testament to both brands' commitment to excellence. The partnership will see Expanse Studios' range of games, notably the brand new 'Pinjata Loca', featured and reviewed on the platform.
Commenting on the partnership, a spokesperson from List.Casino said, "We are elated to collaborate with Expanse Studios and delve deep into reviewing their remarkable slots. After a close look at their top-notch products, it was an easy decision to spotlight 'Pinjata Loca' as our game of the month."
This collaboration aims to bring the best of both worlds to the gaming community, ensuring that players have access to top-tier games in an environment that prioritizes safety, transparency, and user experience.
Enrich Gaming content now live with Betsson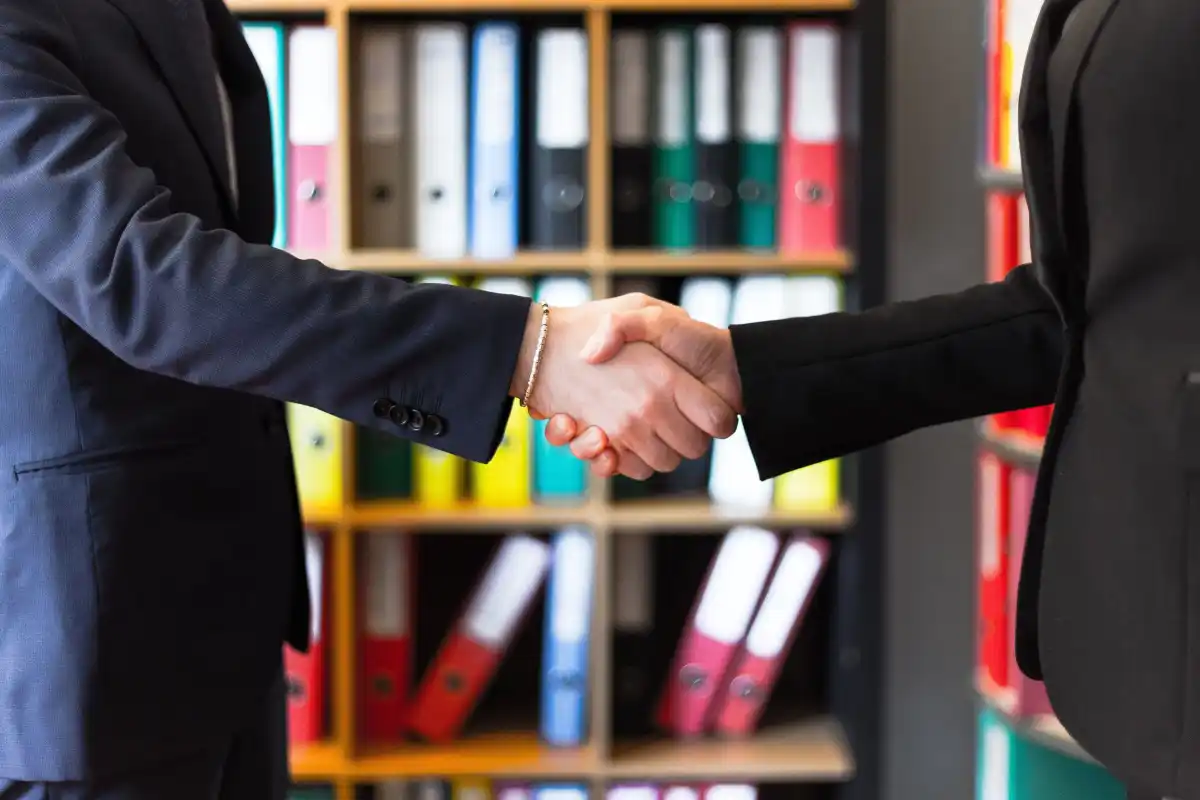 Reading Time:
< 1
minutes
Enrich Gaming, a newly launched game developer of high-quality slots, has today announced that it has integrated its content onto Tier 1 operator – Betsson.
This latest integration means that players will now have access to Enrich Gaming's exciting new titles such as 20 Lines of Fire, 40 Lines of Fire and Clover on Fire and that will be available across multiple markets around the world.
The team behind Enrich Gaming has accumulated a wealth of experience over the years in creating slots that will truly engage the player, and this knowledge has resulted in a fantastic portfolio of low volatility games that include high quality graphics with an assortment of bonus features.
A spokesperson for Enrich Gaming said, "We couldn't be happier that our first industry announcement is that we've launched on Betsson and we're only getting started. Producing the optimum player experience is what drives us. We want to ensure that our games deliver an unparalleled end-user experience, which is why we are excited to collaborate closely with our partners and we can't wait to release our next batch of games on the Betsson platform soon."
Paul Malt, Head of Games at Betsson, said: ""We're delighted to have partnered with Enrich Gaming. We know their growing collection of games are going to be a hit with our players and make a fantastic addition to our market-leading portfolio."
EveryMatrix first iGaming provider to achieve WLA Safer Gambling certification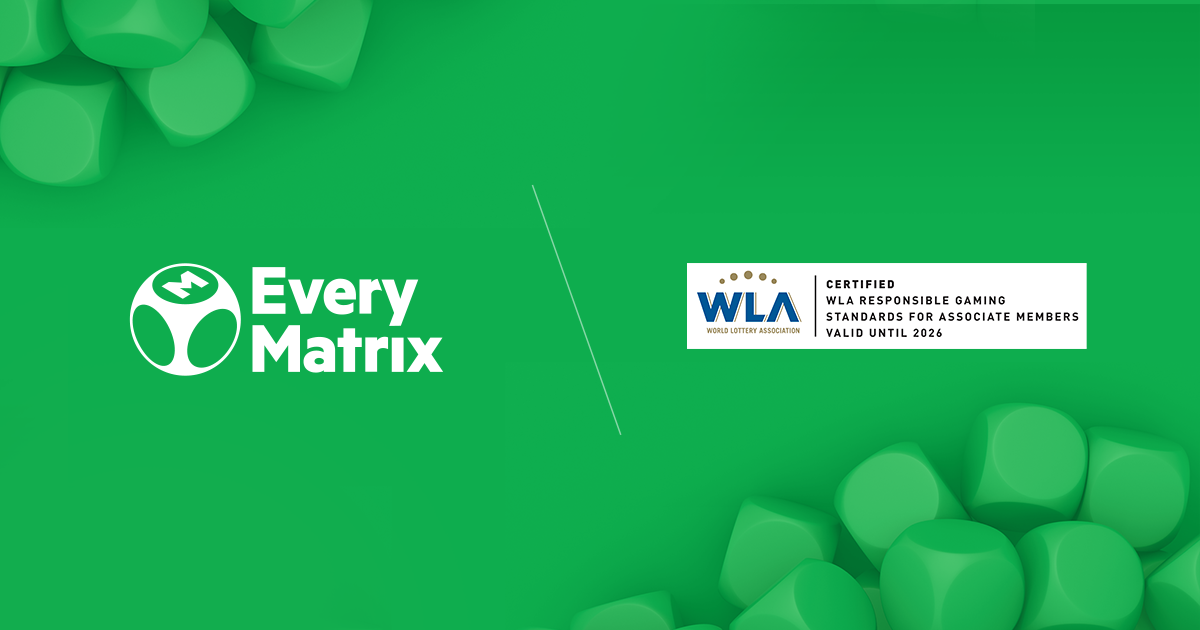 Reading Time:
2
minutes
EveryMatrix has become the first iGaming supplier to be awarded World Lottery Association (WLA) Safer Gambling certification following a rigorous company-wide audit process.
EveryMatrix, the industry's fastest growing betting and gaming technology provider, joins an exclusive list of iLottery suppliers to have achieved this status.
The WLA has recognised the company's existing high standards and ongoing and future commitments to go above and beyond its requirements to become a leader in Safer Gambling best practice.
The business underwent a stringent audit process to achieve certification. This included providing evidence that both showcased and pledges to abide by and continually implement the WLA's guiding principles aimed at protecting players.
EveryMatrix's Environmental, Social and Governance (ESG) policy includes a strengthened Safer Gambling strategy to ensure all its employees across its 12 global offices and all its clients have the necessary tools available to them and are fully informed of the latest research to operate in a responsible and ethical way.
Ebbe Groes, CEO, EveryMatrix, said: "The WLA are pioneers in safer gambling certification and we're delighted they have recognised our work, commitments and pledges to both uphold and drive forward safer gambling best practice across everything we do.
"We entered this process because we firmly believe that to create and maintain a sustainable and successful industry we must ensure that all players are protected and given the right options to play safely and responsibly, and all our customers are informed of any risks and the actions needed to mitigate those risks.
"I'm personally committed to this, believe this is the way forward for both iLottery and iGaming and hope many others join us."
Naomi Koops, Senior Compliance Counsel & Safer Gambling Co-ordinator, EveryMatrix, said: "This is the beginning of a company-wide commitment to follow the WLA principles, not just for the lotteries we partner with, but also for all our clients. Ensuring our products and services are developed with the very latest academic research, with player protection in mind, is a key priority for the business.
"We are building a safer gambling culture at EveryMatrix and are committed to becoming industry leaders in this space in the years to come."
Melissa Azam, CSR Senior Manager, WLA, said: "The WLA is pleased to officially recognise EveryMatrix's adherence to the WLA Responsible Gaming Guidelines for suppliers highlighting their commitment to ensuring player protection and safer gambling is at the core of both their own and their customers' operations."
EveryMatrix has a dedicated Global Sustainability section for its customers and their players to access.